Best Software Companies in Bangladesh (Top 18 Firms)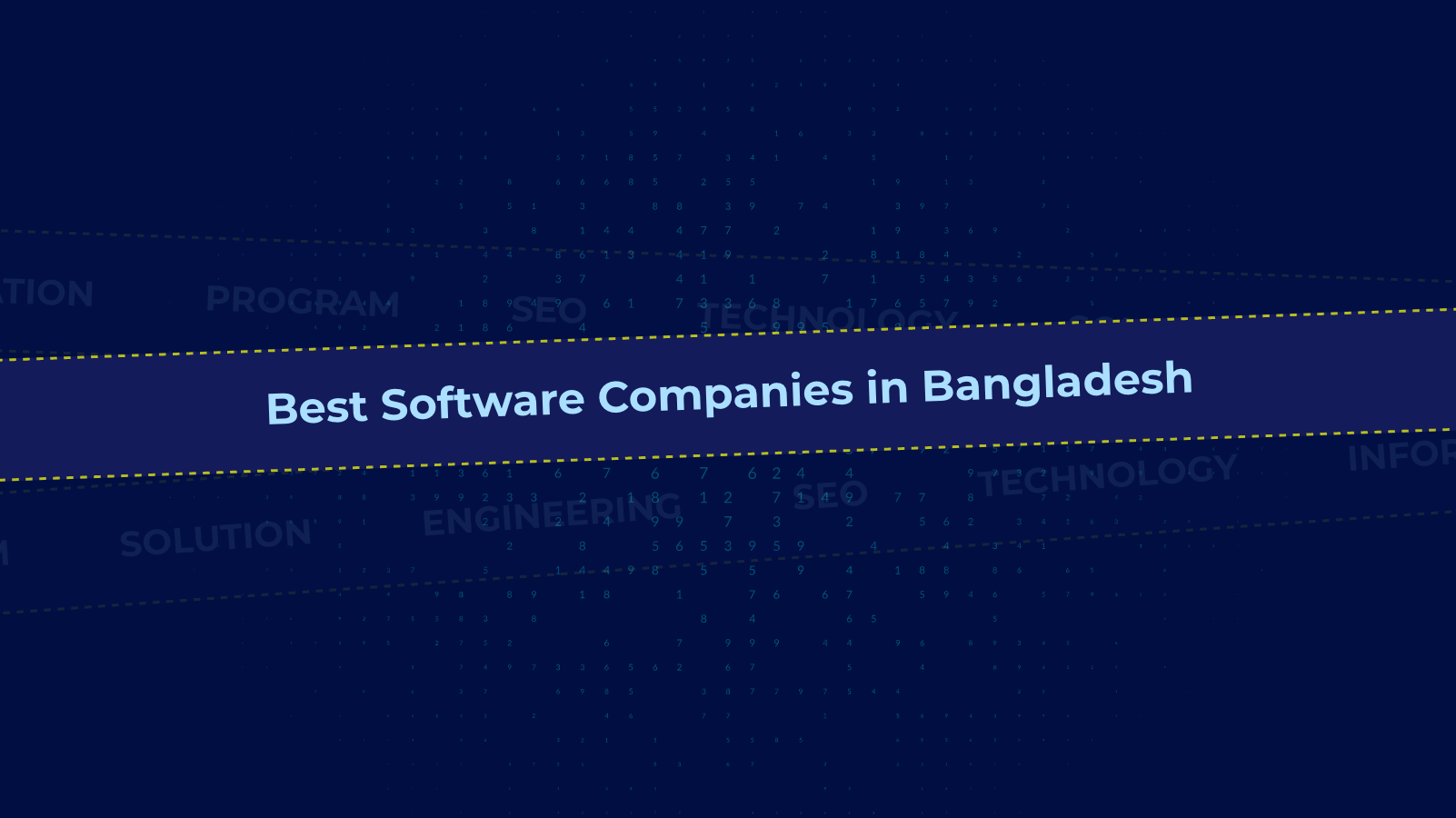 Bangladesh has made a lot of progress in the tech industry over the past 20 years, thanks in large part to the exponential growth of its software companies. In the software industry, there are hundreds of companies that are constantly coming up with new ideas, being creative, and being the best they can be to serve both local and international markets.
Before outsourcing any software from Bangladeshi companies, you may be thinking of the best software companies in Bangladesh that have a clean track record of fulfilling your needs.
This article reviewed the top 18 software companies in Bangladesh to find highly capable software companies for your business.
List of Best Software Companies from Bangladesh
Here is a comprehensive list of the finest 18 software companies in Bangladesh and the key services they excel in delivering.
Best Software Companies in Bangladesh
Company Name
Key Services
Enosis Solutions
Custom Software Development
DataSoft
Software Solutions and System Management
Brain Station 23 Limited
Web App Development, BI Solution and AR VR Solution
Cefalo
Project Management and Software Architects
Apploye
Time Tracking and Employee Monitoring
Daffodil Software Ltd.
SaaS Solutions, Custom Solutions and IoT Solution
Pridesys IT
ERP, MIS and Call Center Solutions
Selise
Enterprise Cloud, Custom Applications and Ecommerce
Dream71 Bangladesh
Software and IOS App
SouthTech
Software and UI/UX solutions
Kaz Software Limited
Software Development
Lead soft
Resource Outsourcing and Custom Software
Nascenia
UI/UX Design and Cyber Security
Tiger IT Bangladesh Limited
Managed Security and Identity and Access Management
Soft BD Limited
Industrial Solutions and CMS Solution
Riseup Labs
Mobile App, IOT and Blockchain Development
BJIT
Custom Software Design and Development
Workspace Infotech Ltd
Graphics Design Services and Software Solutions
Overview of Best Software Companies in Bangladesh
To help you find the right software partner, in the following parts of this article, we have dig deep into the list of the best software companies in Bangladesh, along with a detailed overview of their services, offerings, and working history with buyers. By going through these you can gain more insights about them.
1. Enosis Solutions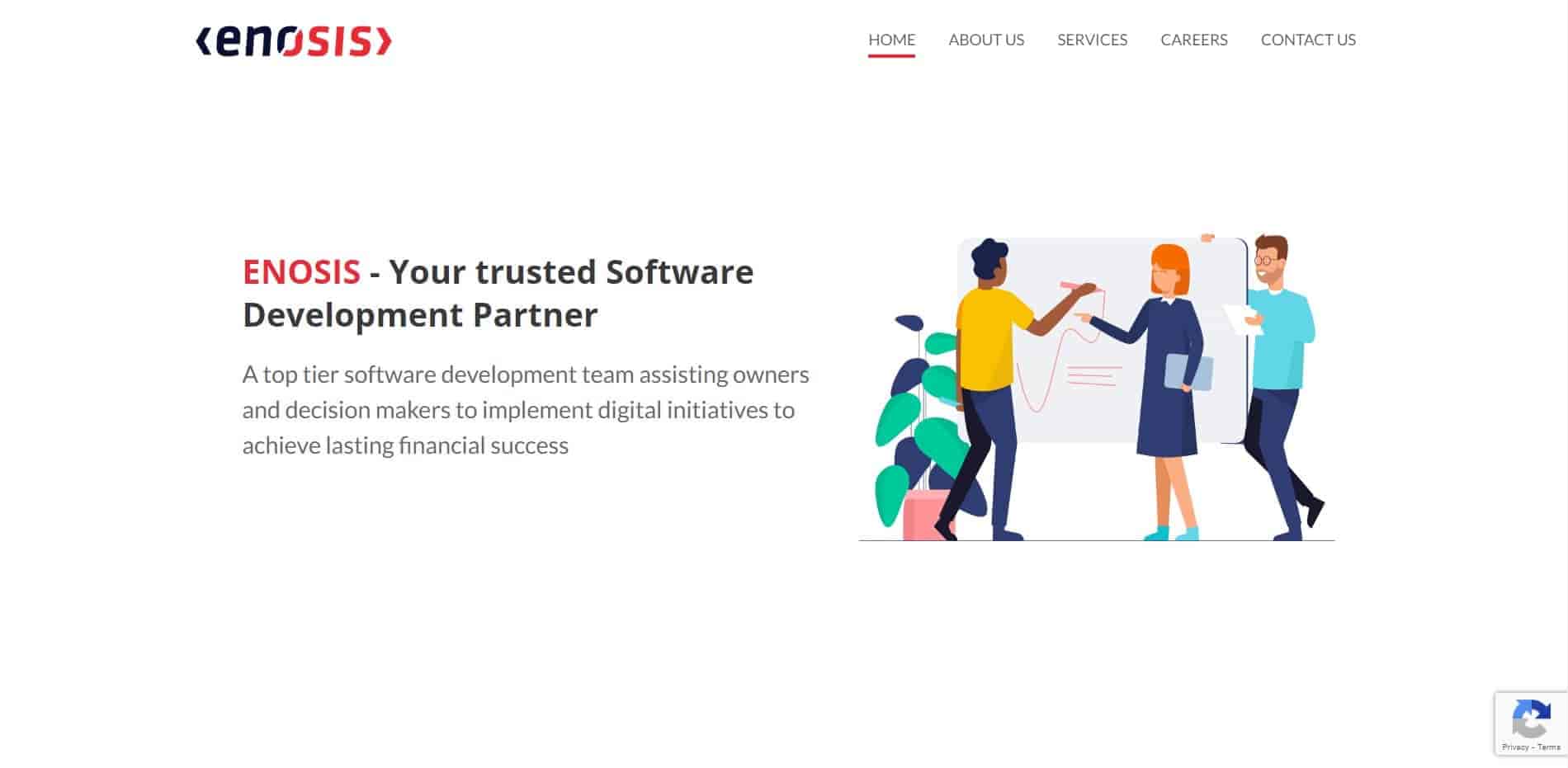 Enosis is well recognized as a leading software development and testing service provider from Bangladesh. They specialize in delivering stunning online, desktop, and mobile applications, utilizing the expertise of their talented in-house software developers.
With a proven track record of success, Enosis has worked with numerous companies and supplied software solutions to organizations of all sizes worldwide since its inception.
Services:
Custom Software Development
Web Application Development
Mobile Application Development
Quality Assurance & Testing
2. DataSoft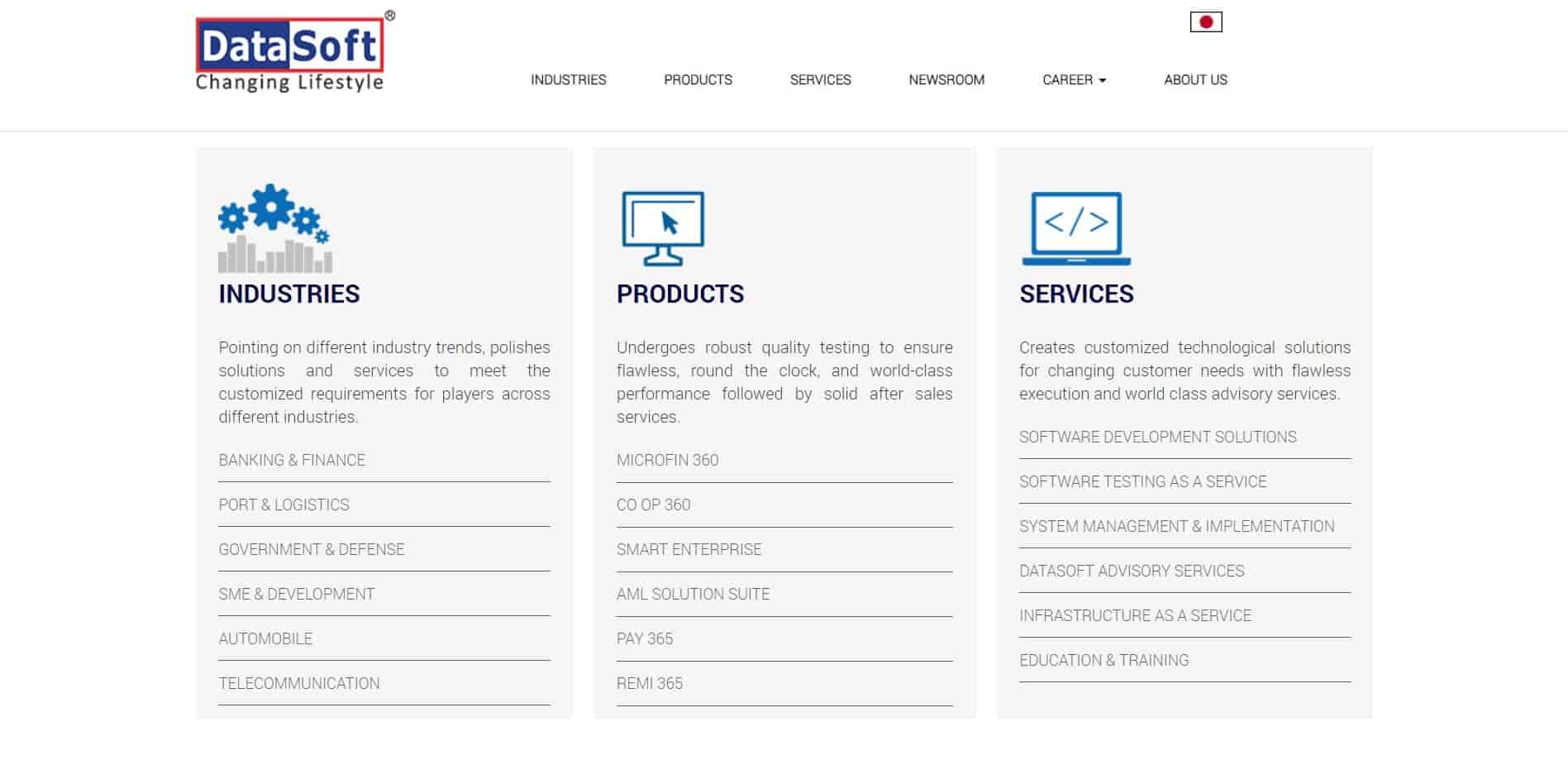 DataSoft is among the best software companies in Bangladesh. It is a popular supplier of software solutions and software-related services.  Besides, it has been giving customers in the business and public sectors answers to their issues. Those are both technically creative and economically reasonable.
This has allowed DataSoft to create a strong track record of achievement. Customers of this software company have historically included a significant number of companies that are now included among the Fortune 500.
Services:
Solutions for software development
Modern data centers, cloud computing, and other IT infrastructure services
System Management & Implementation
CMMI consultation with other software companies
3. Brain Station 23 Limited
Brain Station 23 Limited is a leading software company in Bangladesh that provides many services such as e-commerce solutions, mobile app development, digital marketing, and custom software development.
Besides, the organization is dedicated to assisting companies in accomplishing their objectives by implementing innovative technological solutions. It does so by maintaining a staff of highly qualified programmers, designers, and marketers.
Services:
Web and mobile app development
Graphic design and branding services
E-commerce solutions such as creating online shops and payment processing systems
Cloud and Cyber Security
4. Cefalo
Cefalo is considered to be one of the best software companies in Bangladesh. They are operating from Dhaka, Bangladesh but it is a Norwegian firm specializing in IT consultation, providing software development, web development, integration, and maintenance teams.
In addition to this, they provide their customers with assistance in the form of technical advice and project management.
Services:
Project Management
Scrum Masters
Software Architects
Programmers
Testers/ QA Engineers
5. Apploye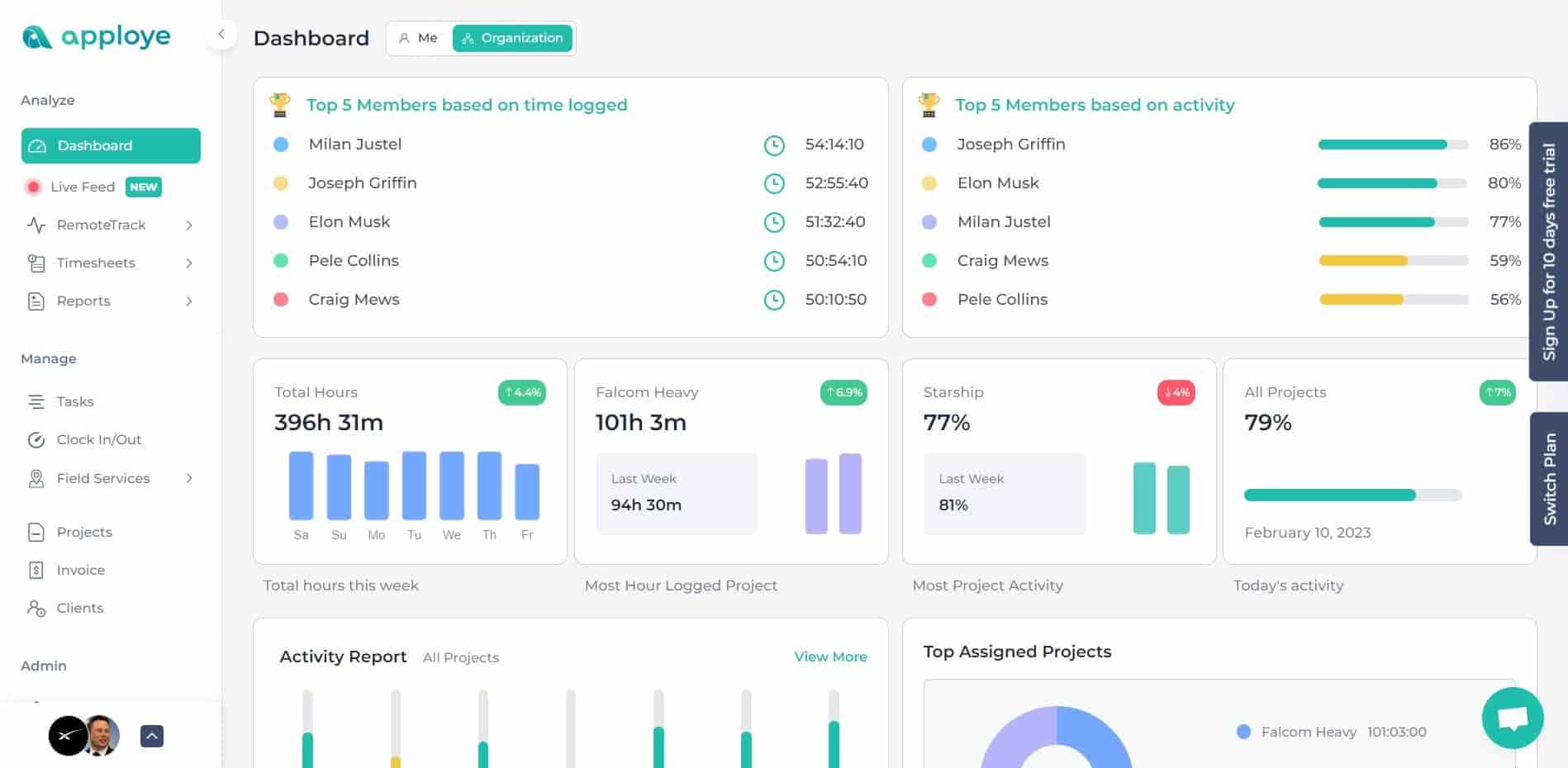 Apploye is a leading SaaS company that is operating from Dhaka, Bangladesh. In fact, they are a pioneer in promoting SaaS in Bangladesh which inspired many more SaaS startups in the country. It has developed top-notch time tracking and employee monitoring software that is now being used by customers from more than 60+ countries.
Apploye believes in empowering companies and helping employees increase their productivity through software. With a small tech-savvy team, Apploye is making a big impact in developing the SaaS ecosystem in Bangladesh.
Services:
Time Tracking
Client & Invoice
Clock-In, Clock-out
Automatic Timesheet
6. Daffodil Software Ltd.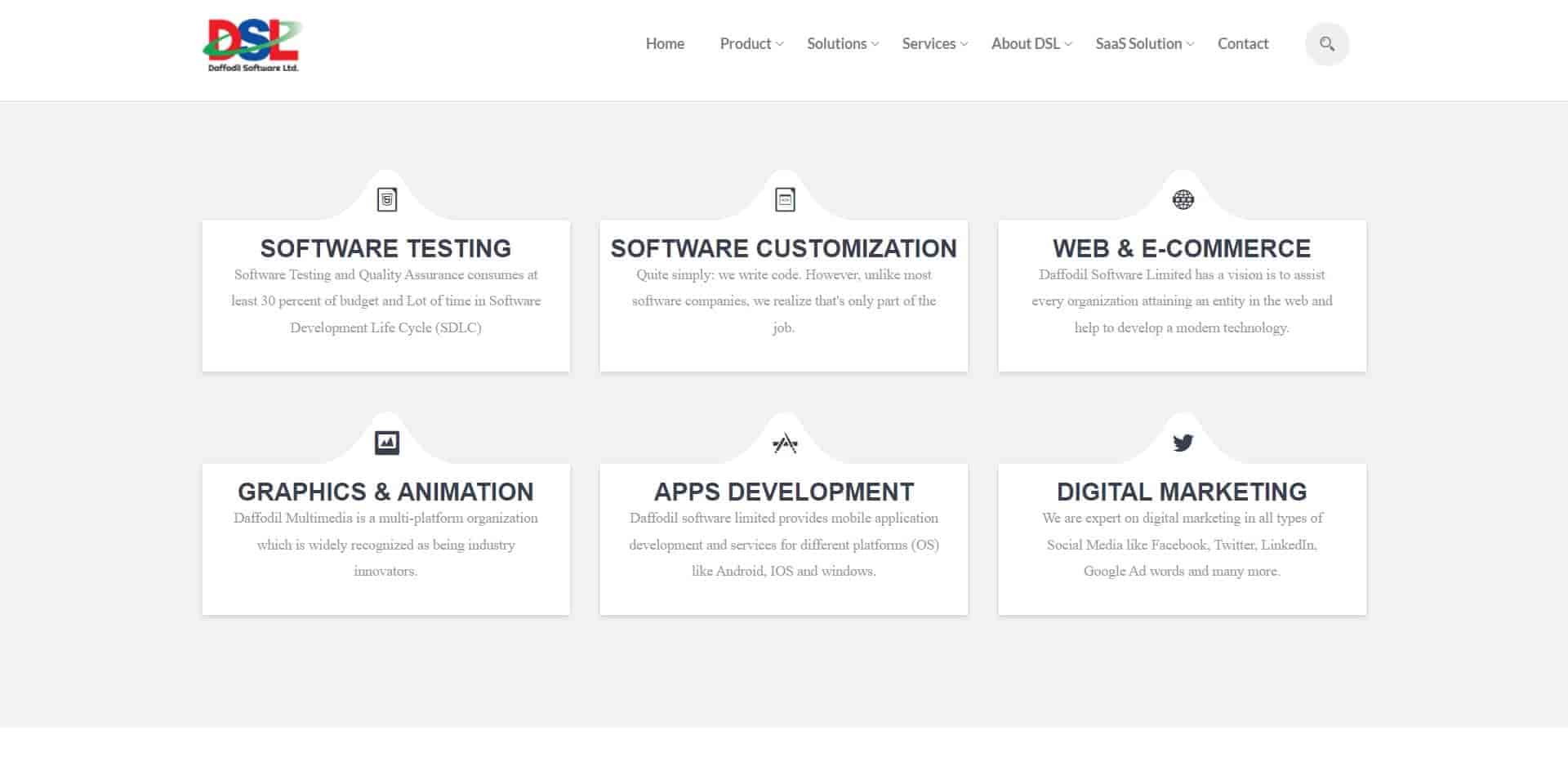 Daffodil Software Ltd. is a  specialized software company in Bangladesh. They have vast expertise in a variety of fields which includes the development of the company's software but also hardware management and the integration of systems.
Throughout many projects, their team's knowledgeable and skilled members have gained expertise working with a diverse range of computer operating systems, programming languages, and software applications.
Services:
Software Customization
Data Migration & Porting Solutions
Animation
Search Engine Optimization
Software Testing Service
Web & E-commerce Development
7. Pridesys IT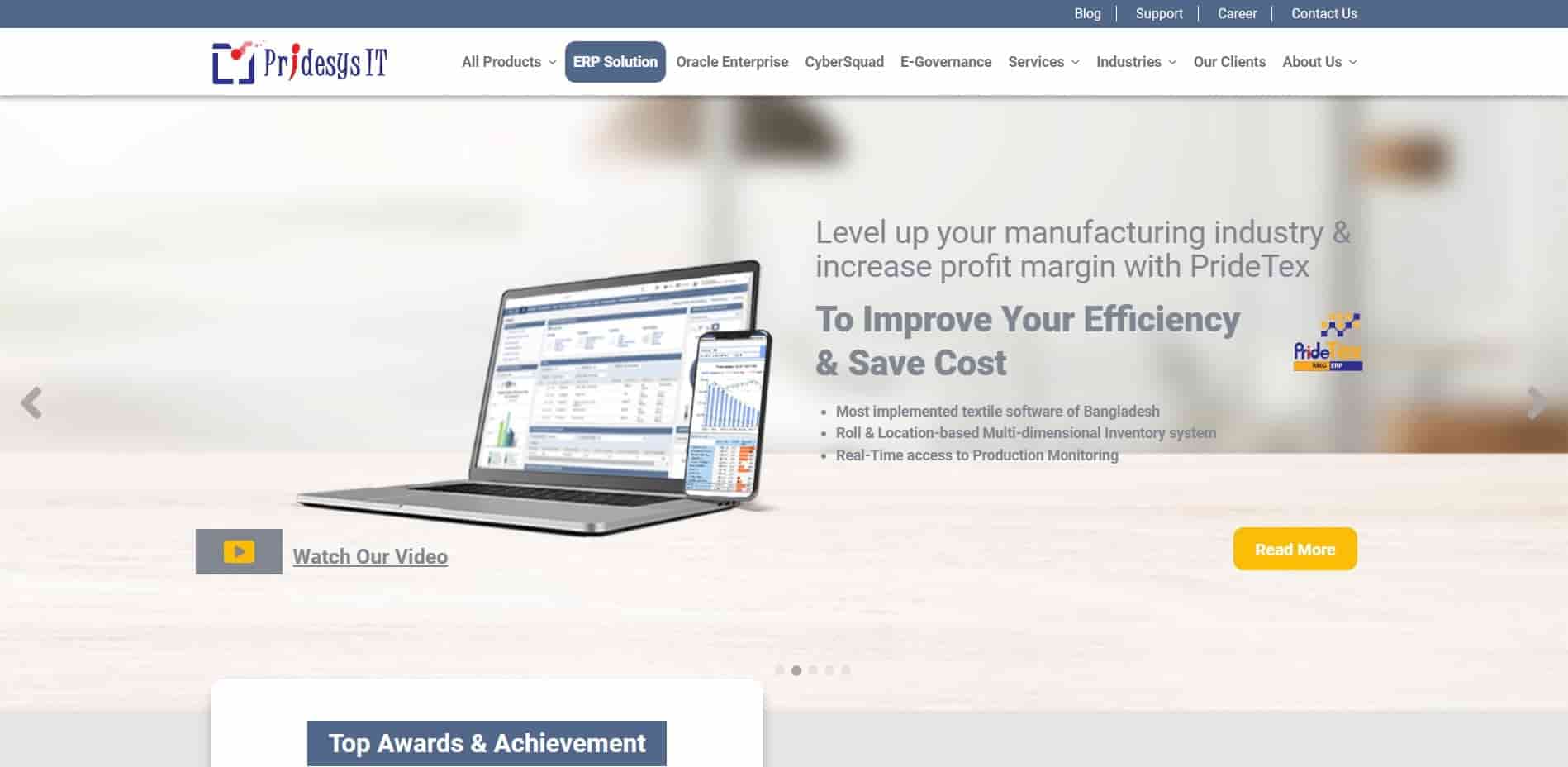 One of Bangladesh's most successful software firms, Pridesys IT Limited, provides secure, scalable, on-demand application system solutions and data access services. Besides, this company provides high-quality software development services at prices that are more reasonable and guarantee the best standards.
They are constantly looking for a unique and interesting chance to work with a forward-thinking company with expansion goals and remain one of the best software companies in Bangladesh.
Services:
Enterprise Resource Planning (ERP)
IT Consultancy
Infrastructure Solution
Business Process Automation
Custom Software
Mobile Apps Development
Web Portal
Call Centre Solution
8. Selise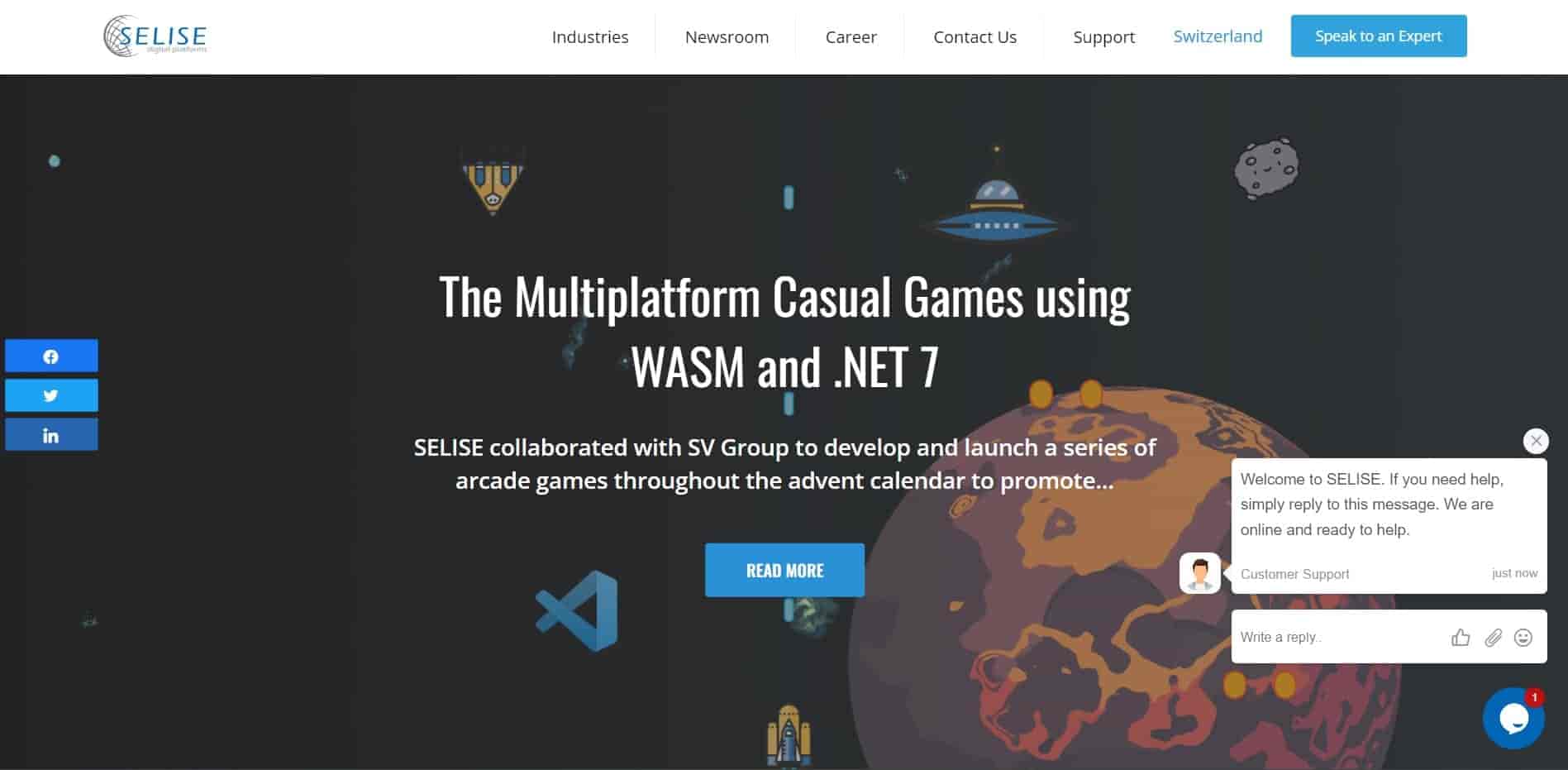 Selise is a Swiss company but this software company operates from Dhaka, Bangladesh as well. It offers software development, IT consulting, and digital transformation solutions. As a software company operating from Bangladesh, Selise has been a go-to technology partner for companies of all kinds, thanks to its dedication to quality, innovation, and client happiness.
This company offers its software engineering and business consulting services to established businesses and emerging companies across various industries.
Services:
Business Consulting
Digital Transformation
Digital Platforms
Enterprise Cloud
Custom Applications
E-commerce Websites
Application Management
9. Dream71 Bangladesh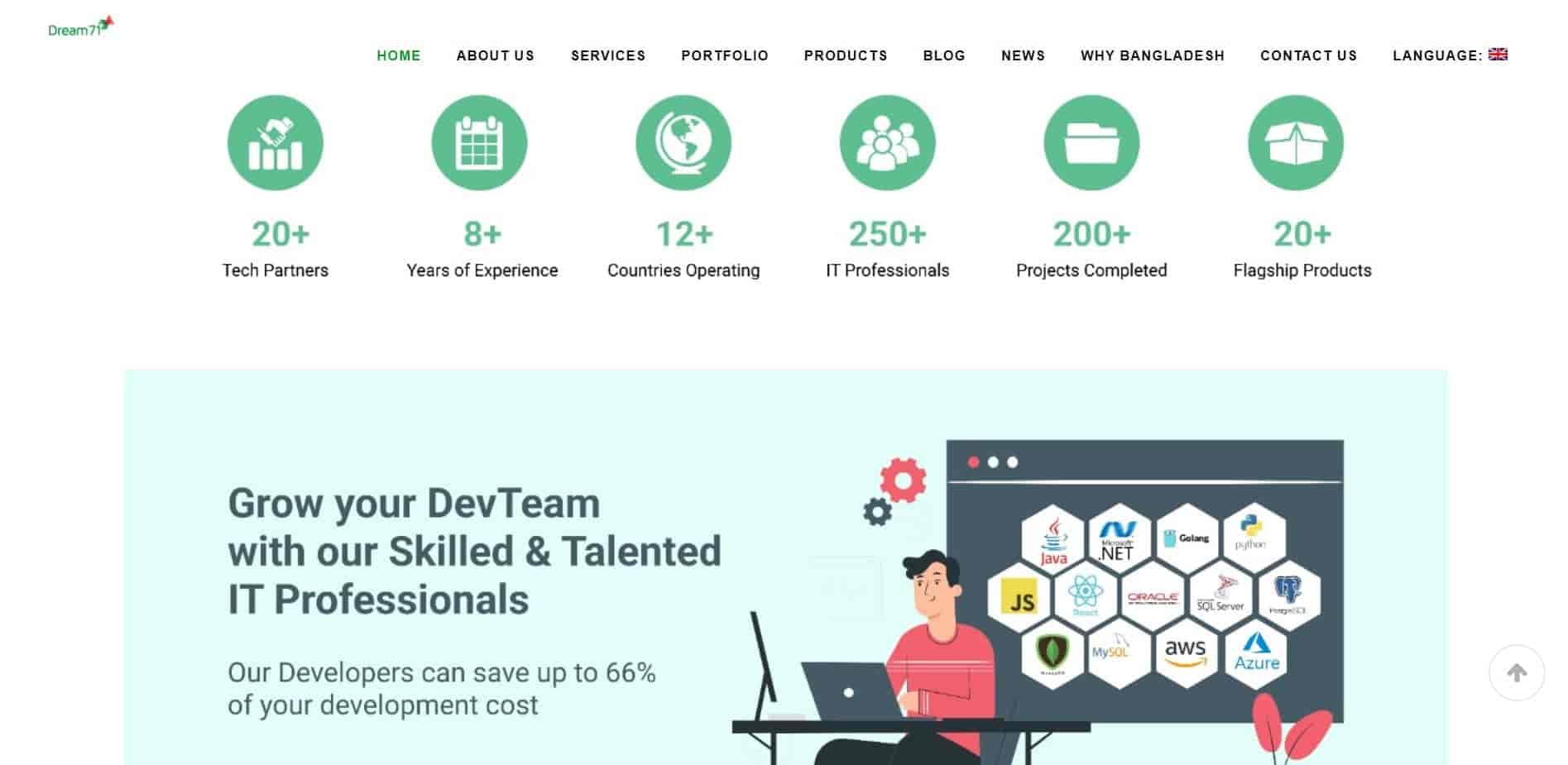 One of Bangladesh's most promising software firms, Dream71 Bangladesh strives to set a new bar for the age of software technology. They provide exceptional user experience and design, agile engineering, and a mobile app innovation strategy. Besides they provide design and development services, conducting innovation and developing innovative concepts.
The creative team at Dream71 Bangladesh works with creators to find innovation in the software industry via analysis, creativity, and explanation. Moreover, Dream 71 Bangladesh provides top-notch software and applications. Eventually, that will undoubtedly represent a revolutionary move for them in the constantly expanding software companies in Bangladesh.
Services:
IOS App Development
Android App Development
Software Development
10. Southtech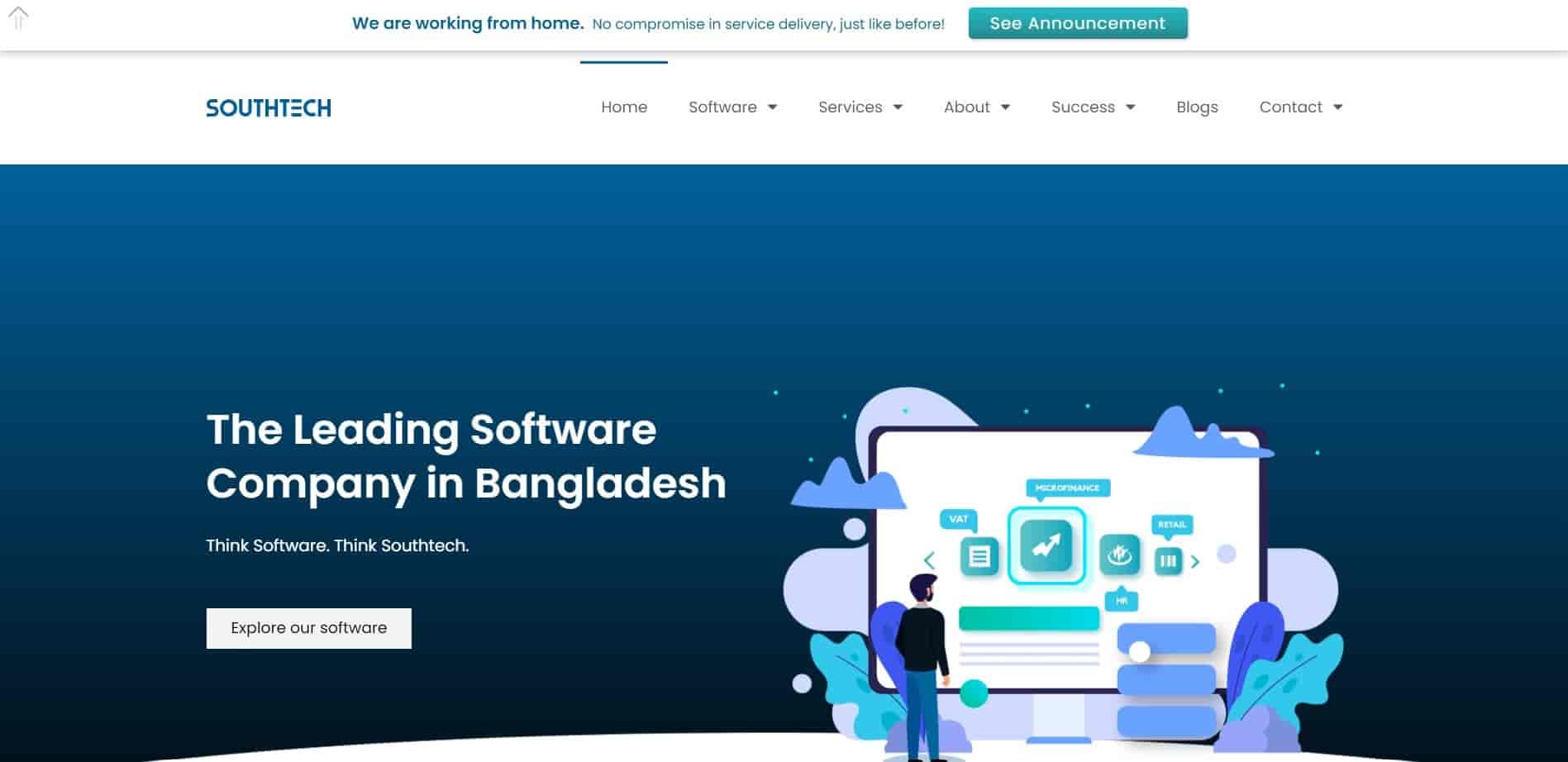 Southtech is one of the first software service providers in Bangladesh. This company has more than 26 years of expertise in the field. It has grown to become one of the most successful companies in the software industry of Bangladesh and they are driven by a passion for creating enterprises.
It has been helping to expand the information technology industries in Bangladesh and other countries with the unique software solutions that it has developed. Southtech has been actively involved in the creation and distribution of a variety of its very own software products from Bangladesh.
Services:
Customized software solutions
Customer support and maintenance
User experience and user interface design
Data center hosting
11. Kaz Software Limited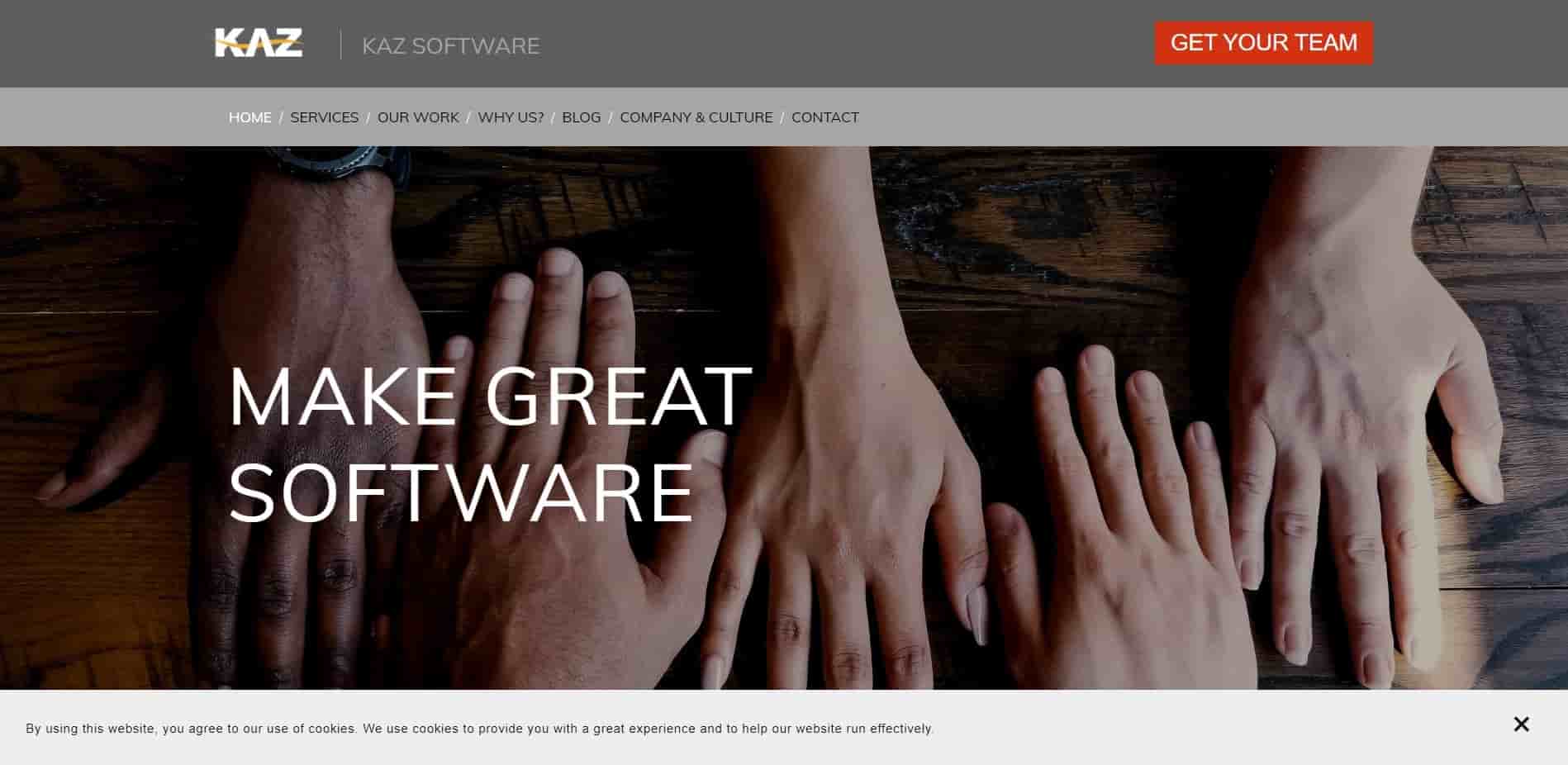 Kaz is a Bangladeshi software firm that develops custom software. They have established themselves as a fledgling software outsourcing company and also as one of the best software companies in Bangladesh. Since then they have seen consistent expansion. Their company provides its customers with a variety of technical solutions.
In most cases, this would indicate that they are developing software products for them. Nevertheless, there are situations when Kaz would be doing something entirely different for their clients such as conducting research on corporate data or setting up their firewall.
Services:
Software Development
Mobile Applications Development
eCommerce Website Development
12. Lead soft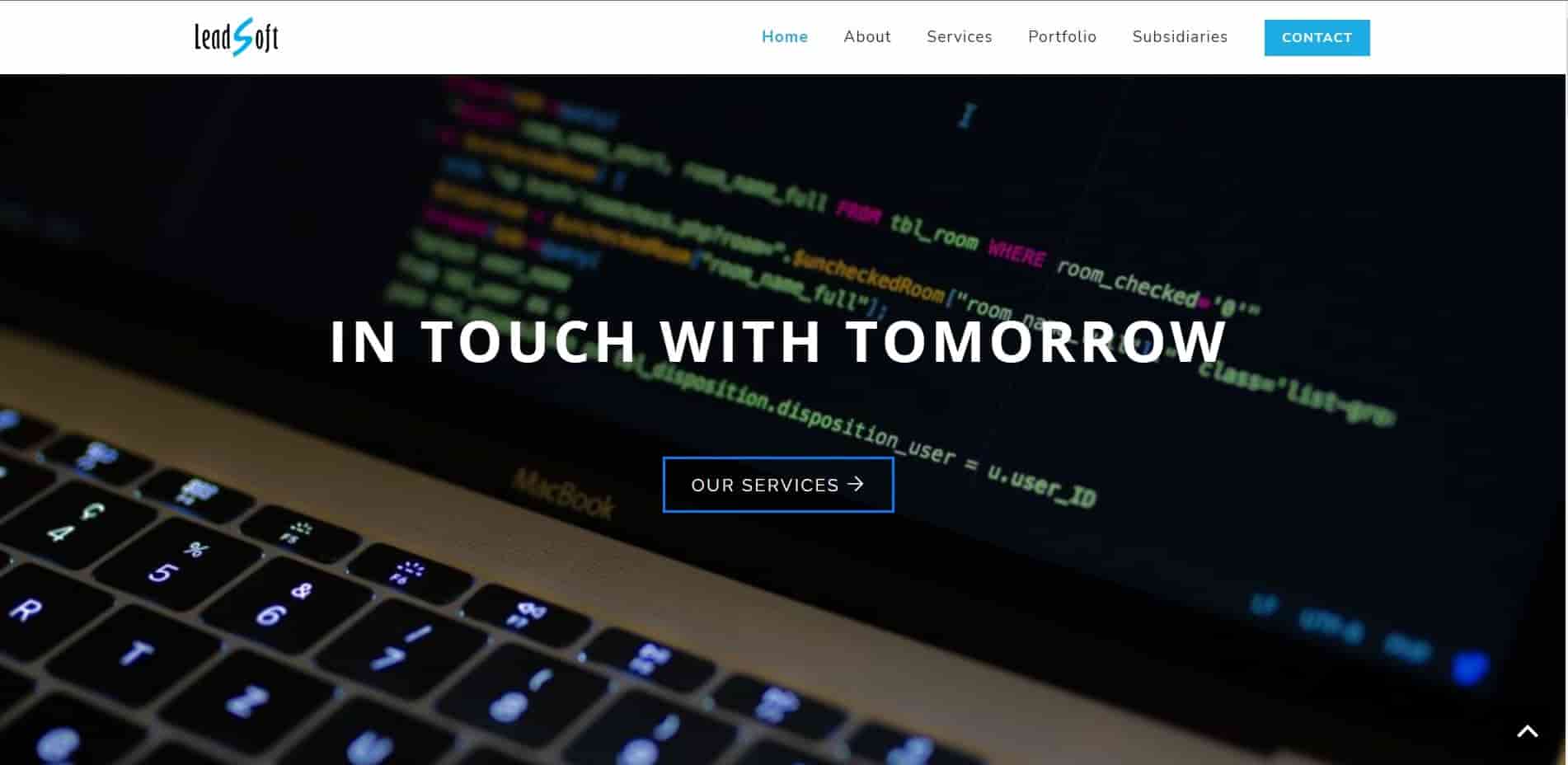 LeadSoft Bangladesh Limited is Bangladesh's top software supplier company. LeadSoft creates, implements, and supports worldwide business application software. In addition to system analysis, this company uses system architecture and design, system integration, web API development,  functional and system testing, quality assurance, and project management.
LeadSoft offers the entire software development life cycle. It recently invested in disruptive technologies, including Blockchain, IoT, and AI.
Services:
Core banking solutions
Blockchain development
Internet of things development
Fintech applications
Mobile application development
Artificial intelligence
Data warehouse and analytics
13. Nascenia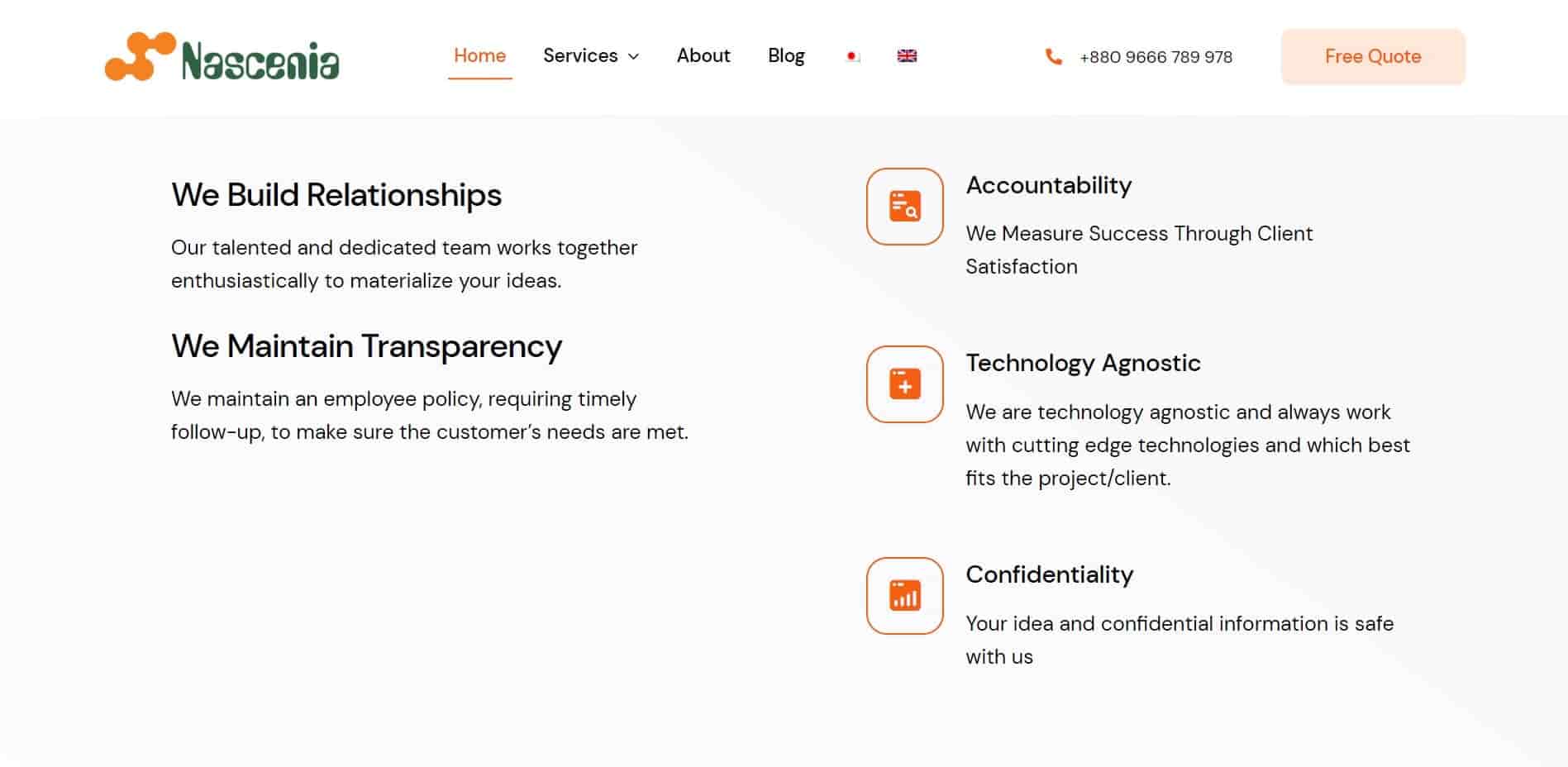 Nascenia is a Bangladeshi software development company it is experiencing rapid expansion. It boasts a Ruby on Rails team and has excellent engineers skilled in Android, iOS, PHP, and .net. Furthermore, they are highly motivated to develop web and mobile applications that are difficult and interactive and offer solutions to problems that exist in the real world.
Their staff is composed entirely of skilled senior engineers with expertise in PHP, .NET, Android, and iOS. This software company has been working with clients from all over the world and has proven itself as one of the best software companies in Bangladesh.
Services:
Mobile Development
UI/UX Design
Quality Assurance (QA)
Cyber Security
14. Tiger IT Bangladesh Limited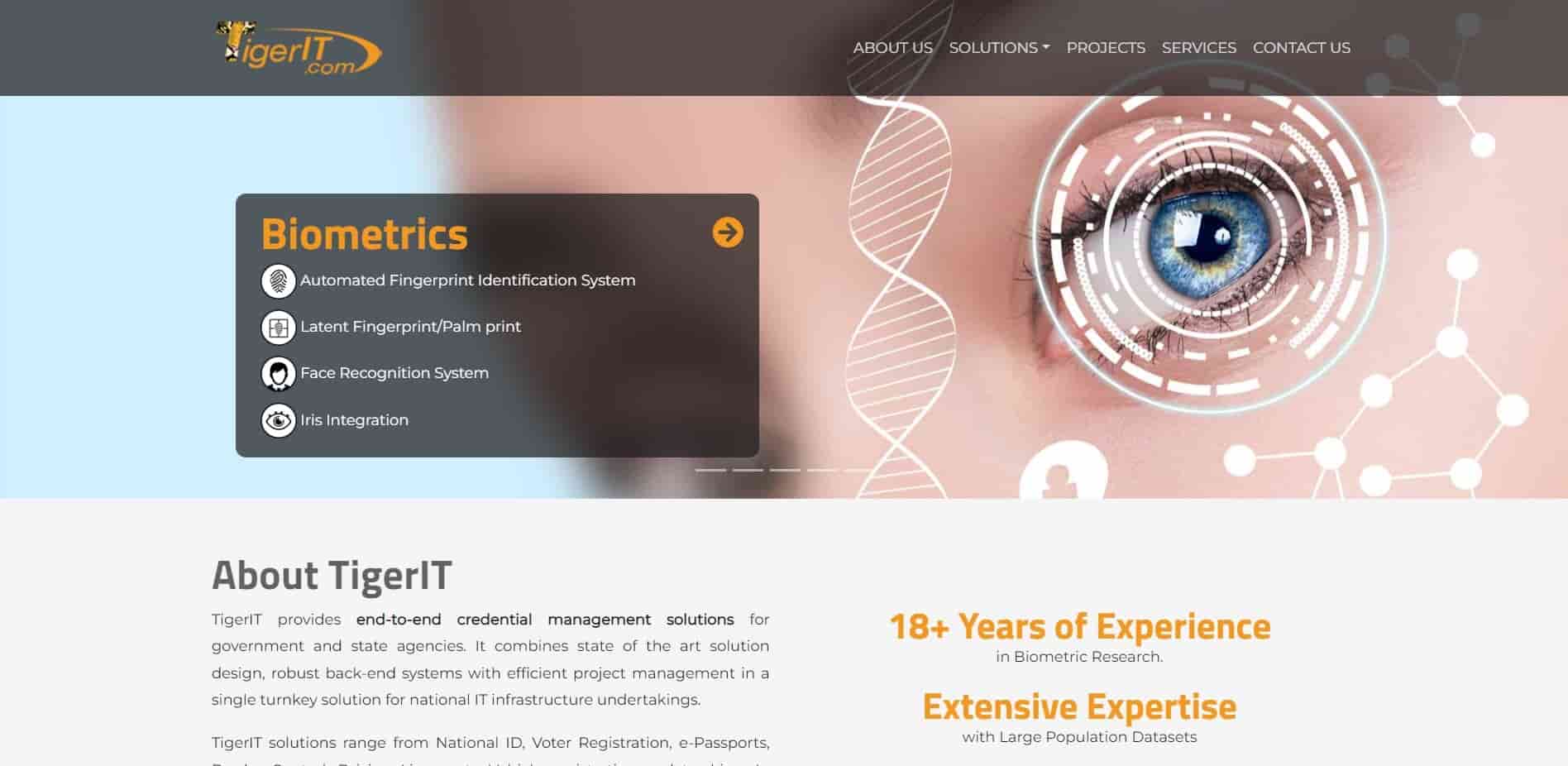 Tiger IT has more than ten years of experience in the field of software development. It is one of the best software companies in Bangladesh and it was an innovator in the field of biometrics and automated fingerprint recognition systems on a global scale (AFIS).
In addition, Tiger IT is one of the few businesses in the world and the first country in South Asia to design an AFIS that has been certified by the NIST. They are very happy to represent Bangladesh as one of the leading nations in biometrics and information technology.
Services:
Managed Security
Identity and Access Management
Privileged Account Management
15. Soft BD Limited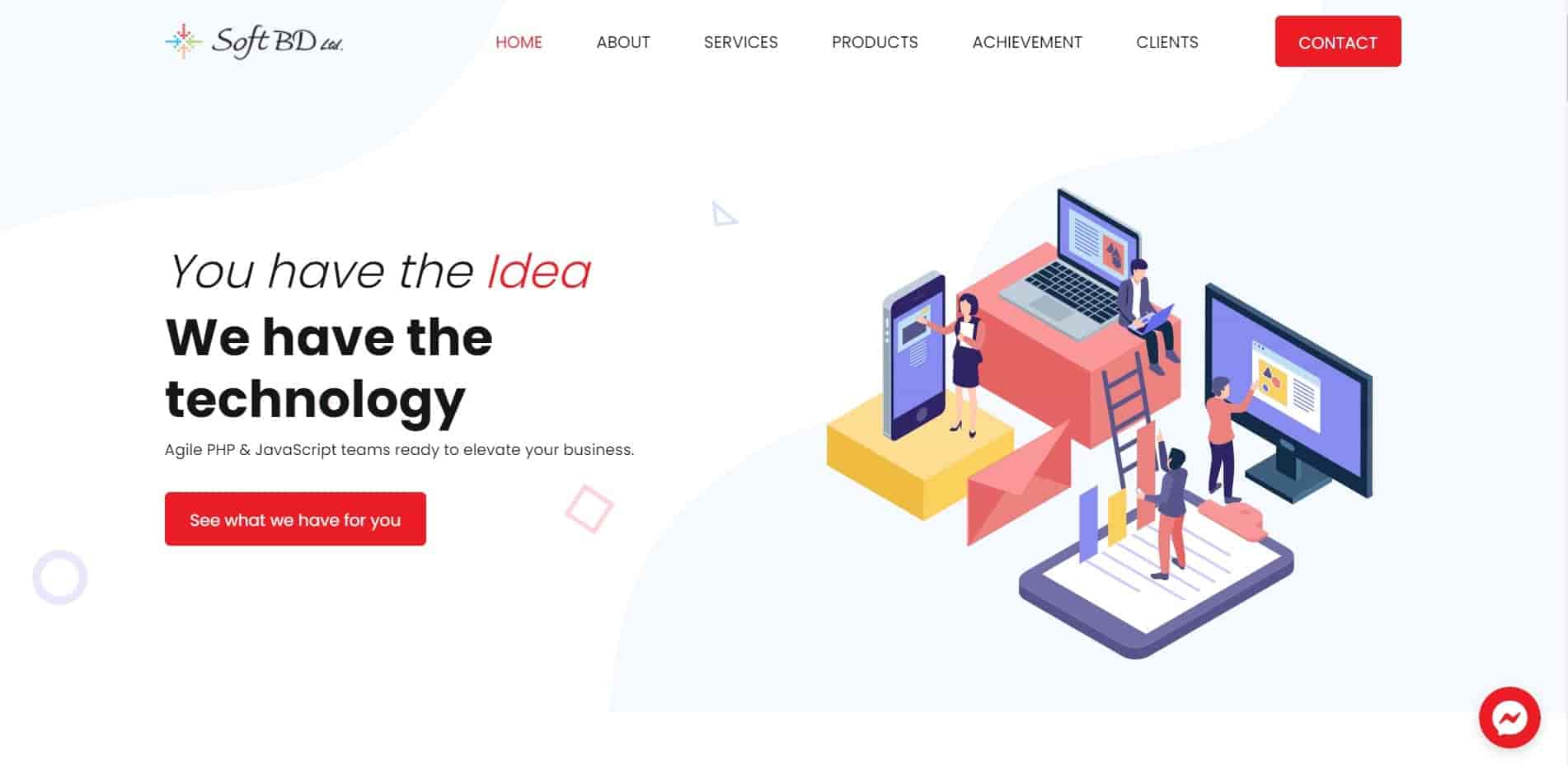 Soft BD Ltd. is an internet-based software provider from Bangladesh. Established in 2006 by seasoned IT professionals, the company offers complete IT solutions. It offers user-friendly tailored solutions with the newest technology and the most skilled and experienced hands.
In addition, Soft BD Ltd. delivers high-quality on-site services for software development and end users on various hardware and software platforms and current technologies. Soft BD Ltd. has established itself in the software market and grown by securing important national projects. The company's ability and dedication to assure client happiness by awarding great work on time and appropriately has allowed it to grow quickly.
Services:
Industrial solutions
Custom Web Application
Mobile Application
e-Commerce
CMS Solution
Static/Dynamic Website
UX Design & Software Prototyping
16. Riseup Labs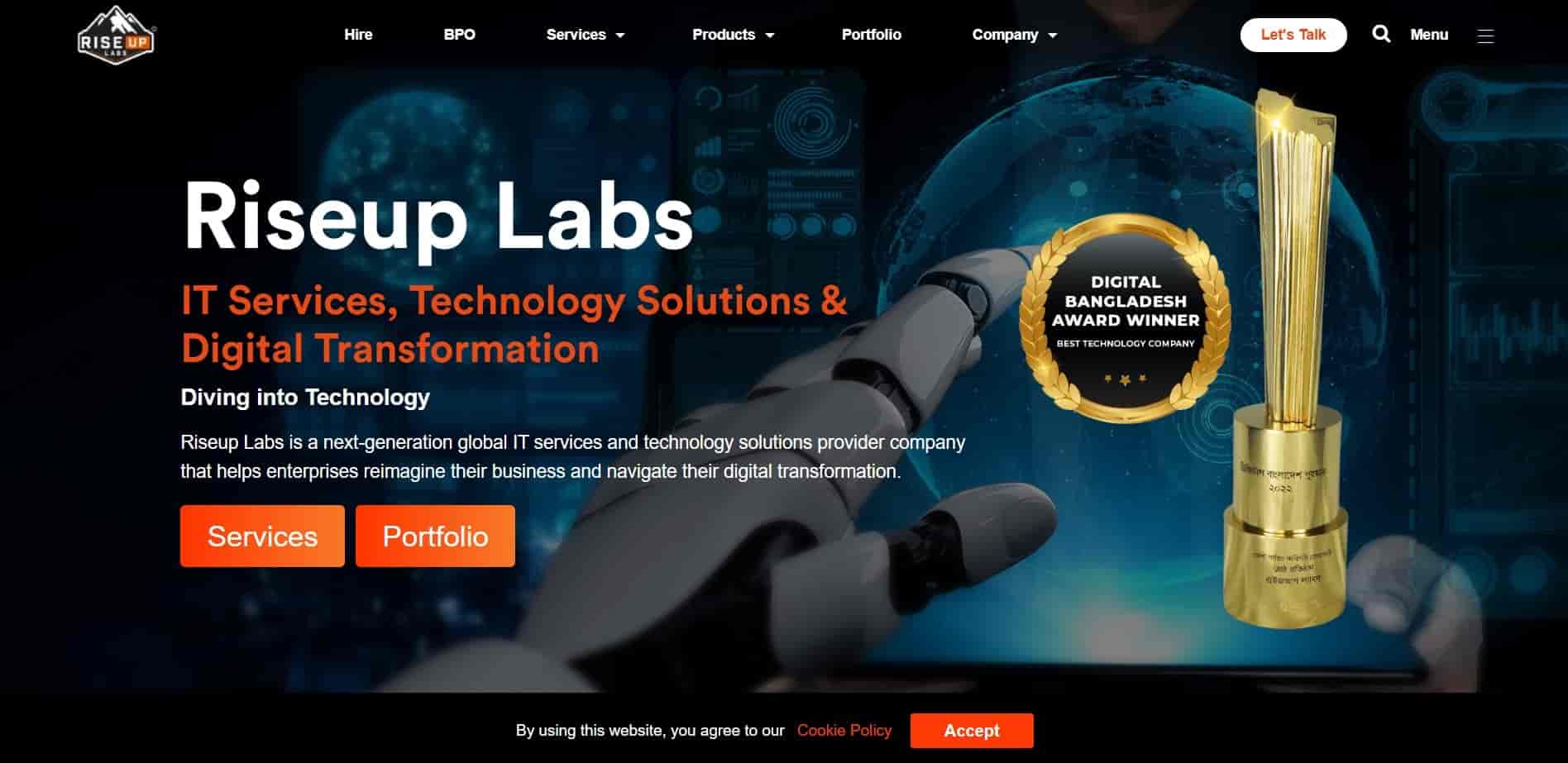 Riseup Labs is a global next-generation IT company in Bangladesh that provides software services and technology solutions. Which have assisted businesses in reimagining their operations and navigating the transition to digital.
They use the power of web 3.0, automation, analytics, the internet of things (IoT), the Cloud, and other new technologies to design and build solutions and services that are innovative, intelligent, and sustainable. They are a technology partner that is purpose-driven and outcome-based. In addition, they have helped numerous customers in more than multiple countries successfully adapt to digital transformation.
Services:
Mobile App Development
Web Development
Software Development
Internet of Things - IoT
Blockchain Development
AR / VR / MR Solutions
R&D Services
Automation & Simulation
17. BJIT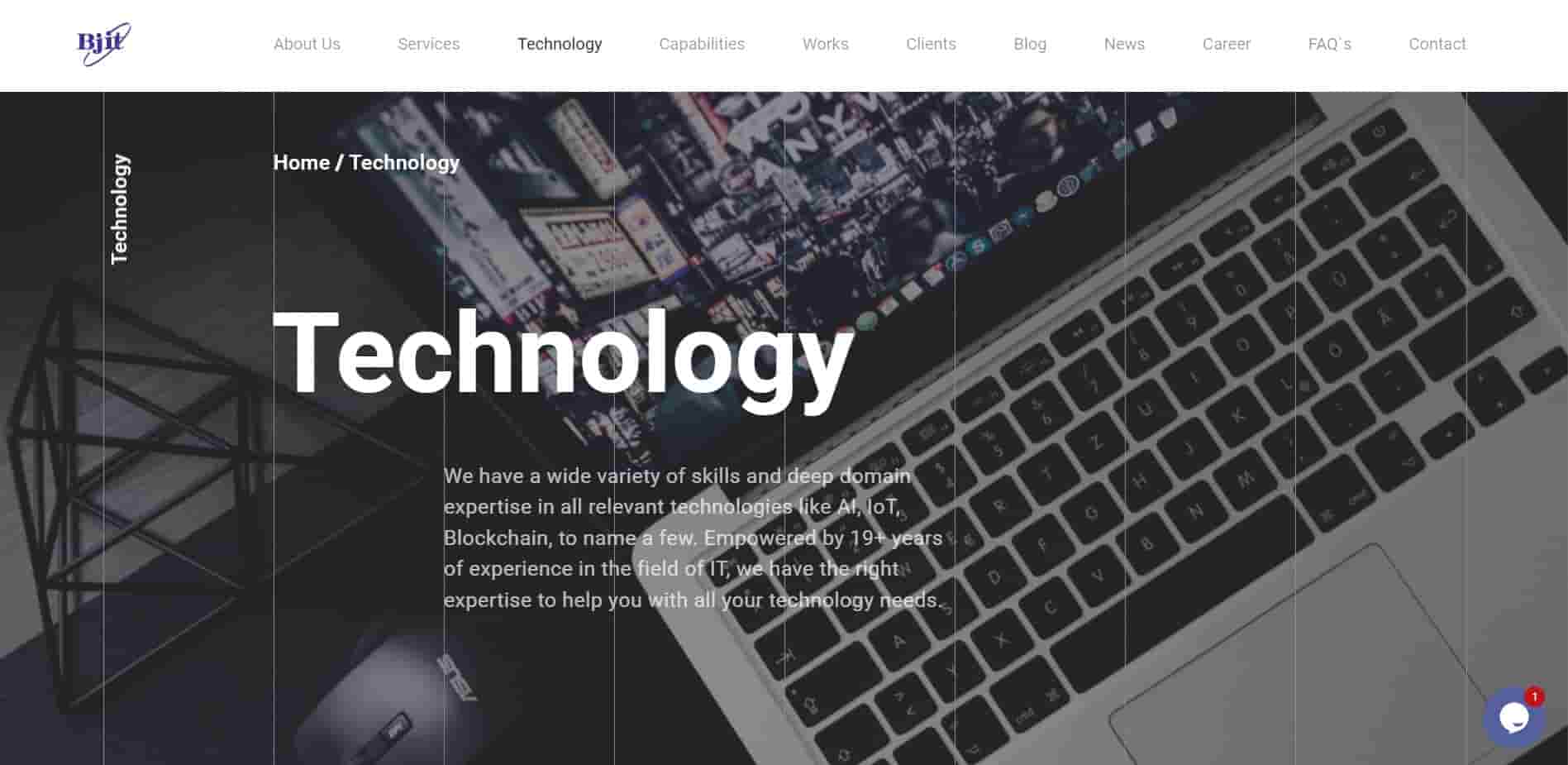 BJIT is acknowledged as the industry standard for information technology outsourcing services and one of the best software companies in Bangladesh. It offers IT outsourcing and it employs more than 750 engineers and developers.
The company has worked with global leaders from the Fortune top 100 list on numerous successful projects. The firm employs highly qualified engineers both on-site and offshore. These engineers are dispersed throughout all of the company's international sites.
Services:
Offshore developers
Part or full project outsourcing
Custom software design and development.
Automated QA testing.
Industrial engineering
18. Workspace Infotech Ltd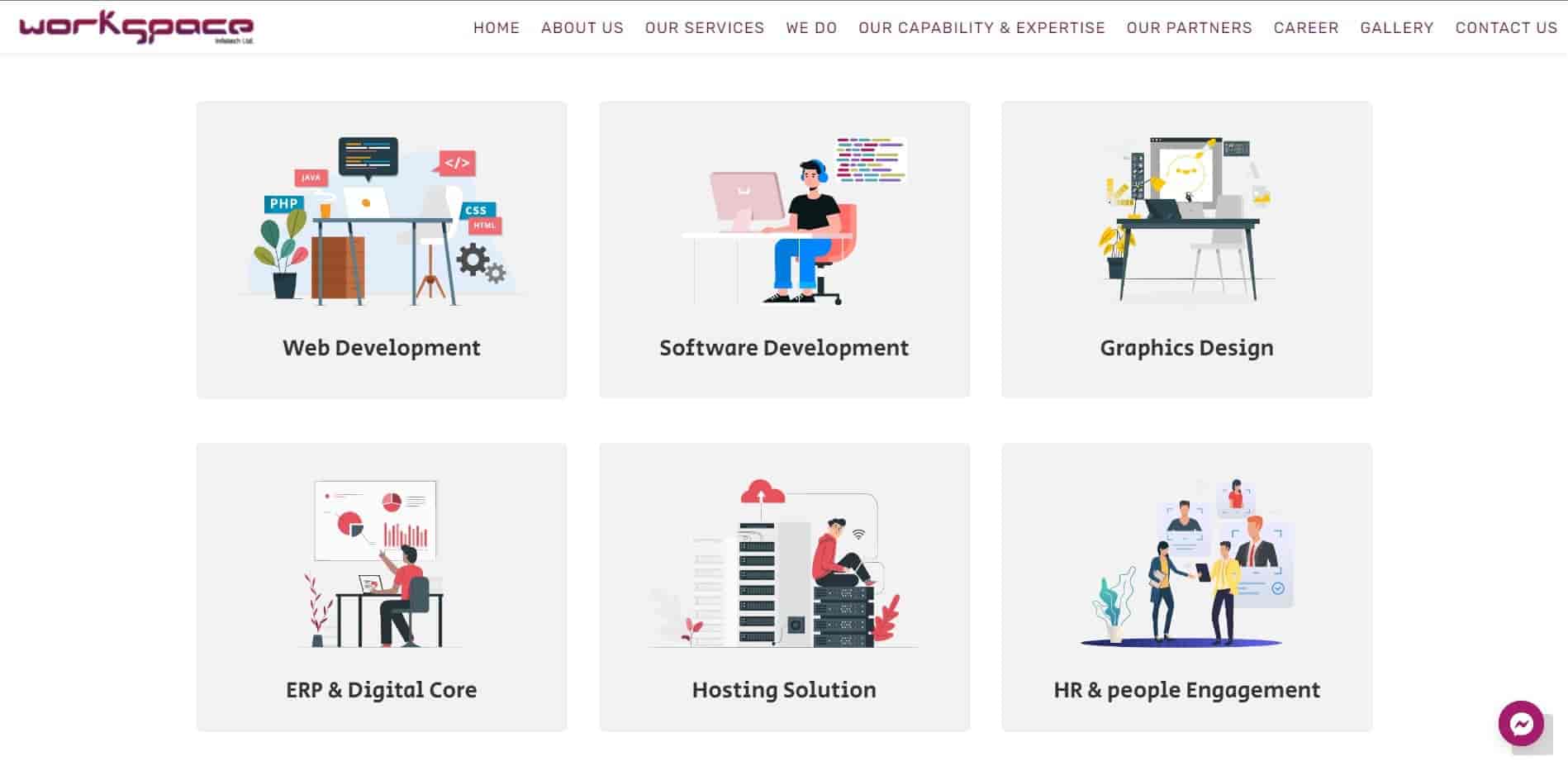 The WSIT has been a booming software company in Bangladesh for more than 13 years. Clients from all over the world trust them and take advantage of their web design and development services.
WSIT has a reputation for keeping a commitment that involves completing the requirements of projects. They are driven by one simple desire – to provide work of the highest standard to their customers.
Services:
Web development services
Software Development Services
Graphics Design
ERP Software System
Website design
Conclusion

If you are struggling to find a software company from Bangladesh that can help you or your business to excel. You must be aware by now that finding the best software companies in Bangladesh is not difficult. These are the top 18 software companies from Bangladesh that can help you with excellent services.  
Hopefully, you will find the best services from the companies we have listed here.