By default, Apploye takes 1 screenshot in every 10 minutes period (The owner/admin can change the rate of screenshots). The timing of the screenshot is totally random. It can take place any time in that 10-minute period. Reasons for no screenshot might be:

1. The user stopped the desktop app suddenly:
If the user stops the tracker/app before the screenshot is taken, the screenshot will be missed (remain blank). If there are any interruptions occur during the running time, the syncing process can get disrupted. It's not an issue but a process of disruption while running the Apploye desktop app.

2. Not using the Elite Plan:
The Screenshots feature is only available in the Elite plan. So, if you are not using the Elite plan, you won't get access to screenshots. You can go to Settings>My Plan to check the plan that you are currently using.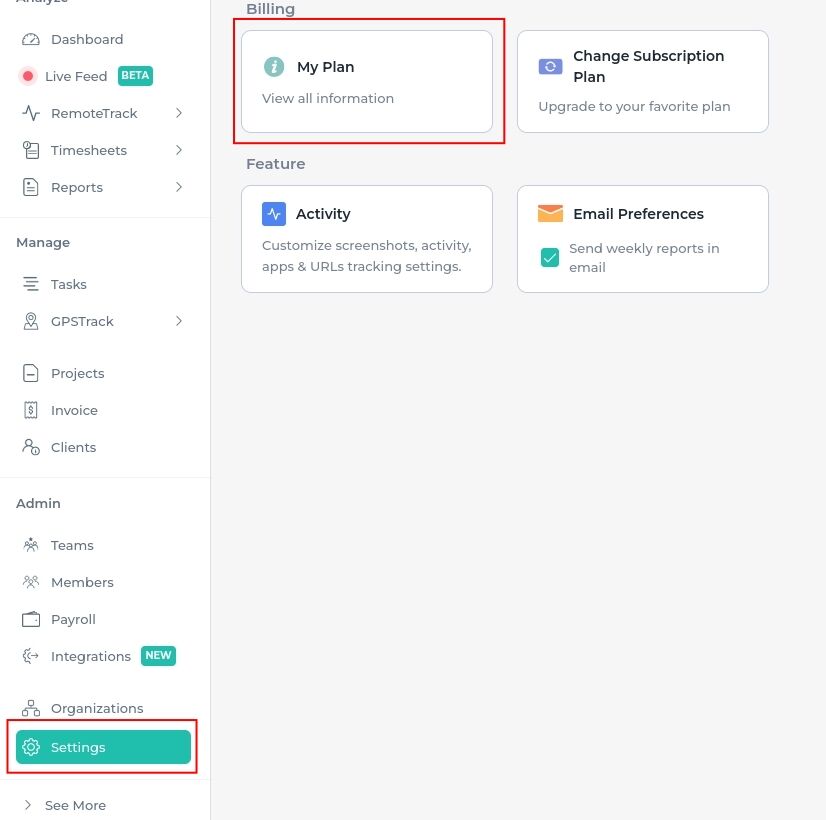 3. If the user clicks on the "Sync" button from the desktop app:
Now if any user clicks on the sync button, it will show a blank screen for each click on sync. On our latest apploye desktop app, we have automatic sync enabled, so it is recommended not to click the sync button.


4. The screenshot feature is turned off in the settings:
The screenshot feature can be turned off from Settings> Activity. The owner/admin can either turn it off for the whole organization or for an individual member. So, if it is turned off, you will not get any screenshots.

5. Screenshot capture permission is not given in Mac:
If the user is using a Mac, then he/she needs to give permission to capture screenshots. Apploye automatically asks for permission after installation. If the user has denied the permission then the screenshot will not be taken.

6. The user is tracking from mobile:
If the user is tracking time from Apploye mobile app, then it will not take any screenshots.

7. The user is tracking with the Chrome extension
If the user is tracking with the Apploye Chrome time tracker extension, it won't take any screenshots nor track the activity.