The most common reason why the "Start tracking" button is disabled is that you have not selected a project. Click on the "Select Project" box and select a project to track time in (you can also add tasks, but that is optional).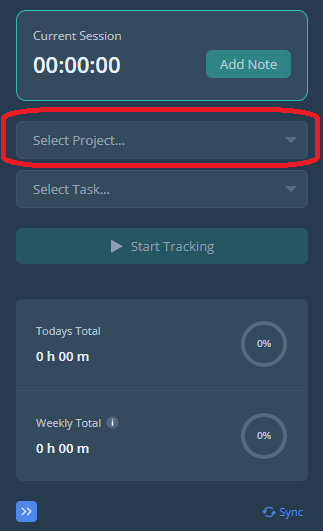 If you don't see a project, make sure that you are assigned to a project. If you are an admin, you can assign yourself. If you are an employee, ask your supervisor/admin to add you to a project.
If you've recently assigned yourself to a project, but can't see it on the desktop app, please click on the "Sync" button on the bottom right, or close & restart the desktop app.