In the Billing section, you can check your plan and upgrade your plan. If you added a credit card, you'll also get the option to change the credit card info.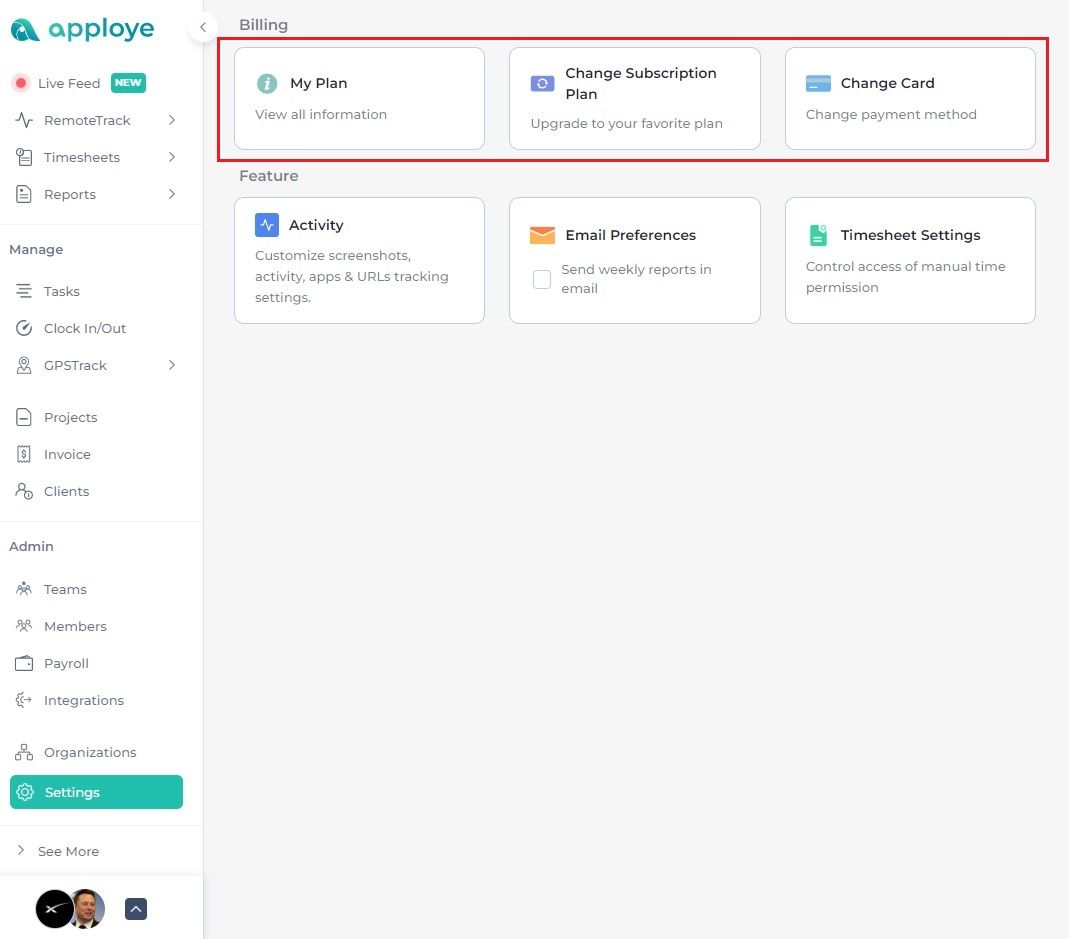 If you click on My Plan, you'll be able to check your current plan.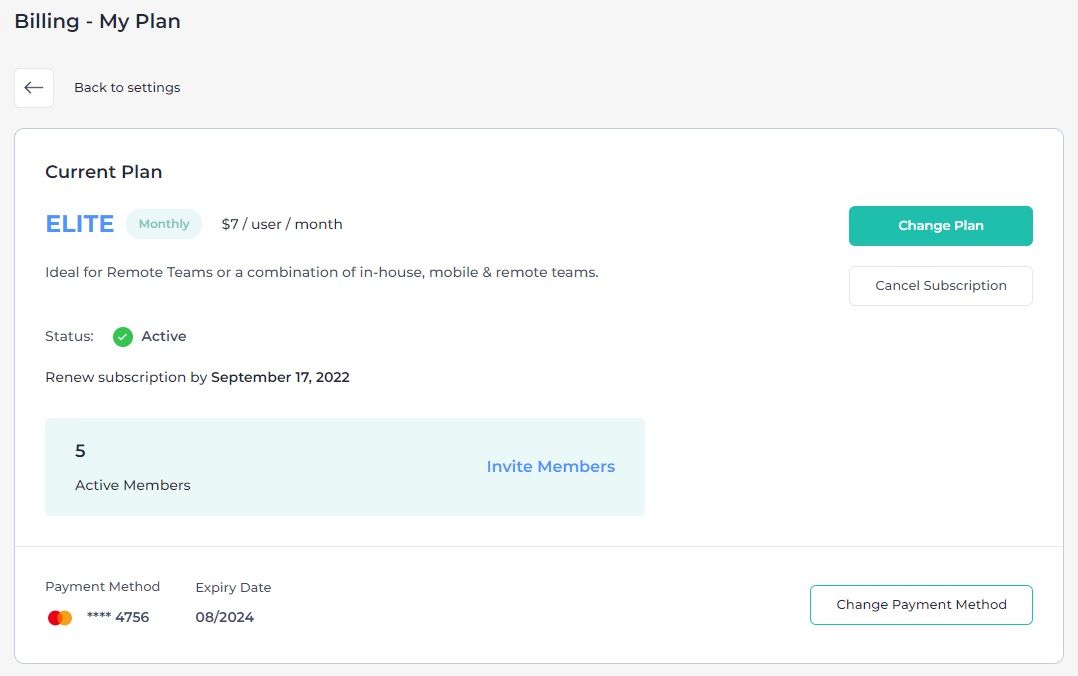 If you've paid, you'll be able to change the plan or cancel your subscription. You can also change the payment method.

If you haven't paid, you can click on the Upgrade button from My Plan or Click on Change Subscription Plan to change your existing plan or pay for your current plan.