You can turn on Timesheet approval from Timesheet Settings.
Go to Settings>Timesheet and click on Timesheet Approval.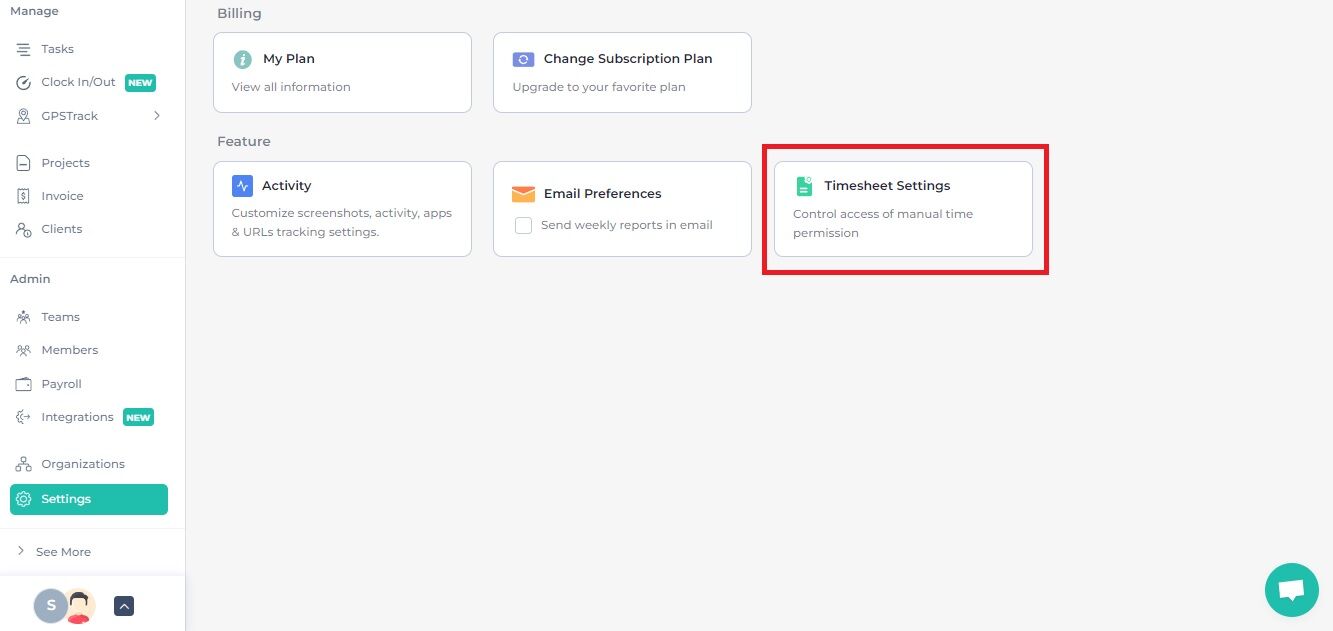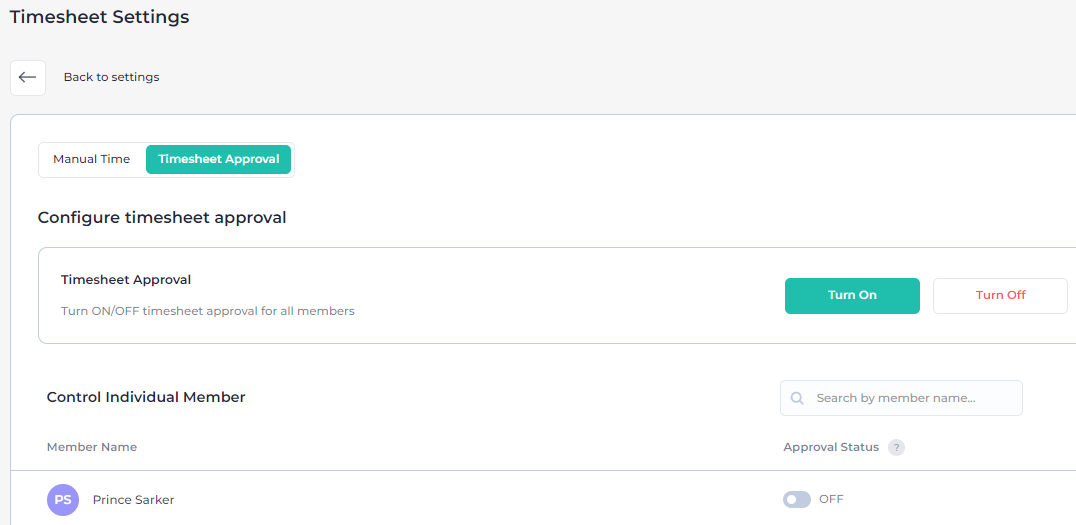 From here, you can turn on/off timesheet approval for any or all members. There is an option for doing this all at once (Clicking on Turn On/ Turn Off button). Or, you can customize this afterward too.

You can also turn on/off timesheet approval from the Members section.


After you have turned on the Timesheet Approval, you'll be able to approve the existing timesheets.