Apploye's team feature makes it easier to manage a large organization with multiple departments and sections. You can not only assign admins for the whole organization but also have team managers manage and check the work data of the team members.
Team managers won't be able to create their own team. So, as an admin/owner, you have to create the team.
How to create a new Team
Firstly, go to Teams. And click on the "+ Add Team" button.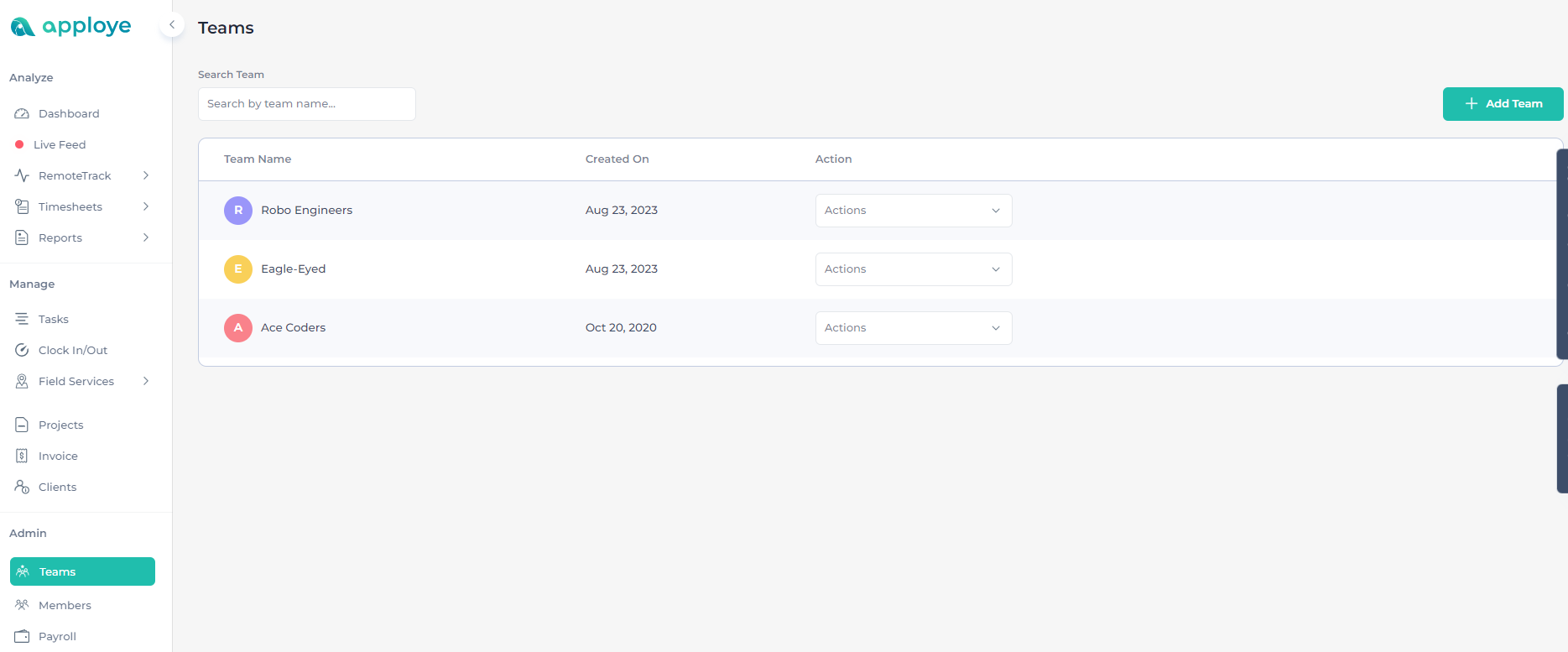 Then, give the team a name and click on the Checkmark (✔).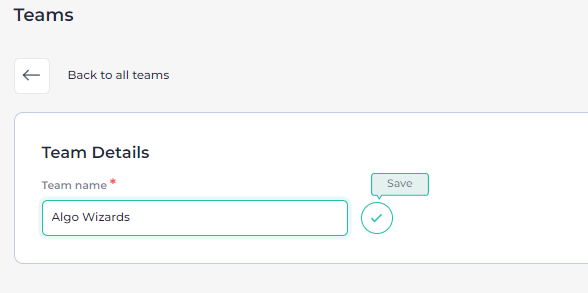 Now, add team members by clicking on the plus (+) icon.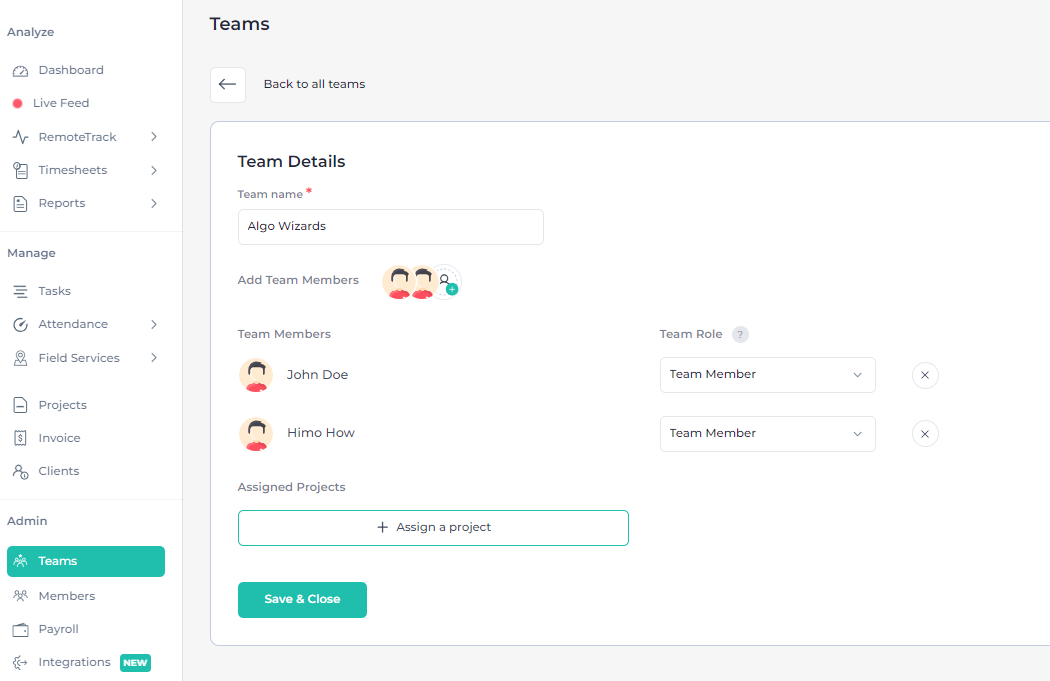 You can make someone manager from here (inside "Team Role"), or change later on as well.
You can also directly assign projects by clicking on "+ Assign a Project". However, the team manager can also add the projects later on.
Then, click on "Save & Close" to save this.
Editing Team
Later on, you can come back to edit the team details and members by clicking on the team name or selecting "Team Details" from the Actions.

When you hover over the members, you will see a Make Manager banner, click on it to make that person the manager of this team.
Click on the cross icon (x) to remove members from the team.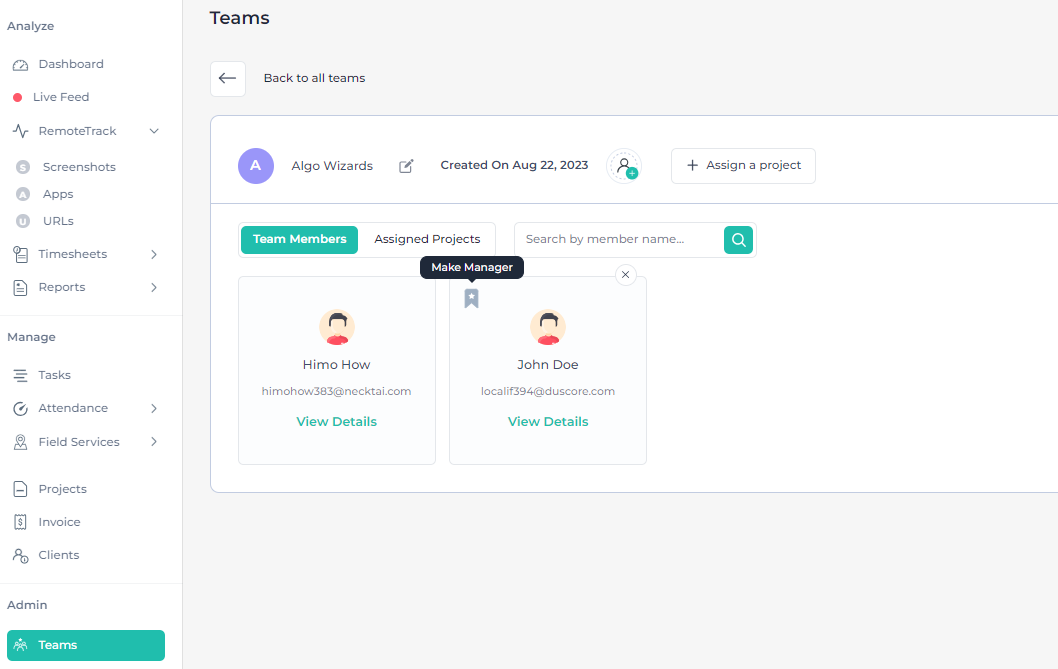 You can change the team name by clicking on the Edit icon on the right of the team name.