You can control whether you want to track an employee or not. To do that, go to Settings > Activity.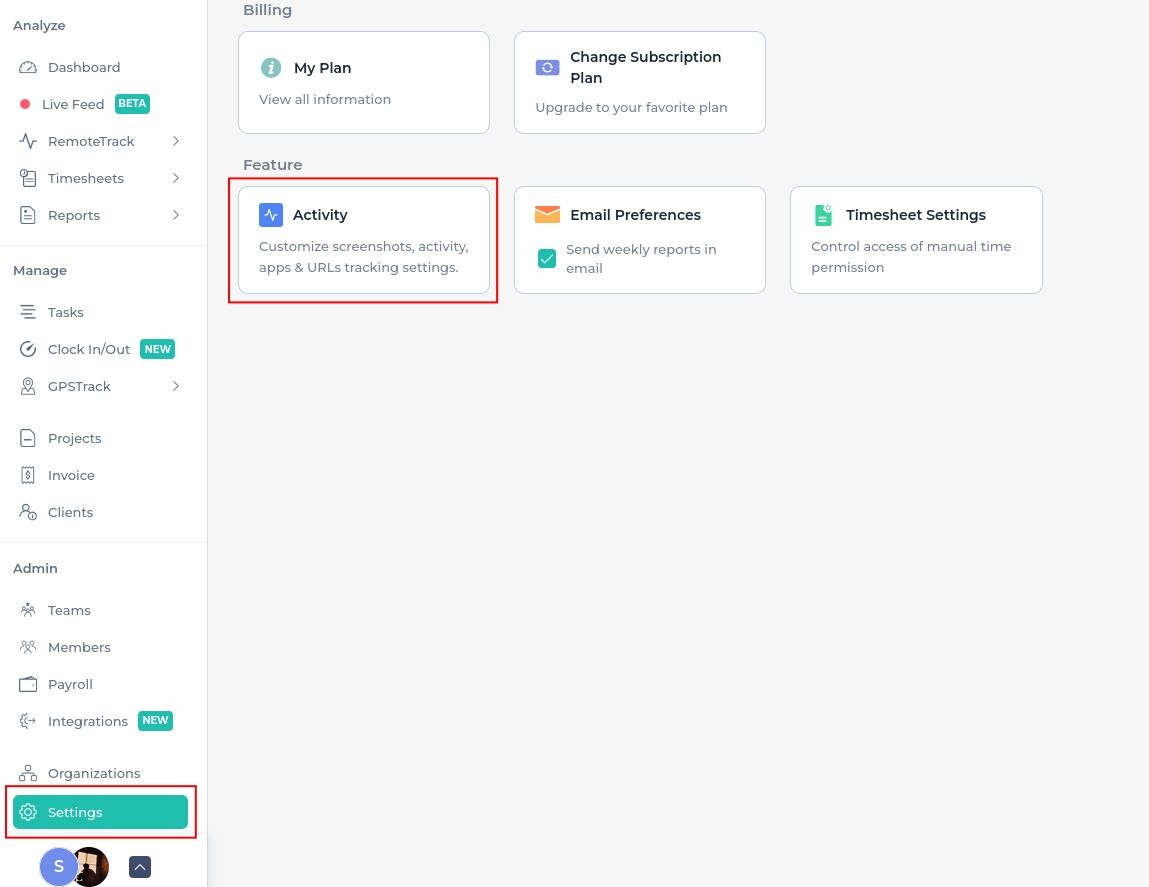 Now, scroll to the bottom of the page and you can turn off tracking individually.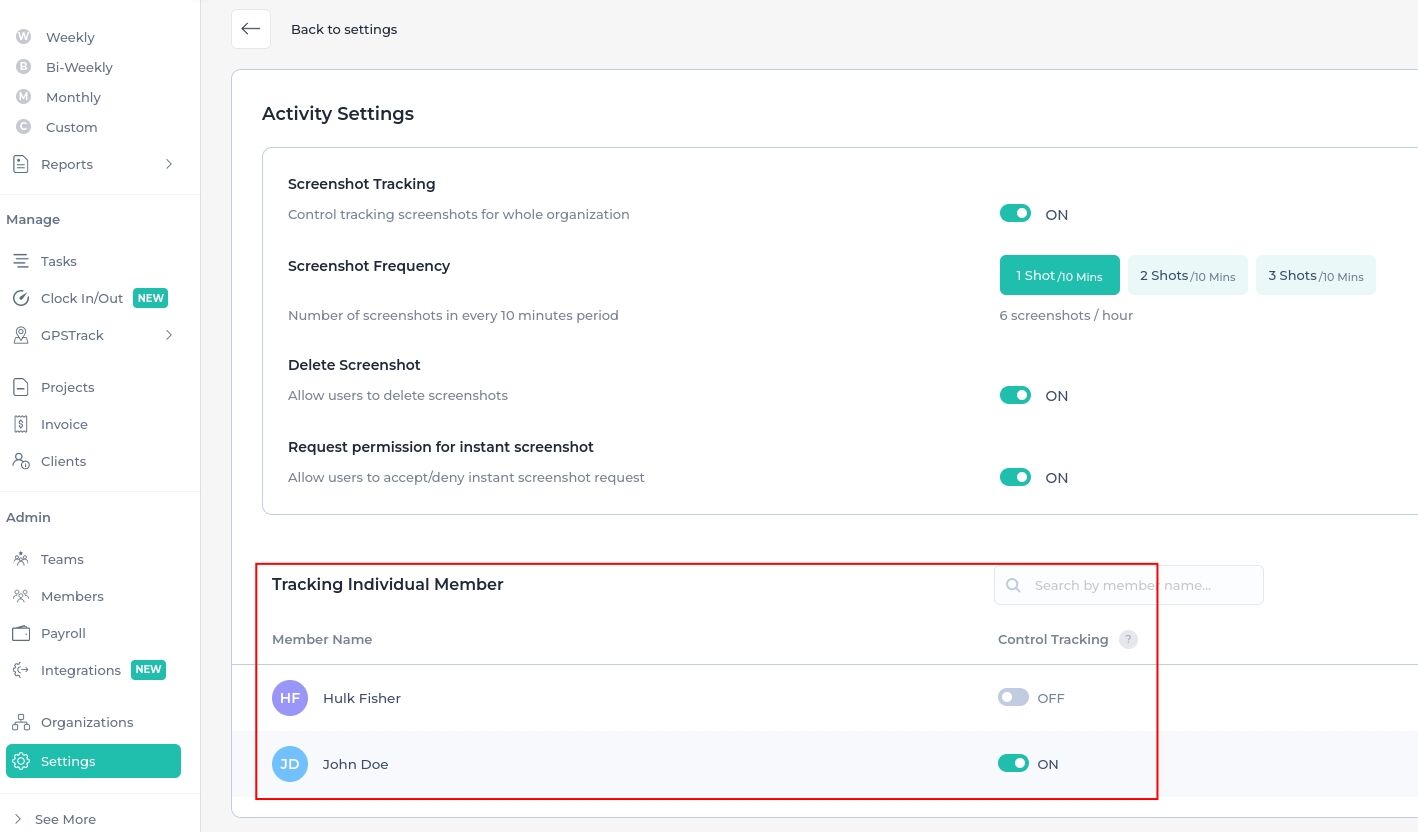 After you turn it off, the member can still track time. But, screenshots, apps, URLs, and activity tracking will be disabled for this particular member.