Whether you have forgotten to start the Timer in the desktop app or you want to add time manually, you can add Manual Time. To do that, follow these steps:

1. First Step
Firstly, click on Timesheets > Daily, in the Left side panel.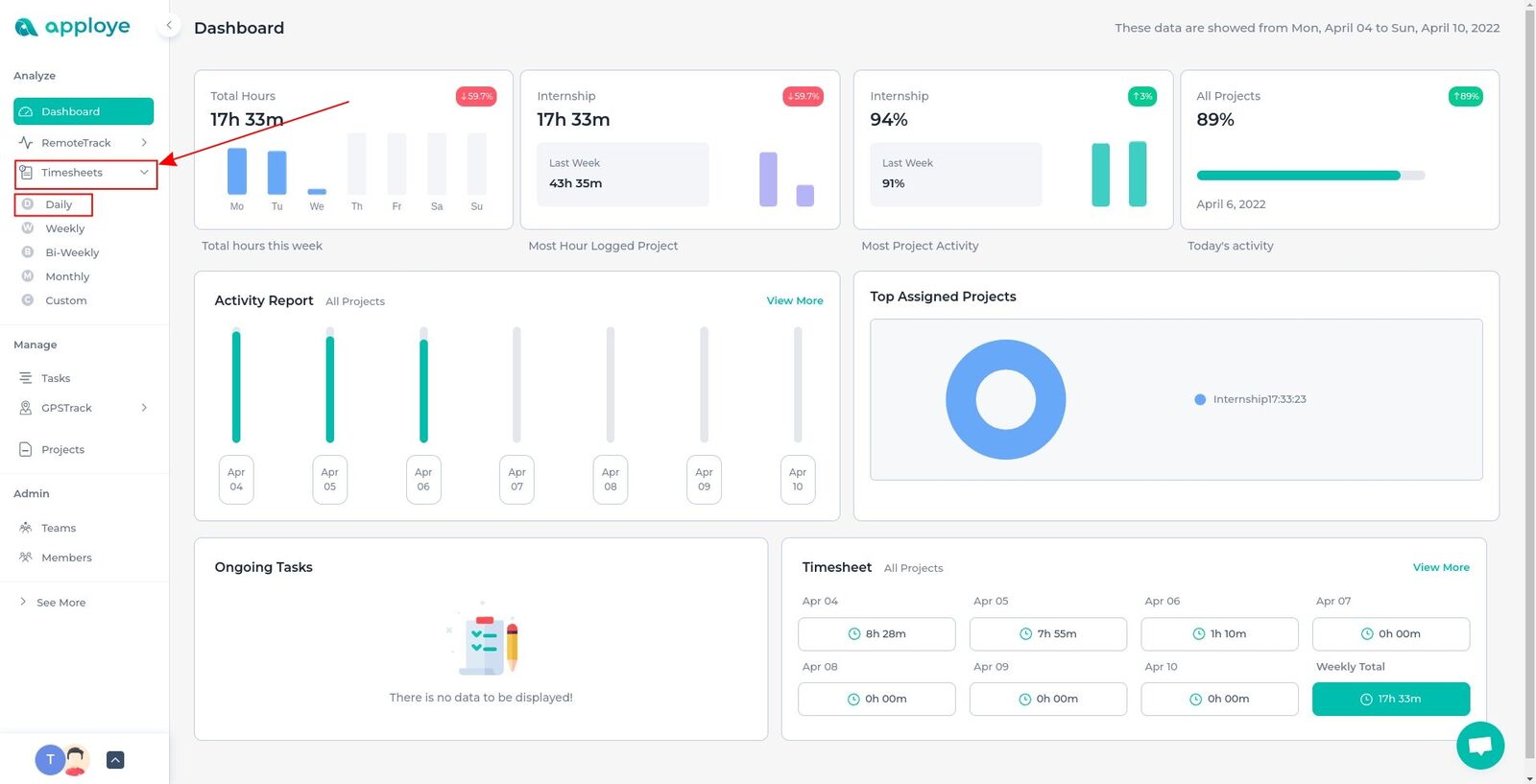 2. Second Step
Click on the "+ Add Manual Time" button on the upper right corner.




3. Third Step
You will get a popup after clicking on "+ Add Manual Time", fill up the required fields (marked with a red asterisk * sign).
💡
You have to write at least 5 letters as the reason (in the "Why do you want to" box).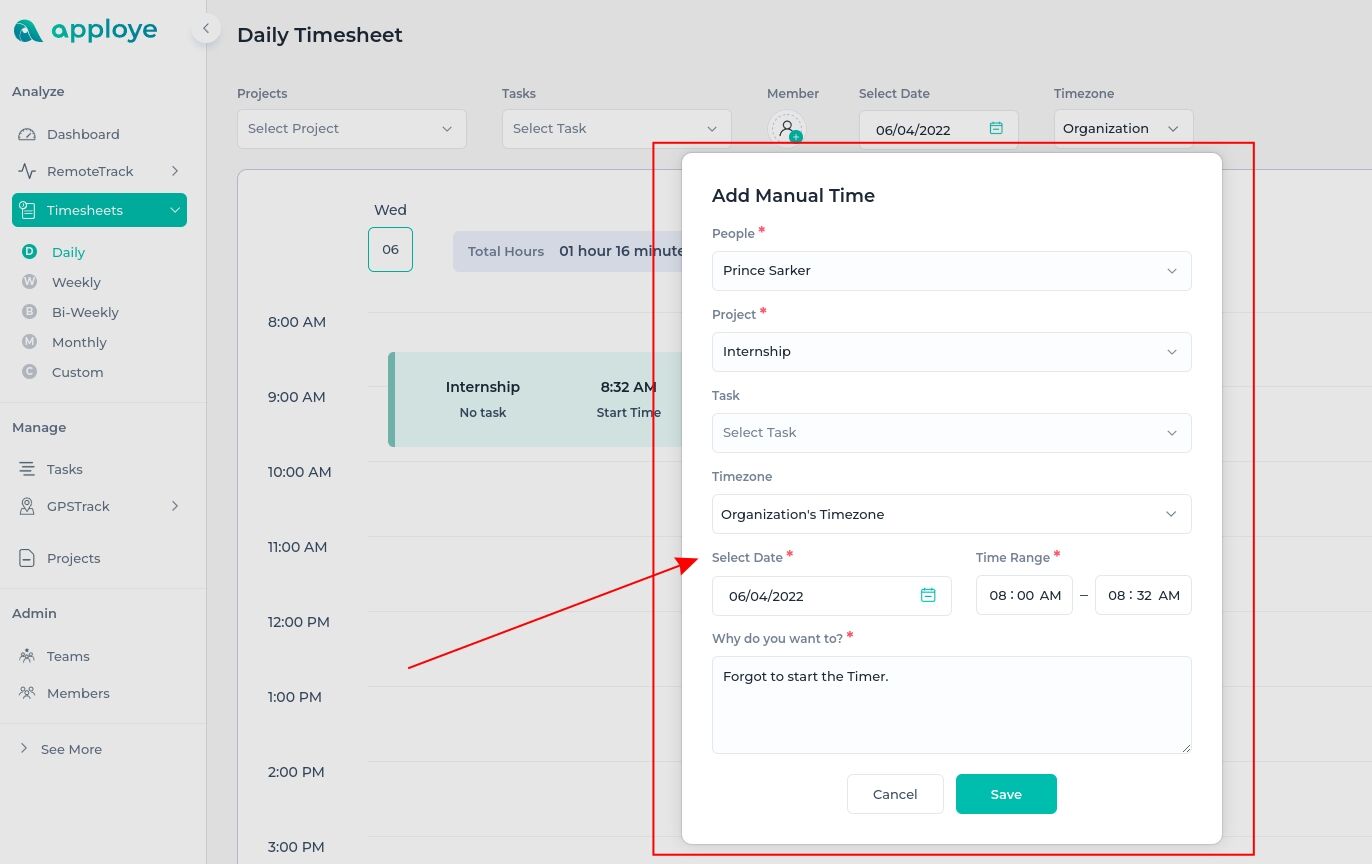 💡
By default, you are selected. So, you will be adding time for yourself.
If you want to add manual time for your employees, please select that person from the "People" section.

4. Fourth Step
After adding the timeframe properly, it will take a moment to sync on the web app.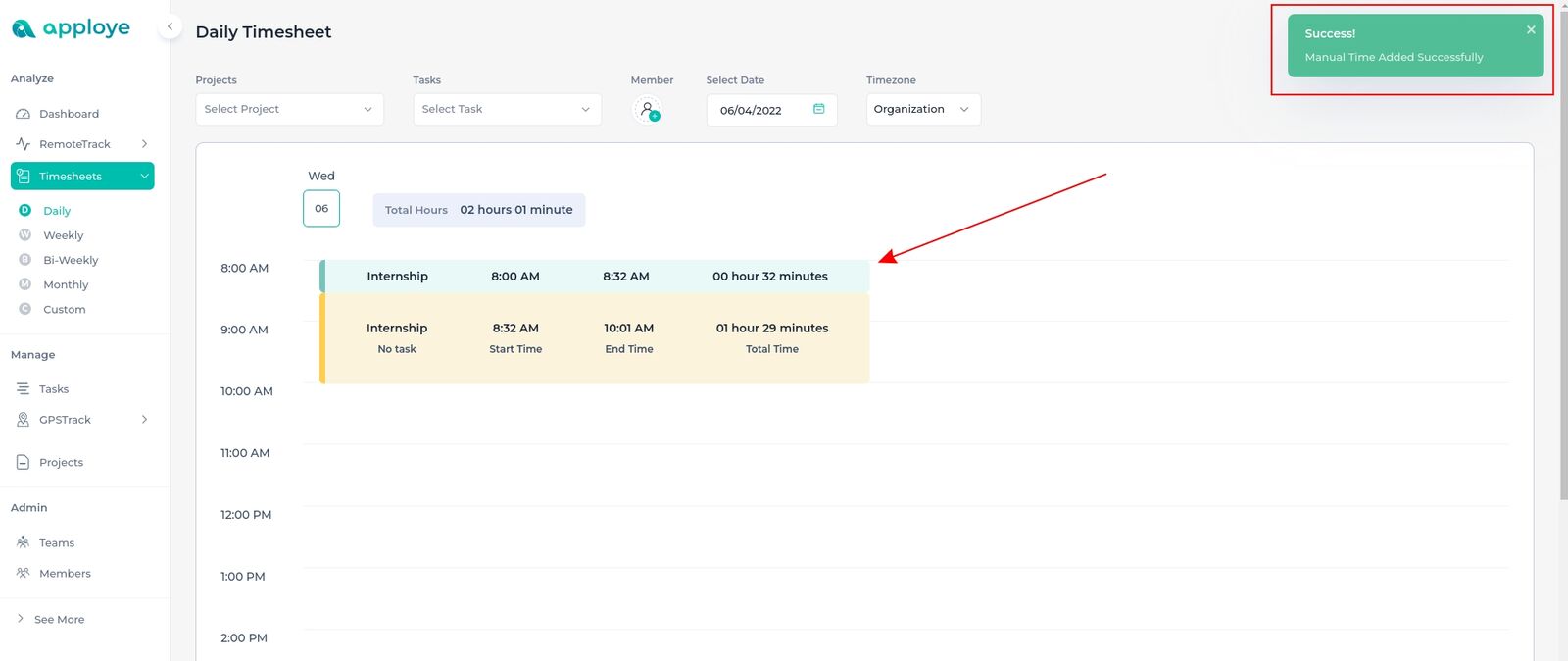 Few things to keep in mind:
1. You can not add time where another timesheet exists. For example, if a timesheet exists from 10:34 a.m. to 10:45 a.m., now You won't be able to add a manual timesheet from 10:00 a.m. to 11:00 a.m.

2. You also can't add any future time.

3. You need to type at least 5 characters in the Reason box ("Why do you want to?").

4. Manual time is added with 0% activity, so it can bring down the total activity percentage.
5. If you can't find the button in the top right corner, your manual time might be disabled from the organization. Please ask the Admin to turn it on from Settings>Timesheets.