There are 3 options for idle time management. If it's set to "Ask Member", then users will see a popup notification in the desktop app to decide what to do with their idle time.
💡
To learn more about Idle Time and Settings options, please go through the
Idle Time Overview
.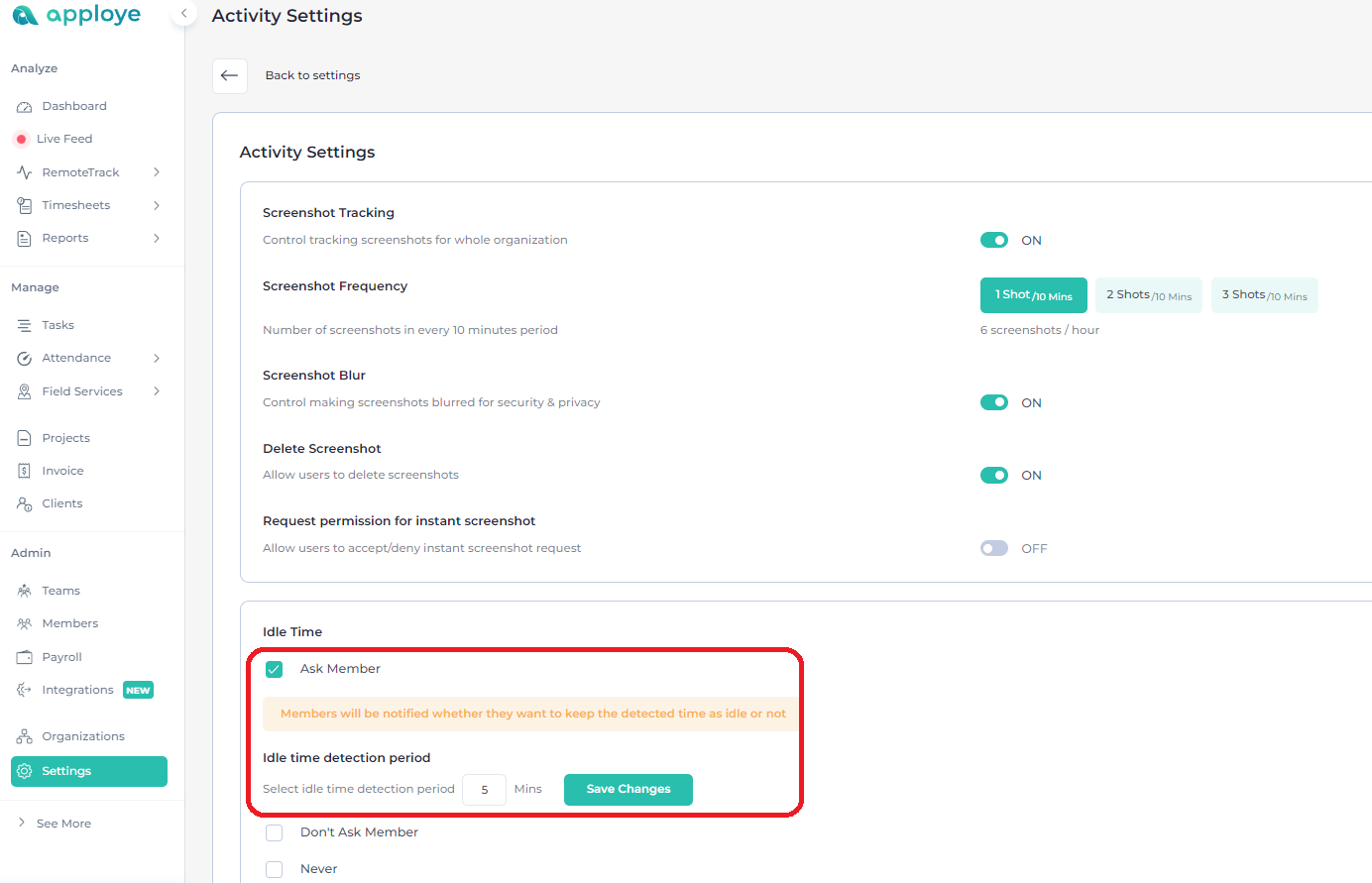 When employees get back to work, after being idle for a while, they will see a notification alert like this: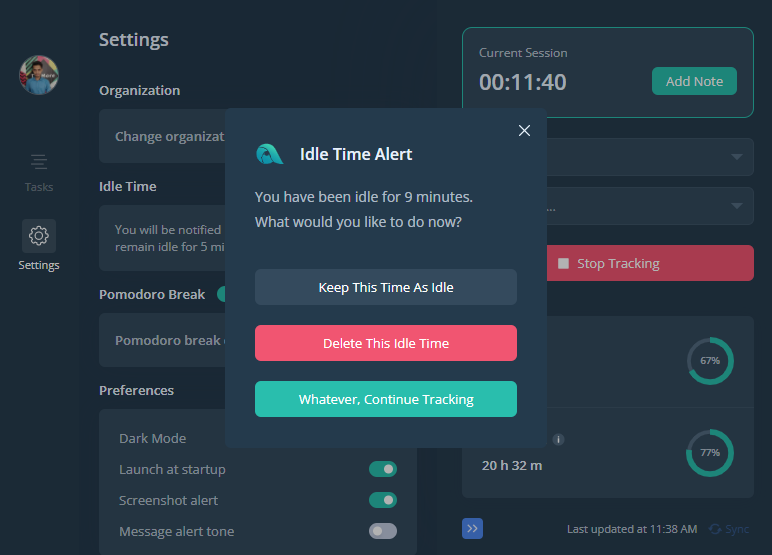 Users can choose between 3 options for what to do with the idle time:
"Keep This Time As Idle" will keep the time marked as idle, which will appear in the Timesheets and Approval sections. These can be later deleted later/rejected as well.
"Delete This Idle Time" will delete the time. It won't be recorded in timesheets.
"Whatever, Continue Tracking" will keep the time without marking it as idle.