You can check Timesheets from the web app. The timesheet will show the amount of time you have tracked, i.e. the total worked hours.

You can go to Timesheets>Daily to check each day's timesheet in detail.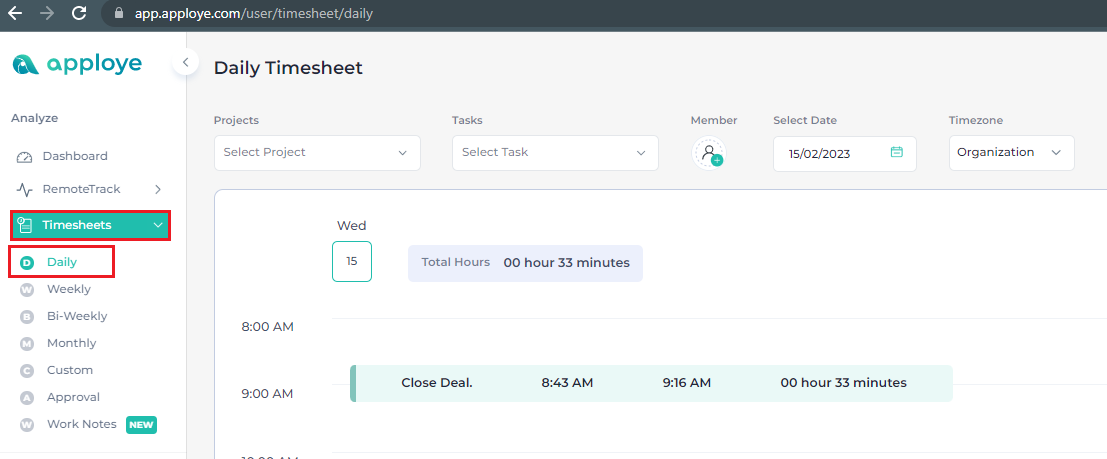 You can also view weekly, monthly, or custom date timesheets from the web app.
💡
If you are an employer/admin, you will need to select a member to see his/her timesheets. Otherwise, it'll show your own timesheet by default (if you have tracked time).
---
You can also select a Project and a Task under that project, to check the time tracked on that task.

💡
You can also change the Time zone to view it in the time and date of your region or the Organization's region.