In Apploye, there are 3 options in settings for idle time detection.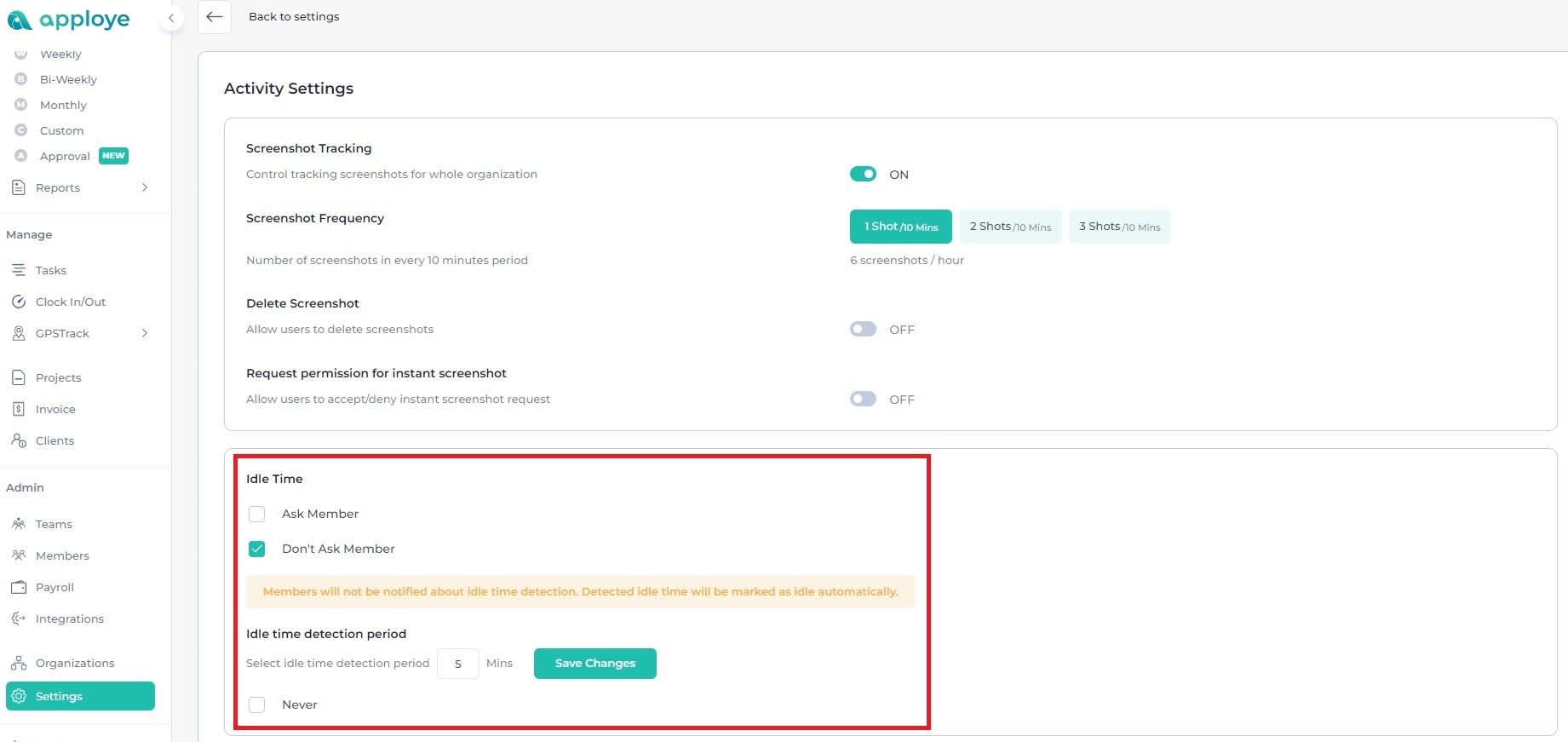 The top 2 options are for who gets to decide to keep the idle time. You can also set the time. After this amount of time is passed, neutral time will be logged as idle time. Depending on your choice, the idle time prompt will be shown to members or automatically logged without asking members.

If "Ask Member" is selected, then the member will get to decide whether to keep the idle time or not. Member will be asked within the desktop app.
If "Don't Ask Member" is selected, then the member won't be asked, and the idle time will be directly logged.
Choosing "Never" will stop the detection of any idle time.
---

To delete idle time, go to Timesheets>Daily.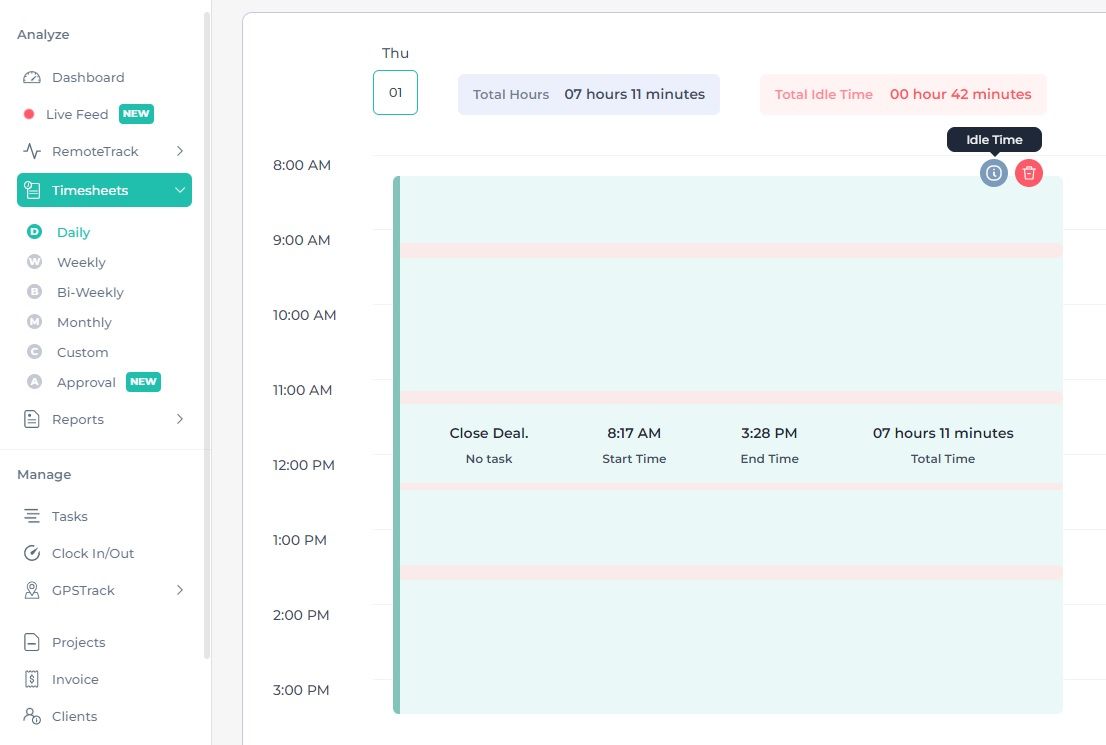 Hover over the timesheet that you want to delete and you will see an "i" button, click on that and you'll see all the idle time periods and you can delete them.

You can also check idle time from weekly/monthly/custom timesheets, just click on any day and then click on the down arrow icon to expand that timesheet.

Notes:
You won't be able to delete time from a timesheet that the user is currently tracking. The user will have to stop and start the time to create a new timesheet.

In settings, the minimum time is 5 minutes for idle time.