Look Up! Benefits of Reducing Your Screen Time and Reclaim Your Life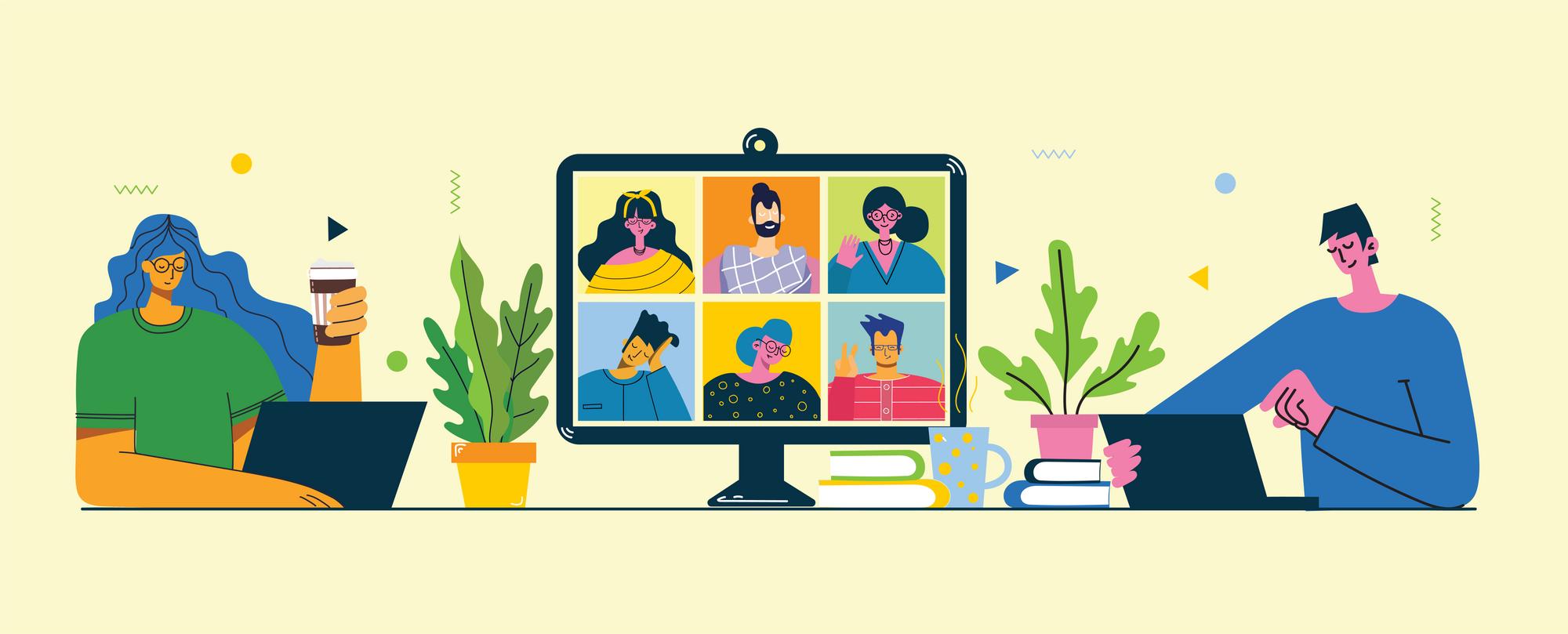 While working in office we often put our best to perform the best, and also by this time we forget about the time we are going through. We often see people around us facing this and often they try to avoid this with little symptoms which lead this issue to bring other things on their life, that's a dangerous future i must say.
To heal this the only way is to take enough rest, which includes a lot of things together and to maintain this habit for saving yourself. Also you should know a little bit about this issue as today's world became more with the social media windows and many more with this. We used to know that brain injury required not more than 3 months of rest to heal but in today's world social media conquered a lot of space from our life, so now it will take more surely, and also some neurologists say every time you are watching a screen, you are injuring your brain.
As this is very hard to create a boundary though we can try at least to reduce the amount of time. Lets see how we can limit and make this a life saviour habit for our life.
How can you self-care without screen time
Set clear boundaries
To get a better going all we need to look after our wellness as well our surroundings has impact on this, without proper resting and proper balance tasks becomes more into barriers and we can not perform well in the long run.
In this sense self care is one of the important things in our daily life, no matter where you are working from, office or home you should take good care of your god gifted healthy body, we often forget about this and get into an unwanted situation. So clear boundaries help a lot in this way and we can determine to ourselves that we should not cross the limit and we should not. You can take simple lunch breaks or cook for yourself if you are working from home, this will give you a break from looking into that giant screen and injuring yourself in every second.
Ask yourself if you are okay today or not
How often you ask yourself how are you'', or when did you last ask yourself "are you okay ?"
Actually the way we are living today's life, is not a life if we look back and also if you look from the other side this is a blessing that we are living here with huge technology surrounded with a lot of benefits. We need to take care and prepare for the long run.
Now take a paper if you are reading this, and write "How am i doing so far?" "Am i happy with being me ?" turn off your other devices and think this way, i must say you will get changes in you little bit within next 5-10 minutes and that's going to help you.
The purpose of this sensory deprivation is not to fall asleep but to get your inner self a space so that it can get enough good energy to fight with your bad insights. You can also get a warm watery shower with plugged in your earphone for few minutes and hum with the song, later drain the water and step out and you will find yourself on a new way.
Try sensory deprivation
Working is a must have thing in our life but we often forget to take breaks and to calm down our brain and that gives us a huge stone on our head which we can not take for so long and later we give us with that.
We also can focus on our deep breath sometime to get yourself from the screeny job and then we can focus on the earplug and give a little bit of space to our body to get synced with that situation and after this if we get back once again and start working we will feel the changes in ourselves.
You can also try to have some stretching over the floor getting out of the screen, it will help you to stimulate blood in your cell, and you will be able to find comfort in it.
Get Involved on community work
As we are talking about the practices to reduce the screen time and to relax your inner self, you can also try doing different things in different ways, as not everyone's choice and comfort is the same, so you can try your cup of tea while helping yourself.
The society we are living in, we can often find a lot of work to do in between our work, so now to help yourself we can work for our community to reduce the isolation we create to yourself while working on a monitor. There are a lot of things to do this way, you can take any of that and nurture yourself to sustain with this. These practices will help you to get rid of that burden of being isolated and gluing yourself with the screen.
If you also find yourself comfortable with other tasks like gardening you can also do it and also take a buddy to do it together it will also help you to understand. It will create a great scope to you to make a new buddy and to tie the bond more longer.
Explore physical activities
While sitting down on the same table and chair we fractures our own physique with a lot of issues, to make a well recovered from this and relax you can simply get on few basic physical duties which will make your body more comfortable and will not create any complications.
There are a lot of home workout videos on youtube you can check out and this will activate your mental health as well your physical points. To remove boredom also it will work on a great punch.
You can try cycling around your area with maintaining proper safety cautions, as cycling is an aerodynamic exercise, it will help your body to get proper stretch with a lot of advantages, also there are a lot of aerodynamic exercises, as healthline mentioned about it clearly.
Don't set goals, set intentions
While working for any particular goals or any aims, we forget that why we are working and how it should be covered. Here it creates burn out as well, and also you will find yourself at the end as an exhausted entity.
To get rid of this you can set intentions which will motivate you to work and balance your life for more productivity with less stress and depression, what we often face in our daily life.
If you want to complete a certain amount of your task in any specific time, you can set your motive with the effects of the work you are doing, how this will contribute to this world and how you should do it maintaining all measures. By following this way you will find that you are being more intentional rather than pushing yourself without any reason or not being aware of your work.
Take sip sessions
As restaurants and other things are currently maintaining the local instruction to limit their openness for all customers, that doesn't mean you can not have a great sip in the evening or in the morning alone.
Taking a great sip of your favourite juice or on your favourite homemade drinks would be a game changer here, it will remove your tiredness from the screen and also as you are taking the sip you can walk around on your apartment or you can walk on your roof top with getting a little fresh air.
You can also try making new trendy drinks for enhancing creativity on this way, you can try new drinks and you can have it that way as mentioned. This thing will give your mind to think outside of your monitor and also you will get to know new tastes apart from securing yourself from the screens.
Meditation/Yoga
As we already talked about calming down your entire metabolism and now you should dig down more into this. Meditating will help you to reduce the percentage of screen stuff and it will give you a peace of mind, which we all need currently.
Meditation is a great thing to do, you can do it regularly or you can do it at the start of your work or end of the day. You have to fix your schedule to do this. What I prefer to do is wake up in the morning and I try to sit or sometimes lie in the lying position, then I play meditation guides from youtube, you will find a lot on youtube, just plug in my earphones and i am set to go to calm the mind. I do 30 minute of session which helps me and I feel comfortable with this, now this number can vary person to person.
You can start doing it from right away, there is no specific time or space to do meditation as we all know, so find your preferable time and place to do it then set up the day with it.
This incredible thing will help you to reduce the screen time and also it will give you some pleasurable feeling which will help you to increase productivity of your entire day.
Welcome changes and be open to bring changes
While getting involved in any habit, the first thing you need to do is getting adopted with these changes, this is the first and most important thing to learn about. If you can not accept changes, you can not change your desired thing.
While explaining all above mentioned points, i always thought about different perceptions with different phenomena, now it is your turn how you will check this to your life to change you for more balancing life.
As you are going to reduce screen time, there will be little uncomfortableness on your day, you will crave for that but as you want to reduce the screen time you have to check this out with the point. Screens are a vital thing to our life, you can not avoid but you can reduce.
Monitor screen time and work on it
While taking all measures you can do another thing that is one of the greatest things you can do for a statistical report, so that you can find your limit and your maximum time frame while on screen.
There are bunch of free app for windows, mac, linux and also available for mobile applications on play store and IOS apps, you can grave yours, and then you can maintain that with your availability, i personally use few of these on my computer and also on my mobile, so that regularly i can check my screen time, is it increasing or decreasing, by this analysis i can fix how should i act with my digital devices and all.