Top 7 Field Service Management Software in 2023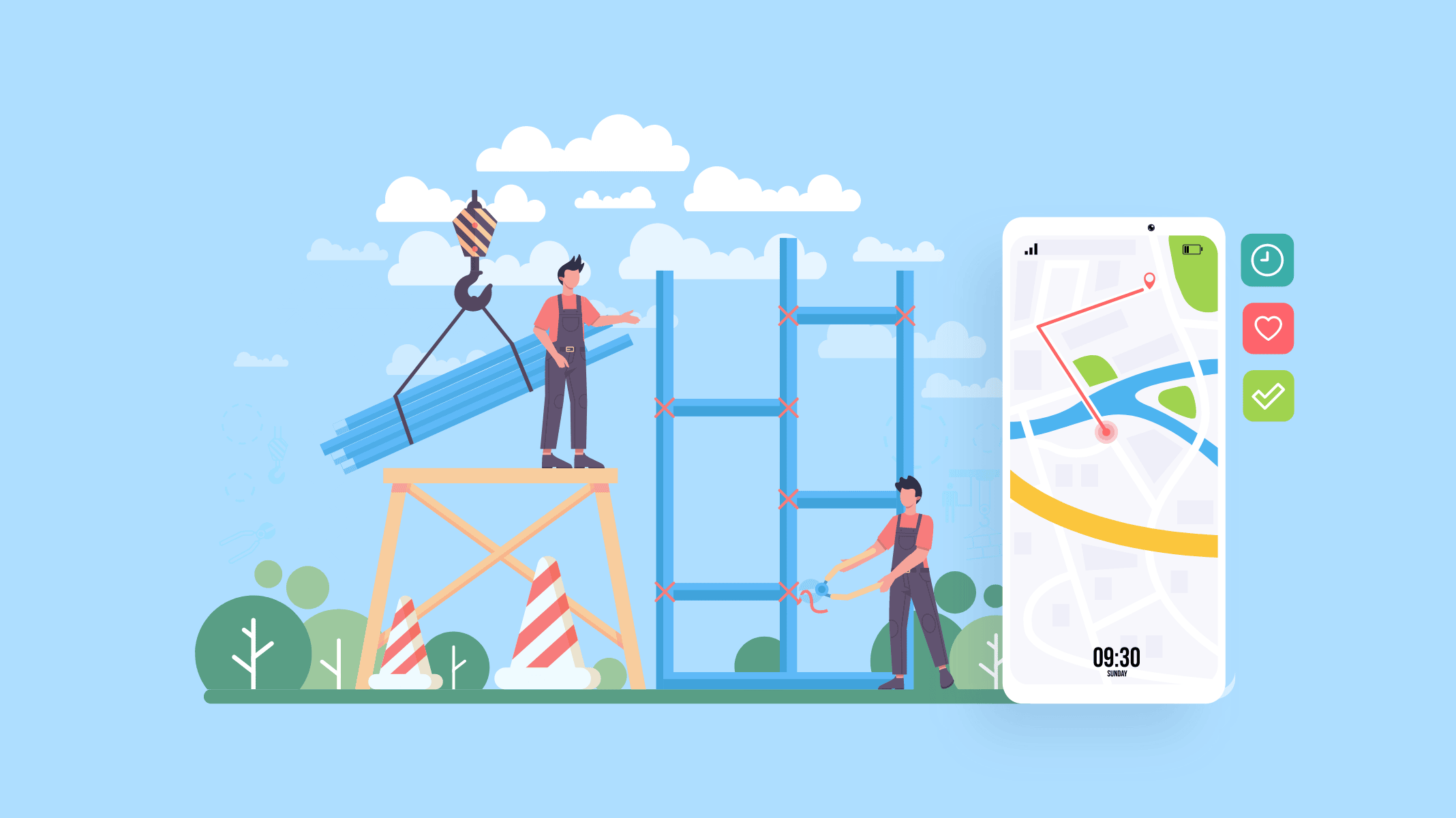 If you run a field service business, you should already know how hard it is to retain customers, improve internal operations, and make more money at the same time. Managing a field service business comes with its own set of difficulties in the busy and changing world.
Organizations have to deal with not only complicated logistics and teamwork, but also the high pressures of a very competitive industry. That's where field service management software enters the scene. These field service software will reduce your workload and automate processes for better profitability.
In this article, we'll try to help you find the best field service management software for your business. We hope that our thorough analysis will help you choose software that not only meets your current needs but can also change and grow with your business.
Understanding Field Service Management Software – How do they work?
Field service software facilitates the scheduling and dispatching of field technicians expeditiously. They maintain a centralized calendar that displays technician availability, job specifics, and client locations. They aid in the creation and management of work orders containing every relevant detail about the service request, such as customer information, task description, required materials, and any specific instructions.
Additionally, they facilitate communication between technicians and clients. They also frequently generate reports and provide insights into key performance metrics.
Businesses can monitor technician productivity, service response times, customer satisfaction, and other valuable data to identify areas for improvement and make decisions based on the collected information.
Core Components, Features, and Base Pricing of the Best Field Service Software
To get a glimpse of the prime field service software, in this part, we have mentioned the best features of each software for field services and their base price.
Name of the Field Service App
For field services best in
Starting Price
1. Apploye
Employee live location tracking,
monitoring and time tracking
$4/user/month paid monthly
0r $2/user/month paid annually
2. Freshdesk
Scheduling and dispatching worker
$18/agent/month billed monthly
or $15/agent/month billed yearly
3. QuickBooks
Accounting and invoicing
$30/month paid monthly
4. UpKeep
Work Order Management
$45 per user, per month billed annually
5. inFlow
Inventory Management
$110 per month billed monthly
6. Jobber
Reporting and Analytics
49/month paid annually
or $69/month paid monthly
7. Service Fusion
Customer Experience and Scheduling
$195 Per Month
Detailed overview of the Best Field Service Management Software for businesses
As you have already gone through the capabilities, components, and amenities of field service software, we will now highlight the best field service software in different categories with their core features and pricing plans.
Best field service software for workers' GPS location tracking and time tracking
Apploye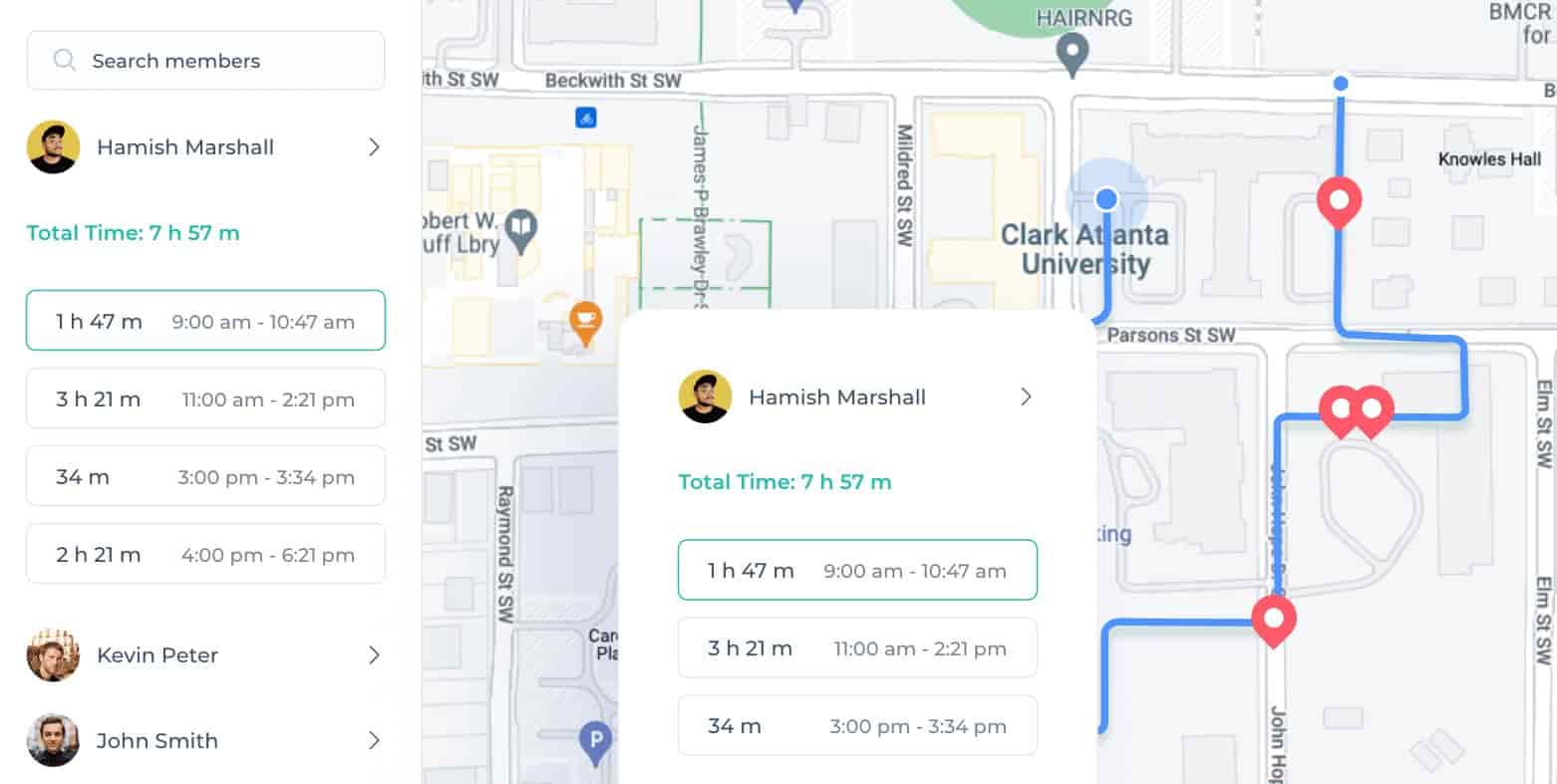 As field service software deals with field employees and employees working in different locations who need to move constantly, 'time tracking' and 'GPS tracking' are two necessities that a business owner may require in the first place.
Apploye is the #1 choice when it comes to time tracking and GPS tracking for field employees. It is one of the best field service management software for small businesses.
As a time tracking software, Apploye provides numerous benefits that can directly impact the performance of your employees. Starting from automatic and manual time tracking to calculating billable and non-billable hours- Apploye offers features that stand out due to their utmost necessities to business owners.
As a GPS tracking software, Apploye updates you regarding the accurate outdoor positions of your employees at a given moment. Outdoor employees may properly maintain their attendance with the clock in and clock out features of Apploye. Its time management with GPS tracking provides information regarding the time spent on specific tasks and projects. So that you are aware of how long it takes your employees to complete tasks and can optimize accordingly.
Furthermore, Apploye lets you calculate the timesheets of your outdoor employees. The timesheets can be seen in different time ranges such as Daily, weekly, bi-weekly, monthly, and custom. You will be able to calculate the payroll for your employees based on the timesheet and detailed overview of your outdoor employees' activities from Apploye's intuitive dashboard.
Key Features
Automatic and Manual Time Tracking
Clock-In & Clock-out
Billable and non-billable hours
Track time on projects & tasks
Timesheets Approval and Export
Employee GPS location monitoring
Route Map
Track time on job location
Intuitive Performance-based Dashboard
Pricing
Solo: $4/user/month billed monthly or $2/user/month billed annually
Standard: $5/user/month billed monthly or $2.5/user/month billed annually
Premium: $6/user/month billed monthly or $3/user/month billed annually
Elite: $7/user/month billed monthly or $3.5/user/month billed annually
Best Field Service Management Software for Scheduling and Dispatching
Freshdesk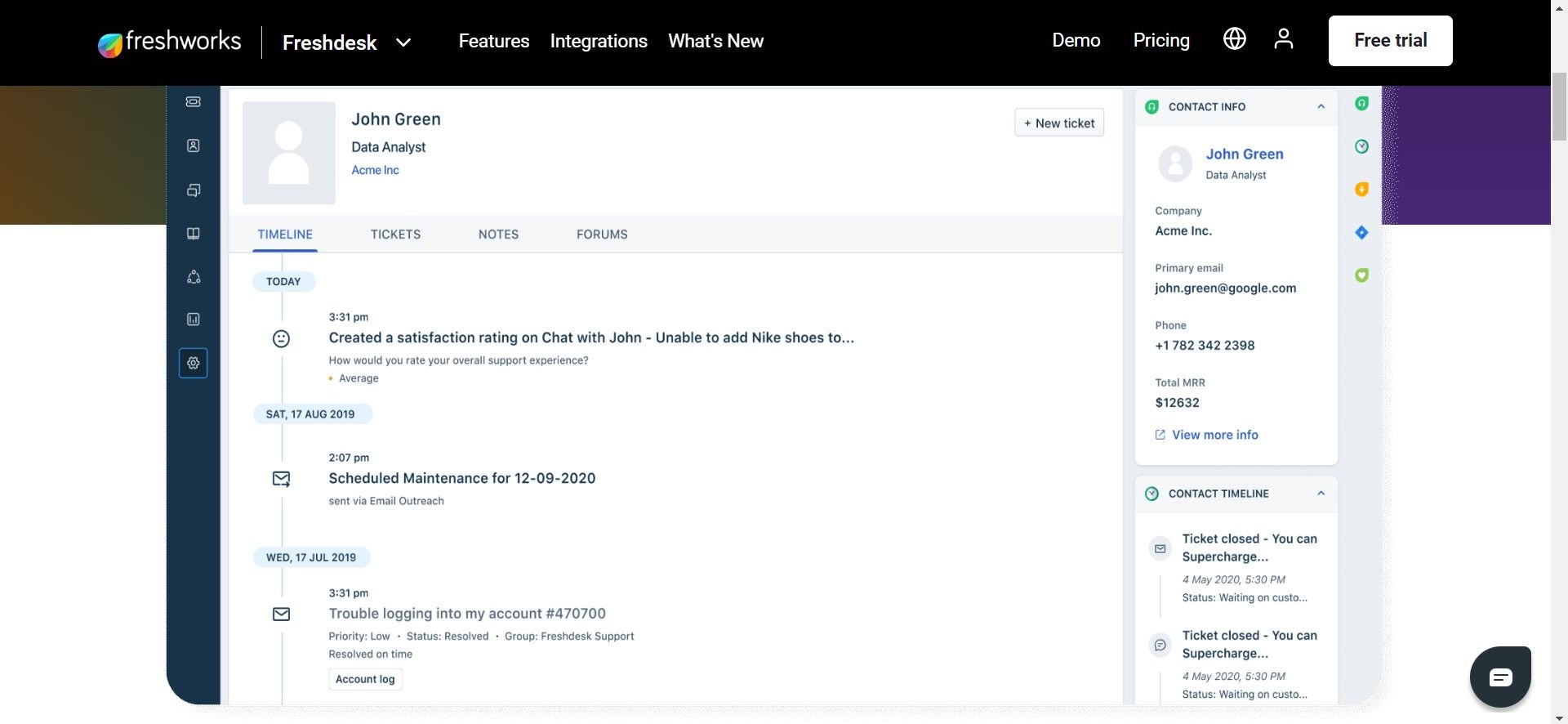 Scheduling and dispatch involve planning and arranging resources, duties, and activities. They ensure efficient resource use, minimal delays, and smooth operations.
Freshdesk is a great choice as scheduling and dispatching software for field service management. It has mobile field service software with advanced scheduling systems, that will help you determine the order of activities, maintains communication with field personnel, and offers support when needed. The interface is designed to be user-friendly and intuitive, making it easy for anyone to navigate, even if they are new to the platform.
Additionally, using Freshdesk to dispatch tickets makes the ticket management process easier. It ensures that each ticket goes to the right person or team, which helps to respond faster and make customers happier.
Key Features
Scheduling
Work Order Management
Activity Tracking
Dispatch Management
Customizable Forms
Routing
Contact Database
Electronic Signature
Pricing
Free- $0 (unlimited free agents)
Growth- $18/agent/month billed monthly, or $15/agent/month billed yearly.
Pro- $47/agent/month billed monthly, or $39/agent/month billed yearly.
Enterprise- $83/agent/month billed monthly, or $69/agent/month billed yearly.
Best Field Service App for Accounting and Invoicing
QuickBooks

Irrespective of the business's type, size, and operational procedure, accounting and invoicing systems are indispensable. From tiny field service firms to big ones, invoicing and accounting software are necessary for financial management, tracking payments, expense management, compliance and taxations, integrations, and scalability.
When managing a field employee-based team and need an accounting and invoicing application that simplifies the total computations, QuickBooks is the option you should take into mind.
For small to mid-sized enterprises, Intuit created the sophisticated accounting software suite known as QuickBooks. You can quickly track income and expenses, monitor your financial health, and create thorough financial reports thanks to its simple user interface. In order to increase the usefulness and simplicity of use of QuickBooks, it also provides seamless connectivity with other well-known business products and services. It's a good choice for field service businesses.
Key Features
Invoicing
Expense Tracking
Accounting Reports
Payroll Management
Cash Flow Management
Inventory Tracking
Tax Preparation
Bill Management
Pricing
Simple Start $30/month paid monthly
Essentials $55/month paid monthly
Plus $85/month paid monthly
Advanced $200/ month paid monthly
Best software for field service for Work Order Management
UpKeep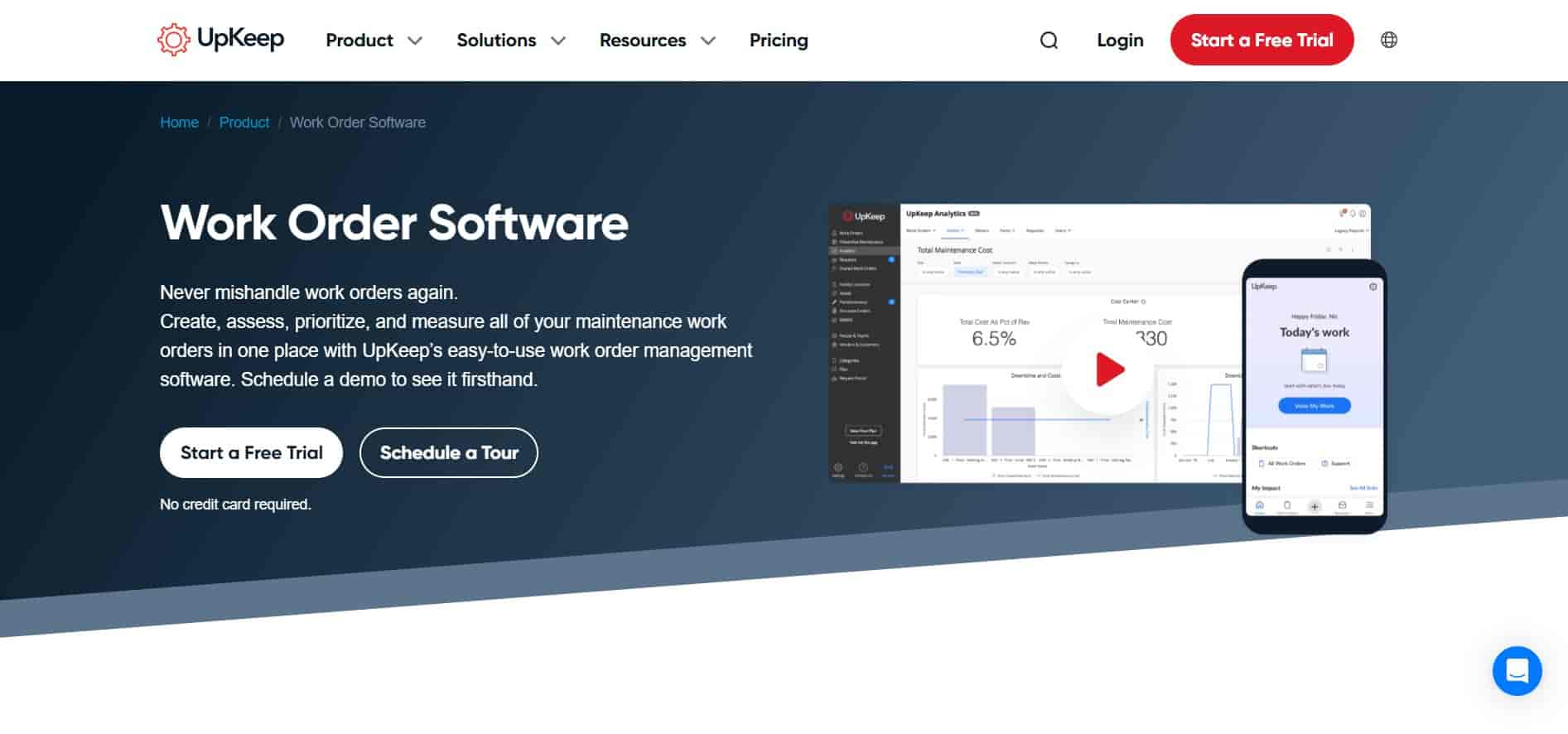 Work order management is the process of handling and monitoring the lifecycle of work orders or service requests in field service. It includes coordinating different tasks, resources, and communication to ensure work orders are done quickly and well.
UpKeep is the ultimate solution when you want to keep up the excellent work by maintaining a high standard of coordinating performance when your workers collaborate and work in a mobile fashion on the job sites. It is a computerized maintenance management system (CMMS) program made to facilitate and automate maintenance procedures for organizations.
UpKeep allows users to create, assign, and track work orders digitally. The software enables businesses to schedule and automate recurring maintenance tasks. This helps prevent equipment breakdowns, reduce downtime, and extend the lifespan of assets. Moreover, it provides reporting and analytics capabilities to gain insights into maintenance activities, asset performance, and costs which is extremely crucial.
Key Features
Work Order Management
Activity Tracking
Mobile Access
Quotes/Estimates
Service History
Dispatch Management
Maintenance Scheduling
GPS
Routing
Online Time Clock
Pricing
Starter: $45 per user, per month (billed annually)
Professional: $75 per user, per month (billed annually)
Business Plus: $120 per user, per month (billed annually)
Enterprise: On request
Best Field Management Service Software for Inventory Management
inFlow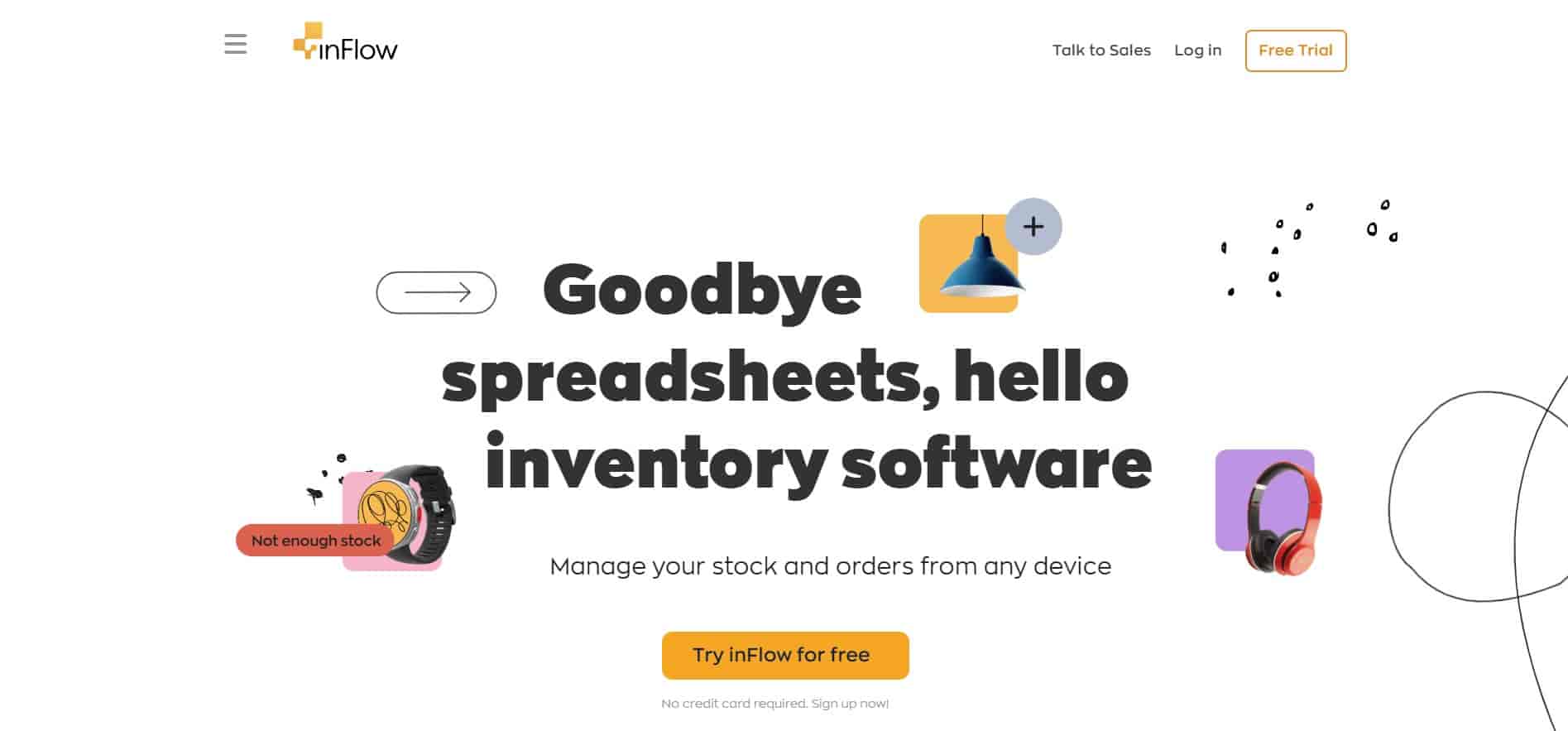 Inventory management in field service refers to the process of effectively managing and controlling the inventory or stock of products, parts, and supplies that are needed to support field service operations. It involves maintaining optimal inventory levels, ensuring the availability of necessary items, and minimizing excess or obsolete inventory.
inFlow, as its name suggests, maintains a calculated, streamlined, and error-free inventory flow. Popular inventory management software for small and medium-sized businesses that helps businesses monitor and manage their inventory, sales, and purchasing processes efficiently.
The software facilitates the administration of sales orders, purchase orders, and customer estimates. Additionally, it supports barcode scanning, which simplifies inventory management and monitoring. You can scan barcodes to add or remove items from inventory, alter quantities, and conduct inventory counts. Additionally, it can integrate with other applications and services to expedite business operations.
Key Features
Contact Database
Purchasing and Receiving
Barcoding
Reporting
B2B Portal
Sales and Invoicing
Integrations and APIs
Work Order Management
Activity Tracking
Billing and Invoicing
Pricing
Entrepreneur: $110 per month (billed monthly)
Small Business: $279 per month (billed monthly)
Mid-size Business: $549 per month (billed monthly)
You can save up to 20% if you go for annual pricing plans.
Best Field Service Business Software for Reporting and Analytics
Jobber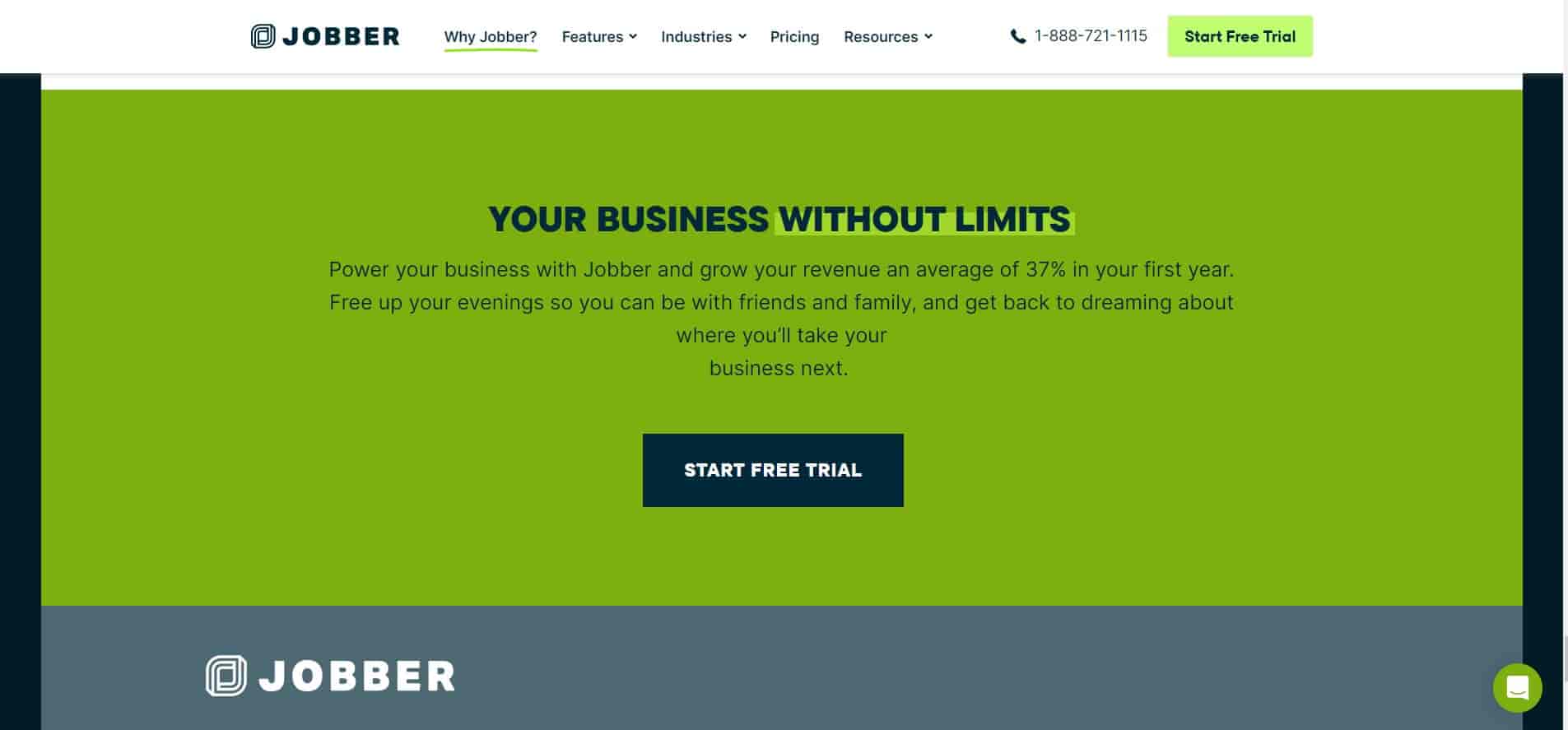 As you came right up to this point, you are already well acquainted with the features and capabilities of field service software. However, learning to use the data to generate useful insights is way more important than gathering data from all this software. That is why the Reporting and Analytics section is necessary.
Jobber is a top field service management software that gives insights into the team's performance through proper reporting and analytics. Known as a HVAC software and best suited for mid-sized businesses, Jobber is useful in analyzing the field team performance and managing your business and customer communication in one place.
From commercial cleaning to pressure washing, Jobber serves diverse sectors with its uncanny ability of batch invoicing and fantastic one-click route optimization.
Moreover, Jobber processes credit card information generates invoices, and operates instant payouts.
Key Features
Maintenance Scheduling
Scheduling
Work Order Management
Billing & Invoicing
Service History
Dispatch Management
Job Management
Mobile Access
Quotes/Estimates
Pricing
Core: 49/month paid annually or $69/month paid monthly
Connect: $129/month paid annually or $169/month paid monthly
Grow: $249 /month paid annually or $349/month paid monthly
Best Field Service Business Software for GPS Fleet Tracking
Service Fusion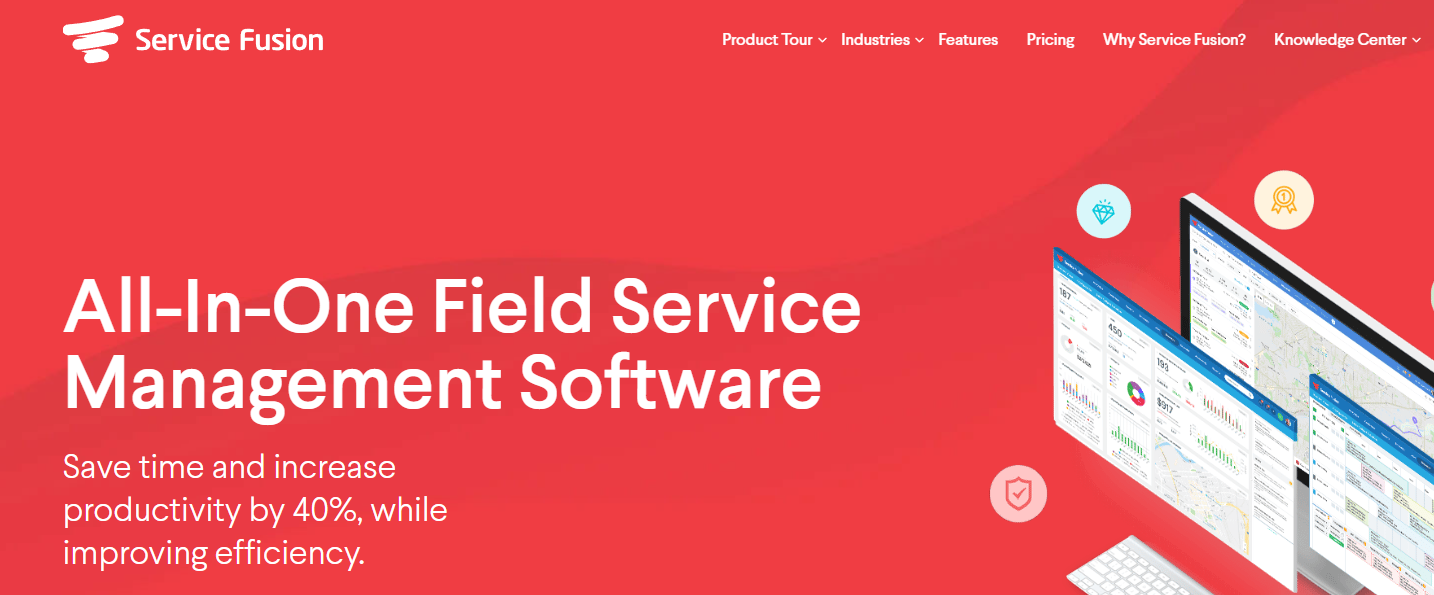 Field service management is often challenging and requires companies to deliver smarter, faster, and more personalized services to customers.
Service Fusion allows you to manage your stock inventory, create multi-item purchase orders, and assign them to more than one warehouse. On the mobile app, field workers can receive and manage jobs and activate GPS fleet tracking. And if you want to connect your accounting department with Service Fusion, you can do so by integrating with QuickBooks online and desktop versions.
It shows all of your customer's information and stores documents online in an organized fashion. It allows you to communicate in real-time about scheduled jobs, activates alerts on your work calendar, and creates online estimates that convert to paying jobs.
Key Features
Customer Database
Communication Preferences
Create and Send Invoices
Prioritize Jobs and Assign to Sales
Schedule Visits
Scheduling and Dispatching
Real-Time Notifications
Manage Techs from Mobile
Integrate with Quickbooks
Manage Service Estimates
Contactless ESign
Pricing
Starter: $166 per month (billed monthly)
Plus: $251 per month (billed monthly)
Pro: $421 per month (billed monthly)
How to Choose the Correct Field Service Software for Your Business
It's a tricky task to choose the right sort of field service software for your business. We are calling it tricky because the necessity of this software can vary from owner to owner, and the functionalities of this software may also vary with the variation of the size of the businesses.
Here are five things you should be aware of before purchasing the correct type of field service software for your business.
Assess your requirements: Field service software covers an extended branch of the software, and we have shown that above. The purchases and subscriptions will be very expensive. So, assessing your needs is a very important step.
Assess the features and compatibility with current systems: Your current system might be well adapted to the software you purchase, but it may not suit the future systems you plan to build. So, acting precautious is recommended.
Consider scalability and customization possibilities: Scalability and customization are two single biggest factors for any software, and if you are unsure regarding cutting down the cost and making the system work for you from the core, eliminate the option.
Assess vendors from top to bottom: Customer-oriented successful companies make their names, establish goodwill, and capture the market through years of service, experience, modification, and dedication. So, keeping an eye on the vendor's reputation is a must.
Ease of use: It's obvious that the software you will purchase should be simple to comprehend, easy to handle, and straightforward in approach. Don't correlate complexity with quality.
To wrap up
Running a field service has been quite manageable these days due to the advent of various field service management software. However, too many choices may lead to indecision, triggering mistakes during purchases.
That's why we think the above field service management software list can benefit your decision-making process and help you manage the business better than ever.
Frequently Asked Questions (FAQ)
What is the best field service management software?
Field service management software encompasses a diverse array of solutions. This software may have a particular field of expertise but may lack in specific areas. That's why there's no absolutely best field service management software, but many specialize in different areas.
How can field service management software save me time?
Field Service Management Software saves a huge chunk of your time by effectively scheduling and dispatching, efficient billing and invoicing, and providing analytical performance reports. This software can help your business expedite operations, eliminating most system losses.
What is field service software?
Field Service Software is designed to coordinate field operations using a mobile workforce. Companies that provide services and need to manage the installation, maintenance, or repair of systems or equipment frequently employ this type of software.
How does field service software help to reach new customers?
Field service software improves service quality and streamlines operations to reach new customers. Thus, businesses may focus on growth and customer acquisition by automating operations and offering data insights.
Should I buy field service management software?
Field service management software can help you manage staff across different locations, track jobs, and schedule customer services. It can increase your productivity, boost client happiness, and provide you with a clear picture of how your company is doing. Before making a choice, take your company's size, needs, and budget into account.