Books on Time Management in 2023 that Every Manager Should Read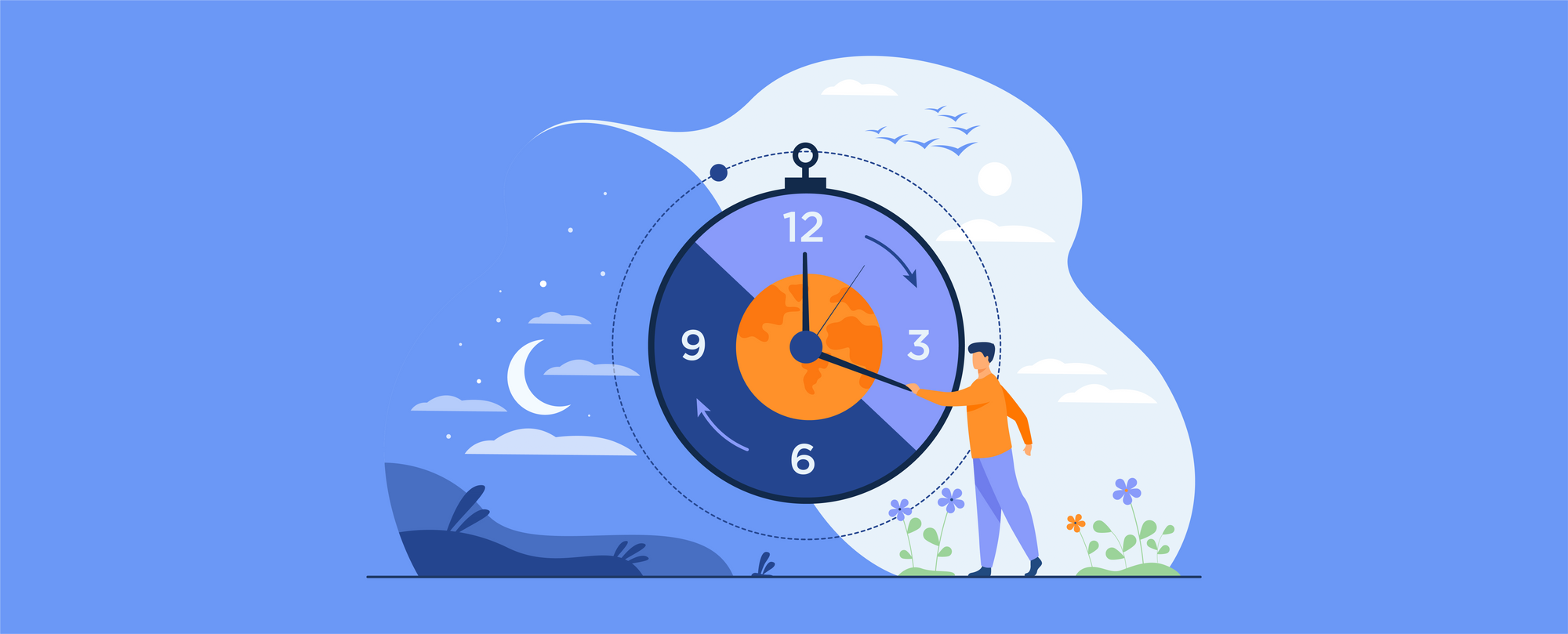 Time is one of the most significant issues that either makes us a winner or a complete loser. So how are some people able to reach the peak of success and others are just lagging behind feeding on their failures and heartbreaks? Does it ever cross your mind how these winners are able to get what they want?
Well, to be really honest there's no magic. It's them. They are the magicians. They make the magic happen. I know exactly what popped into your head hearing this. What is their magic spell?
It's time. The proper management of time is what they abide by to get their job done. Time management provokes you to be disciplined, remain honest towards your job, maintain punctuality, be strategic, and always look for the best way to solve problems unitedly within the allocated time you're given.
What exactly is time management?
According to the dictionary, it is 'the ability to use one's time effectively or productively, especially at work.'
The importance of time management
As the saying goes, Time is money. If you agree to this, I'd like to welcome you to my next phase of discussion. Be it in our personal life or in our professional life, the importance of time is immense. You cannot possibly believe in achieving any kind of success without realizing its value and working accordingly.
Managing time is not just a must for any leader but it also is the first step to making one's mind reach the peak of success. For this, we have to understand the benefits of using time wisely. Once we get this we start to execute according to the understanding we developed by knowing the tangible miracles of time management
Know your limits
How long does a normal man work? The study says that on average a man can work for seven hours. Working more than that might be a lack of concentration and hamper mental peace. So you have to know how long you can actually use the time. Time gone is gone for good. To make proper use of it first know your ability as to how long you can remain focused and use the time. Once you get this, get started!
Get smart
Of course, we need hardworking people. But nobody ever won a war by working hard and following mainstream strategies. Get smart. Make time for you and not against you. Find the hacks for making things easier and this would automatically save a whole lot of time.
Decide wisely
Once we have a hold of time we can relax and stay focused. This allows us to make decisions wisely. But the shortage of time never lets us focus. We tend to stress out ourselves and end up with irrational and impulsive decisions.
Keep getting better
If we work efficiently, we happen to manage time in improving our tactics and game plans. We can engage ourselves in different other jobs and do what we love. Also, needless to say, self-improvement is always rewarding.
Stress not
Truth be told, at the moment I'm super stressed because I got a deadline for this article to finish and the clock isn't my ally at the moment. This is what happens when you're not using time wisely. Eventually, everything starts falling apart and there is no way you can overcome it. It's a black hole.
Tricks to improve your time management skills
Track your time
Plan your schedule
Set deadlines
One job at a time
Take breaks
Time management books can be a real wonder to make things a lot easier. There are quite a number of books for time management. Some of these are curated as follows:
Eat That Frog!
21 Great Ways to Stop Procrastinating and Get More Done in Less Time by Brian Tracy
The title might come to you as a surprise. What has time to do anything with eating a frog? As writer Mark Twain said nothing could be worse than a person eating a frog in the morning. So, if you've already had the worst share of the day then the rest of the day is just getting better.
This book encourages you to save time by letting you know which task should be prioritized accordingly. It also solves issues of low productivity, poor discipline, and lethargic work progress.
168 Hours
You Have Made More Time Than You Think by Laura Vanderkam
The main problem with time management is that we focus more on the broader perspective. We count the days and not the hours. To be more productive and make things happen Laura Vanderkam urges us to steal time from ourselves. This book also provides us with a number of interviews of successful people and their stories of utilizing time.
Make Time
How to Focus on What Matters Everyday by Jake Zeratsky and John Knapp
This book addresses the four-step system which teaches you the tricks of having more free time and becoming productive with the time you spent at work. Jake and John suggest focusing on small changes and gradually making bigger and better changes.
The 4- Hour Workweek
Escape 9-5, Live Anywhere, and Join the New Rich by Timothy Ferriss
Startup founders list this book as their top favorite. People who are more of staying relaxed and hassle-free should read this book. Do less yet accomplish more. It will furnish your thoughts on how to work and use time wisely.
Deep Work
Rules for Focused Success in a Distracted World by Cal Newport
Cal Newport presents a set of four principles for changing the approach to work in the book. He addresses the reasons behind the struggles we face while using time. The book also provides diverse examples to support his points.
The Pomodoro Technique
The Life-Changing Time- Management System by Francesco Cirillo
Pomodoro Technique is one of the most noteworthy techniques which calls on working in intervals and having short breaks in between to refresh our minds and keep the working speed steady. This strategy proved to be very promising in increasing productivity. This book can undoubtedly be labeled as the grandad of all time management books.
You can read our comprehensive article on the Pomodoro Technique-How to increase focus and improve memory retention.
Time Management Ninja
21 Tips for More Time and Less Stress in Your Life by Craig Jarrow
This book provides you with game changer 21 tips on managing work time and personal time. Jarrow tried to explain things in a much simpler way considering the other books to date have been very complex to understand let alone follow their rules.
Pressed for Time
The Acceleration of Life in Digital Capitalism by Judy Wajcman
The blessings of the digital world are absolutely phenomenal. But this comes with a price. We tend to misuse the blessings and a lot of time gets wasted in the process. Wajcman advises focusing on the brighter side of the digital world for our own good.
Competing Against Time
How Time-Based Competition is Reshaping Global Markets by George Stalk
Time does not provide us with the luxury of freedom. It is a commitment to use it well and stay at the top. Author George discusses how time can be utilized as a main component of competitiveness to excel in the run of productivity and progression.
Getting Things Done
The Art of Stress-Free Productivity by David Allen
David Allen promises to make things easy peasy for you. If you're up for having a relaxed yet productive life give this book a read. To keep you calm and work in stressful situations and teach you the tricks of working in a less chaotic way is the motto of this book, truth be told.
80/20 Principle
The Secret of Achieving More with Less by Richard Koch
According to the Pareto principle, 80% of our output comes from 20% of the input. This book almost a decade old has the spells of solving the modern problems of these days. It enlightens you on the work you're to do to get that 20% right and get the best out of time.
The Checklist Manifesto
How to Get Things Right by Atul Gawande
The author disagrees with the idea of being a successful person only if you have immense knowledge. No is his answer. He encourages us to form a simple checklist keeping it subtle and work smarter.
The Power of Habit
Why We Do What Do in Life and Business by Charles Duhigg
This book explains how important it is to have proper habits. It not only makes us healthy but also plays a vital role in our achievements. Scientific research of habits is introduced in the book. The author makes a good show of successful companies and organizations, he shows how habits shape us in what we do and how we can free up more time by changing them.
15 Secrets Successful People Know About Time Management
The Productivity Habits of 7 Billionaires, 13 Olympic Athletes, 29 Straight Students, and 239 Entrepreneurs by Kevin Kruse
The title of the book speaks for itself. It unfolds the struggles and strategies of different successful people from different sectors. Besides this, it also has lessons on managing time and leaving the workplace earlier than usual without any guilt but rather a sigh of relief that you're doing enough and what's needed to be done.
Conclusion
If you've read this far, you're welcome now that I've shown you the lightened path on the other side of the tunnel. To give you a heads up and the blazing spark just remember the old saying, Time is Money. If you are interested in utilizing time more efficiently, you might benefit by using a time tracker.