How You'll Win with a Diverse Team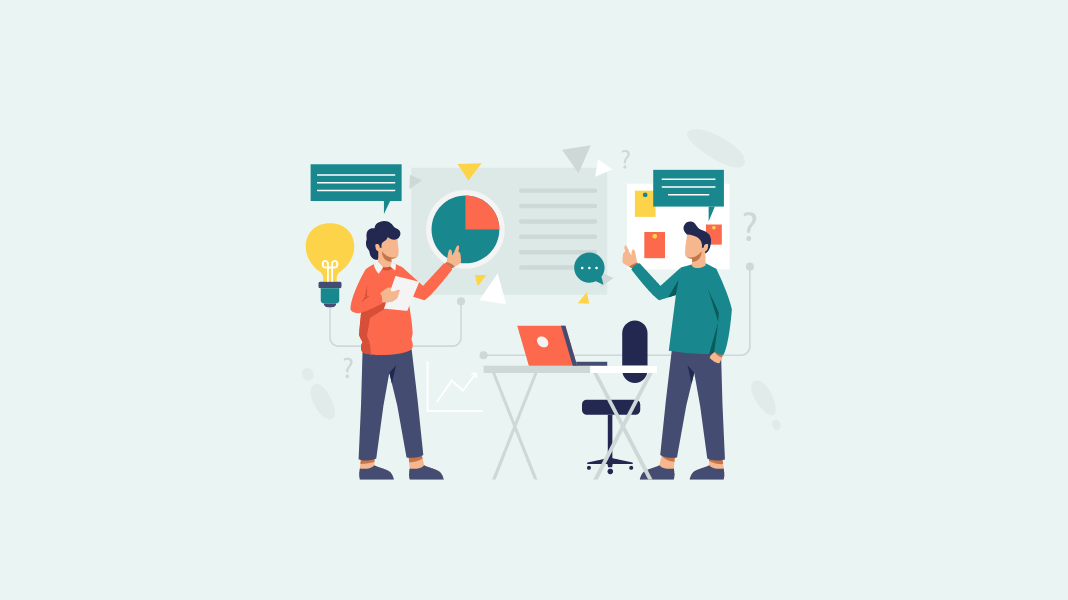 It's really mesmerizing how top companies include diversity in their policy to pursue employee satisfaction, less turnover, and higher profit margins.
We'll cover the examples below. A diverse team can bring more exclusive and practical ideas for project solving and business growth.
So, in this article, we're going to reveal why diversity is essential and how it affects teamwork. You'll find why it's not just a "nice-to-have" but a "must-have" in today's world.
What is team diversity?
When a team has a composition of multidimensional people of differing ages, genders, cultures, perspectives, visions, religions, etc., it forms team diversity. A diverse workforce combines their ideas, expertise, and experience to achieve a common goal.
Team diversity opens up the scope of innovation and creativity. Companies have started to take it seriously, but not for long in the 2010s. From 2018 to 2020, companies that include more than 30% of board seats by women, have gained higher profits.
Examples of leading diverse teams
Many companies are embracing diversity and inclusion to break the barrier to talent hunt, equip the team in the best possible way, and get the essence of a strong culture, more significant insights, and better performance.
Among them, Johnson & Johnson has set a benchmark for diversity, equity, and inclusion. This company has examples of different perspectives at work. Its DEI (Diversity, Equity, and Inclusion) mission and vision is to glorify the uniqueness of each of the employees and get the best outcome.
The great tech giant Apple has also taken up diversity and inclusion, showing an increase in U.S. race, ethnicity, and women's participation over the years. Mastercard, Walmart, L'Oréal, etc., are also examples of diverse companies.
The importance of a diverse team
"A diverse mix of voices leads to better discussions, decisions, and outcomes for everyone." - Sundar Pichai, the CEO of Google. Google has started the journey to receive diversity with open arms and has shown an increase in leadership by up to 30%.
Diversity brings out innovation and new ideas
If you pay attention, you can see thousands of examples of diversity where different groups with diverse members integrate and provide unique solutions. As in, a man's perspective is different from a woman's, the aged man is full of experience, while the younger has a new vision.
When they interact, they have different angles to observe things. This can lead to creative insights and innovative solutions. You may look into the study of the Harvard Business Review, which states that cognitively diverse teams can solve problems faster than similar ones.
Increase acceptance and satisfaction
In this 21st century, you can see a massive surge of interconnectivity worldwide. People are getting closer to exploring other cultures and learning to adapt to new norms. But still, you can see discrimination among the employees, such as men getting more attention than women, the whites leading the blacks in the West, etc.
It results in a toxic work environment, dissatisfaction, poor productivity, etc.
This negativity can be minimized if the company promotes diverse team composition conscientiously and pursues an environment where the majority welcomes minorities with an open arm.
Improve team performance and overall productivity
You may observe groups with diverse members often produce the best decisions. The diverse team combines all the different expertise, experience, and methods to solve the problems. It also helps to mitigate challenges faster. This whole process causes a flow of information and knowledge sharing. Also, it helps to create healthy competition among the employees. You can see overall individual and team productivity growth in your organization.
Increase brand value and awareness
If you want to understand the international client base and get up to date with the cultures, the best way is to board more and more diverse groups of people. Say you have a team including Asians and Africans. You know these two regions have vast distinctions and different consumer bases. You can easily find out which marketing strategy can be profitable in which region. Also, they can help you communicate with their communities and bond a business relationship.
Enrich your team with more talented people
If you ask what is a recognized benefit of team diversity for a company? It is hiring talented fellows beyond your region. Diversity allows you to deploy more intelligent personnel locally or globally. It is better to broaden your arena and scope to endeavor the right skill sets. Once you've opened up to diversity, you can occupy diverse characteristics from different backgrounds to improve your team's quality.
Higher chances of personal and professional growth
Working with a diverse group of people brings new ideas and experiences to the table. It helps you to innovate new thoughts and expand your skills. Working with similar people can be easy, but it can hamper individual and team efficiency. On the other hand, a diverse team is productive according to the value of the diversity problem-solving approach. It also fosters decision-making, adaptability, and collaboration.
How to create a diverse team
Already, remote work, hybrid teams, or work from home is in the trend. Organizations that go beyond their origin are more or less implementing diversity and inclusion in their workplace.
To form a more effective diverse team, we've suggested some tips below.
Include some policies for promoting diversity and inclusivity
If the company authority pays value to a diverse team, the best way is to implement some policies and regulations regarding diversity. It may be about the 'equality law' or some mandatory etiquette to maintain. It will help you to solve the challenges, improve the diverse work culture, and make the employees obliged.
Make the hiring process sophisticated
It's imperative to attract diverse candidates through your recruitment. You have to represent your circular in an exclusive way to reach a diverse group. Apply gender, race, affinity neutral language Don't use any provoking language in your job description. You can implement blind hiring where the recruitees' information can be hidden. Also, you can keep your interview panels diverse.
Provide some mentorship program
It will be best if you run some mentorship or leadership training to excel in talents and leadership. Encourage the employees to share their perspectives, build internal communication, and break stereotypes, misconceptions, and prejudice. It will help you to combine diverse groups at the same pace.
Promote employee flexibility
Employee flexibility is one of the foremost things for achieving a healthy, diverse work culture. Flexibility allows you to work with satisfaction how you intend to work. Employees can work more independently, which encourages inclusivity. At a time, it's vital to oversee how the employees do their jobs, check performance, and measure productivity. For that, you can use a time and productivity tracking app.
Set some diversity goals
If you're nurturing diversity, it's good to conform to goals and work to achieve them. The goal can be to incorporate the participation of minority or diverse groups in leadership, expand marketing and products to the underrepresented group, maintain equity in the workplace, and maximize the participation of the diverse group. You can get inspired by Ferrara and how it has set goals to promote diversity.
Eliminate the bias
Bias is something that can be a spontaneous and subconscious action. From hiring to working with a team, bias can discourage diversity and inclusion. To control biasing, you can run blind resume selection where the name, gender, etc., are hidden. Also, make some policies to remove biasing from the internal work culture. You have to focus on building a culture of equality where everyone feels that they belong, are valued, and respected
Run an audit and feedback system
All of the above measures will only be effective if you establish a feedback system. For that, you can establish open communication where employees can voice their perspectives and suggestions. Also, you can look over the progress, performance, and KPI.
The challenges to building a diverse team
Throughout the blog, we've brought up the advantages of diverse team composition and how to lead diverse teams. But it seems incomplete if we aren't aware of the challenges you may face in managing a diverse workforce.
Communication problems
Cultural barriers
Misunderstanding and conflict
Location and time zone differences
Resistance to embrace new norms
Discriminatory inclusion
Slower to make the right decision at the right time
Different working style
Are you ready to manage a diverse team?
Diversity is essential for both the organization and its employees. If you can deal with the challenges, you can avail yourself of the positive consequences. Embracing diversity is not just an ethical demand, it is an essential element to interconnect with the rapidly changing world.
Engaging different backgrounds in the workplace has a long-term effect on sustainability, employee retention, creativity, and overall a productive pathway to achieve the desired success.
Let's make our differences our power, shall we?