How to Make Remote Working Secure?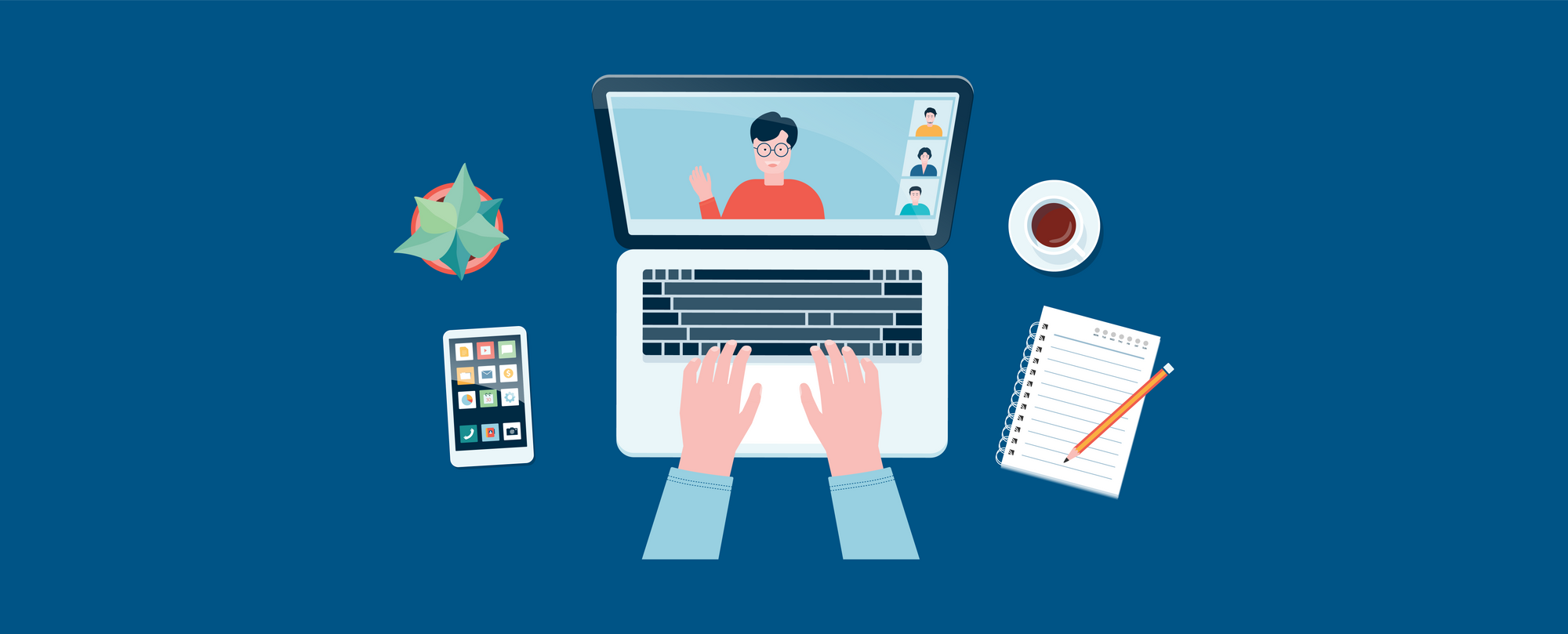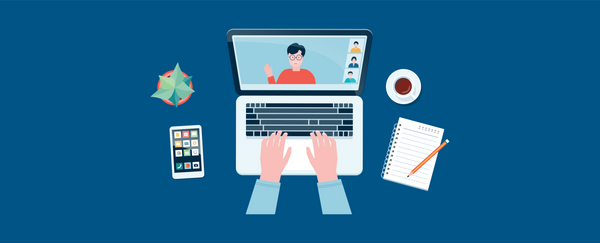 Let's face it. Remote work makes our lives easier. Since the pandemic, more and more businesses are opening up to remote and hybrid work environments. This allows employees to work remotely from the comforts of their homes or other out-of-office settings.
This convenience had led to business owners considering letting their employees work from out of the office on certain days or permanently. In fact, about 74% of professionals expect remote work to become standard.
And with the right technology and centralized business systems, switching to remote work has never been easier.
However, it is crucial to find ways to keep your business, remote employees, and company information safe. But how? What can you do to keep your employees and their systems and devices safe? Here are a few ideas;
Remote Team Management and Security
Since the COVID-19 pandemic, businesses have had to switch to remote working. This means managers had to find new ways to maintain productivity and accountability with their remote workers.
Allowing for remote working means getting comfortable with employees working from different locations and outside the office. And business owners and managers had to discover ways to manage these teams while keeping the company's data and privacy secure.
This is where internet and cloud security comes in. We're talking about installing anti-virus software, protecting WiFi connections and management systems, using business VPNs, email encryption, and so on.
These virtual or cloud-based systems carry important and crucial information about the company, its employees, and customers. And so, it is necessary to have measures in place to protect sensitive data from cyber-attacks and loss.
Different Types of Business Security to Keep in Mind
According to the Cybersecurity in the Remote Work Era report by Ponemon Institute, about 71% of organizations were worried that remote working and workers would be the cause of potential data breaches. And about 42% of organizations reported not knowing how to defend against cyber-attacks aimed towards their remote workers.
So, your business needs to take the initiative to teach employees and users about different kinds of security breaches and how to protect against them. Two main types of security breaches include:
Data Security
Data security refers to keeping company, customer, and employee data and sensitive information safe by using protective measures to avoid unauthorized access to databases, folders, websites, computers, etc. This is crucial because, in the wrong hands, this information can be abused, corrupted, misused, and can harm your company, customers, and employees.
When customers do business with your company, they expect you to keep their information and privacy safe. The same goes for employees — it is imperative to protect employee data through management systems, devices, and software.
Communication Security
Communication security refers to securing communication channels and devices. Whether your business uses a traditional phone system or a cloud phone system, you need to prepare for physical and cyber-attacks. Additionally, you need to focus on keeping various communication channels such as chat and email and devices such as laptops and computers safe. The key to maintaining business communication safe is to use a reliable provider and educate your employees on cybersecurity.
Workplace Security
This refers to keeping the workplace safe with security cameras, video surveillance systems, fire and security alarms, access control systems, and remote monitoring. Even as your employees work remotely, you want to talk to them about having some level of protection whenever they work. This would revolve around keeping their devices safe, their homes secure (if applicable), and so on.
Get the Right Technology
To keep your business safe from cyber-attacks and loss of information, investing in the right technology and tools is crucial. Whether switching over to a new inbox or upgrading your business communication system, you need to find the right tools to keep information safe and employees productive.
Note that some of these suggestions may seem extreme or like an unnecessary expenditure. But, the cost of recovering from a cyber-attack is a much greater risk — which was estimated to be $1.7 million in 2020 ( Radware).
It's worth it to be cautious and take the needed precautions where you deem necessary.
So, what are some security elements to consider when it comes to business technology?
1. Use Secure and Cloud-Based Management Systems
Ensure all cloud-based management systems (such as task management and HR management systems) have data encryption. Data encryption protects private and sensitive data within communication and storage systems by changing your data to appear random. With such encryption, even if an unauthorized person hacks your system, they will not be able to read or use your data.
2. Use a Private Network
A business VPN connects business users and teams with the company's internal secure network. While on this network, you can access devices, connect to business resources, send and receive data, and so on. Having a business VPN ensures that remote workers work through a secured network that encrypts and protects data.
3. Utilize Cloud Communication Solutions
Cloud communication tools include virtual phone systems, web-based chat tools, voice broadcasts, and so on. These tools work over the internet, connecting users and teams from different locations. With a cloud phone system, you can make calls through any device (not just phones) via a secure internet connection from any location.
4. Use Updated Laptops and Computers
Whether you provide employees with their equipment or they purchase it independently, ensure the newest models and updated equipment is used. Upgrading tech can help systems run faster and reduce the number of glitches and bugs. This means less downtime, less problem-solving, and more productivity.
5. Install Anti-Malware Software
Lastly, purchase anti-malware for your device or antivirus software for android to keep web surfing and device storage safe. This type of software scans for malicious and potentially dangerous software or websites when using your devices. If your business already has anti-virus software, see how you can extend it to cover your employees' devices.
Adopt a New Employee Technology Policy
The next step is to educate employees about technology best practices and how to keep their devices and accounts safe.
With remote working, you may allow your employees to use their own devices or provide them with devices at home. Either way, you should set rules on how these devices should be used and what precautions to take.
Unfortunately, it is a common occurrence for human error to lead to a data breach within companies. And with hackers becoming more creative and "sneaky," it is up to your business to adopt the right policies to protect your data.
A bring your own device (BYOD) policy is an IT policy that regulates how employees use their own devices for work-related tasks. And mobile device management (MDM) focuses on mobile device security threats and best practices. It is a good practice to draft an employee BYOD technology and MDM policy that protects devices, data, and privacy. If necessary, have your employees watch a webinar or complete a quick course to better understand how these policies work.
Some aspects to highlight within the new technology policy include:
1. Keep Track of All Devices Used
It is important to know what devices and equipment are being used and by whom. For example, are employees using their home computers and smartphones? Are they only using their laptops? Having an inventory of devices and their users can help you keep track of incidents and help with safety monitoring.
2. Use Different Devices for Work and Personal Use
While working remotely, users may tend to use one device for work and personal reasons. And this can lead to company information getting leaked or corrupted. Let them know why they should use separate devices and the importance of keeping company data on work devices exclusively.
3. Report Spam or Phishing Incidents Immediately
Train employees to report suspicious incidents instead of deleting a spammy emails. Have a process in place where employees know who to contact and how to register an incident. Follow phishing statistics to be in the know about how you can secure your email messages. Doing so will help your IT team with record-keeping and future monitoring.
4. Work on Secure Networks
Remote work means employees can work from any location — home, coffee shops, libraries, co-working spaces, and so on. This is when they connect to whatever WiFi is easily (and freely) available. Discourage employees from switching networks. Whether your employees are working from home or their favorite coffee shop, have them use the business VPN to stay safe.
5. Prevent Video Attacks
Though Zoom is offering the team features including team chat, call queues, and IVR but the rise of " Zoom-bombing" where hackers hacked Zoom meetings to spread malicious content—has led to a need for video call security. Check your video conferencing software's security settings that make meetings secured and locked to prevent such attacks. You should also use unique IDs and passwords for these calls and create invite-only meetings so that others do not have access.
6. Create Strong Passwords
Offer password creation parameters, such as including lowercase and uppercase letters, a number, and a special character. You should also set up reminders to update passwords every six months. Another best practice is to use an encrypted password manager for your business and teams. This way, employees can keep passwords secure in a vault, making them easier to retrieve.
7. Use Two-Factor Verification
While slightly more inconvenient, a two-factor verification process is double the protection and should be encouraged. You can also set reminders to update these passwords or verification processes every six months.
8. Change Home Router Passwords
Many don't think of changing their WiFi and router password after it is installed. This can leave their network vulnerable to attacks. Encourage employees to change their passwords and provide easy-to-follow steps.
9. Run Software Updates Regularly
These updates include new features, add additional security, fix bugs, and remove outdated features. Teach employees the importance of software updates, whether it is on company equipment or their own devices.
10. Having Strong Backup and Recovery Systems
The best way to recover from a cyber-attack is to have a strong backup and recovery process in place. Work with your IT team to set up backup processes and keep employees informed about how their data is backed up and where they can find it.
Keep Your Equipment Safe and Secure
Besides keeping your equipment and data safe from virtual attacks, you also need to prepare for possible physical attacks. With remote working, most devices used for businesses are now outside of office limits, making them more susceptible to theft, damage, and destruction.
As such, help your employees understand the need to keep their devices safe and close by. All it takes is a few seconds for a hacker to get in and do their business. To combat this, encourage your employees to keep devices close to them, in safe spaces, lock them every time they walk away, and not leave bags unattended.
Conclusion
When it comes to keeping remote work secure, the more proactive your business is, the more secure you will be. This includes updating your technology policy and educating employees while providing them with the right tools.
It is easy to be intimidated by these solutions. However, speak with your in-house IT managers, contact your internet provider, and connect with your customer success managers for software and management systems you use to learn about the various ways you can protect your business. Start today; better late than never!