What Does Remote Work Mean-2023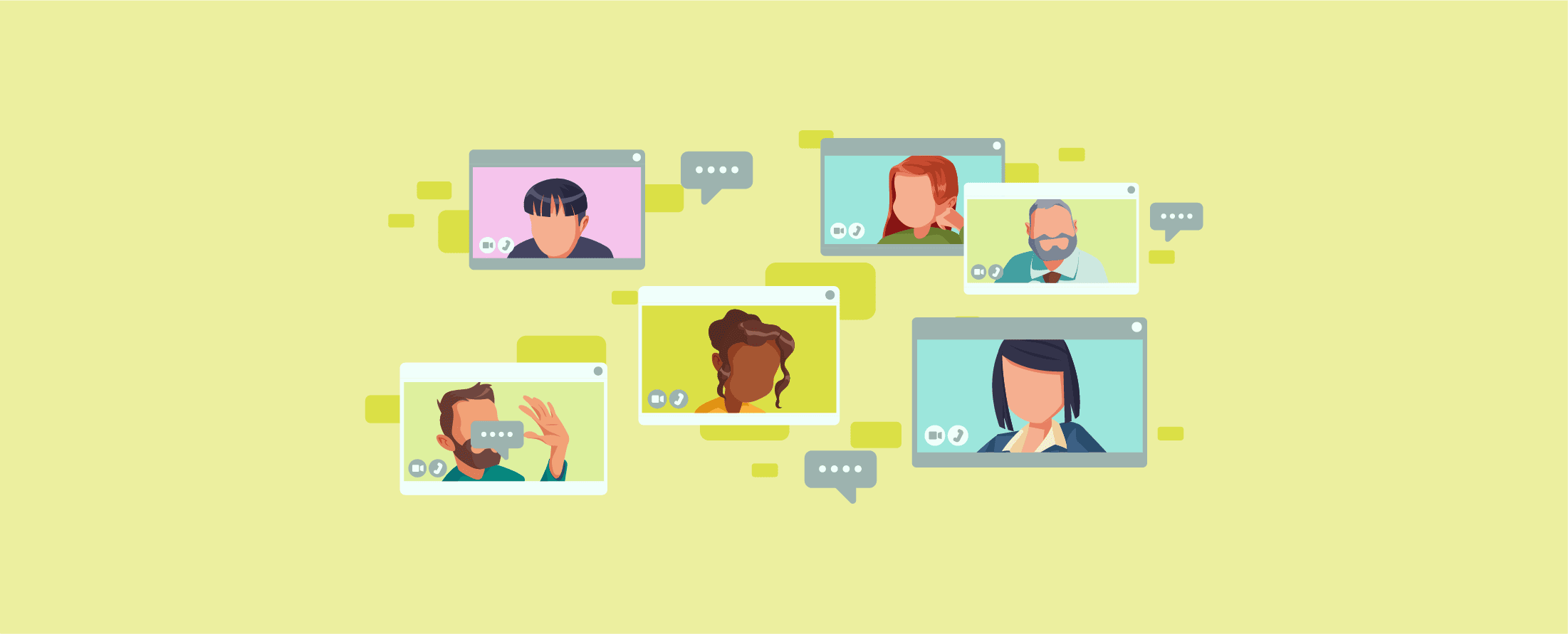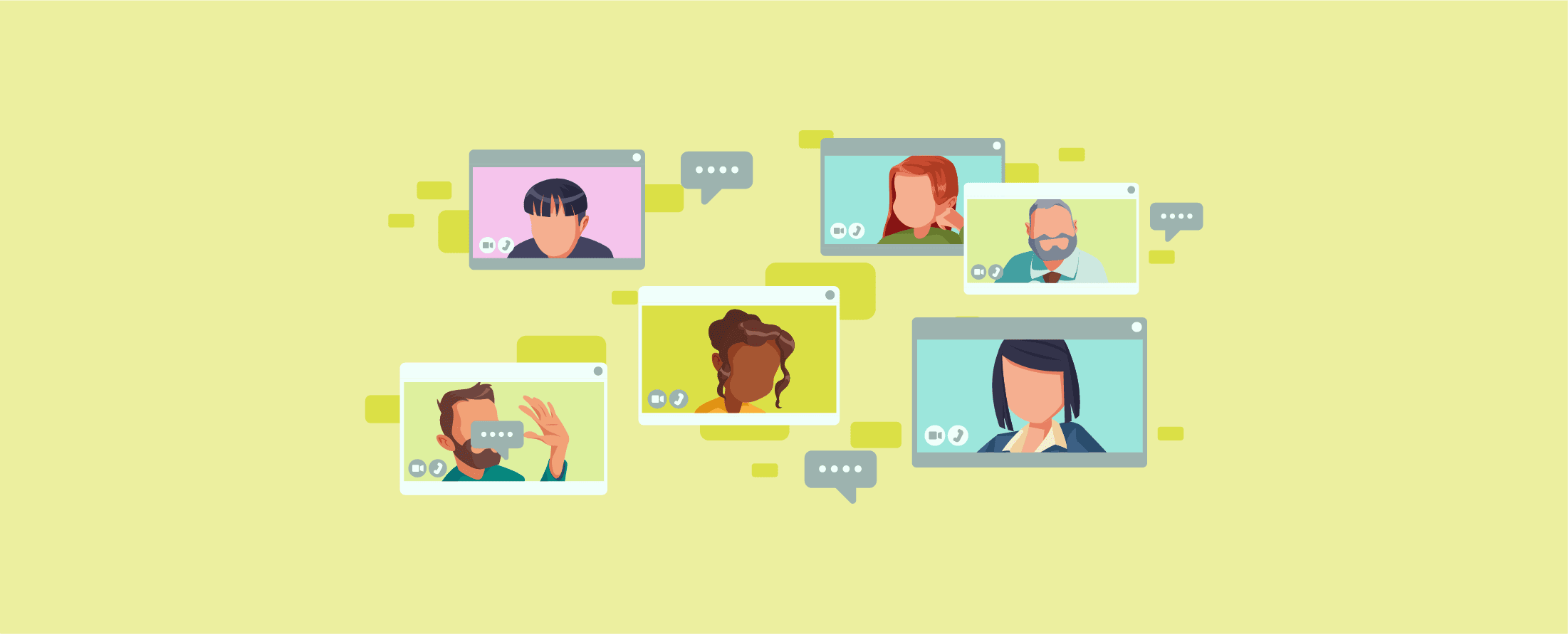 In the face of the covid-19 crisis, Every company has worried about their employees' safety, empowering customers to maintain their business operations and other things.
Remote work isn't new, but people are talking about it during this pandemic, and it has become more popular. Now we should take care of our mental health and well-being after monitoring all these matters that resulted in tons of remote work and telecommuting tools cropping up.
What does it mean to work remotely?
Nowadays, a trendy topic in the working sector is remote work. Remote work is a form of work arrangement that doesn't require you to go to a physical office location. You can work from your home, from a park, a cafe, a bar, or anywhere you like to work from. You have the freedom to choose your workplace.
When you are working online, the only need for remote work is a laptop and an internet connection (It must be a good one). Remote work is also called telecommuting, future of work, telework, working from home, and mobile work.
What is an example of remote work?
While the pandemic forced most of us to work remotely, not all remote work is sustainable. Therefore, most work has gone back to the office. But many jobs still can are done remotely, at least in a partial/hybrid model. Common examples of remote work are: software development, UI/UX design, executive assistance, writing, Graphics design, etc.
Remote work vs WFH vs hybrid work model
While all three flexible working arrangements are close to each other, they are not the same. While we have already talked about remote work, let's talk about the other two.
What does remote work from home mean?
To be honest, working from home (usually shortened to WFH) is a form of remote work. While remote work can be performed from anywhere, WFH specifically requires you to work from home.
Depending on your company, you may be asked to remain within the city, in order to attend some in-person meetings. There may also be some community events with the WFH workers.
What does hybrid work mean?
Hybrid remote work means working both remotely and in the office. Somedays you will be working from home, other days from the office. While few companies mandate when you will be working from home, many offer you to choose when you would like to work remotely. Most businesses nowadays are adopting a hybrid work model, since it offers the best of both worlds.
To sum up, WFH is a specific kinda of remote work. Whereas, hybrid work combines office work with remote work in a hybrid arrangement.
How is Full Remote Work different than Work From Home or Flexible Hours?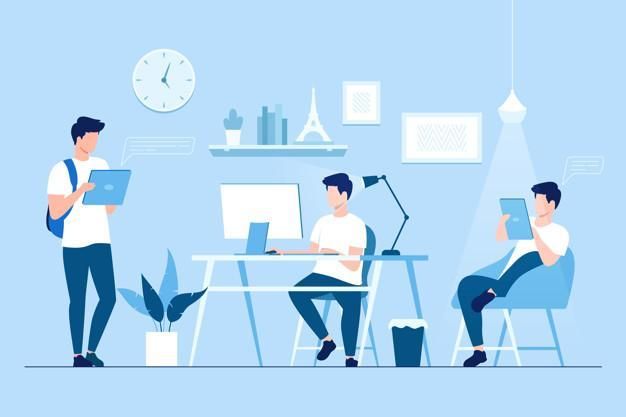 These three remote terms may sound similar, but there are significant differences among these remote options.
Let's clarify the difference between remote work, work from home, and flexible work.
Remote Work
You can work from anywhere globally without any restrictions on timezone, country, or even state.
You don't have to come into the office for meetings or team activities.
Your colleagues might also be located anywhere they want.
Work From Home
Work from home is a concept where employees can do their work from their home. It balances your work life and personal life nicely.
However, working from home is something that doesn't have to be just for full-time remote workers. It can also be for those who want to do their work from the office and home. Working from home could be a great option during this coronavirus (COVID-19) pandemic.
Flexible Work
Flexible work gives employees the choice of what time they want to start their work, where they want to work, and when to stop working.
Flexible work means you can make your flexible schedules according to your time management. This category is choosable for those who work from different time zones. But we can't say it remote work completely because you can also work from your office for various time shifts.
So remote work will give you the freedom to decide where you work from. And other side-flexible work will provide you to choose "When'' you work.
Are Remote Workers More Productive?
There is a false impression about remote workers that they are less productive. But many experiences that when someone works from home or anywhere, they want from they often get more work done and become more productive.
Productivity is simply how well organized you are at completing tasks. Productivity increases when it's a matter of environment; some employees found their home environment pleasant, others have their working zone where they are comfortable.
Employees also love remote work because they can spend more quality time with their families. They can cook, they can enjoy their own company. Inner happiness matters the most. When you're happy, you will be more productive.
How to Work Remotely While Traveling? Is it that easy?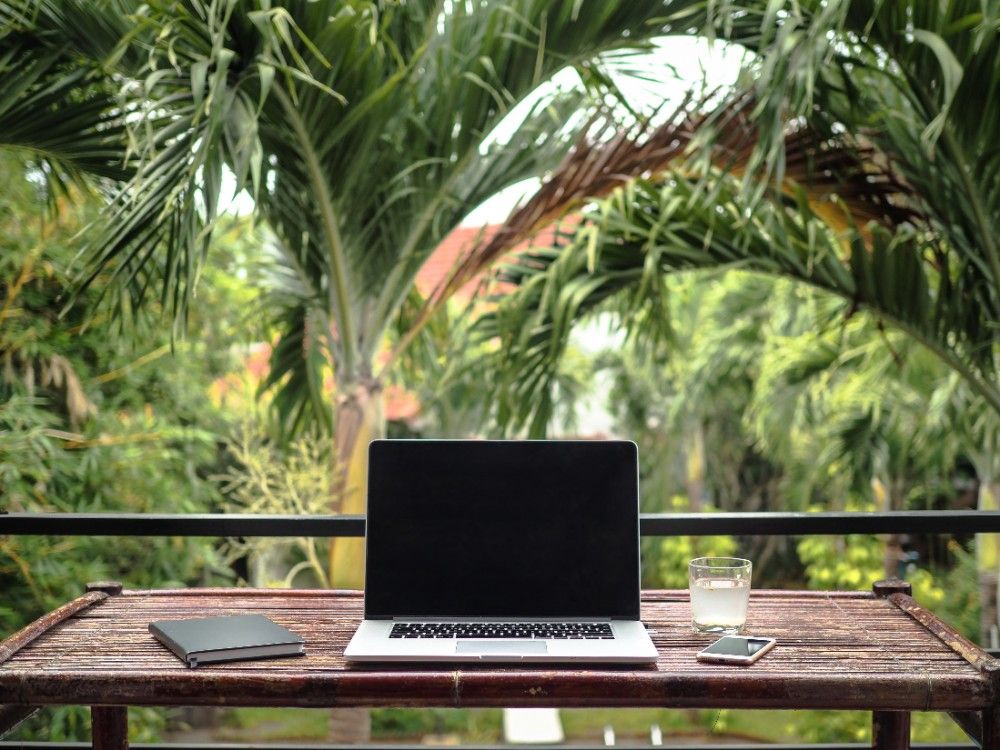 A very common topic comes to our mind when we talk about remote work that is working remotely while traveling.
Fine, Want to travel while working?
If yes, then here are a few things for you that might help you do both together nicely.
Try to reduce your travel costs. It would not be worth it if you spend lots of money on remote work trips. For saving money, you should keep in mind some things. These are-
As you are working remotely, stay in one location rather than traveling around a lot. It will save you money as well as good for your work.
Travel out of season for better deals. You can go any time of year. But not just in the period of the high demand for vacation.
Do you have a laptop and a good internet connection?
Then you're ready to go.
Is It Practical to Work As a Full-time Remote Worker?
This question is quite common nowadays when people think about remote work. People often think about it.
If you are an introverted person, you try to avoid daily commuting and other official tasks; then honestly, this is a great way. However, I want to clarify that remote work adds the extra facility to a worker's life. But it's not suitable for every profession and not for every person.
If you think you are ready to join as a full-time remote worker, you should still take a good look at the pros and cons of working remotely.
Here are some pros and cons of remote work.
I think it will help you to choose whether you're ready or not to work remotely.
Pros:
1. World Wide Job Opportunity
You have job opportunities around the world. Instead of having a job that you're looking for in your home city, you can also find it all around the world. So it's an excellent chance for you, and you can do it online.
It's opened up the prospects for you as an employee and also as an employer. You can retain top talent if you open up your pool of just this one city to around the whole world for the specific projects and tasks you're looking for. So it opens things up on both spectrums of finding the right match for you and for your job or the company you want to work for.
2. No Daily Commute
You can't find a single person who enjoys their daily trek into an office. If it's about a 15-minute walk to the office, but for many people, it takes hours and hours lost every day to get to work and back.
And the worst thing is many companies don't include commute hours in hours worked. That means it's cut out from your time.
In that case, if you're working remotely, you can save hours per day that would otherwise be spent on the road to the office. Now that extra time could be much better spent on family, friends, hobbies, etc. If you're interested in exploring a new hobby, such as calligraphy, you may want to check out this beginner's guide.
3. Reduced Costs
Working from a remote location or your home means you're saving various costs like transportation costs, eating costs, professional work attire, and many more.
Global Workplace Analytics says that people who work from home even half time can save between $2,000-$6,500 per year. Now that extra money you can spend on yourself, your family or can make any fund.
4. Flexibility and Freedom
The biggest benefit of working remotely is freedom. You choose when you want to work, where would be the place to do it. You will get the flexibility to spend extra time in a place you love and be able to spend more time with people you love.
Working remotely allows you to plan your day-to-day activities. It gives the freedom from the commute, freedom to choose what you want to do.
When employees get enough freedom to do their work, it builds trust and gives more job satisfaction.
5. Health and Happiness
All we know is that happy people tend to be healthier people, and healthier people tend to be more physically active and they become more productive. As remote work gives you a flexible work schedule means you can find time for your betterment. You can cook healthy meals, do yoga, go for a walk, or anything that makes you happy. Happiness varies sometimes. Some people enjoy their own company, and the rest people find joy from others.
In this current situation of this pandemic (covid-19), commuting every day and present in an office isn't good for health. Only remote workers have the excellent opportunity that they don't have to come into contact with other people, which is a great advantage in this situation.
Happy employees are more creative and motivated, which means. As a result, they give better quality work.
So, there are plenty of benefits to choosing a remote job. But remote work also has some disadvantages. Here are a few of them...
Cons:
1. Out of sight, Out of Mind
A major thing all employees face is that they are not valued as much when they are not at work, and their work product is not valued as much. This happens a lot if face time. We say like once when you need to see someone in person is very important in your work culture.
Also, if you don't regularly interact in person, it's tough for leaders to identify which values matter.
Suppose you are trying to civilize a company culture, and they prioritize enjoyment and collaboration. These values get much easier when you can meet face to face for celebration and other office team-working activities.
An employee becomes productive if they are trusted, and they are valued. So if you want to work remotely, you are giving good work, then it's wonderful to work remotely, but many companies have this out-of-sight-out-of-mind culture. They didn't want to give you that much value for not connecting in person. That makes you want to move on to a team that values you even though you work remotely.
So from both angles, this can be kind of a pain point. It's essential to know this so that before starting work remotely, you can work around it.
2. More Distractions
For me, one of the biggest disadvantages is distractions, no doubt. When you're working from home or any place, distraction is common.
Undoubtedly we all have to face some office distractions, but it's increased more when working remotely. Suppose you're working from your home, you'll have to face some interruption. Sometimes children, pets, Netflix craze, or other homely activities.
The office environment is quite different from other places. Wherever you are working, you don't find office vibes there. And also everyone doesn't have a quite suitable workplace, so they get distracted continuously. These distractions might hamper your work which could slow down your productivity.
3. Negative impact on Mental Health
This coronavirus pandemic already makes people's mental health worse also. If you're working from somewhere alone, you're not able to socialize with people. It may affect you badly.
In your office, you would be spending a lot of time with people around you. However, working remotely decreases face-to-face communication with your colleagues. This may make you feel lonely.
Common Myths of Remote Work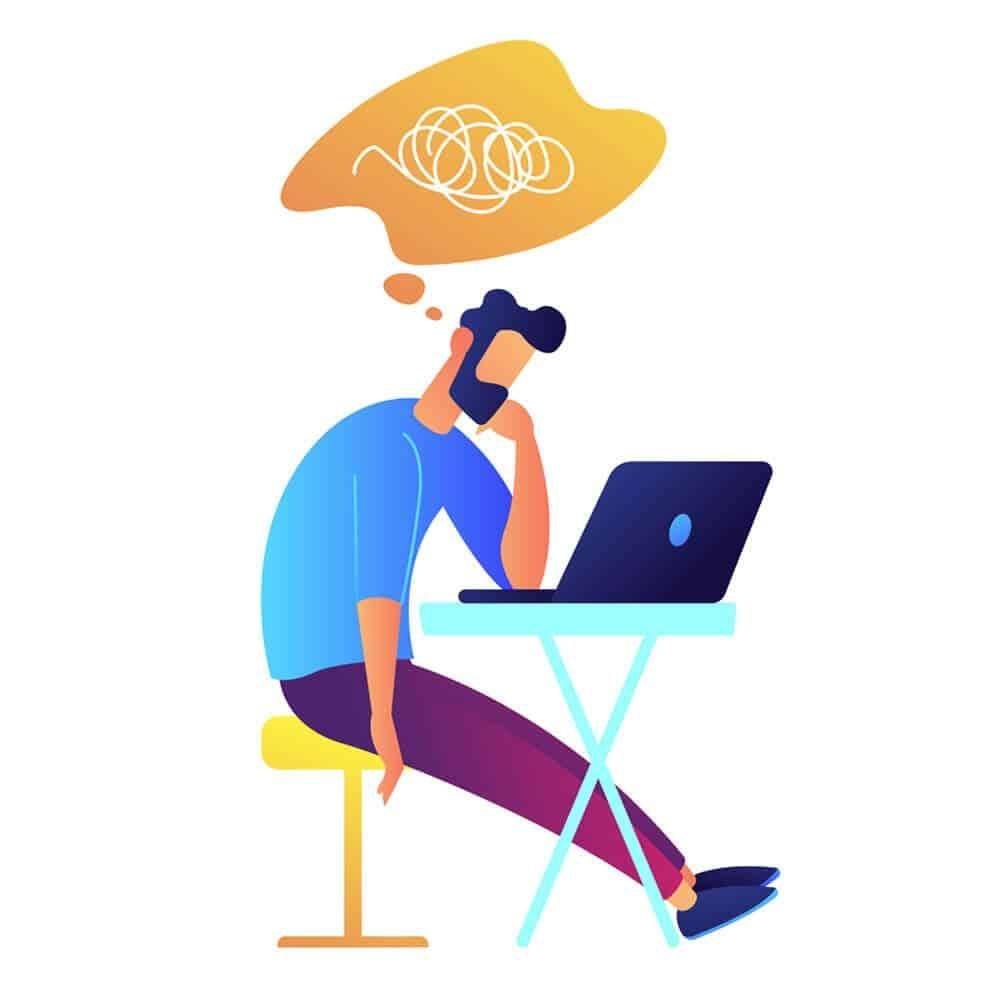 Working remotely seems like the greatest opportunity you will have ever got in your work life, right? Yes, that's true, no doubt.
Remote work is a growing trend nowadays. So trendy things would have some misconceptions too. These misconceptions you may be hard before will be discussing now.
Remote Workers aren't Productive
Remote workers are free. So it's easy to think they don't do work or maybe they work all day long. As they don't have any strict schedule, so they are not productive.
Well, How do you calculate productivity from employees? From their outputs, Right?
So if an employee can give you better output by working remotely. Why can't we appreciate this? Why can't we say remote workers are productive? Studies have shown that appreciation increases productivity.
A lot of managers think that teamwork shows more productivity. So they have to work together in the same place. But the opposition can be true too. I think if you give people the choice of where they work from they can be more done.
Remote Workers are Lonely and Isolated
One of the biggest myths about remote workers is that they are alone. Remote workers do their work without interactions with their colleagues in person, and they don't interact with anyone, so they are lonely, and isolated.
Many of us think interruption can not happen correctly if we don't do it face to face. This is the main false premise in the myths.
Yes, that's true that remote workers don't interact face to face daily with their coworkers. That doesn't mean they aren't interacting. The truth is remote interactions are better than office interactions because these interactions are more relevant to work.
Think about an office conversion if you ever face any, where most of the coworkers talk about their family, personal life more than their work. On the other side, remote workers are more intentional.
Also, most of the remote workers do their work from their homes. They have their family, friends, neighbors with whom they are interacting with. So we can't say they are lonely and isolated.
How to get a Remote Jobs
Okay, we are already talking a lot about remote work, its benefits, disadvantages, and many more regarding this topic.
Now we will be talking about how we get these jobs easily. This internet has made job searching easier.
Firstly,
Decide what position suits you
You need to choose what position you're looking forward to building up your career. Do you want to be a copywriter? Think about what sector gives you more interest. When your decision is clear, you can effortlessly search about this particular sector and maybe do it online remotely.
Here are some positions maybe you'll like:
Vp marketing
SEO Specialist
Content writer
Copywriter
Software development
Customer service
sales
Many more positions are popping up around you. Just do what you want to, be it SEO Specialist or any other job.
Dedicated Remote Job Boards
Let's get into some freelance websites that will give you remote job opportunities.
Upwork
Working Nomads
Remotive
Flexjobs
We Work Remotely
Freelancer. com
Tech-related Remote Work Opportunities
Dice
AngelList
Gun. io
GitHub Jobs
Authentic Jobs
Before starting your remote work journey, have a look at tips and tools for working remotely. That will help you to get more work done remotely and stay productive.
Conclusion
The number of full-time remote workers is growing gradually for its benefits and the freedom it gives.
Remote work has some remarkable benefits for both employees and employers. So if you think that remote work might be a good choice for you, then you can take advantage of these benefits.