Working Remotely Tips and Tools in 2023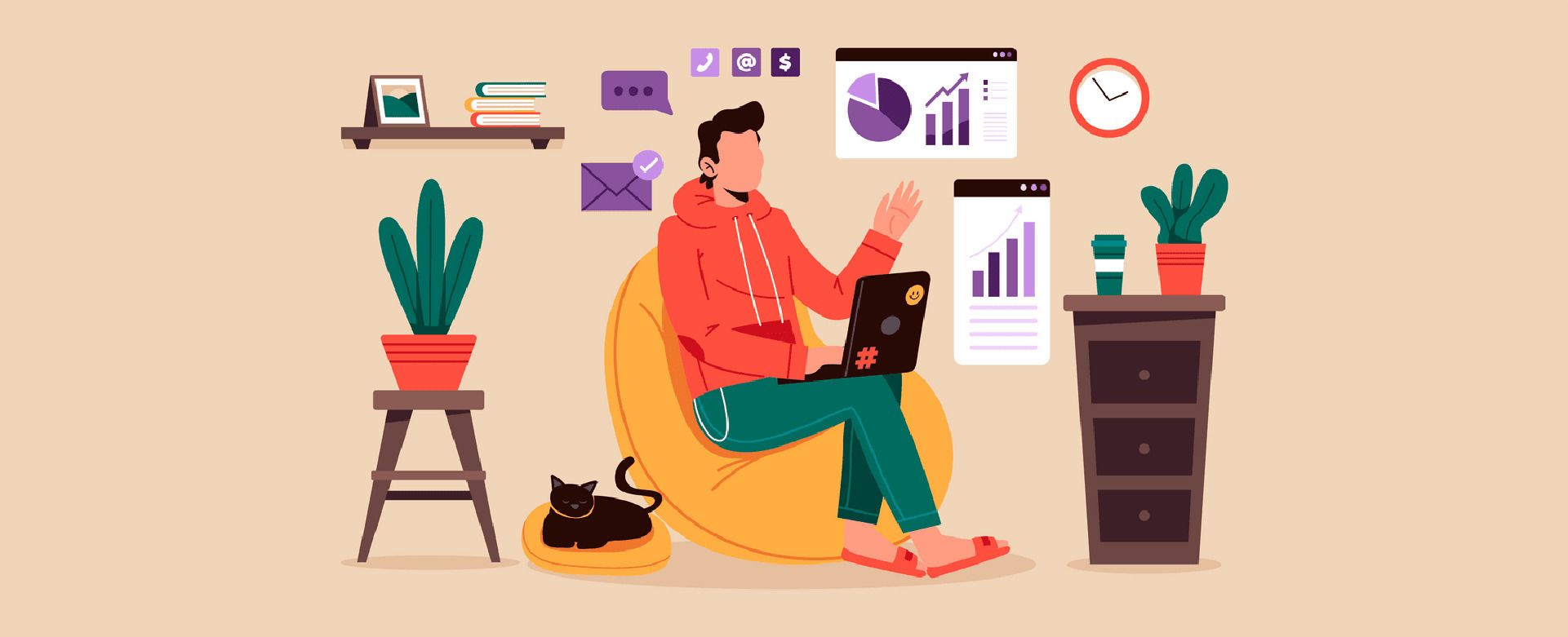 Remote work is a working style that allows professionals to do their jobs outside of a corporate office environment. When you are working remotely, you can do your job from anywhere globally and go anywhere in the world where you want to go.
As a remote employee, there is no limitation for you. But when you are doing a remote job, you must focus on your working schedule and focus on the deadline of the projects and tasks given by your office. Remote professionals can design their day how they want to spend their time and also experience their personal life full of joys.
Why are people choosing to work remotely?
There are many benefits of working remotely for both employees and employers. Zapier has conducted an online survey to discover why people want to work remotely.
According to the new study from Zapier, these are the top 10 reasons for people want to work remotely-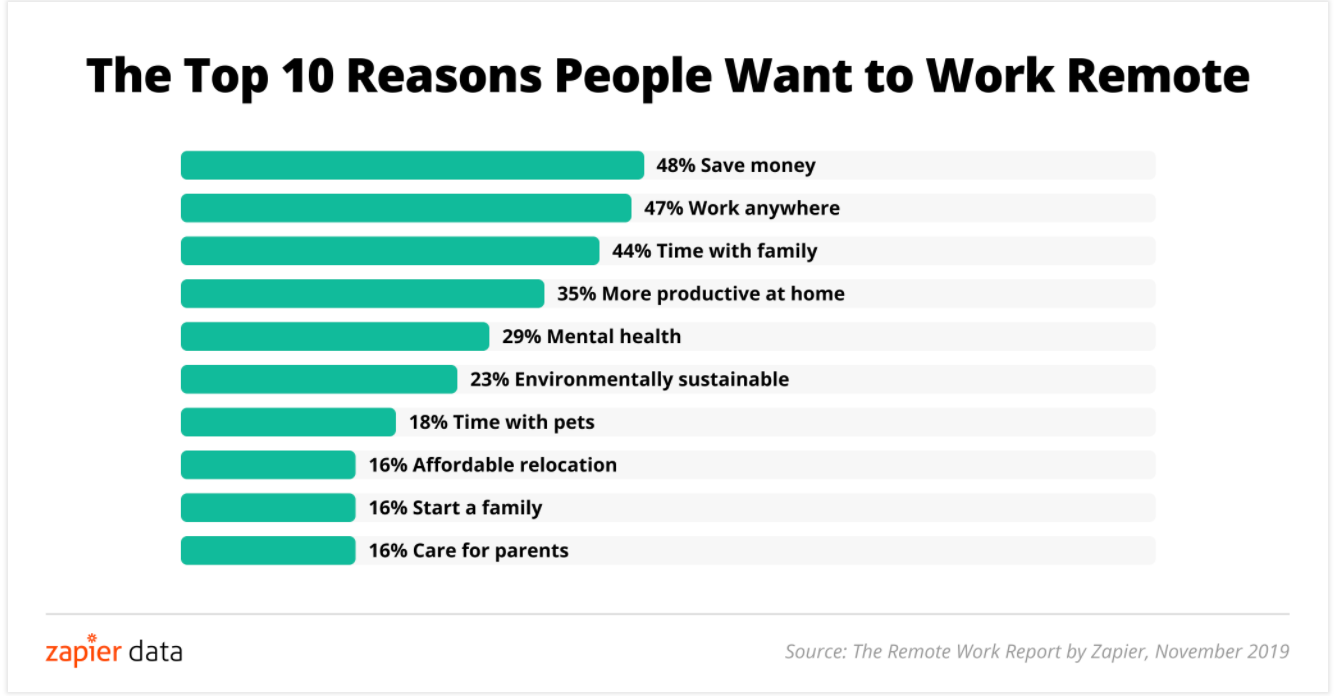 During this Covid-19 pandemic, many companies have become fully remote without previous experience in remote work and managing their employees. I have talked with a few HR managers of different companies that have started remote work because of COVID-19 and they told me that their employees' productivity is getting down day by day. One of the main reasons behind this is both employers and employees have no previous remote work experience.
In this article, I will show you how to succeed when you work remotely and share with you a few remote work tools that will help you manage your remote team.
The ways to succeed when you are working remotely
Fix your workplace first
You are not working at an office that doesn't mean that you don't need a fixed workplace. It would be best if you designated your workplace. First, that will help you to stay productive. So dedicate a specific room or surface in your home or outside the house to work and make sure that you feel motivated by this place's environment.
Maintain the work schedule
Without having a fixed work schedule you will not be able to contact your colleague. If you are facing any problem and need to solve it immediately then you will not get any support from your office. Try to maintain the same schedule as your colleague who works from the office because it will help you to communicate with them easily.
Stable internet connection
When you are working remotely, you need a stable internet connection so that your colleagues can easily reach out to you without facing any trouble. Also, you can send the updates of the tasks assigned to you to your office on time. Make sure that you can join team meetings and discussions without any internet-related problems.
Take a little break in each hour
Working at an office or working remotely, nobody can regularly work 8 hours without a break. People talk to each other at the office, start gossiping with each other, enjoy coffee, grab a snack, start playing table tennis, etc.
When you are working remotely, you need to take a break like this to stay productive. Suppose you start always working 8 hours without any gap that is not good for your productivity and mental health. If you work without any breaks, that will decrease your energy to work. So take a break, talk with your family members, feed your dog, and order pizza for you. Anything you can do but remember, don't exceed 10-15 minutes. You can use the Pomodoro technique.
Focus on finishing your task on time
Everyone has their way, how can they finish their tasks or projects on time and when they want to complete the tasks or projects? As a remote employee, you should focus on accomplishing goals on time. Try to finish the tasks or projects before the deadline. An employer should focus on the end goals.
"Always remember, your focus determines your reality." — George Lucas
Block the websites that distract you
When you are working online, there are many distractions everywhere that can divert your work concentration. When you are working, you should keep your phone away from you or keep your phone silent.
It would be best if you muted your Facebook messenger for a few hours. You should not log in to any social media account during working hours like Facebook, Twitter, and LinkedIn
Stay online so that your colleagues can reach you easily
You are not at the office; that doesn't mean that you don't need to stay connected with your office. Stay online not only for meetings and discussions but also for staying online during office hours if any emergency cases arise like unexpected bugs, server crashes, emergency customer support, etc.
Suppose you have some dependency to solve this problem and are not online. In that case, that will create big trouble if you are working in the customer support department. It would help if you always stayed online to answer your customer's queries and solve their problem.
Stay online during office hours so that others can see you and contact you. Also, you can contact others. Because of staying online during office hours, you feel like you are part of your team.
Best tools for remote teams
I have categorized remote tools into four categories. Let's check out these excellent tools that help you work remotely and help you manage your remote teams.
Remote Desktop App
1. Anydesk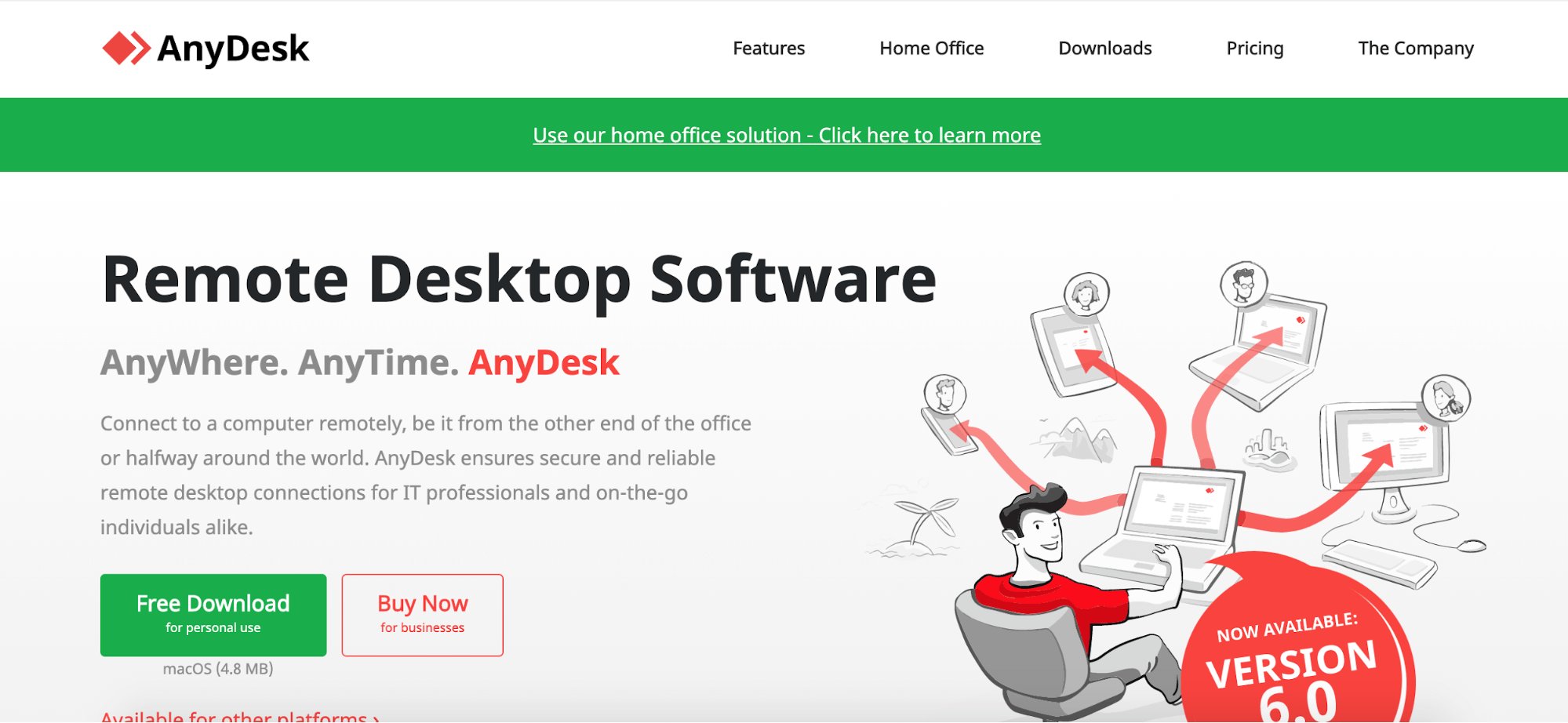 Price:
Lite- $10.99/month
Professionals - $20.99/ month
Power- $52.99/ month
Anydesk helps you to connect your computer remotely. Anydesk ensures a secure desktop connection for the professionals. If you face any problem when working remotely, your colleague can access your desktop or laptop through Anydesk to solve your problem. Anydesk is available for Windows, macOS, Linux, Android, IOS, FreeBSD, Raspberry Pi, and Chrome OS.
2. Teamviewer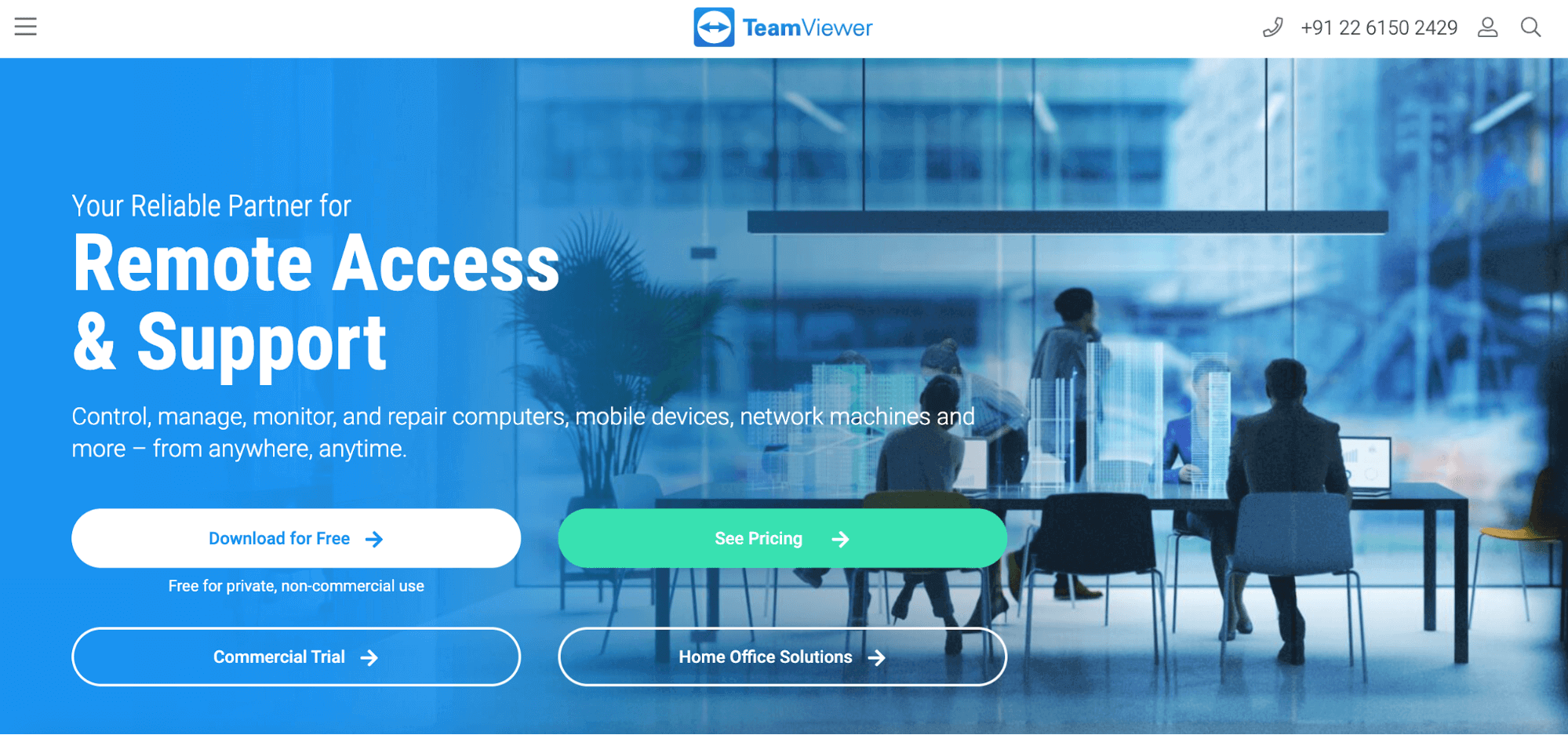 Price:
Single User: ₹1800.00/month
Multi Users: ₹ 3400.00/month
For Teams: ₹ 7400.00/month
TeamViewer is software for remote control, desktop sharing, online meetings, web conferencing, and file transfer. Teamviewer is available for Windows Mac, Linux, Android, IOS, Chrome OS, and Raspberry Pi.
Tools for communication and video conferencing
3. Chanty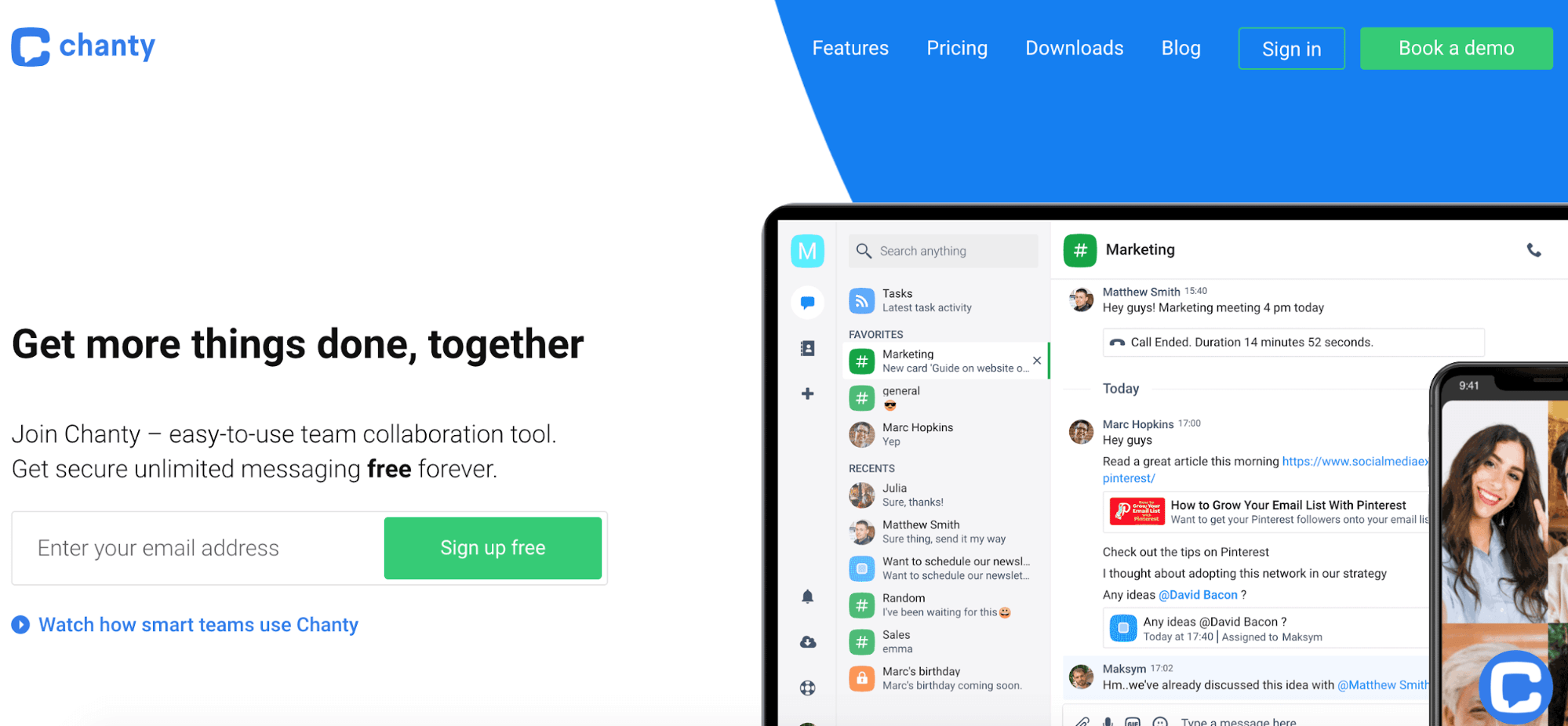 Price:
Chanty has two plans one is a Free plan and the other one is a Business Plan
Free plan: Free forever for teams of up to 10 members
Business plan: $4 user/month
Chanty is a collaboration tool that helps to boost collaboration among team members. Chanty includes public and private chat, one-to-one audio calls, voice messages, task management one-to-one video calls, group audio calls, group video calls, and screen sharing. Chanty is available for Windows, Mac, Debian, Fedora, Android, and IOS.
4. Slack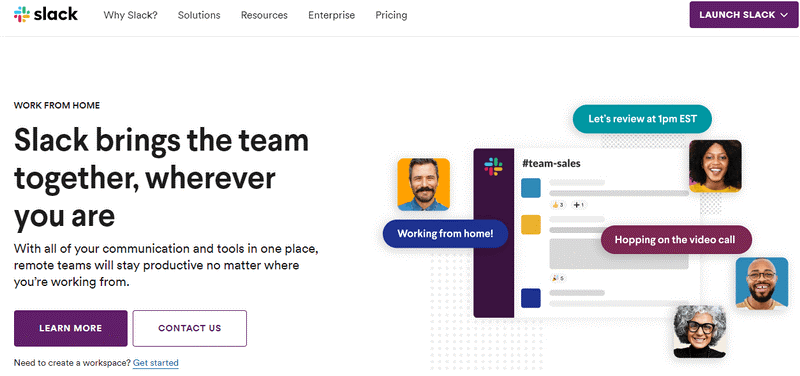 Price:
Slack has three plans-
Free Plan: Free for small teams for an unlimited period of time
Standard: $8 Active user/month
Business: $15 Active user/month
Slack is a simple and popular workplace chat app. You can create private and public channels for a chat, and there is one chat option. Along with the chat option, slack includes one-to-one audio calls, video calls, group voice calls, and group video calls.
Slack has a free option for unlimited periods. In the free plan, you can't see previous messages after a limited number of messages. Previous messages will automatically vanish from the chat history. Slack is available for Windows, Mac, Linux, Android, and IOS.
5. Zoom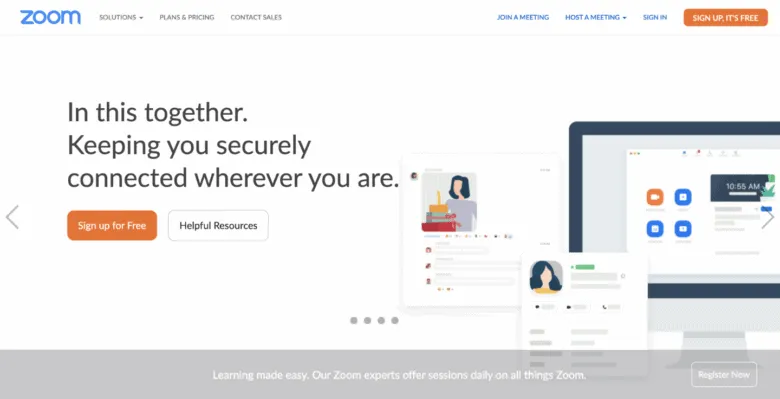 Price:
Basic: Free
Pro: $14.99/month/license
Business: $19.99/month/license
Zoom is one of the most popular web-based video communication tools that allows your team to host video meetings, real-time chat, and share screens. It is effortless to use, and it also provides high-quality video meetings and voice calls. You can record video meetings as well. It is a perfect tool for your remote team to conduct online meetings.
6. Skype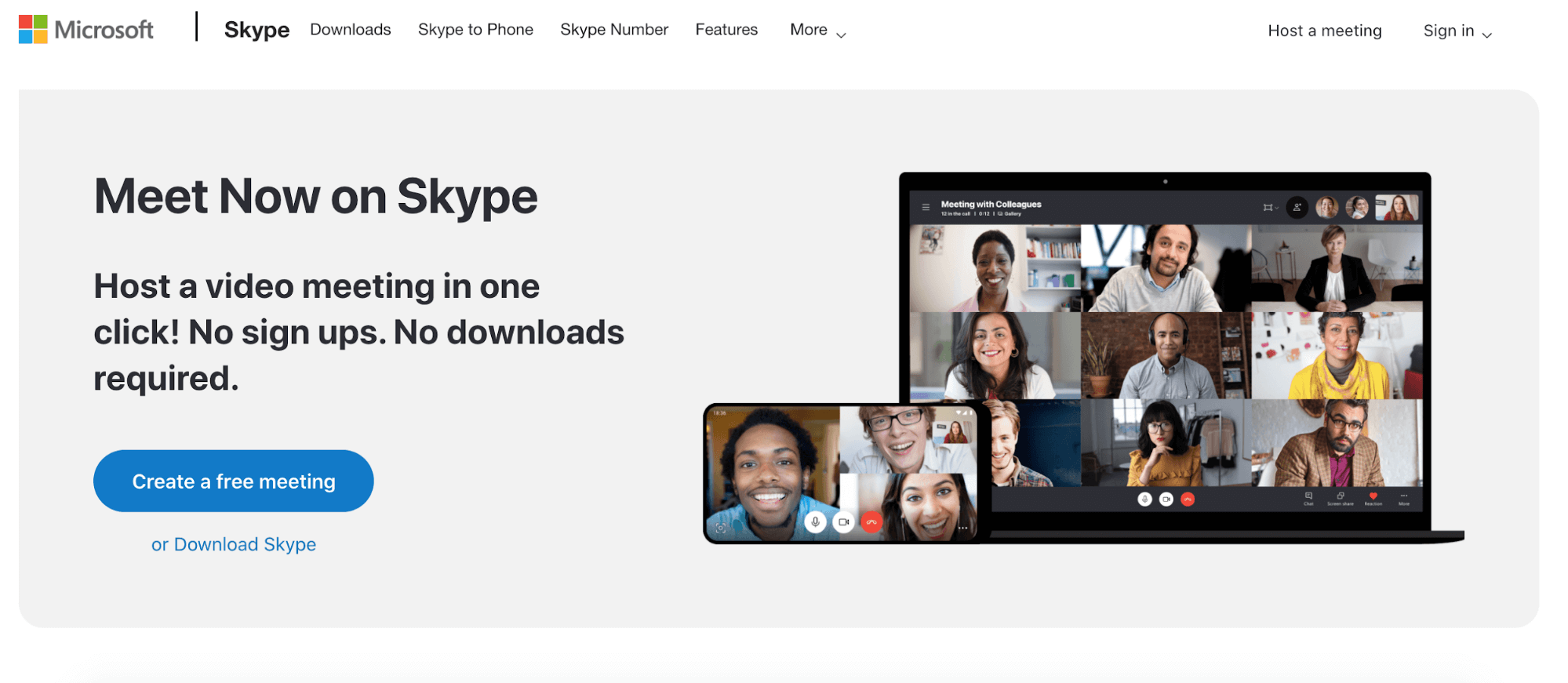 Price:
Skype is free.
Without any cost, you can create a Skype account. You can make a free video call, one-to-one video call, group call, etc. You can send instant messages, create a group chat, and share files with other people on Skype. Millions of individuals and Businesses are using Skype all over the world. You can use Skype on your mobile, computer, and tablet wherever you want.
7. Google Meet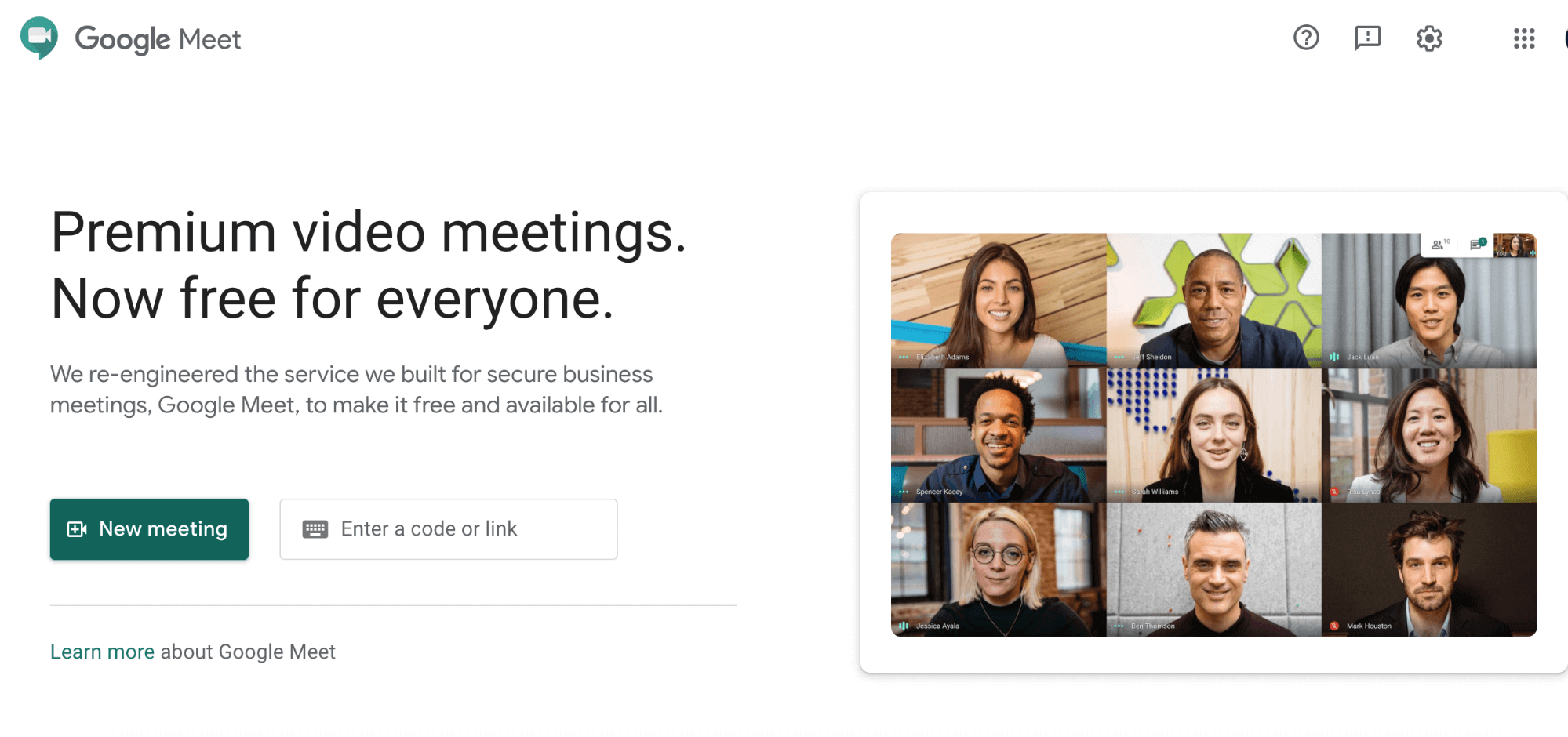 Price:
Google Meet has both a free and Paid plan.
Paid plan: $8/month/user
If you have a Google account, you can create a free video meeting, and you can invite 100 participants to join the discussion. Free meeting only for 60 minutes. In a free plan, there are some limitations.
To get additional features such as international dial-in numbers, meeting recording, live streaming, and administrative controls, you need to choose a paid Google Meet plan. Google Meet is available for IOS, and Android.
Tools for project management
8. Clickup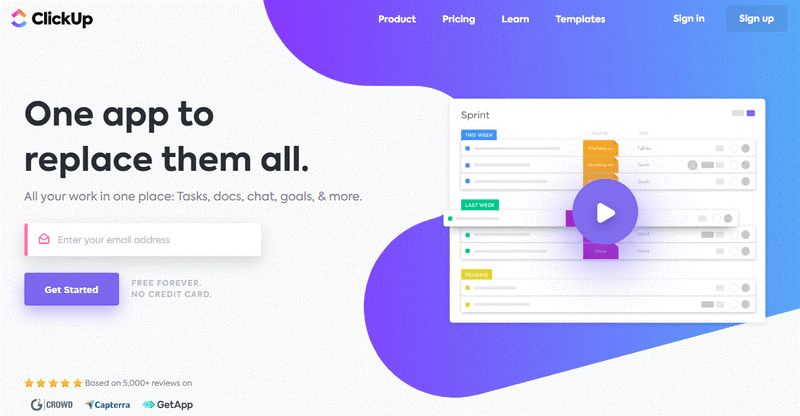 Price:
Free forever with limited features.
Paid Plan: $9/month/user
Clickup is a communication and project management tool for all kinds of businesses. In the free plan, you can use Clickup with unlimited users. You can access all the features of Clickup with limited storage.
If you want to upgrade, you need to pay $9 per month per user, and you will get unlimited storage with all advanced features. Clickup is available for Windows, Mac, IOS, Android, and Linux.
9. Asana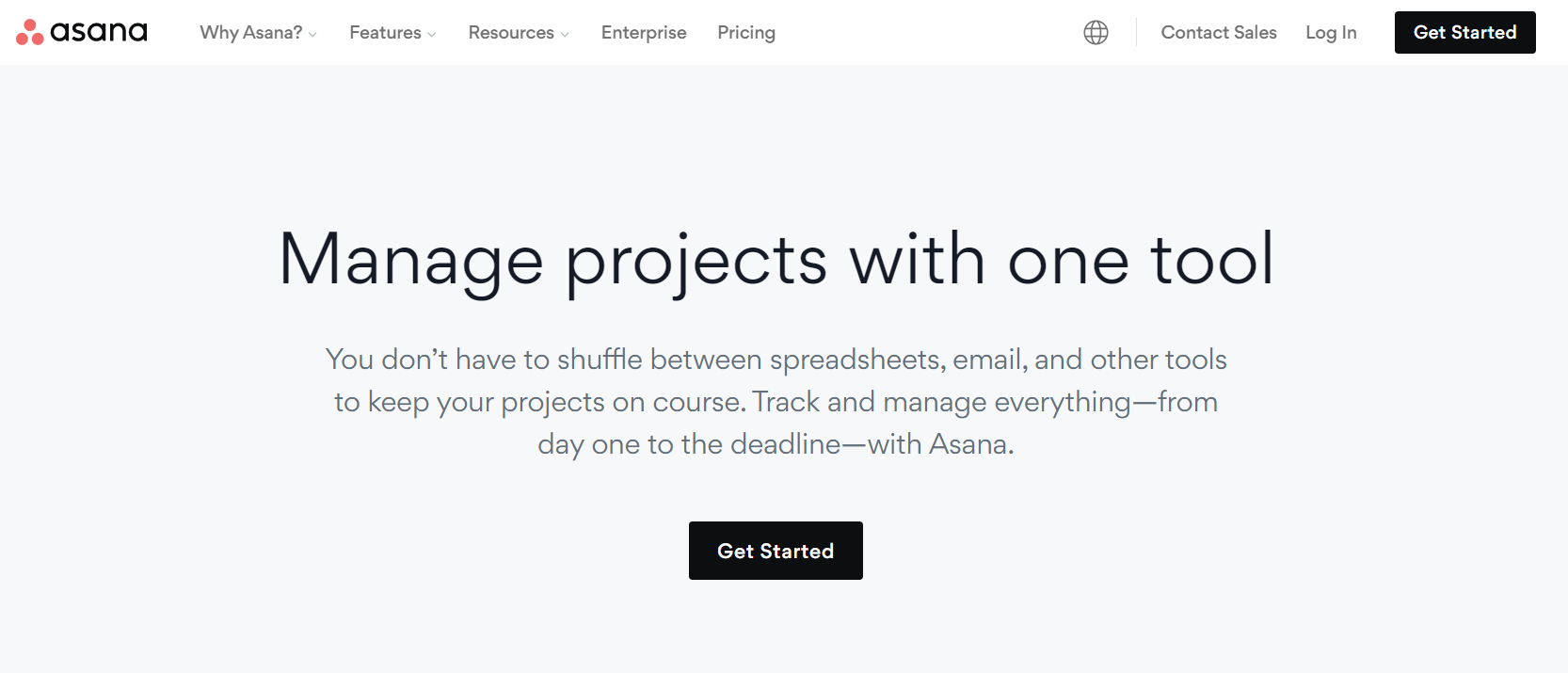 Price:
Basic: $0 forever
Premium: $10.99/month/user
Business: $24.99/month/user
Asana is basically designed to help teams manage projects, and tasks and organize work. You can use free only for 15 users. Asana helps to save time, reduce distractions, and centralize your teamwork. Asana is available for Windows, macOS, Linux, Android, IOS, and Chrome extensions.
10. Trello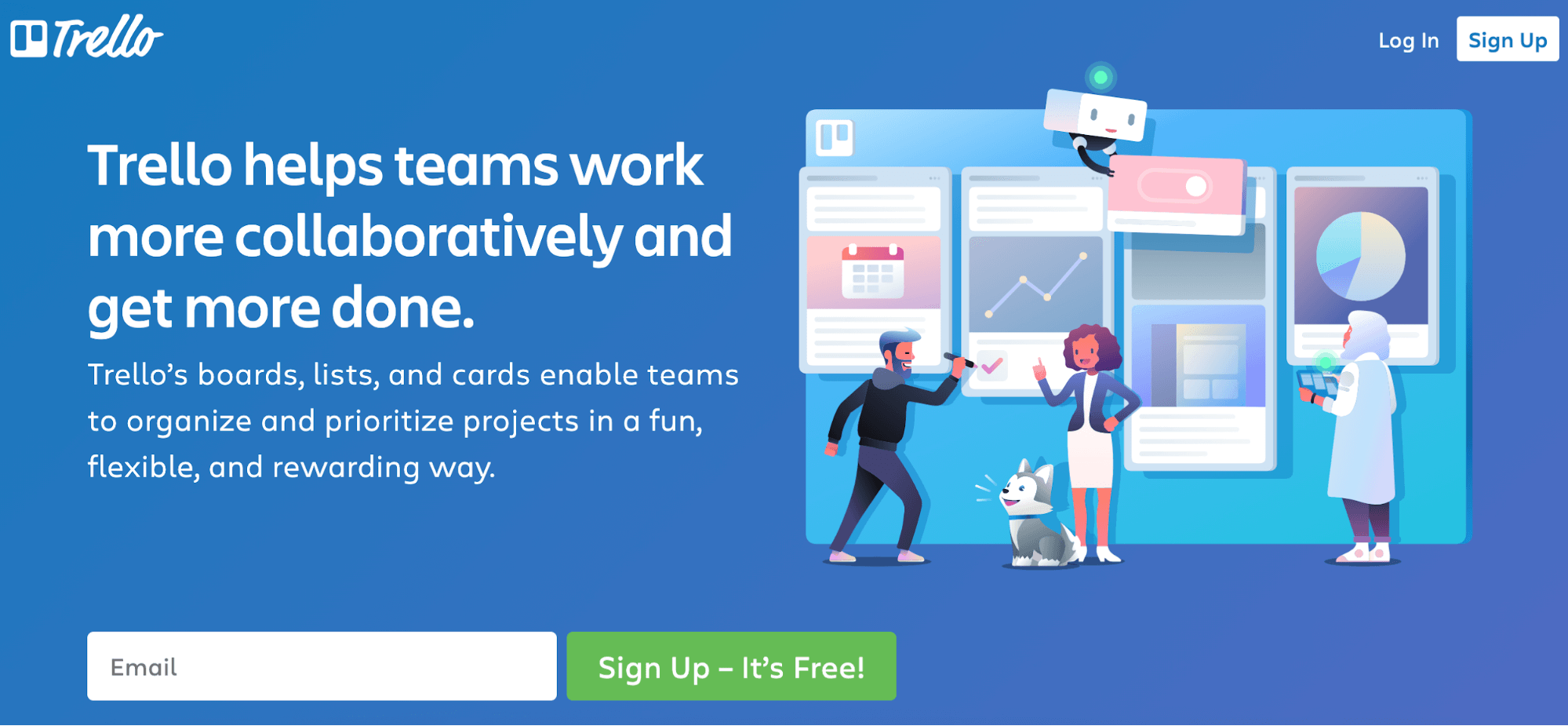 Price:
Free: $0/month/user
Business: $9.99/month/user
Trello lets you manage your tasks and projects and manage your organization's entire work which can increase personal productivity and team efficiency. In the free plan, you can invite ten users, and in the business plan, you can invite unlimited users.
You can share files, images, and videos with your team. You can get updates on ongoing projects and tasks. Trello is available for Windows, macOS, Android, and IOS. If you think Trello is not a good fit for your business, you can also search for a Trello Alternative for project management.
11. ProProfs Project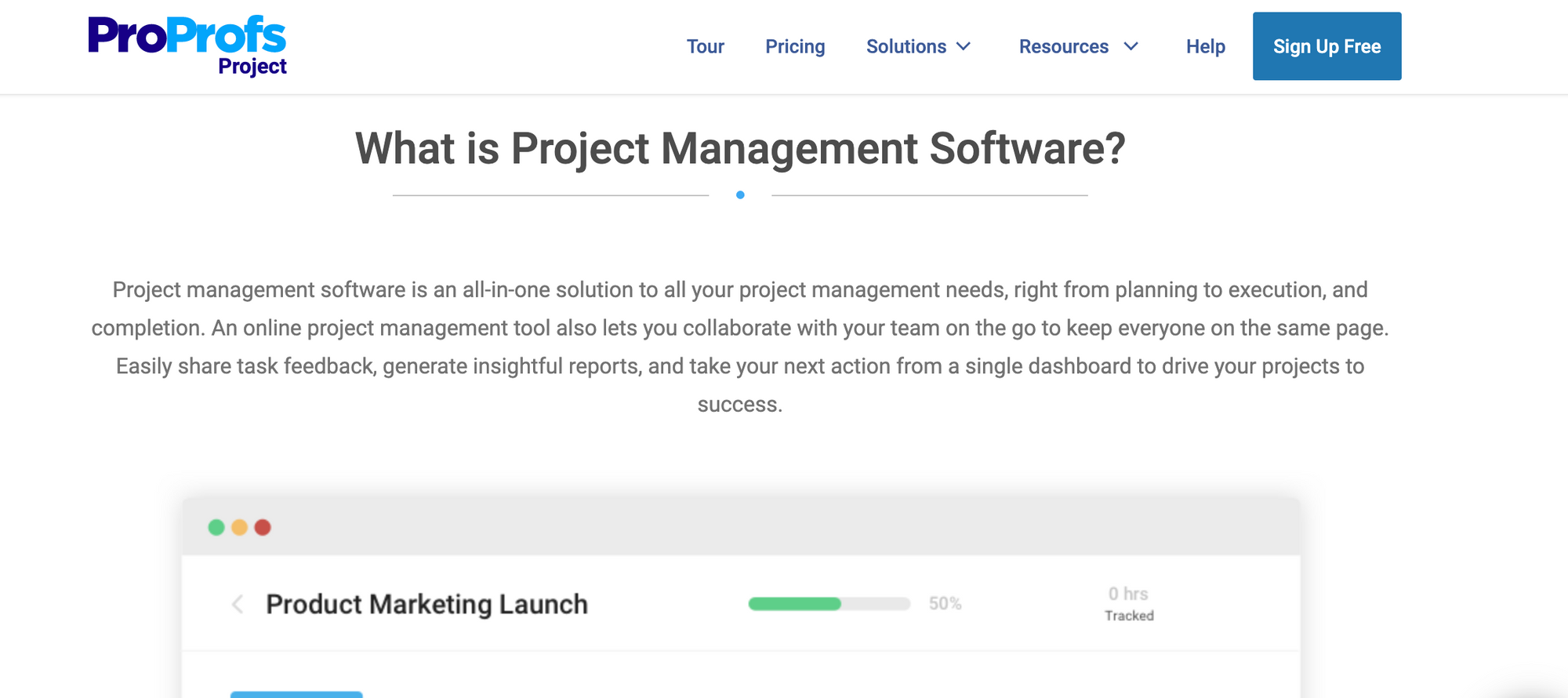 Price:
Essentials: $2/User/month
Premium: $4/User/month
Both the plans come with a 15-day free trial.
ProProfs Project is a top-rated project management software that helps plan, design, and monitor projects, whenever and wherever you want. You can create tasks, subtasks, set due dates, and gain visibility into project performance, and track progress.
With this tool, remote teams can easily collaborate on projects to discuss timelines, pending tasks, dependencies, etc. They can attach files and leave feedback by dropping comments. Gantt chart and Kanban board keep the team members updated on what needs to be done, and its deadline to plan their day effectively.
12. Freshservice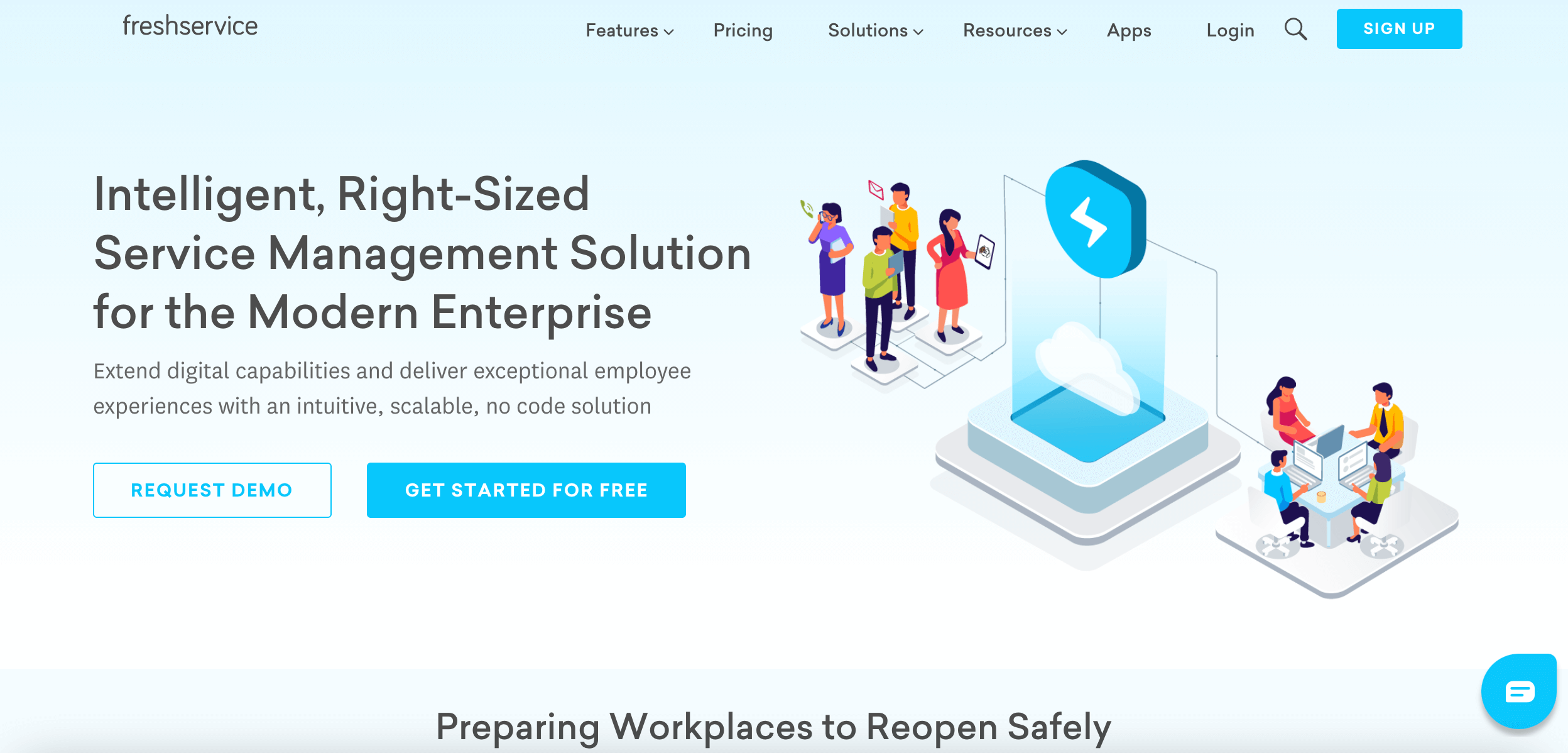 Price:
$19/month/user
A single platform to manage all your service desk and project operations. Freshservice is a service management solution that is just the right size for any modern enterprise. Packed with features, it brings ITSM (incident, problem, change, release, and asset management) and new-gen project management under one roof. The intelligent, intuitive, no-code solution helps IT folks plan and execute their projects better, and oversee their IT operations and service management needs.
13. HeySpace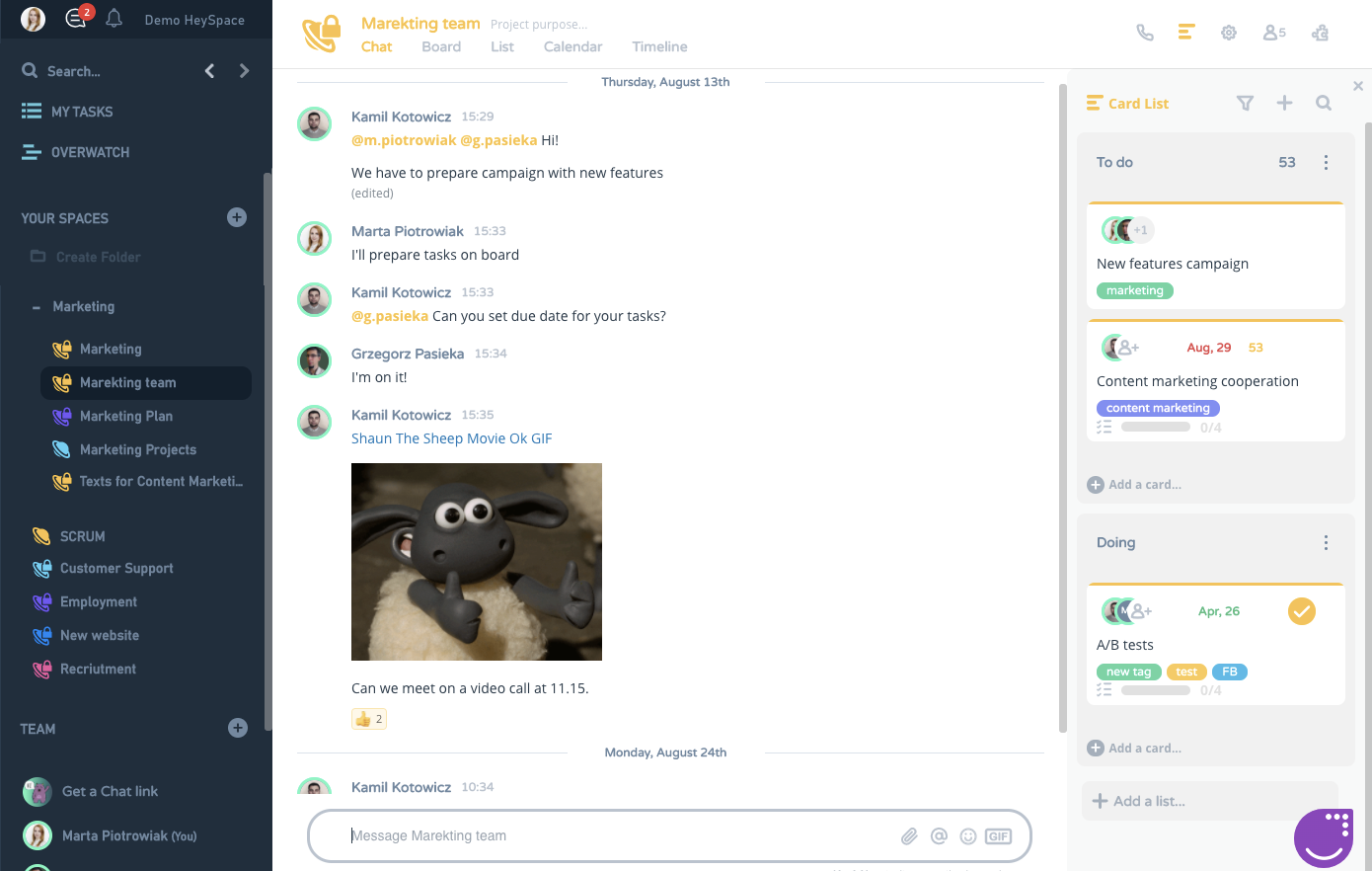 Price:
Free plan - up to 5 users, offers 10GB file storage (5MB per file)
Premium plan - $5 per user in workspace per month (paid monthly)
HeySpace is a task management and team collaboration tool for teams of all sizes, especially small and medium-sized, which want to improve their workflow. It's perfect for marketing agencies, remote teams, software houses, and many more businesses.
An app is simple and user-friendly thanks to an intuitive interface and combination of many features like chat, boards, calendar, and timeline. You can easily chat with your team members, create tasks and projects, track progress, and manage the whole work. HeySpace provides integrations that enable planning and execution to work fast and effectively. It's an amazing Trello alternative.
Tools for Time Management
14. Apploye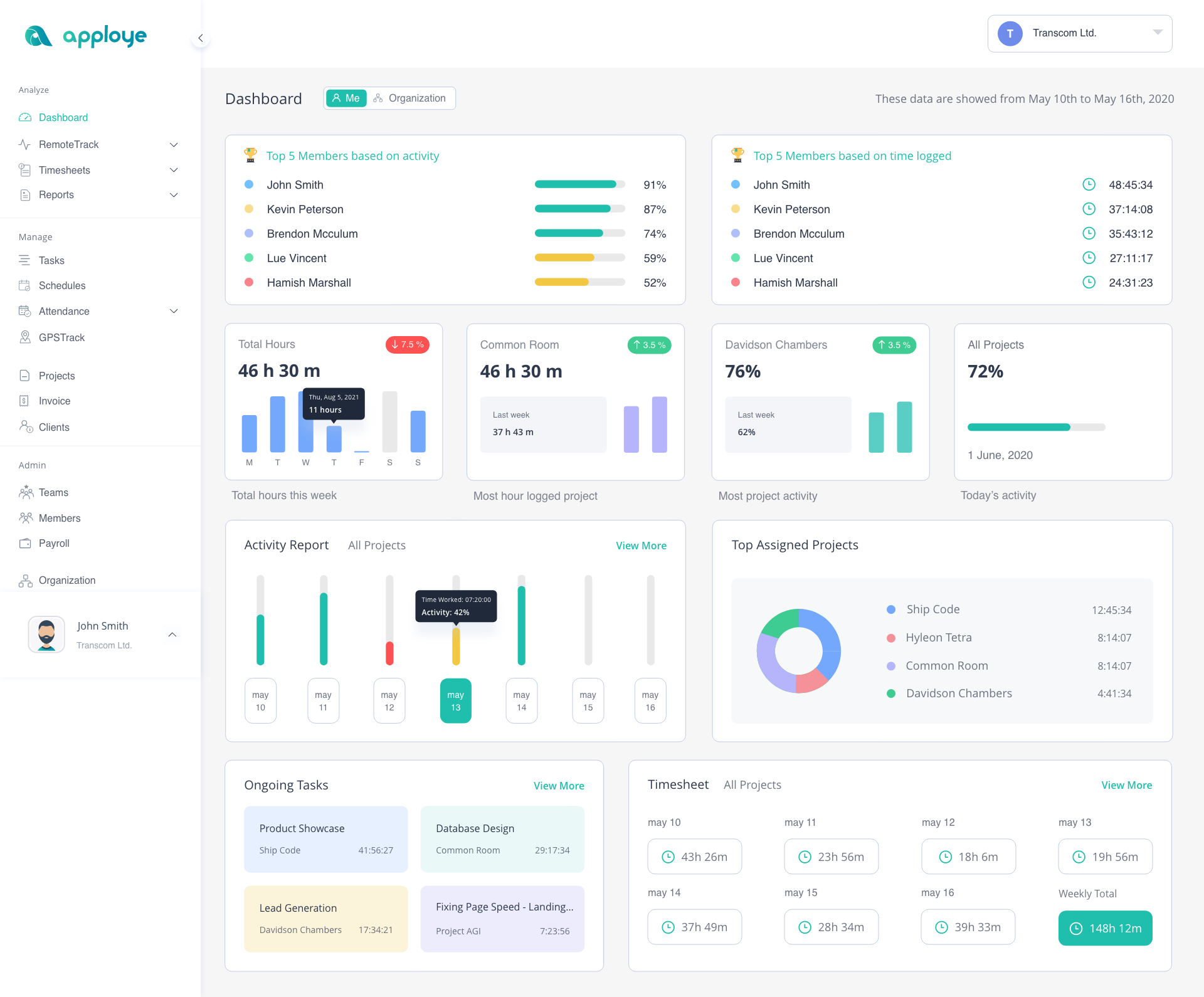 Price:
Solo: $4/user/month
Standard: $5/user/month
Premium: $6/user/month
Elite: $7/user/month
To manage remote teams, Apploye is the best choice for you. Apploye is a time-tracking and remote employee monitoring software that helps you manage your remote employees. If your employees are working on a PC, you can track employees' activity levels, and also see the screenshot of your employees. Other features include app and URL tracking, payroll, time-tracked invoicing, scheduling, team management, projects & budgets, shift management, and GPS time tracking. Apploye is available for Windows, macOS, Android, Chrome extension & IOS apps.
15. Desktime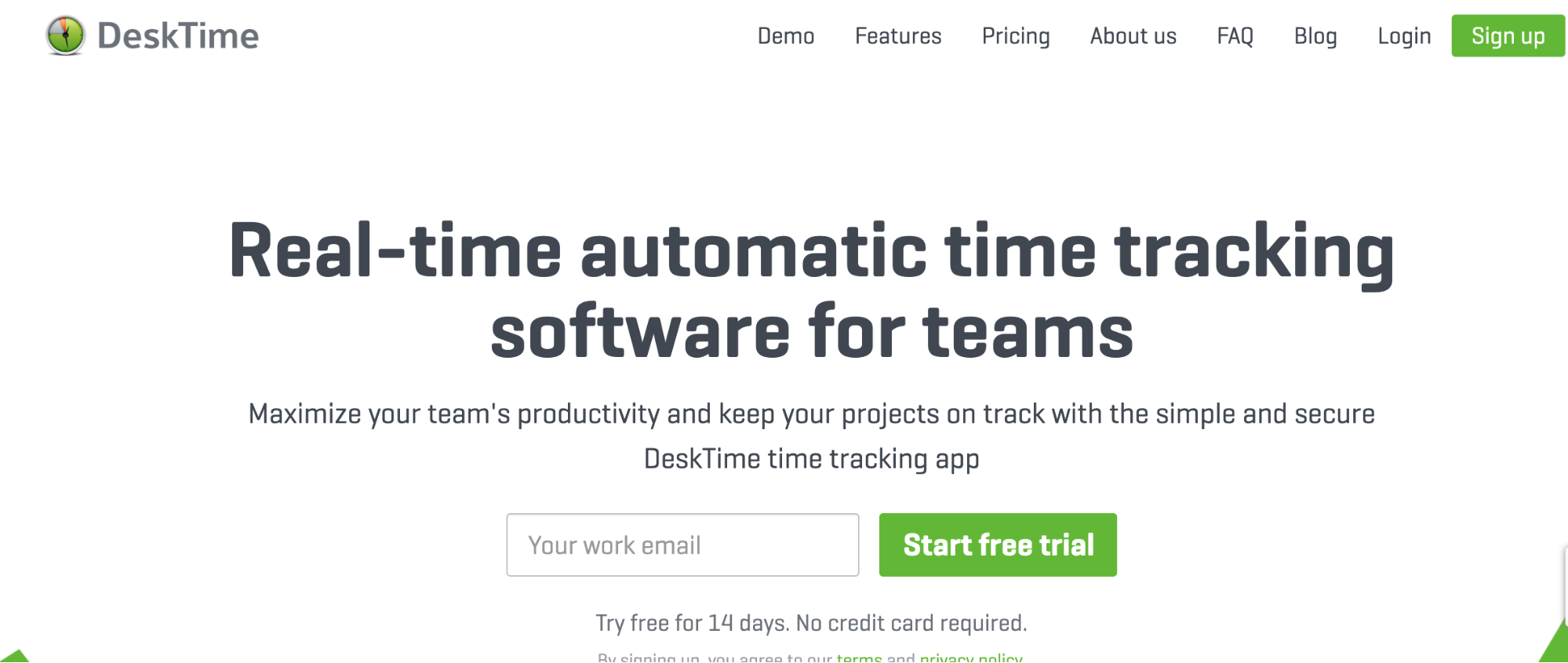 Price:
Lite: $0/user/month (Only for one user)
Pro: $5.94/user/month
Premium: $7.75/user/month
Desktime is a simple time tracking App that combines three essential features: employee monitoring, project management, and productivity analysis. It helps you to track your employee's productivity on the PC. It also helps you to separate productive and unproductive time from your employees. There is no field track option for outdoor employees. Desktime is available for Windows, Mac, and Linux.
👉 See our comprehensive list of Desktime Alternatives in 2023.
16. Harvest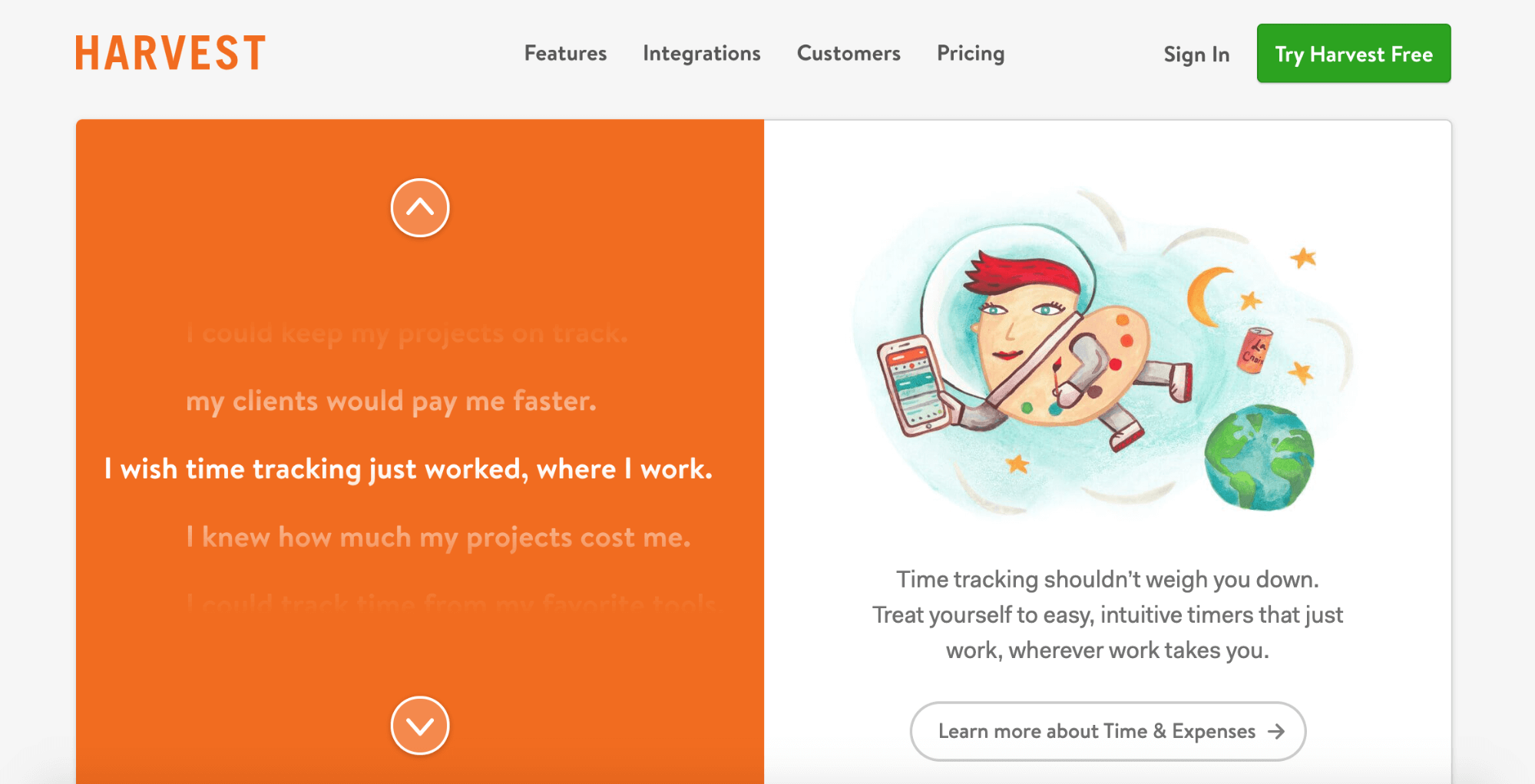 Price:
Free: $0/user/month (only for one user and 2 active Projects)
Paid: $12/user/month
Harvest is a time tracking tool designed for all sizes of businesses. Harvest's key features include time and expense management, team management, project management, scheduling, and invoicing. Harvest is available for Windows, Mac, Android, and IOS.
👉 See our comprehensive list of Harvest Alternatives in 2023.
Last Words
Before starting working remotely, do some research to find out whether remote culture is a good fit for you or not. Because working remotely or working from home, both have some advantages and disadvantages too. I hope these remote work tips and tools will help you and your team stay productive and work online effectively.