9 Best Practices For Managing Remote Teams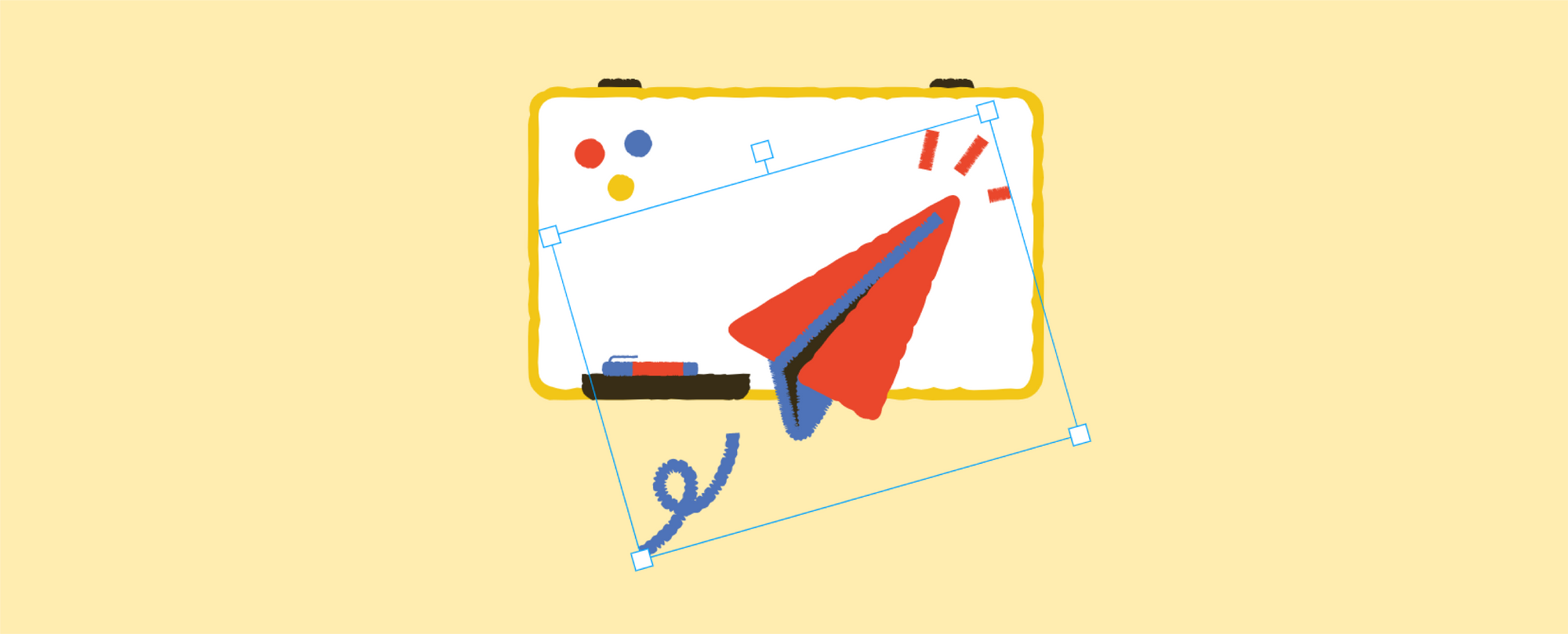 In recent years, remote working has been on the rise.
While this has been especially so in tech organizations - witness remote-friendly companies such as Automattic and Zapier - many mainstream companies have also been adopting work from home policies for their staff.
However, COVID-19 has accelerated the transition to remote working faster than anyone could imagine. Within the space of a few months, many of us have experienced remote working for the first time with countries worldwide adopting shelter in place orders.
With many organizations having now gotten used to working remotely, a good number of companies are expected to either choose to stay fully remote or adopt a hybrid model. Many of the major tech giants have plans to let staff work remotely permanently too.
Here, in the content marketing agency I run, we've gone fully remote since the pandemic started in early 2020. However, we are equally comfortable working in a hybrid manner and have not seen any significant drops in productivity working from home.
Pros and Cons of Remote Working
Before we look at how to manage remote teams best, it's useful to look at the pros and cons of remote working.
For workers, some of the advantages they could experience from remote working include greater productivity and autonomy. Additionally, by working remotely, workers waste little or no time traveling, which can be incredibly taxing if they live far away from the office.
Meanwhile, businesses can benefit from remote working by saving money previously spent on office leases and equipment. Furthermore, companies can hire talent from a wider range of locations as well, what with the increasing trend of people looking for a remote job too.
But there are some drawbacks to remote working too. For workers, the lack of face-to-face supervision and added distractions at home can demotivate them. Combine that with limited access to information, and productivity can suffer a hit.
For businesses, there might be a steep learning curve to managing remote worker monitoring. This is especially true if the company has never done it before and doesn't traditionally use technology to manage its workers.
With both pros and cons to remote working, each organization will need to adapt and find its own best way forward.
What Are the Best Practices For Managing Remote Teams?
With everything said, here are some best practices to improve your remote team's happiness and performance while mitigating the challenges they may face.
1) Set clear expectations for each team member
Organizations working remotely need to set clear expectations for each team member. On a higher level, each member of the remote team needs to be fully aware of the company's vision and goals and how they can contribute to achieving them. This ensures everyone on the remote team is pulling in the right direction.
When it comes to work responsibilities, managers need to set clear expectations for each team member. What needs to be done? When does it need to be completed? What kind of standards are required?
It's important to set clear and specific expectations so there's no misunderstanding. This is important when working in an office environment but becomes even more so when working remotely.
2) Overcommunicate
Remote teams are usually prone to feeling like they don't get as much information as the onsite teams. To overcome this, you need to consistently talk to your remote teams to ensure the information and help they receive is more than enough to get quality work done.
This is especially important at the beginning of projects as they need to be briefed on many things before they start work. Leverage all the remote communications tools you have at your disposal to ensure your message gets through to everyone loud and clear.
Bonus tip: Communication is a two-way street, so always remember to listen to whatever your remote team members bring to you as this might be key to helping them getting their jobs done quickly and effectively.
3) Build a remote working tech stack
Having the right technology, software, and tools in place can help your remote team perform at its optimum capacity. In recent years, we've seen a wide range of tools that make remote working a breeze.
Digital workplace solutions such as Google Workspace (formerly GSuite) and Office 365 provide a wide range of tools for email, chat, video calls, file storage, and document processing, which are the bedrock of many remote teams.
Besides these all-in-one tools, two important tools for remote teams include chat and project management. For chat, Slack and Microsoft Teams are the clear leaders in the space, and choosing one over the other is really down to what works best for your remote team.
For project management tools, the choice is mind bogglingly wide, ranging from established tools such as Trello, Asana, and Basecamp to upstarts such as Notion, Infinity, and Plutio.
Whatever your choice of remote working software and tools, make sure it works for you and your team and helps everyone function better.
4) Use different types of communication
To have your remote team running smoothly and productively, you need to formulate a plan to communicate with them better. Additionally, always try to use different methods as different people usually require different approaches.
Some team members are perfectly fine receiving instructions through email or chat platforms such as Slack or Teams. Others will need to receive inputs through voice messages or Zoom calls. The important thing is to identify what works best for each team member and being flexible to communicate in their preferred mode to enhance understanding.
5) Focus on employee onboarding
Remote working doesn't always come naturally to everyone. That's why it's important to have a proper onboarding process for each new team member. This includes introducing them to the remote work tech stack, highlighting where files are kept and where they can get information, and running through the employee manual (if there is one).
For new employees, your HR and finance departments will often need to collect a lot of information and get them to sign off on different documents. One of the ways to smoothen the employee onboarding journey is through the use of online signature tools to facilitate the completion of documents.
6) Schedule regular check-ins
Providing your remote team with the right feedback is crucially important as it can help them realign with the company goals should they go astray. One of the best ways to do this is with regular check-ins.
There are a few ways you could go about this. You can either use the chat platform your company uses or set an appropriate time for you and your team members to do a face-to-face video call. Not only does this help your remote team members get on the same page, but it can also help keep them in the loop of what has been happening in the company.
7) Provide a way to collaborate
Organizations should have frameworks, SOPs (standard operating procedures), and guidelines that help ensure their remote teams can work collaboratively and effectively while performing to a high standard.
This can be a combination of previous best practices mentioned, such as: clarifying what the company goals are and how to communicate them, how information is shared, and which tools are used for collaborating with team members. If the team fully understands how they can collaborate, it can help them work much more efficiently.
8) Build a culture of accountability and transparency
You should always try to create a culture where everyone is accountable for their work and there's heightened transparency into what is going on. This is important when working in an office environment but is especially so for remote teams, where there needs to be a strong sense of trust in each other.
9) Strengthen company culture
More than anything else, you should always try to show your team members that you care about them and their well-being. These values are vital as they can give your team members a sense of belonging while working for your company.
Furthermore, you should encourage your employees to report any misconduct and inform them of the channels they can send it to. Having clarity in this aspect can make your employees feel even safer in your company and create a sense of harmony among your team.
Remote Teams Look Here To Stay
With remote working set to become the mainstream way of working for now and the foreseeable future, it certainly pays for organizations to improve the way they manage their remote teams.
One of the best ways to start is by building a trusting, highly accountable, transparent, and communicative culture while fully leveraging technology to enhance remote work productivity and efficiency.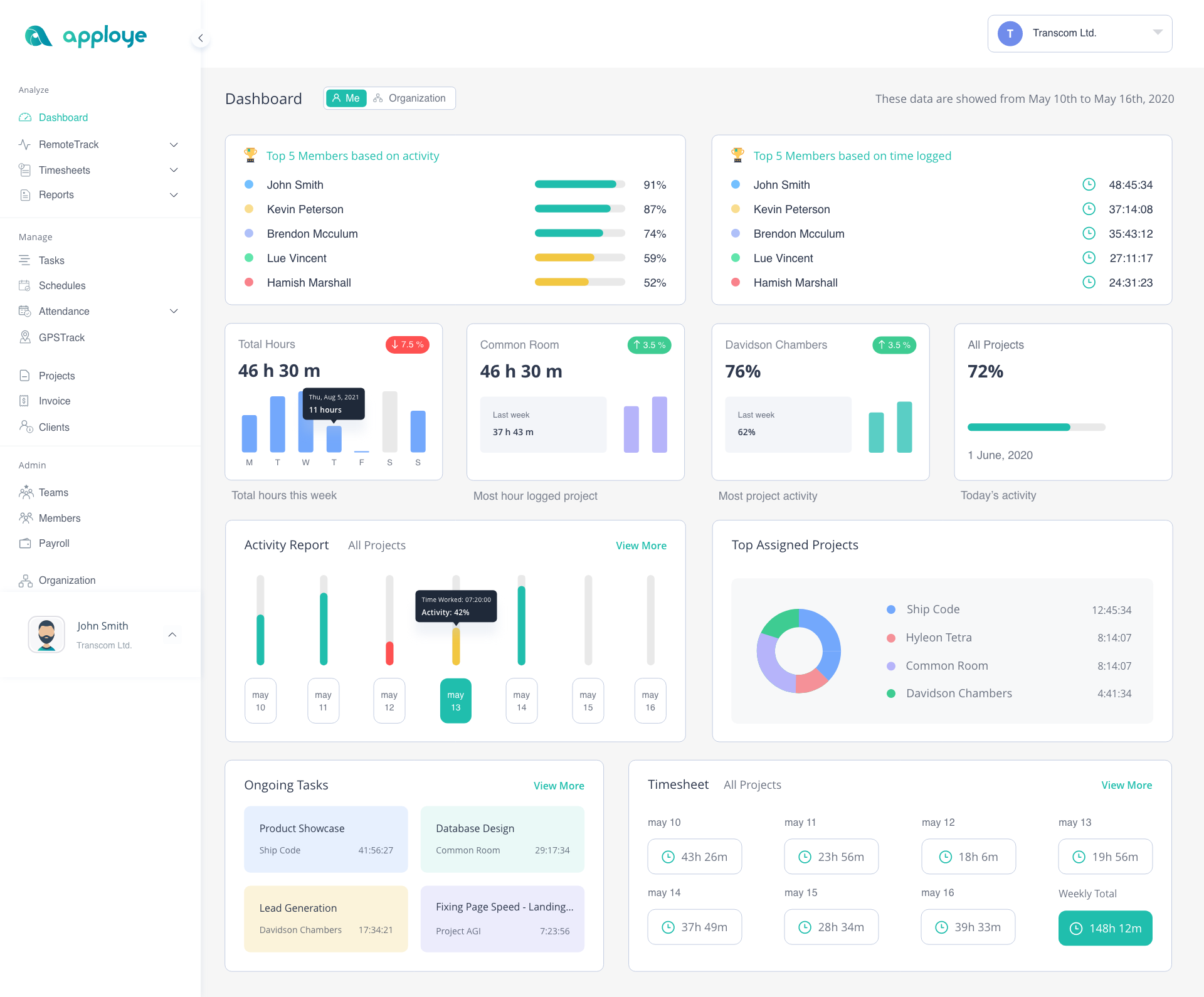 Time tracking tools such as Apploye can help organizations keep their remote team functioning effectively and efficiently while maintaining visibility and accountability for workloads.