Top 44 Best Remote Work Tools You Need to Check Out in 2023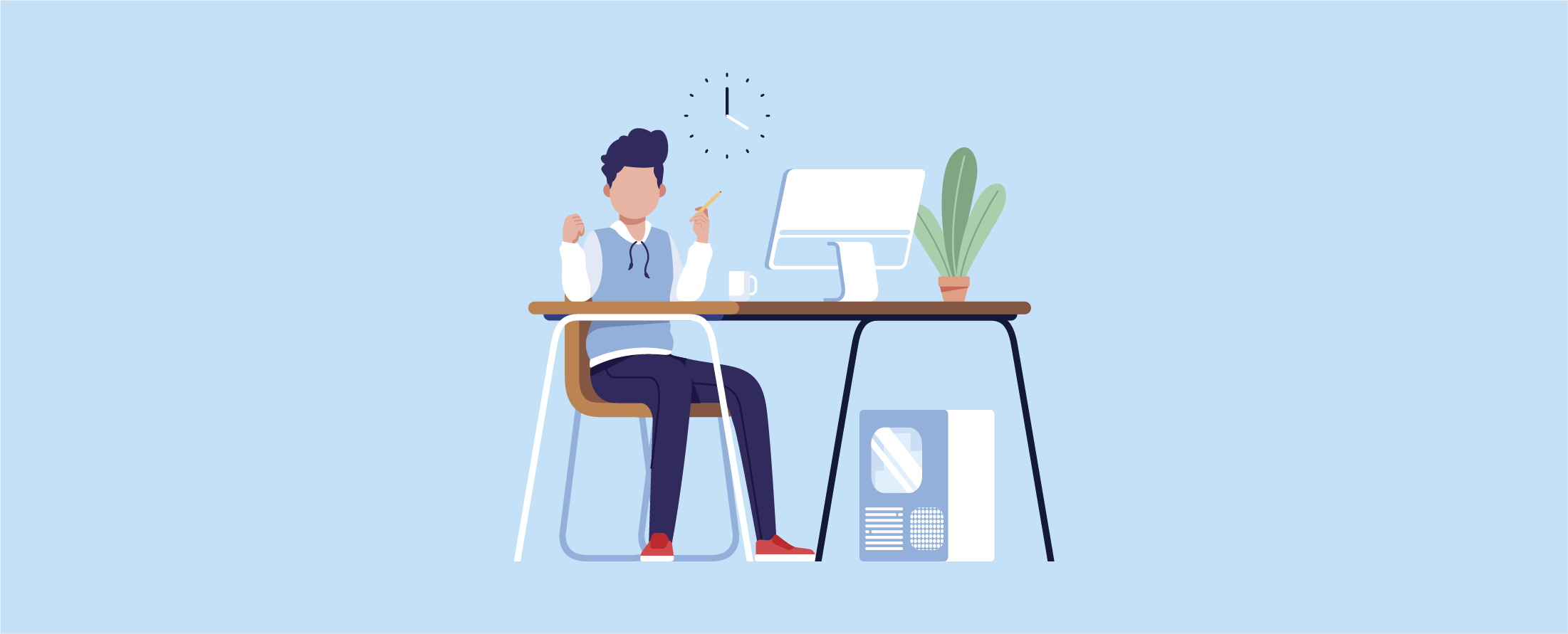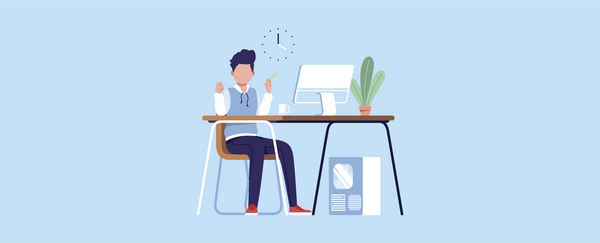 Though remote work is more common nowadays than it used to be, it can be challenging without the right remote work software. Miscommunications, difficulties with time management, fragmented team communication, and countless distractions are not only the hindrances you might face while working from home.
However, if you prepare yourself and your team with the right remote work software toolbox, it can help your team be more productive and keep employee engagement high.
Here's our list of the essential remote work tools from our remote working experiences. We categorized them based on their usage to help you understand what kind of remote work tools your team would benefit from.
Let's dive straight into our list.
Best Time Management Tools for Remote Work
Good time management is vital for remote workers. Using a planner and a time tracker, your team can keep tasks on track and avoid missing deadlines.
1. Apploye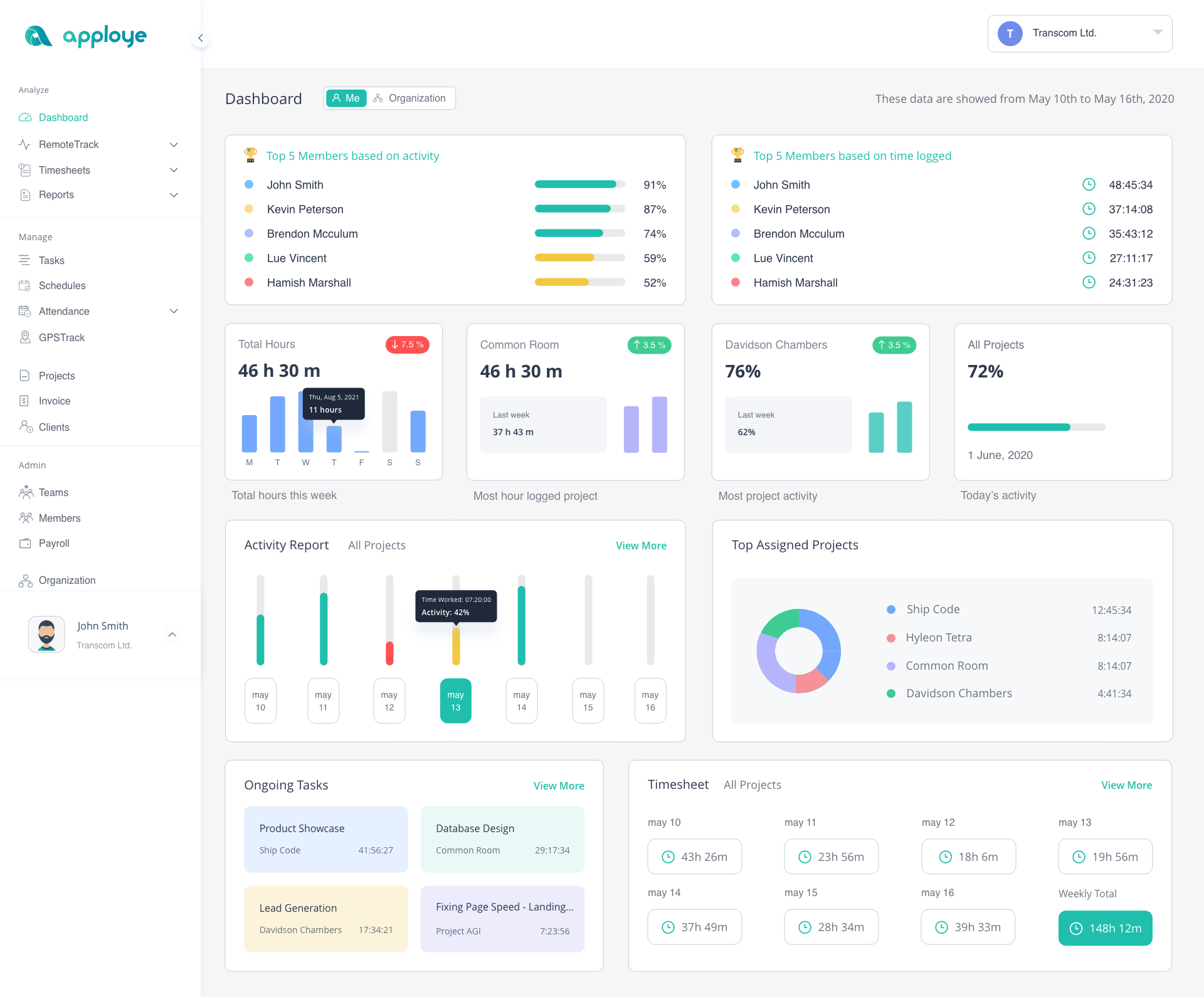 Apploye is an intuitive time-tracking app for both in-office and remote teams. However, Apploye has robust features for monitoring your projects remotely; it is mainly known as a time-tracking tool. It can track time offline and online, with a remote employee monitoring system to let you know how productive or unproductive your employees are.
Along with time tracking, It can also track your projects' progress and estimate the time budget of a project with billing, payroll, and invoices showing comprehensive reports. It is available on every platform and operating system.
Pricing
Solo: $4/user/month, Standard: $5/user/month, Premium: $6/user/month, Elite: $7/user/month. Save up to 50% by choosing annual pricing.
2. Any.do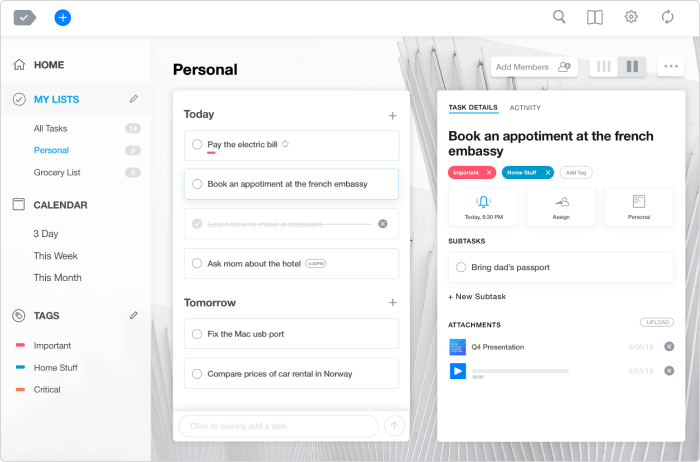 Any. do is the all-in-one productivity solution that includes lists, a calendar, reminders, and tasks and helps users strategize their schedules accordingly. It also has a mobile app that is easy to use and also very dynamic. The tool syncs seamlessly across all other devices, making to-do lists accessible everywhere.
Pricing
Most of the essential features are free. The premium plan starts at $5.99 per user per month (annual billing)
3. Clockify
Clockify is a timesheet and time tracker app that lets your teammates track work hours across projects. You can manually enter your hours, track your time using a stopwatch, and mark time as billable. The software has a user-friendly dashboard that lets you see what your team is working on and where you spend time.
Pricing
The free plan includes unlimited core functionality with unlimited projects and unlimited users, but you can extend the tool with extra features by upgrading to a paid account, which starts at $9.99 per user/month.
👉 See our comprehensive list of Clockify Alternatives in 2023.
4. Kickidler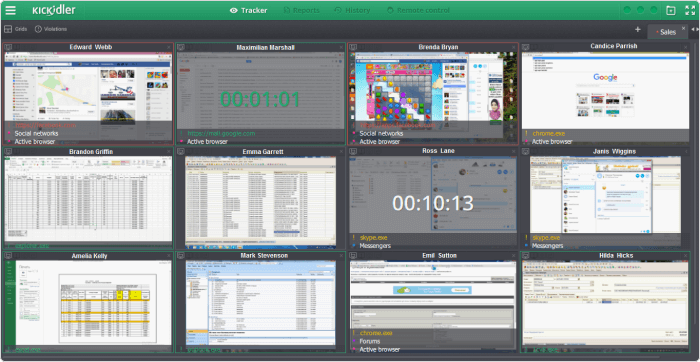 Kickidler is a real-time team member monitoring tool designed to increase your teammates' sense of dedication. It has a large number of options, including employee productivity analysis, efficiency dynamics, time tracking, an unlimited number of real-time screens, automatic notifications about employee violations, and the ability to record the history of actions on their computers.
Pricing
There are various pricing options. The full control of one individual computer during the entire year starts at $4.58/month.
5. WebWork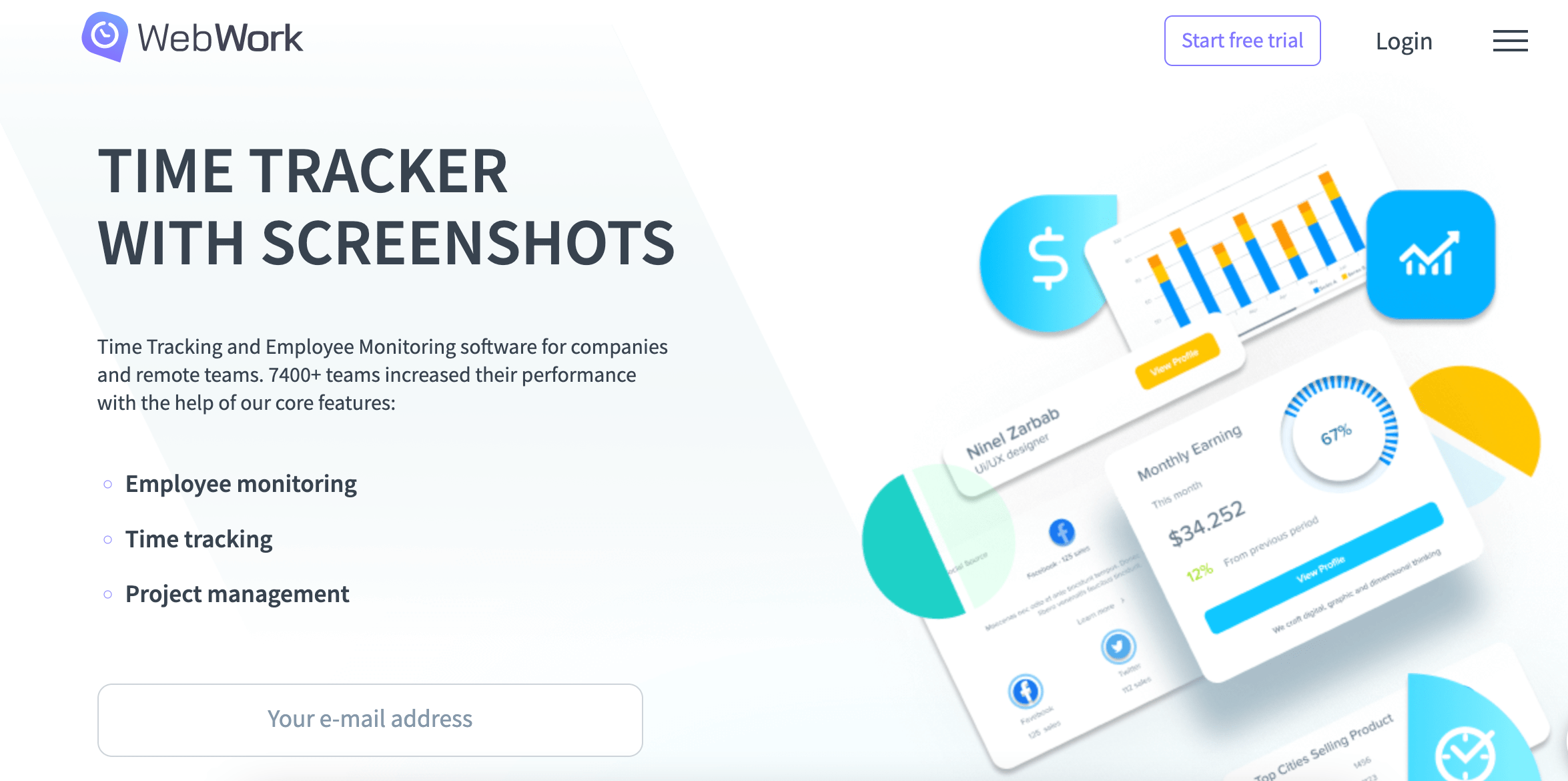 WebWork is a time tracker incorporating tracking, project management, and employee monitoring. It is especially suited for remote teams as it offers project and team monitoring features for easier management from anywhere in the world.
The features are activity level metrics, attendance information, app and website usage of employees, and 4 screenshot modes. WebWork provides detailed reports on each task and workflow thus giving you a general yet in-depth idea about the whole work process.
With WebWork, remote work will feel like being right in the office with your team.
Pricing
All these features of WebWork are available at an affordable price of 2.99 $ per user/month.
6. Workstatus
Workstatus has a suite of powerful features to make your company run more efficiently by increasing productivity with automation and AI-powered analytics. You can do employee monitoring and time tracking, automatic payroll and invoice, project budgeting, employee GPS time tracking, and other tasks in just one easy-to-use web & mobile application.
Add peace of mind by knowing where your staff is and who is working efficiently. You can track employee attendance with a robust selfie validation feature. Enjoy the power to manage every minute detail at a glance and keep your teams on track for optimum productivity.
Pricing
WorkStatus is free for personal use. Team packages start from $4.99/user/month which goes up to $9.99/user/month and $18/user/month. Depending on the package you choose, the features and the number of projects vary accordingly.
Best Remote Work Tools for Project Management
A project management tool is the heart of remote work. It helps all the team members effectively organize work and manage tasks.  Not all remote work tools are limited to collaboration, documentation, evaluation options, and planning/scheduling. All of them are extremely useful for visualizing the scope of a project and achieving work goals faster.
7. Asana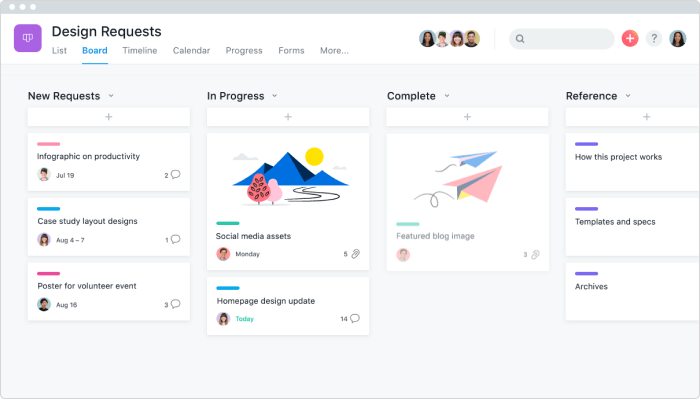 Asana is a cloud-based software designed to help teams manage and track their work. It lets you map out every detail of projects within a company, from setting timelines, tasks, and expectations for your team to producing detailed progress reports and exploring the project's history.
Pricing
It's free for individuals and small groups (up to 15 teammates). You have to pay $10,99 per user/month (annual billing) for more than that number.
8. Notion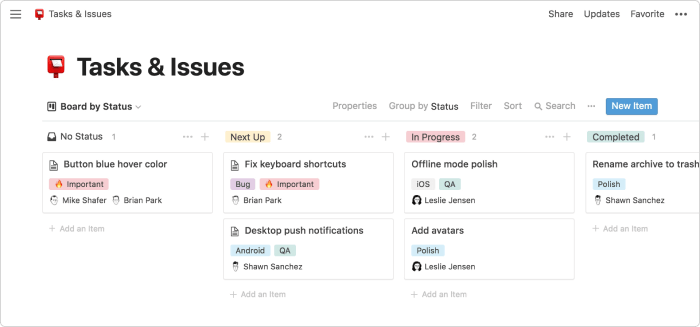 Notion is a mighty project management tool software and works as an all-in-one. It brings everything that employees need for managing projects together in one place with an extensive range of tools: a calendar, a tool for taking notes, a flexible drag-and-drop editor, a personal weekly checklist, and a knowledge base. All of them are to help your team plan and discuss projects, keep track of all ideas, and share information with colleagues.
Pricing
For individuals and small groups, it has a free plan with a few blocks you can add to your page limited to 1,000 and file uploads up to 5MB. For growing teams, the price is $8 per user/month (annual billing).
9. Trello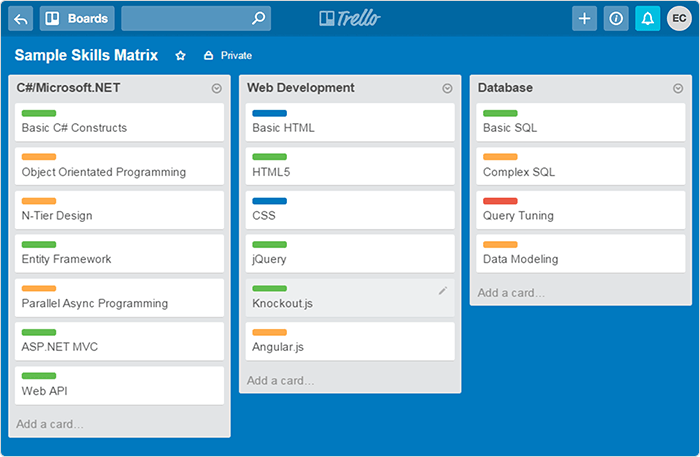 Trello is another web-based tool that is packed with powerful features for managing and controlling projects. Its specialty is its function of visualizing project tasks. The tool includes boards, lists, and cards that let you prioritize and organize your projects and track all their facets visually. Another specialty is that it has an easy-to-use mobile app, which is the perfect solution for the remote worker on the go.
Pricing
Free for personal use. Team plans start from $9,99 per user/month (annual billing)
10. YouTrack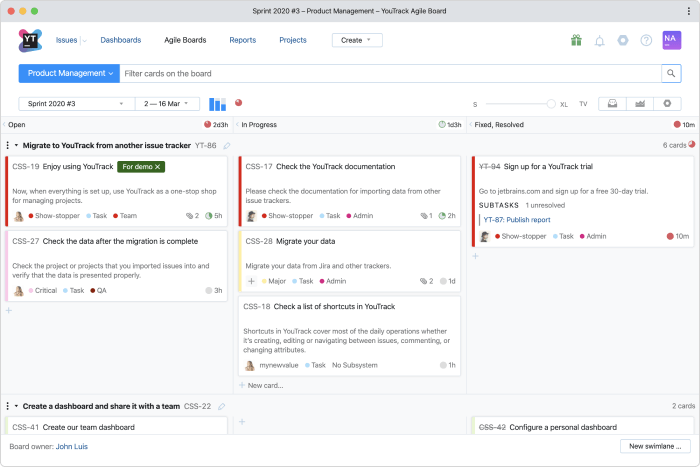 It is a browser-based issue-tracking and project management platform specially created for developers and agile teams. It can let you track bugs and tasks, sprints, plan releases, and create a workflow. YouTrack is the only issue-tracking tool that can be customized so your issues will suit your project's specific needs.
Pricing
Free for individual and small groups of up to 3 members. For growing team members, the price starts at $4.16 per user/month (annual billing).
11. ProofHub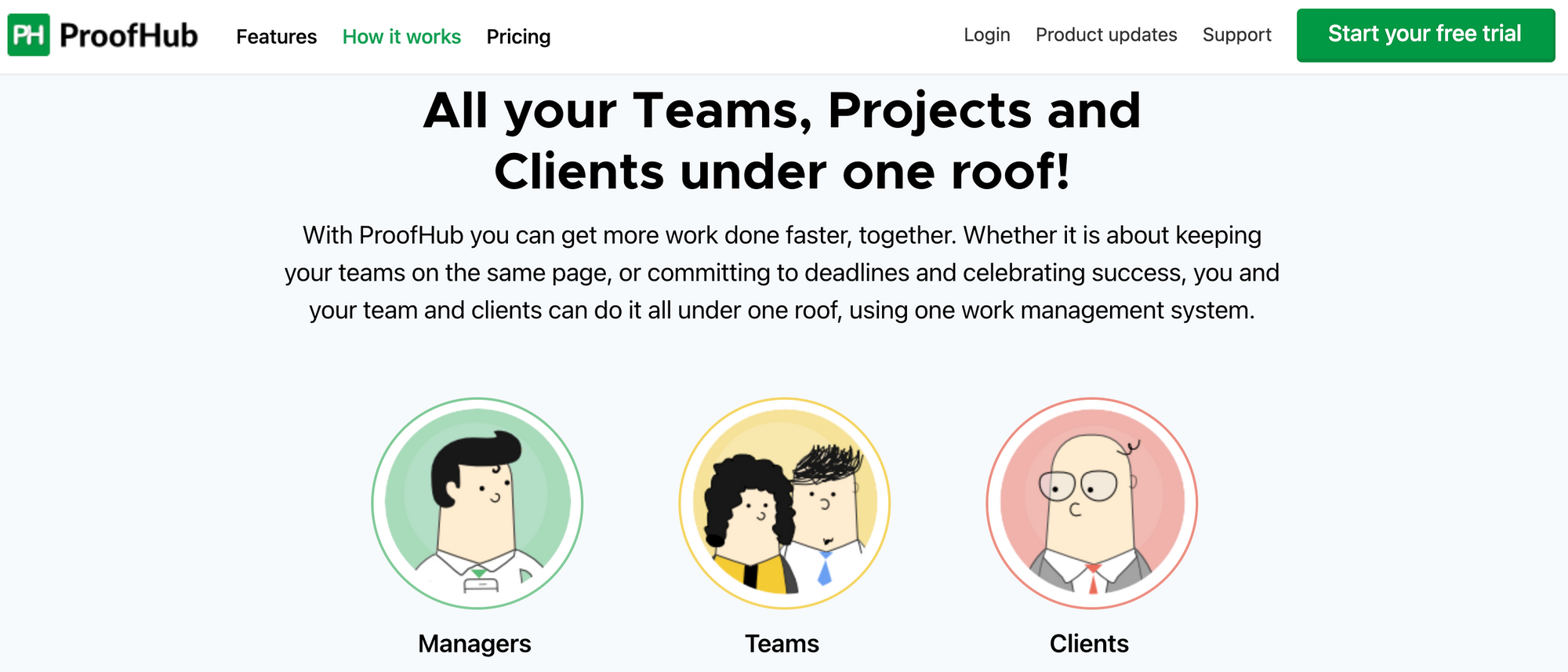 ProofHub is a cloud-based project management software with powerful team collaboration capabilities. ProofHub helps you stay in ultimate control of your remote teams and projects; from creating tasks with deadlines to visualizing project timelines, tracking project progress, having real-time virtual discussions, and bringing all your scattered data together.
Pricing
ProofHub is available at a flat price of $89 per month (billed annually) with unlimited projects, users, and all its advanced features.

👉 If you are looking for alternatives to ProofHub, check our best ProofHub alternatives list.
12. nTask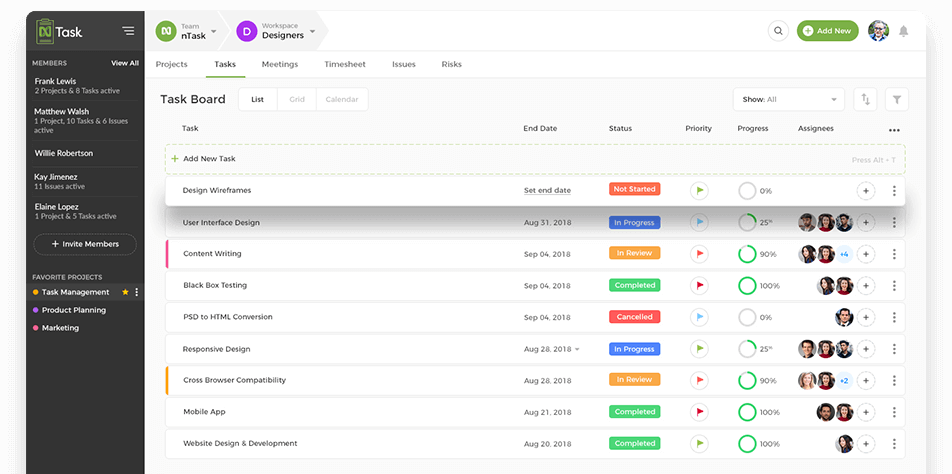 nTask is a robust project management software suitable for remote teams to keep track of all the work activities, and keep everyone on the same page. It can help users to plan projects, assign tasks, manage budgets and other financials, manage workflows with Gantt charts, track time, and help to get productive.
Pricing
It offers a free basic plan for 5 team members. The premium plan is at $2.99 per user per month and the Business plan is at $7.99 per user per month.
13. Teamhood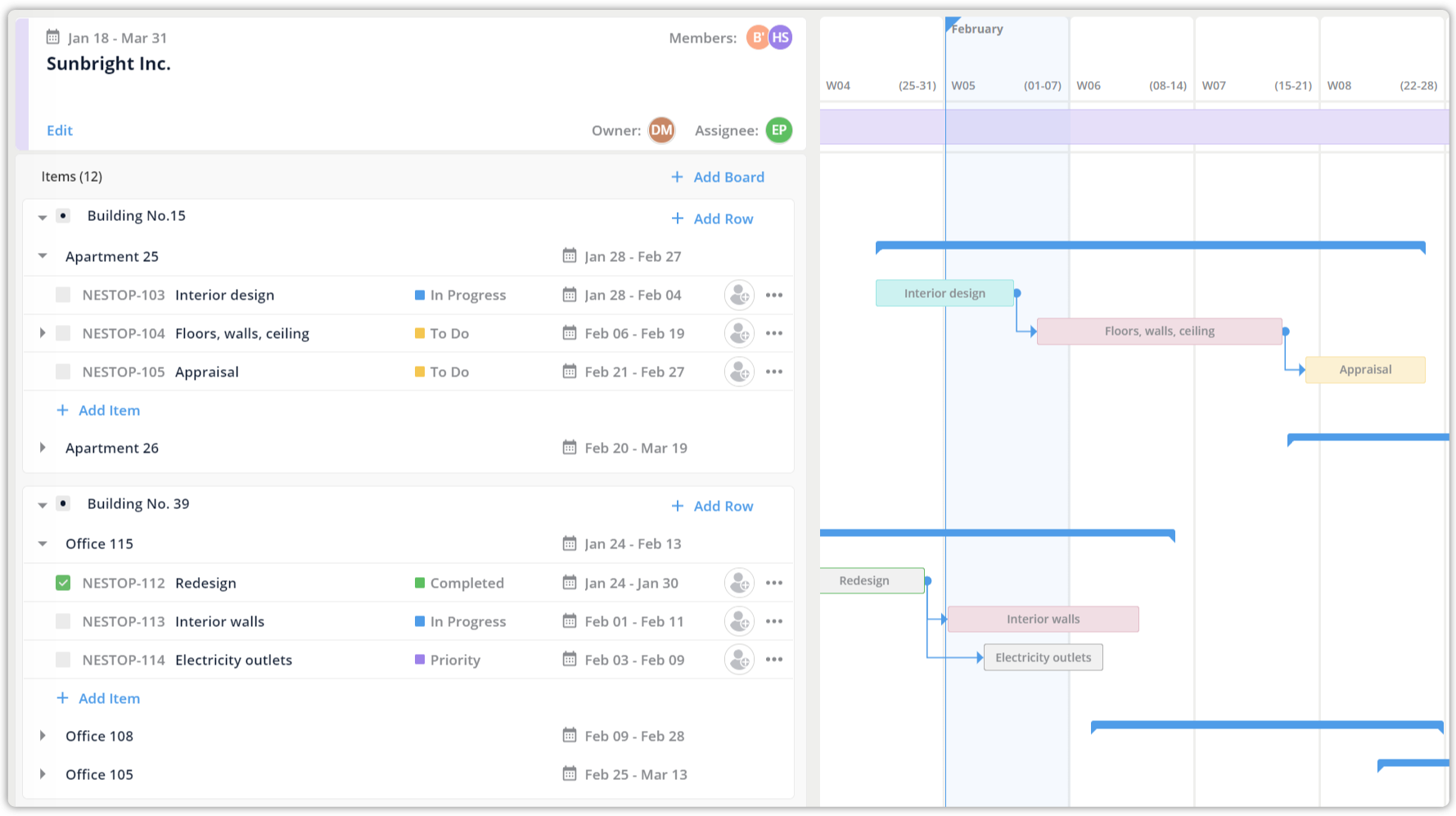 Teamhood is a visual project management tool that lets you control the full company process from daily team tasks to the project portfolio.
With Teamhood you can visualize and track tasks in fully customizable Kanban boards or Gantt charts, share information and collaborate in task details, create a timeline with dependencies, manage the team workload, and more. It is an all-in-one remote working solution for your team.
Pricing
Plans differ based on the additional features, the Professional plan starts at €9 per user/month.
14. Teamwork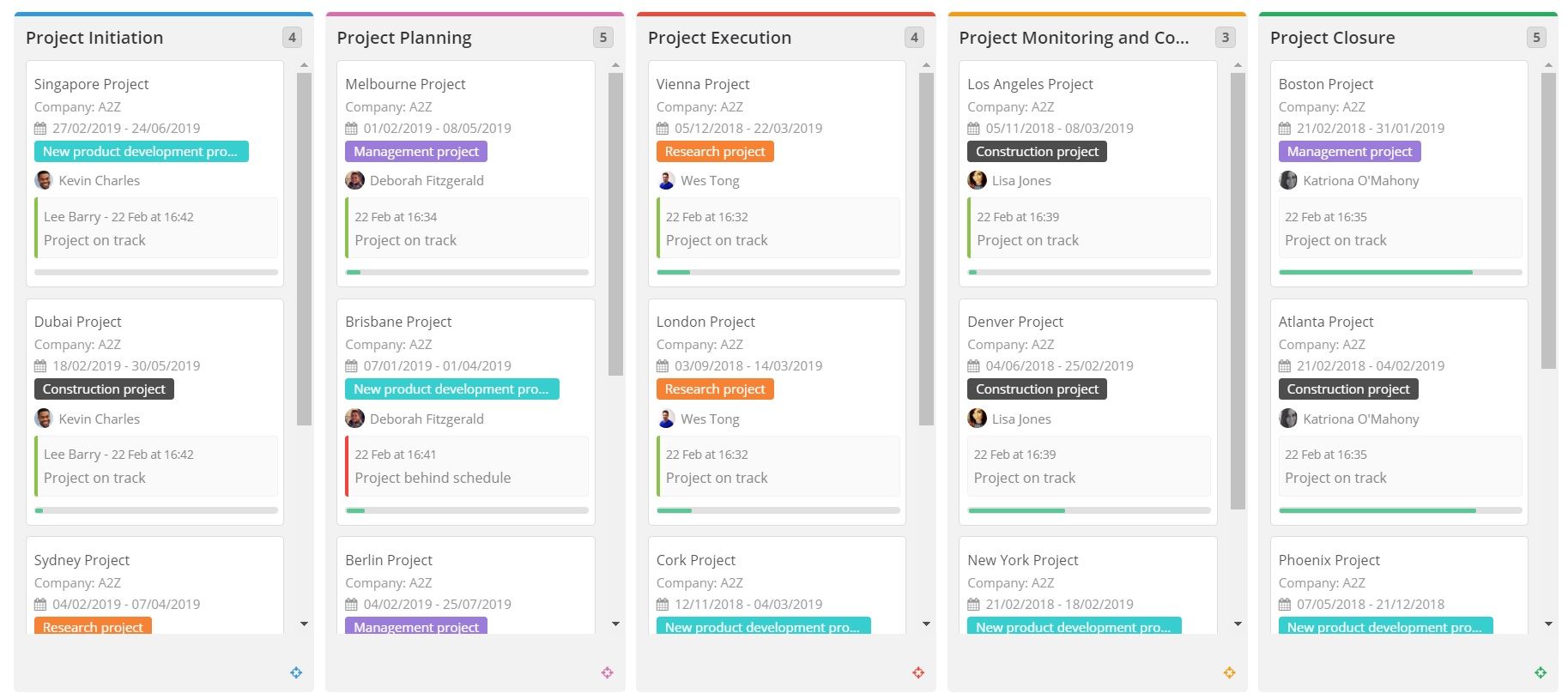 Teamwork is a team management software that is easy to use and has a simple learning curve. Managing a remote team with Teamwork is super easy and also teamwork acts as your single source of truth. Features like task lists, board view, Gantt charts, time tracking, live chat, and more, make Teamwork a top choice for remote teams that need to complete projects, in a faster, more efficient way.
Pricing
Teamwork has a free option with limited capabilities, and paid plans start at $10 per user per month.
15. Onethread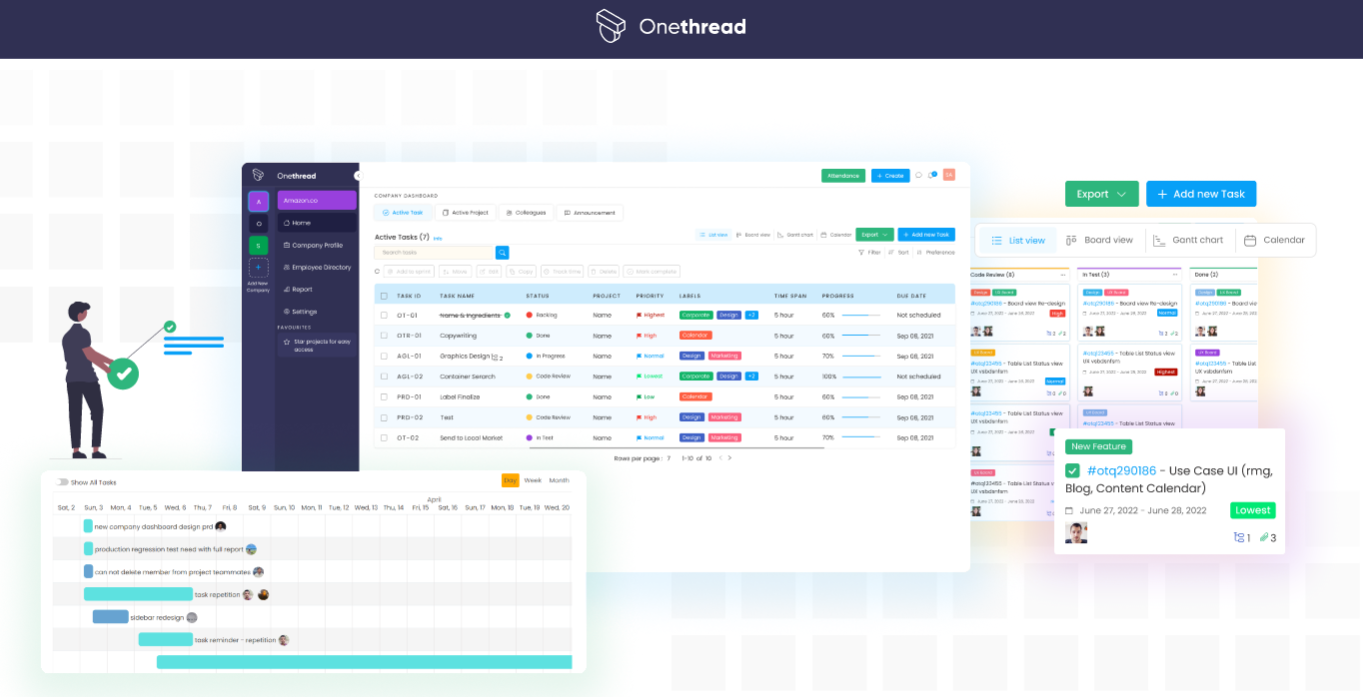 Onethread is a project management solution specifically for agencies. You can track tasks, chat, share files, generate reports, and overview everything from the dashboard.
You can collaborate with your suppliers, and vendors through the partner feature too. Onethread's goal is to make internal and external teams of any agency work together on the same platform. This is the most cost-effective solution in the market and you can customize the solution to fit your exact needs.
Pricing
Contact the vendor
16. ClickUp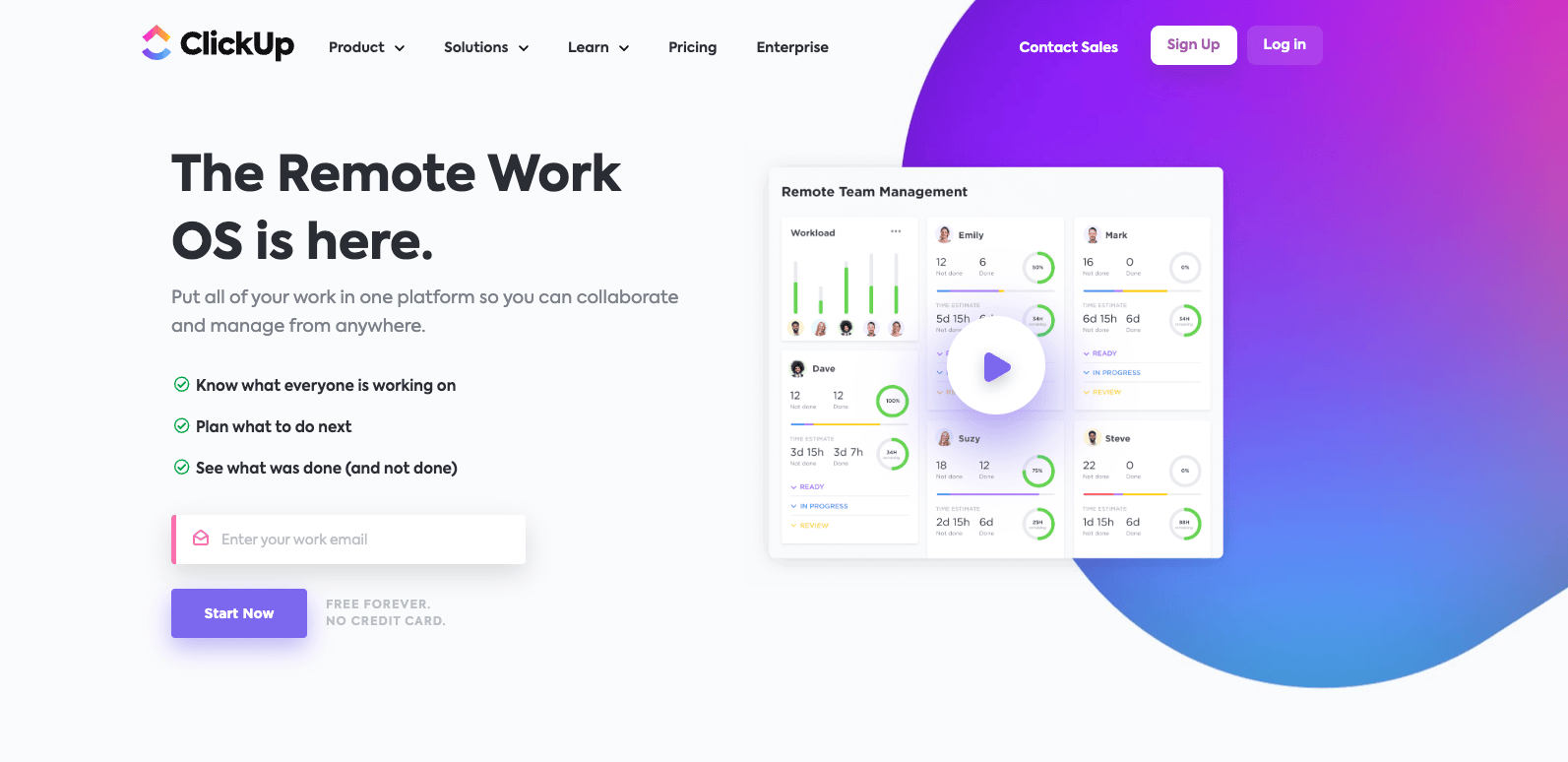 ClickUp is a project management and productivity software to help manage tasks and streamline workflow all under one ecosystem. This project management software helps improve team collaboration and communication through various features such as a customizable dashboard, multiple views, time tracking, real-time reporting, integrations, and so much more.
This customizable online software solution can be personalized according to user preferences, business processes, and workflow. Manage and communicate with your remote team to stay aligned with what everyone is working on in real-time. Define goals, establish clear processes, and keep all communications in one place.
Pricing
ClickUp offers a free forever plan for personal use. Unlimited plans for small teams start at $5 per member per month. Business and Business Plus plans for bigger teams start at $5 and $12 per member per month.
Best Remote Work Software for Communication
When it comes to working remotely, one of the biggest challenges is communication mishaps. Virtual teams need constant and precise interaction with all members.

Thankfully, there is a huge range of modern tools that can let employees discuss tasks and projects in real-time wherever they are so that everything moves swiftly. Here are some of them:
17. Slack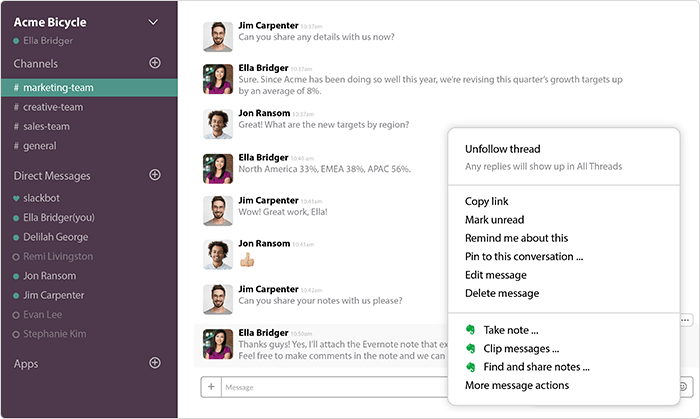 Slack is a business communication platform that lets you create several channels for various teams and add new members to multiple channels. Employees can share files, send instant messages, and start video calls. One of Slack's remarkable features is integrating many other apps and workflows, including support, sales, and ticketing.
Pricing
It has a free version that lets you host only 1:1 video calls between teammates and keeps a limited searchable history of past messages. The paid version starts at $6.67 per active user/month (annual billing).
18. Skype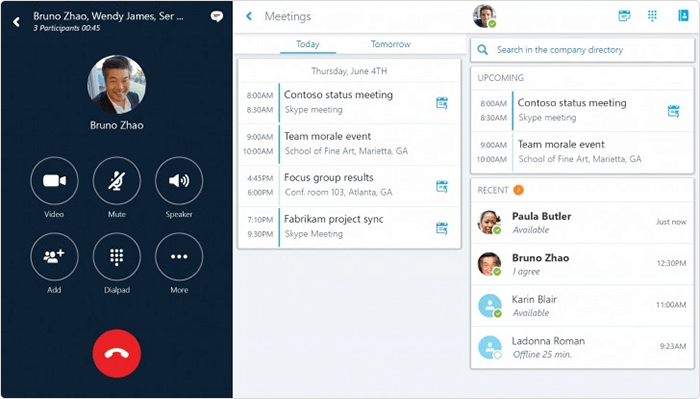 Millions of users use Skype daily to make video calls, screen share, send messages, and share documents. Everyone has their own personal Skype account, so if you don't want to invest in a communication tool for your organization, it can be a great way to keep in touch with your remote members.
Pricing: It is free to use, but certain Skype services like calling a phone or landline, or mobile will incur a fee.
19. Rocket.Chat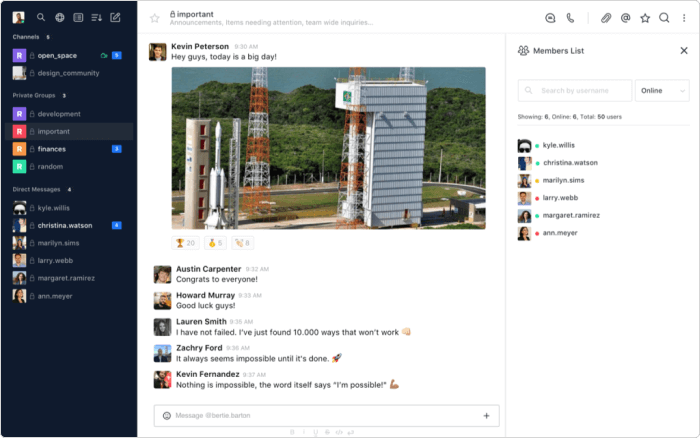 Rocket.Chat is one of the best open-source Slack alternatives where users can modify and integrate it with a large number of tools such as Gmail, Trello, Freshdesk, Dropbox, and Google Docs. In the Rocket. Chat, you can also host a chat room for your team members on your own server. This can provide additional security but requires a bit more technical skill.
Pricing
It has a free plan with a limited set of features. Costs from $3.00 per user/month with full features.
20. Troopmessenger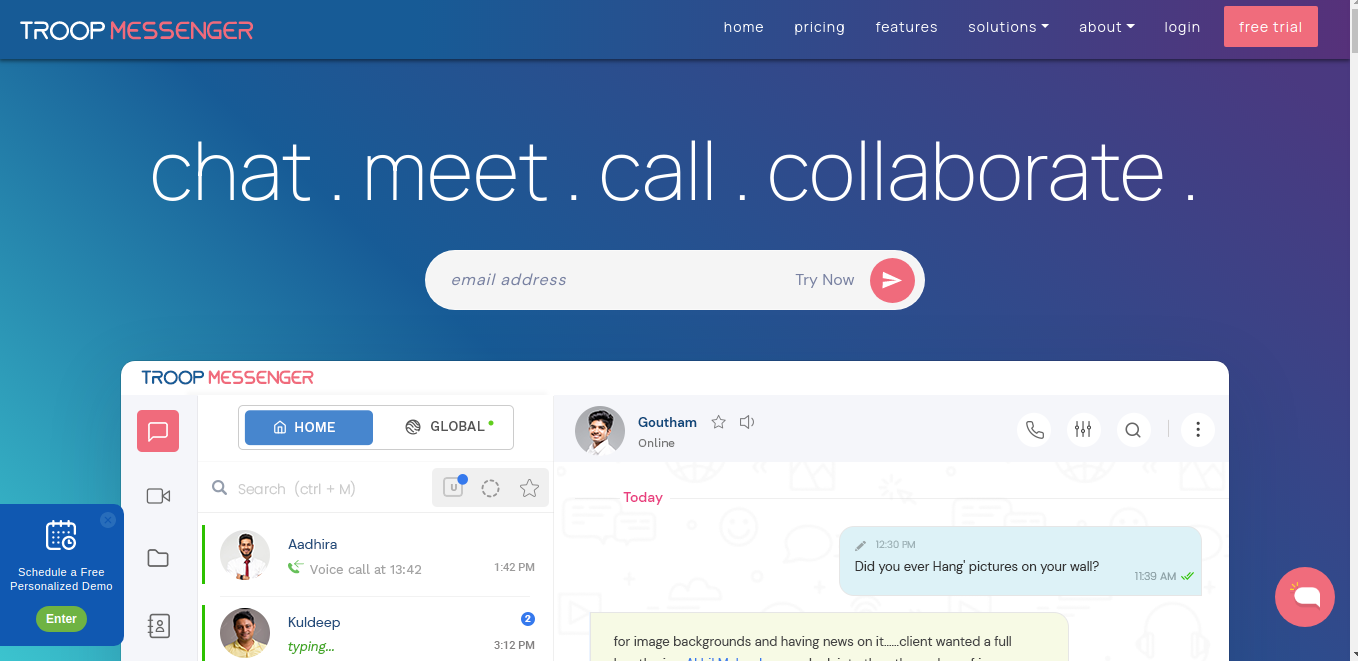 Troop Messenger, which provides all essential chat, call features, etc. in addition to other required features like video/audio conference and screen sharing, remote access, live location tracking, and so on.
Pricing
Troop Messenger costs $2.5 per month for the Premium Plan and $5 per month for the Enterprise Plan, with the Superior Plan necessitating sales contact.
Web Conferencing Tools for Remote Work
Web conferencing software can be categorized as a communication tool. But the ones we have selected are designed explicitly for holding online meetings and provide advanced features for web conferencing like scheduling options and desktop sharing. These also can be used for training remote employees.
21. Zoom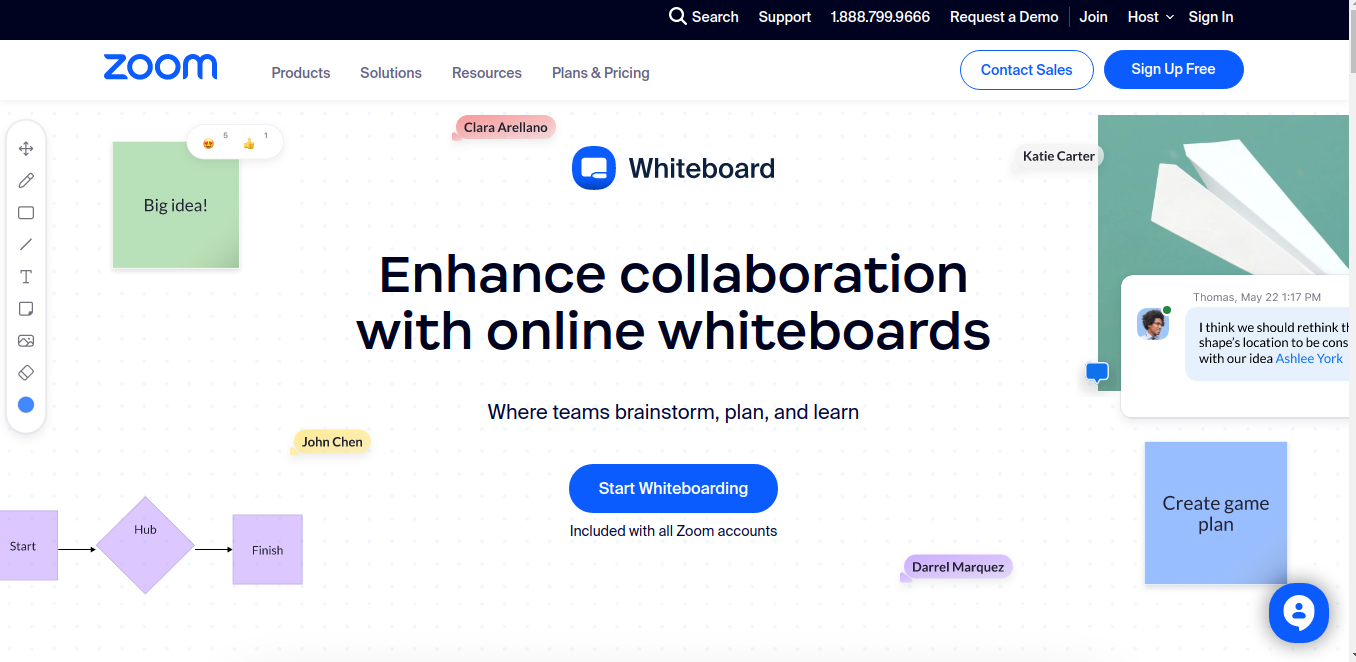 Zoom is a cloud-based web conferencing software that lets team members discuss their projects and other works through video conferencing and chat. You can record the whole video conference as a full-sized video. Zoom also features conference calling with multiple users, meeting scheduling, and screen sharing.
Pricing
It is free for personal meetings. The paid plans start at $14.99 per host per month.
22. GoToMeeting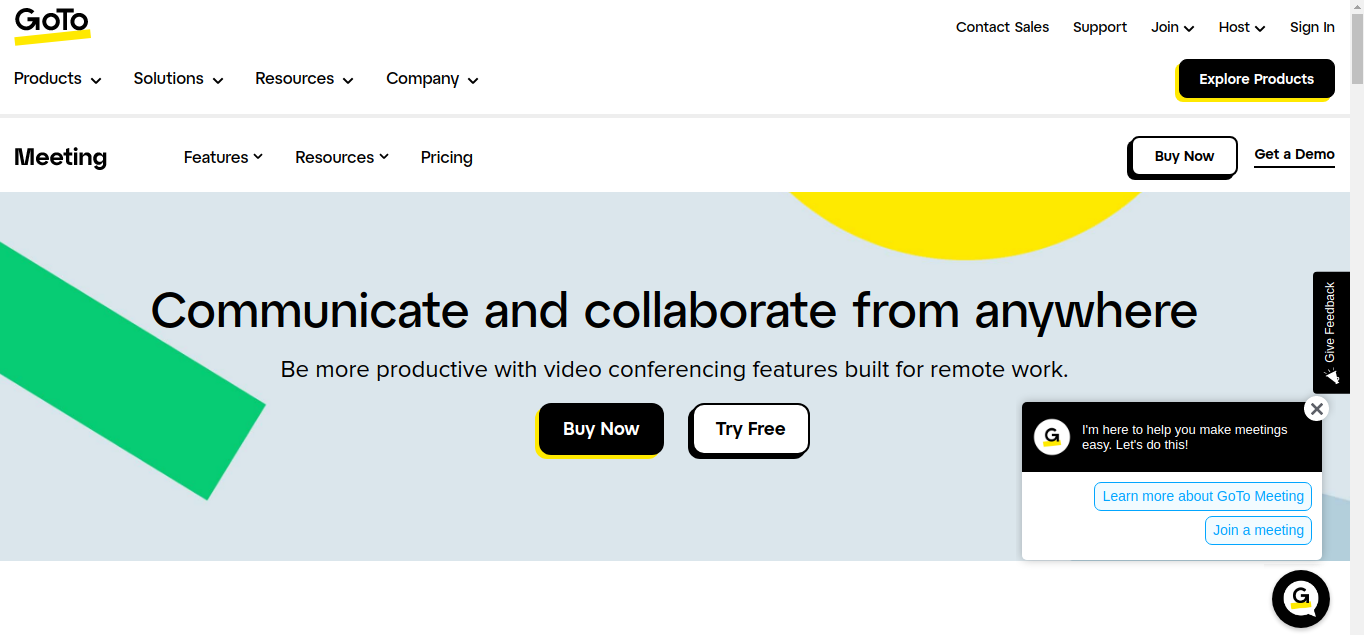 GoToMeeting is another web-based video conferencing tool. It's more like Zoom, which provides some features to make your meetings more interactive and productive.

They include screen sharing, web audio, a dial-in conference line, drawing tools, and video recording. It also offers email and instant messaging. All of these can be integrated with Microsoft Office.
Pricing
For up to 150 people it starts at $12.00 per month (annual billing)
23. Google Meet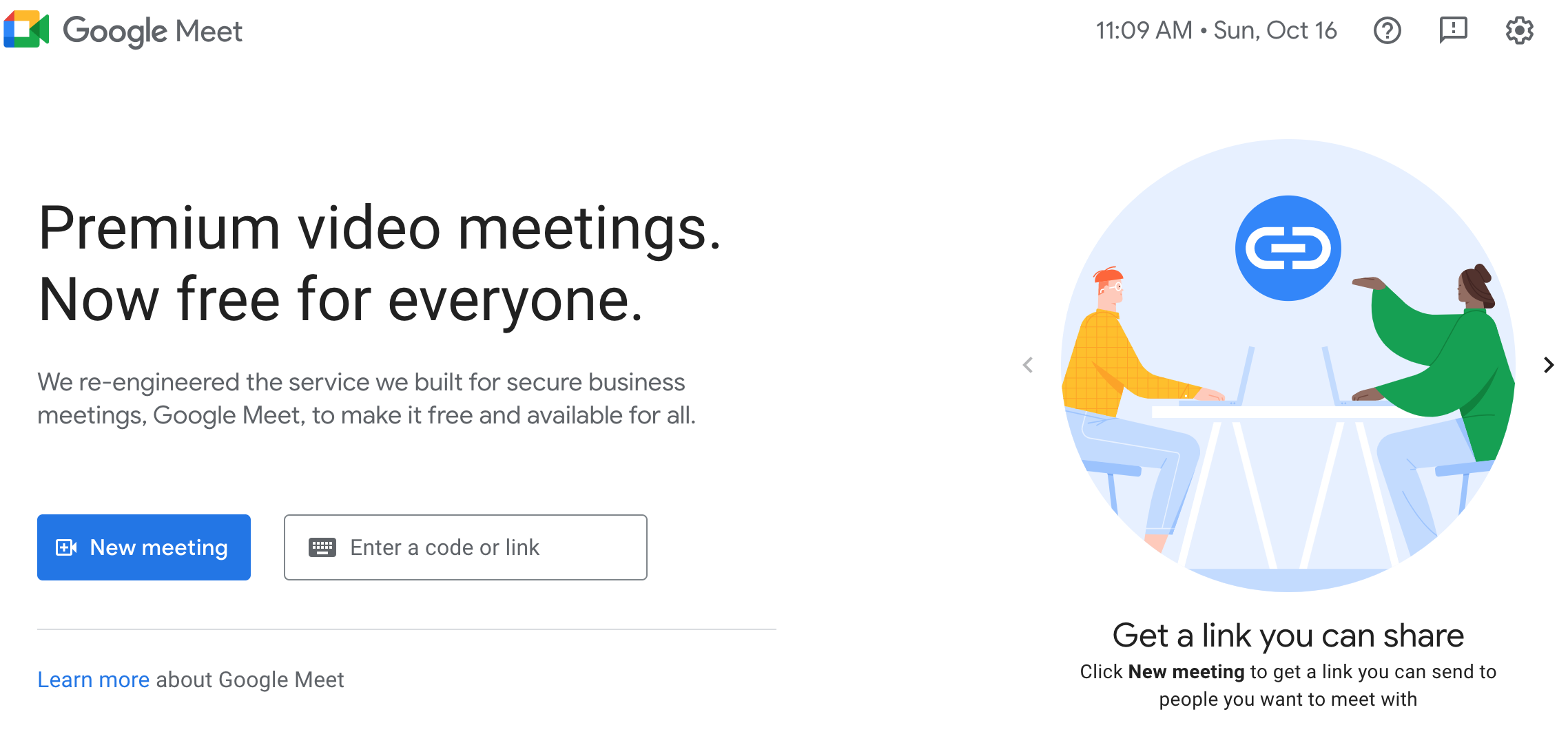 Google Meet is also a cloud-based collaboration tool, which is part of G-suite. Whether you need to make a video call or voice call, chat, or send multimedia messages. G-suite makes any team collaboration super easy; it doesn't matter where your team members are or what devices they use.
Pricing
This service is sold within the complete G-Suite package. It is available through three service plans. The starting plan costs $6 per user/month.
24. Chanty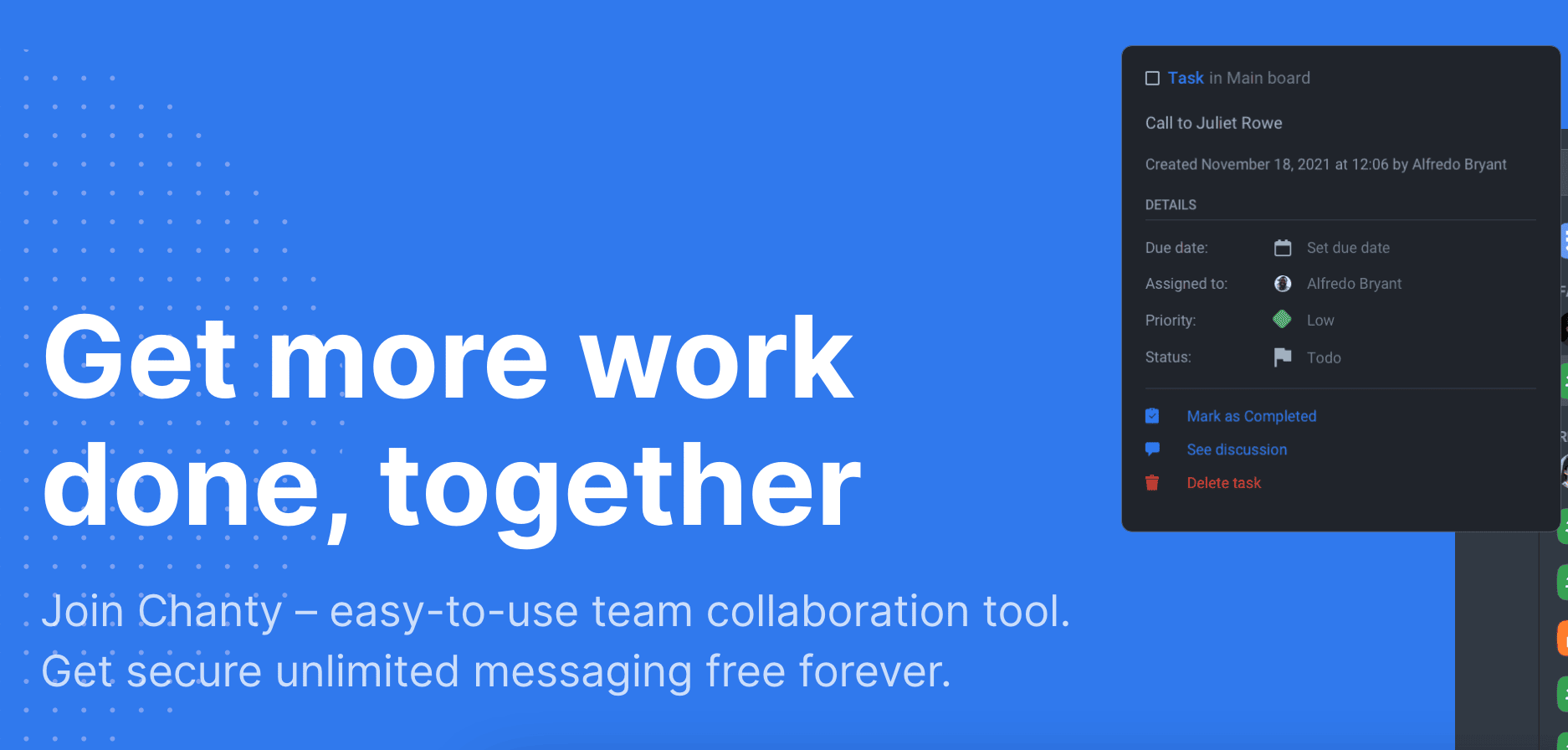 Chanty is a remote working tool that allows teams of all sizes to communicate, collaborate, and get more work done together. It also allows you to create new tasks from scratch or turn any message into a task to enjoy smarter collaboration with your deadline-driven team.
The key features involve one-on-one or group audio/video calls, screen sharing, multi-guest users, voice messages, built-in task management, a kanban board, a team book, data import, file storage for up to 20 GB per team, multiple integrations, and a lot more in a very affordable pricing plan.
Pricing
The free plan with basic features can be used by up to 10 members, whereas the business plan offers $3/month/user and the monthly plan offers $4/annual/user.
Remote Work Tools for Document Sharing and Collaboration
The tools we have listed can help remote workers organize all of their data and files in one place and let them access them around the clock from anywhere. They also let you view, edit, and work simultaneously on the same documents, which helps accelerate workflow.
25. G-Suite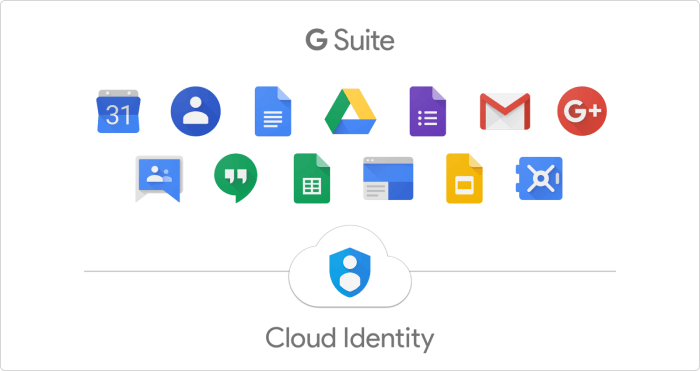 We've mentioned G-Suite while talking about Google Meet. Here we'll touch upon other services of G-Suite. These let you create presentations, worksheets, and notes with the added benefit of being shared and online all the time.
You can work on documents with your teammates simultaneously over the cloud by simply giving them permission to edit or make it a 'view only' file and leave comments in real-time.
Pricing
The basic plan starts at $6 per user/month.
26. Confluence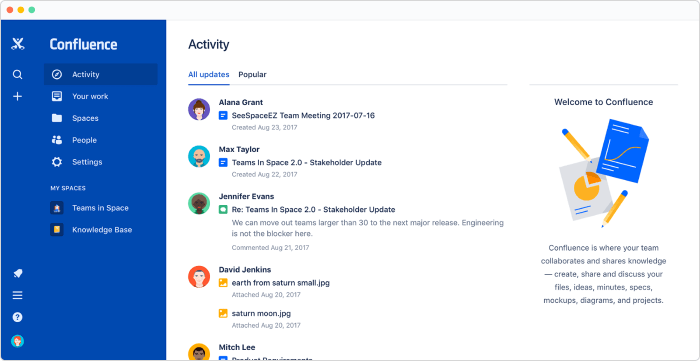 Confluence is also a document collaboration tool for teams, which can also serve as a knowledge base. It lets team members easily share and collaborate on spreadsheets, documents, images, and presentations and track every change and version made to a page. Users can pin comments on the shared files, add their feedback or suggestions, and edit them right from their Confluence panel.
Pricing
The free plan provides up to 10 users, Community Support, and 2GB of storage. More than that number of teammates have to pay $5 per user per month.
27. Helpjuice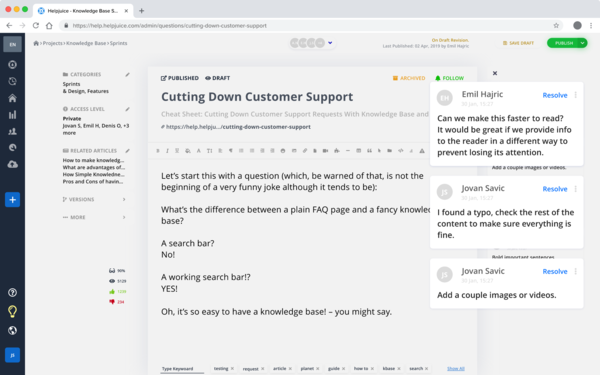 Helpjuice is a SaaS provider of easy-to-use knowledge base software that can be used to create, organize, and share both internal and client-facing information from one centralized, searchable hub. Helpjuice's clean and simple interface allows users to quickly create documents as well as collaborate on them in real-time over the cloud with a live commenting feature all while being able to keep track of previous versions.
Pricing
Pricing starts at $120 per month for 4 users and goes up to $499 per month for unlimited users. All plans come with all features unlocked and a free 14-day trial.
Employee Training Software for Remote Work
Yes, you can also train your remote employees online with the help of these web conferencing tools. Here are the tools that can assist you in training your employees remotely.
28. Moodle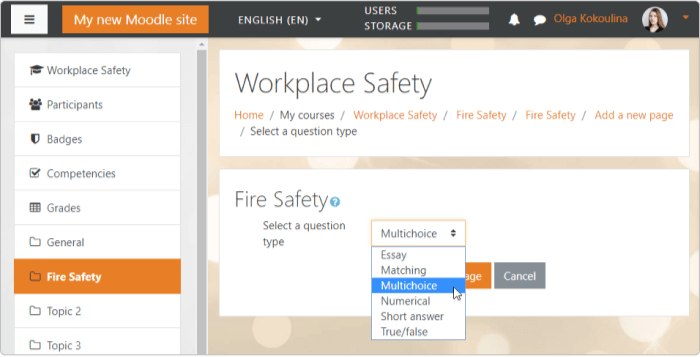 Moodle is an open-source, very flexible learning management system. It can be used to take online courses. As per Luella (co-founder of Test Questions), It can also be extended with over 500 plug-ins for quizzes, assignments, grading, social learning, and certification. If you don't have any idea about LMSs, you will need specialists to help you manage and implement them properly.
Pricing
It is free.
29. iSpring Learn LMS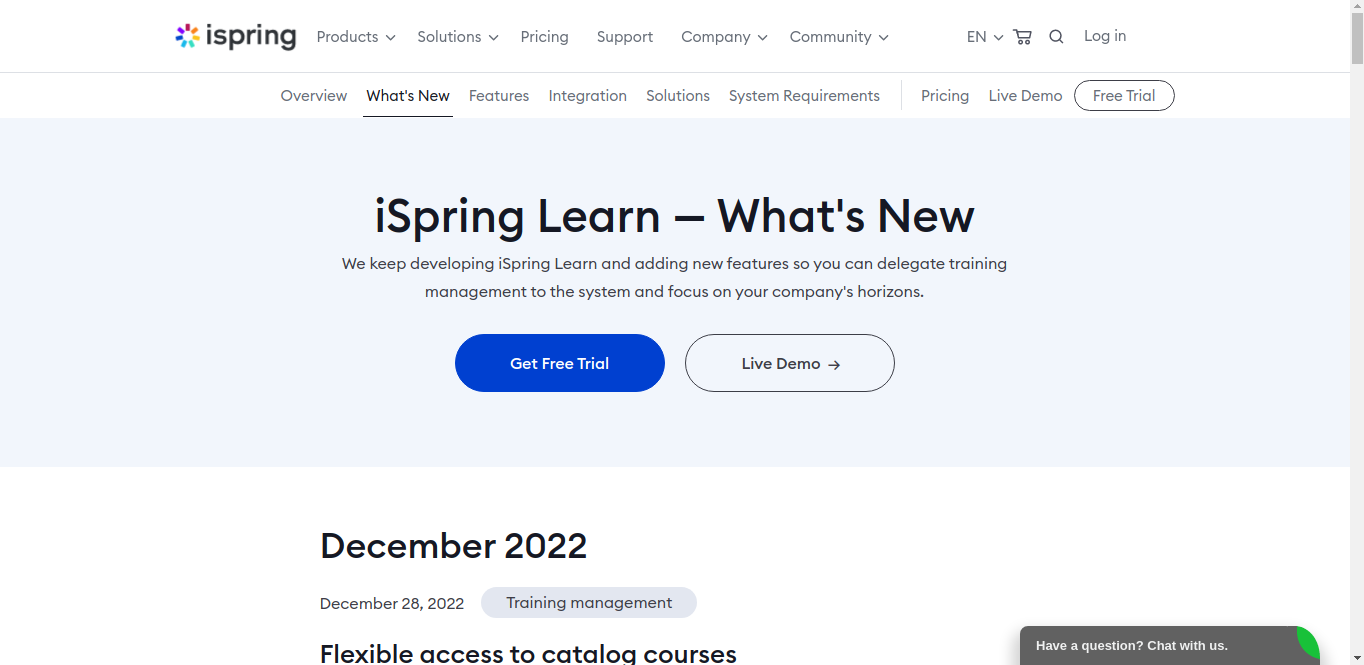 iSpring Learn is an easy-to-use LMS that allows you to manage corporate training without any knowledge of technical options. It's quite simple to load courses, deploy the system, generate reports, and create learning pathways. In addition to that, iSpring Learn has a powerful authoring tool—iSpring Suit.
Pricing
Pricing plans depend on how many learners sign in to the platform per month. The basic plan for 100 learners/month costs $3.66 per learner.
30. Apty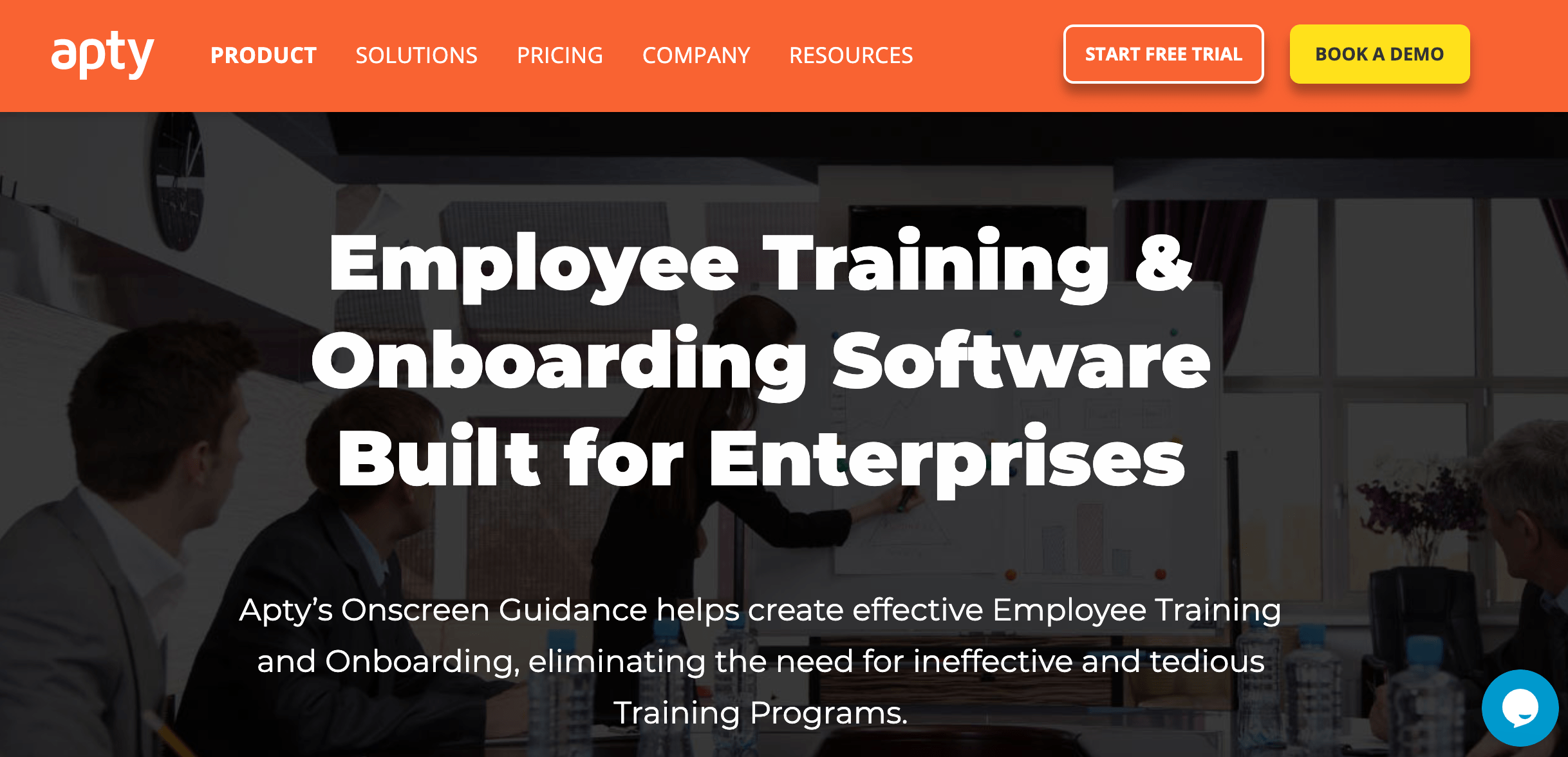 Apty's Built-for Enterprise Digital Adoption Platform simplifies complex web-based applications with intelligent onscreen-guidance and software walkthroughs helping you accelerate software adoption and transform employee productivity. Apty empowers Enterprises to maximize the RoI from software investments by making complex Enterprise applications easy to use for employees.
Apty powers the Digital Adoption and Digital Transformation efforts of several Enterprise giants like Mary Kay, Delta Airlines, Boeing, and Hitachi.
Pricing
Apty is offering two pricing plans. One is FREE, and another is Custom Plan.
Best Productivity Tools for Remote Work
Working remotely requires a high degree of discipline, organization, and planning to stay on task. To make it easier, you can accept bits of help from tons of productivity tools available on the market. Various kinds of solutions help one stay focused.
31. Focus Booster
Focus Booster is a tool designed to empower you to stop procrastinating, track your time, and maintain focus on important things. Based on the experiment of the Pomodoro break tracker, it helps you get things done while also taking frequent breaks.
Pricing
There's a free trial that lets you use 20 Pomodoro sessions per month. The paid plans start at $2.99.
32. Forest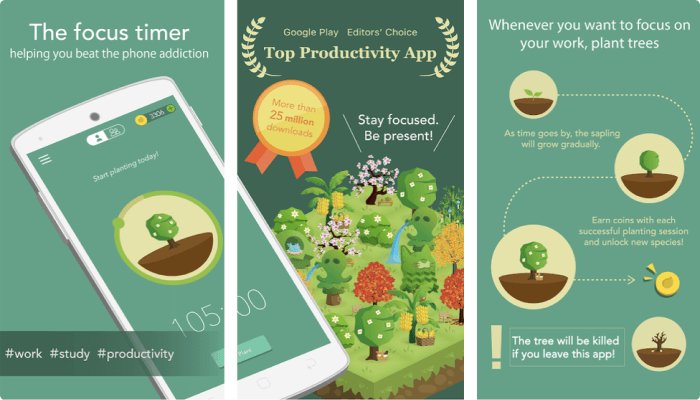 Forest is a mobile app that helps you stay away from your smartphone and remain focused on your tasks. The idea of this app is to build a forest where every tree represents a task.
Pricing
The app is free on the Google Play Store and $1.99 on iOS. It also offers a free extension for Google Chrome.
33. Brain.fm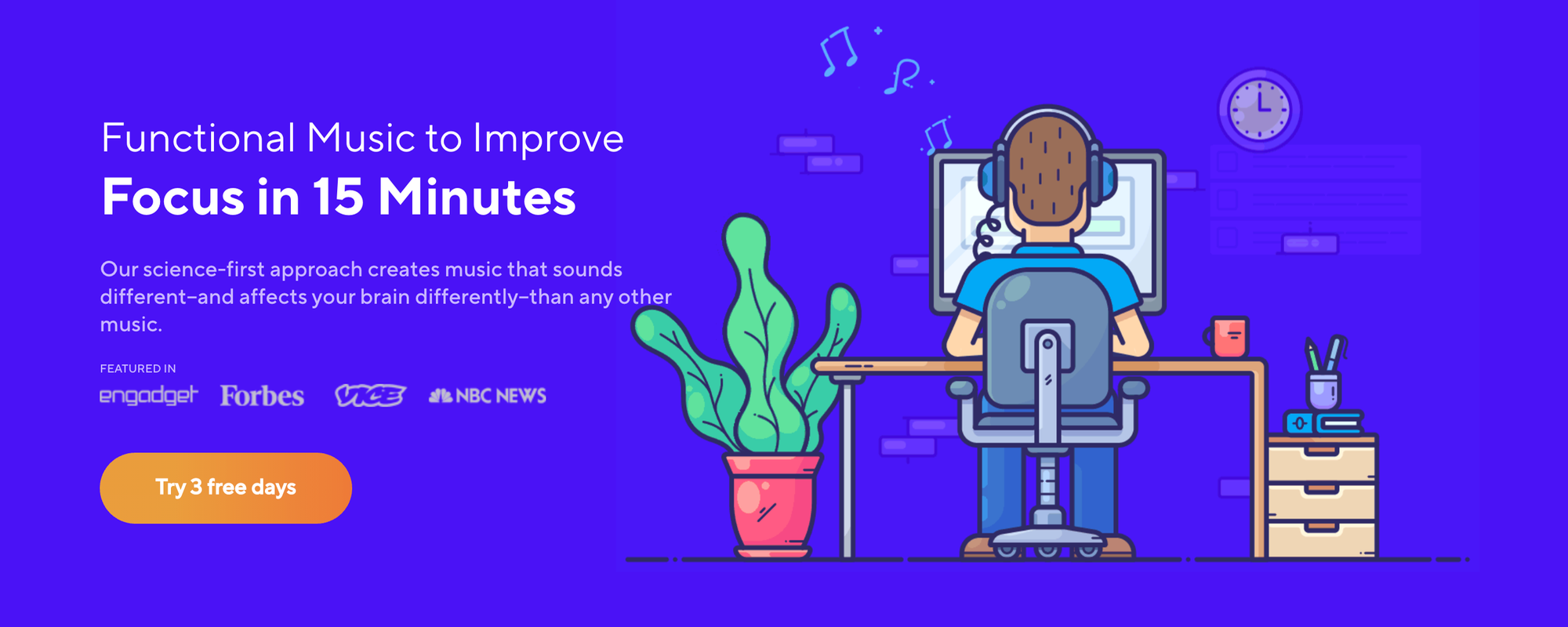 Brain .fm provides music specially designed for brain stimulation. There are various types of tracks to improve focus, relaxation, meditation, and sleep in a matter of 15 minutes.
Pricing
Unlimited access to Brain .fm for a month, starting at $6.99.
Best Online Video Editor
34. InVideo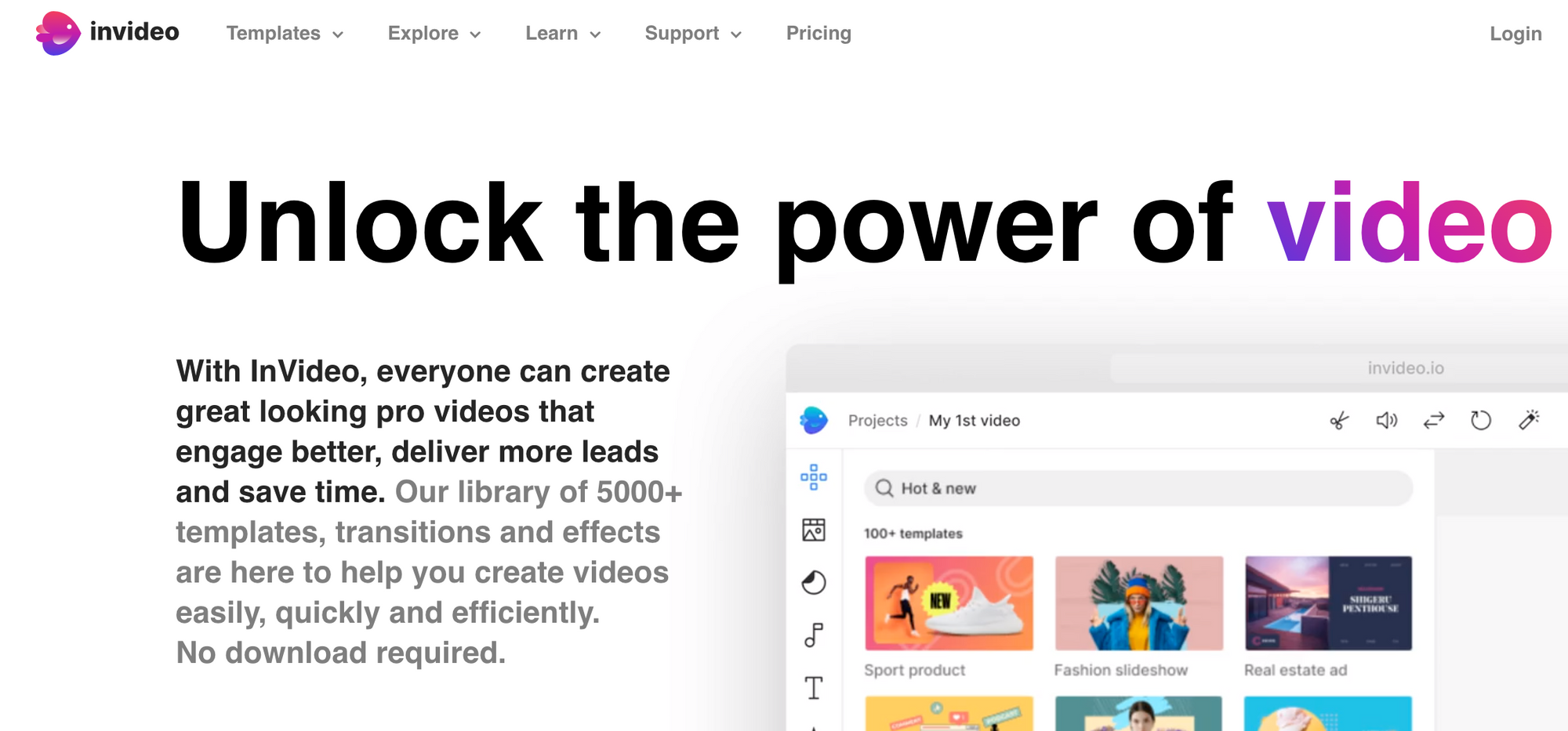 InVideo is a powerful browser-based editing & fusing tool. To frame up videos beautifully, professional video editors love to use InVideo. It is a preferred choice for millions of professional video editors across the globe because of its features like customizable motion graphic elements, text, icons, shapes, etc. along with effects, transitions, and color correction.
Moreover, InVideo enhances the user's journey of making professional videos online through its flexible timeline and drag & drop feature.
Pricing
Free, $15/month, and $30/month for Business and Unlimited plans respectively.
35. VEED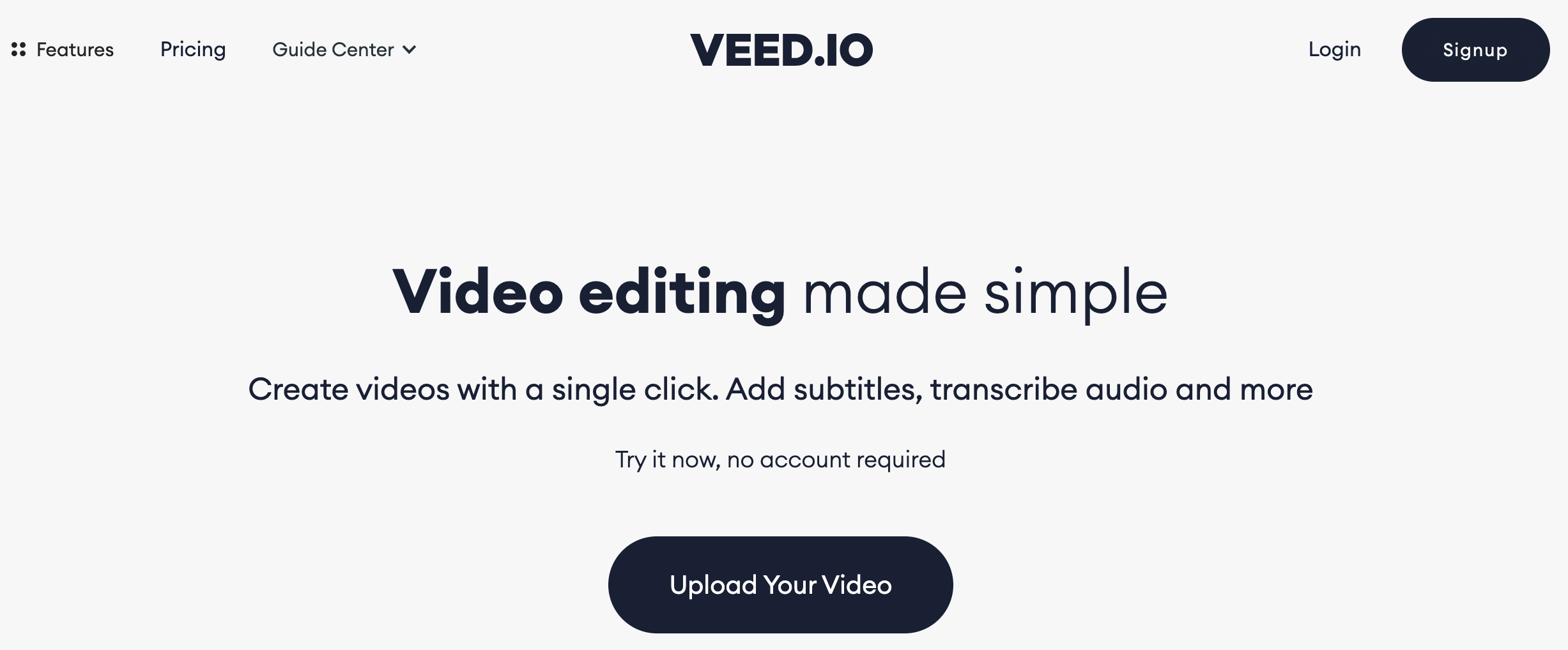 VEED is an easy-to-use online video editor. It has tools that are intuitive and make video editing tasks simple. You can cut, crop, rotate, add music, and text, generate subtitles automatically, and even screen record. The days of downloading clunky video software are over.

VEED brings you one-click editing online. It's used by thousands of content creators - marketers, teachers, creatives - with a focus on producing material that engages and grows audiences. They are adding new features all the time, and have great customer service (with a Live Chat) if you ever need help.
Pricing
Free Plan, The Basic plan starts at $18/month, Pro plan starts at $30/month.
36. Movavi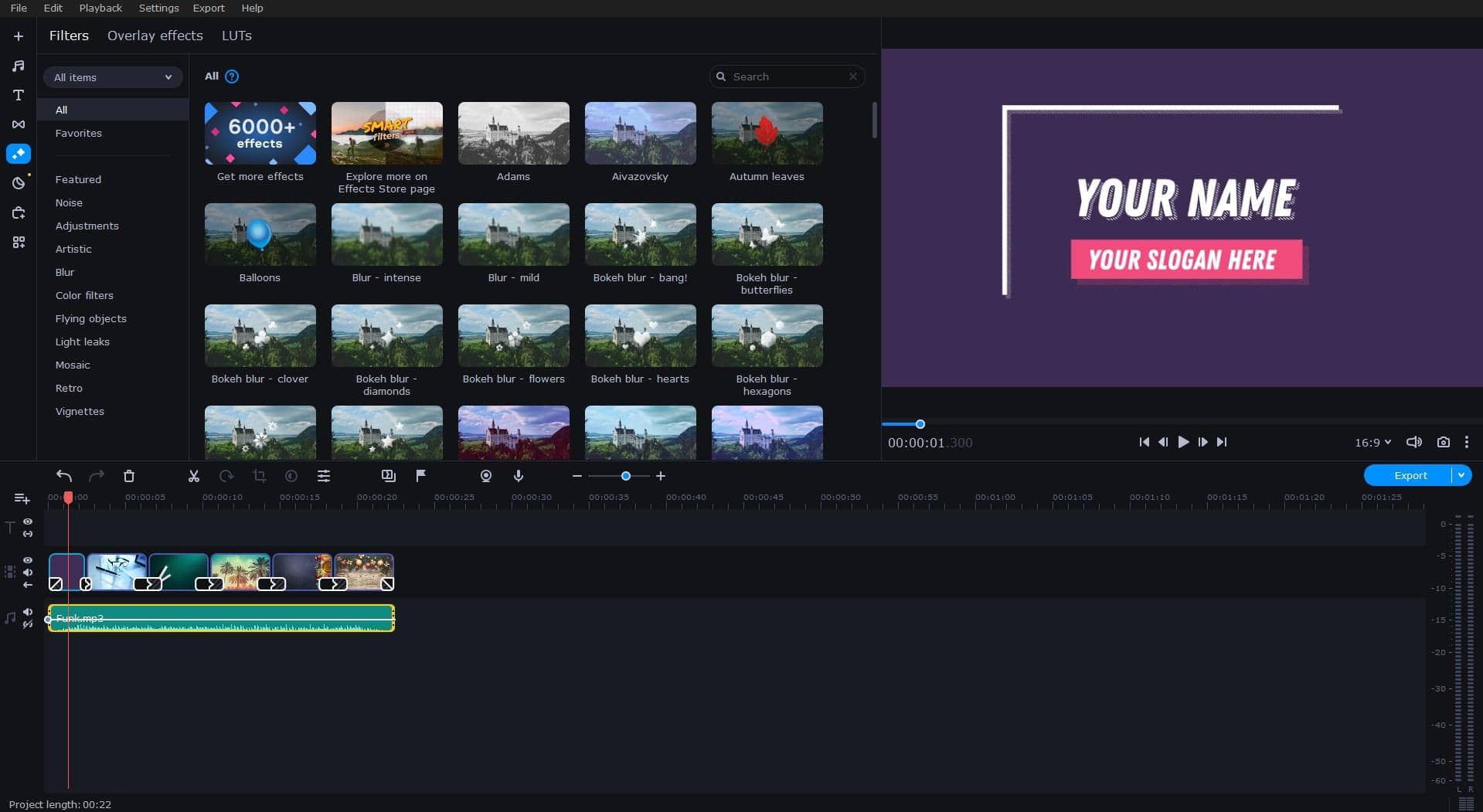 If online editors are not your cup of tea and you need a more feature-rich solution to create outstanding video content, try Movavi Video Editor. Movavi software has been around since 2004 and provides great experiences for Windows and Mac users.
The learning curve is easy – the user interface is easy-to-use and intuitive and all the important tools are right at your fingertips. With amazing special effects, filters, and transitions, you can make your videos look like professional masterpieces. Advanced options like AI background removal, PiP, color grading, and audio editing are also available for those who need to go beyond the basics.
Pricing
7-day free trial, $54.95 for a 1-year subscription, $74.95 for lifetime access.
Bonus Remote Work Tools
37. Jotform Apps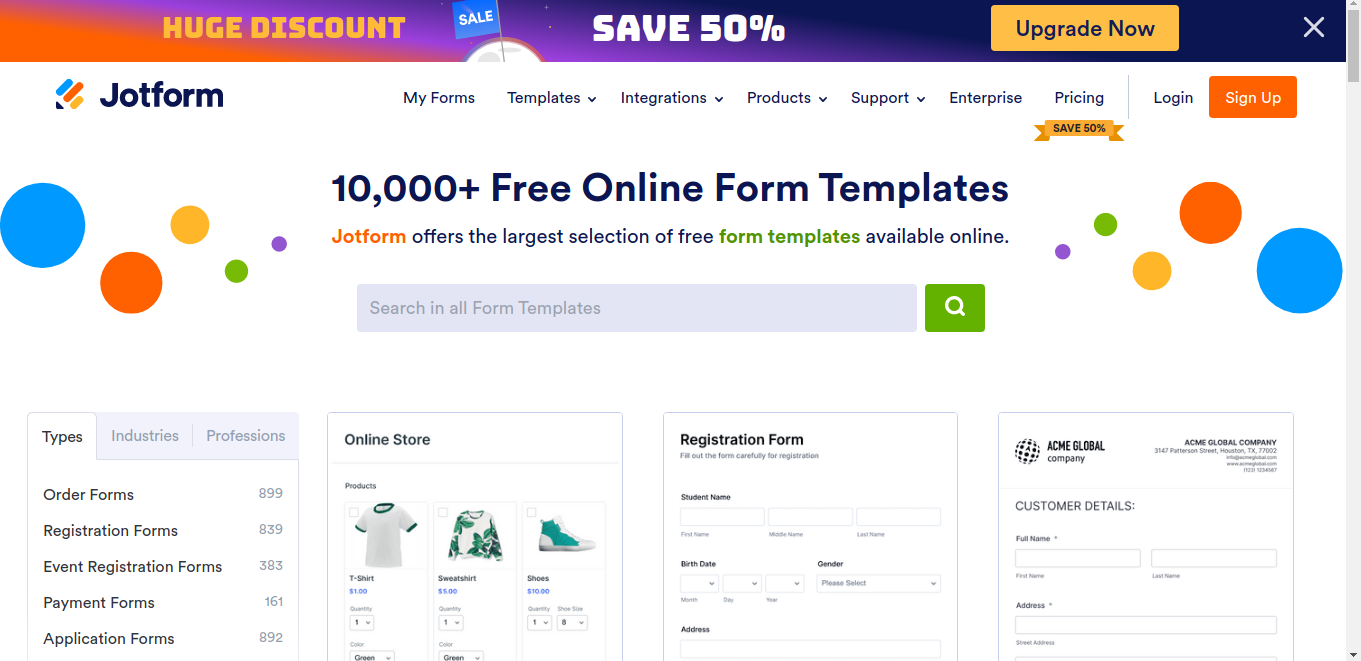 Jotform Apps is a free no-code app builder that lets you add forms, widgets, and branding to a fully custom app that can be downloaded onto any smart device. Use their intuitive drag-and-drop interface to add forms and elements to your app.
When your app is ready, share it via a link, email, or QR code. Your users can directly download the app onto their devices. Jotform also offers tons of unique templates to help you get a jump start on your app. Collaborate on your app with your teammates and see the changes you make live.
Pricing
The free option includes all of their features. Various options have increased form limits and submissions starting from $24 per month annually.

38. Mailbutler

Mailbutler is designed for freelancers, team leaders, and professionals of all kinds, Mailbutler offers a full suite of tools to make your inbox smarter. Mailbutler's features are added directly to your native inbox application, providing additional functionality. Offering everything from Send Later and Undo Send to Optimized Scheduling, Email Tracking, and even an inbuilt CRM option.
Pricing
Free Plan, Professional plan starts at $8.95/user/month, Professional+ starts at $14.95/user/month, and Business plan starts at $32.95/user/month.
39. Fyle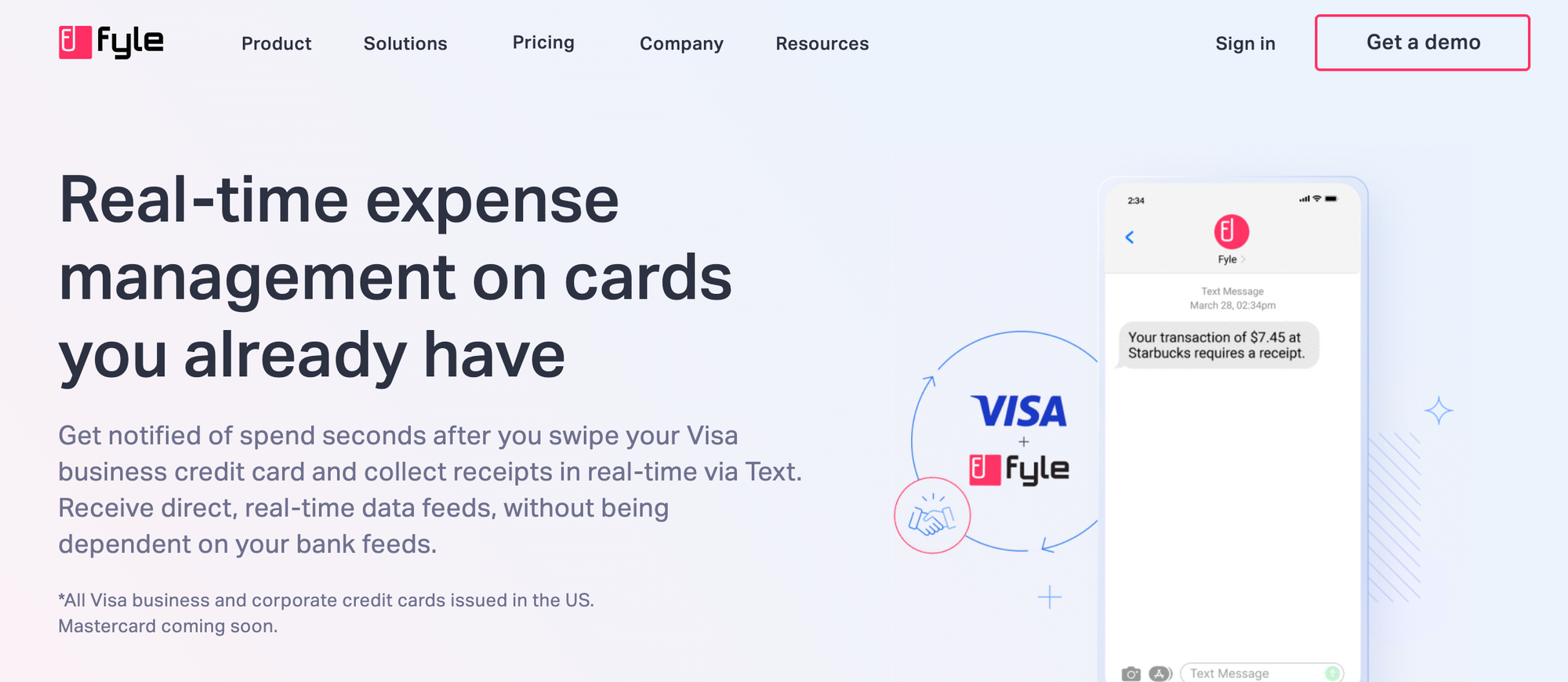 Fyle is a spend management software that lets organizations gain real-time expense management on cards they already have. With Fyle's Visa, real-time feeds integration, any SMB or mid-market company in the U.S. can gain access to real-time spending data for any Visa-powered credit card. Accountants no longer need to wait till the end of the month for the reconciliation of credit card expenses.
Pricing
Standard - $4.99 / active user per month, billed annually. Business - $8.99 / active user per month, billed annually.
40. Getguru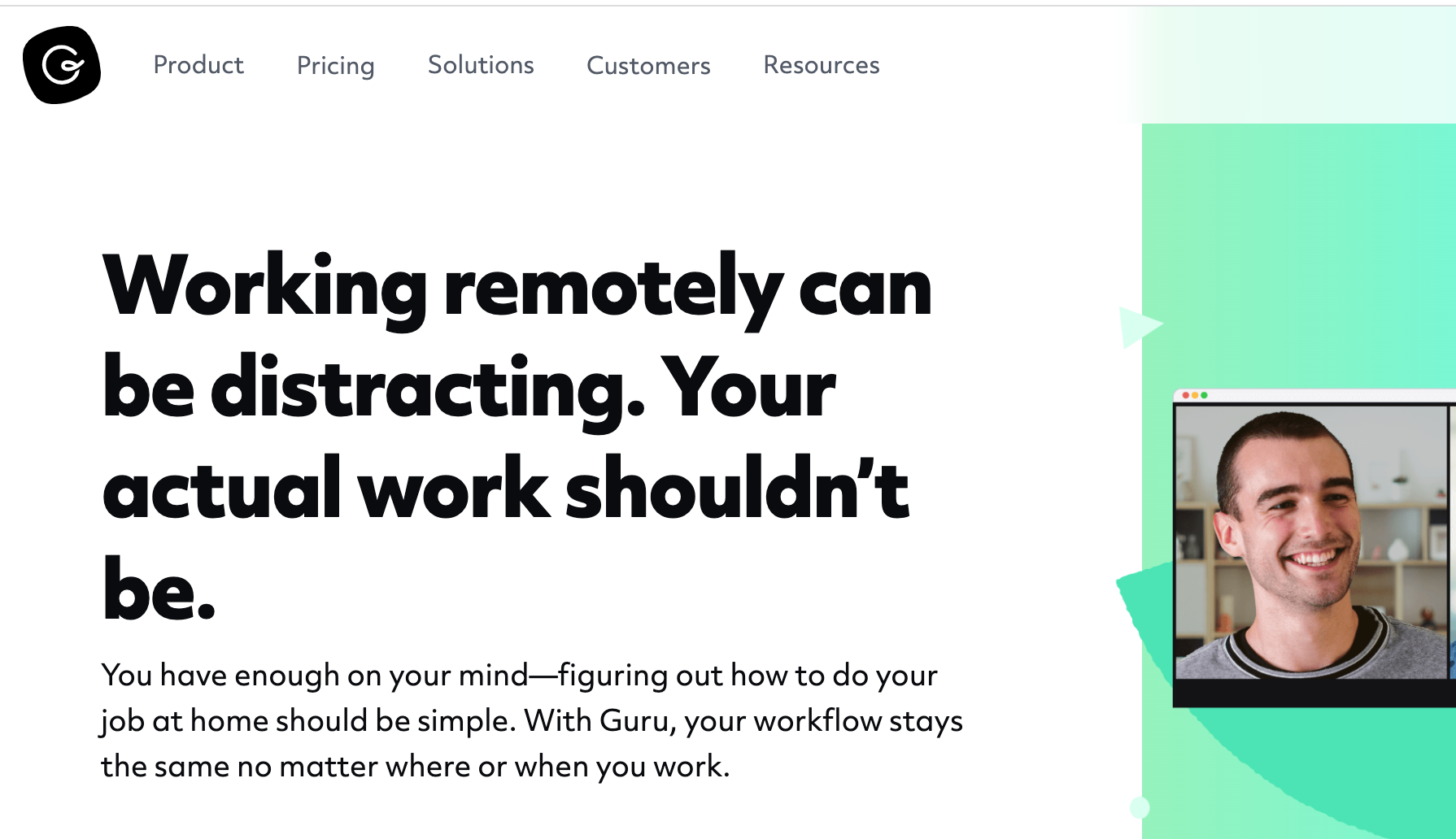 Guru is a knowledge management software that helps organizations record, centralize and effectively use their collective knowledge. It ensures that every member of the company, no matter where they are located or what their role is, has access to the same wealth of information so that they can do their job optimally.
Guru's knowledge organization tools allow remote workforces to collaborate better and minimize communication and knowledge-sharing bottlenecks by giving everyone access to shared intellectual capital.
Pricing
Guru offers a free version for teams of up to 3 members ($5 per additional user). Its paid plans include its builder plan at $10/user/month and the expert plan at $20/user/month (billed annually).
41. Storydoc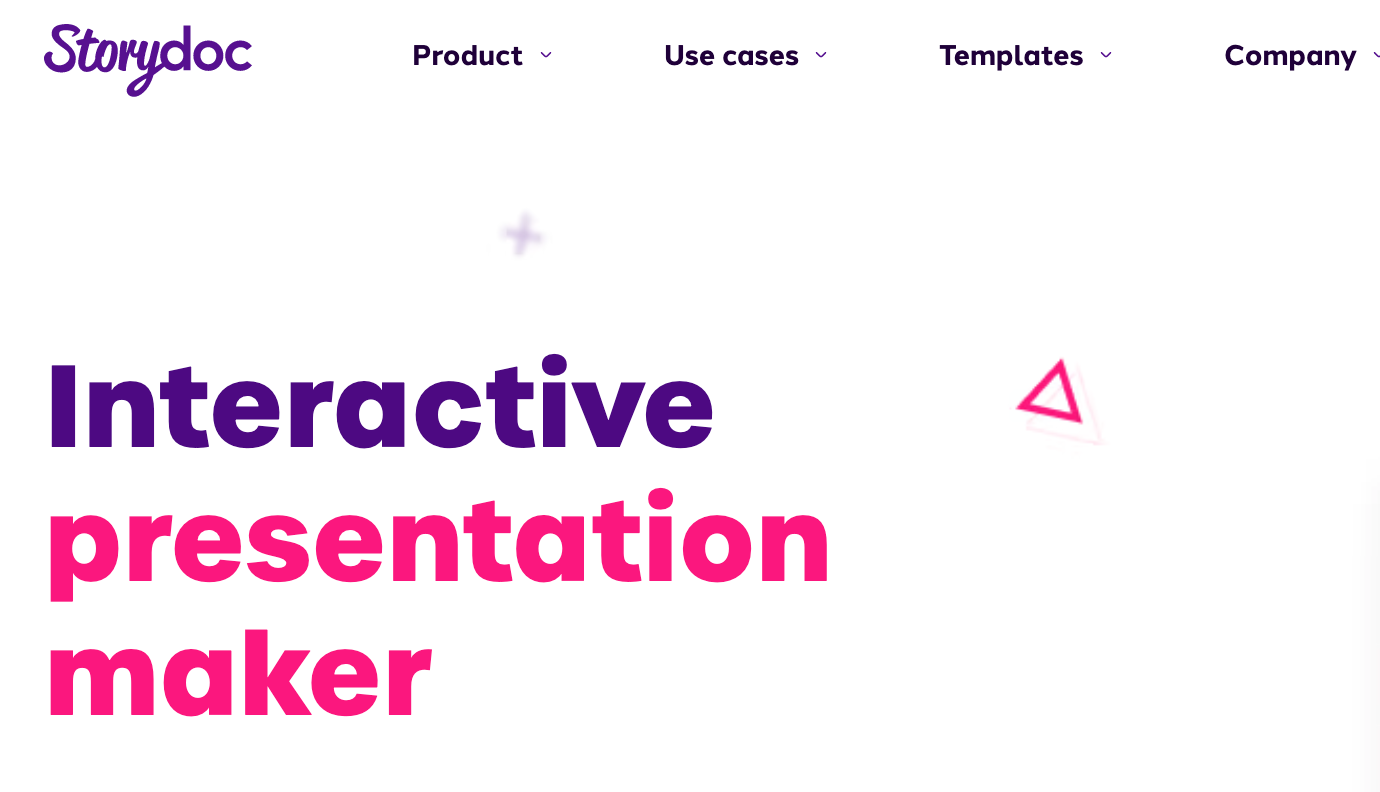 Storydoc is an interactive presentation maker, perfect for creating sales collateral, reports, and marketing presentations that make you stand out. This tool is useful for any remote sales or marketing team that needs to create amazing content while reducing the time and money involved in the process.
Stoydoc saves you valuable time by providing pre-designed templates for any type of business document. Your team can effortlessly create outstanding presentations such as pitch decks, sales decks, one-pagers, business proposals, and more.
Pricing
Starter: $30/month/seat, Pro: $45/month/seat, the team plans to be discussed. Save money with annual subscriptions.
42. ContactOut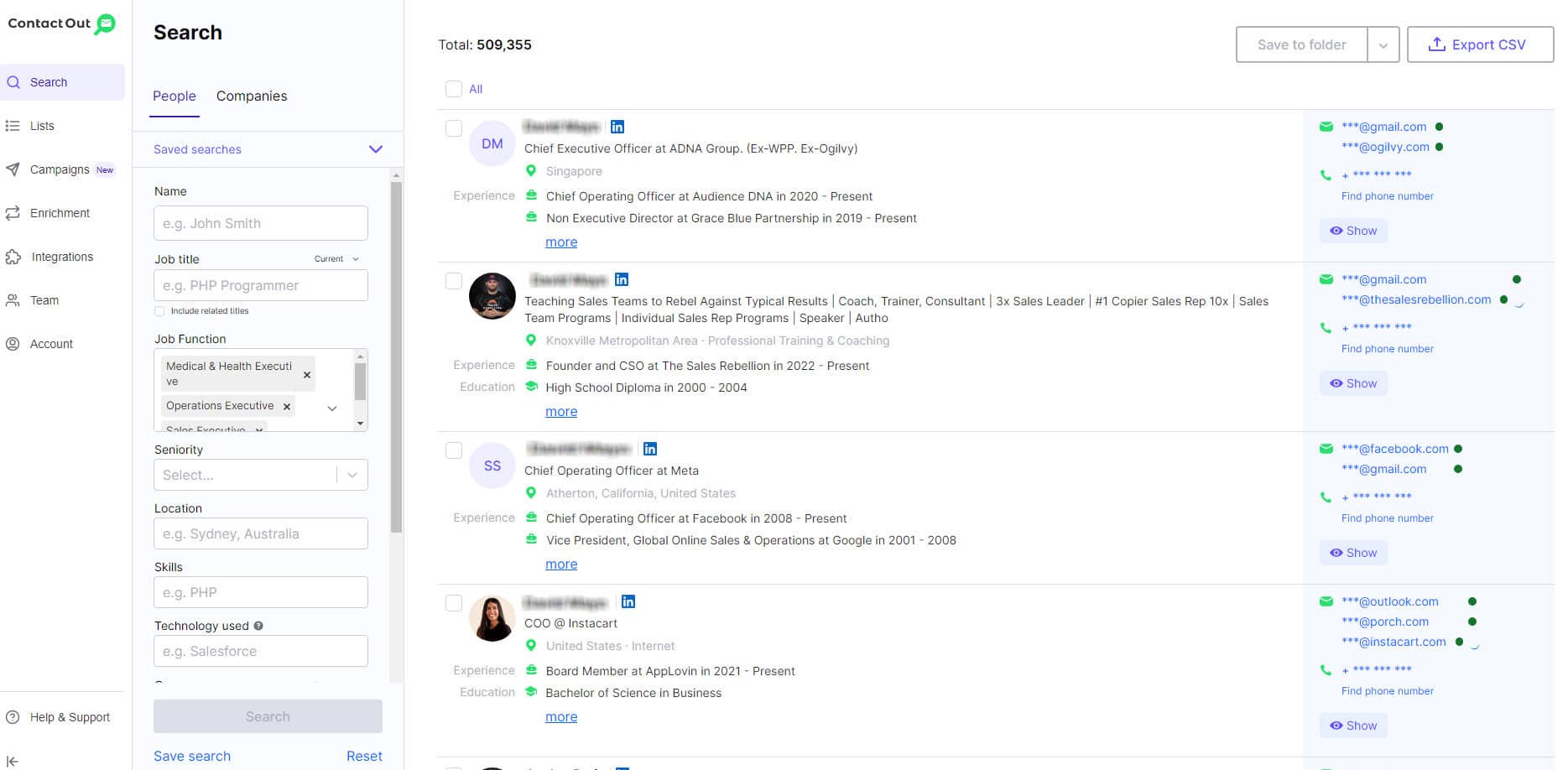 ContactOut is a B2B sales and email finder tool that helps users find and verify email addresses, phone numbers, and social profiles of job candidates and potential clients. It uses machine learning algorithms to collect data from various sources and presents the information in an easy-to-use interface, helping recruiters and salespeople to save time and increase their productivity.
Pricing
It offers a variety of plans, including a free plan with limited features and paid plans with additional features and a higher number of searches. The paid plans range from $29 to $129 per user per month, based on the number of credits, features, and customer support level.
43. Community Phone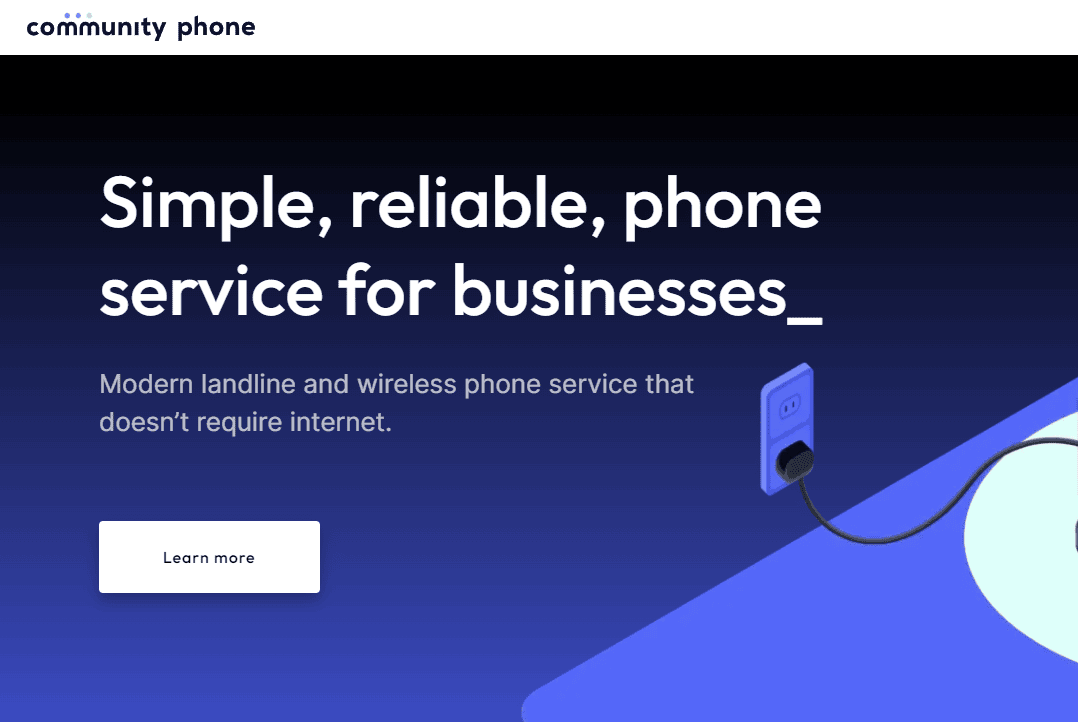 Community Phone's landline phone service is one of the best remote work tools available on the market today. The service provides a dedicated phone number, voicemail, and call-forwarding options that enable remote workers to handle business calls seamlessly. Its advanced call management features allow employees to stay connected with clients and colleagues while working from anywhere.
The service offers easy setup and installation, making it an excellent choice for businesses looking to transition to a remote work model quickly. With Community Phone's business phone service, businesses can improve communication and collaboration among their remote teams, leading to increased productivity and better customer service.
Pricing
Community Phone's plans start from $39/month, making it an affordable solution for businesses of all sizes. With flexible pricing options, businesses can choose a plan that suits their needs and budget.
44. Workee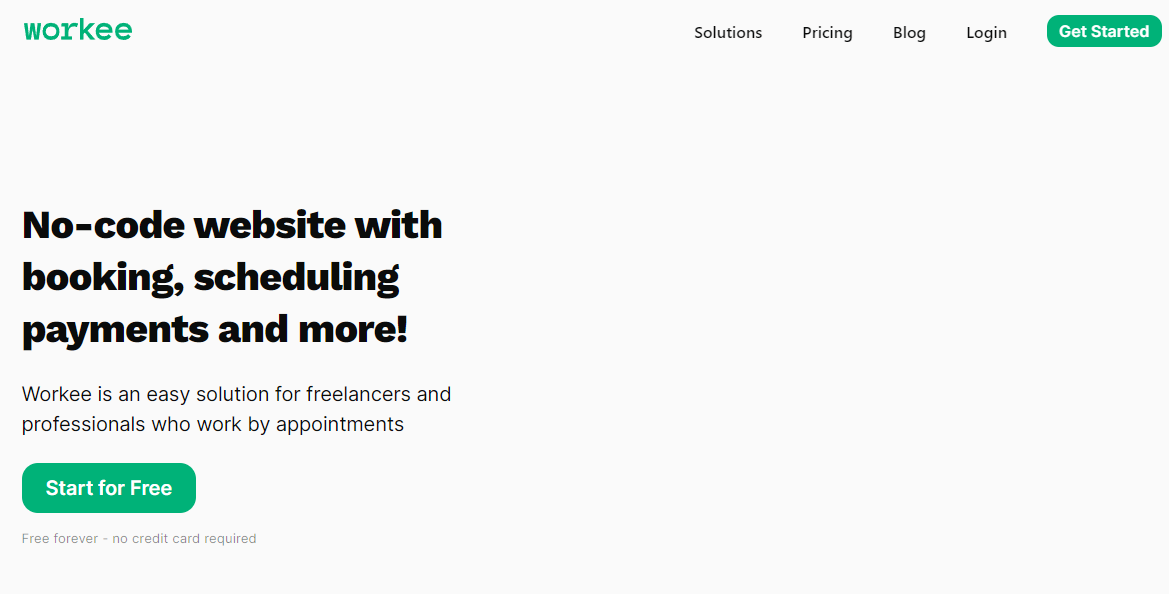 Workee helps private tutors, consultants, trainers, and other freelancers to build their businesses, work directly with students, and manage a back office routine. A personal website is built automatically in less than 1 minute, booking system and payments allow tutors to get booked without fees. Accounting and work management help to manage their business in one place - paperless.
Workee also provides a powerful and simple set of features for freelance designers, freelance writers, and other professionals who work with their existing clients.
Pricing
Workee is 100% free with the Workee Starter plan. Upgrade anytime
In Conclusion
Many more remote work tools can help your team be productive and efficient, but it's impossible to list them all on one page. However, we have mentioned some critical solutions in each segment that we used to maintain our remote team.
Which software made your remote working experiences smoother and more comfortable? Which remote work tools you can't do without?