Time Budget: a Powerful trick to Get All Done in Time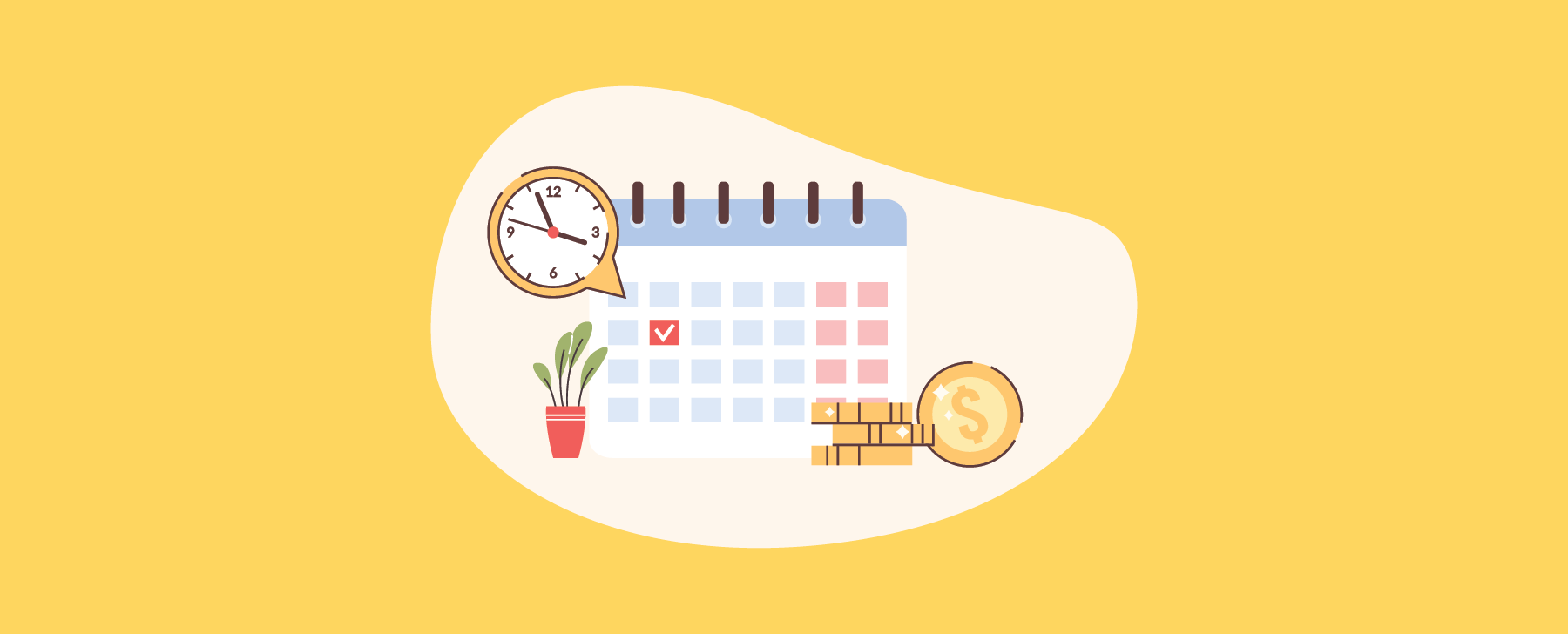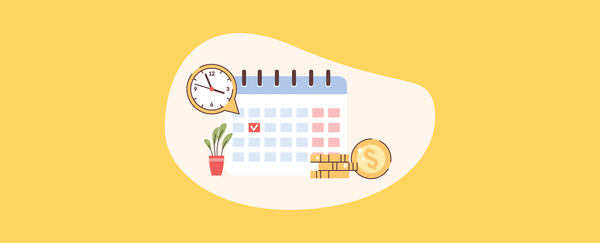 Let's start this article with a short story. The story is about a dreamer, a passionate enthusiastic man having smart qualities to accomplish his goal. Having all his positivity in the workplace with a handsome, desired job,  he becomes the antagonist of his dream. How!

The only thing that makes a hero a loser is not utilizing his time properly. That's why the term " Time Budget" comes in the line.
A Time Budget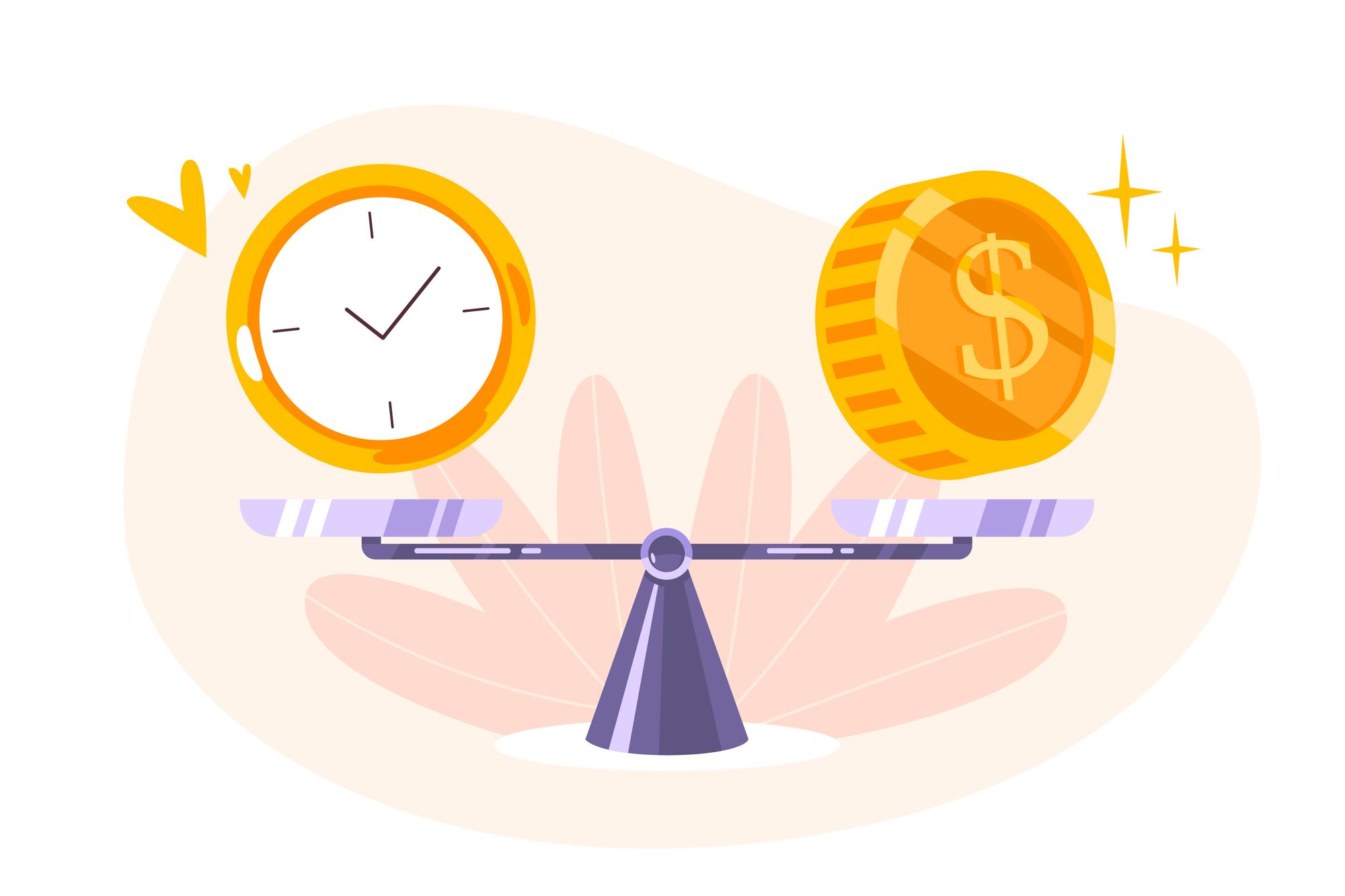 A time budget is estimating and allocating time to high-priority tasks. Eventually, it helps you sort out your priority tasks and utilize your time correctly.
A proper work-life balance needs a routine, and a time budget would help you maintain a well-disciplined way. Most importantly, the routine you made concerning budgeting your time would show you your capabilities, lackings, and performances.
You would feel more disciplined, motivated, and self-controlled. It would make you smarter and more productive as well.
Advantages of time budgeting
Meeting target line on time
A workplace time management tip is budgeting time to complete any task.
Unable to finish any work in due time is very common in organizations. The most probable reason is the failure to estimate completion time. We might not consider any blocking and interference that may hit the project's finishing time. Any team member may take too much time to complete the task or face any uncertainty. This may cause a delay for the whole team. However, if the team maintains a balanced time budget, they may complete any task within the deadline.
Consistent in work while avoiding rushing
'Slow and steady wins the race.' Almost all of us have known about the story of the speedy hare and the slow tortoise. Apart from learning patience and steadiness, this story teaches us one of the most practical things no matter what you are, and what you have, if you can make the best use of it with the time Budget, you can achieve your goal.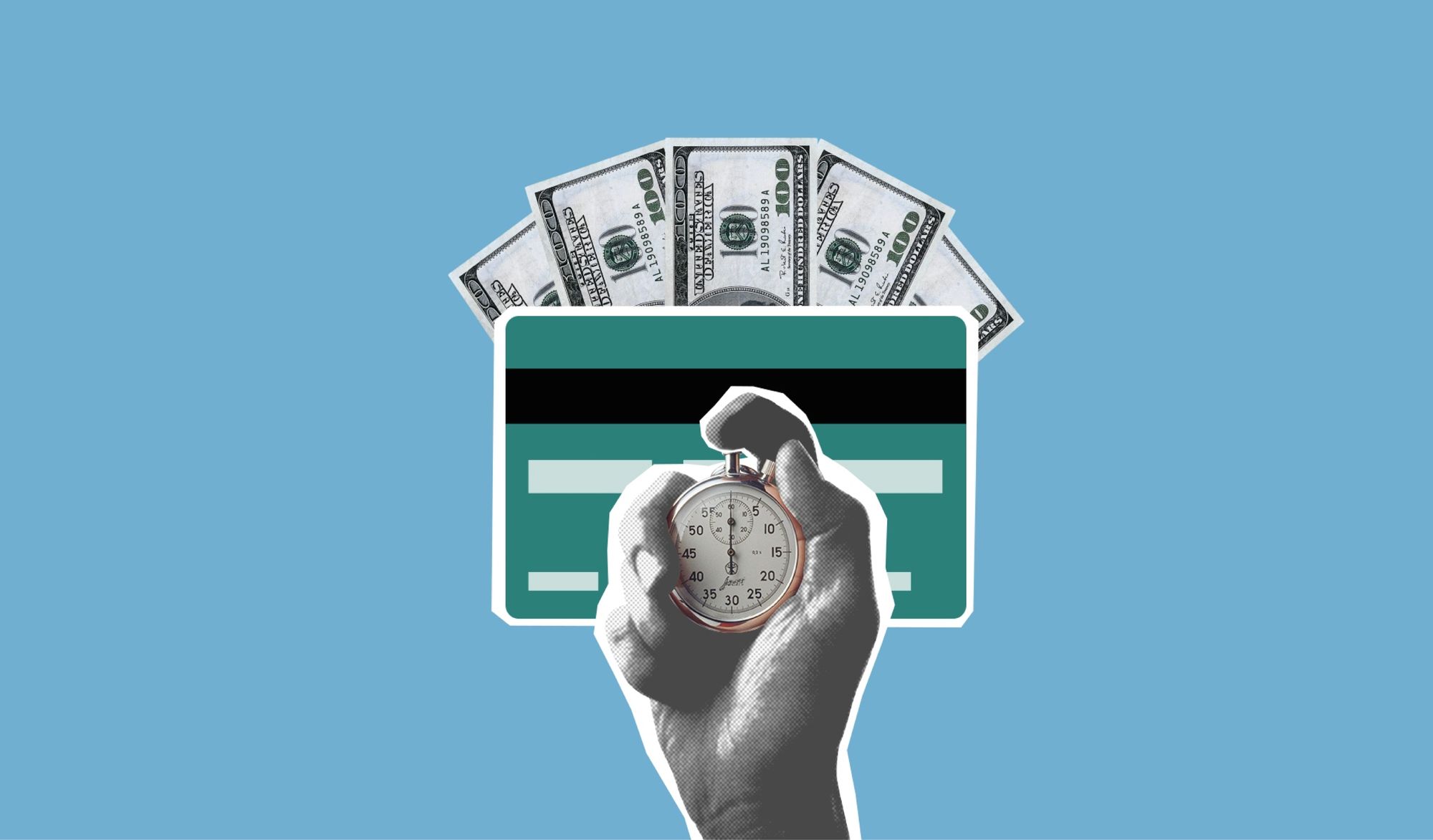 A simple and very practical example of a time budget is followed in the examination hall. Most of the instructors instruct to read the question script carefully before writing. It is said to take at least 5 minutes at the beginning of the exam. It would help you to sort out how you'll spend the rest of the exam time.
We often make mistakes to make plans allocating the hours just only for specific tasks without concerning the risks. But uncertainty is the part of the time budget that has made a delay for the hare.
Make the plan worth your time and avoid rushing cause it will make you exhausted like the hare.
Our suggestion for the time budget is to consider minimum capacity with maximum hours allocation should be preferable.
Organize your work according to the priority level
Often we are in a dilemma of which task is important for us at a specific time. What should be the best choice at that moment? On a bigger screen which should be our priority, family or job?
In reality, both sectors are equally important. There are many articles about balancing work and life. Almost all of them have a common suggestion of balancing professional and personal time.
This can only achieve with time budgeting. It gives a clear conception of which task is important and which is not. While budgeting your time, always have to keep in mind which task needs the higher priority at the specific time.
Know your strength and weakness
Each of us has a different pattern of work. Some are very fast learners while some have excellent managerial qualities. Some are fast at work and some have a more systematic approach to performing any task.
Planning of budgeting time will vary for every person according to his or her quality. As you work in a group, it is difficult to get the self idea and determine the inherent qualities. Time budget will help you to be self-aware.
Whenever you plan about passing hours, the things that come to mind are your capabilities and amenities. You would be self-concerned and thus you can utilize your special feature to achieve your goal within the time budget.
Keep a record of your progress
It is hard to track your own progress throughout the day. If you want to develop yourself, self-performance analysis is a must. In that case time, and budget planning can bring a way out to observe your performance based on the activities.
For example, it is a very common practice for us to browse unnecessary websites, amazon, Facebook, Netflix, etc. Once you are in the loop, you will have no idea how you have wasted your time. However, the time budget will act as a reminder for this kind of time-consuming task.
You can compare your daily performance and feel motivated to maintain your routine better.
Maintain a balanced work and life
Often we are under pressure of maintaining our personal and professional life and fail to balance both. As both parts of our life need attention. A common practice and mistake is the blend of personal and professional time altogether.
Time budgeting is the only straw for the drowning man who is exhausted between his personal and professional life. As you spend your day in a planned way where you have allocated your time in every space, you have already planned for your family and work. So, there will be no overlapping of your spaces.
How can you create a time budget with Apploye?
Apploye is a well-known time and productivity tracking tool for organizations.
Apparently, it can be useful for the admins or owners of the companies. But it is beneficial for the user itself too.
How? The answer lies in the next section of this article and shows you how this time tracking tool can make a small change in your activities and serve the real-time materials that are the most important for your time budget.
Also, certain points create a way to make the time budget effective and practical. As it is more crucial than financial budgeting, the following tips would make your planning more effective.
Time record for the research activities
Before budgeting your time it's crucial to observe and have a clear conception of how you spend your time, which activity needs more time and which needs less. Hours pass, days go and months finish but you assume to be in the same time-wasting loop of social media and other stuff. Your concern about having time wasted is not enough to overcome the loop.
As a person, you are unable to track your own skills but having a tracker would be really meaningful that would provide the exact real-time data of your every action.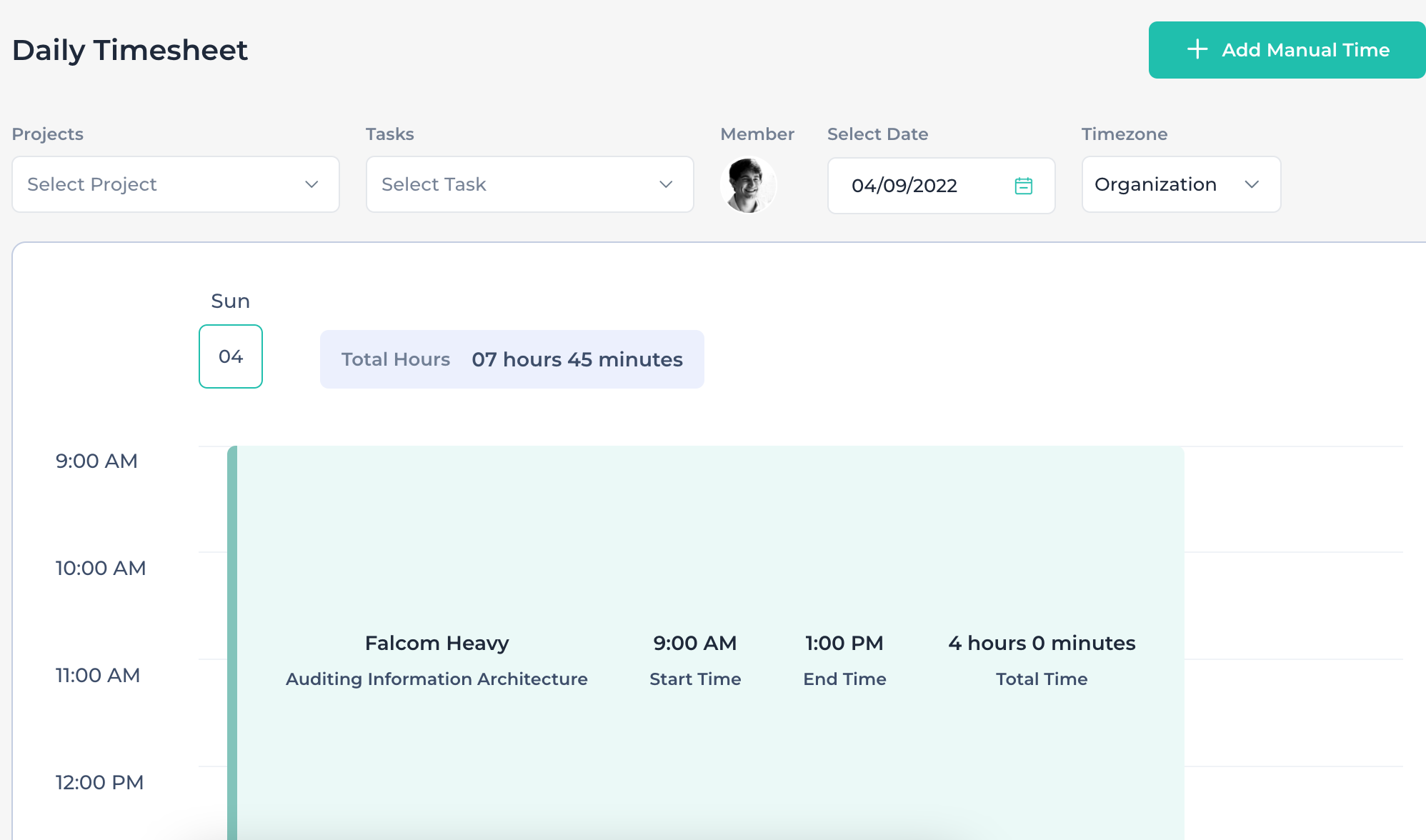 Apploye provides a wonderful timesheet showing your daily activities in detail. The timesheet is parted into the hours and shows which hours you are active and which hours you remain inactive.
If you work certain task and project, you can also see the performance for that specific project and task.
The timesheet comes in weekly, bi-weekly, and monthly forms. You can also customize dates to see the desired activities at the corresponding time. Just give deep research on your activities, find out which task takes the most time and when you are at the peak of your productivity.
This would help you to determine your working pattern as well as your productive time.
Productivity tracking for a specific time and project
Tracking time is not enough to take any certain plan unless you can observe your actual productivity. As there is a probable reason to waste time on the net surfing on unnecessary tasks, the timesheet won't allow observing where you are killing your time.
Also, the reports can show you the way that leads you to find your top productivity and how much you have focused on a certain task.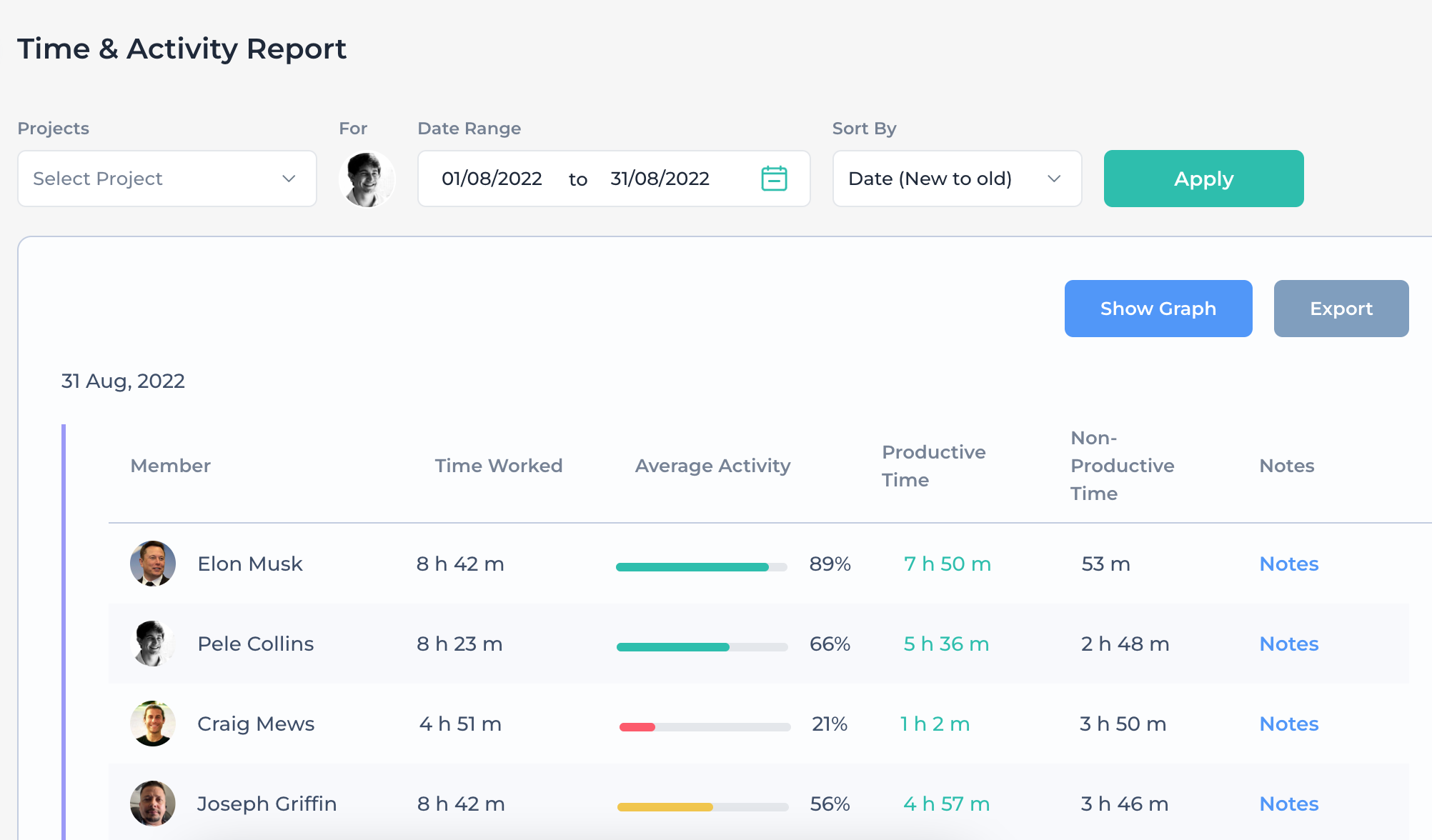 For that research, you can go for the time and activity reports where you can analyze your activity percentages for the corresponding time for all projects or specific projects. You can predict your performance for that specific task.
If there is a scope for improving your performance and fastening your work, you can find where you need to be better in the future.
A comparative graph for self-analysis
It is too convenient if you can get a comparative report or visual presentation of your activities and performance. Thus Apploye dashboard brings you an amazing performance analysis chart of your daily activities.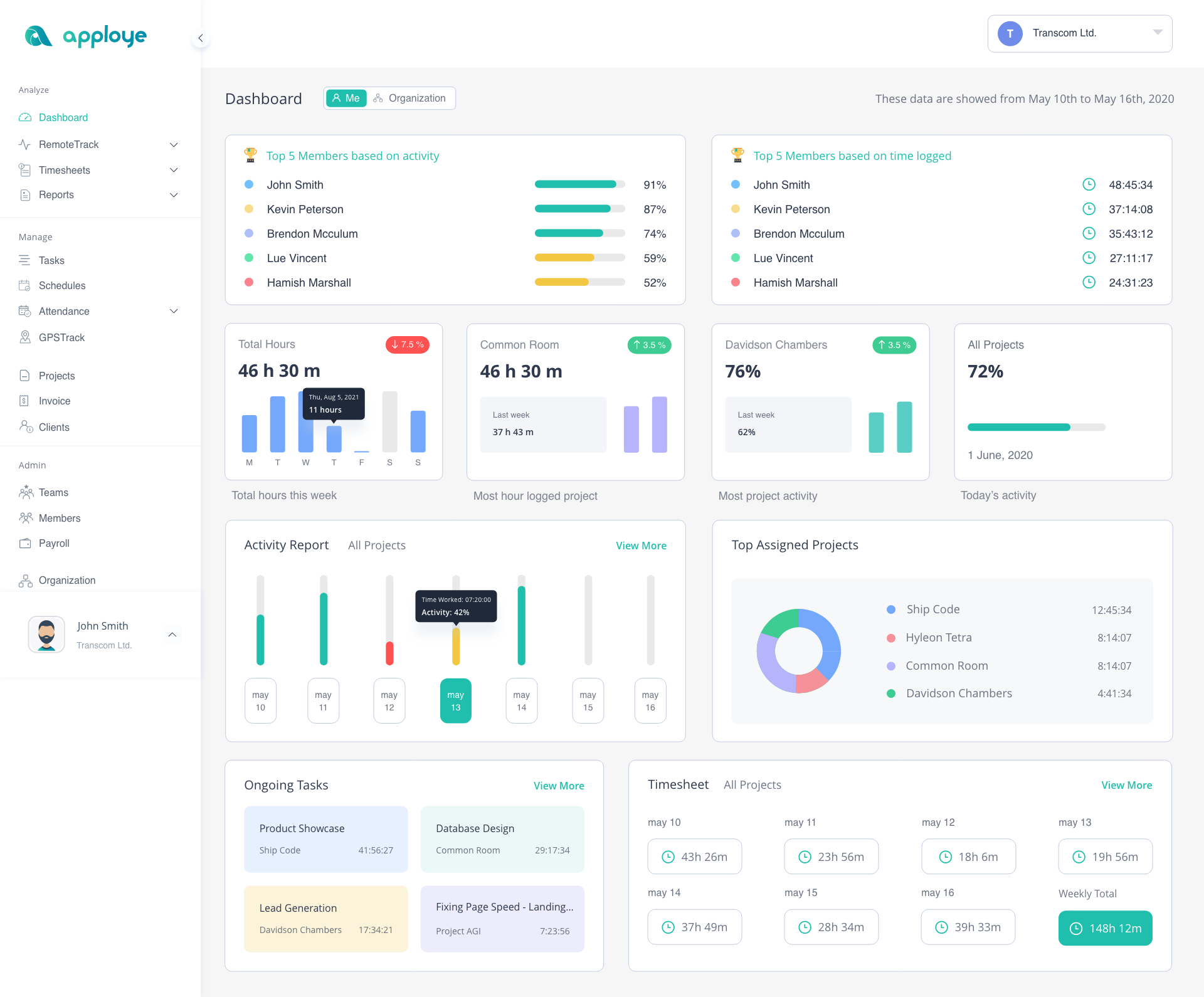 This organized dashboard is the combination of the timesheet, hours worked, reports, and project and activity reports. So, it provides all your necessary information on a page. If you need to check all the data, in brief, you can see the dashboard.

Prioritize your work and track them in achieving your goal
A real challenge is to identify the right task at the right time. As we almost fail to point out our actual priority at that corresponding time, we can not achieve our target within that time.
However, Apploye can help you to meet your target by the comparison graph.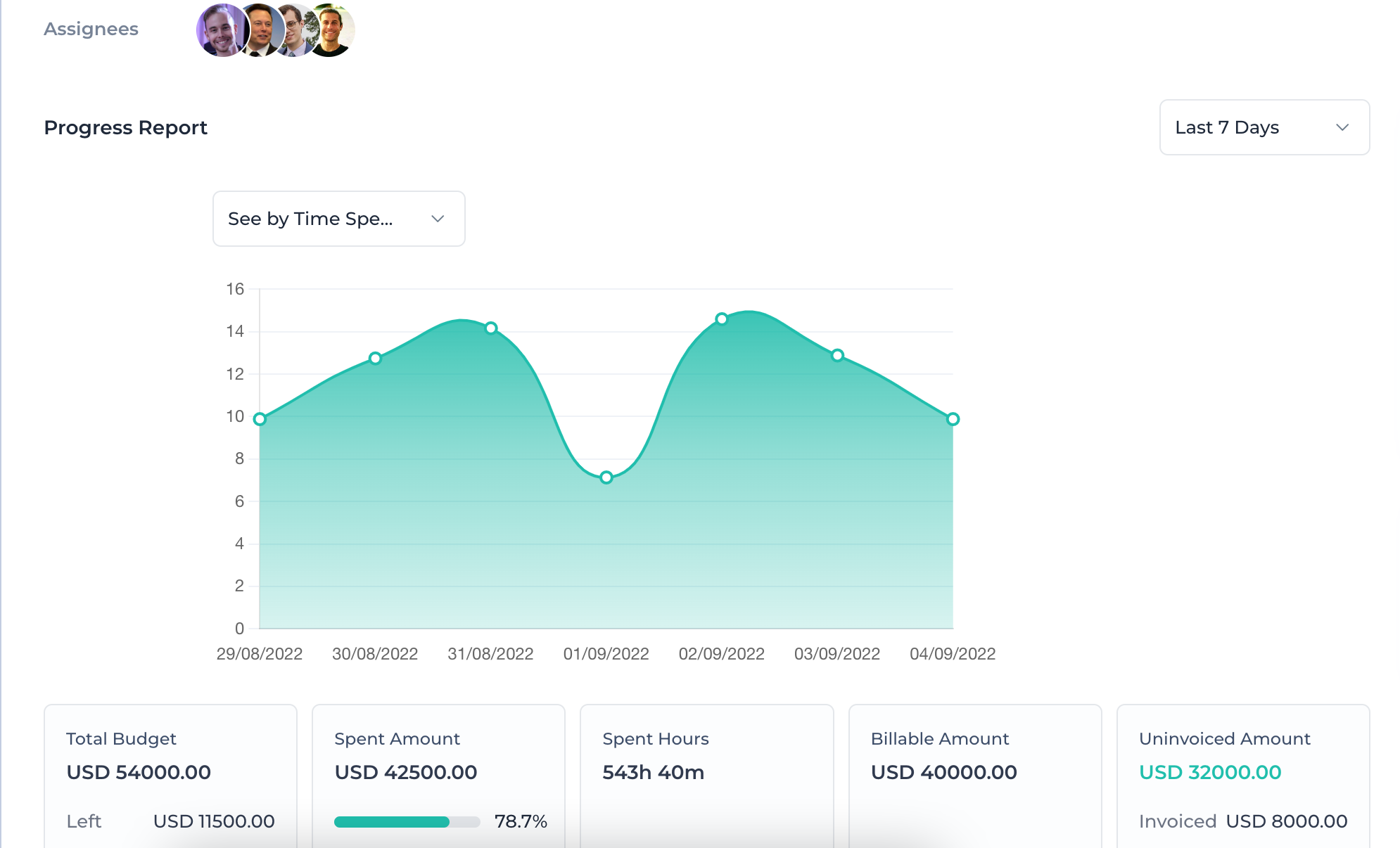 It shows the time and the percentage of project completion rate you have worked throughout the week. Such presentations help you to get a brief status of your overall work. So, you can easily understand your work progress and which task is needed to be more focused on. This could help you prioritize your work and make decisions on that.
Measure the time waste
Smartphones are the biggest source of time waste. Also, we often want to take a break and peep into our social media accounts like Facebook, Instagram, YouTube, or even TikTok. Online shopping also adds some bonuses to it. You can not measure the actual time you've been using these apps.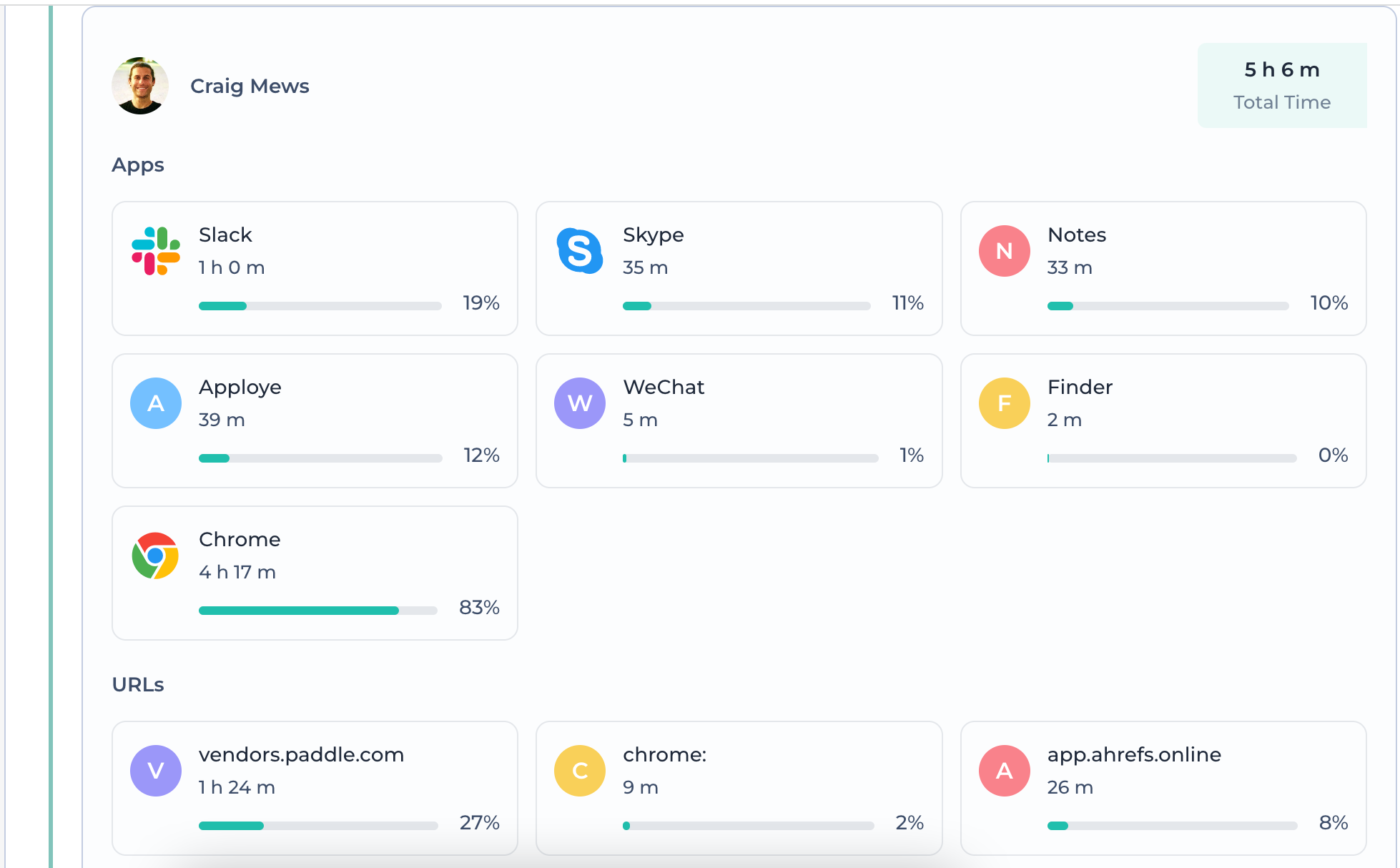 Thanks to Apploye having the tracker of applications and internet usage. This can keep An eye on your activities. So, it tracks the time that you have spent on applications and websites and generates reports on them.
The interface gives you a detailed report on which apps and URLs you frequently used. This is evidence of your time consumption.
Also, you can observe the mobile usage time on your android devices.
A real challenge of Time Budget
It is really tough to execute a plan and be consistent in it. As our habits predominate our working patterns, we should be concerned about changing our bad habits that are prone to time budget planning.
At first, you feel exhausted but if you keep up your spirit, only success lies in it. Don't forget to take time for self-care and self-love.