How to Monitor Employee Internet Usage & Online Activities?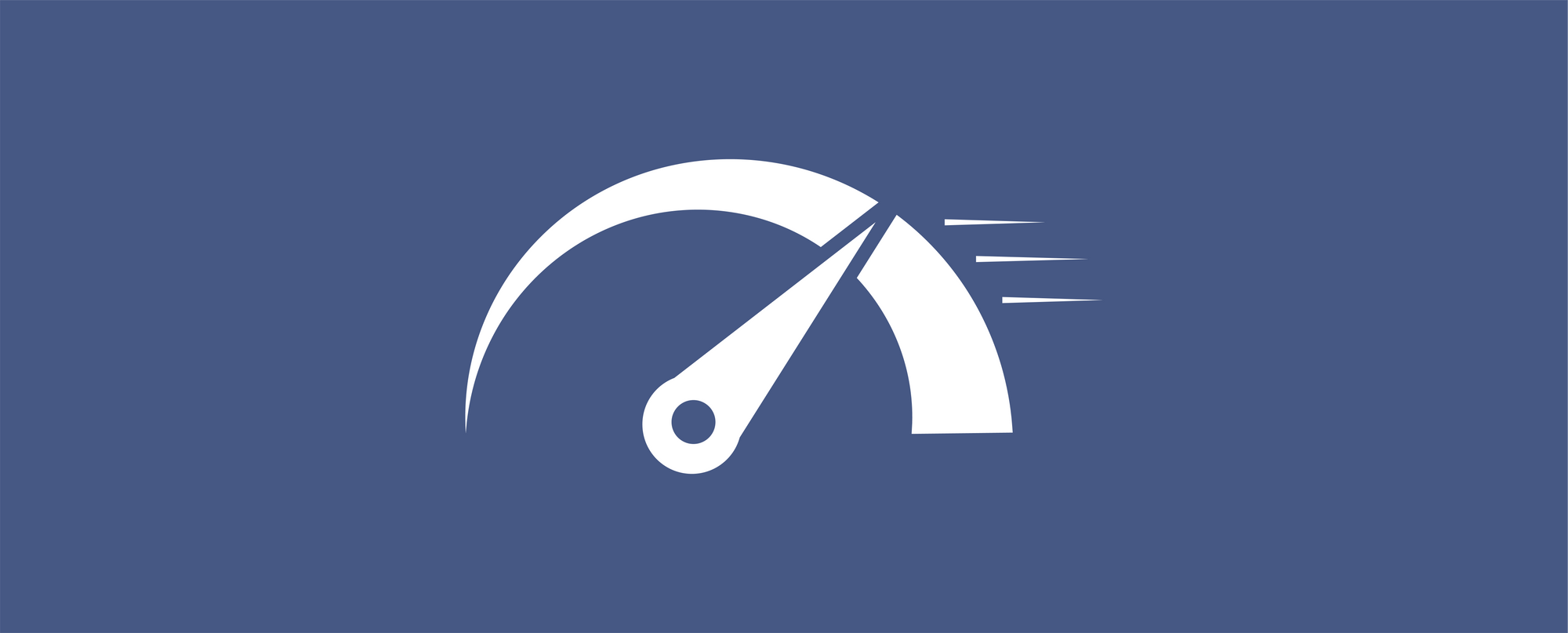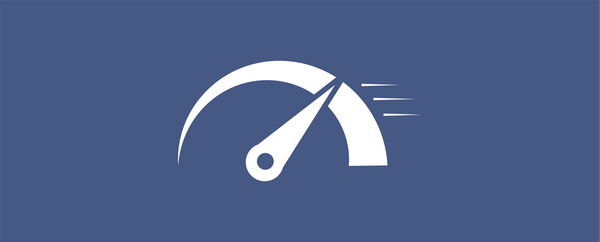 Are they spending time on social media or online shopping?? To determine the wastage of working time, managers need to supervise employees' internet usage.
It isn't easy to envision a business place without the Internet.
In the modern era of the 21st Century, the internet has become an integral component of every person, let alone any company.
Let us delve into the ins and outs of monitoring employees' internet usage without further ado.
Is it Necessary to Monitor Your Employees' Internet Usage?
It is a matter of thinking about whether an employer needs to monitor employees' internet usage. Because both employers and workers are eager to safeguard their interests, internet surveillance in the office may produce conflict.

Companies that are entirely internet-based and the employees perform all the work online should have internet usage monitoring. The employees may work in the office or from home.
So, there is no alternative to monitoring their online activity to get the actual result of employees' productivity, connection with customers, and engagement.
Sometimes employees waste their time streaming unnecessary videos, chatting with friends, and online shopping, which ultimately decreases the efficiency of employees and the company's level of growth.
Any workplace where using the internet is compulsory, such as remote workers, freelancers, BPO, and software companies raise the question of whether the employees are using the internet in the right way they are supposed to.
Reasons for Monitoring  Employees' Internet Usage and Online Activity
Employee internet use should be monitored to guarantee the security of the company's internal systems and to safeguard workers from online harassment or bullying. When implementing any training or development initiatives, examining how workers use the internet is necessary. Any employee's internet conduct will be scrutinized for discipline and integrity issues.
Businesses may reduce bandwidth utilization by blocking non-work-related information and undesired file sharing by tracking internet activity. Employees may distract their attention from the task at hand and squander their time by doing needless tasks.
So, the only method to keep them on track is to monitor the employee's internet use and online activities.
You can rectify your employee's knowledge about malware and virus dangers from several websites. Because you already know which websites your workers frequent, maintaining and managing your company's hardware and software becomes simpler.
For managing virtual teams and alleviating their challenges monitoring virtual team members' online activity is a must. Most significantly, whenever an unusual scenario arises inside the firm, inquiry becomes fast and straightforward, thanks to previously observed internet traffic.
Benefits of Employees' Internet Usage Monitoring
Each day, the typical employee spends between 1 and 2  hours on the Internet for personal purposes. As an employer, you will hold your employees about their time spent on personal activities when you have the required materials and proof. It is possible only when you will monitor their internet usage.
Avoiding lawsuits, theft, or any unwanted scenario is possible by tracking the internet usage of your employee. For any misuse, an employee's internet usage monitoring may give evidence of wrongdoing. You will be able to check whether employees are violating the company's rules and policies when there is scope for monitoring the employees' online activities.
Surveillance of Internet activities will boost employees' productivity and efficiency to a large extent. Monitoring online activities give managers a clear understanding of the employees' internet behavior. By understanding online behavior and usage, managers will decide to formulate new rules and policies.
Are Employers Allowed to Track the Internet Usage of Employees
The answer is "YES". Employees who use company-owned resources or property to access the Internet may be held accountable for their actions. As a result, having a clear strategy for Email and internet use is a good idea for managers.
Monitoring employee internet usage of corporate resources is also advisable to prevent continuous illicit internet conduct such as criminal behavior, privacy laws, copyright infractions, legal consequence, workplace violence, etc. The workers want to keep privacy while working, but the employers want to ensure that the working time and company resources aren't misused.
Best Ways to Measure Employees' Internet Usage
So far, it is clear that there is great significance in monitoring employees' internet usage. Now you might be wondering how to measure and track employees' online activities correctly.
The way of measuring varies in different companies. Some of them restrict internet usage completely, adopt employee monitoring tools, and others ban some social websites from their server.

We will discuss those 3 strategies and deliver you the best way out of this problem.
No Internet at the Company
This is entirely absurd to ban the internet's full use while your workstation needs to be up to date with the modern era. In some manufacturing companies, managers restrict employees to use the Internet to improve productivity. But this restriction is only applicable to manufacturing workers. The operational employees need to use the Internet to be more efficient.
Ban on Particular Websites
Employees could have monotonous situations while working. To get rid of this monotony, employees may visit Youtube, Social sites, shopping websites, etc. They could think of spending only 5 or 10 minutes, but once they surf on those sites, it becomes 2-3 hours. But employees related to marketing should have access to social media to get the correct survey information about the niche.
On the other hand, offer training on internet usage policies and demonstrate how employees can efficiently use their time online, for instance, by showing them different project management topics that they can learn during monotonous situations.
Employee Monitoring Tool
Luckily the advancement in technology, allows an upper hand to control your employees. You will get all the necessary information about the internet usage of your employee from these tools.
These employee monitoring systems can be used for in-house and remote employees both. Employee time tracking tools track their internet usage. You will be able to measure their productivity level, clock-in and clock-out time, project management, timesheet management, time reporting system, and so on.
Sometimes companies use monitoring tools without employees' consent, which is highly discouraged. We have a proper solution to this aspect. We have brought Apploye to solve all your problems.
Apploye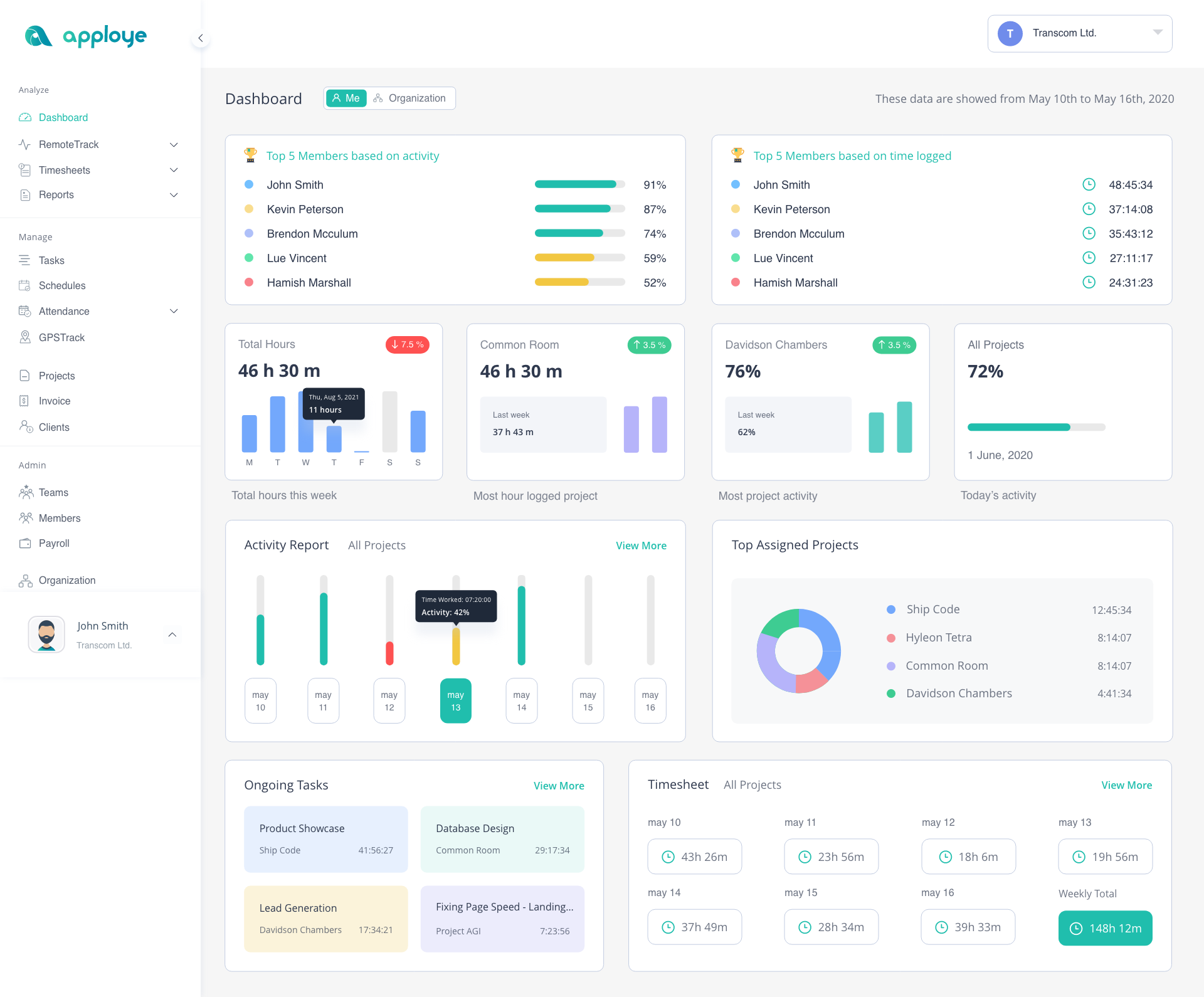 Apploye is widely regarded as one of the best employee time-tracking software applications available in the market. For tracking your employee with this app, employees need to install this particular software and run it while working. There will be no hide-and-seek between employers and employees.
This online tracking software provides internet usage monitoring, screenshots monitoring, actual report and timesheet integration with project management software, and many more features.
Internet Usage Monitoring
Using the Internet is a must for all modern companies. Employees have access to the Internet during office time, which can lead them to use the Internet for personal use. Apploye provides options to employers to check the internet usage of employees. How much time do they spend on which website can all information be obtained from the apploye app?
Timesheet Management
Apploye helps to track time in two ways—automatically and manually. It has a unique, customizable timesheet. Five types of employee timesheets are Daily, Weekly, Bi-weekly, Monthly, and customizable. Performance appraisal, project-wise spent hours, and employees' working hours can be possible with this internet usage tracking app.
Website Tracking


Employees need to visit several websites for official purposes: searching surveys, customer relationship management, outreaching clients, and many more tasks. Being an employer, you can track the websites your employee is visiting. Regular checking of the websites will give an overview of your employees' working areas.
Screenshot Monitoring with Activity level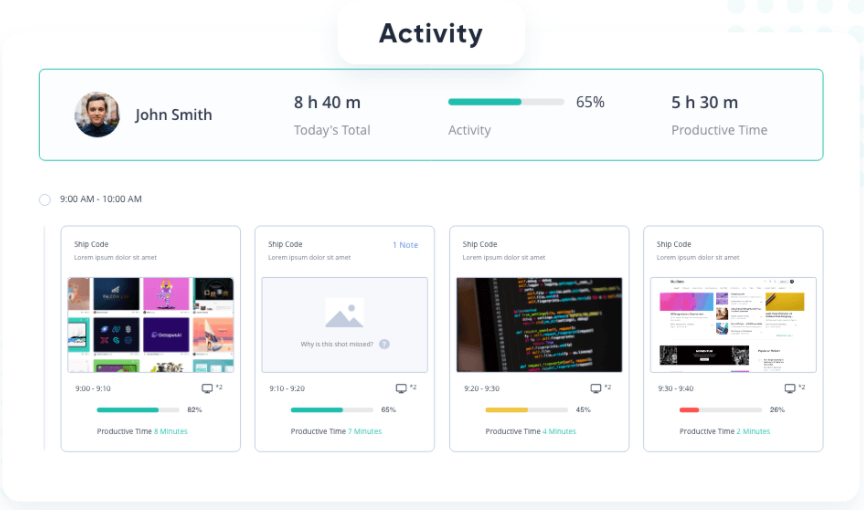 Managers use the Apploye time tracking tool with screenshot features. Employers can set the number of screenshots required from employees' desktop or laptop monitors. If any user has multiple desktop monitors working, there are features for taking screenshots from all these multiple monitors.
Employee Ranking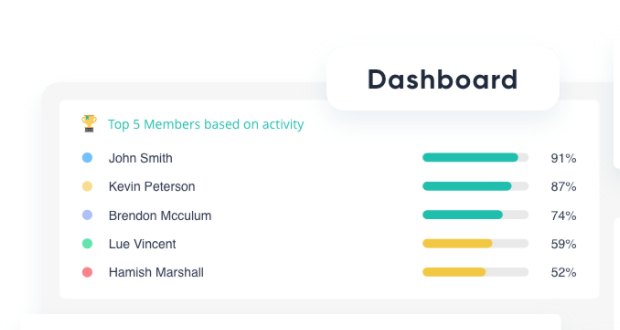 According to the working hours and productivity rate, Apploye brings you the ranking of your employees. This can give a clear idea about the efficiency of your employees. As a result, while evaluating the performance of employees, it becomes easier to reward the best employee.
Why do Business People like Apploye the Most
Simply talking, Apploye is the best employee monitoring software with a minimum level of cost. Its UX and interface are very friendly and let employees and employers use it easily. Our support team is super fast and responsive.
Since the Apploye team use their software to monitor all Apploye staff hence the team can deliver the best version of their software to the consumers.
Is It Appropriate to Monitor Workers' Online Activity?
As long as it comes into consideration the company's growth and sustainability, employees' online activity can be monitored but with necessary agreements. Employees working on hour based and internet-based should be held accountable for how they are spending valuable working time.
There are many legitimate reasons for which employers are allowed to track the online activities of employees. US Electronics Privacy Act shows and regulates the types of information employers can monitor. Depending on the type of organization, and work culture, employee monitoring is appreciated to boost the company's productivity.
Positive Effects of Employees' Internet Usage Monitoring
Monitoring employees' internet usage can be a sensitive issue in the workplace. But there is a saying, "Excess of anything is bad". There have to be limitations to monitoring employees' online working activities.
Employees' internet usage tracking lets you get more insights about your employees' working hours, increasing productivity, and so on. Unlike everything has pros and cons, Employee internet usage monitoring also has positive effects.
For remote workers primarily, tracking their internet usage can be understood whether they are working hard or not. Employers can reward employees according to their dedication level at work.
The morale of the employees goes high and high whenever they are rewarded for their level of work. A striving force works among them to secure the best position.
Managers can easily understand if the employees are facing any roadblocks while using the internet or not.
Employee internet use monitoring at work may result in favorable outcomes for the business to prevent abuse in or around the workplace.
It creates work transparency among employers and employees.
Informing Employees about Internet Usage Monitoring
Yes, this is a must for employers to let employees know about the monitoring or tracking of online activity.
Employers must have to be transparent in this regard. This collaboration of employers and employees with the help of remote employee monitoring software can bring an incredibly productive work culture. This will increase motivation towards higher productivity of the employee.
Conclusion
Employee internet usage monitoring helps employees to keep themselves on track and enhance the company's performance. With the help of software like Apploye, tracking online activity has become super easy.
Taking the right decision the managers to choose the best strategy for monitoring employee internet usage will surely make a friendly and productive workforce.