Benefits of Virtual Teams and Its' Challenges in 2023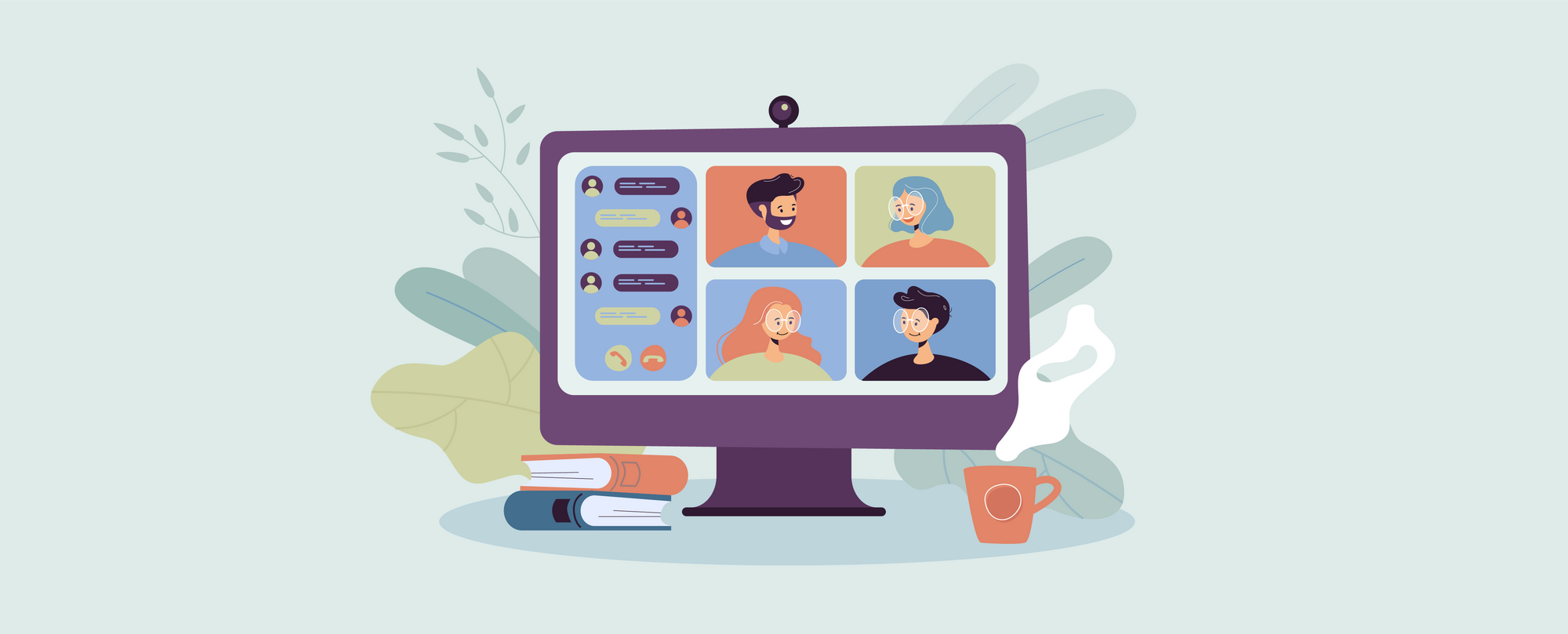 A virtual team is not foreign terminology today. Everyone knows what a virtual team is and how it can benefit businesses.
As per Gallup research, the number of people working remotely has increased from 39% to 43% between 2012-16. But the virtual team concept became more vigilant after the pandemic in 2020. In fact, 80% of global corporate work policy shifted to virtual team collaboration during the COVID-19 crisis.
Therefore, virtual or hybrid teams will be the reality of businesses in 2023. The reason?
The superbugs are making their presence known one after another, and the corporate sector is getting used to remote or work-from-home setups.
Thus, this post is for you if you aren't familiar with the benefits of virtual teams, and their challenges. We have dissected different layers of virtual teams ahead to help you grow your business in 2023.
So, let's get to know virtual teams a lot better.
Evolution of Virtual Teams
Taking a trip down history lane, we can find fragments of virtual teams dating back to the 1950s. Yes, it all started with the evolution of computer modems and optic fiber.
This evolution allowed people to break through the geographic, time zone, and cultural barriers to work together to achieve a common goal. After this, personal computers in the 1960s, cell phones in the 1970s, and the internet in the 1990s set up the foundation for virtual teams.
According to a Management Study Guide, the virtual team became an experimental topic in the 1990s, with tech firms such as Sun Microsystems heavily investing in virtual teams.
Fast-forwarding to 2021, the virtual team, remote team, or hybrid work environments have become de rigueur in business settings. And this trend is going nowhere in the long haul.
Virtual Teams Vs. Traditional Teams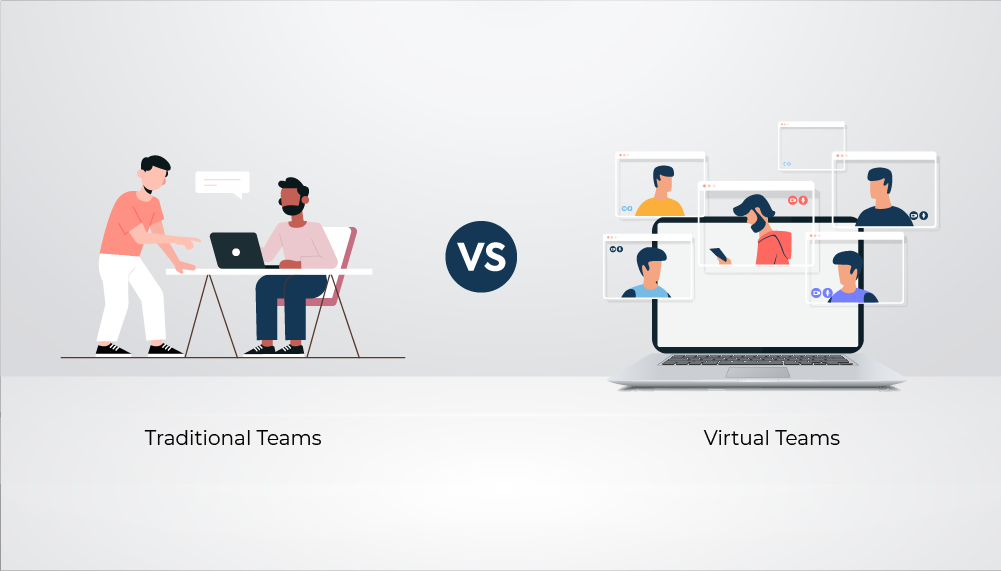 In simple words, a team is a group of people working together to achieve a preset goal. A traditional or collected team is a group of people who work together in physical proximity. On the flip side, a virtual team contains a group of individuals who work from different geographical locations to achieve a shared goal.
The key difference between traditional and virtual teams is physical distance. Besides this, traditional and virtual teams share a couple of more dissimilarities, such as:
Team Selection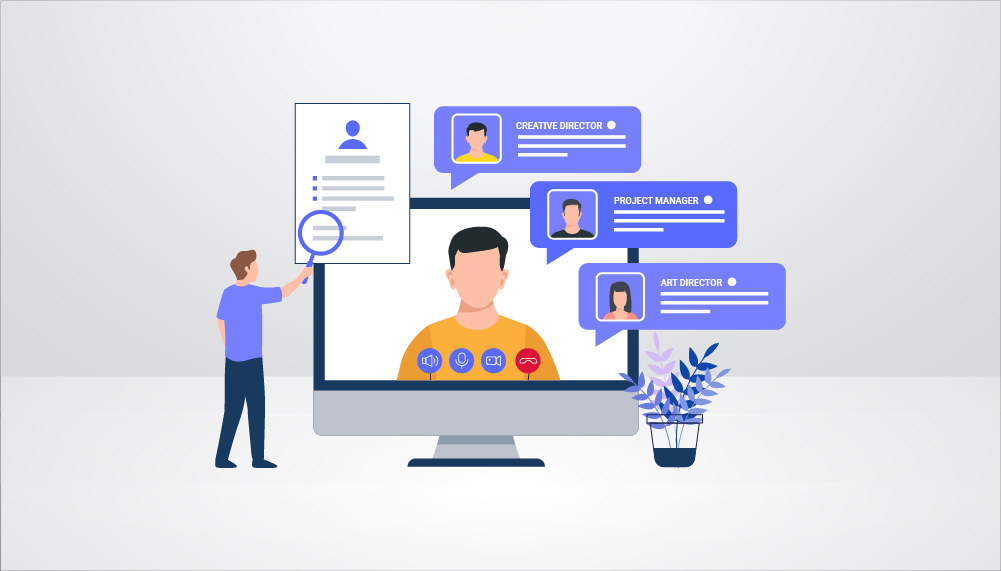 In most cases, traditional teams are selected on the basis of their functional skills and practical training. But unfortunately, testing skills in virtual team selection is impossible. The lack of face-to-face interaction makes it harder to select a competent virtual team.
Therefore, technology intervention is essential to help individuals collaborate over functional and cultural boundaries. So, remote team recruiters need to use virtual interviews, psychometric testing, and time-tracking tools to test functional skills despite physical barriers.
Organization Structure
Flatter organizational structures with blurred lines between authorities and hierarchies can be seen in virtual teams. It requires a hypercompetitive market and creative mindset to help virtual teams achieve their primary objective. The standard work culture and policies can't sustain a virtual workflow.
Using secure remote desktop access is also crucial for virtual teams to ensure that confidential information is only accessible to authorized team members.
Leadership Nature
The standard leadership style will not work in remote teams. Micromanagement and controlling each team member's activity is impossible in the virtual work setup. Therefore, virtual managers learn to delegate more work to team members as compared to traditional teams. The virtual leadership style is somewhere between democratic and coaching.
Information Flow
Most traditional teams follow a preset informal and formal discussion pattern to exchange information in the organization. However virtual teams have limited means of communication in their hands. Therefore, they need frequent updates and shared databases to develop a transparent information passing system.
Relationship Building
Traditional teams meet daily and spend hours socializing with one another. They get numerous opportunities to build strong relationships, from lazy chit-chat during lunch breaks to formal group discussions.
But unfortunately, virtual teams don't get many opportunities to build a strong bonds. Therefore, virtual team managers have to focus more on team-building activities like informal meetings, games, etc.
Benefits of Virtual Teams for Businesses in 2023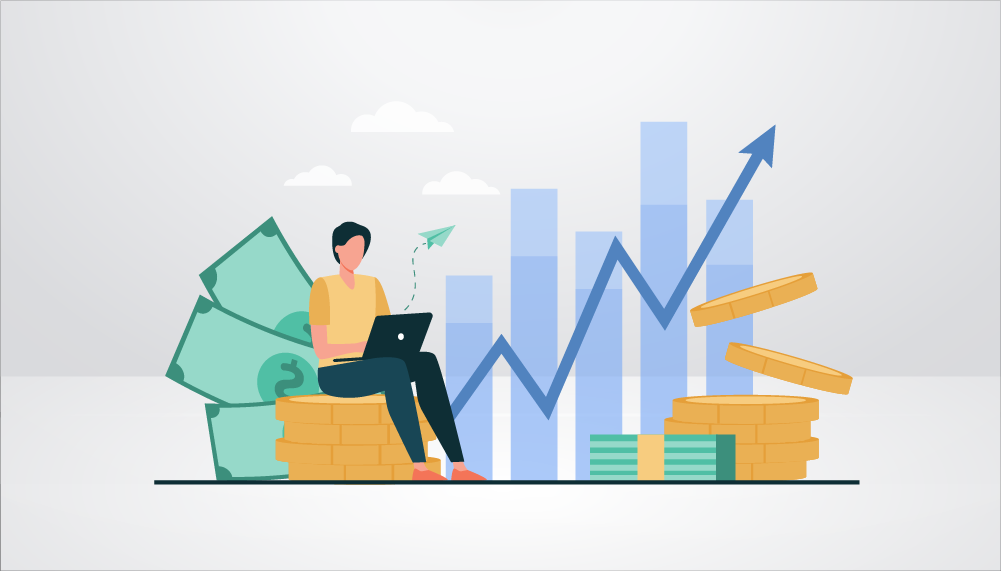 Virtual teams might have become common in the last few years, but they are more beneficial than traditional teams. Today, if you build a proper infrastructure to harness remote teams in your organization, you can bring many benefits your way, such as:
Cost-Effective
Setting up a virtual team can monetarily help both organizations and employees.
When a person is working remotely, they are responsible for their own workspace, equipment, and utilities. That means you don't have to rent out an office space, or provide a desktop and other facilities in a virtual workspace.
In fact, Dell's flexible work solutions have saved the company $39.5M in office space since 2014.
But companies aren't the only ones saving money with virtual work.
Yep, employees can also save on the daily commute and many other work-related expenses such as meals, brand-new suits, etc.
As many as 30 percent of remote workers report annual savings of as much as $5,240 due to reduced travel and office costs.
Make Employees More Productive
Remote workers are usually more productive than employees who work in a standard 9 to 5 office job. 77% of remote workers report increased productivity as a result of working from home.
But how's it possible? How can employees be more productive without control?
Well, control is the exact reason that makes remote workers more productive. When a person has the facility to set his own schedule, he can better focus and get the job done faster. The result?
Better productivity for your organization.
Improve Employee Engagement
As we have mentioned above, a remote work setup operates successfully only when you delegate responsibility to your team members. When you give more responsibility to your team, it will improve their interest and engagement in the organization.
Employees who work virtually 80 percent of the time are more engaged.
It is common knowledge that engaged employees are more involved and motivated employees. With a remote system, you can earn your team's trust and boost their engagement in the company's operations.
Saves Time
Often companies or teams spend unnecessary time conducting meetings, which eventually wastes their precious time and resources.
Since communication and coordination between virtual teams are well-defined and monitored in a systematic manner; thus, unnecessary meetings can be easily avoided.
Additionally, various communication tracking and employee monitoring tools are available that can easily streamline virtual team discussions. Therefore, if the right tools and techniques are used to build a communication range between virtual team members, it can save a lot of time for businesses in 2023.
Global Talent Pool
In a virtual setup, companies have the opportunity to hire competent and highly qualified talented people from around the globe.
Locally, businesses have to select the right candidates from the same city or pay a handsome sum to relocate a person, which is not feasible for small companies.
On the flip side, virtual workflow allows you to dip into the global talent and hire competent workers without increasing the burden on your financial resources.
Additionally, you have the opportunity to hire affordable virtual assistants or workers from less economically developed countries; this practice will bring more monetary benefits your way.
24/7 availability
Creating a virtual team will allow you to hire a more diverse workforce. Here comes employee data that will help you to find proven talents. As your remote workers are globally located in different time zones, this will give you an opportunity to provide around-the-clock services to your clients.
For example, if your virtual team works in Australia and your team in England. This way, your business will be able to offer 24*7 support without overburdening anyone.
Additionally, as you have remote employees scattered all over the globe, you can harbor cultural diversity and bring fresh perspectives to the creative table in your organization.
Easy to scale
Do you want to keep up your work in 2023? In that case, you need office space, invest in equipment, furnish your office, and do much more.
This scaling process can be costly and time-consuming for you.
But, if you scale up your virtual team, you can avoid all these things. All you need is the right remote work software and streamline your onboarding process. And you are ready to quickly grow your company in 2023.
Challenges of Virtual Teams for Business in 2023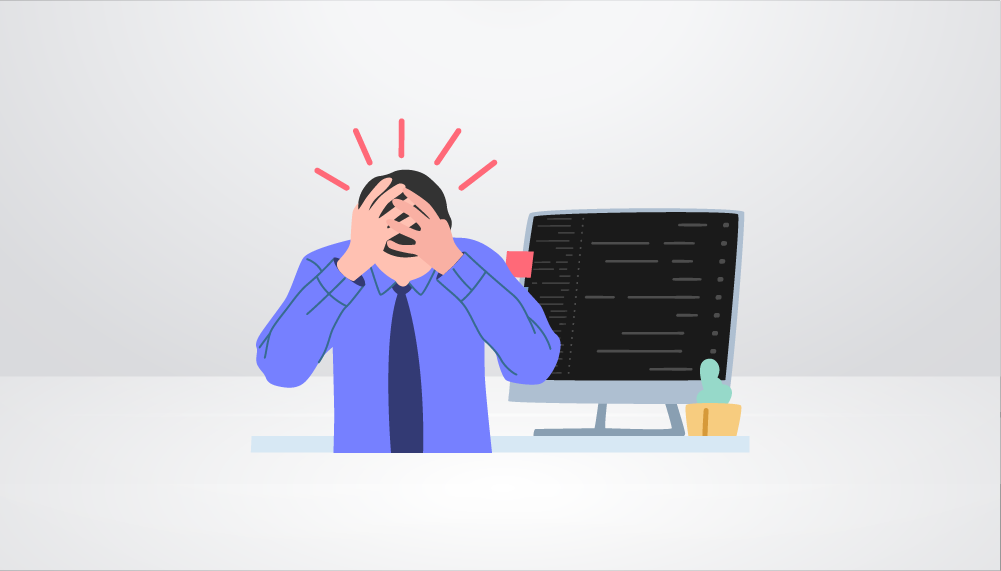 Indeed, virtual teams can bring benefits to your business in 2023. But, it is only possible if you can first successfully overcome these virtual team challenges:
Poor communication
We can't ignore the fact that communication is a big challenge for virtual teams unless a company provides the right tools and training.
In fact, statistics show that the most frequently mentioned effort to engage employees was involving staff in decision-making (45%), followed by increasing communications (24%).
Therefore, you need to work on building a proper remote communication policy and acquire the right tools to overcome this virtual team challenge.
Lack of social interaction
A major part of workplace culture is based on having fun together. Talking to your colleagues in the hallways, celebrating festivals together, and poking heads into each other's offices.
The remote workplace has limited coworker interactions to monotone emails. Today, loneliness and depression are becoming huge problems for remote workers.
Once again, good communication and virtual team management tools can help to socialize remote teams. For example, host weekly informal meetings, play virtual games, and work on team building to keep your remote team close.
Hard to Monitor Productivity
The latest Android device management tools go a long way in helping businesses build corporate policies and security configurations that ensure improved productivity levels, even when working remotely.
Often remote team managers find it hard to constantly monitor their team members' productivity. They can't tell whether their employees are working or playing games online.
However, using remote time tracking and productivity tools can solve this problem pretty smoothly. These tools can track every movement your employees spend working or slacking in real-time.
Difficult to Set Accountability
It is a major challenge to set accountability while working virtually.
Lack of accountability often leads to team conflicts and latency in work operations. The solution?
Task management tools are the best solution here. These tools allow you to assign, track, and monitor progress for individual tasks through a centralized dashboard. This way, you can make a remote worker accountable for the work assigned to him or her.
Low Morale and Mental Health
Lack of social interaction can impact the mental health of remote workers.
Mental health can further influence productivity and performance—especially today when all the pandemic and lockdown uncertainties are scaring people off.
To tackle this challenge, companies need to adopt compassionate ideologies. They have to understand their remote workers' mental state and provide them with mental health counseling.
Employee recognition programs and additional healthcare incentives can also help to calm remote employees.
Time Zone Conflicts
Hiring remote workers from different time zones can bring workplace diversity or 24*7 work support your way. It also comes with the challenge of managing employees working in separate time zones.
It can be extremely chaotic for a manager to handle remote workers located in different time zones.
The solution here is to appoint multiple managers based on their time preferences and use centralized time tracking software like Apploye.
Insufficient Technical Support
If corporate leadership doesn't offer virtual teams adequate collaboration and management tools, it can create huge chaos in the workplace.
Before building a remote team, organizations need to first enrich their technical infrastructure. Luckily, today there are several affordable tools available to help remote workforces.
How You can Manage your Virtual Teams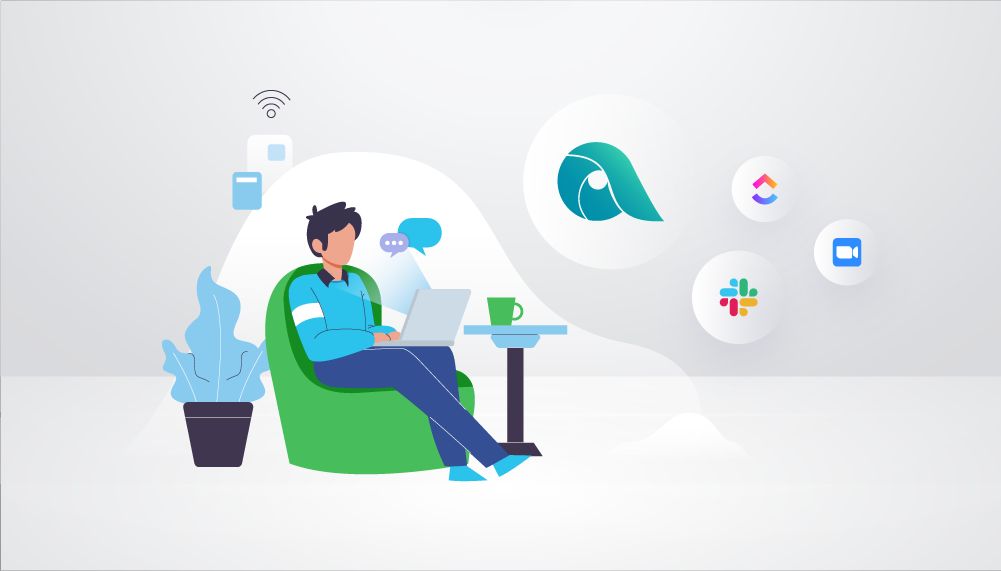 If you go through all the virtual team challenges, one point will be highlighted immediately - virtual team collaboration tools.
A backbone of an effective remote environment is the right tools. Without strong technical support, it is impossible to manage virtual teams. Therefore, you need to get the right tools to manage virtual teams.
Here are a few tools that virtual teams need:
Apploye: It is an intelligent time tracking app with screenshots for remote teams to improve their efficiency by 20%. This tool helps to keep your remote workers productive and motivated.
Slack: It is a team communication software that can be used to chat, ask questions, etc.
Zoom: This is the number one video calling app that allows you to host virtual team meetings, share screens, and establish a smooth communication flow in your remote team.
Clickup: It is a popular project management tool for organizing and tracking projects through a centralized dashboard.
Poppulo: A customer and employee communications experience software that helps you connect with your key audiences - employees, guests, students and more.
Where Do Virtual Teams Stand in 2023?
Remote teams or virtual teams will be more prominent in 2023. In fact, it is projected that there will be 255 million remote workers by 2030.
So, it won't be wrong to say that virtual teams are the future. The quicker businesses get used to them, the better for them.
Today, if you don't realize the benefits of virtual teams and haven't deployed the virtual office management policies and tools, do it now. That's because the virtual wave will become a tsunami in 2023.
That's a wrap for now! But if you have any thoughts on the virtual team topic, you are more than welcome to share in the comments.