Hybrid Work Attendance Monitoring: Here's What You Need to Know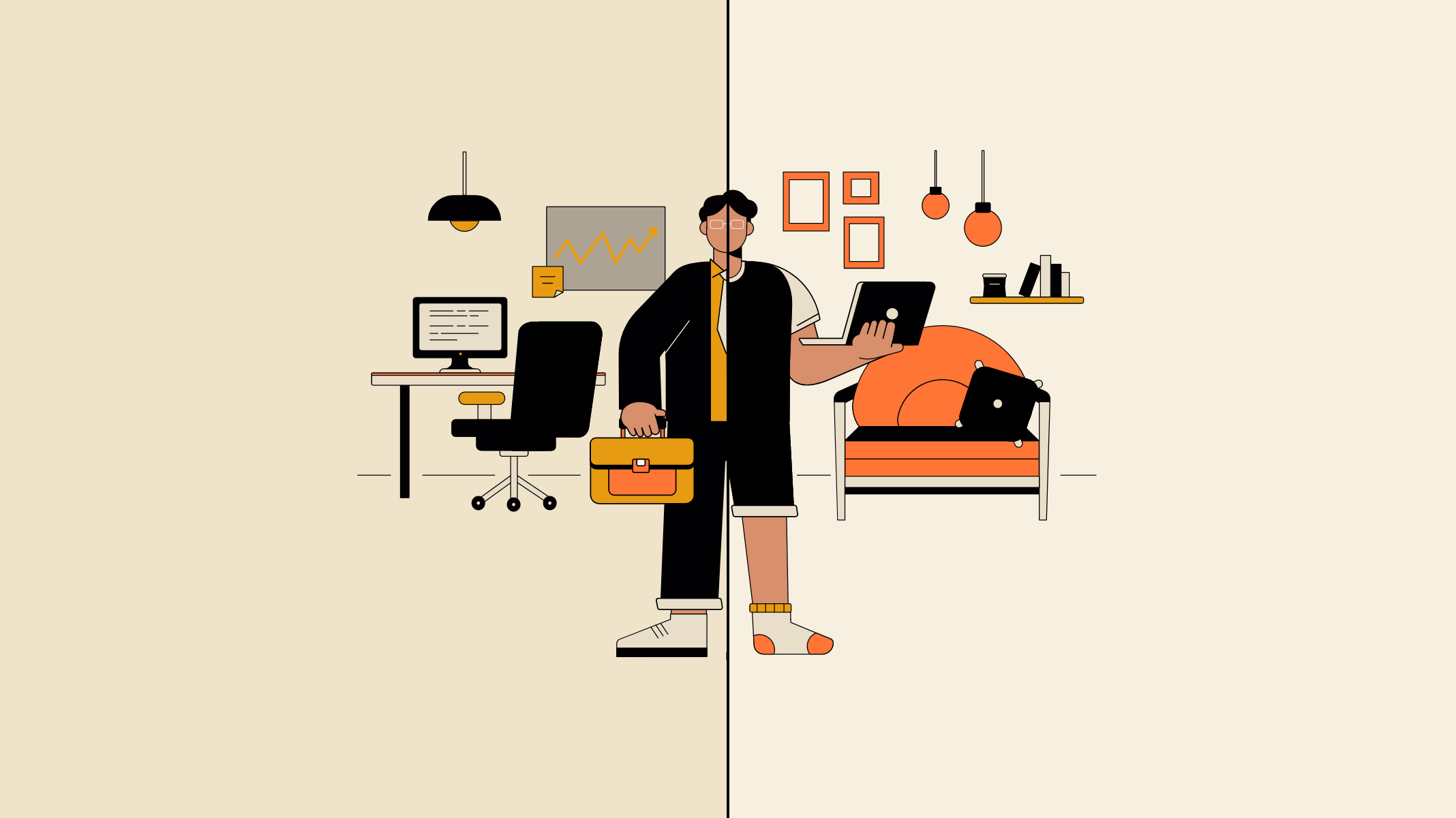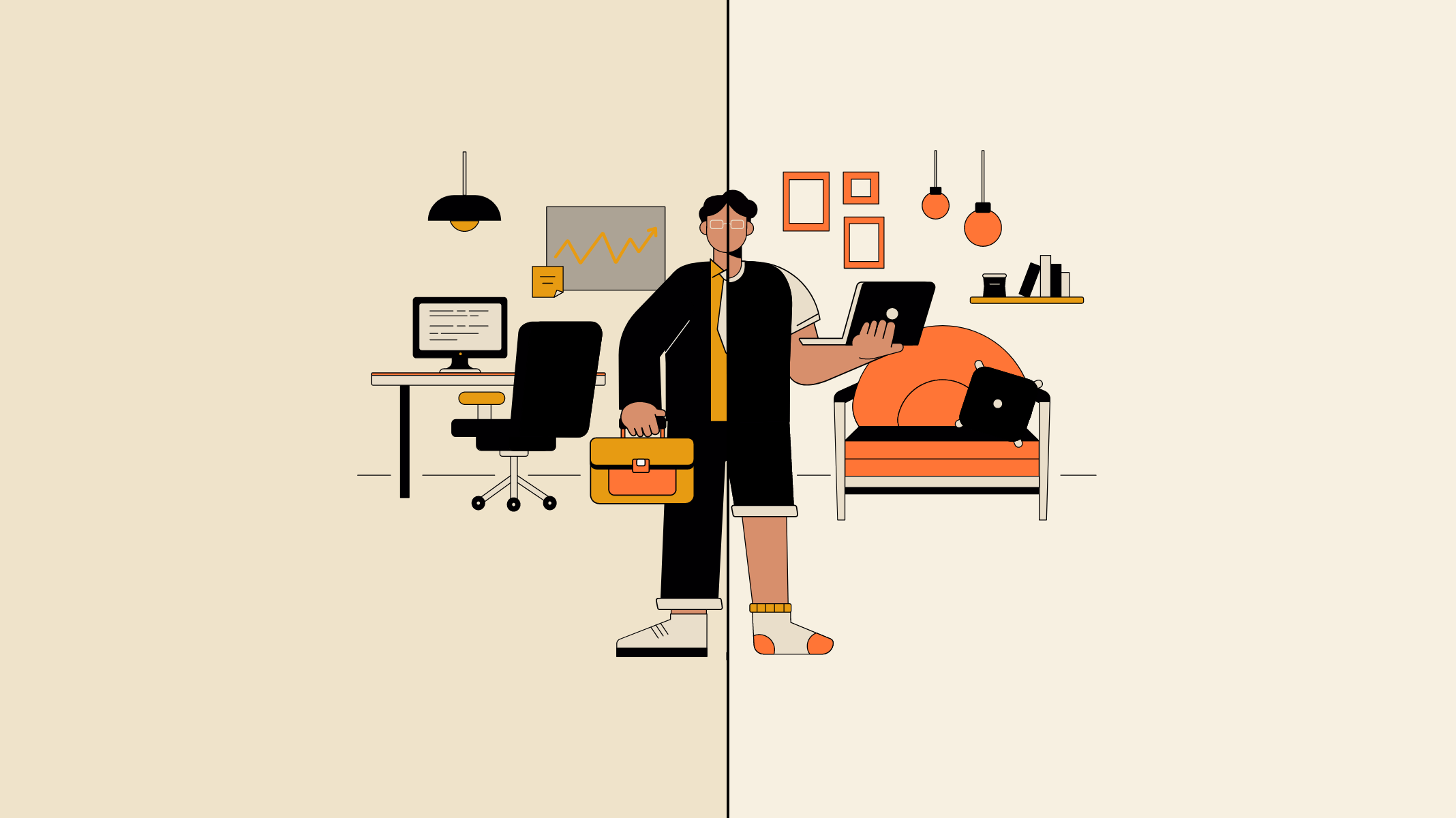 Before the pandemic, the term 'Hybrid Work' was in theory. As COVID-19 has changed the work culture totally upside down, companies going fully remote work policy have experienced the pros and cons of in-office and remote work.
Therefore, over 90% of mid-size companies are moving to hybrid work culture. Hybrid working offers a balance between remote work and office work, allowing employees to interact with their coworkers face-to-face while taking advantage of the frequently tranquil environment that comes with working from home.
However, with greater workplace flexibility comes the challenge of monitoring what work is completed, who is doing it, and who has the potential to take on more.
In this article, we're going to share
some tips on hybrid work monitoring,
challenges of hybrid work monitoring attendance, and
how a monitoring software can smooth hybrid work monitoring and attendance tracking
What is Hybrid Work?
Hybrid work is a flexible office working model that combines remote, in-office, and mobile work. It gives workers the freedom to decide how and where they work and the liberty to plan their workweek in a way that complies with corporate standards and their personal needs.
It is proven to be beneficial not only for the employees to have more work-life balance but also for the employers to get more employee engagement, reducing costs, and many more advantages. A study reveals that 64% of employees would consider resigning if asked to work in the office full-time.
You can get various hybrid work models, including; flexible, fixed, office-first, and remote-first hybrid work models. Google, Twitter, American Express, etc., are adopting hybrid work in their strategies.
Why is hybrid work attendance monitoring important?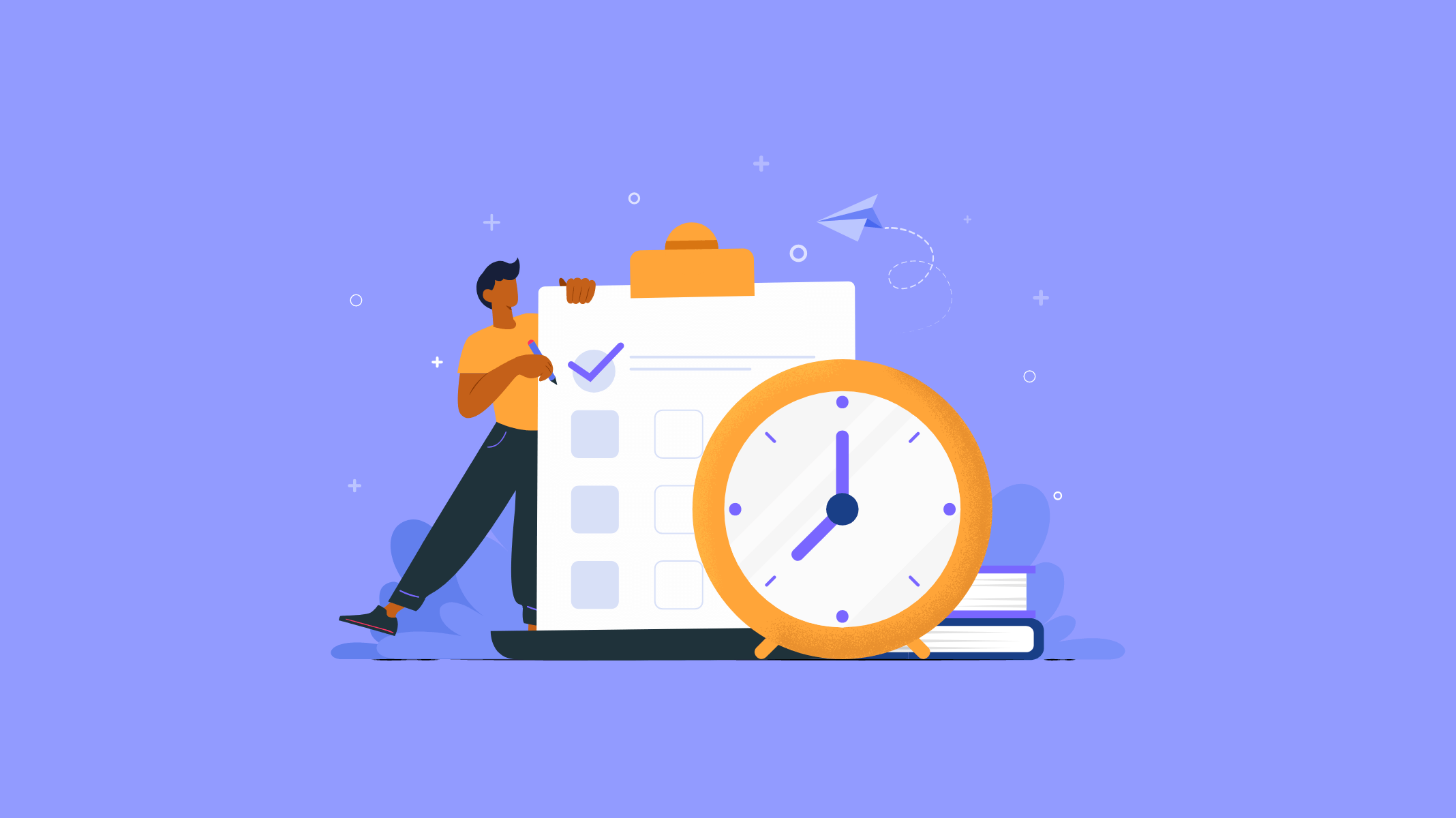 This is a real story of a Canadian accountant who has worked remotely for an accounting firm. She has to pay $2,756 to her former company for manipulating her working hours. Her employer has found herself being unproductive with the help of employee monitoring software. The employer used the reports as evidence against her to prove her deception.
This is a practical example of why you need to use a work attendance monitoring app. These monitoring apps are important for remote employees and effective for in-office employees.
Here are some imperative reasons for hybrid work attendance.
Real-time attendance tracking
The office uses many methods to track the presence of employees. One of the primitive methods is the daily attendance register, where employees must sign on the log book regularly.
Another technique is biometric attendance tracking, where employees must use their fingerprints for the clock-in and out. But all these techniques do not apply to remote employees.
Thankfully the real-time employee attendance tracking apps are there to give you more accurate clock-in and clock-out information about your employees. You can apply this method to your office employees too.
Easy collaboration and management
Maintaining your in-office, remote, and outdoor employees is different. You can't run different strategies and rules for managing your employees. The monitoring apps can involve all your employees, no matter who is working from what area.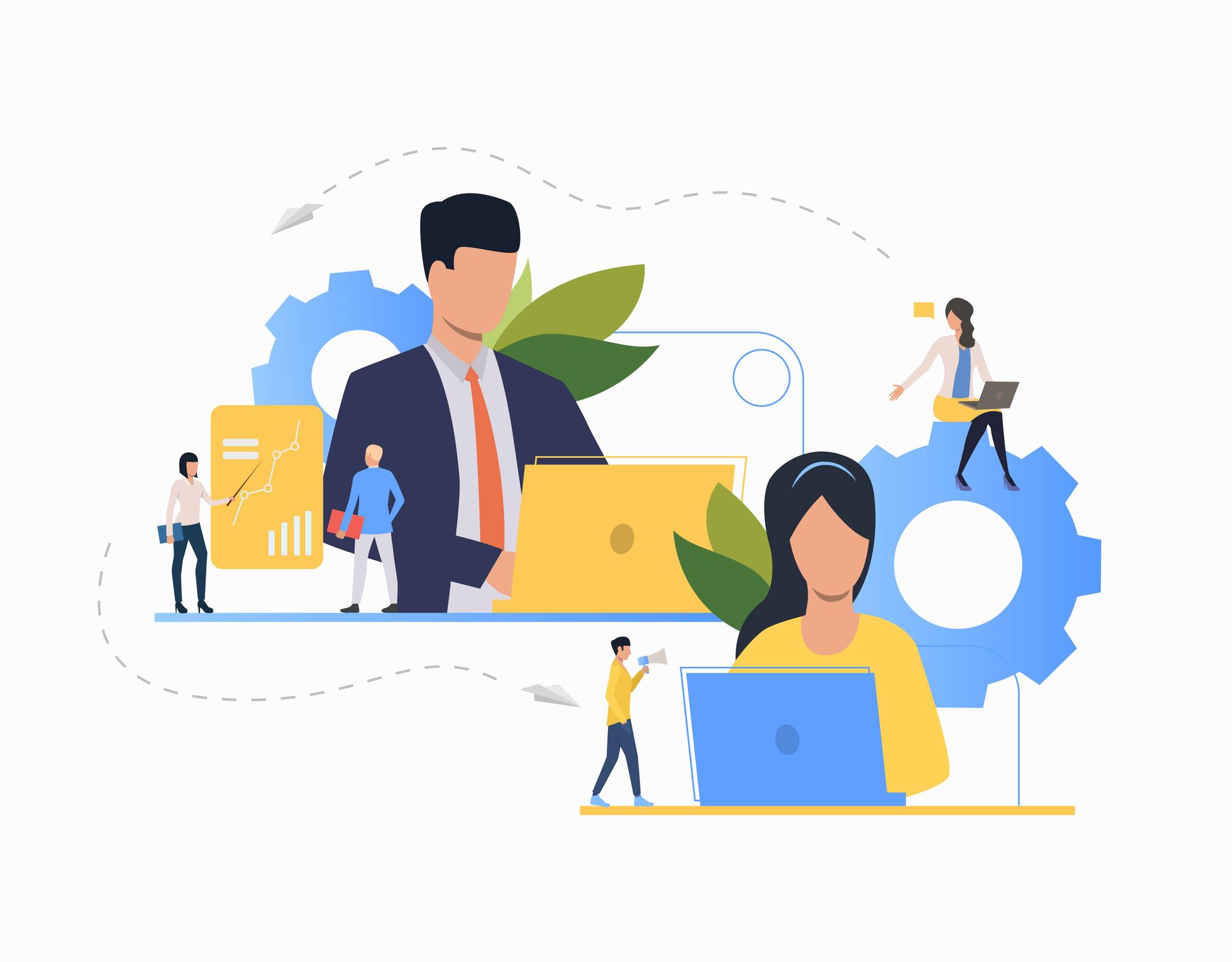 For example, if you are running a project that combines your remote, in-office, and outdoor employees, attendance monitoring apps would bring all under the same roof. How? Well, you'll find the answer just below the article.
Also, you can get all the reports generated automatically from the apps. These could help you manage time, avoiding many hassle-full tasks like creating timesheets, activity reports, attendance sheets, etc.
Improve trust and transparency
Before implementing remote work, a vital issue arises in the employer's mind: how can you trust your remote employee? Time tracking and employee monitoring apps can show the actual scene of your employees.
Trust is not only an issue for the employers but also the teammates too. In Hybrid work culture, if you feel discomfort with your teammates, you can't progress. Overall company development will hamper.
So you can trust the real data and information the tool provides. You can use the reports with your clients to build more reliable and trustworthy business relationships.
Boost productivity and morale
One of the major drawbacks of Hybrid work is that employees can lag in their performance as they are being off-sight from the managers. But when you are aware of being monitored, you can't be distracted from your work.
Rather, when you can see your performance matrices and compare them regularly, it can help you to be more engaged to work to improve your performance. Also, when you see your mates are upgrading, it will trigger your mind and create a competitive environment.
Managers need not worry about overseeing employees' activities with the automated system. It helps to avoid micromanaging. Consequently, it improves employee morale.
Create an integrated system
Almost all monitoring tools offer several integrations with other tools, i.e., project management apps, CRM apps, communication software, etc. It is a very time-consuming process to switch between the tools you use.
Also, Some apps need outputs of other tools, such as payroll management tools that need the data of the working hours of any time tracking tools.
So, you can create an integrated system with the tools you need to use. This would help you fast your data flow, lessen monotonous switching of tools and reduce errors.
How to Manage a Hybrid Workforce with Monitoring Software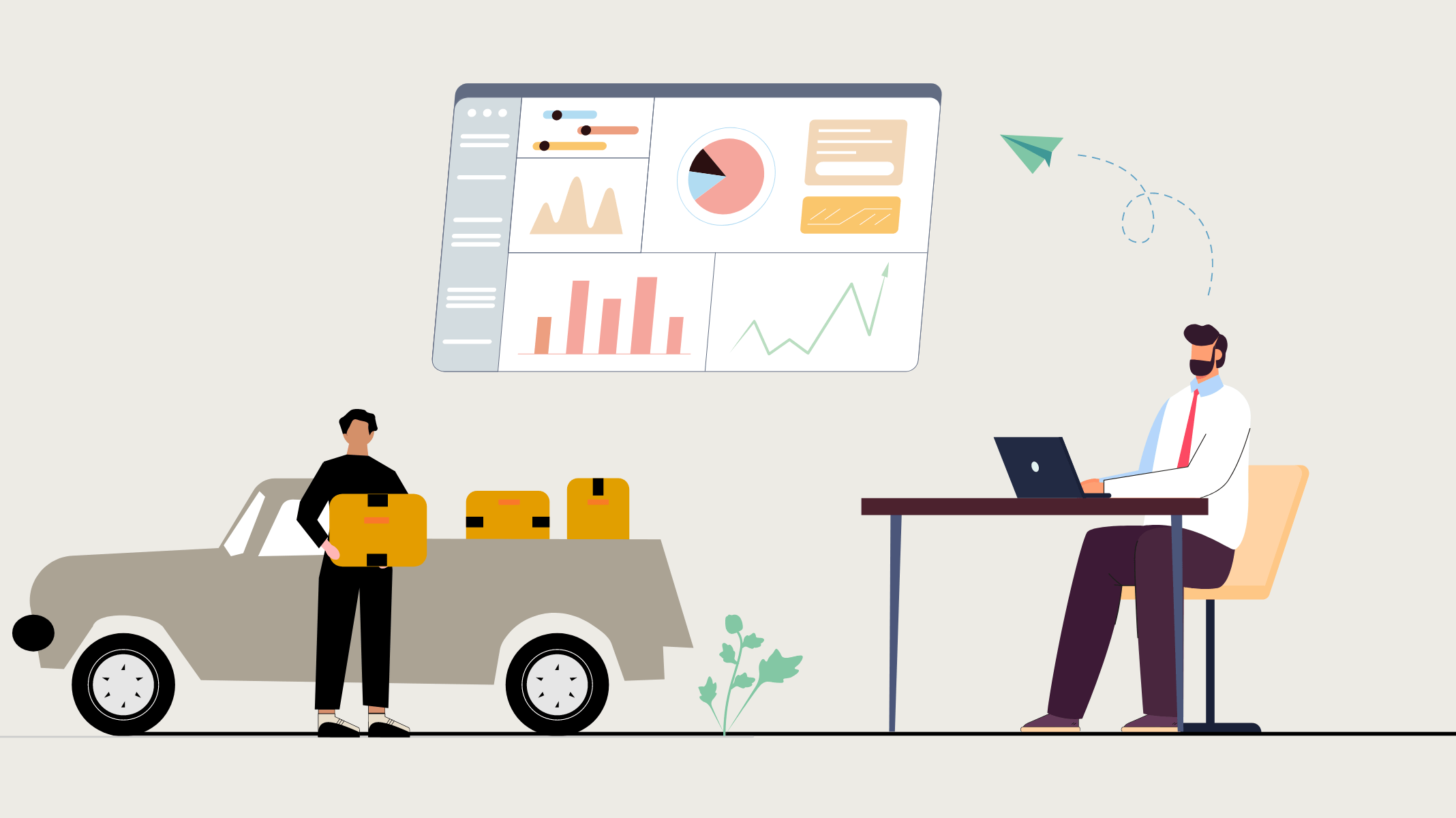 Like remote work, you must implement some time and employee management tools. Otherwise, it's nearly impossible to maintain your remote teams. We can suggest some tips in this regard.
Observe the deployment of each employee
Maintaining the employees altogether is easy in the office. Your managers and employers are fully aware of the employees deployed running projects and tasks.
On the other hand, in a hybrid work model, you can not get full control of your employees. It is quite tough to stay up to date with the remote employees and making coordination with them. Here it would help if you had a team management tool.
Automate attendance
Punch sheets or time cards are the most traditional way to keep track of attendance. Management must spend a lot of time monitoring time this way, which makes it challenging to aggregate the data in larger businesses and hybrid teams.
You need a procedure for attendance if you want to manage your remote workforce properly. You should have a system to keep track of employees' work hours. An efficient technique for managing remote team attendance will enhance your business processes and give personnel more advantages.
Record all the projects and tasks
Traditional project managers do not have to consider specific issues like assigning a new task to any team member, calculating the project hour estimation, and costs, etc., of managing a remote crew. To connect geographically separated people virtually, remote project managers employ online project management solutions.
Project management with a hybrid team is more adaptable than other techniques. It doesn't adhere to strict guidelines yet works well with both conventional and agile methodologies. Project management solutions enable teams to take ownership of their work while allowing managers to monitor it transparently and without interfering.
Track office hours
When workers switch from in-office work to remote locations, time tracking is essential. They require time trackers to keep track of their working hours when they are away from the office.
It would be great to use a time tracker with a GPS location tracking system to get more transparency about how your employees utilize their office time. You can also track app usage, URL usage, and keyboard and mouse movements.
Get real-time timesheets and reports

A time tracking and monitoring app can be a time saver. You need not worry about dealing with the timesheets. The tools can create timesheets and important reports.
Some apps provide idle time tracking that you need not worry about if anyone sits idly running a timer. The timer will count the idle time.
Moreover, you can observe the billable and non-billable hours. Not only for remote teams but also essential for office workers because the admins and HR can manage all employees in parallel.
Build trust in the monitoring apps
Many employees will not be willing to be monitored for privacy concerns. The employers or leaders must grow trust and reliability in the monitoring software among the employees. For that, employers must set certain rules.
Hybrid work attendance monitoring software - Apploye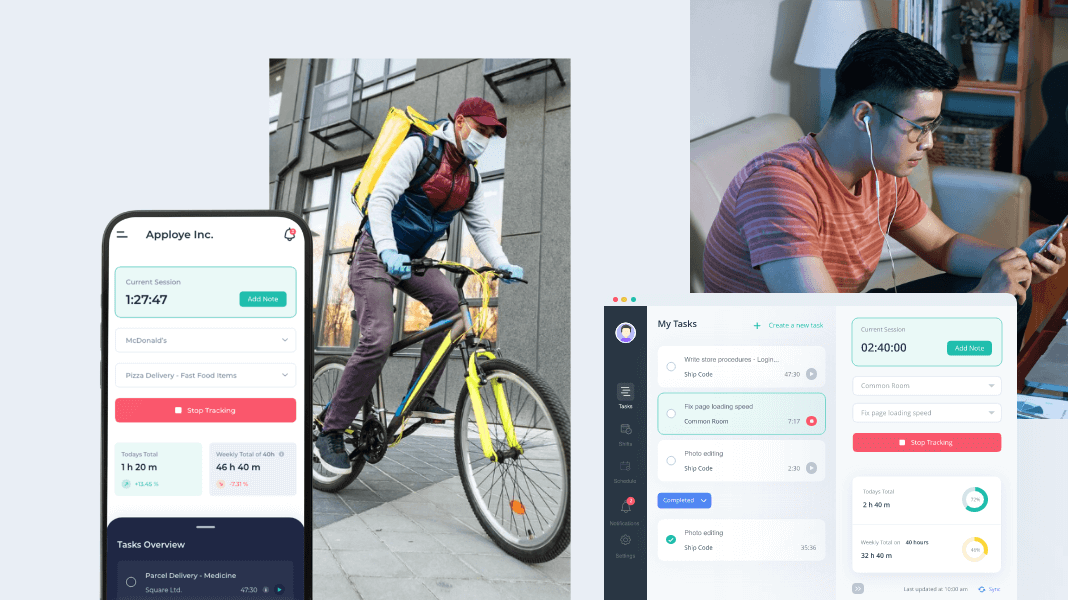 Now we'll explain how time tracking and employee monitoring software like Apploye can move your organization to maximize productivity with your hybrid team.
According to a proud user of Apploye, Darshan v. has acknowledged this app as useful and necessary for employee activity monitoring while he has been working remotely.
Small businesses, freelancers, and digital agencies like this tool because of its simplicity and reasonable pricing plans.
Let's see how Apploye can help you monitor your hybrid team below-
Intuitive desktop and mobile app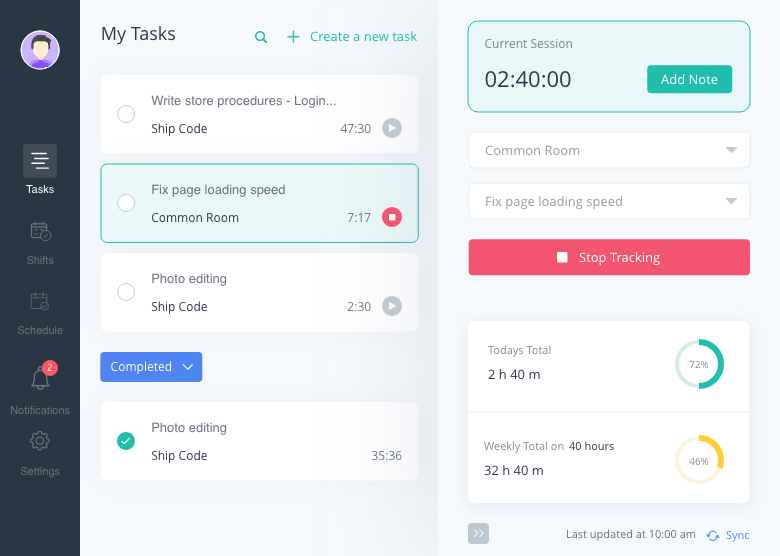 Apploye provides generous desktop and mobile apps for Windows, Mac, Linux, Android, iOS, and the Web. The apps are easy to understand. So, your employees can work wherever they want and whenever they schedule.
Time Tracking
Apploye has automatic and manual timers available in all apps. With the simple start/stop button, you can generate automatic timesheets for your daily, weekly, bi-weekly, and monthly records. It also offers a Pomodoro timer for continuous work, idle time tracking, and billable and non-billable hours tracking.
Attendance tracking
Employee attendance tracking is trouble-free. With a simple clock-in and clock-out record, you can observe who has started and ended the day at what time. You can also manage employees' leaves and shifts and schedule employees.
Employee monitoring
For the remote and hybrid team, Apploye has several employee surveillance features, including website and application tracking, keyboard and mouse movement monitoring, multiple screen capturing, and active and neutral time analytics.
Field services
Apploye has optional add-ons of GPS location tracker available in the mobile app. These are route maps, geofence time clock, and clock-in/out. You can do this to keep tabs on employees' automated attendance as they enter and exit the designated workplace. Activate policies and implement flexible time tracking on the location and job site.
Reporting and dashboard
Apploye generates useful reports like time and activity reports, app usage, URL usage reports, projects, payroll, and expense reports. The dashboard is well organized, providing all the personal and organizational information.
Project and task
You can create unlimited projects and tasks, assign them to the members, track the project budgets, and set the billing rates.
Payroll and invoices
You can automate the payroll and invoice process for the relative members and clients. You can set different payrolls, i.e., hourly payments for regular employees and one-time payments for freelancers.
Suitable pricing plans
Coming up to the pricing, Apploye is very reasonable pricing, starting from $4 per user per month. Also, it has four pricing plans suitable for all types and sizes of organizations.
Hybrid work monitoring challenges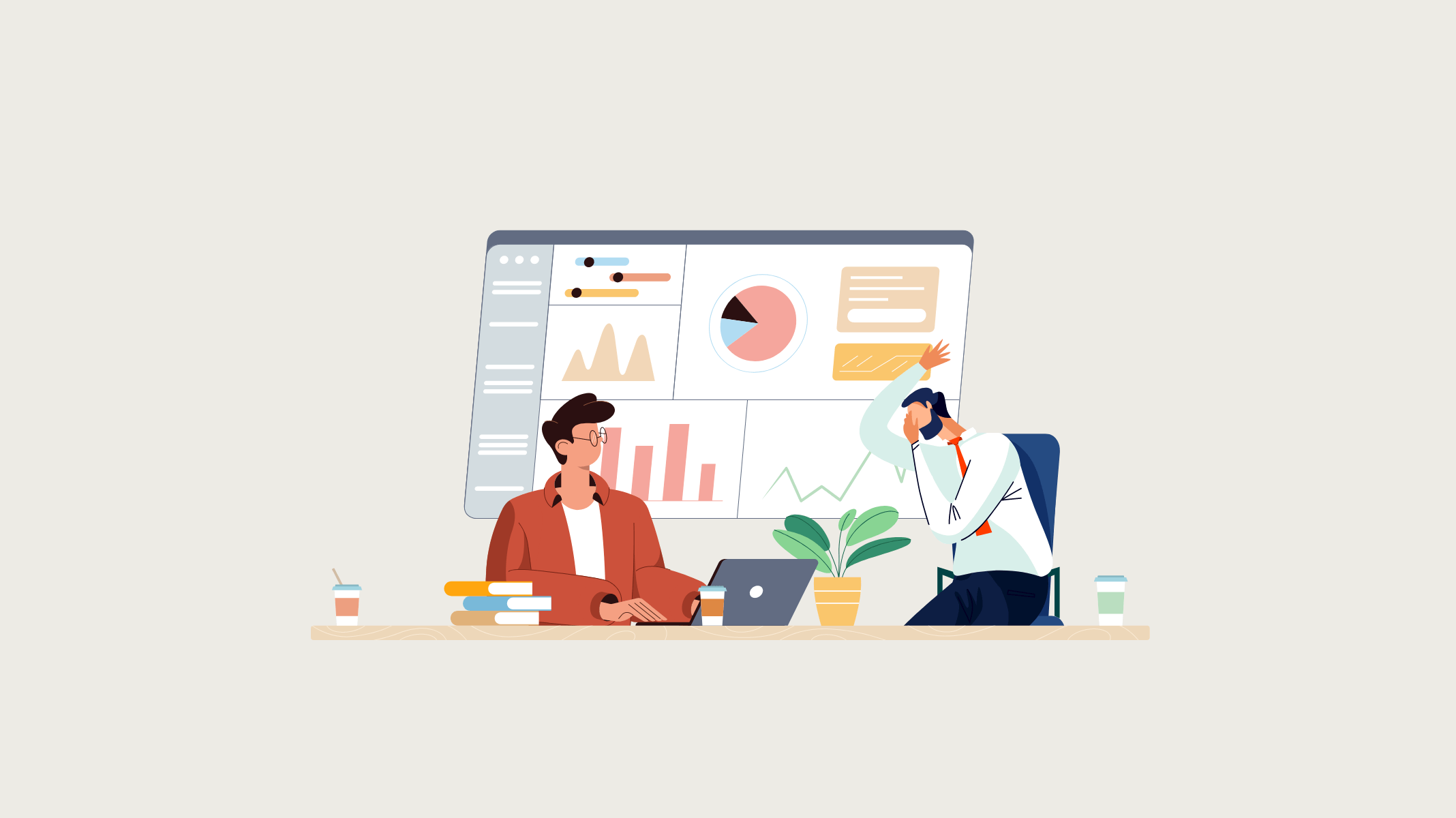 The challenges of monitoring Hybrid work vary with the type of Hybrid work system. Such as, some organizations work with freelancers and remote employees as well as in-house employees, and some have 'work from home' policies. Each method has different types of problems.
But in general, you have to face some common problems that are the companies' major concerns. These are called ' 5C challenges'; communication, connection, coordination, creativity, and culture.
Propagate the goal and purpose of the service
Your remote employees are usually unaware of your organization's goals. He works per your instructions, but if he has a blurred sense of why he is doing his job, it will hamper both your employees and the organization.
Employee performance and engagement need the proper goals. Goals aid in connecting workers with the mission of the company. So, you have to devolve the appropriate purpose of his works, the company's intent, and his contribution towards achieving the purpose.
Managing work schedule between home and office
Working at home and working in the office are different aspects and environments. You may get more flexibility and work-life balance, but the opposite scenario is that many people have failed to work at home, retaining the same productivity and focus.
Also, it is hard for managers to schedule hybrid workers. Here comes the problem of coordination. It would be best if you had more time and research to accommodate who can get the hybrid work and who should be in the office full-time.

Mismatch with the work culture
Cultivating organizational culture is significantly more challenging in hybrid work because people feel disconnected from switching locations. The physical appearance of everyone in the same place has shaped some office rituals, which eventually result in office culture.
Hybrid workers have poor communication, which might affect distant workers' morale and make them feel confused and excluded. There is a chance that employees who work in an office will be able to improve their careers more than counterparts who work remotely since they are more visible to their coworkers.
Assertion of creativity
An employer admires two types of creativity; individual and collective creativity. Collective creativity reaches for novel solutions through brainstorming, conversations, and open communication among staff members.
Team creativity grows up with team collaboration, trust, and bonding. Because of physical distance, the hybrid team is less susceptible. Putting more eagerness into team communication and collaboration would be best as you are bounded virtually.
For individual creativity, an employee feels more creative in working alone. So, developing personal creativity is easier in remote work unless he suffers alone.
Insecure bond
Hybrid working risks producing two classes of people: a "dominant class" of people who feel deeply committed to and central to the organization and an "underclass" of people who think peripheral and cut off from work and social life.
The difficulties of connectivity go beyond issues with technical coordination and communication. Research has also shown the value of interpersonal relationships for maintaining our sense of social belonging and psychological health, which can be affected in hybrid work.
Are you ready to switch to hybrid work?
Hybrid workforce management has its own set of difficulties. However, it is foreseen that hybrid work is the future norm where digital employees in a virtual environment and office employees may work altogether.
With attendance monitoring tools, employers may better manage their hybrid workforce attendance monitoring, which gives them information about how their staff functions.