Spreadsheet time tracking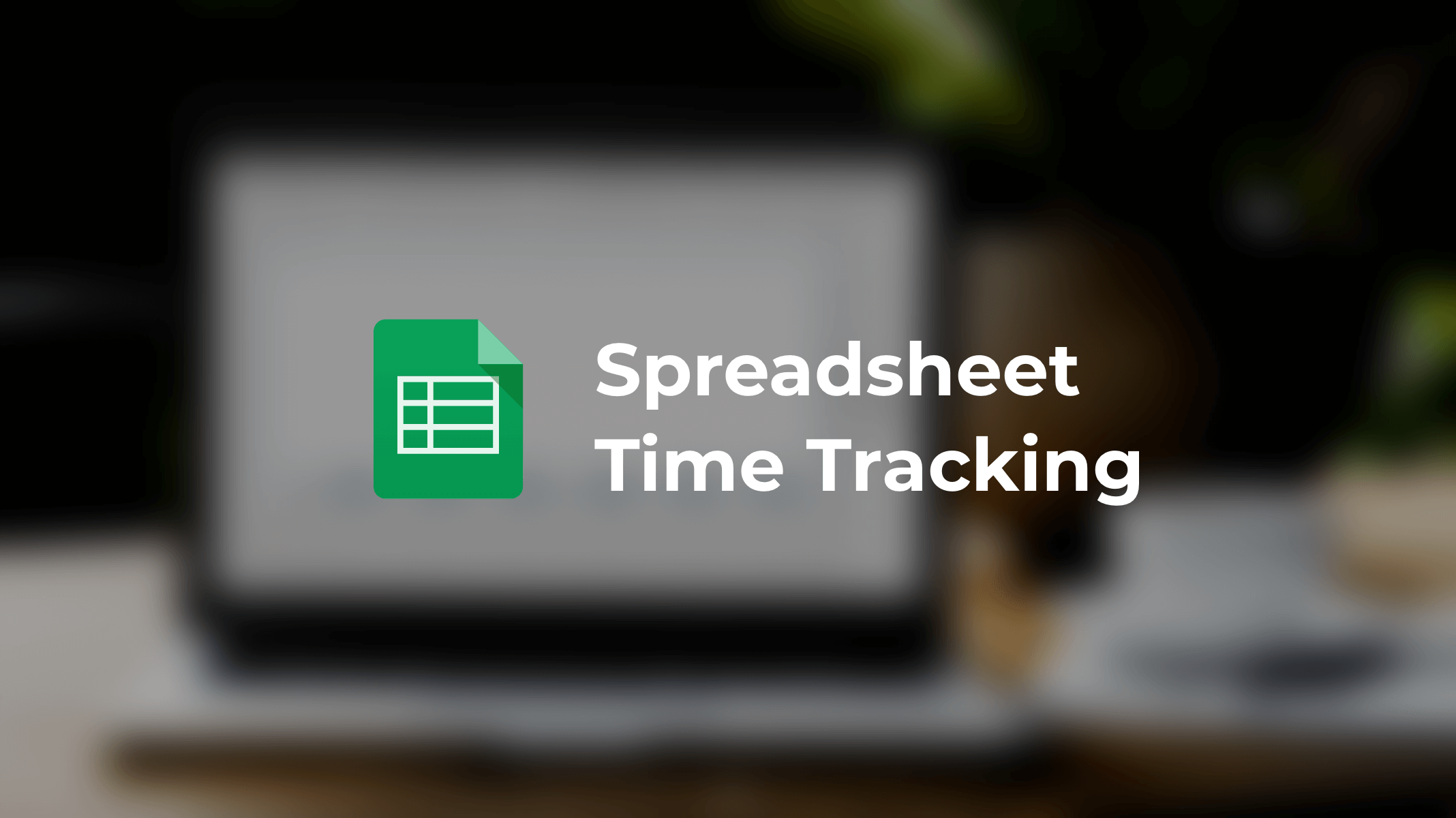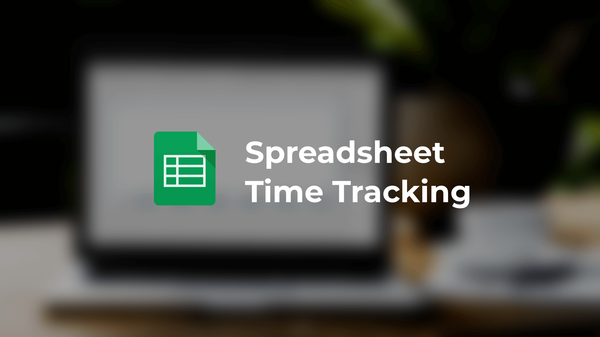 Spreadsheet time tracking is a method of tracking employee time in an organization with the help of Microsoft Excel. in this age of groundbreaking technology, though, tons of better systems accurately measure employee time and get the best insights out of employee performance vs. time, spreadsheet time tracking is still prevalent due to its ease of use, simplicity, and accessibility.  

This article will show you everything regarding Spreadsheet time tracking, its templates, why you should think of its alternatives, and how Apploye can be the ultimate replacement for spreadsheet time tracking for good.
What is Spreadsheet Time Tracking?
In a simple sense, the time you spend on different activities is recorded in a template for a spreadsheet when you use the spreadsheet time tracking approach. It is one of the approaches companies use to keep a complete record of employee working hours before ultimately turning to automated processes.
A spreadsheet time tracking record might feature items such as 'Start time,' 'End time,' 'Rate per hour,' 'Total hours spent,' 'Overtime calculation,' 'Total payable,' etc.
You will be required to enter these data by hand before periodically submitting the spreadsheet to your manager for final approval. Spreadsheet time tracking, though, helps you calculate the amount you have inserted, yet you have to put in some manual labor to complete the entire process.
Spreadsheet Time Tracking Templates
There might be many templates for spreadsheet time tracking, yet you may have seen some of the most common ones at different times.
Here we will show you some of the most known types of Spreadsheet time-tracking templates that you can download and use for your business purpose.
Daily Spreadsheet Time Tracking Template for the Employees
Employees can log how much they worked on throughout each workday using a daily time tracking spreadsheet Excel formatted with the hours of the workday. The cells of the spreadsheet are divided into hours.
Download:  
Daily Spreadsheet Time Tracking Template for the Managers
If you are a manager who oversees the employees' work hours daily, then the following template style is for you. Items such as Hourly rate, Employee ID, worked hours, Total payment, etc., will be there in this sort of template.
Download:
Weekly Spreadsheet Time Tracking Template
It is a kind of spreadsheet for documenting weekly hours worked, organized by week, along with totals and pay for each week.
Download:
Bi-weekly Spreadsheet Time Tracking Template
Some businesses make payments to their staff every two weeks. This timesheet for biweekly payroll might help calculate the number of hours worked, paid time off, and wages for each employee every two weeks.
Download:
Monthly Spreadsheet Time Tracking Template
You can use the Monthly Time tracking spreadsheet Excel template if your primary concern is calculating employee work hours monthly.
Download:
Project-based Time tracking spreadsheet Template
Use this template to calculate client project hours. It can also be utilized in firms that need to track billable hours to accurately bill clients or measure employees' time against projects.
Download:
Why should you find an Alternative to Spreadsheet Time Tracking?
Although the conventional spreadsheet approach is simple enough, it has certain drawbacks. They are as follows:
Time is a concern when it comes to filling out the cells of the spreadsheet time-tracking templates. You can't just afford to spend your precious time filling out the spreadsheet cells with numbers and digits that can be done automatically.
From an employee's perspective, you must recollect the information about when and in which projects you have worked while filling out the cells. It takes a bit of time too.
Making mistakes is one of the most significant drawbacks of spreadsheet time tracking. What's the guarantee that an employee will remember all details regarding the work hours and projects they worked for?
Moreover, your employees can manipulate the process once they put the data in the spreadsheet as the process will be on their own, and as a manager, you might not have the luxury of going through all their data daily.
A less likely yet drawback that should draw your attention is that The likelihood of the file becoming corrupted, and the data being lost increases the more frequently you update and distribute a specific excel sheet.
Remember, these are some of the setbacks of using spreadsheet time tracking, not all, which is, of course, a piece of bad news if you choose to go for it when you have an alternative to replace this hassle.
Apploye – Tool that Can Replace Spreadsheet Time Tracking
The traditional Spreadsheet time tracking may be straightforward to some users, but why should you give more time inputting all those trivial intricate digits when you can automate the process and save a considerable chunk of time?
That's why Apploye can be the smartest solution to the drawback you have read so far.
What is Apploye?
Known for its intuitive capabilities to keep track of employee working hours, Apploye is decisively the best time-tracking solution that can replace spreadsheet time tracking for good. In addition, Apploye offers some of the most useful features that can help you eliminate manual timekeeping efforts.

Thus, you can save time, eliminate menial tasks, and uphold the accuracy of the overall organizational level time recording.
How Apploye Can Replace Traditional Time tracking spreadsheet?
The time tracking process through Apploye is as simple as you like. It provides some intelligent features that can help you build a sound organizational workflow free from man-made or other sorts of errors.
Below are a few smart features of Apploye that will help you replace traditional spreadsheet time tracking.
Timer - Automatic & Manual: Using the Apploye timer, you can keep track of your time by providing straightforward instructions like "start" and "stop," or you can manually enter your time later.
Timesheets - customized views: You can quickly see how much time your employees have worked by looking at their timesheets in daily, weekly, biweekly, monthly, or custom ranges.
Clock-In, Clock-out: Simple clock-in and clock-out from the desktop and mobile app help you detect an employee's workday's starting and ending times, which can be done with a single click.
Track time on projects & tasks: Task and project time tracking features are there in Apploye to keep track of your work in the most organized manner.
Billable and non-billable hours: Include or exclude particular projects from the calculation of the billable amount when billing the clients.
Idle time: Reject your idle hours from the timesheet to smoothen the process of Billable and non-billable hours calculation.
Timesheet export: Export the timesheet for your employees in excel, pdf, or csv format.
Timesheet Approval: Review & approve timesheets of your members on daily, weekly, or custom basis.
Weekly Limit: Set weekly time limits for particular employees in your firm.
How does Apploye work?
Follow the steps mentioned below to keep track of your precious time with Apploye and replace spreadsheet time tracking with it.
Step 1: Opening an Apploye Account
After signing up and authenticating, you can create a new organization. First, however, employees should click "Join An Existing Organization." Name and set the Timezone of your organization. Click "Next."

Add a new project and click on "Next." Choose a plan. Then invite people (You can add them later too). Click "Get Started".
Step 2:  Creating projects and assigning members
Go to the "Projects" page from the side panel of the Apploye web app. Add a name and details to the project, then click "Save." You'll see your project, and your members may start tracking time.  You can edit later. "Edit Project" is in the "Actions" drop-down menu.  

Add Hourly rate/fixed pay from "Add Billings & Hours." Set the project budget. You can choose to add a task from the Project section. Save the settings.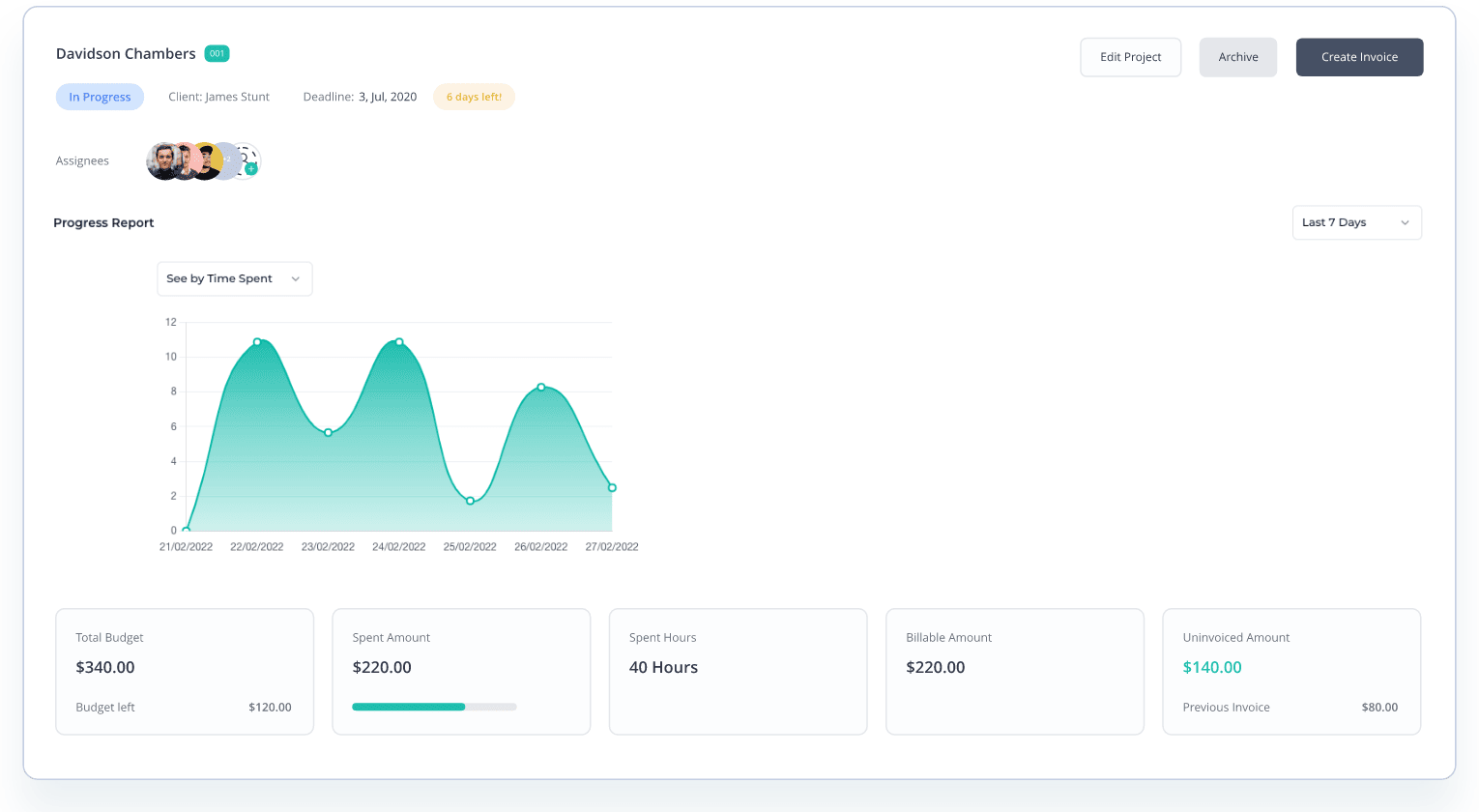 Step 3: Downloading and install Desktop App
For downloading the Apploye Desktop app, visit Apploye website and click on 'More' and then 'Download'. You can also directly go to this Download link. You will see that Apploye will Automatically detect your OS. Download by clicking "Get Apploye for (OS)." Install the application.
Step 4: Time tracking with Apploye App
Simply pressing the 'Start Tracking' button on the Apploye app will get you started with time tracking. Before that, you must select the project under which you will log the time. You can create tasks under the projects with the help of the Desktop app.
Step 5: Automatic Entrance of Time in Timesheet
Get insight into your employees' daily, weekly, monthly, and custom timesheets with Apploye Time Tracker. Know how long they have worked each day or throughout a given time. The process will be automatic.
Step 6: Exporting Reports on Tracked Time (CSV, Excel)
You can export the report on your employee's tracked time record from the 'Reports' section of your dashboard. It is further divided into three sub-sections such as 'Time and Activity', 'Manual Time' and 'Apps & URL Usage'.
Conclusion
As the use of automation is surging in the workplace every day, the use of spreadsheet time tracking is getting obsolete at the same pace. It's your time to step up and take initiative to allow your workspace an automated one where manual labor can be wrapped up forever.
Use Apploye to keep track of your precious time and stay ahead of the competition in the world of productivity and efficiency.