Working From Home vs Working From Office- An Outlook to Consider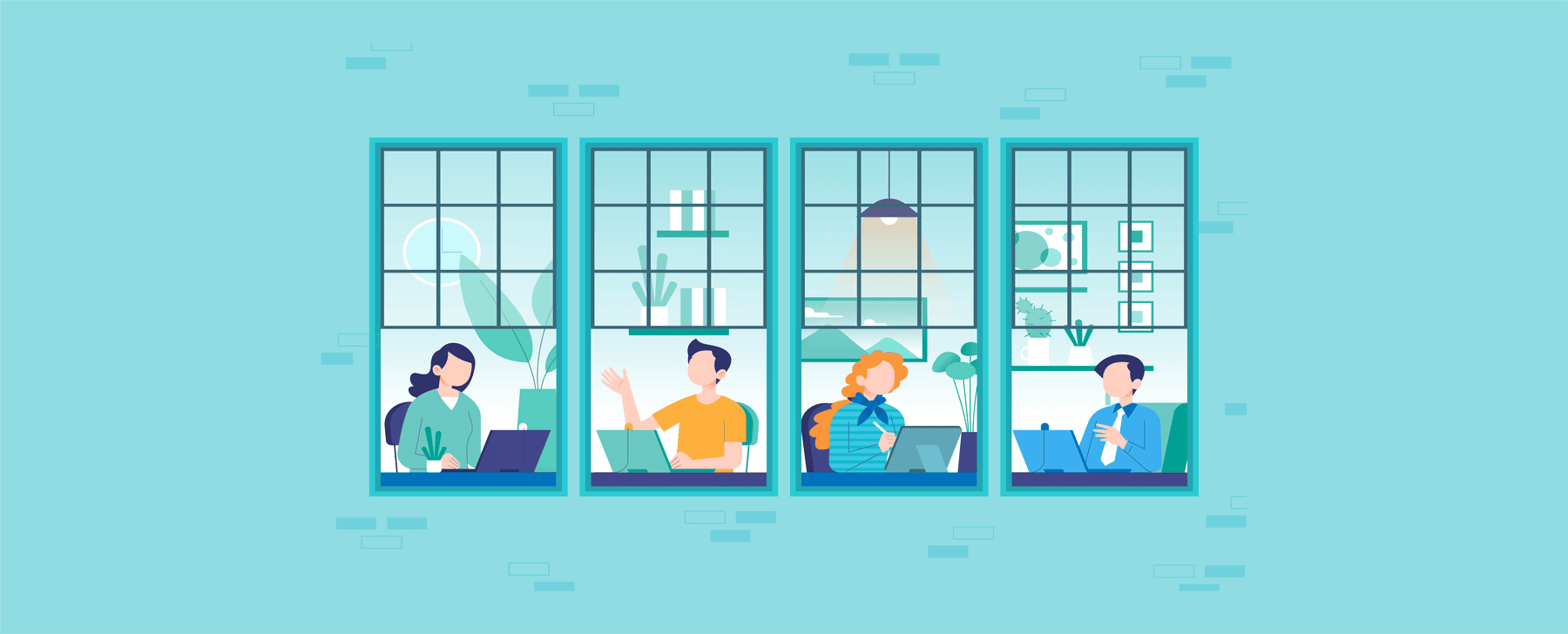 Do you want to know the differences between working from home and working at the office? Today's world is offering almost a parallel choice of work from home and office jobs. It is pretty sure that you to get confused between these two original career plans.
These two fields are pretty opposite to each other. It always makes a dilemma to choose which one is the best for us. Especially, the current situation may push you intensely to think about your career choice.
This article has an extensive discussion on the advantages and disadvantages of work from home and office jobs to help you make the best decision.
So, stay connected to the end.
Working from home vs. working in the office
During this COVID pandemic, the culture of business trends has tremendously changed. People have to take the new norm willingly and unwillingly. We can now perceive the benefits and challenges of working from home and working in an office ever than before.
The Public Policy Research Centre (PPRC) has researched 'Work from Home' and stated that around 54 percent of employees favor working from home than the office. While some may find it very challenging to maintain the work from home, they emphasize the office's work. This is because some types of work and projects need physical interaction of workers. The traditional office culture and hierarchy improve the working environment.
Some people love to have flexibility while some feel demotivated working at home. All types of work don't go with a 'work from home' system. Many projects need team collaboration, office space, and eye-to-eye discussions among members.
Working from home- everything in a frame.
'The grass is greener on the other side'- a common mindset of people, especially for office workers home employees, or telecommuters. You may be acquainted with the benefits of working from home. Home employees may face some undeniable challenges.
Benefits of working from home
Avoid office distraction
Office goers have many disruptions to deal with. For instance, sudden interruptions while doing essential tasks, coworkers' chatter, and interference may block your focus. Also, attending unimportant meetings and calls can diminish productive hours.
You may work freely without these interruptions if you are at home. People have enough time to work from home without any interruptions.
No commuting harassment
If you are bound with 9 to 5 jobs at the office, you need extra commuting time. You have to shuttle daily. You get exhausted physically and mentally. The daily morning rush, traffic, and mental pressure to reach in office in time may reduce your spirit of work.
On the contrary, you can avoid all these harassments and give a fresh kick with a sound mind. You don't need to be tensed to catch exact office hours rather than get your coffee and your PC in your home office with cozy attire.
Reduce expenses
By working at home, you may save money on many shrouded costs related to going to work. The cost incorporates driving, vehicle mileage, fuel, and street charges, leaving just as roundabout costs, such as costly expert closets and the dry-cleaning of those.
The food is pricy and unhygienic outside, and most people have to take meals and snacks. The office incumbents have to separate a budget for these types of costs every month. You don't need to make a budget; instead, you may enjoy fresh meals and snacks without hopping outside.
Flexibility
Workplace and working independently in their own chosen setting, professionals are also far happier and more productive. They can have their own space and mental stability to work more. They don't need to sit for hours for no reason and relax whenever they are done.
Work-life balance
Working from home lets you lead a happy and healthy life. As you can avail more time rather than working, you can utilize it following your hobbies, spending quality time with family, improving your efficiency, doing physical activities, and increasing your productivity.
Brian Peters from Buffer says, "Working from home is great for a lot of people because they get to spend more time with their family, their kids, and their pets."
Go for your passion
It is an excellent opportunity for home employees to work in local, national, or international spaces sitting on their own couch. If you are passionate about something, learn that specific field, and show your talent, you are not confined within a particular sphere. Instead, you can get the exact allowance. Also, you can be more productive and efficient with your job.
Challenges of working from home
Loneliness and retaining motivation
It is far too tough to hold the enthusiasm that we feel from the beginning of work. As you work all by yourself, it's obvious to slip from your goal. Working without being in a team can lead to a tiresome mentality and bring monotony to work. You feel burnout and lack of motivation.
Also, working at home may make you desolate. It is one of the everyday things that most remote employees have to struggle with. Being at the same pace as before is the most formidable challenge to overcome.
Lack of infrastructure
Working from home can be really fun if you have a high-grade data connection, zero power interruption, and an advanced working setup. Imagine you are conducting an online presentation to your clients, and at that time your computer is not working correctly. How awful this is going to be!
Telecommuters often face this type of problem, not for having a perfect workstation. You don't need an office formation but try to ensure the commodities you need for your job.
Security Concern
As most telecommuters use their computers for personal and professional purposes, they often have to get exposed to trackers, unsafe cloud folders, social media, insecure WiFi, malware links, apps, and others.
The users may undergo the security risk of their private information as well as trade secrets. It is better to be a tech master and know every measure regarding cybersecurity.
Plug out from work
Remote .co's survey shows that around 40% of remote workers face trouble unplugging after work. The telecommuters don't know when to stop in a day. Checking official emails, replying to comments now, and then responding to any clients at bedtime knowing that the reply can be sent the next day are home employees' typical scenarios.
Therefore, you are engaging your whole day at work, and you get restless. By the time you get lonely, bored, and ignorant of your work. Or, you have to work unwillingly, losing all the spirit of your work.
You can't give family time, enjoy your vacations, or practice a lively life.
Maintaining work schedule
Sometimes, flexibility in work may have a reverse effect. Office workers have complained about maintaining private and professional time. It is the best amenity while working from home.
But the fact that your personal and professional space are overlapped. You may be busy with your child, spouse, parents, or even your pet, forgetting your work. They may cause disruptions during work. Sometimes, some undeniable issues are created that you can't deny.
All these cases are indisputable reasons that block you from maintaining your schedule.
Coordination and communication gap
Most of the telecommuters' progress depends on how much he is active, responsive, and available to the clients. In the case of working from home, you must make extra effort to communicate with your community.
It is possible to miss important meetings or discussions. Your colleague may have an urgent talk while you go offline, or you can't catch up with your clients because he is unavailable without notifying you.
This type of communication problem would lead to unproductivity and poor performance.
There might be challenges. But if you follow some remote work tips, you can be an expert in your job, maintain a balanced life, and attain your goal.
Working from office- major ins and outs
People were reliant on the physical work environment that is working at the office. Though the circumstance has changed greatly, certain reasons still have that the dispute of working from home vs. working from office makes an unclear notion.
Benefits of working from an office
Centralize the tasks
The office is where individuals have an aim to work, which causes them to remain centered and work for a considerable length of time without considering being languid or enjoying a break.
As employees have a regular regime that must be maintained, they can continually carry out all tasks. Your office may regulate your day-to-day work. You have the liability to complete the job within the day. Thus you can hold steady consistency and progress in your career.
Acknowledge the company culture
A significant thing in an office is holding meetings, and being physically present in a room while leading a meeting makes it extremely meaningful and interactive. Everyone can share their views and ideas, take notes, and ask questions if needed. Being in front of each other makes it more comfortable to talk about any issues.
The office setup, relations with co-workers, and getting in touch with the company's values and ethics may help you feel very owned by the company. You can engage with the company culture and show your skills directly.
Effective team communication
The team members and associates can interact with each other easily. There are no barriers to sharing or helping anyone as everyone is available there physically. For example, they can exchange files, ask for any reports in urgent cases, or give suggestions whenever necessary.
Eye-to-eye correspondence is the most favored specialized technique among employees that can't be possible in telecommunication. It makes bonding and understanding among the members and increases teamwork progress.
Develop networking and interpersonal skills
Office workers have an excellent opportunity to develop interpersonal skills. When you are with a group of people, especially a corporate one, you are already conscious about your behavior, and posture, and learn varieties of things consciously or subconsciously.
Being a social entity, we modify or evolve our thinking, concern about our competence, and incompetence. Office goers tend to develop their technical, professional, and personal expertise.
Such constructive interactions help you to build a network and be a leader in your community.
Know when to stop
As you are obligated to a fixed schedule, you automatically learn about time management. For example, you make sure to start and end your office at just time. Coming back to your home, you may have not plenty of time for your own chores or family, but you do have a time of your own. You are free from your job and professional burden for that specific time.
As all offices have routines comprising the tea break and lunch hour, employees maintain the pattern. Eventually, you can adopt the time slot and work accordingly.
Get creative and motivated
The office environment drives a competitive ambiance that automatically you contend to develop yourself. There are a bunch of high-skilled colleagues around you. You may learn from them, overwhelm them with their performance, and encourage yourself to do better.
You may also have mates around you who can push you or motivate you to bring the best outcome. All these things make you more creative and passionate about your work.
Challenges of working from an office
Monotonous commute
Employers need to come to the office from home, and it requires some investment as it causes heavy traffic and gridlocks. Also, this takes away so much energy from employees, which slows down their work power.
They need to have a wellspring of transport or travel by open vehicle to arrive at the workplace. It's difficult for specific individuals to arrange cars and available vehicles are not a decent medium to go in numerous nations.
A survey by the U.S. Census Bureau shows that Americans have to spend more than 100 hours a year to commute to the workplace, and it is more than the average 2 weeks of vacation time during a year.
Installation and maintenance expenditure
Office installation and maintenance need a considerable amount of cost. To begin a new business, you need sound capital for installments such as material cost, office space cost, data, power cabling, furniture, and others.
Also, you need to pay money for maintenance and cleaning purposes. Some office provides meals, snacks, commuting, and other expenditure for employees. All these costs need to be invested in running an office.
Corporate politics
One of the worst things in the office is corporate politics. Genuinely speaking, none can get a positive environment in the office. Many people may feel zealous about your performance or willingly want to hamper you. This may create a toxic ambiance and be hard to deal with.
One of my friends has changed his job due to this type of negativity. This leads to a mental breakdown and degradation of performance.
Feeble lifestyle
Office employees have to lead a sedentary lifestyle, which makes them do a desk-based job. They have to spend a long time sitting in front of a desk. It may have an adverse health effect in the long term.
An incumbent may face health issues namely weight gain, high blood pressure, high cholesterol and sugar levels, low metabolic rate, etc. Employees can't take care of their health correctly, causing low fitness.
Marginal time for personal space
Though it helps maintain punctuality for office employees, they might have very minimum private and family time. You may need to see a doctor, have urgent work to do, or visit your parents' house for important reasons. Being an office goer, it is hard to manage.
It may also be tough to maintain personal fitness like walking or exercising in the morning or having a free mind to start a day cheerfully. Your mind is always in a rush from dawn to dusk. You start your day in a hurry if you miss your bus and go to bed after ready your dress for the next day.
Work from home or office- what does make you more promising?
We have tried to make a clear vision of working from home and working in an office. Though employees have embraced the 'work from home' merrily, employers were doubtful about the idea. However, due to COVID-19, most companies start working from home.
People have to adjust to this new norm, take challenges, and try to overcome it. Now, many companies turn over to offices but provide the opportunities to work from home.
Apploye has now mixed the work-from-home and office. It set up the home office early during the lockdown and now starts the office again but allows working remotely.
The discussion on working from home vs. working from an office is getting a new dimension. The challenges come from both sides. It is an individual choice on which idea is more acceptable to him.