Employee Email Monitoring (Guide & Tool)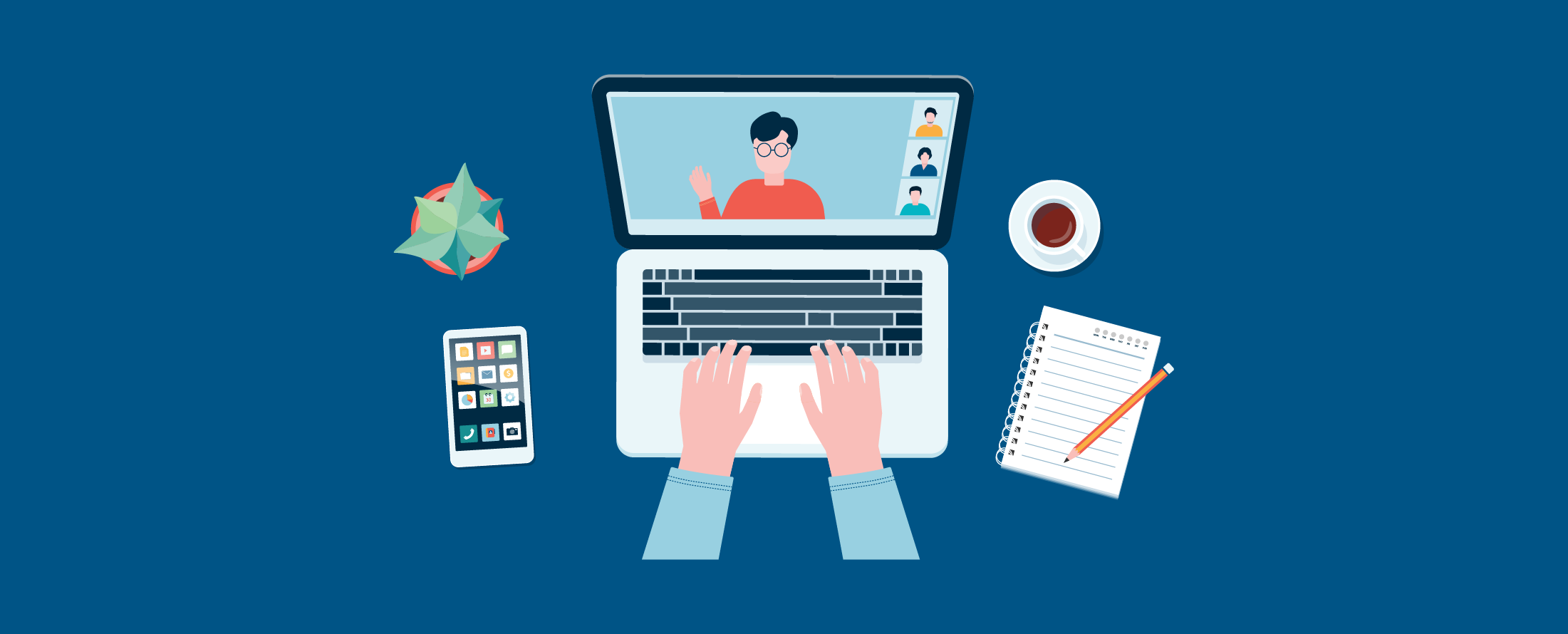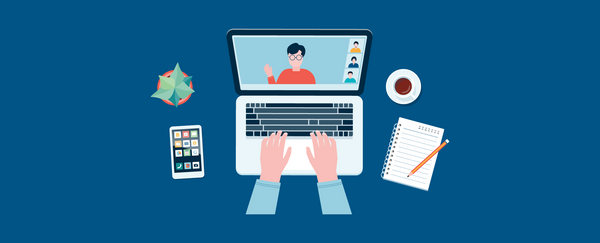 As technological upheaval is observed in most organizations nowadays and employees are more equipped than ever, it's not anomalous to witness data breaches at a higher level. Surveillance is there; maybe micromanagement is also on the way, which we absolutely condemn; yet again, being strategically proactive before the windstorm hits you is recommended. Not every day that data is leaked through channels like Email, but when it does, it can sweep your reputation as an employer, and your legacy will be drowned in the dust within seconds. That's why preventive measures outweigh curative sentiment.
This is an article where we have discussed employee email monitoring in detail, proved its legality, showed email monitoring policies, and recommended Apploye as the best email monitoring tool.
What is Employee Email Monitoring?
Email monitoring protects against any unforeseen event brought on by hostile conduct inside and outside of an organization, is one of the most critical steps in keeping digital security and is one of the essential measures in maintaining good digital security.
No matter where you work, you are likely to handle sensitive information. It is necessary to prevent sensitive information from falling into the wrong hands to protect your company and the customers it serves.
You cannot, however, start reading the emails your staff send and receive. Email monitoring must be carried out in a highly open and considerate way.
In this article, we will discuss the legality of employee email monitoring, the pros and cons of monitoring their emails, employee email monitoring policies and best practices, as well as how Apploye helps managers monitor employee email with four alternative solutions.
Is Monitoring Employee Email Legal?
According to US law, any email an employee sends or receives on corporate equipment belongs to the employer and may be examined at any time by the business. In some places, some regulations permit employers to check their employees' emails.
However, electronic communications that are ongoing or saved on a work computer cannot be intercepted or disclosed by an employer in accordance with the Electronic Communications Privacy Act (ECPA).
Even though the preceding paragraphs take opposing positions, you must consider various circumstances. If the employee has provided permission to the employer, monitoring work emails is acceptable. Again, an employer may monitor employee email if there is a compelling business need.
If you're thinking about keeping an eye on your employees' emails, there are three fundamental guidelines you should adhere to:
Legitimateness: Be sure that you have a valid reason to monitor your employees before you do so. It is acceptable to protect your best interests so long as you do not infringe upon the fundamental rights of your workforce in the process.
Relevance: You needn't collect all the information of your employees to see if they transgress the company rules. So, don't get yourself out of the domain.
Transparency: Always ensure that your personnel are aware that they will be under surveillance. Establish a policy and inform all current and prospective employees of it. This policy needs to include all the specifics regarding the monitoring, such as what is being monitored, how it is being monitored, etc.
Monitoring Employee Email Pros and Cons
It is not a question to be taken lightly when considering whether or not to invest in employee email monitoring solutions. It is essential to consider both the benefits and drawbacks of employee email monitoring before making an educated decision about whether or not it would be beneficial or detrimental to your company.
Below are the pros or advantages you can leverage by monitoring your employees' emails.
Pros
Monitoring employee emails can help you figure out who is taking on extra responsibilities so that you can allocate the workload more fairly. You can boost morale and employee engagement while simultaneously reducing the number of conflicts at work resulting from this strategy.
Monitoring employee email can help prevent employees from disclosing critical or confidential company information to third parties who are not authorized to receive it. Email spoofing, phishing, and other forms of email fraud can all be avoided with its assistance.
Monitoring employee emails will make sure that the email communication of the employees is only for office and work-related issues.
Employers can ensure that employees' external communications continuously adhere to business standards through employee email monitoring.
Monitoring employee emails will assist you in identifying and resolving any issues that may arise due to an employee's poor communication abilities, which may severely impact customer engagement.
Monitoring employee emails can increase productivity by preventing workers from engaging in distracting conversations outside of work while the company is open for business.
Cons
Monitoring employees' communications can instill a feeling of mistrust among employees and harm morale.
Monitoring the emails of the employees may seriously degrade their job satisfaction, which may deter the ways of their proactivity and may force them to quit their job.
Sometimes affording email monitoring platforms for monitoring the emails sent by the employees might be pretty costly. It can deteriorate profitability and negatively impact the organization's financial health if it is relatively new in the business.
A company that is highly fastidious regarding email monitoring might not be the top choice of job seekers, which can adversely impact the talent acquisition caliber of the company.
Employee Email Monitoring Policy
The company's email monitoring policies should be communicated to employees through a document known as an employee email monitoring policy. It walks them through the company's email system and explains how to avoid legal trouble to protect the business.
The standard Email Monitoring policy of a company should include the followings:
The employer will monitor employees' use of email, and the employer reserves the right to reveal the contents of employees' email communications at any time, even after they have been deleted if the employer determines that there is a legitimate business need to do so.
Before you design the policy, you should try to talk with your employees and ensure they can follow the instructions. Keeping this in mind can assist you in formulating a policy that does not place an undue burden on employees.
The employees of your company must acknowledge that their emails are subjected to monitoring, and they must comply with that (oral & written).
Always ensure that the actions you monitor comply with the laws of the state as well as the federal government of the country. Because of this, it is strongly recommended that you discuss creating an employee email monitoring policy with an employment lawyer first.
It should be against the employees' rights to disclose the company's confidential information and trade secrets to third parties. Explain the difference between monitoring and intercepting and provide ground rules for both practices.
Assign monitoring to a chosen group of staff to assure consistency and compliance. Only a senior manager or HR professional should approve minor monitoring policy deviations.
Make the employee aware of the potential repercussions of failing to adhere to the policy, such as being suspended or fired.
Employee Email Monitoring Best Practices
A robust email policy is still advised even when you have the legal authority to examine your employees' emails as an employer. Following are some best practices for monitoring employee emails.
Even if an employee's email or voice mail message is labeled as personal or can only be accessed with their identification, the employee should not expect that the message is private or confidential.
Employees should not use emails to convey company trade secrets and confidential information if the employer does not utilize encryption equipment or protection software. Employees should refrain from doing so.
Be selective about the actions that you are going to take when you find any incident of infringement. Ensure that these things are adequately communicated with the employees.
Talk to your employees face to face, if possible, to explain the monitoring program and its goals. Facilitate employee understanding and compliance with the new policy by holding training or question-and-answer sessions.
Monitor all inbound and outbound emails with perimeter SMTP servers to secure the company's leading network.
It's crucial to understand the distinction between monitoring and interception. Generally, monitoring occurs after an email is sent or received, whereas interception occurs before an email is received.
Your company's monitored emails should not be accessible to every employee. It is essential that the information is protected and that access to it be restricted to only a select few critical individuals with valid reasons to access such data.
Maintain a routine review of your company's policy on monitoring employee emails and make any necessary adjustments.
Apploye – The Best Employee Email Monitoring Tool
When it comes to monitoring the employees, both office and remote, Apploye is a solution that crosses everyone's mind due to the features it provides, and the pricing plans it offers.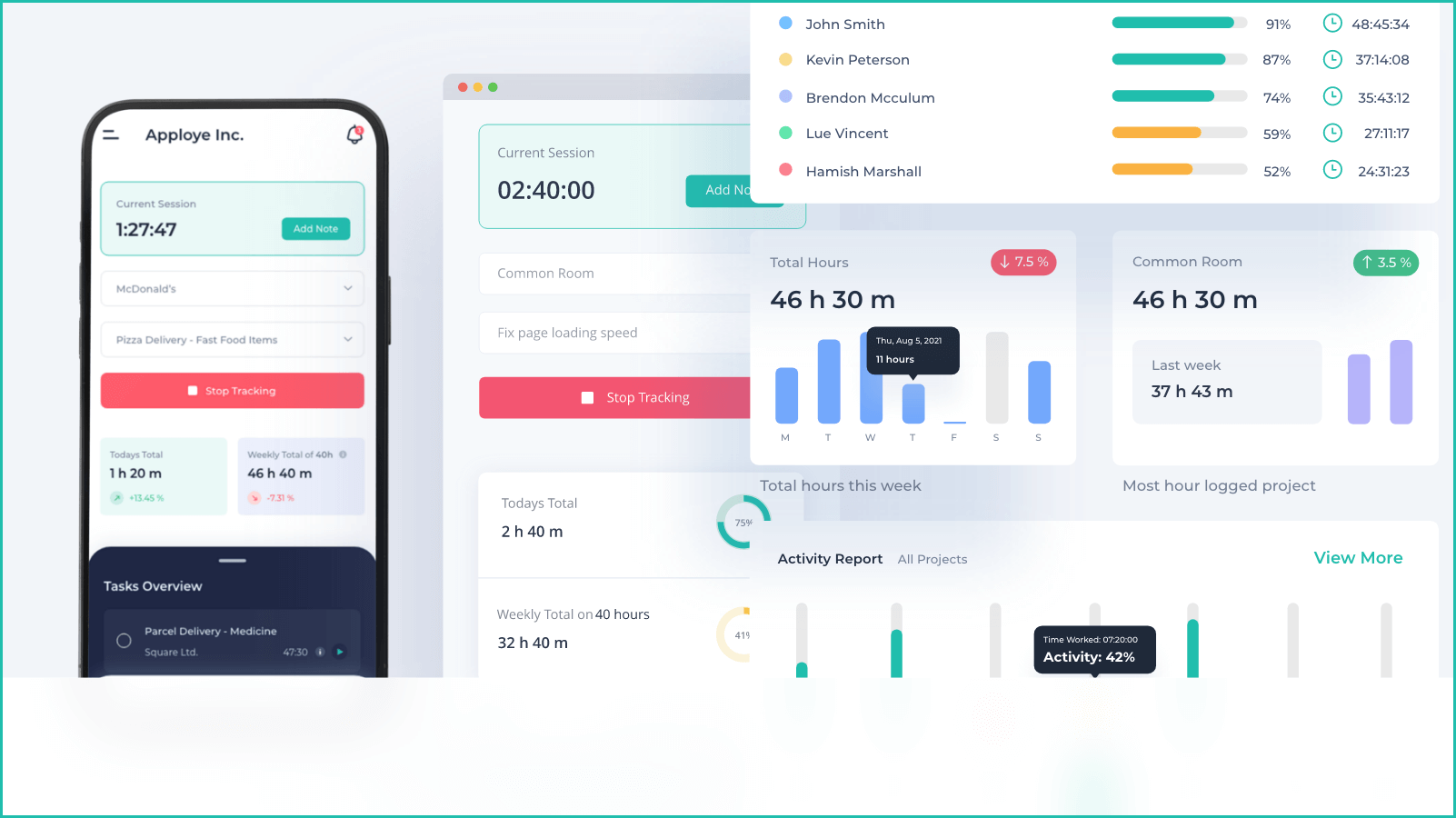 A company may monitor its employees remotely with the help of Apploye, a time tracker with screenshots that includes tools for looking at screenshots, apps, and URL usage. It promotes employee productivity, provides an easy-to-use dashboard, and enables the creation of various tasks under projects.
You can be an independent contractor, or the employer of a hybrid workforce made up of workers who work onsite, remotely, and without a desk. Apploye protects you in every circumstance! It offers you exceptional capabilities like a Live feed, relatively uncommon features like instant screenshots, and the standard fundamental features of a top-notch time-tracking app.
Apploye Pricing
Solo: $4/user/month
Standard: $5/user/month
Premium: $6/user/month
Elite: $7/user/month
However, a yearly subscription offers 50% savings on the four pricing plans.
How Apploye Helps Managers Monitor Employee Email
Apploye, a feature-rich employee monitoring software, can get you out of the monitoring conundrum in any organization. The following features of Apploye can help you monitor employee emails and stay safe from any data theft and security breach.
Random Screenshots: The Apploye desktop timer takes a screenshot every 10 minutes at random. Additionally, you can change the frequency of the screenshots from settings to take up to 3 screenshots per 10 minutes. Users can add notes on the specified screenshot so that they are considered when necessary. They can write why the screenshot shows a non-productive task or low activity percentage. They can also add any specific remarks about the task as a note.
Advanced Screenshot Control: You have a lot of flexibility to configure it to meet your needs, whether you want to prevent users from deleting screenshots or you don't want to require permission to capture quick screenshots. You have the option of disabling screenshots for the entire organization as well as stopping the tracking of any particular member.
Instant Screenshot: What options do you have if you want to know what your employee is doing right now in addition to random screenshots? You may immediately capture an instant screenshot to see exactly what is displayed on the employee screen.
Apps Usage Tracking: With Apploye, you can monitor the amount of time each of your employees spends using a specific app or software. It assists managers in arriving at the appropriate decision regarding resource distribution.
URLs Tracking: Apploye allows you to keep track of the URLs they visit to ensure your employees don't exceed their permitted time. You may monitor whether employees are overusing particular websites and keep looking for any unusual activity by keeping track of the websites they visit and how much time they spend on them.
Live Feed: The Live Feed feature reveals the online status of employees and the current activities they are engaged in. The information will be presented instantly. You may also see when they started most recently. The Live Feed page now features instant screenshots, too.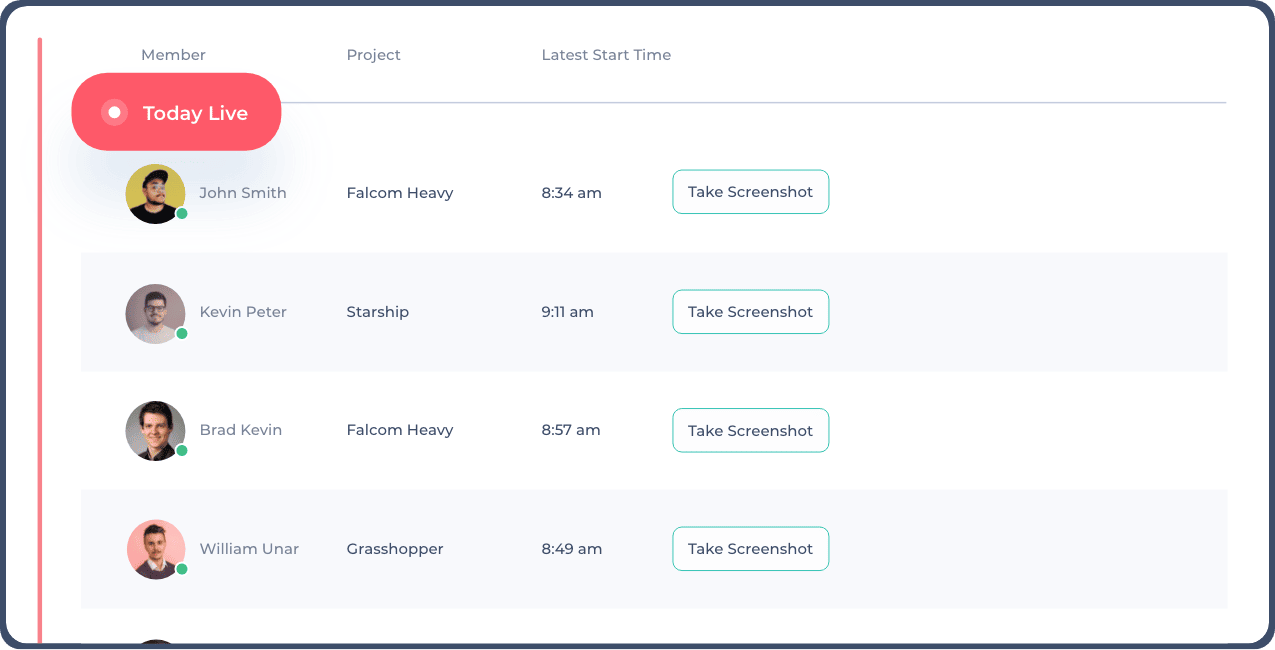 Getting Started With Apploye
To start using Apploye follow the steps mentioned below:
Step 1: Create an Apploye account
After subscribing, create your organization. Click "Join an Existing Organization" and set the Timezone. Add a project, click "Next," and choose a plan. Get started by inviting members.
Step 2:  Create projects and assign members
Go to "Projects" through the Apploye Web app. Name and describe the Project and save. You may edit the project which is under "Actions." Under "Add Billings & Hours," add an hourly rate. Estimate project costs and save the settings.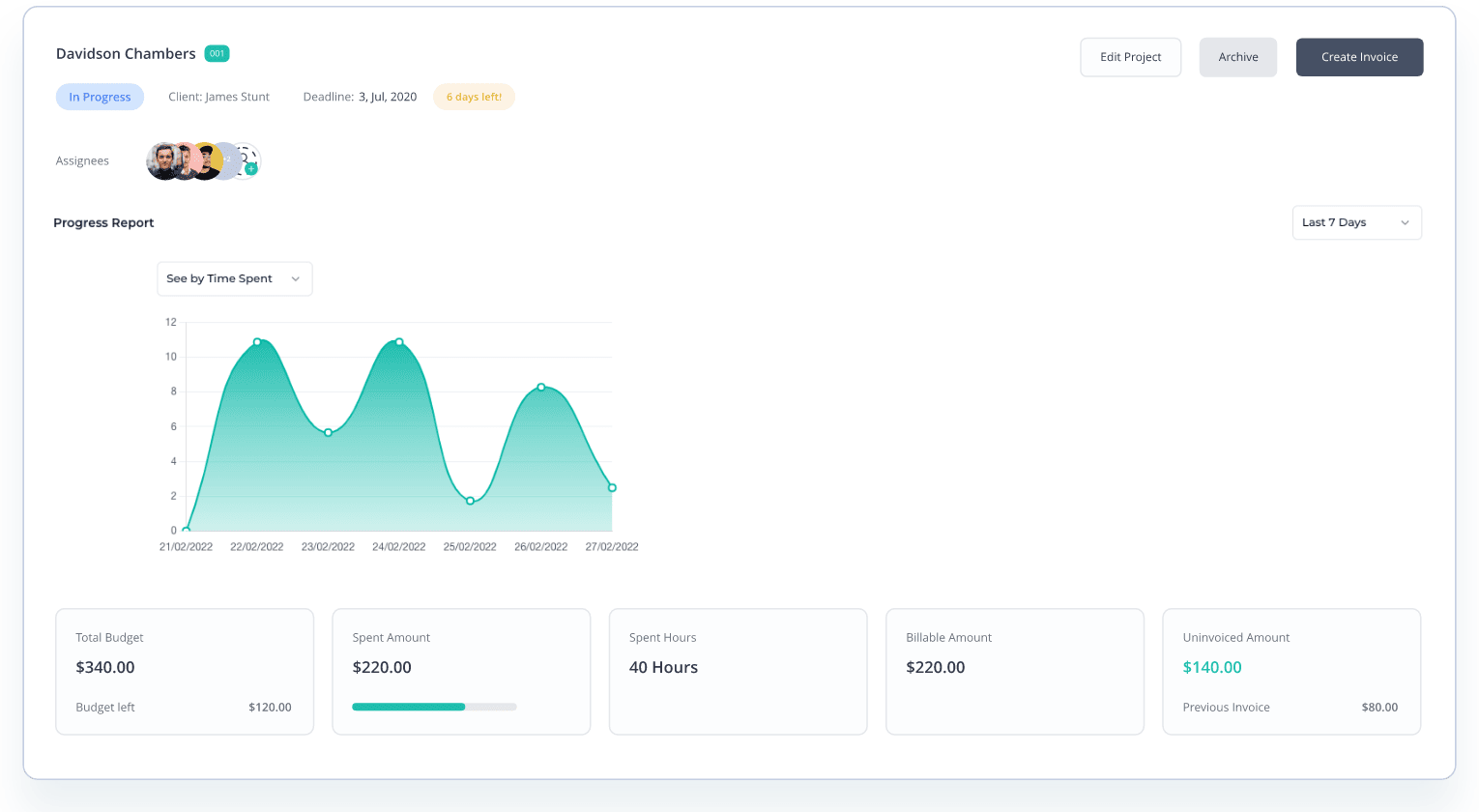 Step 3: Download and install the Desktop App
To download the desktop application from the Apploye website, click "More" and then "Get." Click on the Download link. Apploye automatically detects your operating system. Choose "Get Apploye for (OS)" and install the app.
Step 4: Start tracking time Apploye Desktop App
Click 'Start Tracking' begins time tracking. Before logging time, you have to select a project.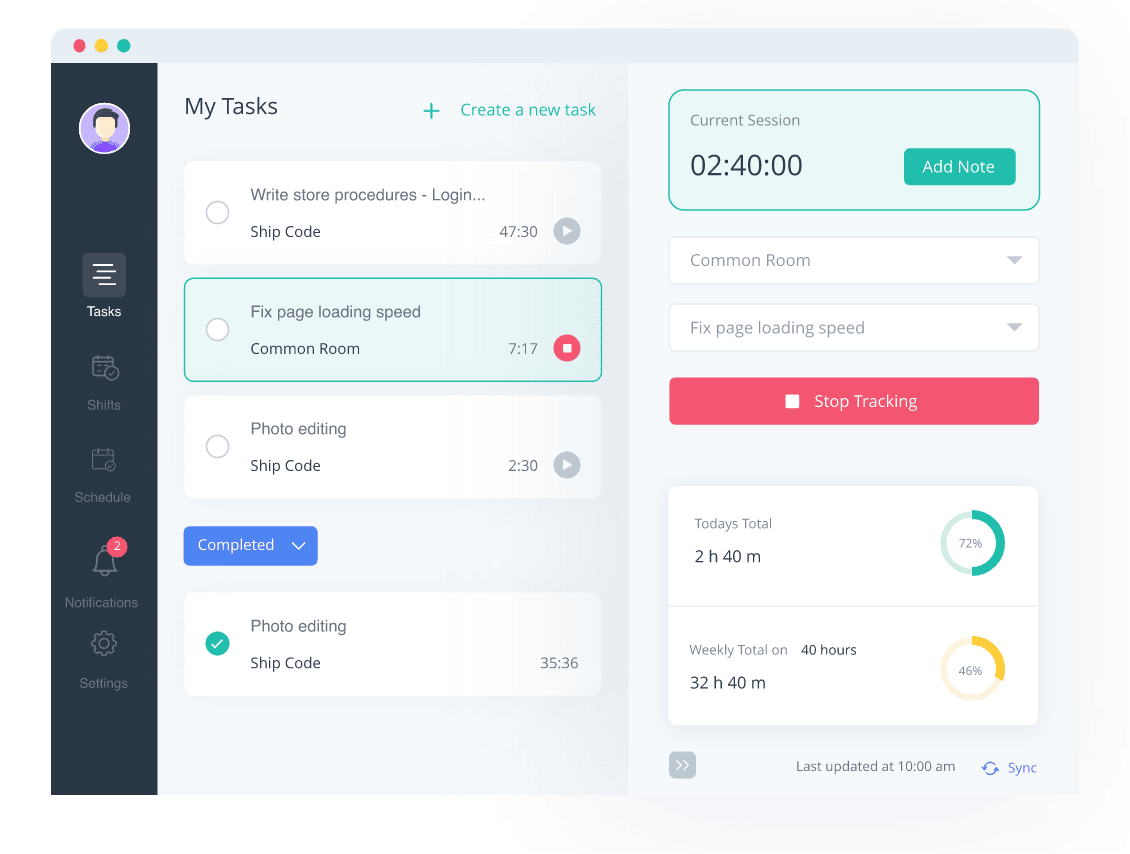 Step 5: Automatic access to timesheets
Apploye shows daily, weekly, monthly, and custom timesheets.
Step 6: Export Reports (CSV, Excel)
Download reports from the 'Reports' area of your dashboard which includes Time and Activity, Manual Time, and Apps & URL Usage.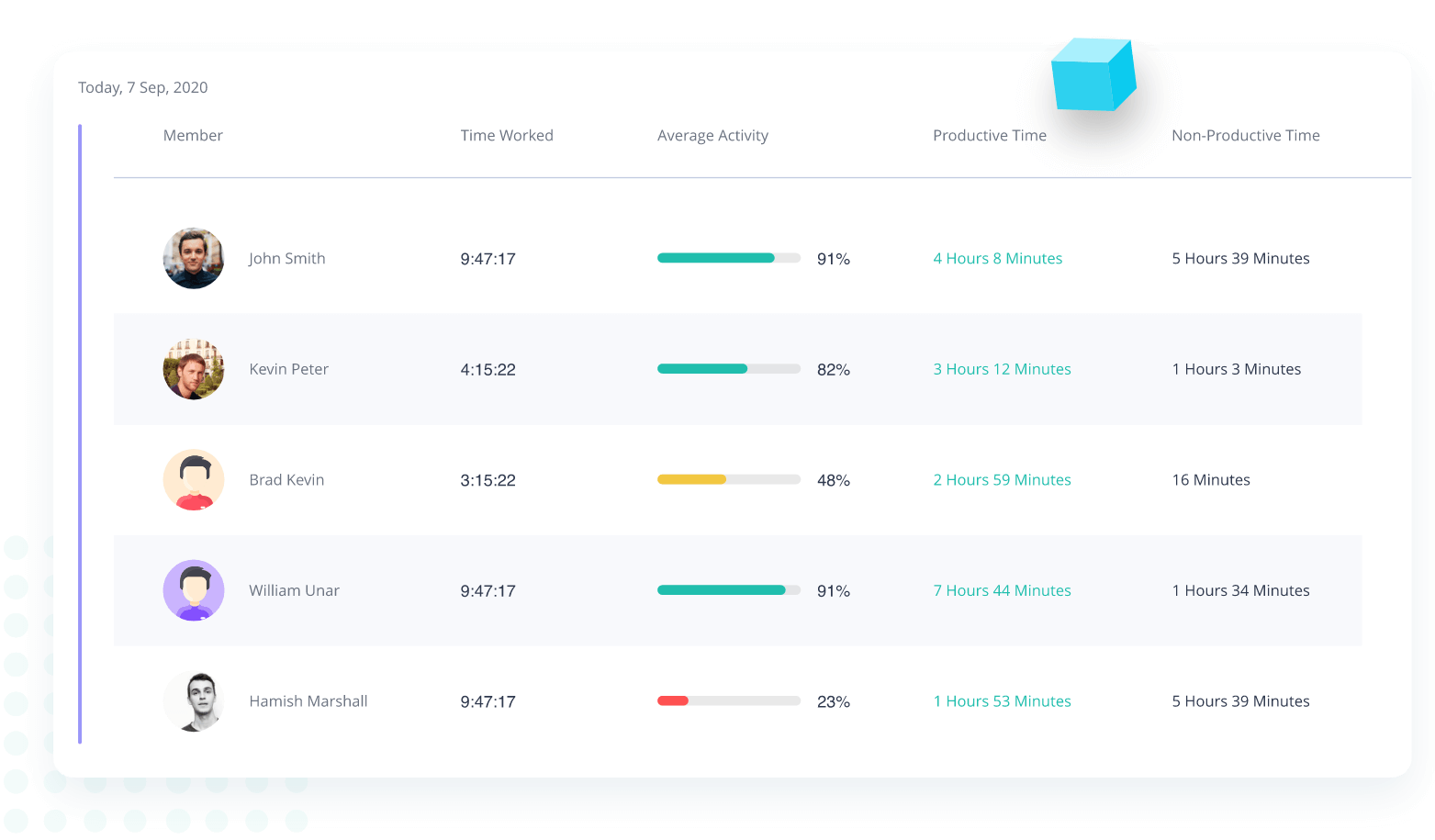 4 other Tools you may consider Monitoring Employee Email
The following is a list of some of the most popular employee email monitoring tools available today.      

Teramind
Teramind is an all-encompassing user behavior analytics program that may be used for various purposes, including but not limited to insider threat management, data loss prevention, workplace productivity, staff monitoring, and more.
The most notable features of Teramind are:
Intuitive Business Intelligence Dashboard
Live and recorded screen captures
Remote Desktop control
File transfer tracking
Instant message monitoring
Printed document tracking
Online meeting monitoring
The pricing of Teramind starts from $10 per user per month.
ActivTrak
ActivTrak is a provider of workforce analytics software that is hosted in the cloud. It is dedicated to delivering solutions that improve visibility and productivity by employing an ethical strategy that places a primary emphasis on the management of productivity and transparency.
The most noteworthy features of ActivTrak are:
Dashboard and team summaries
Benchmark and goals
Screenshots and real-time user activity
Data privacy control
Location insights
Activity classifications
The pricing plan of ActivTrak starts from $10 per user per month annually.
👉 See our comprehensive list of Activtrak Alternatives in 2023.
StaffCop
StaffCop helps you with Activity Monitoring, Productivity Optimization, and User Behavior Analytics. It focuses on detecting and responding to insider threats through a combination of advanced behavioral investigations, offering a superior, fully integrated solution.
The most remarkable features of StaffCop are:
Automatic alerts for emails
Customizable alerts based on email properties
Printed document monitoring
Smart rules and alerts
Instant message monitoring
Session Recording & Metadata
The Pricing of StaffCop start at $35 for five to 25 employees for three months
Insightful.io
Insightful.io is often regarded as the most effective solution for monitoring staff members. Time tracking and productivity mapping are two more features besides employee monitoring. Insightful.io gives you accurate insights about how you spend your time, allowing you to pinpoint problem areas and make progress on fixing them.
The most significant features of Insightful.io are:
Apps and Websites Usage
Automatic Time Tracking Customized for Specific Industry
Productivity Tracking
Automatic Time mapping
Apps and Websites Usage
The pricing plan of Insightful.io starts from $8 per user per month.
👉 See our comprehensive list of Insightful Alternatives in 2023.
Conclusion
Though in many arenas and regions, employee email monitoring might be controversial and detrimental to employee trust keeping, professionals show no Clemence towards data theft, perfidious actions, and time-wasting habits.
So, to keep up with your business counterparts, it is high time to adopt a system that protects you against any abuse of your confidential business data. Use Apploye and build defiance against every mishappening you predict to happen.