9/80 work schedule: Examples, Templates, & Tips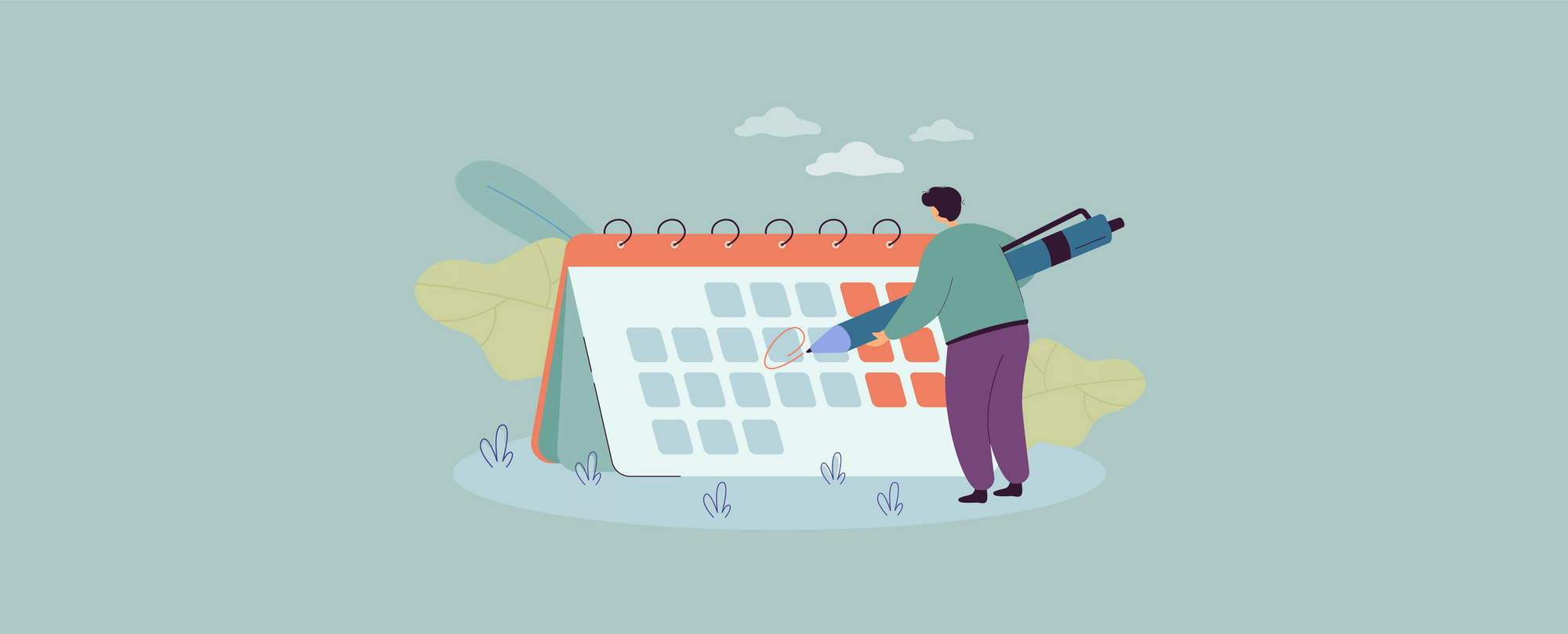 This is 2023, and you can't just afford to work harder to outsmart your counterpart!
The workplace in today's globalized corporate sector is completely productivity-centric. Even Google, one of the most successful corporate giants, chooses flexibility to boost productivity in the workplace, as we can see their offices featuring nap pods, video games, and ping pong!
Turning into a company like Google and telling your team to take a short nap every time they get tired might be unaffordable but switching to a 9/80 work schedule calendar is not!
But wait! What is the 9/80 work schedule?
A 9/80 work schedule calendar is a new work plan that provides organizations with more breathing space, and organizations around the world are now after it, leaving their old 'standard 8-hour work schedule' behind.
Let's dive right into the article to learn what is 9/80 work schedule with examples and master its use for hourly employees!
What is 9/80 work schedule?
Long gone are those days when suited-booted corporate maestros gather to thrive together; instead, it's a futuristic approach where people can work from home, work under the open sky, and even in the crowded cafeteria, achieving the same objectives (even more!) as their competitors.
So, what exactly is a 9/80 work schedule calendar? Is trying it worth it in 2023?
A standard 8-hour work schedule is the orthodox approach of a work plan that ensures that the employees serve the organization 8 hours a day and five days a week.
That means a single employee offers 40 hours of service to their organization. While comparing with the 9/80 schedule (as it is a bi-weekly working approach), the ten days of work are ensured, and the total work time for an employee is 80 hours.
So, the employees are not left with any additional day-off other than the two days (generally Saturday and Sunday) they usually get in a week.
9/80 work schedule example
In this section, I will show you how a 9/80 work schedule works in perspective. This example would help you understand the process better.
The 9/80 work schedule, a bi-weekly approach to the work plan, differs from the standard 8-hour work schedule. It provides your employees with an additional holiday every second week, which means they will get two extra holidays in a month.
That means they will get around 26 additional days off, which is a surreal bonus for any employee at any workplace level!
Even though your organization would remain idle for two days a month and almost a month a year, the total tracked work hours would stay the same as the old 8-hour work plan, as your employees will be working an extra four hours a week to plug the hole.
Here is the breakdown:
Week: 1
Monday, Tuesday, Wednesday, Thursday (9 hours each)
Friday (First 4 hours; Week-1 completed) + (Second 4 hour; Week-2 begins)
Week: 2
Monday, Tuesday, Wednesday, Thursday (9 hours each)
Friday: OFF (Holiday)
So, in total 80 hours of work time is ensured. (9 Hours x 8 Days + 8 Hours x 1 Day)
That means employees work an extra hour for eight days and an 8-hour day for just a single day, in a bi-weekly time frame. That makes up the 80-hour work time, enabling them to enjoy an extra day at home with their families.
9/80 work schedule template
Now, you know what a 9/80 work schedule is, but you might be confused about how you can apply it to the employees you are hourly paid.
Below, I will show you two templates that you can replicate to ensure a proper application of a 9/80 work schedule. It will help you grasp the perception of a 9/80 work schedule for hourly employees.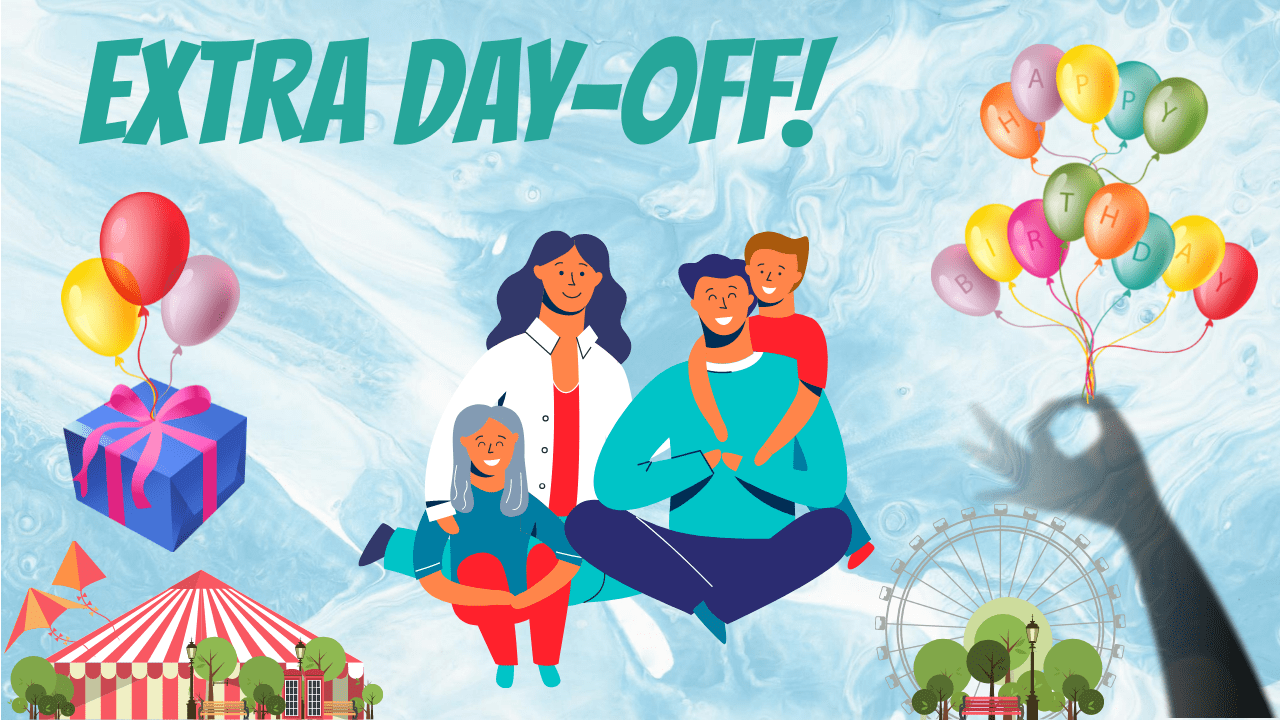 A week that starts on the 5th and is completed on the 18th will have nine workdays per the 9/80 work schedule. From the 7th to the 10th, four days will be allocated for a 9-hour workday. It will cover 36 hours of work.
On the 11th, employees will work 1 hour less. That's an 8-hour workday.
From 14th to 17th, four days will be allocated for a 9-hour workday. It will cover another 36 hours of work.
So, in total, your employees will work 80 hours. (36 hours + 4 hours + 36 hours= 80 hours).
More importantly, they will enjoy five days off on the 5th, 6th, 12th, 13th and 18th. The last day is an additional holiday- it helps your employees bring more balance to their work-life process.
The following list will show you a comparison between a traditional bi-weekly work schedule and a 9/80 work schedule with hourly calculation in order to treat your hourly-based employees in the right way.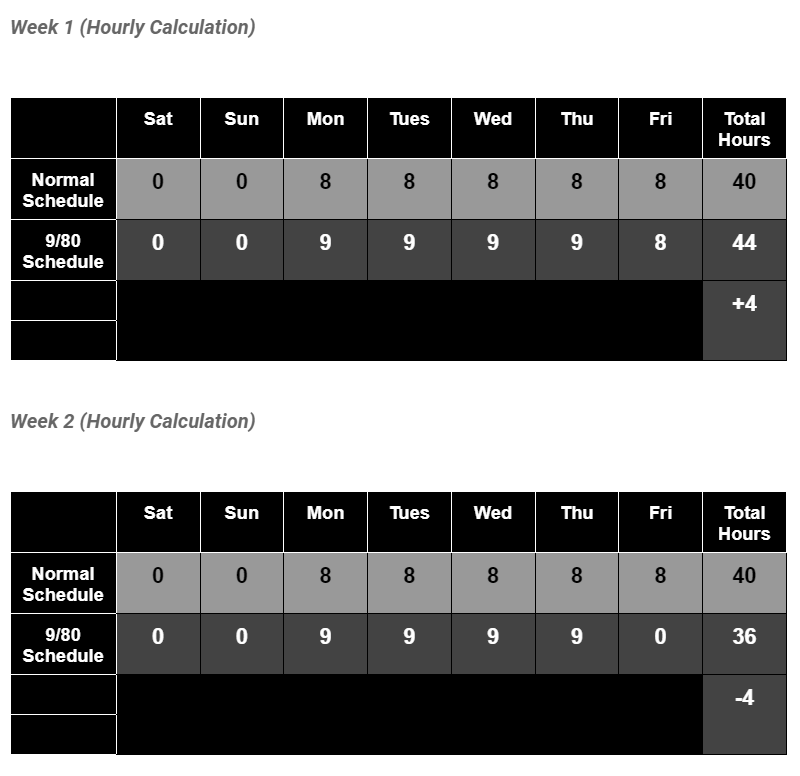 The above chart compares a traditional 8-hours workday schedule and a 9/80 work schedule in a bi-weekly manner.
We can see that, in the 9/80 work schedule, though the employees will have to work 4 hours more than usual in the first week, they will work 4 hours less in the subsequent week.
But, the magic remains at the end as the employees will get an extra day off on the last day of Week 2!
What Research says about the 9/80 work schedule
Research says that a 9/80 work schedule can improve employees' quality of work in the USA by 60%, and productivity could rise to 70%, which is a drastic surge.
A report by CNBC shows that the average car owner in the United States spends around 40 hours in traffic every year, which costs them an extra spending of $960. So, 26 days off in a year can save a tremendous amount of money if the 9/80 work schedule can be adequately implemented industrywide.
Besides productivity, work-life balance is a concern in most organizations, and companies are sincere about their workforce. They like to shrink the imbalance. Most of the companies who implemented the 9/80 work schedule got positive results regarding this issue.
There are some setbacks caught under the microscope. Some companies went for the transformation without a cost-benefit analysis, which brought them an extremely unpleasant result.
Benefits of 9/80 work schedule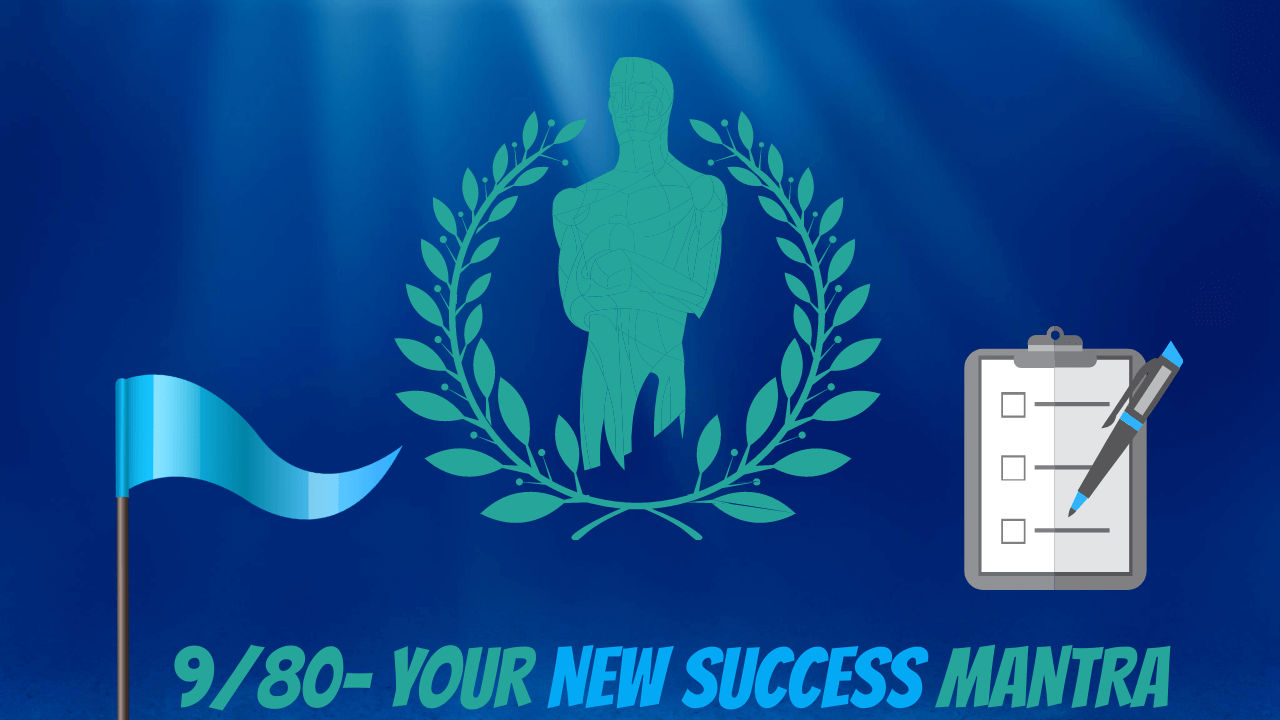 Several benefits are being observed while practicing the 9/80 work schedule in different genres of companies. Here are some of the mention-worthy benefits you should know about.
1. Better task completion and management
Completing the tasks and managing them within the deadline is a daily issue that the concerned people deal with. A day off means proper rest, and an additional one hour per day can help the employees work with much ease and flexibility.
A task for today, thus, won't be a task for tomorrow, given an additional hour helps you deal with the job more skillfully and plan everything with more breathing space. This will make the work of managers easier, and employees will work more at home too and that's how task management would be a breeze!
2. Efficiency and Productivity Boost
The more flexible the working environment, the more productive the workers ought to be.
Southwest Airlines, Adobe, or Twitter- if you look into the workplace culture of these companies, then you must notice how relaxed and friendly the overall ambiance is. A 9/80 work schedule would be a real bonus for your Company.
Whenever you are looking for a more flexible one, this work schedule of 1 extra holiday might be the first choice to get placed in your preference criteria list. This would ultimately make your team more productive and efficient both as a worker and a human being.
3. Cut down the fuel costs
One extra off day means you needn't put the car out of the garage unless you plan for a picnic or holiday shopping. This would give you enough space to save the fuel cost for your vehicle.
Though a single day off doesn't make much difference, imagine how much you can save in a month? A handsome sum of money, right? An additional day off in a bi-weekly approach gives you that opportunity as you get 26 days off a year!
4. Incremental Job Satisfaction
Now, imagine yourself in the managing director's chair or the company's chief executive officer. You implement the 9/80 work schedule for your workers.
How do you feel about it?
Your mind indeed portrays the happy smiling faces of employees who would get to see their family almost an extra month per year! That's what you want as the leader of the pack- satisfied employees! This can bring drastic positive changes in the mindfulness of your employees.
5. A subtle point of difference for the companies
Now that we know, the 9/80 work schedule is still in its nascent stage of flourishment, so companies can use the feature to lure more talented employees towards their workspace.
Every potential job candidate looks for satisfaction as they enter their profession, and this 9/80 work plan can attract them. That's how you can create a point of difference with your rivals in the heat of the competition.
6. Proper Work-life balance is ensured
Family comes first, whether you are the general manager or an operation-level employee. A proper work-life balance is like a golden deer for any employee because most of them are unable or unwilling to eliminate the complexity of workload management processes.
Corporate workers are tired of running after it, and chasing it down can be considered lifetime glory. Not many people in the world are blessed with a high balance between their occupation and family life.
A 9/80 work schedule can act as a tonic to solve this issue and provide more happiness. No CEO wants to see a grumpy face in the bunches of employees, so better use the new schedule, which can alleviate the pain like a panacea!
7. Environment is helped
For a few years, corporate social responsibility(CSR) has been a topic for discussion. It incentivizes and even binds corporations and companies with regulations that can significantly impact the environment.
This is an approach to hold corporations accountable for their actions that can potentially deteriorate the environment. Switching to an electric car can be possible in countries like Canada or the Netherlands.
But how could that be possible for countries placed in the lower level of the income range?
Better, implement a 9/80 work schedule! A less day in the office means a month per year with less air pollution due to commuter smoke. So, thinking from an environmental perspective, it would be a wise decision to implement the 9/80 work schedule.
8. Non-work-related advantages
If your family deserves most of your attention and time, then a tiny part should be left to the people who constitute your surroundings.
Going to social parties, giving some time to the community gathering, and managing some time to visit your religion and faith centers are acts that can bring spiritual energy and emancipation to you.
An extra day off means you now have more time to invest in those people who are the parts and parcel of your life. This makes this new working plan worth it.
Disadvantages of 9/80 work schedule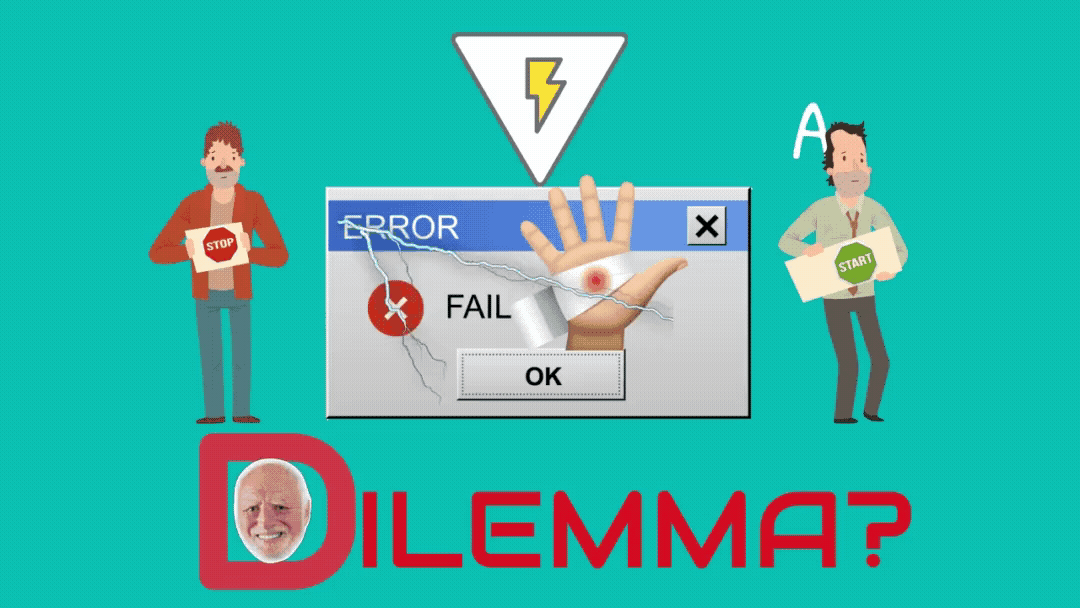 Potential pitfalls are there if you think you are implementing a 9/80 work schedule in your workplace.
This pitfall could be both-sided like the benefits, i.e., it can hamper both your (owners)' and employees' business. The pitfalls are shown below:
1. Expense of a Sick-day-leave
In a standard 8-hour workday, if an employee falls sick, he/she would enjoy a leave of 8 hours. But for the 9/80 work schedule, the Company has to bear the cost of that extra hour for that employee.
Though it's a humanitarian issue, an extra hour might be expensive for a company when the financials are written down in papers.
2. A more extended working day
If we think of an 8-hour workday, we might see that the day is already 9 hours long as the lunch break is unpaid for the employees to spend in the office.
So, contemplating that perspective, we can say that a 9/80 workday would be 10 hours long.
If you spend 8 hours sleeping per day, you will be left with just 6 hours to do all other businesses! So, the 24-hour-day can break down up to a staggering 75% if you are a family man or a person who loves to enjoy their own time! That's simply saddening.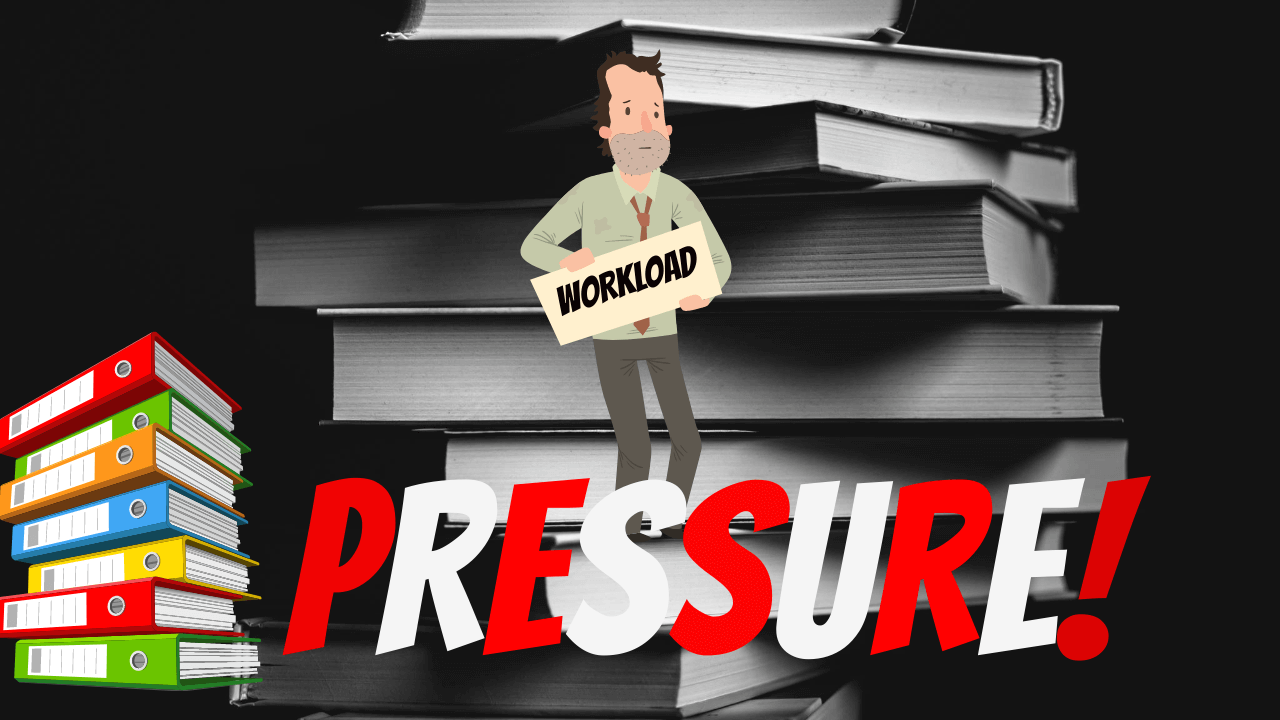 3. Problems for the newbies
An employee who is habituated to working a standard 8-hour day would be highly out of touch for the first few days in his new office, where a 9/80 work schedule is running.
Even your employees will face difficulties adapting to the new routine when you decide to replace the 8-hour workday with the 9-hour workday.
So, early adjustment is an issue that needs to be addressed first while implementing the new schedule.
4. Threats to small businesses
Small businesses and startups will be on the brink of high risks when this 9/80 workday is started in their workplace. As small businesses have fewer employees, the work shift might cause a lack of employees in a given project.
Also, startups and small businesses have to walk an extra mile to shine their names. So, this 9/80 work schedule might not be an excellent idea given there might not be sufficient employees to split the day off and increase the overall coverage.
5. Issues related to the 'Additional Hour.'
It's a no-brainer that the last hour of the day is the least productive one.
Employees who work for 8 hours a day will try to find a door to escape in the previous hour when the 9/80 work schedule is implemented. They might switch on Netflix, go to social media, or take a sound nap when no one is around to supervise.
So, it's a questionable decision to go for a 9/80 work schedule as far as the last-hour productivity is concerned.
6. The 'Depleting motivation' issue
An extra day-off in two weeks is astonishing; an additional month off in a year is incredible! But before sinking into the amusement, we must think of the momentary exhaustion we undergo while working an extra hour on a given day.
So, working on a tiring project all day long, that 'bi-weekly day off' would seem highly distant, and that will sap out the energy and all motivation to work. This is a burning issue too.
7. Fewer off-work activities on a 9-hour-long workday
After finishing your day's work, when you get back home, the first thing that will likely pop up is not that you will have an extra day off the following weekend but you already have lost one hour that particular day!
Winning a dollar rejoices your mind but losing one makes you forget what you have won, and you start mourning for that. This is a simple human psychological phenomenon.
One hour lost means one less hour with your children, spouse, and community. One-hour loss means that you're less likely to show up at a party, even if that is a party next door. That's not cool at all!
8. The cost of 'Extra Day-off'
If a highly profitable business stays closed or off for 26 days a year, it mightn't face a loss but would lose an opportunity to make more money.
Unless a company chooses to go for the shifting work, an astonishing amount of dollars, it mightn't be able to grasp.
Suitability Test: Are you a proper fit for a 9/80 work schedule?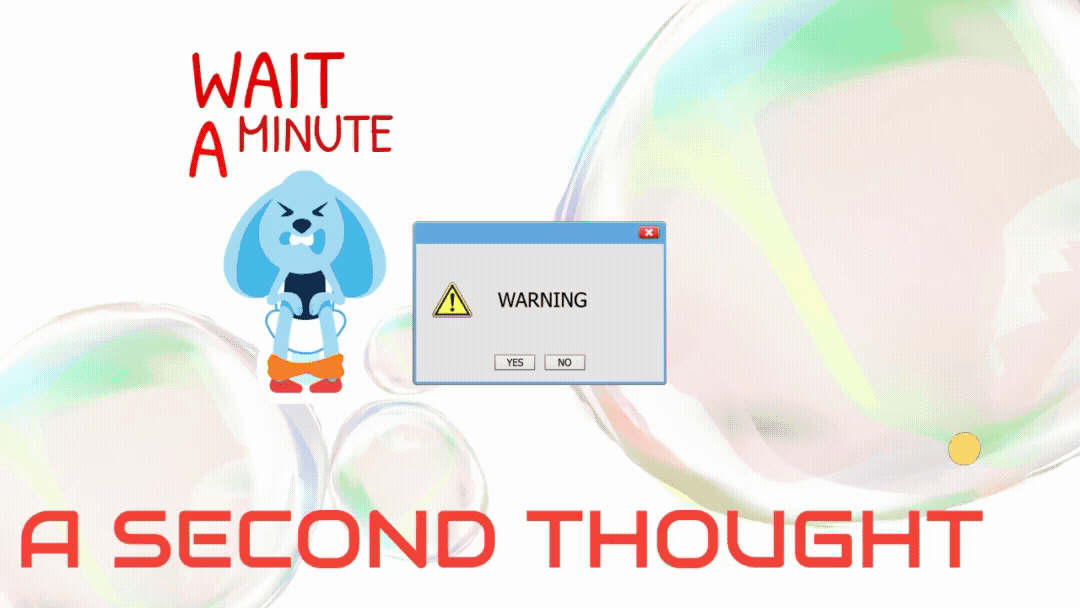 Are you planning to implement a 9/80 work schedule in your Company and see the differences? Before doing that, go through the following points and analyze to evaluate whether you are a suitable candidate to kick into the alternative working approach.
1. Less Customer Interaction
Are you a software company or any other generic company that has little to no face-to-face customer interaction? In that case, you are an excellent fit for the 9/80 work schedule.
2. 'Take it all' Company
Are you a pharmaceutical company or a behemoth fast-food restaurant chain? Then you are probably the wrong candidate for the 9/80 work schedule. You can make huge profits every day, and a day off means a lean patch week for you.
3. The 'Beginners' dilemma
Did you start a new venture? On the one hand, you see a little customer on your doorstep, so you can allow a bit of respite to the employees (Unless you are a Hard taskmaster!). On the other hand, you want to tighten everything quickly at the beginning to catch the ship fast. This dilemma puts the startups on the unsuitable list of 9/80 work schedules.
4. Multitudinous activities
Are you running the production line of a large corporation? Then thinking for a 9/80 work schedule might be imprudent. A product line requires employees 24/7, and it's an interdependent job, so a day off means you won't be able to catch up with the growing demand. So, it would be sensible to stick to the earlier approach to work.
5. Specialist Job
If you think that your employees are specialists to a large extent, then allowing some respite, i.e., implementing a 9/80 work schedule, can be fruitful.
So, take your time and do a cost-benefit analysis. Try to find a solid rationale to kick in or step out. Flexibility is essential but not a key priority.
Top companies who mastered a 9/80 work schedule
Myriads of companies, big or small, around the world have adopted the 9/80 work policy and seen both sides of the coin. Yet, most of their experiences are positive and recommendable.
One of those companies that practically implemented a 9/80 work schedule is the Raytheon Company, a major US defense contractor manufacturing weapons, military, and commercial electronics. They are doing great in keeping harmony in the workplace and ensuring the work-life balance of the employees.
Microsoft Japan is one of the pioneers of 9/80 work schedules and one of its biggest advocates too. Their feedback on the 9/80 work schedule gives us unprecedented insight. They claimed that their productivity rose by almost 40% when they applied the new schedules where people work for nine days instead of 10 days on a bi-weekly basis but touch the 80-hour threshold of working. They also reported that their electricity consumption fell by 23% and printing paper fell by a whopping 60%!
Perpetual Guardian, a trust management company based in New Zealand, recently said that, after implementing the 9/80 work schedule, their productivity skyrocketed to 20%, and employee's work-life balance improved by 45%.
Last Words
So far, no corporate culture or organizational ambiance work policy has been regarded as a 'flawless' or 'perfect' one. Yet, a 9/80 work schedule is a simplistic approach that gained popularity and encomium worldwide.
Drawbacks are there, but the flexibility it provides to the people in an organization is unbelievably good. If you think your Company is the perfect fit for this work practice, it's highly recommended to try it once. If you believe the benefits outweigh the costs, this is probably one of the best approaches you can ever have.
So, what's your thought on it? How are you going to adopt the process in your organization?