20 Time Tracking Best Practices Guide (2023)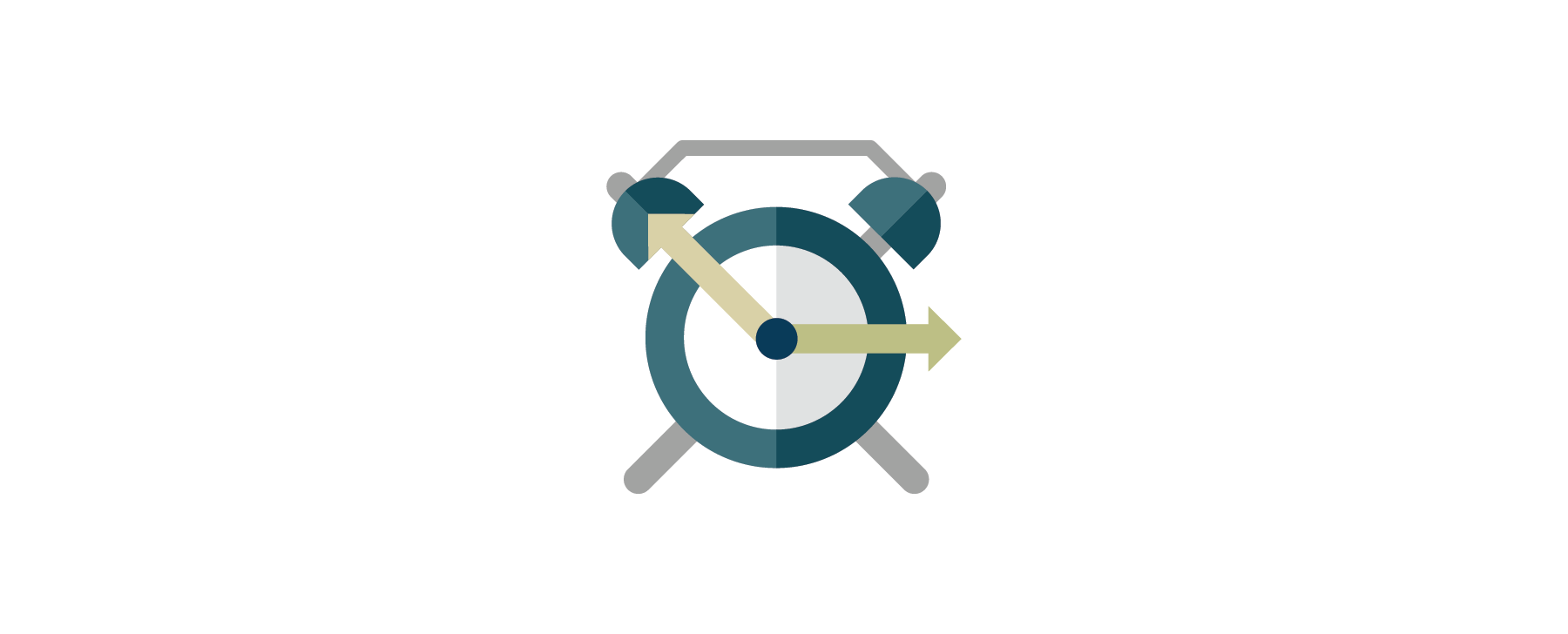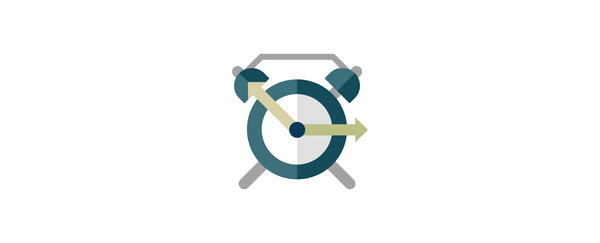 In the 21st century, companies are changing their working mode from in-office to remote. COVID-19 showed us the importance of virtual teams and let us know about the importance of time tracking. Time is the most important resource in a business organization.
As a manager, you must have a clear idea of how your human resource uses their work hours log. Whether they are wasting on online shops, social media, watching funny videos on video streaming platforms, and whatnot. It is a must to maintain proper time tracking best practices for your organization.
Why is Time Tracking Important?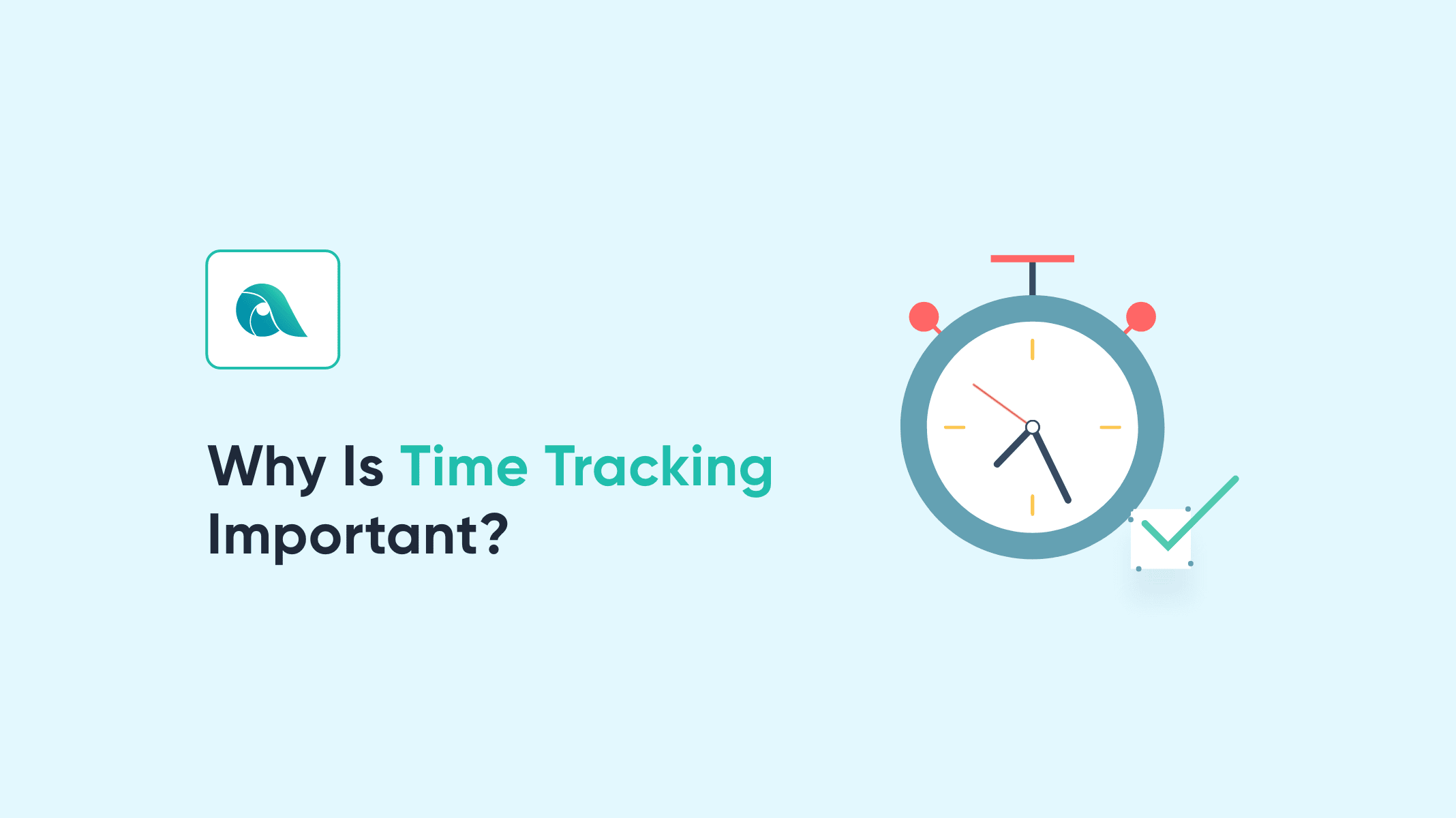 In recent years, time tracking has grown increasingly popular. As technology has advanced, the old method of keeping track of time by writing it down on a piece of paper has become obsolete. A few decades ago, it was used mainly by employees to keep track of their daily activities. But currently, it is also utilized by employees and employers to monitor and enhance their organization's performance as a whole.
Time tracking helps you to generate information by which you can easily understand your performance and productivity level. Adding Time tracking to your company's daily work schedule can be hard and challenging. Keeping track of Time is an extra job that most employees don't want.
But it's okay for an organization to track time well if it helps them to perform their jobs better. Now, the question is, since keeping track of Time is hard, how can a manager or even an employee do it well?
No worries!! This article will share the most helpful and guaranteed time tracking practices to help your organization achieve goals and objectives. Let's head toward the 20-time tracking best practices guide without further adieu.
20-Time Tracking Best Practices Guide

When it comes to keeping track of the time of remote employees, there is no straightforward answer that works for everyone. To feel relaxed, more focused, and in control of your time, you need to put into action some guaranteed time tracking tips and tricks.
1. Inform Your Workers About Tracking Their Working Time
Let us discuss the prime challenge in time tracking. A recent survey was done in the UK by BBC in 2018, showing that almost 56% of the workers fear surveillance while working. To mitigate the fear, it is better to discuss with the employees and then implement it after a fruitful discussion.
The policy for time tracking or employee monitoring should stipulate that workers' privacy will not be endangered. Make sure that the employees clearly understand the benefits of tracking their working time.
2. Use Simple and User-Friendly Time Tracking Software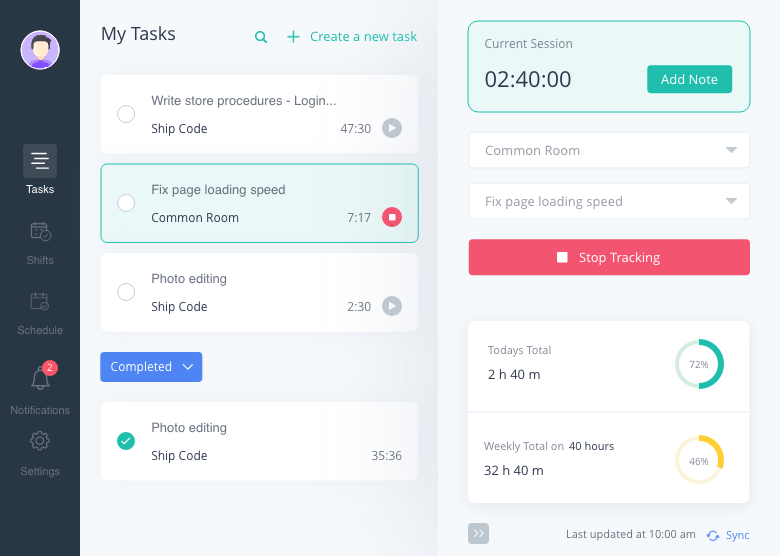 With the help of time tracking software employees can track their working time. Software with a clear dashboard, easy accessibility, and accurate monitoring will help users to get the maximum benefit from it.

It performs a significant role in the time tracking process in a company because with this tool, not only clock-in and clock-out time is measured, but also users can get the timesheet report, productivity analysis, find out the apps which are causing distractions, and more.
Time tracking software boosts employees' productivity and also saves tons of amount of money, and this has resulted. Time tracking software can be found in different operating systems such as windows, macOS, ubuntu, chrome extension, iOS, and android.
3. Implement a Pilot Test
You will be able to find out the free trial option for some days on every software website like Apploye. After using this software, you will think about monetization because you will not get good values from the time tracking software free of cost.
Implementing a pilot test in your organization will give you an idea of whether you are going to use the particular time tracking software for your organization or not.
4. Train Your Employees on Time Tracking Software
Employees and managers in your organization will use the time tracking software unless you are a freelancer or an independent contractor. It may be well known to some of your previous employees, but most of the employees may not know what it is and how it operates.
So it is better to train on the particular employee time tracking software, so there is no problem while using it. We understand that being a manager, you have lots of work to perform, and if your employees are coming to you regarding any time tracking issue, it can be unpleasant. Therefore, we suggest you train your employees and let them handle their situation in the future while using the time tracking tool.
5. Time tracking with leave schedule
Maintaining harmony in the work environment is very important to have clear and concise leave management. However, calculating leave days for every employee can be a hectic job for every manager.
So if you use a time tracking app that gives you the total insight into your employee's working days and leaves days, then you will be able to compensate your employees accordingly.
6. Prevent over monitoring
The old proverb goes, "Excess of everything is bad." Yes, that is true. Employees must not feel that they are being overwatched. Otherwise, their productivity will decrease because of pressure, and employees may switch jobs due to uncomfortable situations.
Demonstrating trust among the employees will make them feel comfortable. To avoid over-monitoring, a quick check-in structure may be helpful. With proper workload management, a manager can also prevent over-monitoring.
7. Manual TimeSheet Entry Facilities
Keeping a close watch on employee attendance is important in building a responsible and responsive workforce. However, many companies struggle with a lack of expertise in this area.
In many situations, employees may forget to start their employee timesheet app. Still, after working for a few hours or a whole day, the employee feels frustrated when they realize that they didn't have any working time on their timesheet.
To minimize that, manual timesheet entry facilities will help them to get their payment accordingly to their employers. But there is a provision for employers to check the manual timesheet entry and accept or reject it.
8. Automatic Clock-in and Clock-out
For adequate time tracking, automated time tracking software is a must. With the help of an automated time tracking system, employees will get the exact time count of their working hours.
However, users may forget to clock in while starting work, clock out during the lunch break, or return home after work. In that situation, it may lead to miscalculation where the organization may suffer a significant loss.
9. Screenshot Time Tracking
You may wonder why employees browse social media or visit shopping websites for their daily needs during working hours. This will lead to a great loss for the organization because of the lack of sincerity of the employees. The solution is time tracking with screenshot monitoring. When everyone hears this term at first, it may sound awkward.
But it has been tested and proved that screenshot monitoring increases the productivity level by 2x. Features need to be present in Apploye so that employee has access to delete the screenshot if they feel like deleting it. But managers still may ask about the missing screenshot.
10. Track Time with Activity Report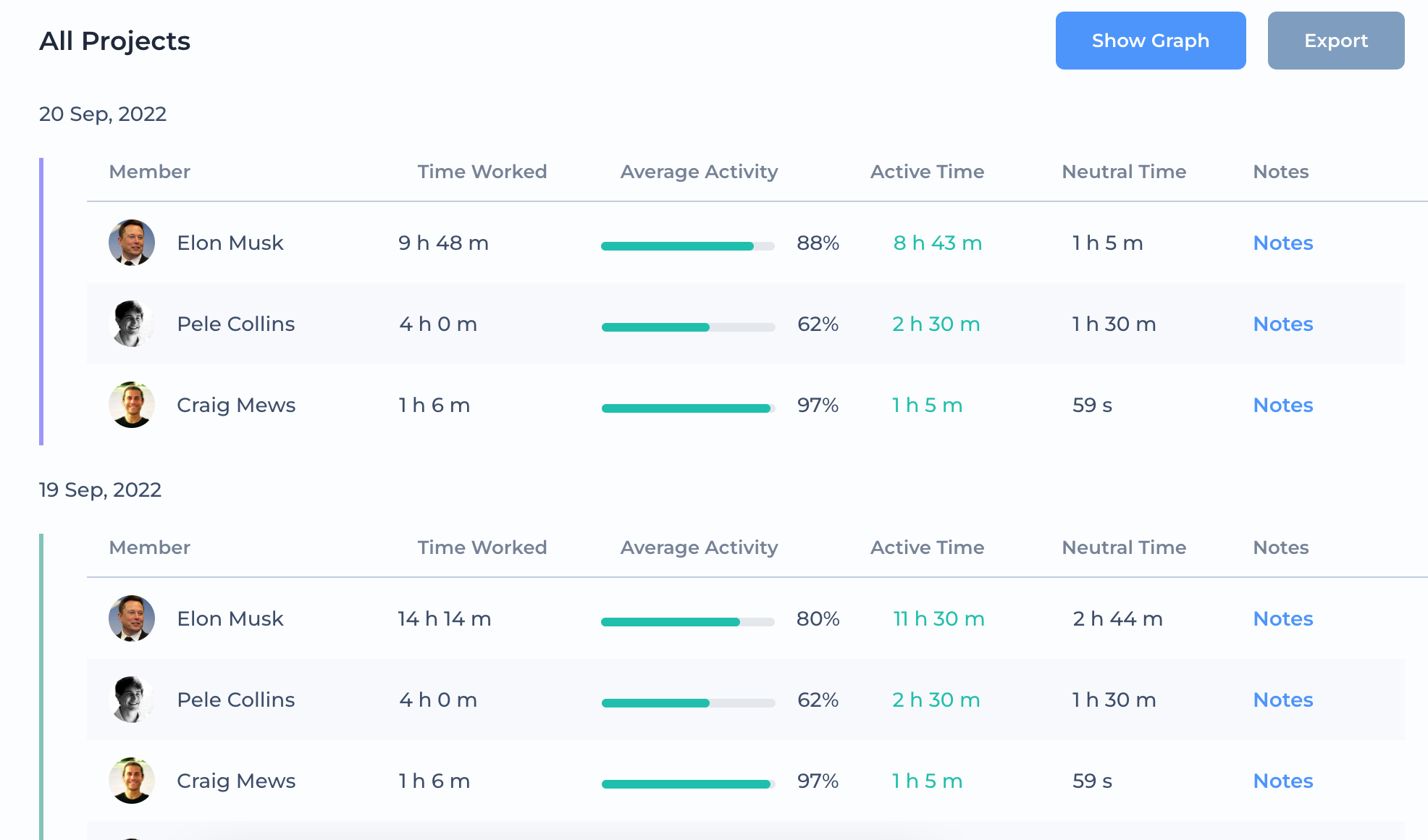 The activity report is a blessing for all managers and employees. This report gives an idea about how a user is utilizing his time. Any employer or employee can examine the activity report to see which applications and websites they used and for how long. Time tracking with activity reporting is a great combo to win over distractions while working from home.
11. Time tracking in real-time from different TimeZone
A remote team or office working from home may have expatriate employees. Hiring a customer service employee or agency in the USA costs a lot, but you can get the same facility from outsourcing or BPO. Time tracking with a real-time time feature will give you the exact working hours of your outsourced employees.
12. Provision of sharing reasons by employees for unproductive time
There may be an unforeseen situation in which employees must avoid tasks in order to solve problems. For example, incidents such as a medical emergency, a child's emergency, or a parent's emergency may occur, in which the employee has no choice but to engage in the issue.
In that instance, if the employee can discuss the explanation for the unproductive time, the transparency improves, and a healthy working atmosphere is observed.
13. Project-based time tracking
A worker might work on several projects. Time tracking can be very easy if users can track their working time by synchronizing with the projects. This will help employees and employers both to get an overview of the working time required to finish a project.
In that case, managers can allocate definite time to future projects by examining the previous time record. Project-based time tracking is also helpful for paying wages by calculating the total time required and the budget.
14. Avoidance of paper timesheets
The world is advancing with technology. In order to keep pace with new technology and trend, there is no shortcut other than using a timesheet calculator. However, you may hear about time theft while using the paper timesheet.
Implementing a timesheet tracking tool is crucial to avoid time theft and get labor costing accuracy. A digital timesheet tracker helps managers to calculate and track billable hours without spending much time.
15. Encourage your employees to avoid multitasking
Multitasking is always avoided to finish any task properly. Someone might have proficiency in multitasking, and most of them might not have. So we must consider that an "Exception can not be an example." But it is seen that most of the time, multitasking decreases productivity.
Multitasking also creates problems while tracking hours. It seems that users always need more time to finish any particular work because it is very difficult to identify the time required for each task.
16. Policies and guidelines about what is to track and what is not to track
The organization must set clear policies and guidelines for time tracking so that employees feel comfortable and safe. Before implementing any time tracking app, employers should inform the employees about tracking. Clear instruction brings positivity and transparency to the work environment.
17. Put every employee on the same tracking system
A company has many departments, such as Marketing, Product development, Finance, HR, Accounting, etc. For a manager, it is advised to implement a particular time-tracking system for all the departments.
For example, suppose your organization has a mobile department where employees have to travel to a different region. In that case, you must implement a GPS time clock system.
18. Use of Pomodoro Technique
Pomodoro is an Italian word that means tomato. You can now ask for information about the relationship between tomato and time tracking practice. To clarify, a university student named Francesco was having difficulty concentrating on his assignment.
Then he discovered a Pomodoro timer and created a strategy to study for 25 minutes continuously, with a 5-minute break in between. He found it more satisfying and genuine support to concentration. Pomodoro time tracker will notify you when to take a break and return to work with renewed zeal and enthusiasm.
19. Transparent payment system according to the working hour
Compensation plays a vital role in a work environment. An employee is serving the organization by getting a salary and wages. Time tracking with a payroll system encourages employees to perform better and increase their productivity. According to the working hours, payroll will create pay equality inside the organization. Even for paying freelancers, it will be a great help.
Here you will have the 7 best payment methods for freelancers.
20. Archive and store time sheets for the future
In today's world, the most important resource is data. The timesheet is the data of your working members. It will help your organization to pay tax and duty fees. Recognizing employee incentive timesheets can be a significant factor. The organization should think of implementing a time tracking tool that can store information for the future.
Conclusion
Time-tracking practices may vary from organization to organization. Simply choosing a time tracking app gives you advantages in most of the sectors of your business. But it is your organization's adaptability to the time tracking system.
Time tracking has an increased graph in most successful ventures because of proficiency. These 20 time tracking best practices are tested & guaranteed and obviously will lead your company to the pinnacle of success.
Hasta La Vista.