How to Get Remote Jobs in 2023 (Little-known Hacks & Tips)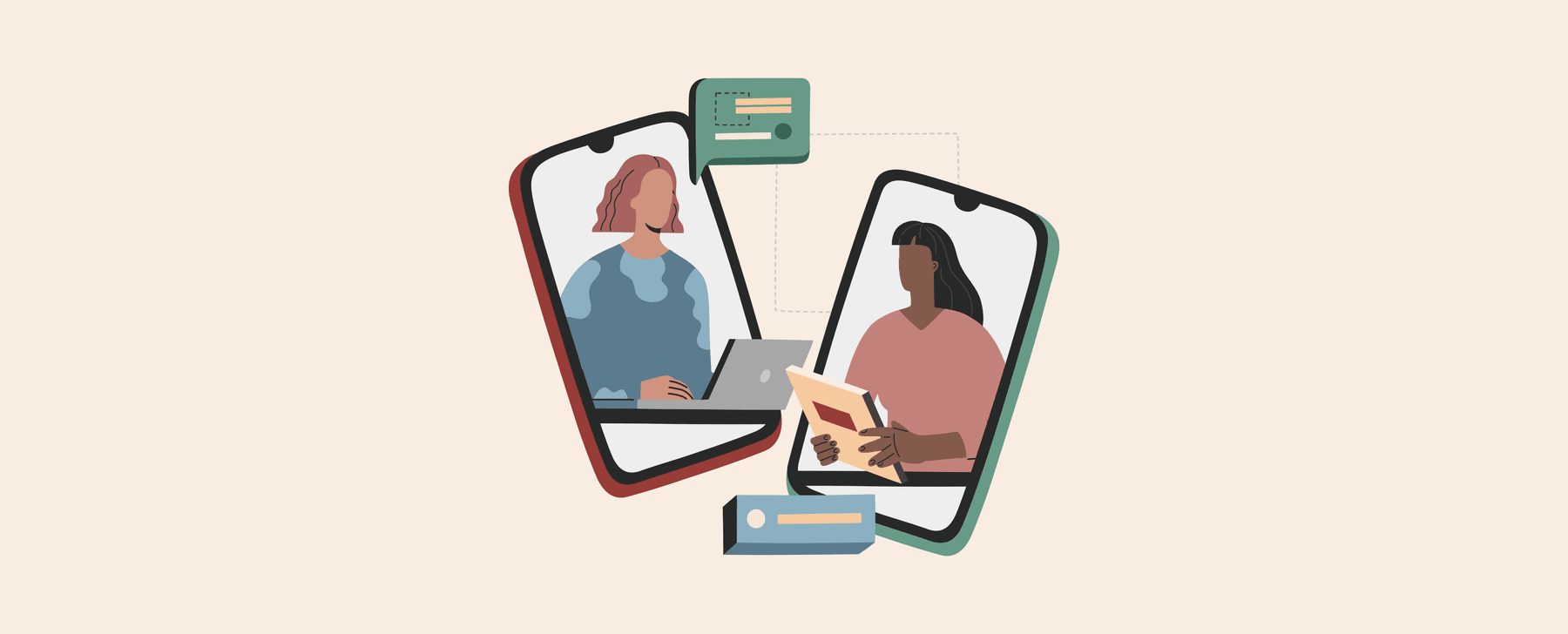 In this technological era, you are already familiar with the concept of remote jobs and how it works. Before the COVID-19 pandemic, finding remote jobs was challenging, but the remote job scenario gradually changed rapidly. Even though remote working is rising, there still aren't enough positions for all the employees who are willing to switch to a remote career.
The global pandemic has shown the possibilities of remote jobs, as more organizations are adapting their policies to align with the current state of the world. Especially in the tech industry, employers are starting to realize that most of their work can be done online and the value of offering remote work as a benefit. Despite the rise of remote job opportunities, searching for a remote job can be frustrating and challenging.
In this post, we will discuss the hacks for finding remote jobs. Tips and tricks that can help you increase the probability of finding a job that's not only remote but also fits your skill sets.
The Questions You Need to Answer Before Beginning Your Search:
You may be thrilled to start looking for remote jobs, but it requires careful decision-making and planning to effectively search for a remote job. To know precisely what you want and to judge your capabilities of handling remote jobs properly, you need to answer these questions, which will give you an accurate picture of your state.
What are You Looking For, Full-time, or Freelance Remote Jobs?
Before starting the search, you have to know whether you want a strictly full-time remote career or are open to flexible freelance jobs with days when you can work remotely. Nowadays, many companies, especially in the tech industry, have many positions that can be handled entirely remotely. Or if you are looking for freedom of freelancing. Ask yourself what you want, and based on the answer, the job searching strategy will be different.
Most of the time, you are going to find it easier to secure freelancing work. But remote positions are also increasing, as more companies are adapting to remote working trends.
How Much Do You Need? Are Other Benefits a Priority to You?
Usually, salary negotiations typically come during the interview phase; it's still vital for you to know how much you will be asking for the value you will provide. You can have an idea of the salary amount by searching for typical salaries based on years of experience for the specific positions you're considering. Don't worry; if you're wondering how remote vs. office positions differ, there are plenty of remote jobs that pay well.
Besides salary, the number of other benefits differs from one employer to another. Nowadays, many companies in the digital and marketing industries offer additional book funds, vacation funds, and team retreats, to name a few. Tech companies try to provide unique perks to entice new applicants. Decide what is necessary to you and if you need all of the extra perks, keep them in mind as you find companies to apply to.
What Position Do You Want?
The next step is you need to take to figure out what you want to do more specifically. Are you a content writer? or are you more interested in email marketing or SEO?
Once you have decided what you want, come up with a list of terms to use in your job search.
For example:
Content Manager
VP Marketing
Copywriter
SEO Specialist
Please keep in mind that the more precise and more specific you are with keywords, the easier it will get to find the desired positions.
Do You Need Any Training to Develop Your Skills?
After deciding what position, you want, now it's time to ask yourself, do you need any specific training to sharpen your skill sets, which will increase the value you're going to provide? If the answer is yes and if you feel that you need to develop your skills for the position you are considering, there are many free courses on the internet which can help you.
FreeCodeCamp and Codeacademy can teach you how to code free of charge. Platforms like Coursera, Udemy, and Skillshare have a large selection of courses in everything from presentation skills to Adobe Photoshop. You can easily take advantage of all opportunities to increase your set of skills.
Is Your Resume Perfect for the Position You're Considering to Apply?
Only the work related to the positions you would like to accept should be included in your resume. For example, if you want to apply for a marketing professional, your resume doesn't need to have experiences from entirely different fields.
As you've made the list of positions you want to apply for, you must create a variety of your resume for each position. A custom resume for each position on the tasks, skills, and opportunities will stand out. This can make a massive impact on your search.
And about cover letters, you'll have to write a cover letter every time you send an application. Please keep in mind that it's better to write your cover letters as personalized as possible. Sending out a single pre-written cover letter for all your applications is not likely to be successful.
Now that you have seen what you want and are organized, we can dive into the hacks you need to know to land a perfect remote job.
Hack #1: Using Remote Job Boards
When you're searching for the best remote jobs online, you should first check the job boards. When it comes to remote jobs, you can save yourself some time by checking out remote-specific job boards.
Here's a list that we've created for you to help you land your dream remote job:
FlexJobs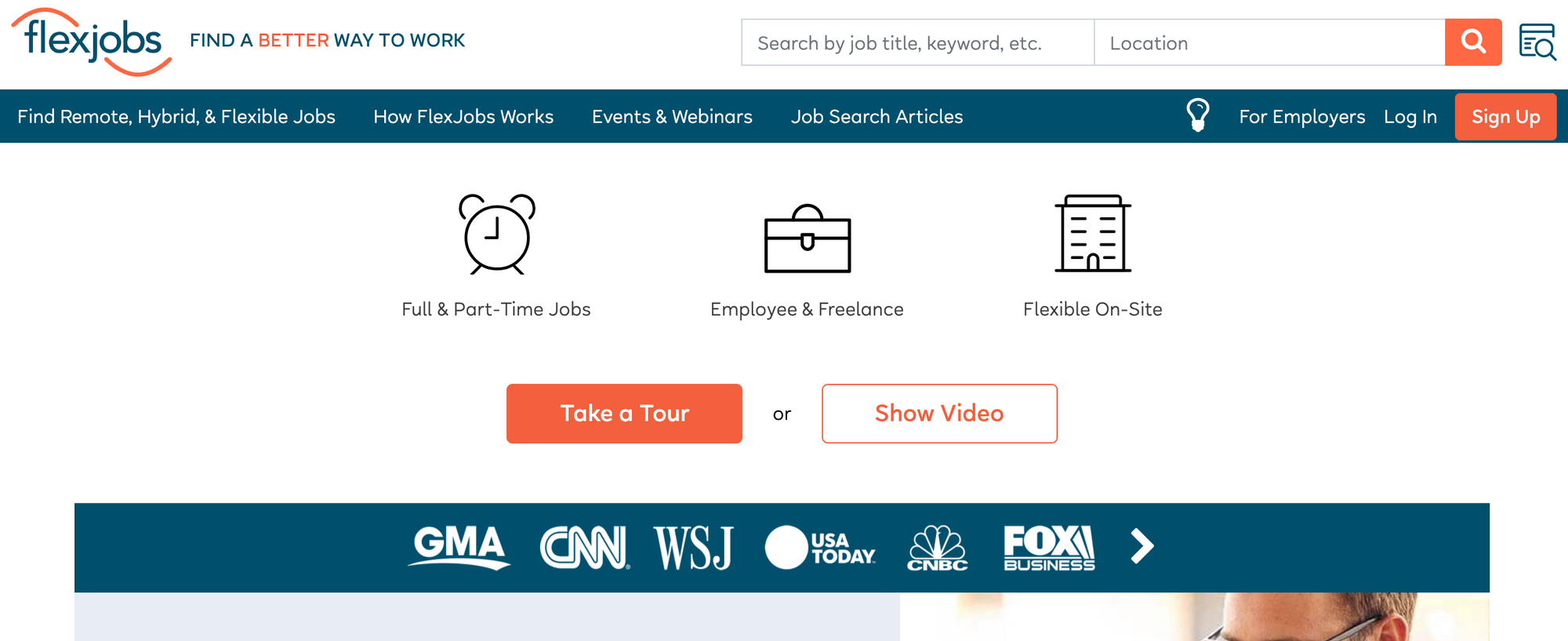 FlexJobs has over 50 categories of remote jobs, with positions ranging from freelancing to full-time jobs to part-time, with remote careers varying from entry-level to executive. The best part of FlexJobs is that they screen their jobs before posting, so you don't have to worry about scams.
We Work Remotely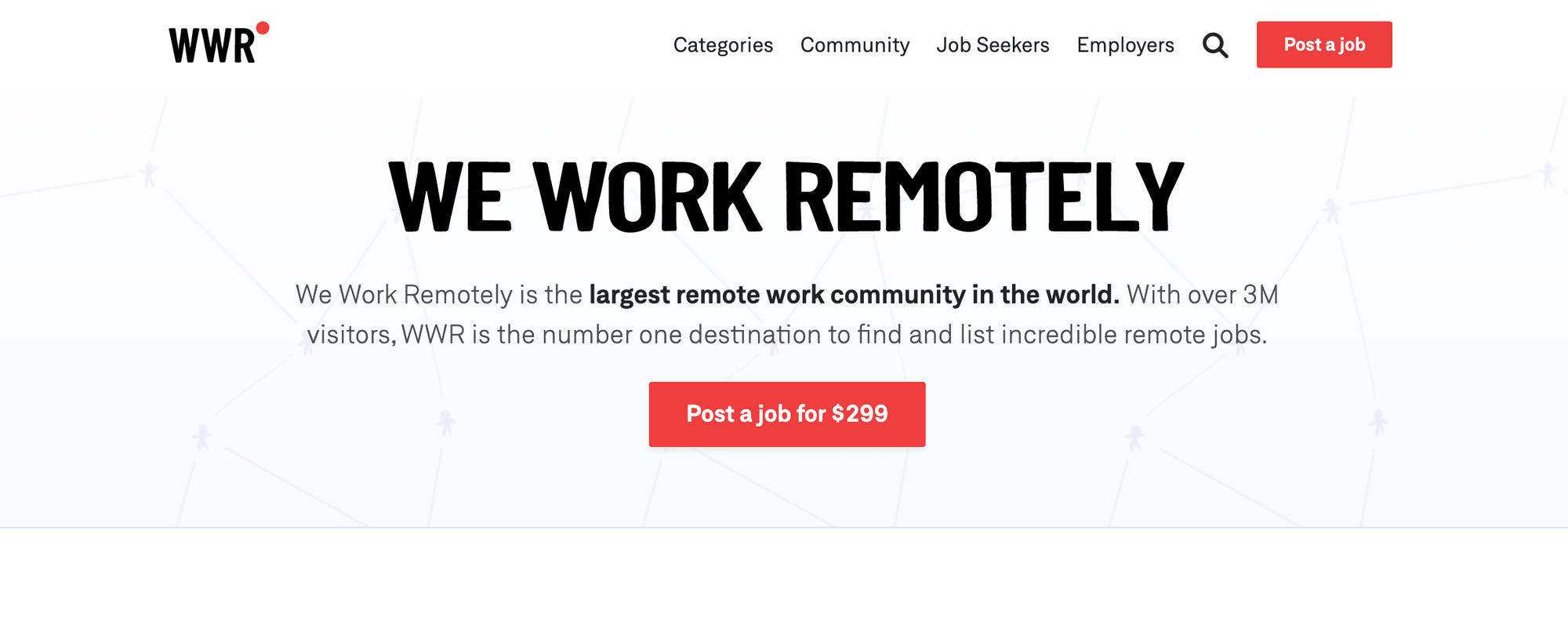 With a simple and straightforward layout, this job board is a full package of work-from-home, remote jobs from web design to customer service to programming. We Work Remotely is connecting over 130,000 monthly users. It's your ticket to secure remote employment in no time.
Remote. Co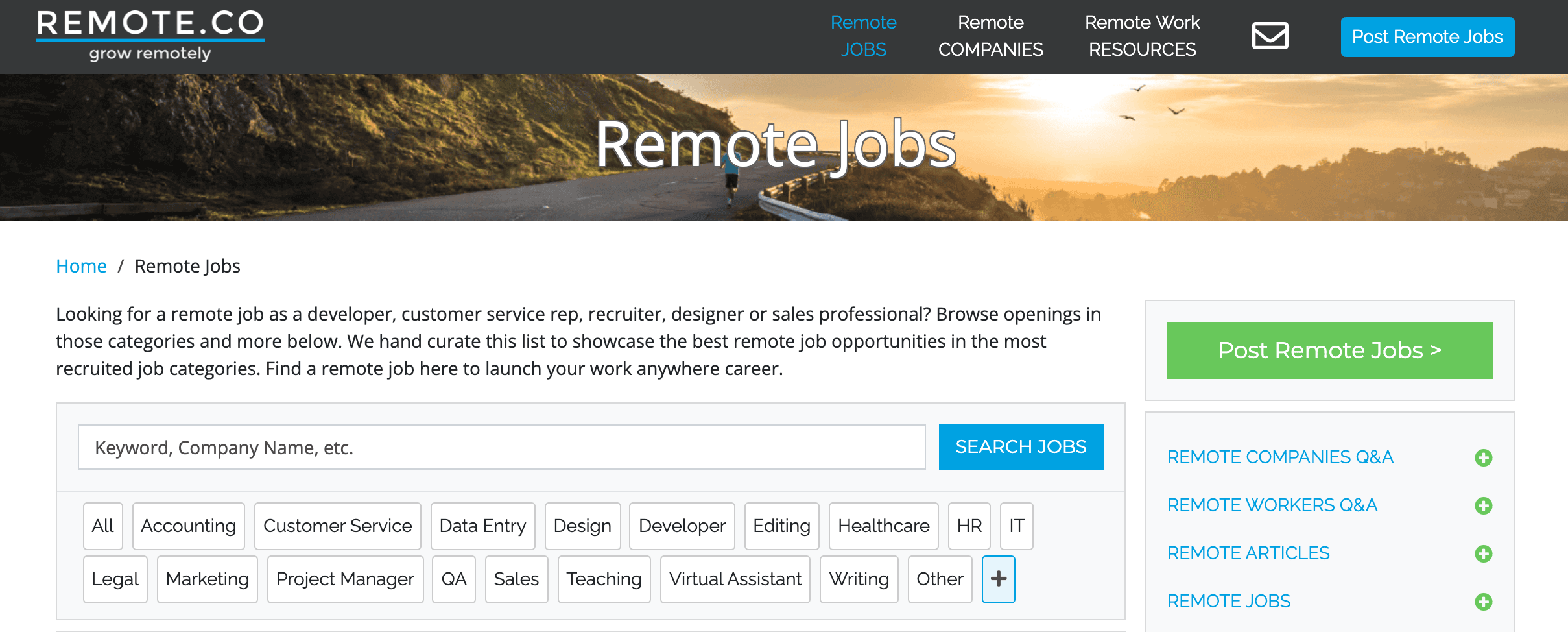 Remote. co hand-curate the list of their remote jobs. These listings include design opportunities, customer service, recruiter and HR roles, sales jobs, developer jobs, and other remote work, which provides writers and marketers.
PowerToFly

PowerToFly is a dream come true, specially made for female job seekers interested in working remotely. To join this platform, you have to go through a vetting process and get matched for a paid trial with a potential employer.
JustRemote.Co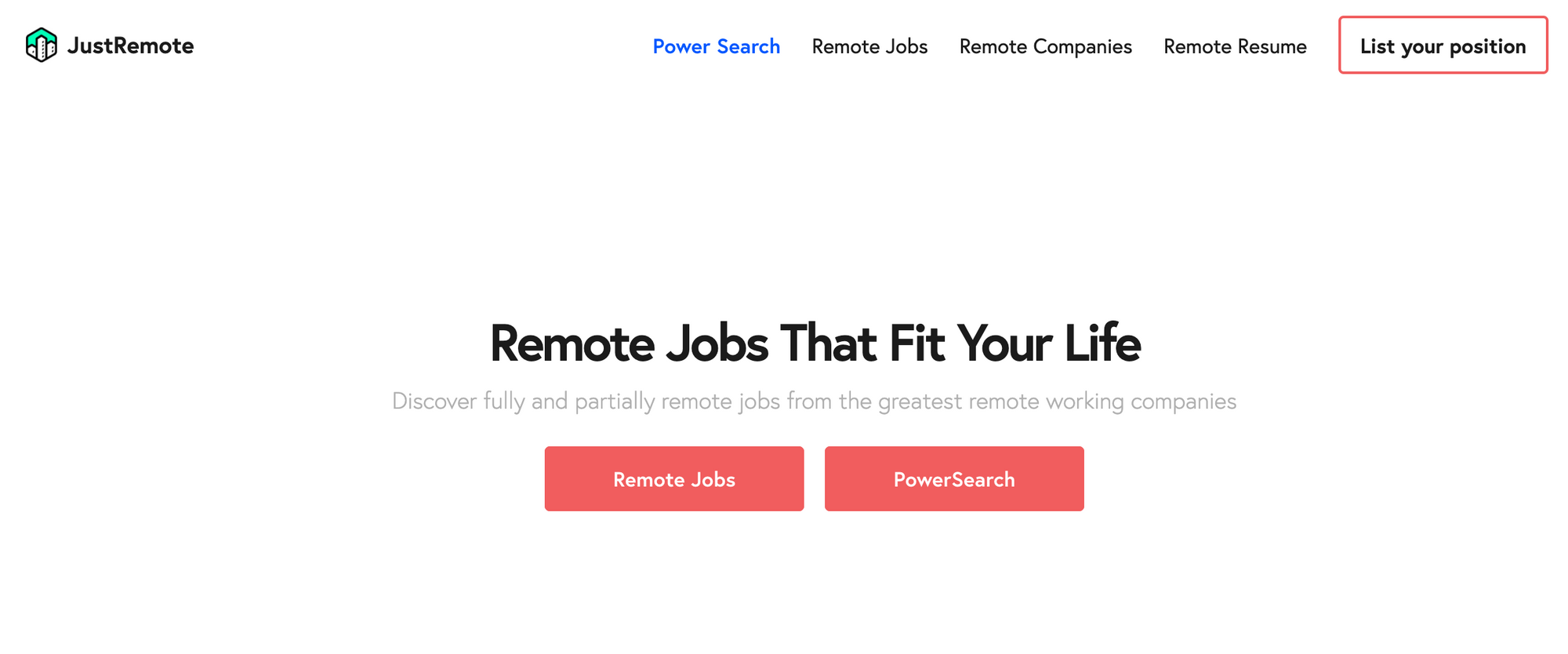 JustRemote.co is mostly targeted at web developers, marketers, and designers.
Remote Tech Jobs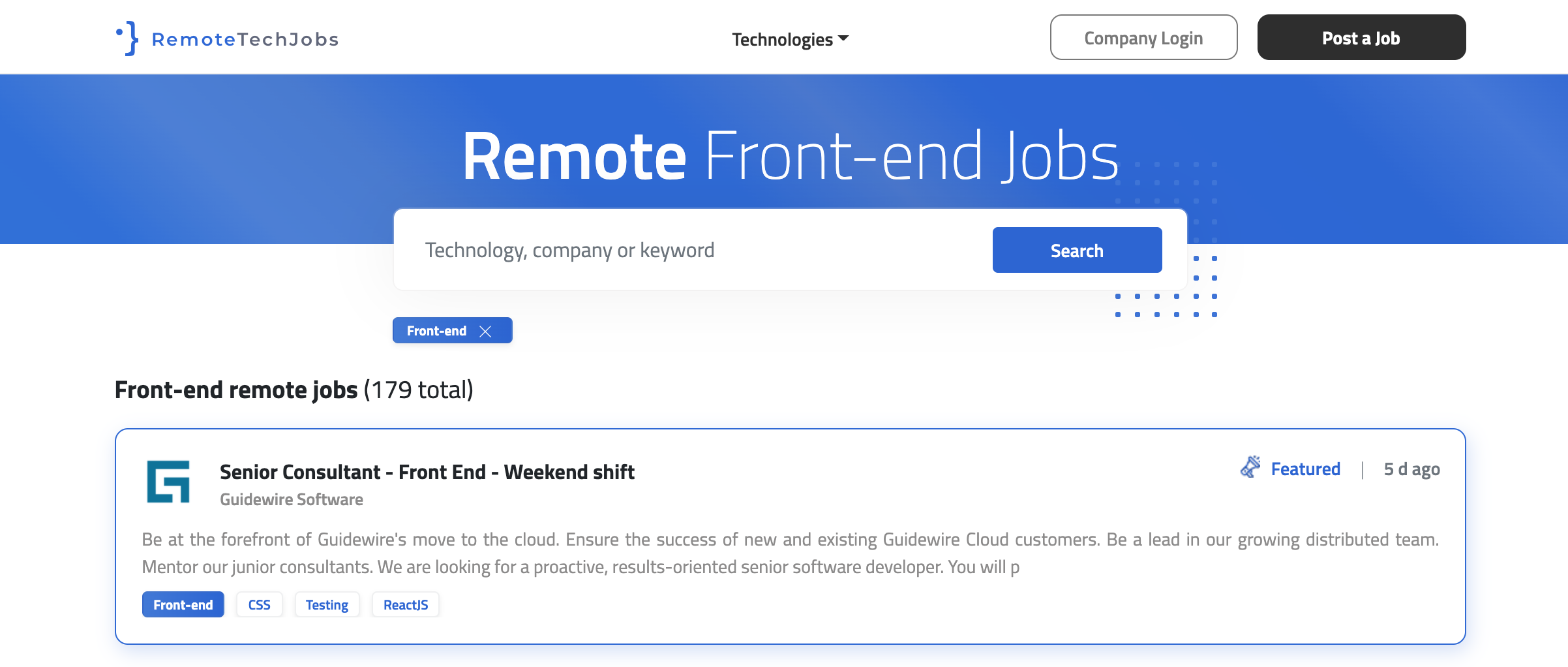 Remote Tech Jobs is a job board with thousands of tech jobs. Its many categories make it easier to find the job you're looking for. All jobs on their job board are newish, they don't let old jobs linger around, and they get removed after a month.
RemoteScout24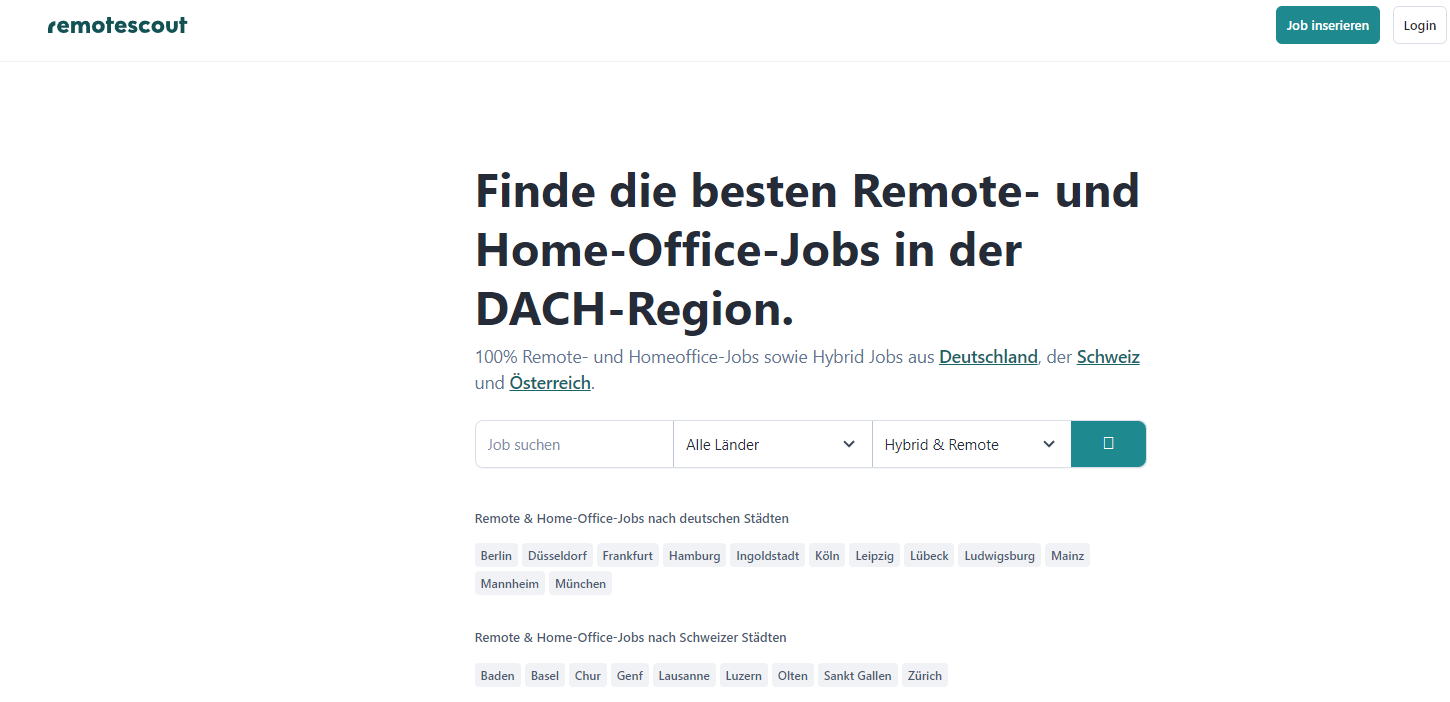 RemoteScout24 is a remote work and home office platform that connects employees and employers. The platform focuses on the DACH region (Germany, Austria, and Switzerland) and offers a wide range of career fields that can be pursued from home. Whether in marketing, software engineering, design, management, or other fields - RemoteScout applicants can find a variety of career opportunities that can be pursued from home.
These are the few sites among a massive list of remote job-searching platforms.
Hack #2: Networking to Find Remote Jobs
Build your network around your passion field, and tap into that network to find open positions, it's the most effective way to land your dream remote jobs. Networking may take some time, but it will help you more than you can ever imagine. Everyone says to build your network, but no one tells you how to make it, here we will help you build your network.
Who Should You Contact?
Now, who should you contact for remote job support? The people with whom you have a comfortable relationship are the people you've had random, casual conversations with, chatted multiple times, emailed, or connected in some other way.
Don't try to connect with people who don't know you at all. But try to expand your connectedness with the people who share your passion and who will understand your dream and passion and hard workings. When you make your passion a profession, the connection you make will be on a different level to understand each other differently.
Don't get nervous thinking about reaching out to people; remind yourself that this is a business matter. You aren't troubling them; in most cases, they will appreciate hearing from you.
Where to Find People to Communicate with?
Email contact list
Linkedin connection
Twitter and direct messages
Slack channels
Facebook groups or private messages
Community sites: Inbound, HackerNews, GrowthHackers
Here are a few tips for interacting with people you have a connection:
Ask about their position, business, or projects
Think of how you can help them with your passion and work
Refer to an earlier conversation
Be short in your message and pleasant to them. No one has time to read a long email
Make it comfortable for them to refer you to another company
Hack #3: Search for Unadvertised Positions
Several platforms help businesses manage hiring through an online panel that collects applicant information and makes it easier for the hiring manager to handle applications.
These platforms are:
Zoho Recruit
BambooHR
Jobvite. com
Recuiterbox. com
Workable
The problem is that none of these sites let you search in their platforms for specific positions, but we have a hack to search in these platforms to help you to apply in those positions:
Go to Google. com and type: site:bamboohr.com + (position name, remote, or industry)
for example, site:bamboohr.com copywriter
Finding Remote Jobs with Twitter's Advanced Search:
Take any of the domains above; you can search for them on Twitter's advanced search. You can also include keywords such as "marketing," "location," or "remote" to help you narrow the results.
Hack #4: Cold Emailing or Job Outreach
Nowadays, cold emailing is one of the most used marketing techniques, which you can also search for remote jobs. They can resemble cold calling, but it is more like sending out your resume. For that reason, it can also be called job outreach. This technique allows you to find jobs quicker than waiting for opportunities to find you.
And this is how you do this:
Research your targeted audience and understand who needs your services.
Find a directory where you can get an idea of what your audience is seeking.
Prepare your email carefully where the email shouldn't sound like too much of a pitch, and it also cannot be all about you.
Create a spreadsheet with the information that you collected for cold emailing.
Include a link to your profile and portfolio.
Hack #5: Be a First Applicant and Convince Them Early On
Hiring employees is usually a very tiring process, especially when the list of candidates is too long. In this case, employers can sometimes hire the first ones to apply to save time and hassles. If they don't, that means that they aren't entirely convinced that any of the earlier candidates are fit for the position.
Try to be one of the first candidates for the position you want. The significant thing is not just to be fast but useful as well. Essentially, aim to make a good impression and convince them that you are the perfect fit for that position.
Keep Your Eyes Open for New Openings:
To make this hack useful, you have to stay on top of new opportunities. This needs setting up alerts on emails, app notifications, etc. You have to be one of the first to apply before they get overwhelmed with applications, and eventually, they will start throwing them in the trash.
Here are some useful apps that you can use to set up alerts:
Google Alerts
Buzzsumo
TalkWalker. com
Mention
Hack #6: Treat it like a Project
When you begin your remote job hunt, the to-do list can be way too long, and the systematic process might be discouraging too. It's easy to be disorganized and lost in the task since you have multiple steps to take for every application.
You will also encounter other tasks once you start the process, such as setting up interviews, filling out questionnaires, or completing trial tasks.
Therefore, if you treat the whole process as a project, you can quickly and practically see your progress and results. Break the process into smaller tasks and create a detailed checklist to make sure that you are completing all the necessary steps of the process. Use the completed tasks to learn from them and upgrade them to do them in a more efficient way. Use your reminder and calendar properly to remind yourself what to do next.
Taking the whole search process as a project will help you get disciplined to always get back to doing what needs to be done to land your dream job.
So, Are You Ready to Begin Your Remote Job Hunt?
Nowadays, technology is making it a lot easier for organizations to work remotely; it's still difficult to find remote work. People who want to shift to highly demanded remote careers are continually growing.
You have to stand out above by personalizing your application and showing the unique value you are bringing to the table. If you take the hacks mentioned above seriously and execute them properly, you will be highly organized and disciplined, which will help you to secure some interviews and will take you one step closer to landing a good remote job.