Toggl Track vs TimeCamp Comparison in 2023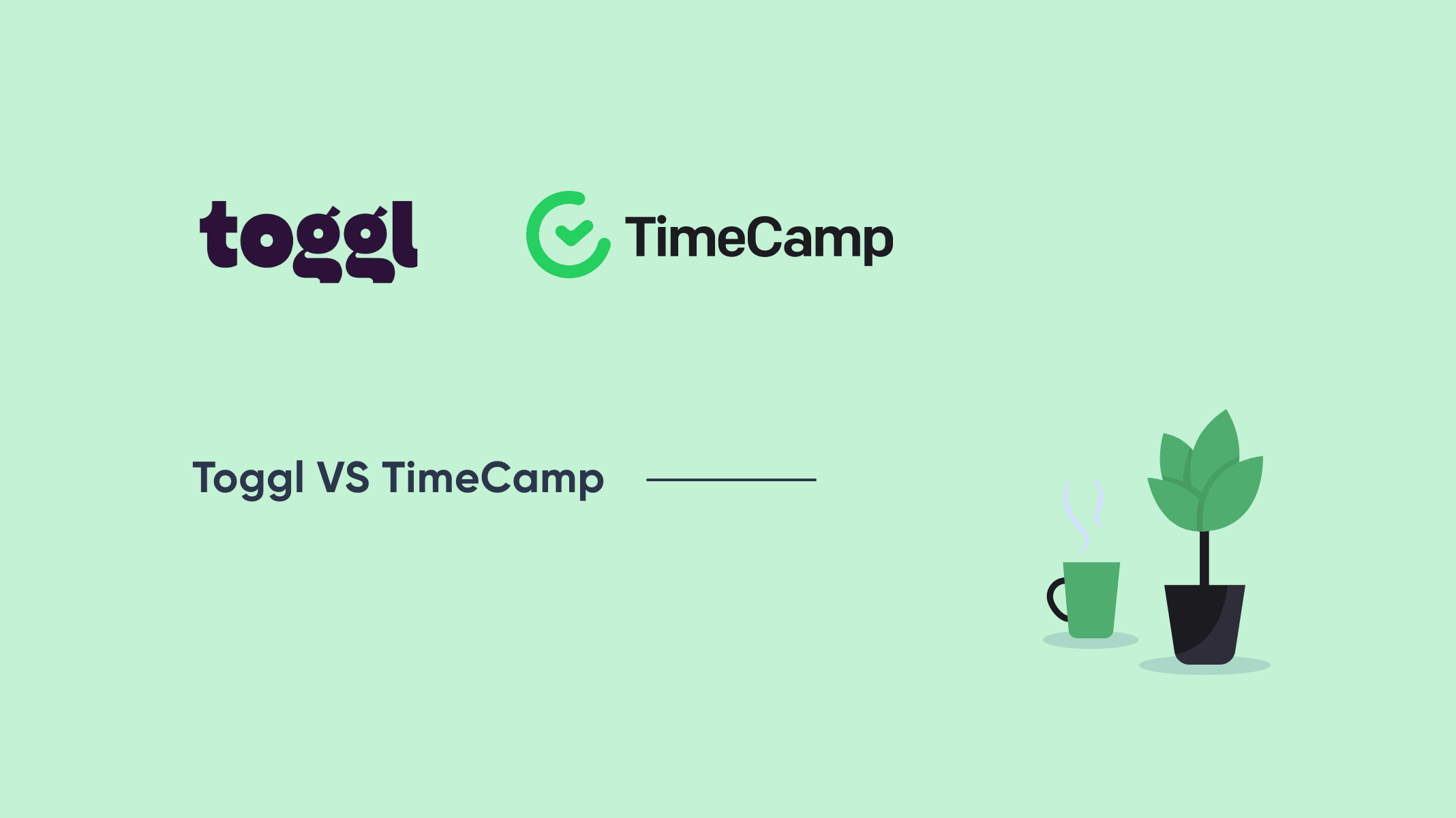 TimeCamp and Toggl Track are the well-liked time-tracking applications that many companies use to organize their work processes.
It can be challenging to decide which tool is best between TimeCamp and Toggl Track because they include comparable features, including time and activity tracking, thorough reporting, billing, and more.
Want a detailed comparison of TimeCamp and Toggl Track to aid with your choice?
We have your back!
To further assist you in comprehending them, we'll compare TimeCamp vs Toggl in-depth in this article. We'll also provide a potent substitute piece of software to boost productivity and your company's financial performance.
Let's start now!
What is TimeCamp?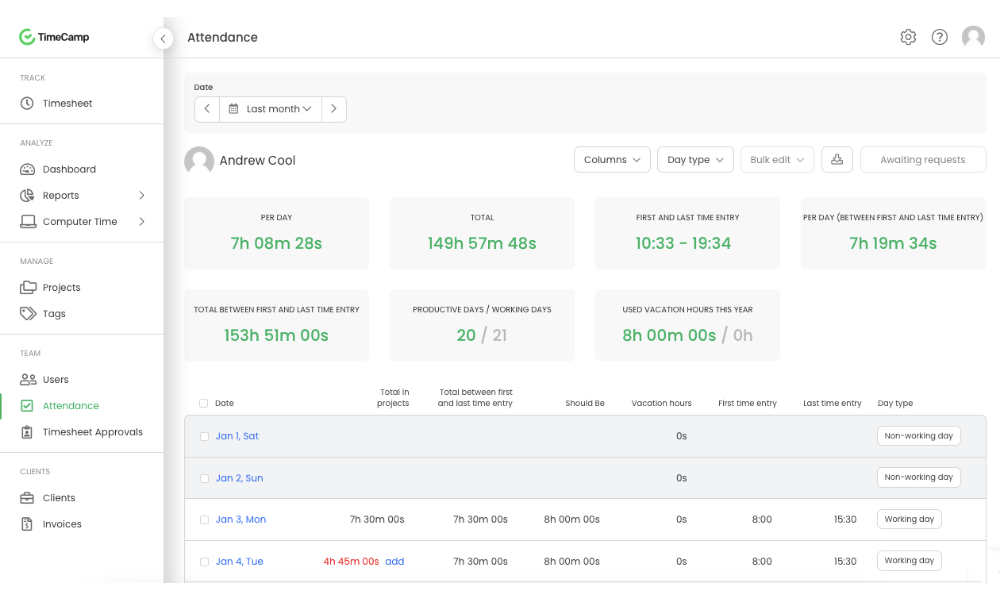 TimeCamp is a free employee time tracking tool available for unlimited users and unlimited projects and tasks. It is an absolute team management tool for your organization, providing timesheets, attendance, productivity tracking, billing, and invoicing.
Here, you can get a quick overview of the features of TimeCamp.
Automatic time tracking- a one-click timer for project/task time tracking. It has keyword-based time tracking to avoid manual switching of projects and tasks.
Insightful reports- You can get the time, people, and budget reports. Under these categories, it generates a summary, detailed and customizable reports, people by days, tasks, project reports, estimation, billable status, revenues, etc., reports.
Productivity tracking- It monitors screenshots, applications, and websites. It also tracks idle time.
Billing rates and budgeting- It has customizable billing rates available for your clients, projects, and tasks. It has budget notifications.
Attendance tracking- It can track staff attendance. Also, it has clock-in, clock-out, leave reporting, payroll automation, and overtime tracking.

What is Toggl Track?
Toggl track has defined itself as a surveillance-free time tracking tool. It provides timesheets for invoices and payroll.
With solid project budgeting and reports, you can increase trust with your clients and manage your organization better than before.
The main features are-
Employee time tracking- an intuitive time tracking system providing automatic time tracking, manual time entry, Pomodoro timer, and timer for project and task time.
Billing and invoice- billable time tracking for projects, tasks, or clients. Setting up the billable rates to observe how much the employee has worked.
Payroll- automated payroll timesheet to avoid chaos between the organization and clients.
Project budgeting- estimation of project cost and time. Email alert for notifying the Budget update.
Reporting and transparency- accountable and transparent reports for clients, projects, tasks, tags, billable rates, etc.
Toggl Track vs. TimeCamp: details correlation and disassociation

Time Tracking

TimeCamp
For filling the timesheet automatically, TimeCamp offers automatic time tracking. With intuitive desktop, mobile apps, or plugins, you can track your working hours or project or task-based hours.
It has one-click timers for the project and task hour tracking. You can refill your timesheet manually if you have missed entering hours. It has keyword-based time tracking for tracking projects, task apps, or URLs. Overall, TimeCamp has made the time tracking agile and complete.
Toggl track
The auto tracker, timer, and manual edit make Toggl time tracking seamless. Your project and task time, as well as your billable and non-billable hours, can be tracked. You can also track the hours if you need to keep track of the ad hoc labor. Simply start the timer and then add the working data.
Use the favorites to build shortcuts to your frequently used time entries if you are tired of juggling multiple projects and jobs. In addition, Pomodoro timers, notifications, idle time tracking, and reminders are available.
Reporting
TimeCamp
TimeCamp has made an eminent reporting system that is not only important for analysis but also covers the whole necessity of reports, such as project status, payroll, holiday and leave analysis, etc.
It has almost 10+ built-in reports. The most distinct feature of TimeCamp is the customizable reports. If you need any other reports, you can customize this app. Reports are easily shareable and exportable to PDF, spreadsheet,
Toggl
Furthermore, Toggl produces intelligent reports. It displays all the crucial data in bar charts and pie charts and includes basic reporting options, including summary, comprehensive, and weekly reports. While detailed reports are helpful for time audits, summary reports simply display the time entries.
Rounding is allowed for time input. The reports display the hours and rates that are billable and non-billable.
Timesheet

TimeCamp
The timesheet is not only the record of time entries but also the main section of TimeCamp. It offers a wide range of services from the timesheet, such as tracking project time, editing time entries, adding notes or tags, etc.
While editing the timeframe of time entries, it allows users to adjust the duration automatically with the synchronized time frame duration. You can move the time entries to another day. For desktop application users, it gathers the time of unassigned computer activities showing the time for the application usage.
Toggl
Toggl offers a flexible timesheet available in daily, weekly, biweekly and monthly views. The representation of the time entries for the respective projects is easily understandable. You can use the timesheet for dealing with clients or inspections.
It also helps you to get an overview of the billable and non-billable hours of the project. You can also observe the daily and weekly project breakdown and activity timeline recorded from the desktop app.
Activity tracking

TimeCamp
TimeCamp has certain features for pursuing your daily activities. As time tracking is not sufficient to measure productivity, TimeCamp has brought a thorough productivity tracker, including app and website usage monitoring, goal set-up, idle time tracking, private time, and optional screenshots.
These are helpful for analyzing your productive and unproductive time analysis. It provides proof of work to the clients and builds up transparency in your work.
Toggl
Toggl does not provide any employee monitoring functions like screenshots, apps, and URL tracking, or keyboard and mouse movement tracking. It helps you to improve your team productivity in a different manner.
It provides a Pomodoro timer to be consistent in regular activities, idle time tracking, active user verification, etc. Toggl's desktop app can track website usage, but the data is not available for the admins but rather for the users for personal productivity improvement.
Project

TimeCamp
TimeCamp is more focused on employee management. Hence, it has no noteworthy project management feature. With some basic components like project and task time tracking, project time report, and adding clients and project managers.
Besides, you can't get an idea of the project budget, estimation, billable and non-billable hours, and project progress.
Toggl
Toggl offers a wide range of properties for running profitable projects. Creating projects and tasks for corresponding clients is easy.
You can track billable and non-billable hours for the project and add estimation and cost. You can measure the project profitability. Toggl has a project dashboard showing projections, forecasts, budgets, etc.
Integrations

TimeCamp
TimeCamp offers a wide range of integrations with various software in specific categories. So you can streamline your workflow without any hassle.

Project management: Asana, ClickUp, Jira, etc
Collaboration: Airtable, Google Calendar, etc.
Development: GitLab, Azure DevOps, etc.
Accounting and invoice: Xero, Quickbooks online
CRM and sales: Insightly, Pipedrive, etc.
Toggl
Like TimeCamp, Toggl also has integrated around 100+ applications. These include-
Project management: Asana, Jira, notion, Trello, etc.
HR and accounting: Xero, ZohoBooks, etc.
IT and Web development: GitHub, GitLab, Adobe XD, etc.
Sales and customer support: Salesforce, Desk.com, etc.
Writing and documentation: Evernote, Notion, etc.
Pricing
TimeCamp
Free: for unlimited users
Basic: $7.99 per user per month
Pro: $10.99 per user per month
Enterprise: Customizable
14 days free trial
Toggl

Free: up to 5 users
Starter: $10 per user per month
Premium: $20 per user per month
Enterprise: Customizable
30 days free trial
It offers 10% discounts on the annual plan.
An alternative to Toggl Track vs. TimeCamp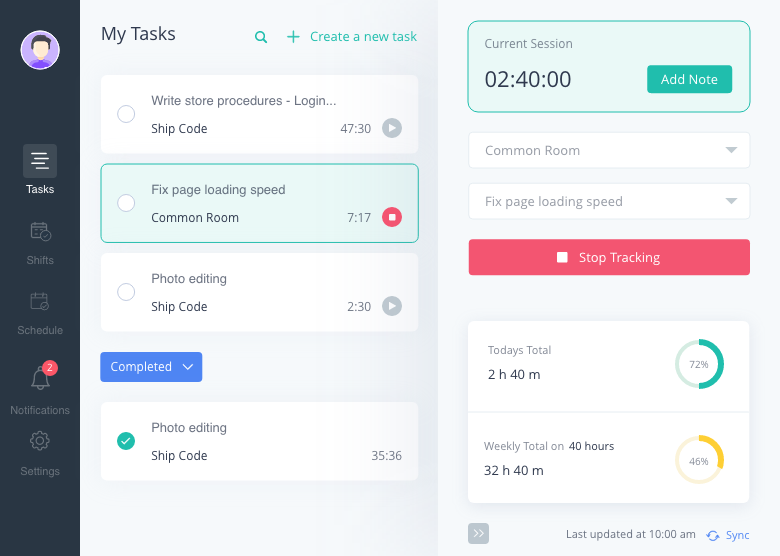 We've offered a few alternatives to TimeCamp and Toggl Track. You can observe TimeCamp and Toggl's options independently. We may recommend Apploye as a potential alternative among them.
Apploye makes it simple and effective to monitor employees. It analyzes both individual and team productivity. It has intuitive desktop and mobile apps. You can also track your time from the web app.
Numerous businesses use the Apploye time tracking app to keep track of their time, handle payroll, charge clients, document hours spent on various projects, monitor online timesheets, and run effective teams.
You won't have to worry about staff not reporting for work, wasting time, billing errors, haphazard project management, or improper payroll administration when you use Apploye.
Apploye features
Automatic and manual timer, time off, Pomodoro timer, idle time tracking,
Customizable timesheet, clock-in, and clock-out, billable and non-billable hours,
Apps and website tracking, keyboard, and mouse movement tracking, screenshot, GPS tracker, multiple screen monitoring,
Project and task time tracking, schedule, reports,
Integrated with Trello, ClickUp, Asana, etc.
Here we've represented a quick review of these three tools:

| | | | |
| --- | --- | --- | --- |
| Features | Apploye | Toggl | TimeCamp |
| Initial price | $4/Month | $13/Month | $7/Month |
| Smooth Time tracking | ✅ | ✅ | ✅ |
| Payroll management | ✅ | ✅ | ✅ |
| Project Management | ✅ | ✅ | ❌ |
| Screenshots | ✅ | ❌ | ✅ |
| GPS tracking | ✅ | ❌ | ✅ |
| Apps tracking | ✅ | ❌ | ✅ |
| Website tracking | ✅ | ✅ | ✅ |
| Employee ranking based on activity and time log | ✅ | ❌ | ❌ |
| Integrations | Limited | 100+ | Moderate |
| Overall Rating in Capterra | 4.9 | 4.7 | 4.7 |
| Overall Rating in GetApp | 4.5 | 4.6 | 4.7 |
Apploye can compete for both tools because it has a leading employee management system described above, which is missing in Toggl Track, and a project management system, which is not perfect in TimeCamp.