Hubstaff vs. Toggl: A Detailed Comparison (2023)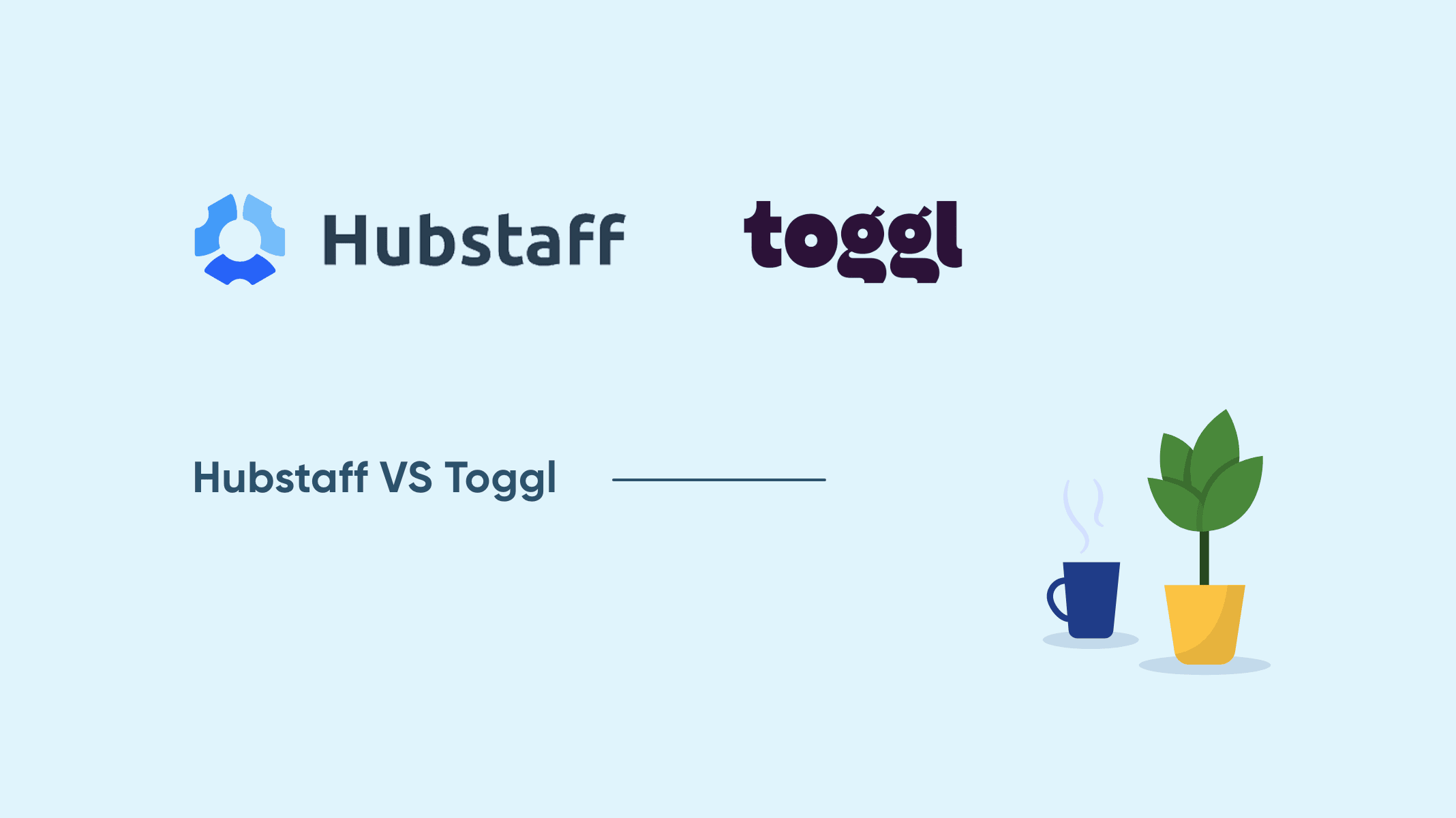 You've come to the right place if you're seeking the greatest Hubstaff vs. Toggl comparison. We will discuss time and activity tracking, timesheets, reports, and project management capabilities of both software in this post and provide an unbiased assessment of each.  
Harvest and Toggl are time-tracking and invoicing tools, as you may already be aware. They are more similar in terms of a few additional aspects.
While Toggl offers fantastic reporting options that may help you track and assess the team performance insights for better staffing decisions in the future, Hubstaff fully supports the workforce management functions that project managers appreciate, such as timesheets and invoicing.
It follows that there will be a challenging triumph for any tools because of the tough rivalry.
Let's investigate these applications in more detail to see what they are and what they have to offer their diverse customers.
Hubstaff - What it is?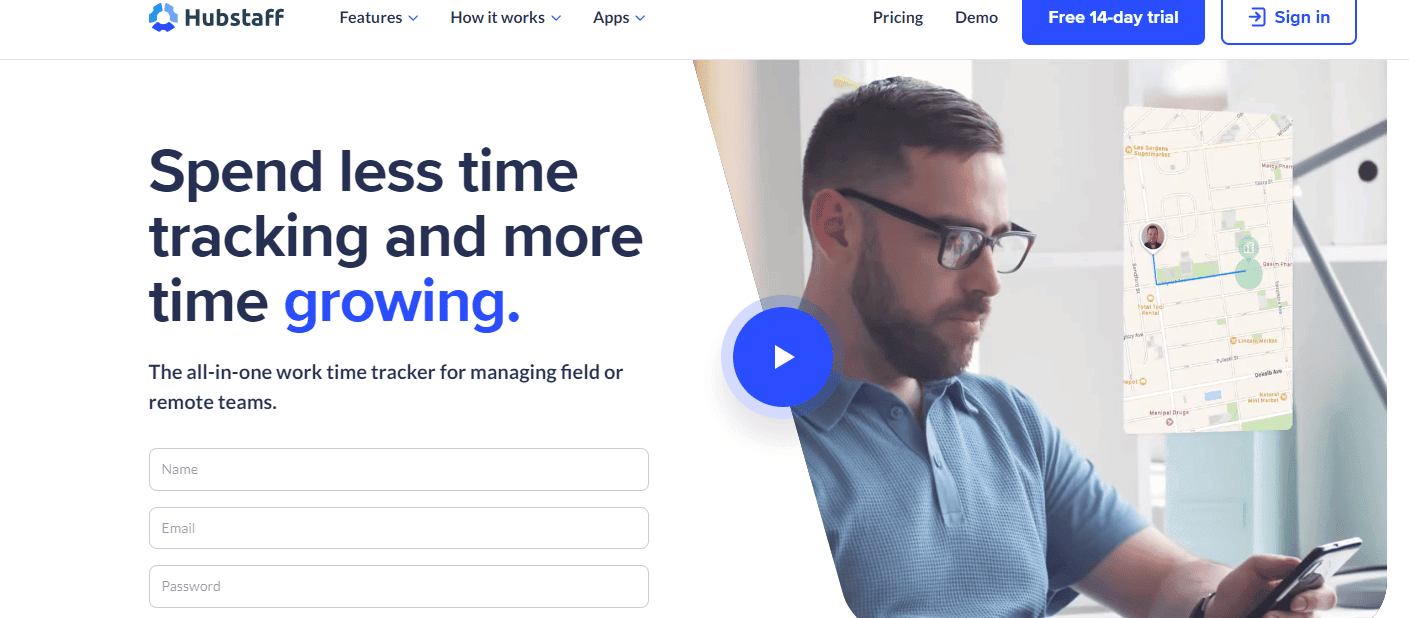 Hubstaff uses an ingenious tracking system. Along with keeping track of the time, it also logs the programs and URLs utilized while working. This program is easy to use and has a clear interface.
The dashboard provides a single frame on how you allocate your time to projects and tasks, the relative development of those projects, activities with screenshots, and more.
The main features are-
Time tracking, timesheet, timesheet approval, clock,
Activity tracking, screenshots, GPS location tracker, geofencing,
Reports, achievement badges, payroll, invoices,
Project and sprint management, automated stand-ups
Toggl - What it is?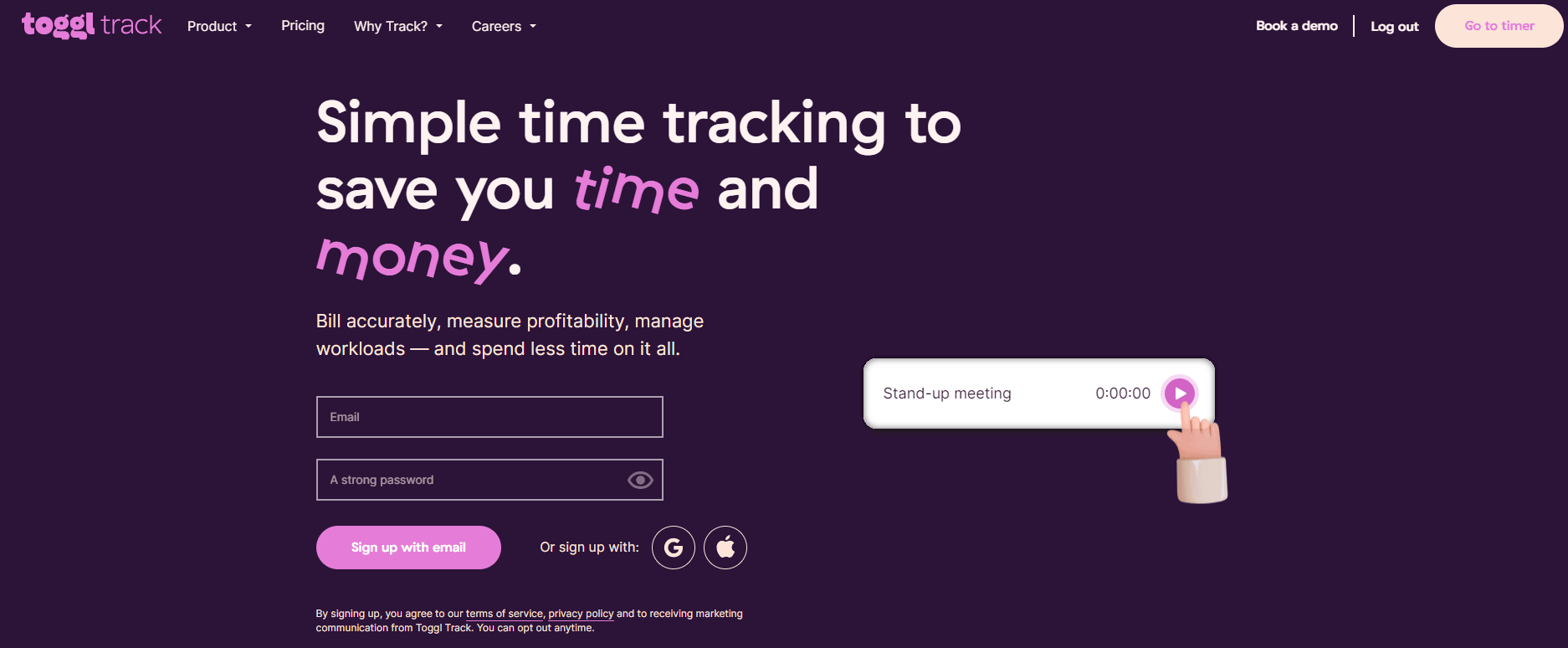 Toggl's mission is to provide straightforward time monitoring and robust reporting. It guarantees error-free time tracking to improve team intelligence. Applications for PC, mobile, and web extensions make it easier to work anywhere and whenever you want.
Divide the time you spend working on projects, tasks, and clients. Spend more time on your forward-moving job and less time managing your crew.
The main features are-
Online, and offline time tracking, Pomodoro timer, manual time entry
Idle time detection, timesheet, time rounding, reports
Project and task management, billable rates, payroll
Integrated with Notion, Salesforce, Trello, etc.
The detailed comparison of Hubstaff vs. Toggl Track
1. Setting up
Hubstaff
You must create an account with the required details if you decide to use Hubstaff for your company or test it out for 14 days without charge. Alternatively, your employer might provide you with an invitation link so you can register. It seems rather simple, doesn't it?
For your device, download the app. Register on the app. You would be given some built-in project suggestions. Add your own if you like.
Toggl
Toggl's sign-up process is fairly simple. Your Toggl dashboard can be launched using only your email address and password. To track and edit time entries, utilize the applications or the web timer. The web dashboard is well-organized and simple to use.
Both list and calendar views are available in the desktop app. You can access your activities and add tasks with this app. You can use the tiny timer or set the timer to run automatically for greater flexibility. It contains a reminder and Pomodoro timer. It can also monitor downtime.
2. Time Tracking
Hubstaff
The Hubstaff timer is as practical and user-friendly as possible. They have produced the best result. A simple start/stop button is present on the timer. Set the timer and select your project.
It will keep time records for that particular job. The project can be changed. The timer would start to run right away, as you can see. The total hours you spent working on all projects that day are also listed. The projects are grouped by the organization.
Therefore, you can be reassured about the projects and companies you are involved with. If you need to, you can include a note.
Toggl
Toggl has developed a sophisticated time-tracking solution that supports both automatic and manual time monitoring. While running the timer in automatic mode, you need not worry about your time entries; rather you can add the work description later.
If you want to track the task time, just add the project and task and count the billable hours. It is flexible and outright thanks to the Toggl auto tracker, idle time tracker, reminders, Pomodoro timer, triggers, and more functional features.
3. Timesheet
Hubstaff
An overview of the time spent working is available both daily and weekly. The timesheet is also displayed in the calendar view. The timesheet can be manually updated and exported in PDF or CSV format.
In addition to your time zone, the format of the time entries can be modified to reflect either the organizational time zone or the time zone of the members.
It displays the specific time logs of your job, your activity level, manual time entry, and the beginning and end times. The weekly timesheet displays the time entries for projects.
Toggl
Toggl generates time entries that are exportable and are found as timesheets. The start/stop time, duration, project and task details, billable and nonbillable rates, and other crucial information are all provided through time entries.
The time entries can be locked so that nobody can alter the prior records. You can filter out the time entries into daily, weekly, and monthly formats. It helps you round your time entries for further billing.
4. Reports
Hubstaff
Hubstaff creates several important reports for your team and organization. These reports provide comprehensive information about time, activities, apps, URLs, payroll, budget limits, invoices, attendance, etc.
You can filter some categories and share and export them for more exact information. You can get your reports through email and schedule them regularly. Overall, Hubstaff has done a lot with reporting.
Toggl
Like Hubstaff, Toggl also provides deep insights into how you and your team use the working hours. The reports are represented as a summary and detailed reports. The summary reports are for users who want a quick overview of the time worked. The detailed reports show the full history with duration, billable hours, users, etc.
You can filter by team, client, project, billable hours, etc., and adjust the report to export for further use. You can schedule the emails and round the time for the exact invoices.
5. Activity tracking
Hubstaff
Hubstaff is, all in all, a powerful employee monitoring software. It tracks the employee's actions by keyboard and mouse movement tracking, screenshots, apps, and URL tracking. These categories altogether give a real picture of the employee's work.
You can observe the work done through the Hubstaff insights and compare them with the previous records and their effects on the total average. You can set the activity benchmark, which results in the actual output of the team vs. the expected outcome. The apps and URLs tracking show the time spent on the applications and websites.
Toggl
Unlike Hubstaff, Toggl does not provide any robust employee monitoring. It believes monitoring employees can be disrespectful to user privacy. It only tracks the apps and websites by the desktop app so that you can fill in the timesheet data.
However, it has launched the team activity page where the admin can review the most active user, team activities, and working durations of the members.
6. Project management
Hubstaff
Hubstaff allows you to split your big projects into several tasks and tracks the task/project time. You can speed up your project management by assigning to the corresponding teammates and setting the project budget.
You can set up the project budget based on the total cost or hours. Hubstaff also allows you to import projects.
Toggl
In Toggl, you may manage your projects. Public or private projects might be included in Toggl projects. Run fixed-fee projects and keep tabs on their progress. The project provides a bulk edit option. You may assess the project completion rate using the detailed report you get from accurate time tracking.
You can budget your time for projects and tasks with time estimation. Toggl tracks your project/task hours and compares them with the estimated hours. It alerts you through email.
7. Payroll and Invoices
Hubstaff
Hubstaff offers a payroll tool that calculates each employee's hours and pays them automatically to save you time. In order to guarantee precise billing, it also provides a mechanism for automatic invoicing.
Hubstaff makes it possible to sync timesheets with payroll, which is how it calculates payroll. If you pay your staff by the hour, reliable timekeeping is essential for proper payroll. Also, you can create invoices and send them directly to your clients or employers.
Toggl
With the timesheets and billable hours tracking software, Toggl helps create payroll for each employee. You have to set the billable rates for the employees, and Toggl will automate the payroll. You can also send invoices to the clients. It is helpful for remote employees or freelancers to get automatically calculated documents.
8. Pricing Plans
Hubstaff
The Hubstaff pricing has a broad range to accommodate all business and agency kinds. It categorizes three plans; Hubstaff Time, Desk, and Field. Under these categories, it has four plans. They are-
Free: for one user with basic features
Starter: $7 per user per month
Pro: $10 per user per month
Enterprise: Customizable
14 days free trial
You can get some discounts on annual plans.
Toggl

It has a free plan for small teams and freelancers with limited-time tracking features.
Free: up to 5 users
Starter: $10 per user per month
Premium: $20 per user per month
Enterprise: Customizable
30 days free trial
It offers 10% discounts on the annual plan.
The Top Alternative to Hubstaff and Toggl
Apploye is an incredibly user-friendly time-tracking, monitoring, and productivity analysis tool. The app has a great UI/UX and is simple to install. You can understand the features and services with the Dashboard's clear organization.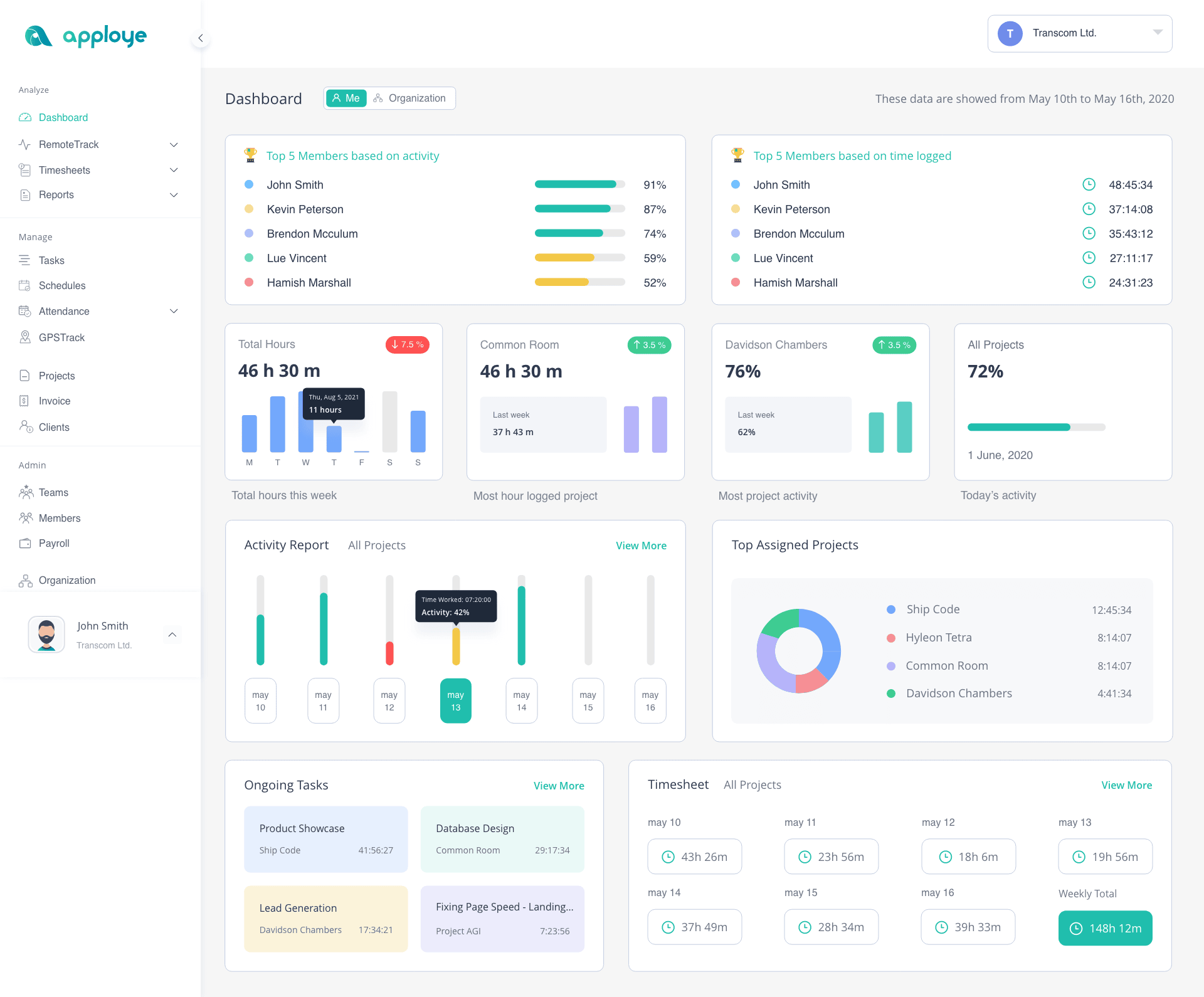 It offers the analysis of not only individual productivity but also team productivity. You will receive comprehensive reports on all the data, which you can also download in PDF or CSV format.
It offers thorough timesheets, various reports, payroll management, and more. Before submitting the timesheets to the payroll system, you can also approve them.
With Apploye, employee monitoring is simple and effective. It enables the tracking of screenshots, programs, and URLs, as well as the measurement of mouse and keyboard movements and geographic location.
A quick comparison of these three apps is given below:
| Features | Apploye | Toggl | Hubstaff |
| --- | --- | --- | --- |
| Time tracking | ✅ | ✅ | ✅ |
| Multiple organizations | ✅ | ✅ | ✅ |
| Application and website tracking | ✅ | ❌ | ✅ |
| Project details by cost | ✅ | ✅ | ❌ |
| Project details by time spent | ✅ | ✅ | ❌ |
| Pomodoro timer | ✅ | ✅ | ❌ |
| Payroll management | ✅ | ✅ | ✅ |
| Employee GPS location tracking | ✅ | ❌ | ✅ |
| Screenshot monitoring | ✅ | ❌ | ✅ |
| Employee ranking based on activity and time log | ✅ | ❌ | ❌ |
| Chat support | Excellent | Substandard | Suboptimal |
| Initial price per user | $4/Month | $13/Month | $7/Month |
Final Verdict
We made an effort to compare Hubstaff vs. Toggl extensively. They each have certain advantages and disadvantages. We don't want to favor any particular tool. We have instead given you the final say on which app has won.
Please tell us which app you like best.