7 Best Time Management Apps for Students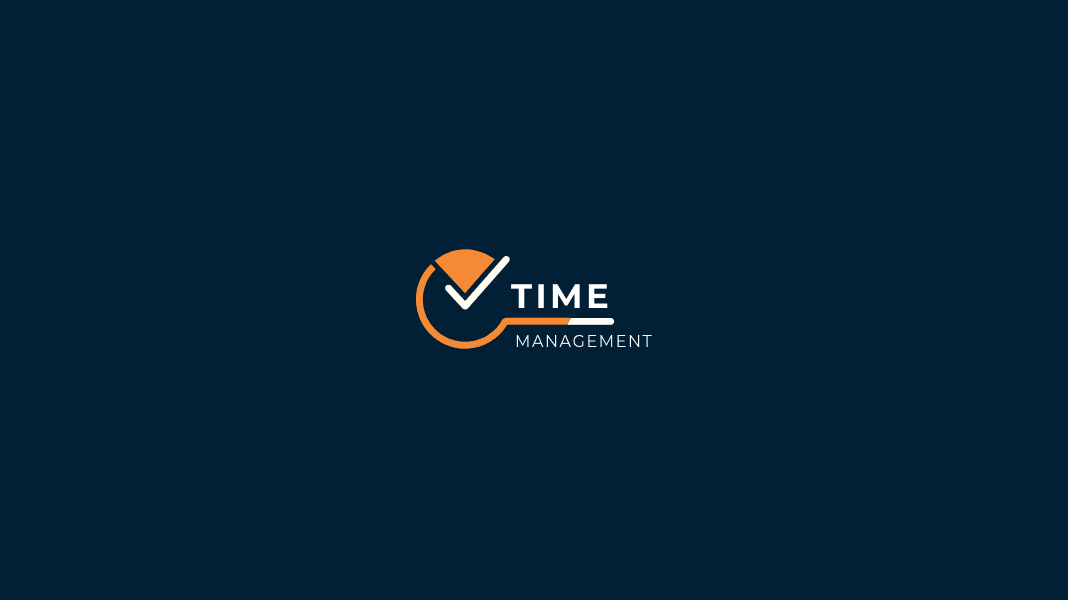 How would you define time, duration, moment, or continuity? We want to call 'Time' an 'irreversible investment.' Unlike other assets, you can't get back your invested time.
Student life is the longest and the most crucial period throughout the life span. Your future mostly depends on how well you utilize your student life and, most importantly, how well you invest in time management.
In this article, we have tried to introduce some amazing time management apps for students to be a pro in time management.
Categories of Apps that are Required for Students
Time management for students has always been a foremost thing. To maximize your productivity and achieve your goal, you must plan and research quality time management.
To aid your research, we have proposed some categories on where exactly you need to concentrate.
Productivity
Focus increase
Daily routine management
Calendar management
Automatic time blocking
Storage and file sharing
Note-taking app
Why should a student get to be used to time management apps?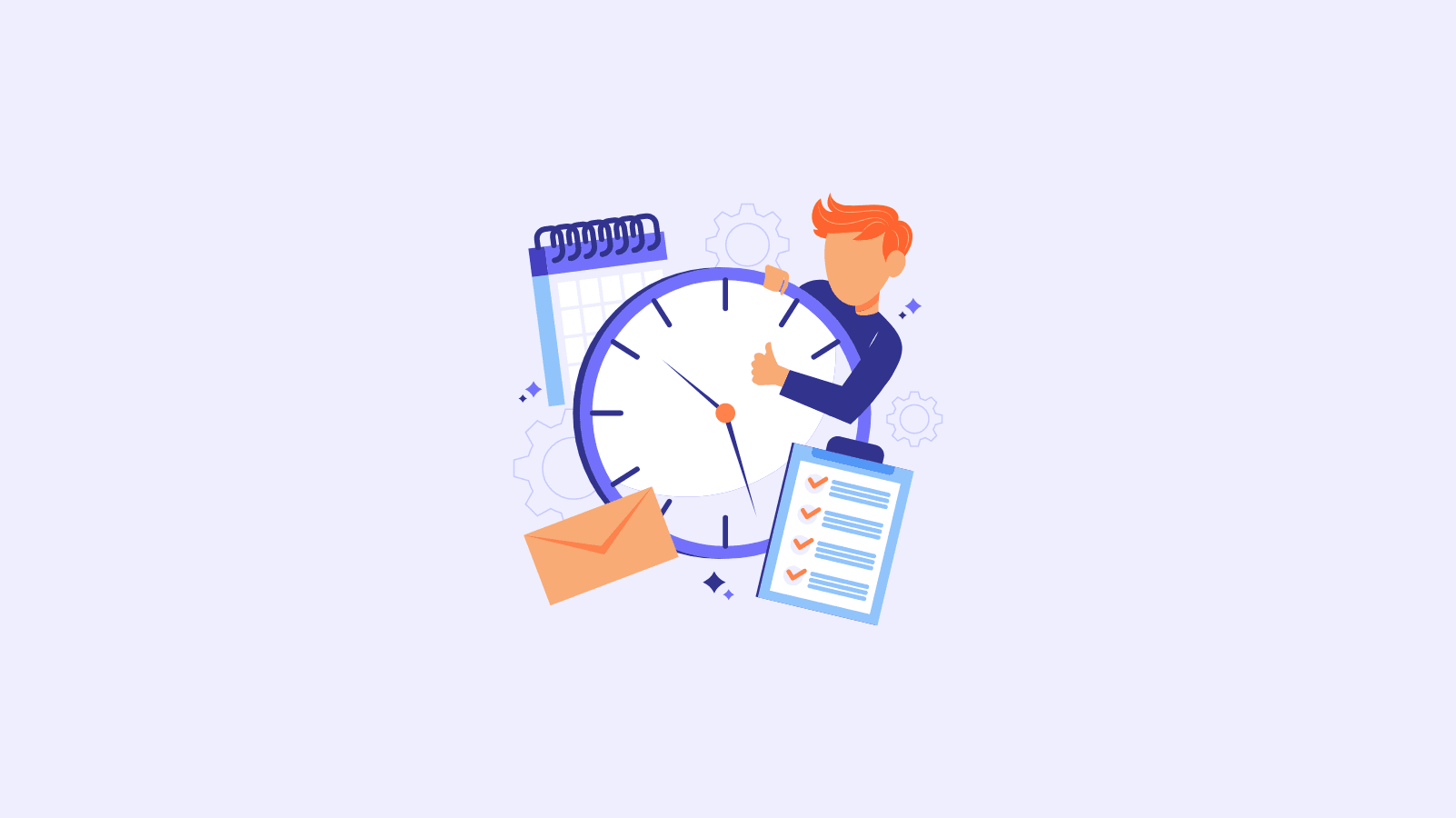 Time management is one of the most pivotal skills that a student must learn to develop himself. Your success incorporates how well you utilize your time. Not only for the academic career, but a student must also learn and improve his expertise. That's how he will grow a knack for the future profession.
Here are some reasons why a student should use a time management app.
Take full control of your time: The first and foremost reason for using time management tools is to get authority over time. Not only for academic activities, but a student also has to take part in different other activities like extracurricular activities, sports, cultural activities, skill development, and so on. If you want to be a master in every field of your priorities, you have to plan accordingly. In that case, time management apps are the power booster to regulate your time management scheme.
Foster confidence and efficiency: When you can run parallelly with your time, you will observe that your workload becomes shorter. It grows your confidence in doing harder work. You can gracefully solve your problems. It will improve your efficiency, learning skill, and self-motivation.
Reduce dilemma and procrastination: Almost all of us have a procrastinated mindset. Like other negative habitual behavior, procrastination is the norm that we cannot avoid. You are doing unnecessary research on your study, knowing you are running out of time to submit an assignment or prepare for an exam. Time management is required to reduce procrastination and how actively you deal with your time.
Be a time master: "We must use time as a tool, not as a couch." – John F. Kennedy. Time management is an art, and it needs continuous trials and errors. How much you'll achieve depends on how well you have invested it.

The Details of the Time management Apps for Students
1. Productivity and Time Tracking App- Apploye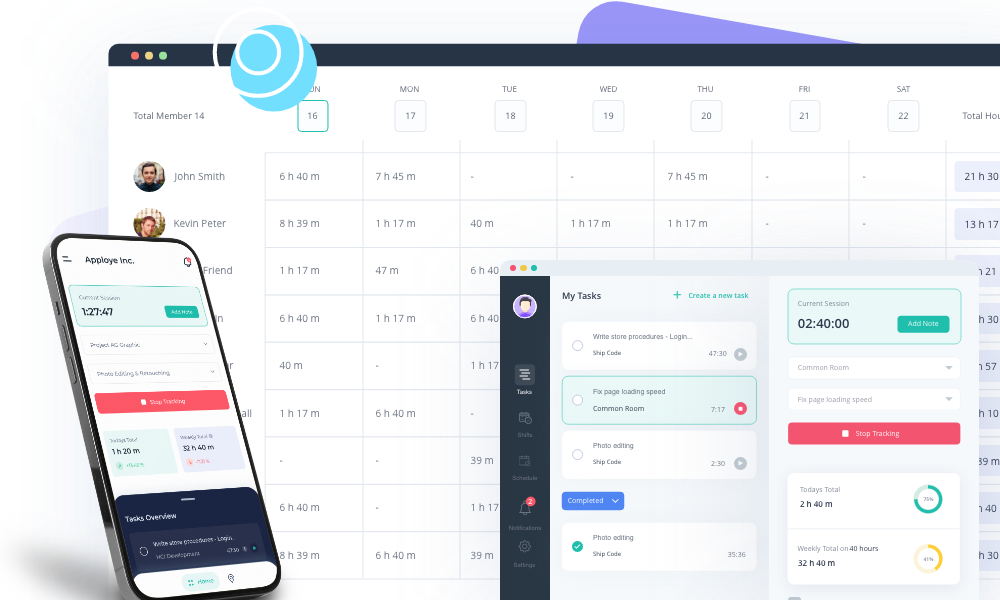 Apploye is a project and task-based time-tracking app. If you check the interface of Apploye, you will get over a hundred features. But you can be confused about which features are beneficial for students.
Apploye can be your best support for time management as you can track all your activities on your device ( desktop or mobile). Here are some quick tips for using Apploye for students.
You can sectionize your courses and subjects under the project and task and track the time for how long you would like to study. Choose the specific course (project) and the subject (task) and start the timer.
One of the most valuable features of time tracking is the Pomodoro timer. This technique is a super focus booster. You can divide your time into focus and break sections. For example, you can slot your focus time for 25 minutes and the rest of the 5 minutes for break time. Thus you can plan your study time with continuous focus and break time. You can modify the hour's divination.
It helps you to motivate with productivity measurements and reports. You can review your study hours in the comprehensive timesheets. Also, the dashboard gives you a comparative overview of your days.
All these come up with a very reasonable price. It has a plan for freelancers, students, and solo users. The Solo plan is only $4 per month. You can get 50% discounts if you pay annually. Pretty fair in pricing, isn't it?
Platform
Windows, Android, iOS, Mac, Linux, Web

2. Focus Boosting App- Forest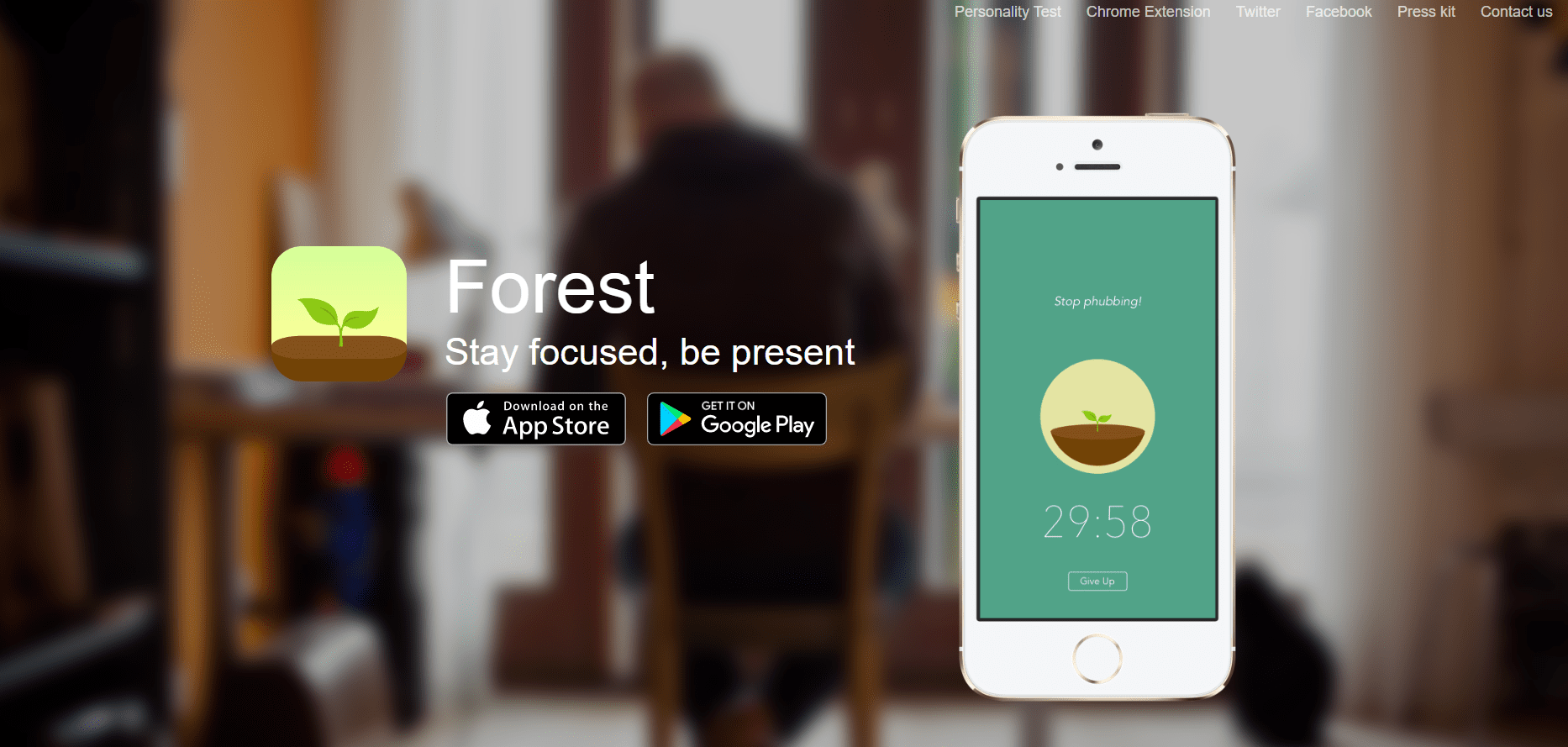 Forest is a focus and productivity-boosting app that helps you work proactively. It has a unique interface and representation of concentrated and hard work. You can get every day's motivation to be more into the work. Here is how it can work for you.
The app introduces a land where you can grow your plants. It blocks distracting websites. Whenever you start your work, you have to keep away your smartphones.
By doing that, you can produce a plant. The plant will grow for a while if you don't use your phone or other blocked websites.
If you use the phone, the tree will be dead. So, you will see your efforts in your growing forest. Thus you can get self-motivation to continue your tasks.
Platform
Android, iOS, Google Chrome
3. Daily Planning App- ClickUp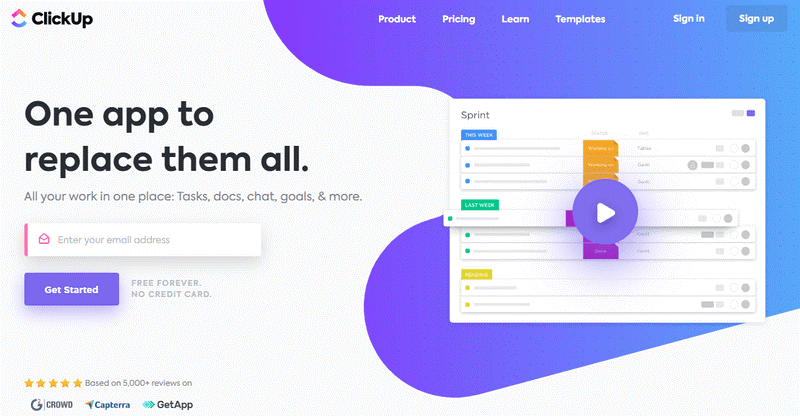 A student has to perform certain tasks apart from the study and examinations, like preparing assignments, and projects, making reports, and group tasks. ClickUp gives you an intuitive platform to organize all your tasks in one interface.
You can open multiple projects and tasks and classify your assignments. Set your due date and reminders. Also, an organized dashboard gives you an overview of how your project is running.
You can add docs, review your files and add short notes on your task. The interface offers easy visualizations so that you can correlate your goals easily.
If you work in a group, you can collaborate with other group members, update and share your work progress and separate your tasks.
Platform
Windows, Android, iOS, Mac, Linux, Web
4. Calendar Management App- Google Calendar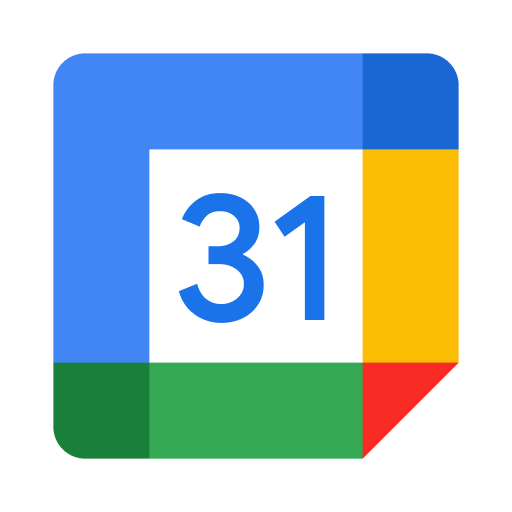 A student must have to maintain a calendar. Most use pen and calendar paper for scheduling, reminders, task or event management, etc. It is a very cumbersome and inefficient technique. Shifting all of your calendar management virtually is the time demands. Hence, we suggest you use Google Calendar.
You can use Google Calendar for multiple purposes, such as event planning, focus work, task management, appointment scheduling, etc. You can sectionize the calendar for different parts of your life.
You can plan your daily routine and study time daily. All of your routines, such as personal, class, and group schedules, can be set in the calendar.
The platform offers customizable recurrences. You can share your calendar with others. Also, you can combine other calendars with yours.
Platform
Windows, Android, iOS, Mac, Linux, Web
5. Automatic time blocking- Reclaim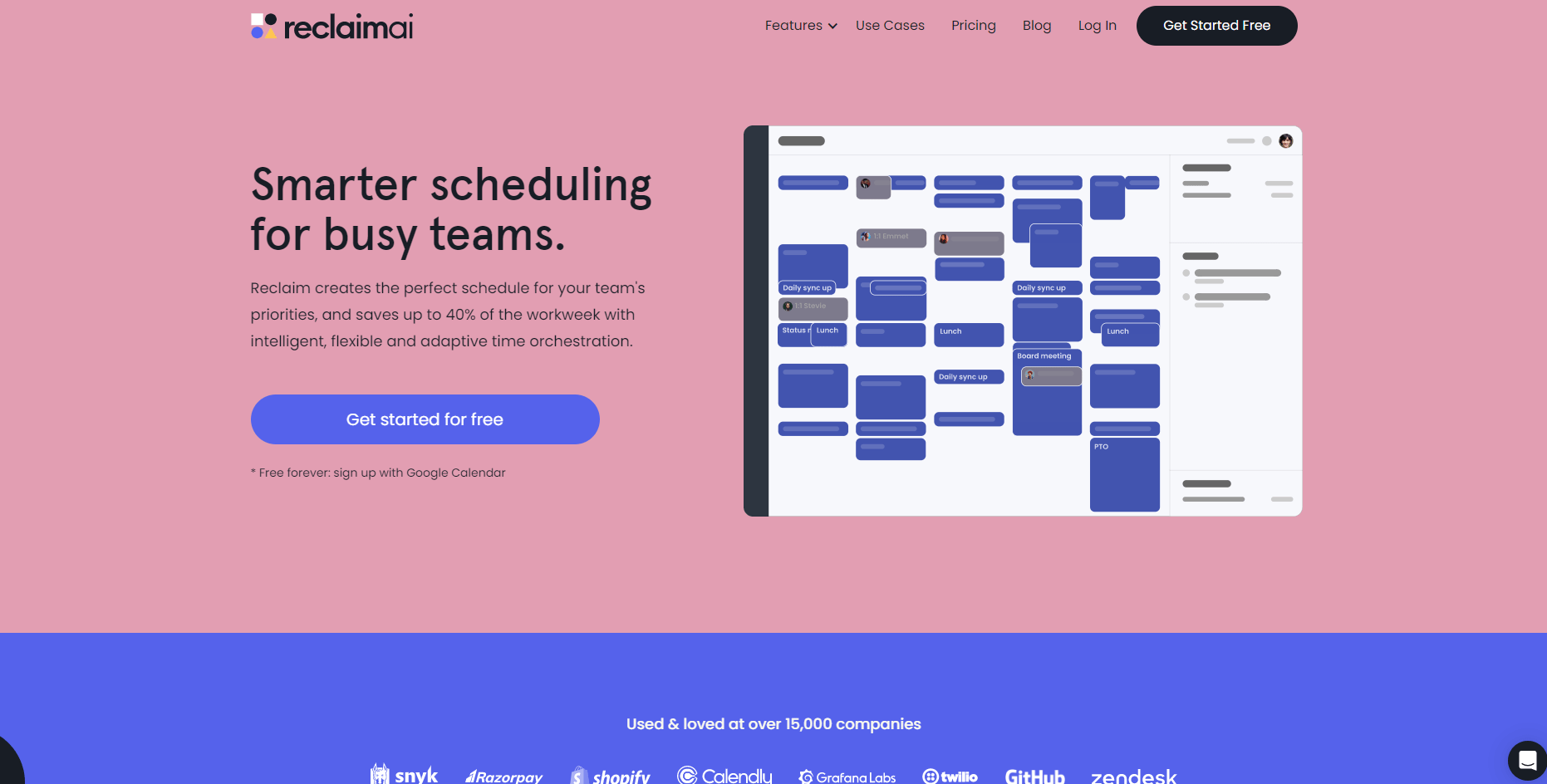 Reclaimai offers advanced levels of scheduling that automate the auto time blocking for routine tasks. It can easily synchronize with your Google Calendar. This smart task management system helps you reprioritize and organize your calendar.
It arranges your availability maintaining your schedules and calendars so that you won't miss any updates.
You don't need to separate your schedules for health because it can automatically set your time for the lunch break, exercises, holiday planning, etc.
The auto-color coding helps you with easy visualization. It also generates productivity status on how much you have been active with your daily planning.
Platform
Web
6. Storage and file sharing- Google Drive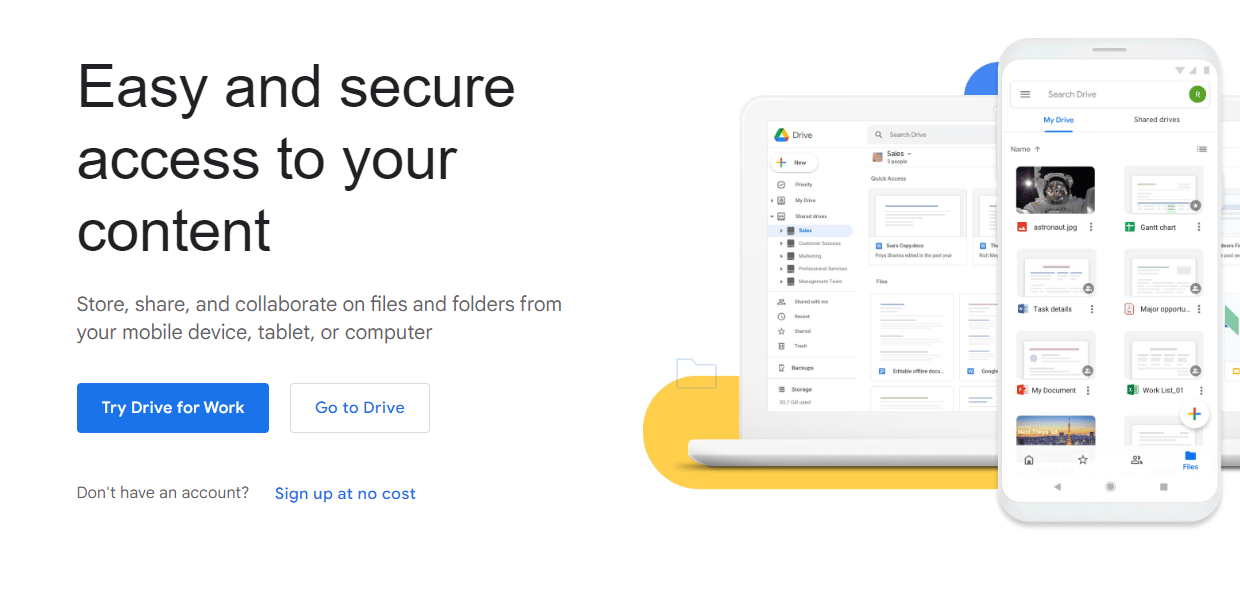 It is annoying and puzzling to organize a stack of papers, notes, and documents around your study area. To minimize your paperwork pile, we suggest using Google Drive, a cloud storage solution. It offers a free 15 GB storage solution.
It has complete services free for the students. To avail of the education version, you must use the .edu email.
You can store any files and folders, organize them and share them. It also has a built-in protection system.
The great thing about this storage is the easy accessibility and fast synchronization with all of your devices ( mobile, desktop) you use.
Platform
Windows, Android, iOS, Mac, Linux, Web
7. Note-taking app- Evernote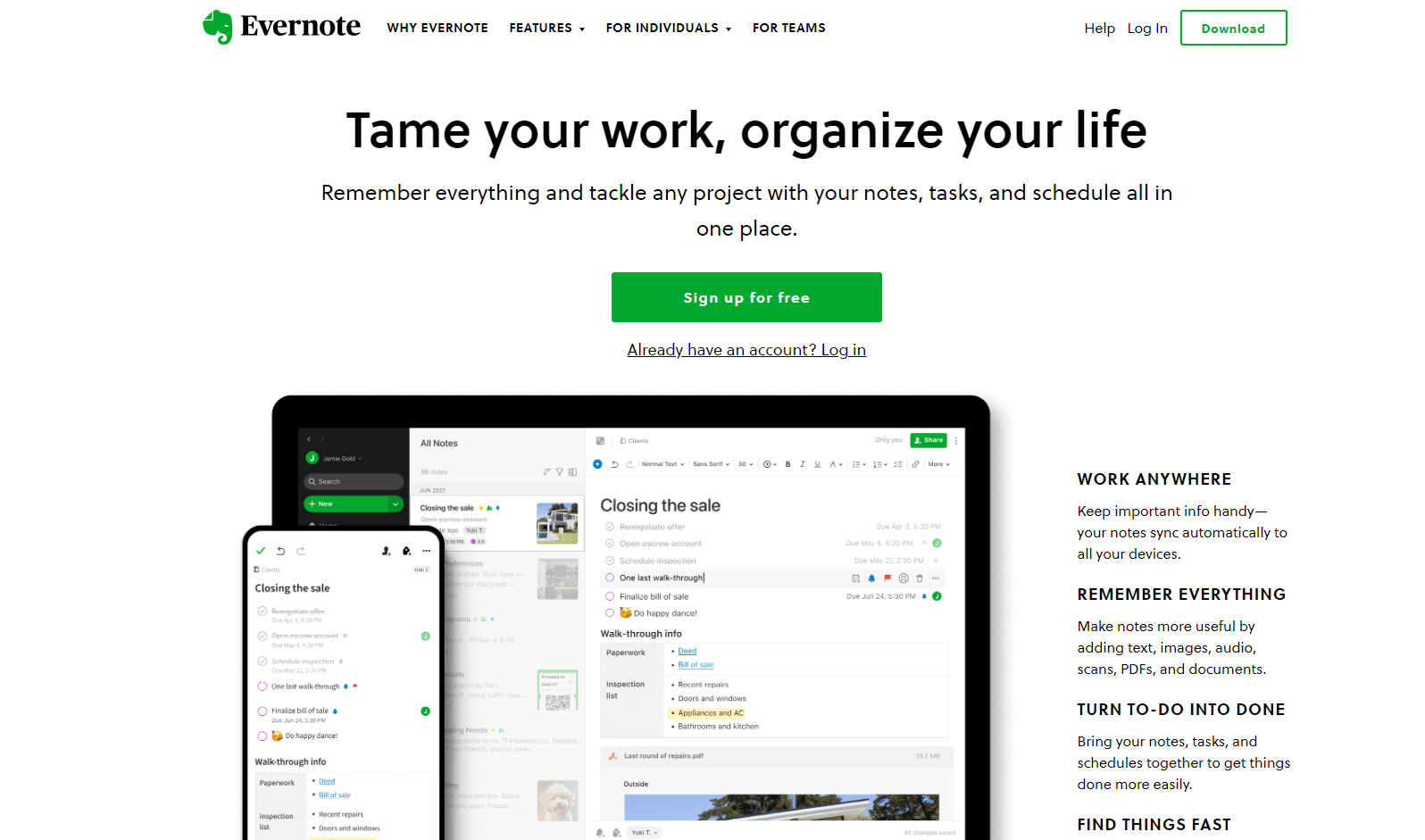 Evernote is a very student-friendly note-taking app. It is free, and you can take unlimited notes to keep all your plans in one place. You can add to-dos, documents, notes, images, and receipts. You can also save web pages and connect your schedule with Google Calendar.
Task and to-dos management can be easily set with due dates and reminders so you won't miss any important tasks.
A detailed and organized home helps you keep calm and start your day gracefully when you are well-known for your daily plans.
You can jot down any updates quickly with multiple scratch pads and note widgets.
Platform
Windows, Android, iOS, Mac, Web
Are you ready to be productive with these time management apps?
Student life is the time for harvesting, nursing, and nourishing a person's identity, personality, and future development. Your purposes will be fulfilled if you can be on the right track. At times it's pretty challenging to always be on the path.
That's why you must choose to be a time master and invest it where you should. We hope these suggestions for all the time management apps for students will help you to grow and be motivated.