Best 5 Virtual Workspace Software Apps in 2023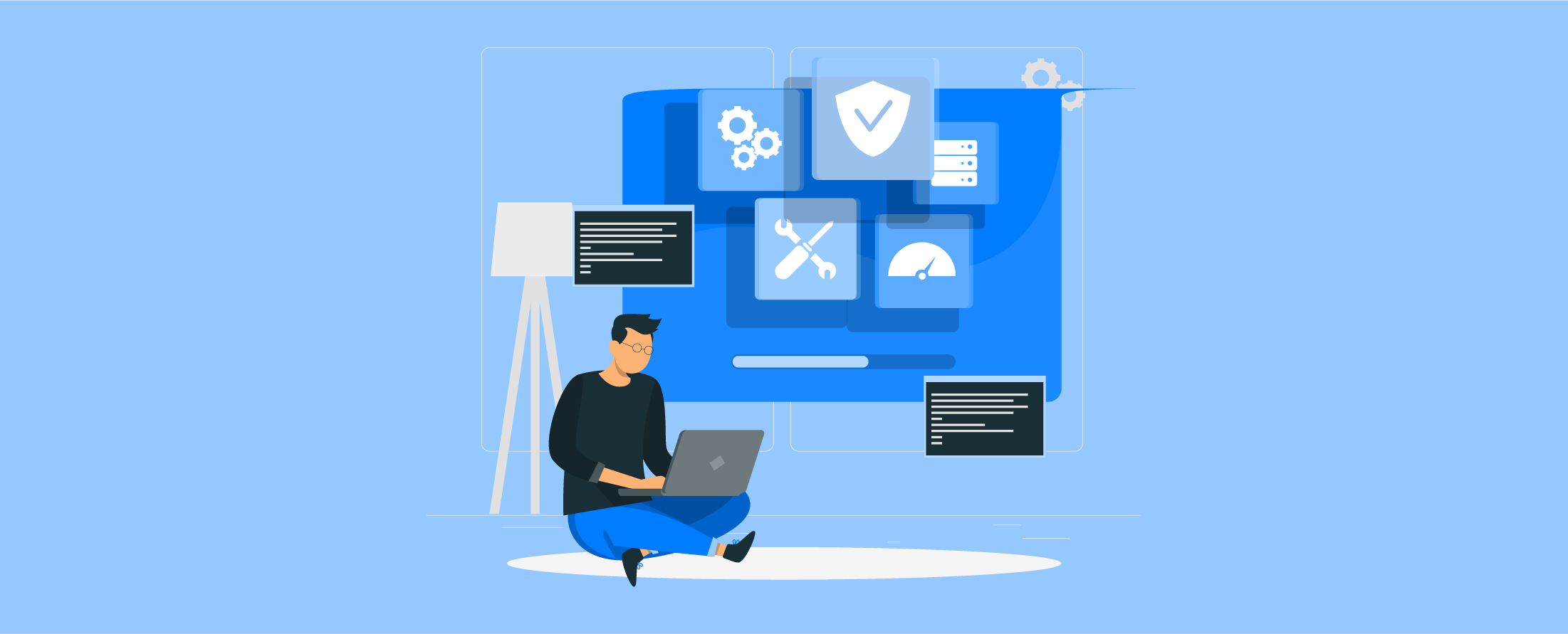 Remote working has changed the dynamics of working from an office and has multiple benefits, but it lacks one of the essential factors: social interactions.
However, there are now ways by which you can work remotely and still be connected with your co-workers and clients without experiencing the lack of physical presence with the help of virtual workspace software.
Keeping your work systematic and organized makes work very convenient, especially when working remotely. Virtual workspace software help in a lot of ways and helps in making our lives easier.
What is a Virtual Workspace?
Virtual Workspaces help replicate the in-person working experience with the help of a digital workspace where employees and team members can interact without geographical restrictions.
A workspace app is a must for all firms, and there is a good chance that if you are part of a company that works remotely, you're already using one. It not just increases productivity but helps with better collaborations and high team morale.
Virtual workspaces also help reduce unnecessary costs by combining technology, humans, and the capabilities of the internet to make our lives easier.
Are virtual workspace software apps essential for a company? Let's find out:
Are Virtual Workspace Software Apps Important?
Working from remote locations during the pandemic was not just a survival situation for most firms. Instead, it has become the new normal and has proven to be more effective.
To work remotely, you need a good platform and the right people to manage the challenges offered by physical distance.
Some of the reasons you should use a virtual workspace are mentioned below for your reference.
1. Less Cost
With a virtual workspace, you can cut down on many costs. This includes not just includes the cost of recruiting employees but also the overheads associated with them in terms of office rentals, equipment, insurance, travel expenses, and much more.
2. Better & Faster Scalability
When expanding your staff in a physical office setting, you have to opt for bigger spaces to accommodate the increased number of employees. You don't have to worry about the same while using a virtual workspace.
3. Increased Profit
By cutting down on costs and expenses associated with a physical office environment and working from a virtual workspace, you can enjoy considerable savings. These savings can be used to boost your growth. Studies have shown that companies that have shifted to the virtual workspace have had steady growth over the past few years.
It has also opened doors for expanding the business overseas and also contributed to a better global workforce for the company. There are many virtual workspace apps available on the internet, but not all apps that look fancy or sophisticated might fall into the useful category. Here is a list of the most popular virtual workspace software apps for you:
Best Virtual Workspace Software Apps:
With multiple options for virtual workspace software, it becomes practically impossible to choose the best one for your company. The good news is that you can save time on the unnecessary confusion as we have done the work for you:
1. Bit.ai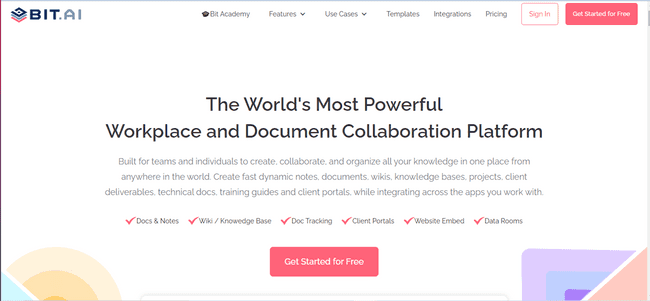 Bit.ai It is one of those new workspace collaboration tools that help share, track, and collaborate with other team members and manage all files and documents in one place.
Bit.ai was a platform built with a lot of flexibility regardless of the size of the company, physical location, time zones, or form of shared data. You can create a workspace for the team, private, client, partner, and practically everything.
You can conveniently create Bit documents and access them in the inbuilt content library for each workspace. You can even control who has access to which document to avoid chaos or confusion among team members.
Here are some of the critical features of this software:
You can create multiple workspaces depending on your need
You can create interactive documents with the inbuilt facilities available,
You can manage who has access to your documents and grant permissions accordingly
The availability of a wide variety of tools and features to make interactive documents inside the workspace
Allow guest access to the outside clients to view the projects and tasks assigned to them
Obtain insights into the workspace and keep everything systematic
Pricing
There is a free plan that everyone can access but has limited facilities available.
The Professional plan is available at the rate of- $8 per month
The business plan is open at the rate of- $15 per month
2. HeySpace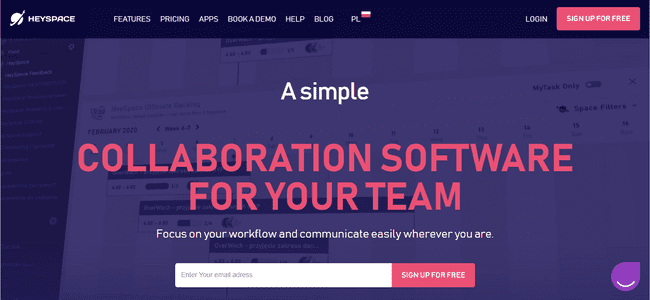 HeySpace is one of the best innovative task management software on its list and has excellent chat features to complement its existing features. This software uses a Kanban board design which is very useful for managing tasks.
With the help of the Kanban board, you can view and check the progress and workflow of the tasks in real time. All tasks can be customized and adjusted according to progress, tags, descriptions, due dates, etc.
HeySoace helps you access all the Kanban boards through the main view of the board. You can build a powerful workspace where everything essential is within reach and quick access through this software.
Some key features of this software
You can chat wherever you want on the software.
You can visualize the flow of your work through the Kanban board
You can schedule the events and tasks according to your convenience
It allows you to integrate tasks and finish them one step at a time
Pricing
The free plan is available for everyone but has limited features
The Premium plan is open at the rate of $5 per month
3. Mural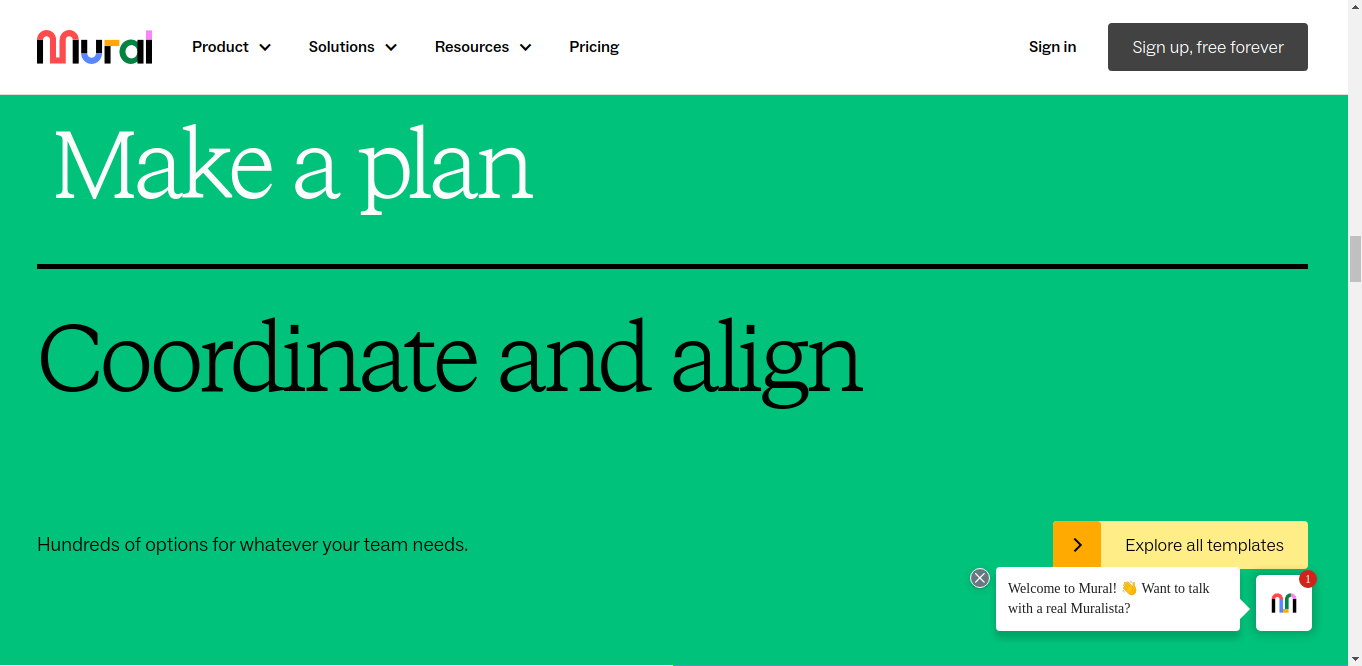 Mural is a virtual workspace that systematically allows you to think and collaborate with other employees. In addition, the app will enable you to work from anywhere regardless of the device or time zone.
While using Mural, you can openly exchange ideas and visualize any initiative. However, this software is best suited for creative teams, and if you need more advanced virtual communication tools, it might not be the best for your use.
Key Features
You can easily make maps of your tasks to access the workflow
Allows you to choose who can view your work to avoid groupthink
You can choose from multiple options to communicate with your team
Pricing
There is no free plan for the users
The starter plan is- $12 per month
The Plus plan is- $20 per month
4. Bluespace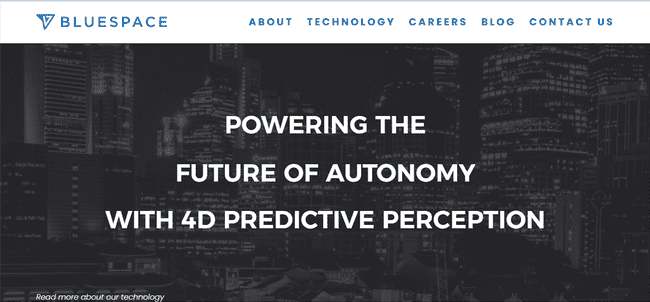 Bluespace allows its users to virtually present and review their work from any room device or time zone and makes virtual workspace more convenient.
From the mainboard view of the software, you can access all the features available. In addition, you can work on the same project with multiple people in real-time through the software.
With the help of this software, you can enable your team members or clients to view the workflow and work together on the same project. Moreover, you can collect and arrange the required data and discuss it accordingly.
Key Features
You can work on the could-based workspace
Utilize the advanced video conferencing features
Advanced features including whiteboard, presentations, and annotations
Pricing
Not mentioned specifically
5. BlogIn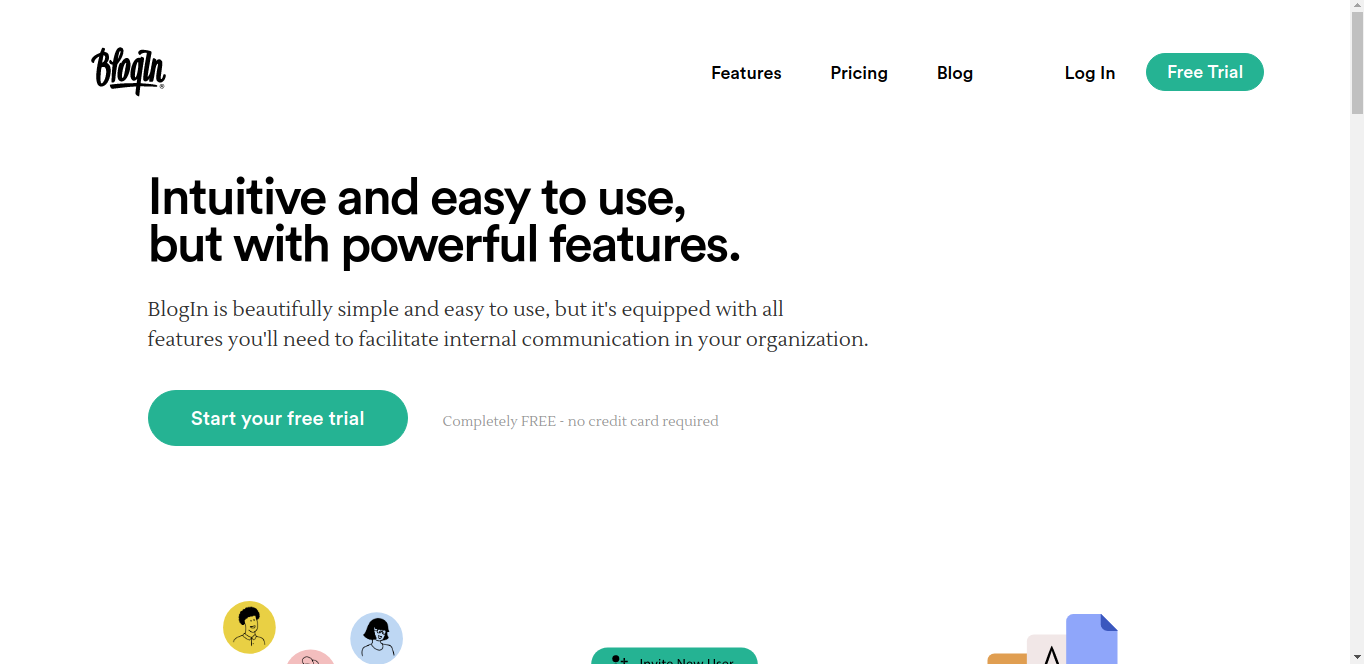 BlogIn is a very convenient and easy-to-use virtual workspace software that allows sharing ideas and working together in one place. In addition, it will enable to sharing of internal news and helps in maintaining better communication.
With the help of the website, you can ask questions and even get feedback in real time. In addition, the software's user-friendly interface allows team members and employees to get on board effortlessly.
Key Features
You can collaborate and manage content at the same time
Multiple discussion boards make working easier
The real-time chat features help in better communication
Every employee's database is present in the system
Pricing
A monthly plan can be availed at $39
An annual plan can be availed at $390
Final Word
With the help of the virtual workspace software mentioned above, you can efficiently work through a remote setting just like you would in a typical office. Bridging the gap between geographical distance has become the prime motive of the advanced tools available for virtual workspaces.
Before investing in the perfect virtual workspace software apps, make sure that you do your part of the research by checking if the particular software is suitable for the kind of work your company does.
I hope this list helped you in broadening your perception of virtual workspaces. You can hire a virtual assistant to do research for you and select the best option that suits your company.