A Detail Comparison of Harvest vs Toggl Track in 2023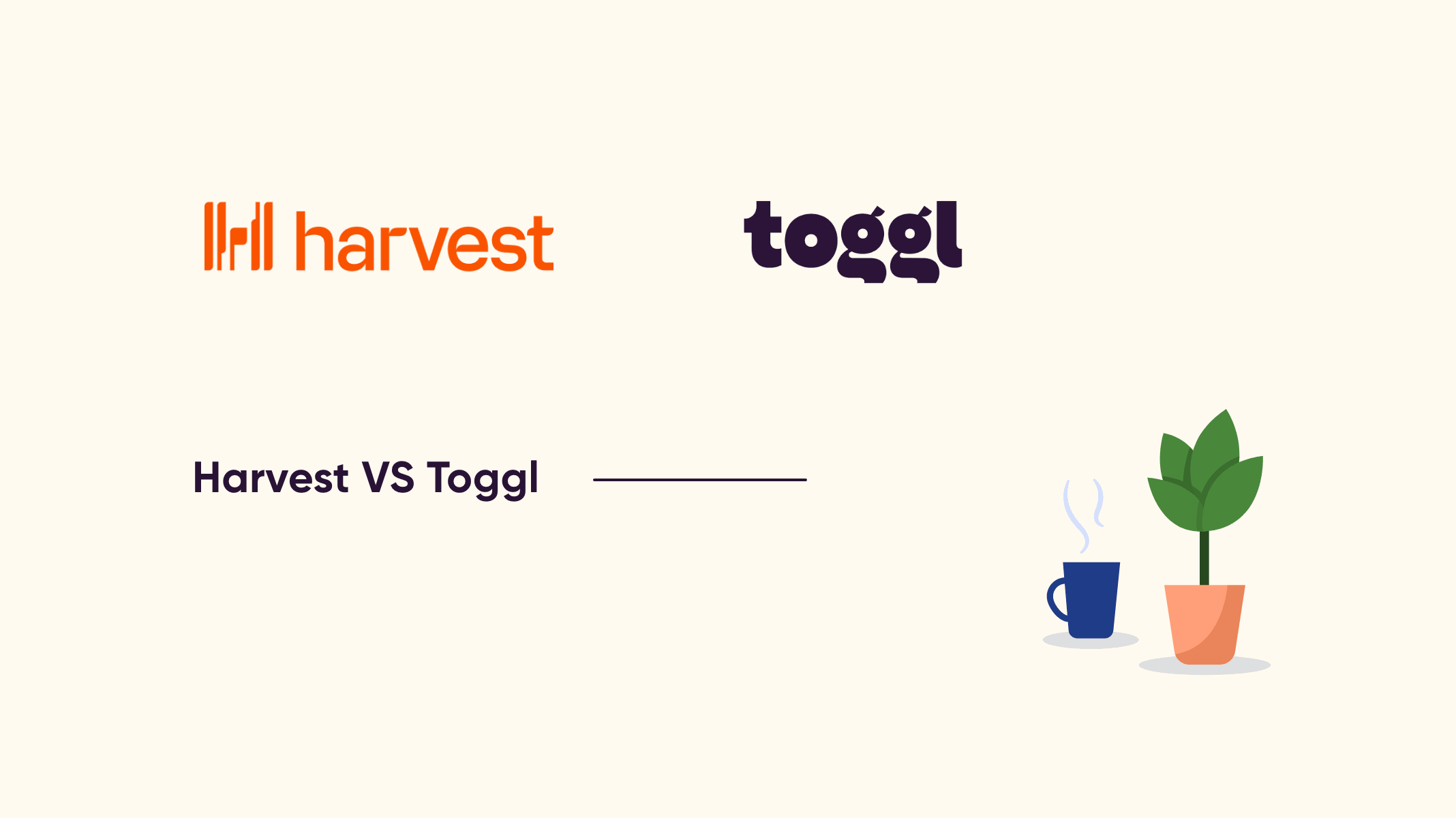 You might have heard about Harvest and Toggl in the search for time-tracking apps. Harvest has drawn attention to its expense tracking and invoicing while Toggl is renowned for advanced time tracking and reporting.
Having similar sets of features, you can get confused about what to choose between Harvest and Toggl until you experience them individually. Or you can go through the reviews. It's better if you have a head-to-head overview of these two tools.
So, here we brought all our knowledge and experience about Harvest and Toggl. How much they are similar and different. Go through the article and get comparative details of Harvest vs. Toggl.
What is Harvest?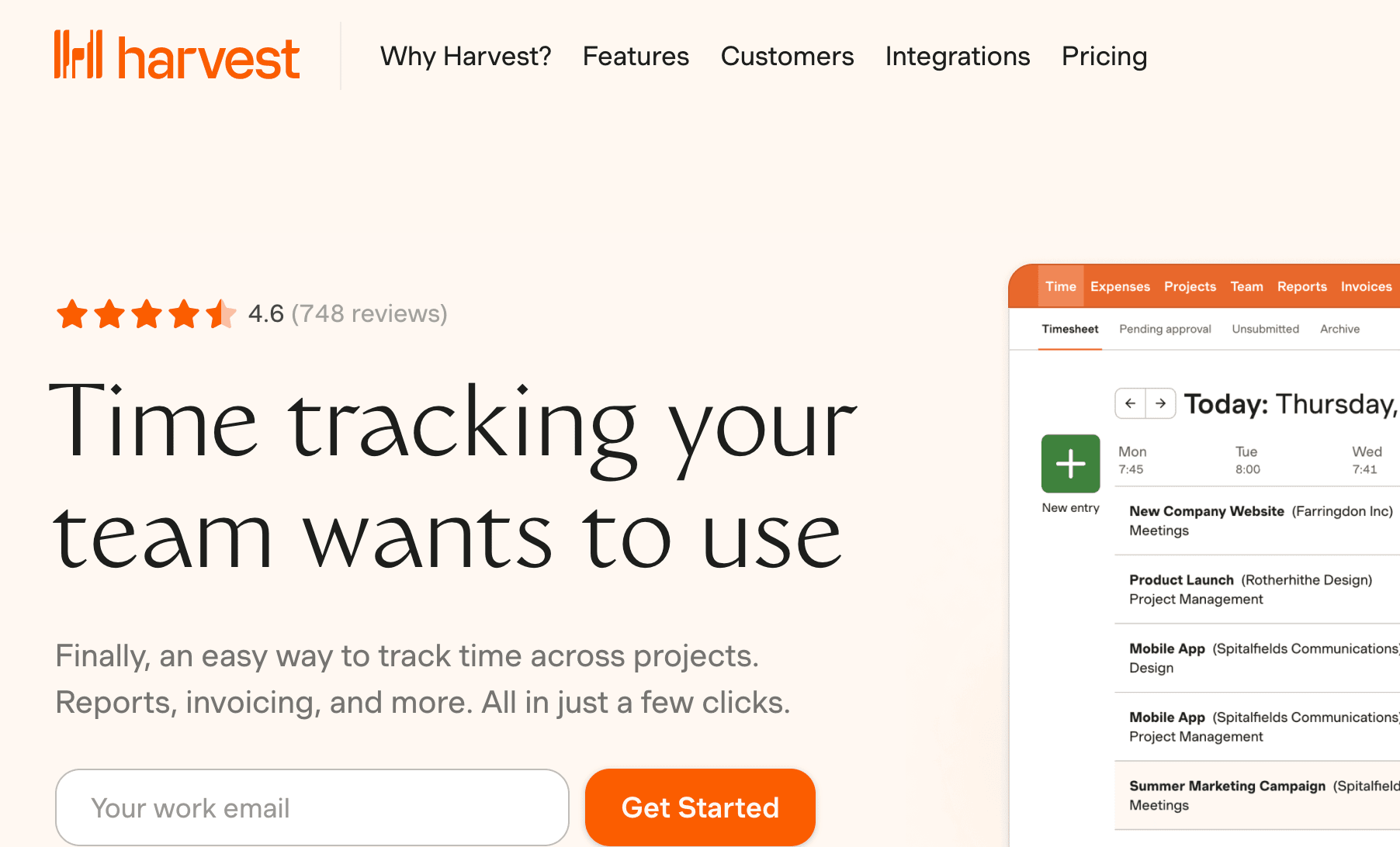 Harvest keeps track of the hours that can be billed or unbilled for your clients, projects, and tasks. It is advantageous for the organization to obtain insightful information and analytics. The exceptionally user-friendly project and team management, time and expense tracking, billing, and scheduling features of Harvest are well known. Due to its robust features and support, independent contractors and small businesses love this tool.
The main features are
Time tracking, manual entry, timesheet, bulk editing,
Reminders, billable and non-billable hours tracking,
Team capacity calculation, invoicing,
Time and cost estimation, project management, expense tracking,
Integrated with Slack, Trello, Xero, etc.
What is Toggl?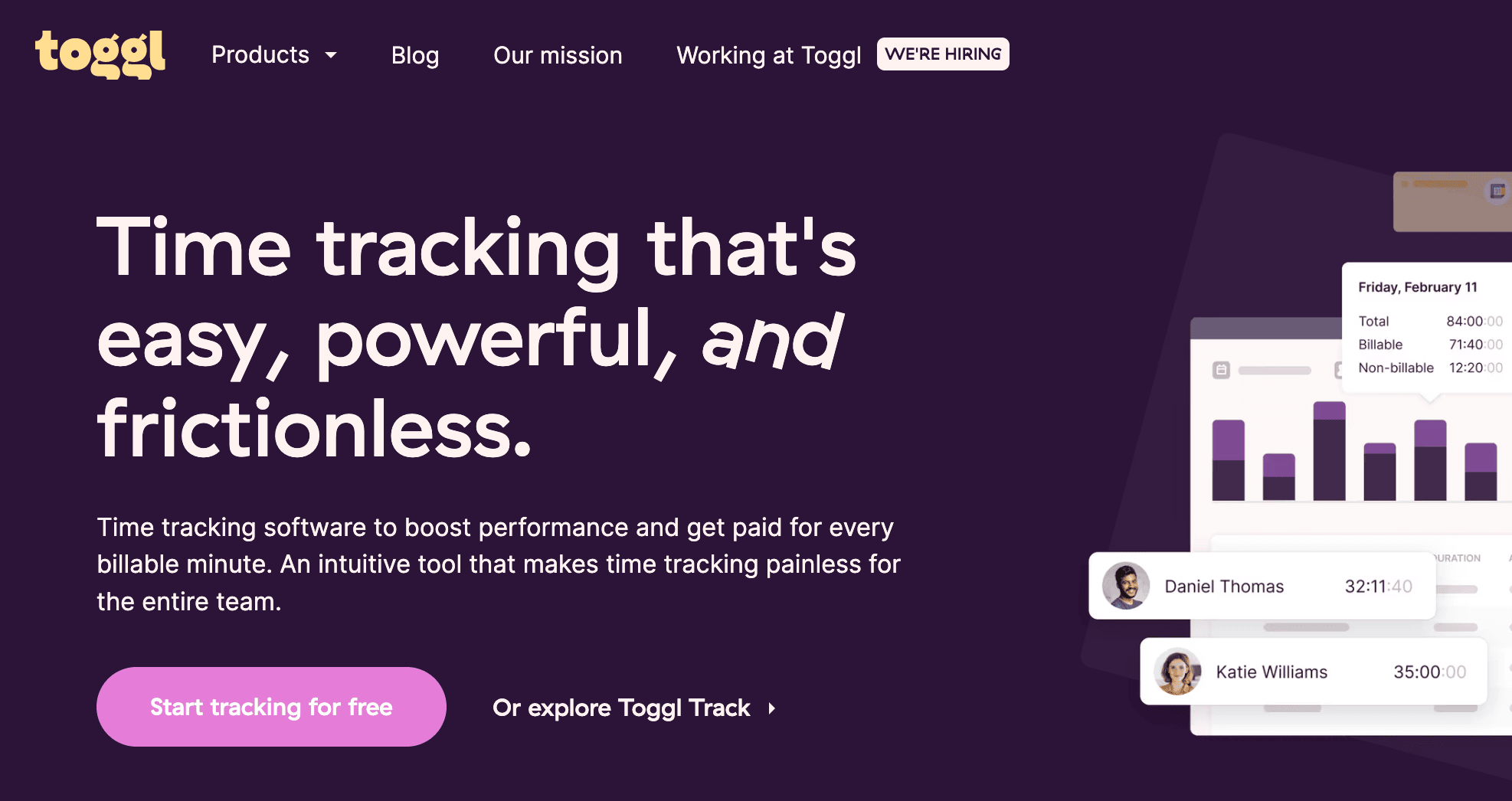 Toggl simple and very powerful time-tracking tool that provides you insights into how your employees work during office hours, the expenditure of any project, profitability, billing, and managing the workforce. As Toggl offers a free version for 5 users, freelancers and small business teams love this tool.
The main features are
Online/offline automatic time tracking, one-click timer,
Billing and invoicing, employee payroll,
Timesheet, reports, billable rates, time rounding,
Project budget, estimates, project alerts, recurring projects, fixed fee projects,
Team member audits, team reminders, Locked time entries,
Integrated with over 100 apps such as Asana, Evernote, GitHub, etc.
The comparative details of Harvest vs Toggl
In this section, you'll know the major differences between Toggl and Harvest. We've chosen some criteria that are mostly adopted and useful when you want to use the best time tracking software. These are:
Ease of setting up the app
Time tracking
Timesheet
Reports
Time and cost estimation
Project management
Platform deployment
Pricing
User review
Set up
Harvest
Setting up Harvest is easy. You have to create an account with your email and all other information. You can get apps for your desktop and mobile. The additional details like goal setup, team size, office hours, reminder time setup, project creation, etc., have to fill or you can skip this information and continue your account.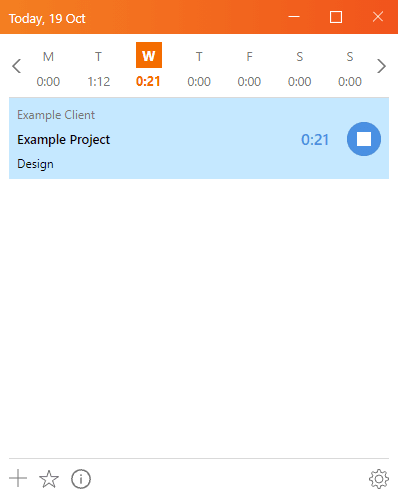 The app starts with the timesheet for the day for the week. It offers a quick review of how your week has passed. The start/stop switch is available in the listed project/task. You can use favorites to ease your project/task tracking. You can add projects or tasks from your desktop app. It also gives a reminder of the time you fixed and tracks the idle time.
If you don't want to use the app, a web timer suits your needs.
Toggl
Toggl is very straightforward to sign up for. Only the email and password are needed to start your Toggl dashboard. You can use the web timer or apps to track and edit time entries. The web dashboard is organized and easy to understand.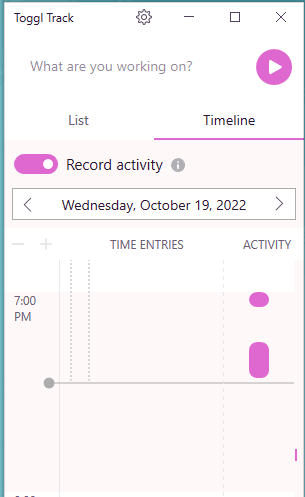 Impression
Compared to Harvest, Toggl is easier to set up. The Toggl desktop app has an intelligent outlook and is more functional than the Harvest app because you can first track your working hours. Then you can enter the project details, tags, etc., in the Toggl app.
Time Tracking
Harvest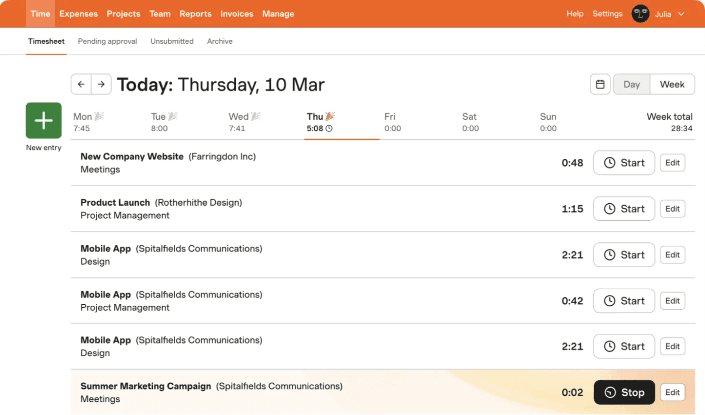 Harvest is pretty easy with time tracking. It is mainly task-based time tracking. It would be best if you created a time entry for your client, project, and task. The timer is adjacent to each of your tasks. You just have to start the timer and get your timesheet.
It is fully manual though it has a reminder too. So you hardly miss starting the timer. If you need to remember to enter time for a specific project, you can enter the hours in bulk in your weekly timesheet. You can add more details in the notes.
Toggl

Toggl has built an advanced time-tracking tool that offers automatic and manual time tracking. You can work without creating projects and tasks. If it is needed to add project details, tags, billable rates, and other information, you can add them later.
It has tracking reminders. You can use the focus mode. Toggl auto tracker, Pomodoro timer, triggers, and favorite time entries make it versatile and outright.

Impression
Toggl has more time-tracking features that make the tool more acceptable. At the same time, Harvest bulk editing would help correct the missed periods.
Timesheet
Harvest
As a timesheet calculation is one of the significant features of time tracking apps, it needs to be mentioned in these detailed comparisons. The harvest timesheet is the homepage of the Harvest app where all the projects, tasks, and clients are listed with all the details of time entries along with the timer.
You can get your timesheet on a daily and weekly basis.
The bulk editing is available in the timesheet.
The admin or manager can lock the timesheet by the timesheet approval.
The timesheet reminder helps team members complete and submit the timesheet on the due date.
Toggl
Toggl timesheet is in the form of time entries. Time entries provide essential information about the start/stop time, duration, project and task details, and billable and nonbillable rates.
You can lock the time entries as if none can change the previous records.
Toggl offers timesheet templates so that you can save time.
It shows daily, weekly, and monthly timesheets and prior histories.
Impression
We like the timesheet representation of Toggl more. Also, it is more agile than Harvest.
Reports
Harvest
Harvest has several reporting features that you can export to analyze your team's productivity, performance, project status, etc. Harvest provides short and detailed reports for more convenience.
These reports include-
Time reports in summary and detailed form,
Expense reports in summary and clear structure,
Uninvoiced, invoiced, and payment status reports,
Some reports are not seen in the app, but you can export projects, tasks, estimates, teams, and clients.
Toggl
As well as Harvest, Toggl creates summary and detailed reports of time entries, billable hours, projects, and tasks. You can observe the reports in a bar chart or pie chart.
The summary report is for clients who want a short and quick overview of their projects.
The report shows all the details of time entries that are needed for audit purposes.
Other than that, it has time rounding, saved reports, and scheduled reports via email for the paid plan.
Impression
Harvest has a vast reporting service. Also, some exportable reports of Harvest make it more functional. Compared to Harvest, Toggl has fewer features. And the reporting UI of Toggl is complex.
Time and cost estimation
Harvest
Harvest offers both time and cost estimation for successful project completion. If you manage your project within the estimated time and cost, your target will be fulfilled soon. Harvest has made this feature very useful and practical to retain the client's trust as you can send the estimations to clients.
You can attach the file to the estimates. The estimation is helpful for invoices.
Toggl
Toggl has time estimation so that you can set a goal for completing your project or task. This feature helps you to gain insights into the actual progress and project planning.
You can set the task-based estimation. Also, it gives you an alert through email.
Impression
Harvest is robust for estimation. The most exciting is Harvest offers all the estimates free, whereas you have to pay pennies to Toggl to avail of the feature.

Project management
Harvest
Harvest offers a leading project management tool, including project, and task management, budgeting project costs, profits, and trends. The project overview represents all of the necessary information and data of your company's projects for the specific clients or assigned members.
Harvest has classified the projects into three types which are Fixed Fee, Non-billable, and Time & Materials. This classification helps you to generate detailed reports for hassle-free billing.
You can get a complete project analysis, including the graph of project progress analysis, hours per week, and monthly reports.
Toggl
Like Harvest, you may handle your projects in Toggl. The projects you created in Toggl may include public or private. You can run the fixed fee projects and track the project progress. It has a bulk edit option in the project. The time estimation and precise time tracking give you a comprehensive report to analyze the project completion rate.
Impression
Harvest will get some bonus for providing an intuitive project management setup than Toggl.
Platform Deployment
Harvest
Harvest has desktop and mobile apps and browser extensions. The desktop apps are available for macOS and Windows. For mobile, it has iOS and Android apps.
If you don't want to use any of them, its intuitive browser extensions are available for Chrome, Firefox, Microsoft Edge, GitHub, Basecamp, and Trello.
Toggl
Toggl also has apps and extensions for its users. The mobile apps are compatible with iOS and Android. The desktop apps are for Windows, Mac, and Linux.
Toggl can integrate with over 100 web tools, including Chrome and Firefox as browser extensions. Web apps can synchronize with the system rapidly.
Impression
As Linux is one of the most popular OS, not having a Linux app has made Harvest lag from Toggl.
Pricing
Harvest
Free: forever for 1 seat, 2 projects
Pro: $12 per user per month for unlimited projects
30 days free trial
It offers 10% discounts on the annual plan.
Toggl
Free: up to 5 users
Starter: $10 per user per month
Premium: $20 per user per month
Enterprise: Customizable
30 days free trial
It offers 10% discounts on the annual plan.
Impression
Toggl has more versatility in pricing plans. You can choose any of them according to your team size and feature preference. Harvest free version offers more features than Toggl.
User review
Harvest
Capterra: 4.6 (507 reviews)
G2: 4.3 (766 reviews)
Toggl
Capterra: 4.7 (1898 reviews)
G2: 4.6 (1509 reviews)
Final impression of Toggl Vs. Harvest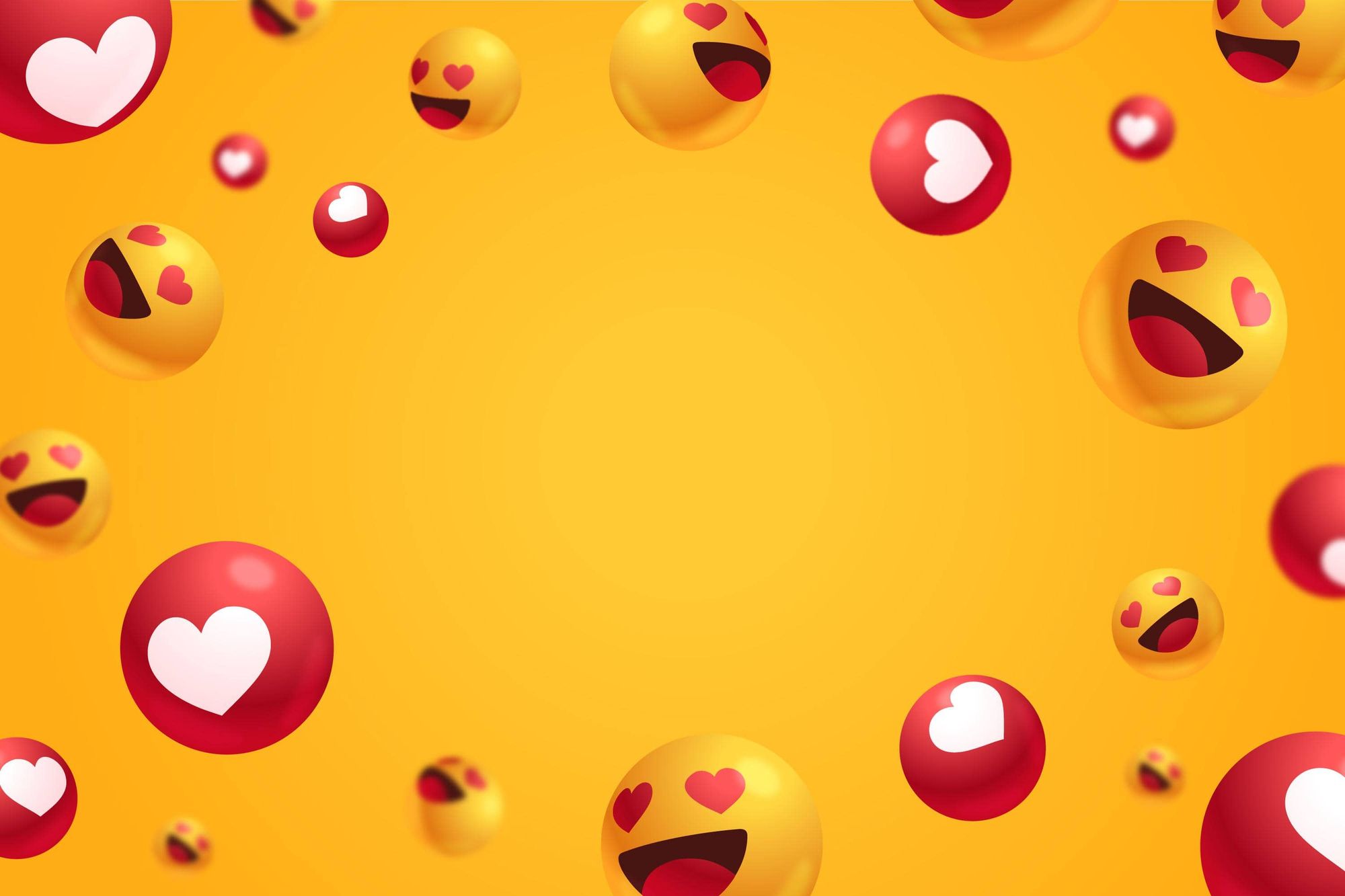 Analyzing all the features above, it is quite a tough fight between Harvest and Toggl. Some features of Toggl are preferable, while some are good for Harvest. As setting up the app, time tracking, timesheet, and platform compatibility are better for Toggl and project management, time and cost estimation are very detailed in Harvest.
Also, Harvest and Toggl have various features and qualities already discussed above.
Now it's up to you which feature set is more needed for you to be top of your management and productivity.
Last but not least, Harvest and Toggl are both expensive. You can get a better solution at a very reasonable price. You can choose any alternative of Harvest or Toggl if you find them big-budget to introduce in your system.
Apploye - an alternative to Harvest and Toggl
Already we've suggested some Harvest and Toggl alternatives individually. From these broad discussions, we may tell you Apploye is the alternative for both Harvest and Toggl.
Now you might be curious how Apploye can beat them! Well, we come across some of the truly unique features of Apploye.
Time Tracking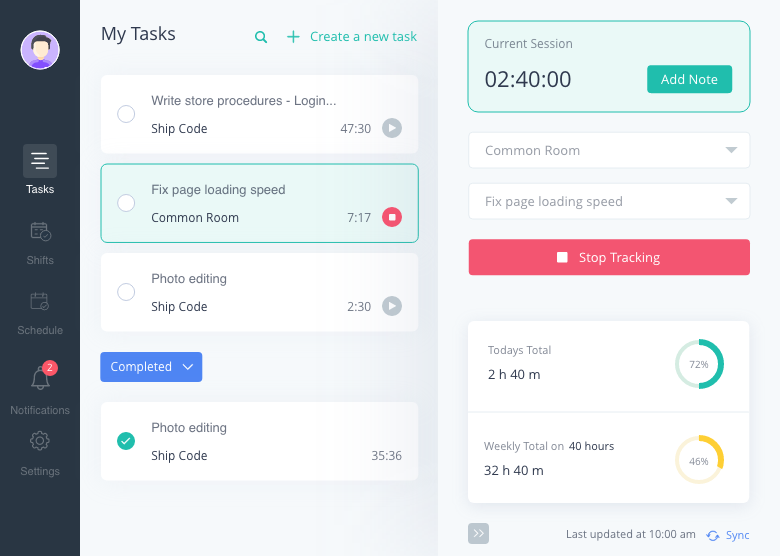 Apploye has automatic and manual timers to track your project and task time. You can use the Pomodoro timer to be consistent in work. The clock-in and out helps you quickly review the employee time entry. It has idle time tracking so you can get notified if you keep your timer on.
Timesheet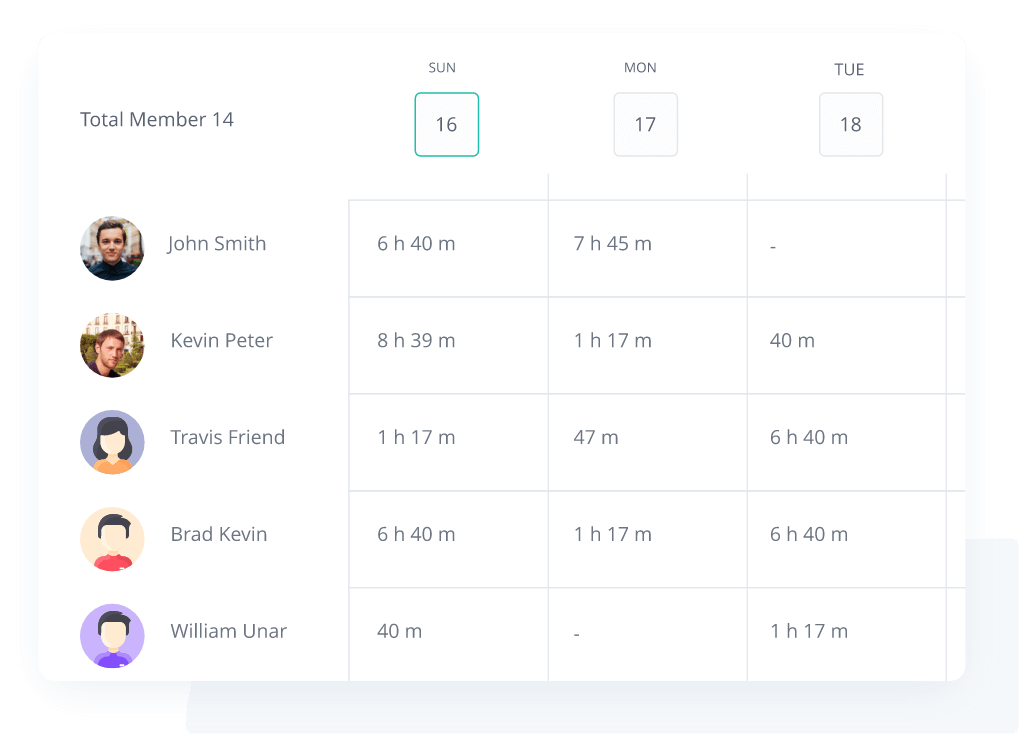 Apploye is palpable for the timesheets it provides. It can generate timesheets daily, weekly, bi-weekly and monthly. You can customize the date range to see the timesheet. You can observe the working hours for specific projects and tasks.
Reports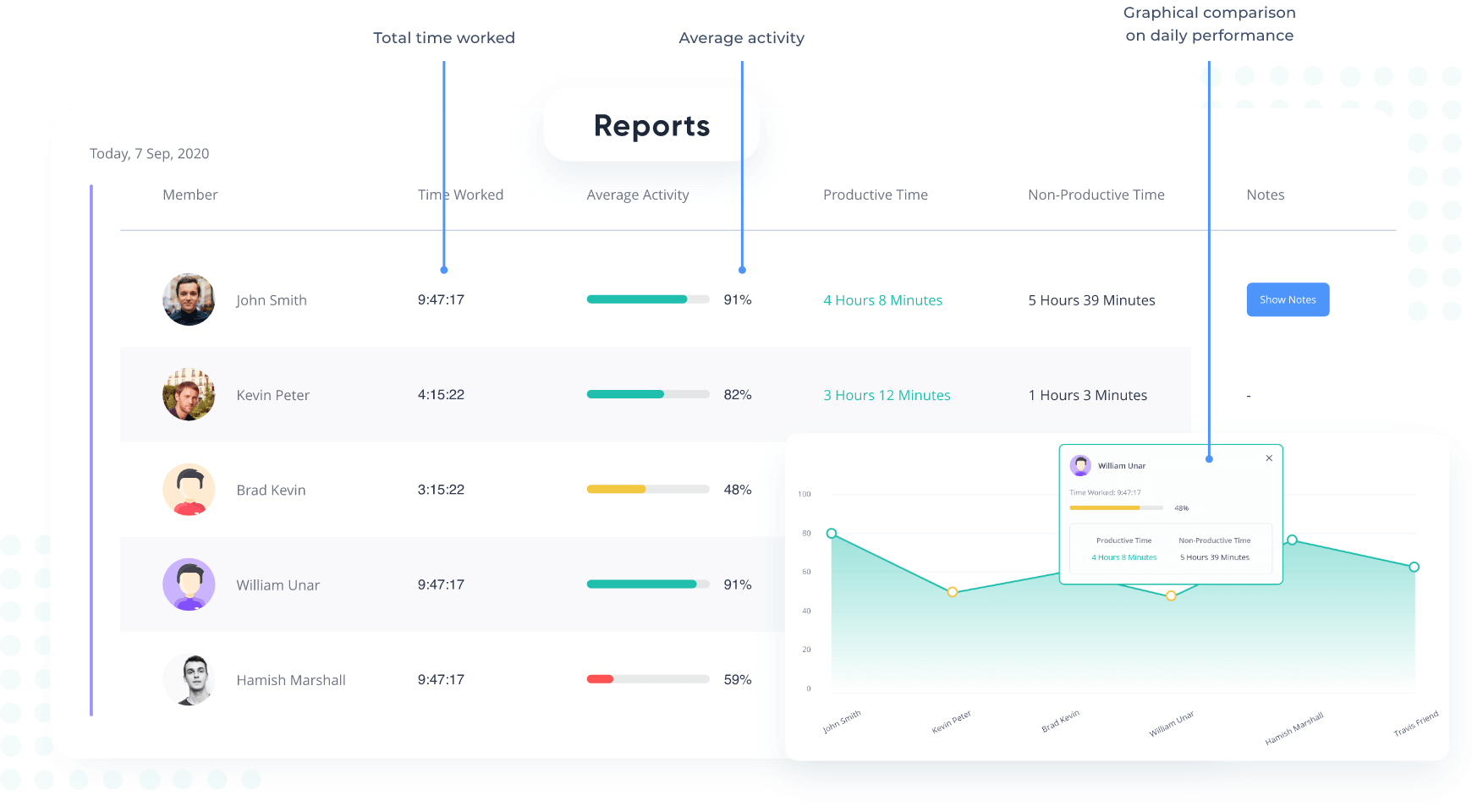 You can get summary and detailed reports. Apploye offers insights into total working hours, employee activities, frequently visited websites, team performance, and other indicators. It displays lists of the top performers based on activity percentage and overall working hours to motivate staff to do their best work consistently.
Employee Monitoring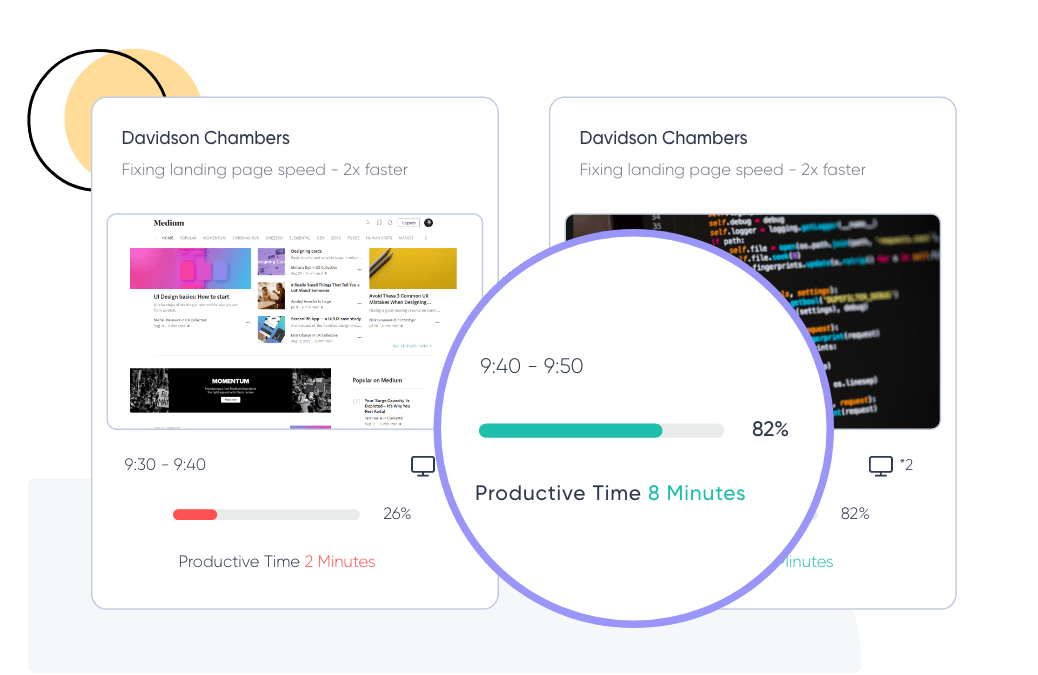 It provides several crucial employee monitoring tools that make remote workers from all over the world more comfortable. These consist of screenshots, multiple screen monitoring, apps, website usage, activity tracking, and a GPS location tracker for managing field staff.
Pricing
One of the most overwhelming parts of Apploye is the pricing plans of Apploye. So far, it is one of the most reasonable time-tracking apps. The price starts from $4 per user per month with 50% discounts on the annual plan.
Wrap up
We've tried to bring the comparison broadly between Hubstaff vs. Toggl. They have some positive points and some negative points. We don't want to be biased on any tool. Instead, we have left the decision to you about which app has won. Let us know which app you prefer.