How We Achieved Product Market Fit at Apploye by Listening to Our Users & 3 Things Learned Along the Way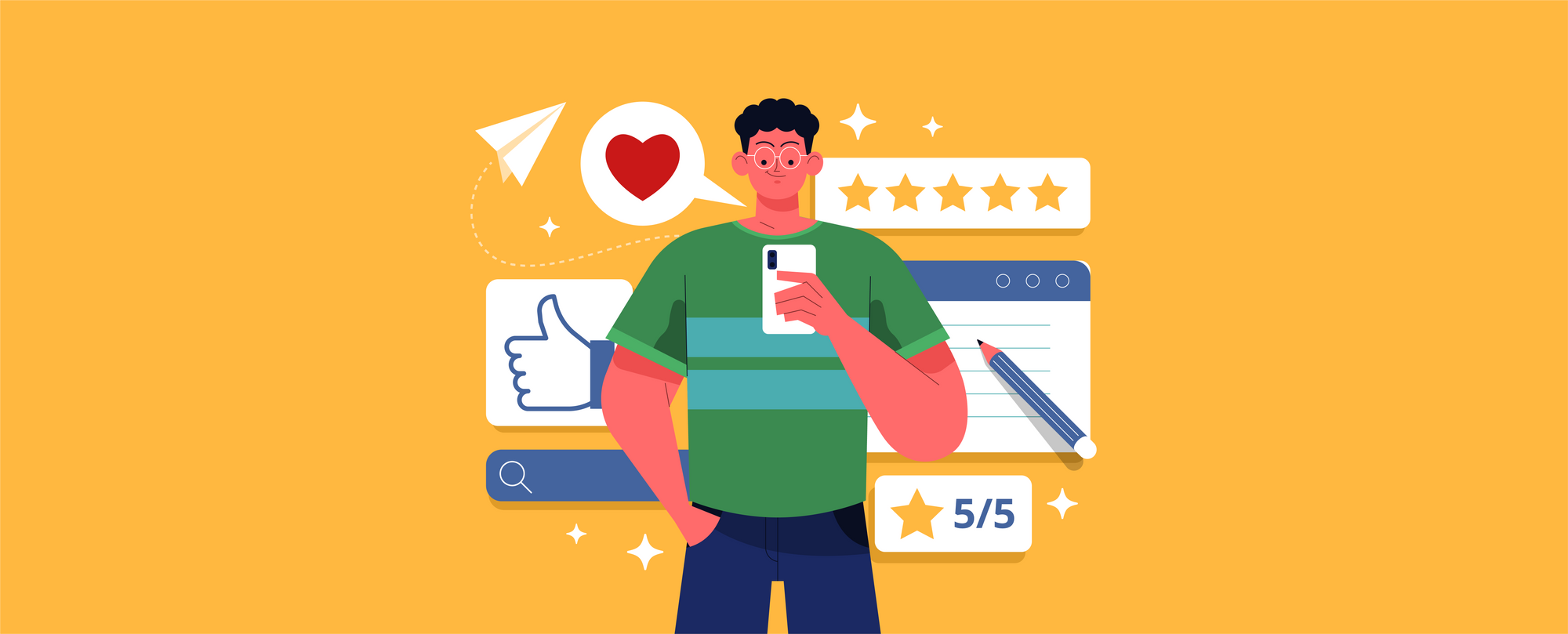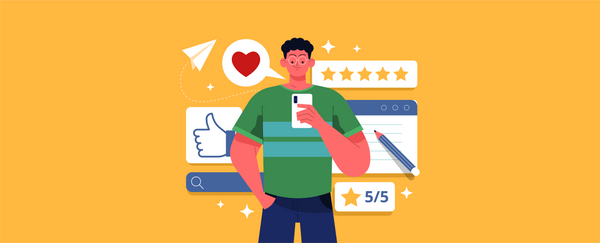 PS: - "This article is based on our approach to product management, user experience design & product-led growth. Traction & growth marketing are very important to SAAS startups success, but that will not be the focus of this post as I don't feel we have nailed growth marketing yet & can have an expert opinion about it."
Past three years, we at Apploye have been working hard to build a solution that helps small businesses and agencies remain productive while working remotely & automating their workforce management. At this point, for the managers and business owners who use Apploye, it's kinda their daily top tools; they spend hours calculating payrolls and managing timesheets. We had to work hard every day to make our users' daily lives a bit easier.
It's no easy job though, through iteration, launching version after version and listening to tons of customer feedback we can safely say that we reached a point where we can call ourselves a self-serving SAAS where people can sign up, use, pay & lead their life without having any interaction with us.
The results have been astounding for us. Here is a snapshot of our user statistics
(Timestamp - 14th October 2021)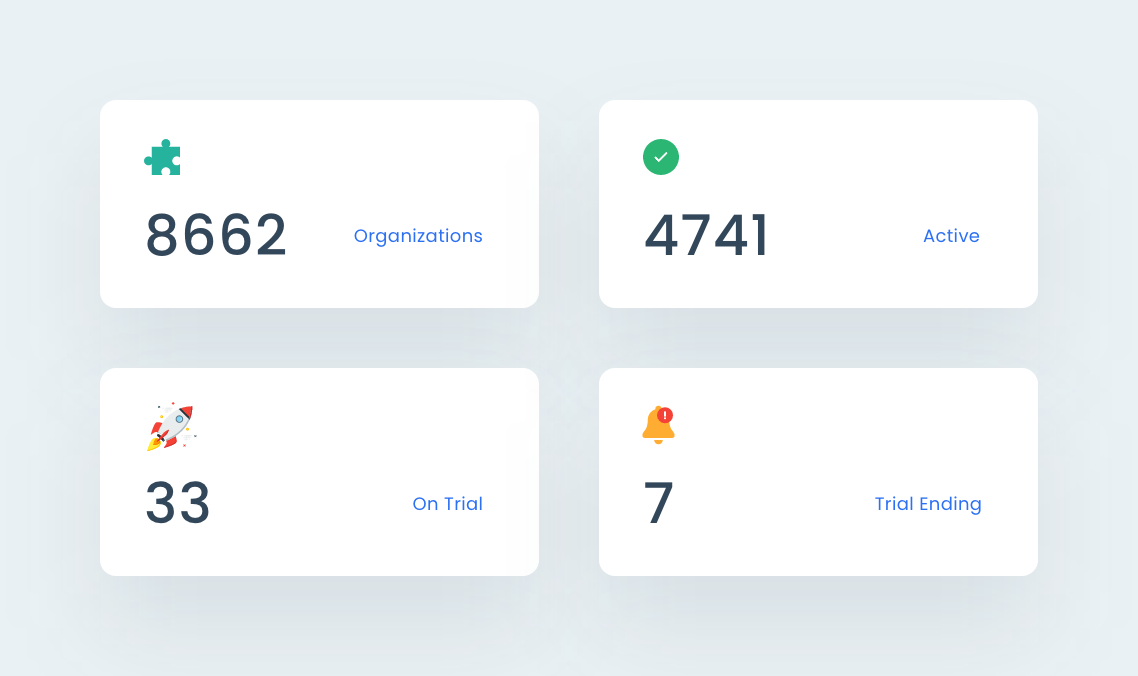 Our Users Love Apploye, Here are Some Proofs: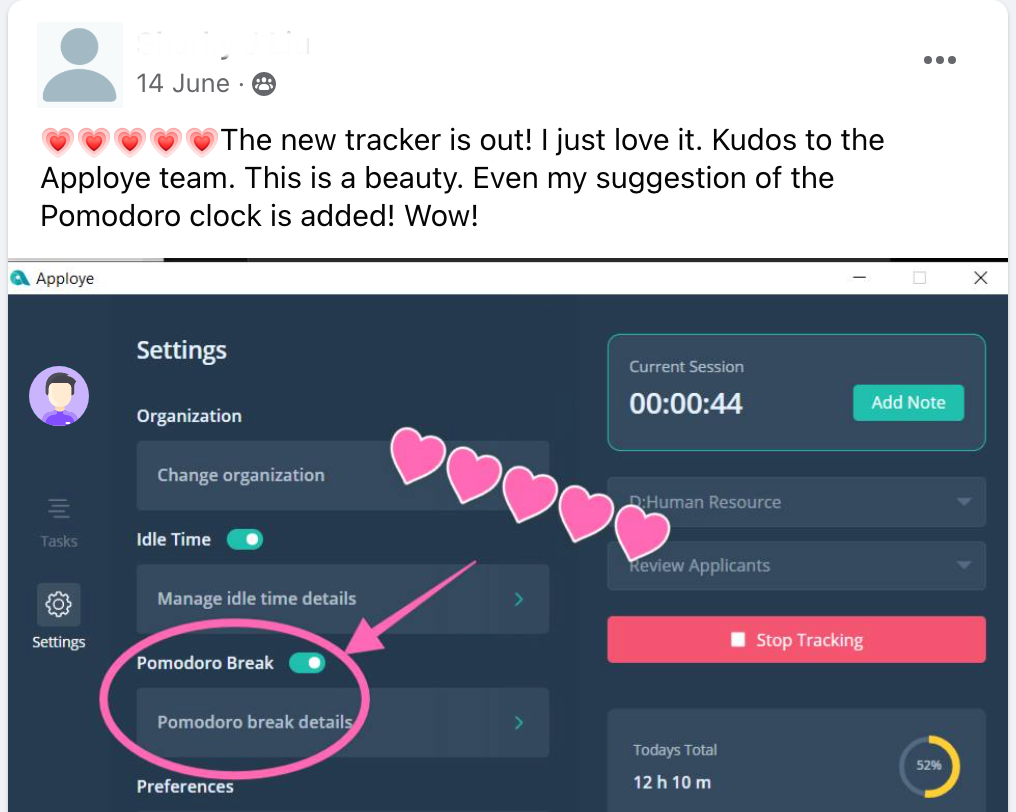 It's continuous____
Often, we get feedback like this. That makes us happy!
And we always appreciate our customer feedback and suggestions.
Let's See Some Thoughts of Our Users: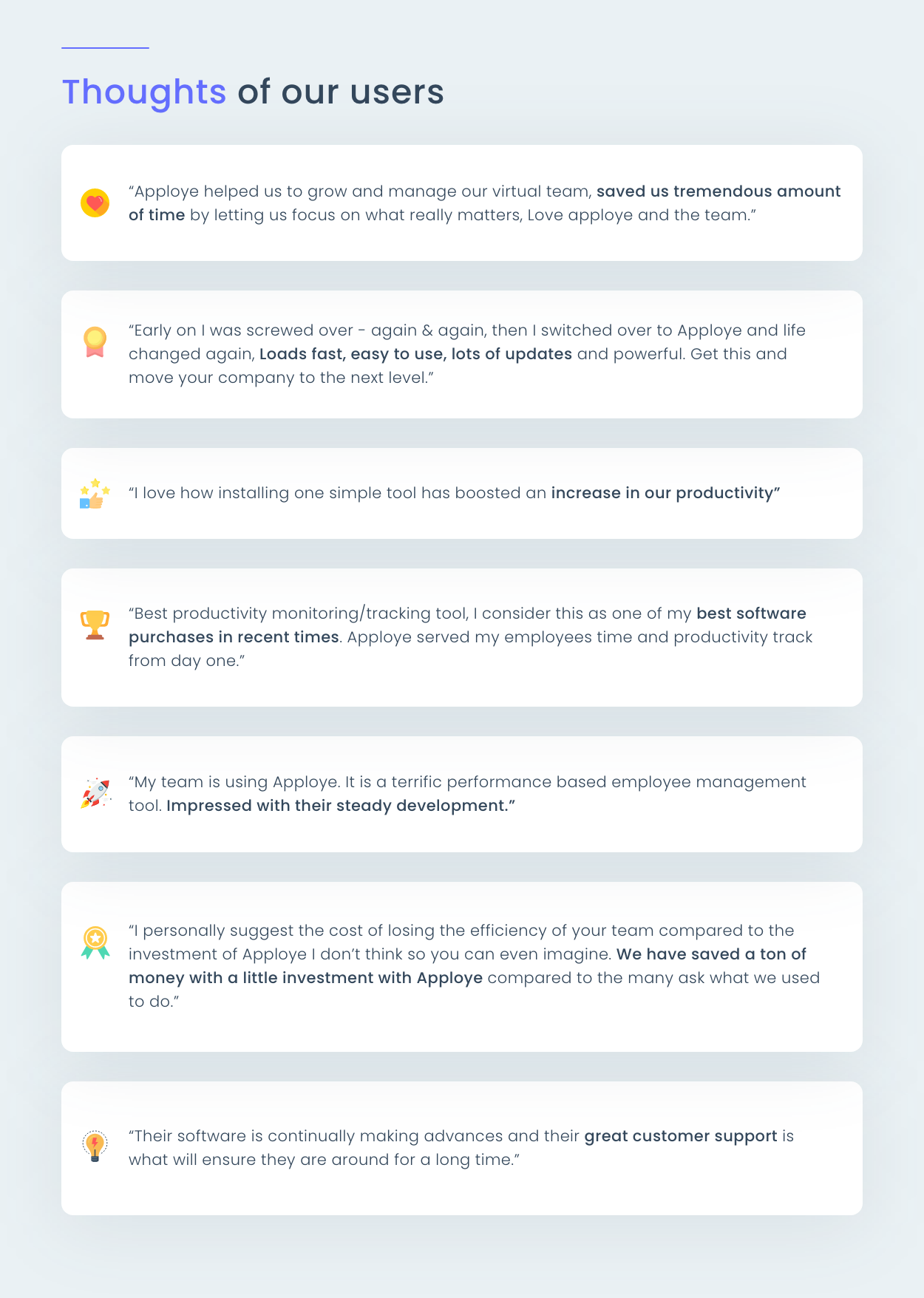 Lesson Learned # 1 - Use your Product Rigorously (Must)
I can't emphasize enough how much it helps.
We use Apploye in our company every working day. From CEOs to interns, everyone uses it.
Since we use the product rigorously, sometimes we are the first ones to detect any bugs that have crossed production. Besides, we can think from the point of view of customers and can put ourselves in their shoes.
Besides, our marketing and support team knows about the product, ins & outs as they use it every day. New interns get used to the product very quickly as well. That's a bonus.
Lesson Learned # 2 - Listen to Your Customers
To build a product that matches a customer's needs you need to listen to your intuition & product team. Right?
Wrong!
As humans, we have some inherent biases, and those biases take shape when we build something. Builders often believe their users need something but the users want something completely different. This kind of bottleneck often results in the demise of the company.
There is a simple solution to it.
" Listen to customer's suggestions & record them somewhere in a list.''
When we are building a new version, we always go back to that list.
It's basically free, and you don't need to hire a user testing agency. The only catch is you need to have some early adopters. How you gain that traction, that's a completely different topic.
We have a Feedback management section inside our workflow which acts as the product team's prime source of inspiration.
Besides, if you keep iterating the process of collecting bug reports from customers and solving them, you end up with a smoother version.
Users wanted it & we delivered
Example - 1 - Desktop app overall improvements
We were overwhelmed after receiving some amazing feedback but we remained focused on our plans and targets. However, we set out a new roadmap based on our customers' feedback so that we can deliver features people want.
In our recent updates, we have released a Pomodoro timer and idle time alert on our desktop app. Users are able to keep or delete their idle time. In that case, the organization owner can see the idle time report for his members on the timesheet page.
Although we had developed version 2 of our desktop application, we realized that a new version 3 is actually needed by our users. We are sharing a visual screenshot of our new desktop application here. In the case of version 2, you can read our design case study.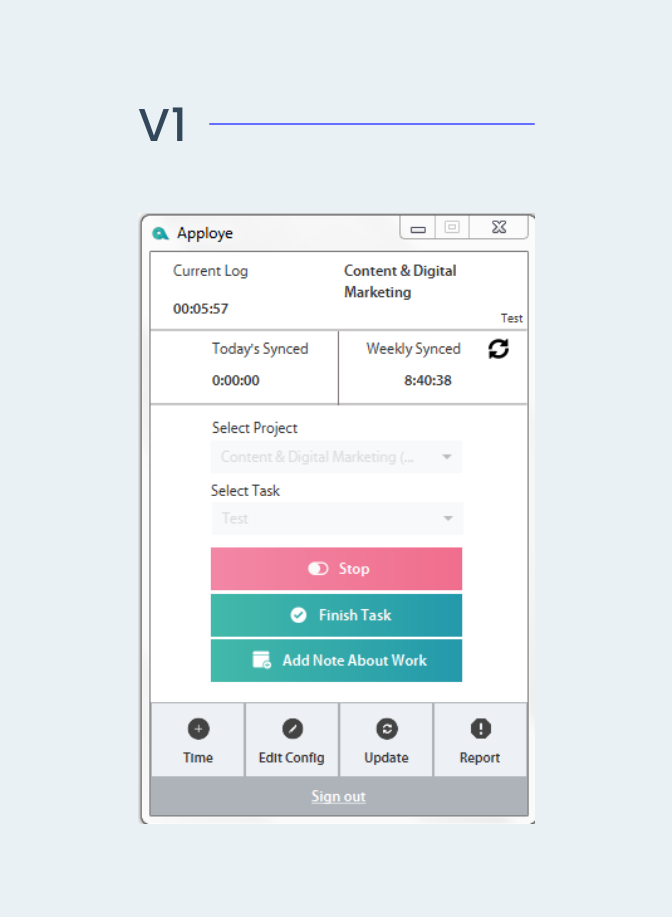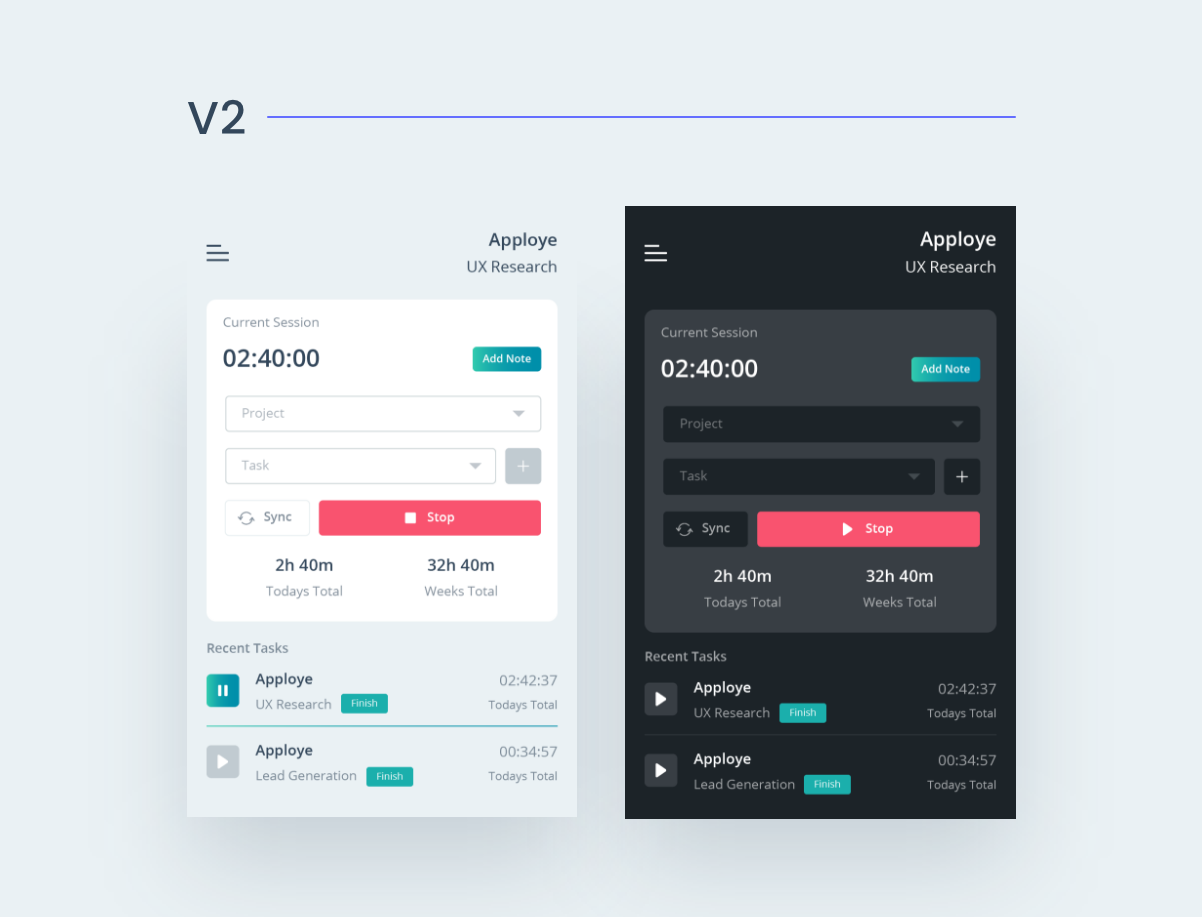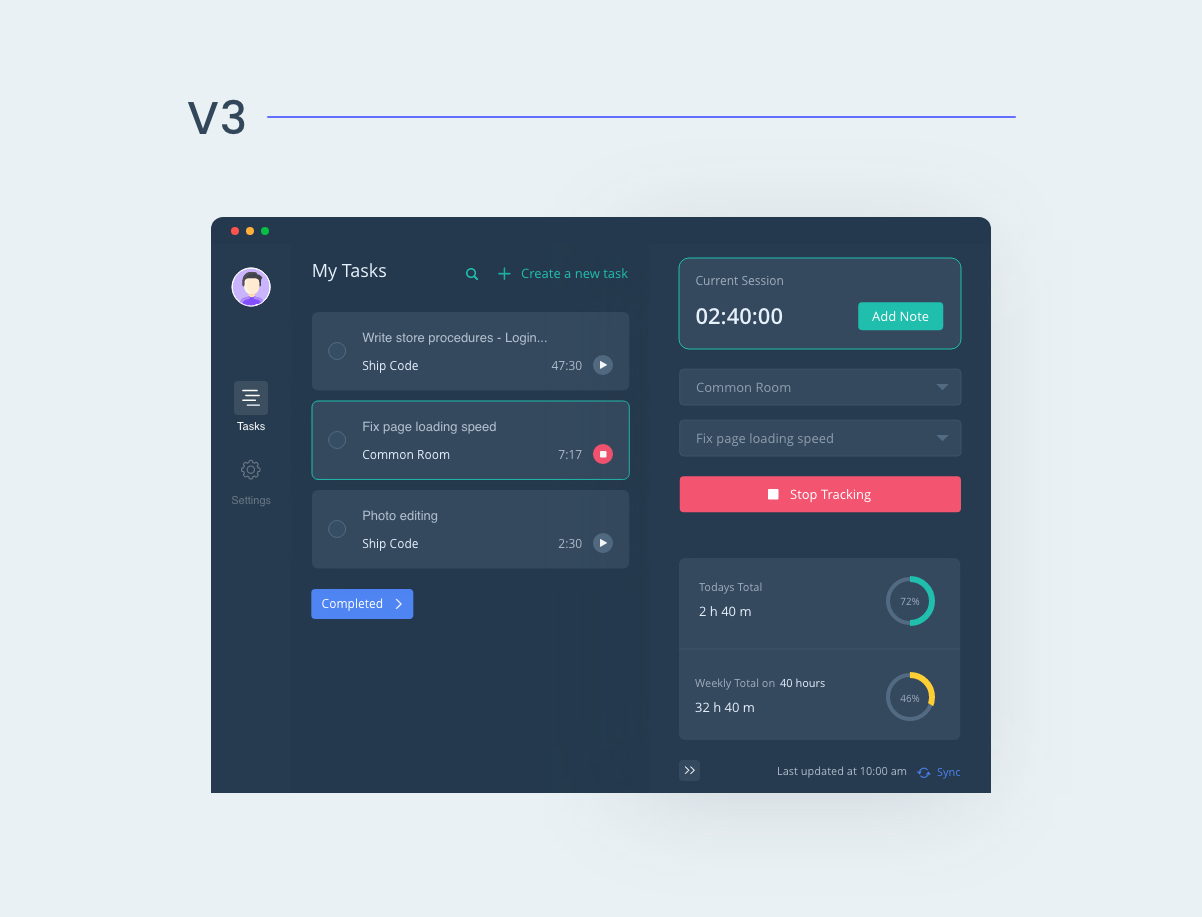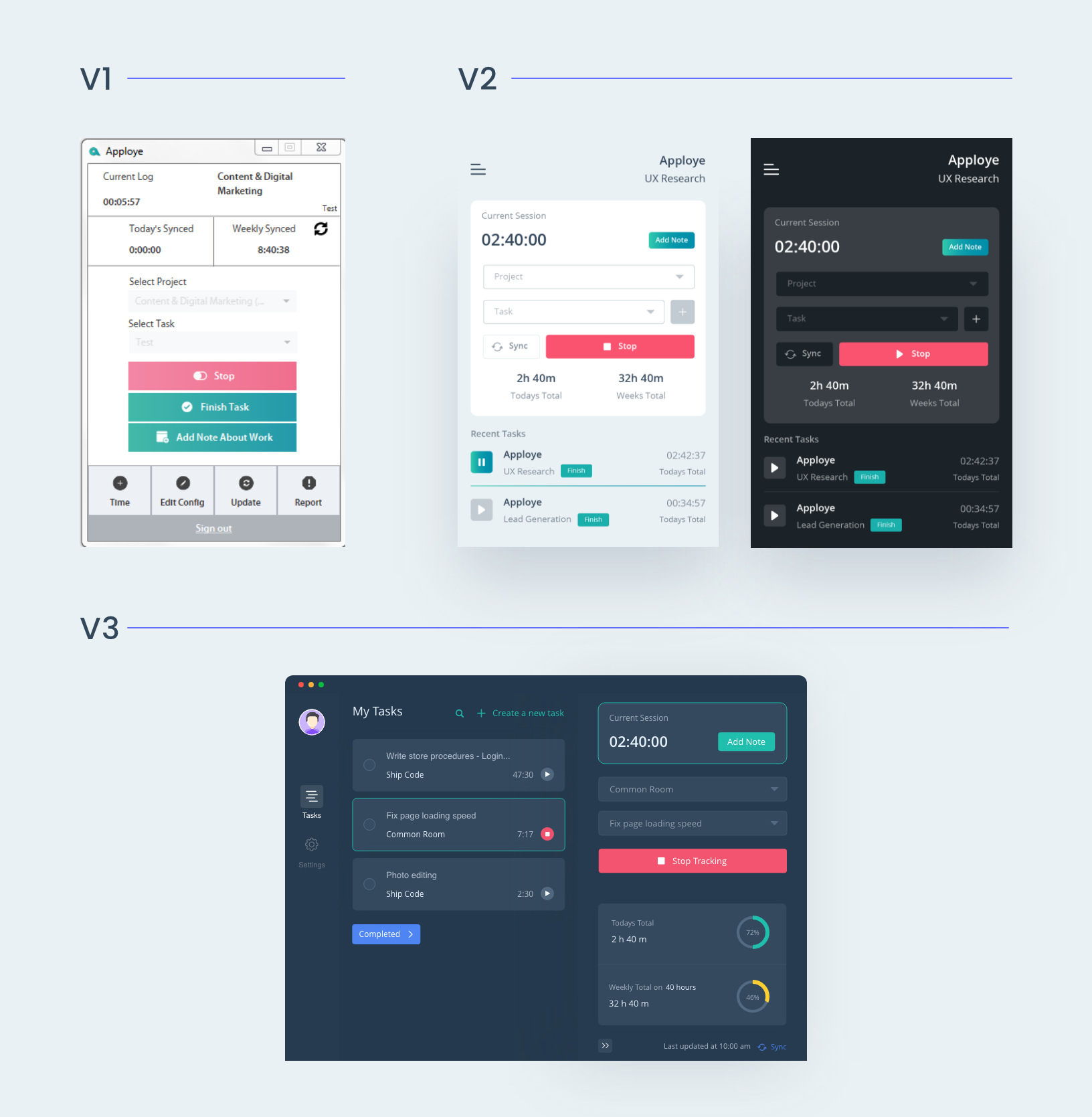 Example - 2 - Pomodoro Timer

We delivered.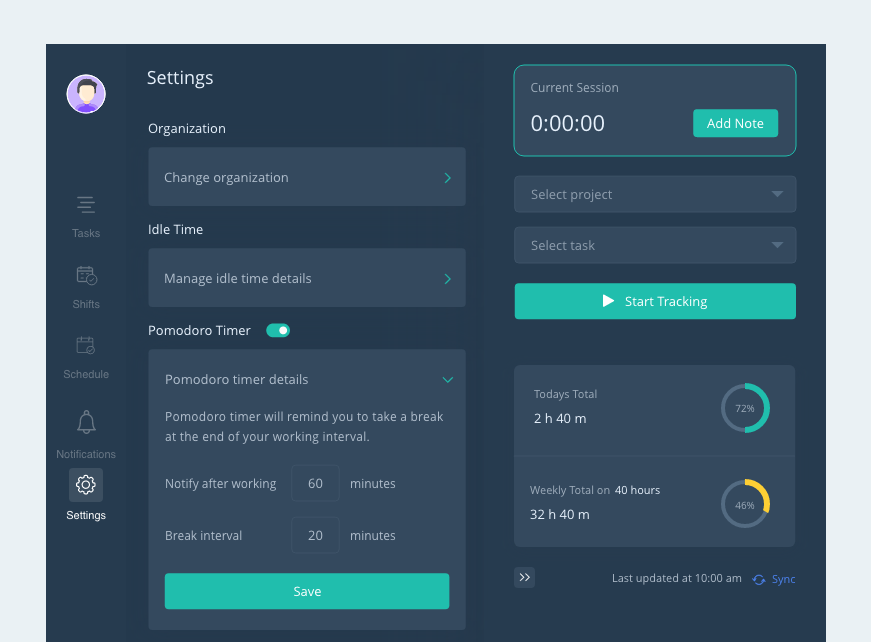 Example 3 - Idle Time feature

Our Response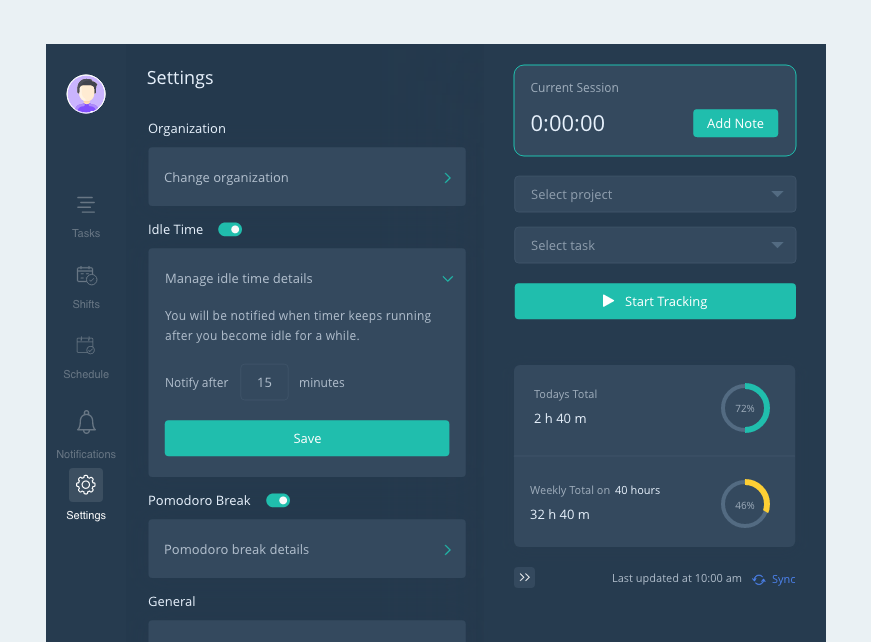 Example - 4 - Task management & creation for organization members

We delivered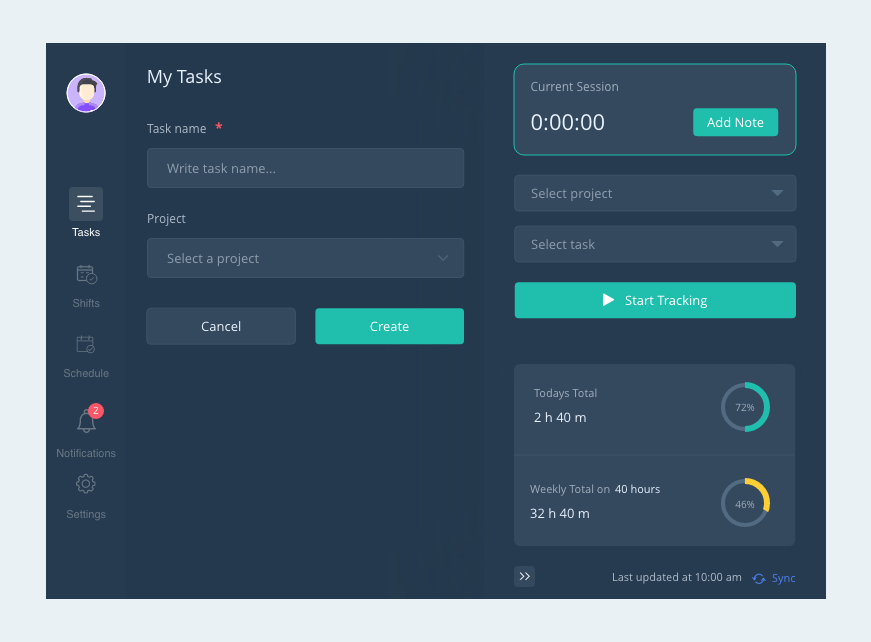 Example 5 - Screenshot Frequency

To be delivered in the Next Version - Very Soon!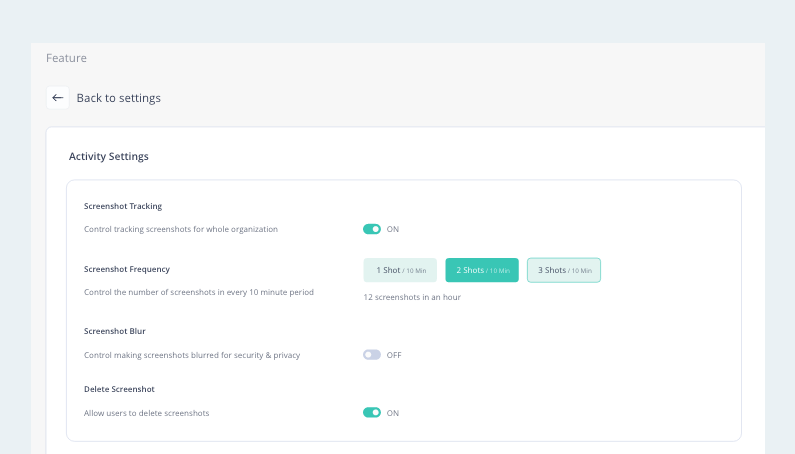 Brand New Mobile App
We are now working on developing our brand-new mobile apps. Since our customers are mostly remote companies they need to track attendance and work hours for their remote field workers as well. Our mobile application is designed based on time tracking with location tracking. Users will be able to set clock-in times on selected job site areas and attend shifts, managing schedules. We are giving access to our users to see their current session time, and add notes. Also, users can see their time logs and a comparison of their previous day's time.
The new version of the Mobile App Coming Soon both for iOS and Android.
Have a Look at the UI. Share your thoughts in the comments!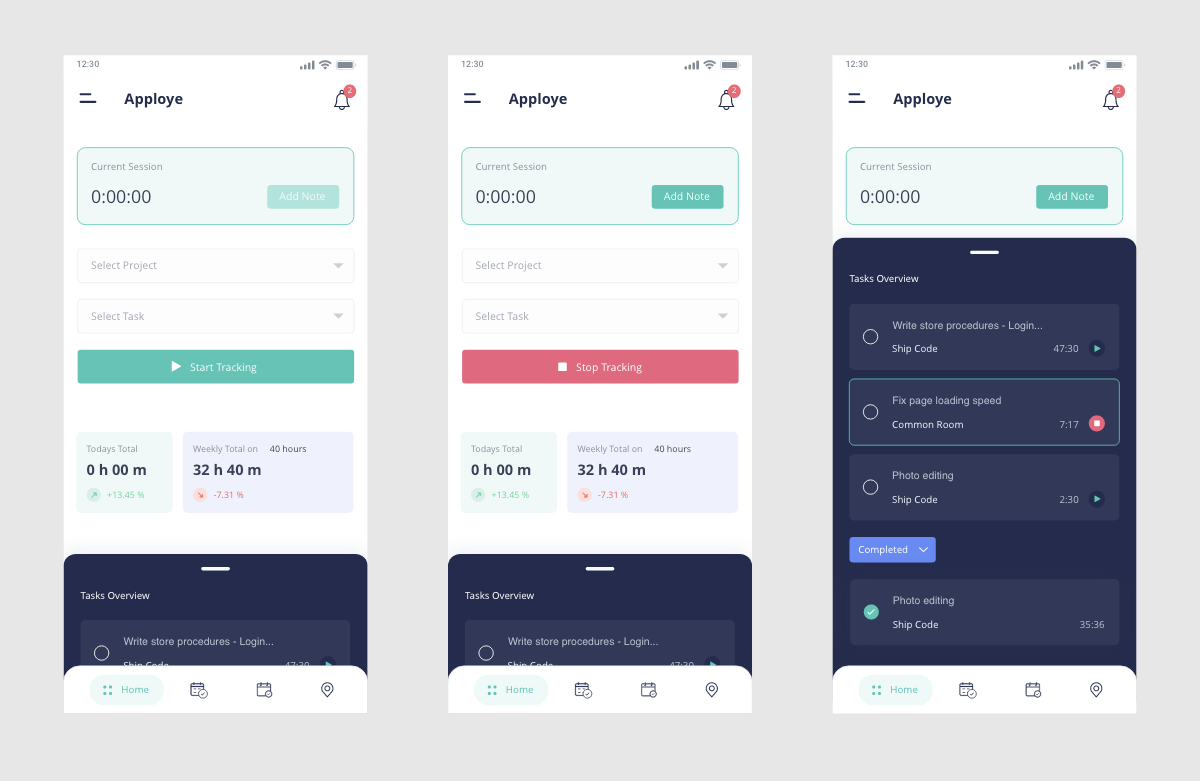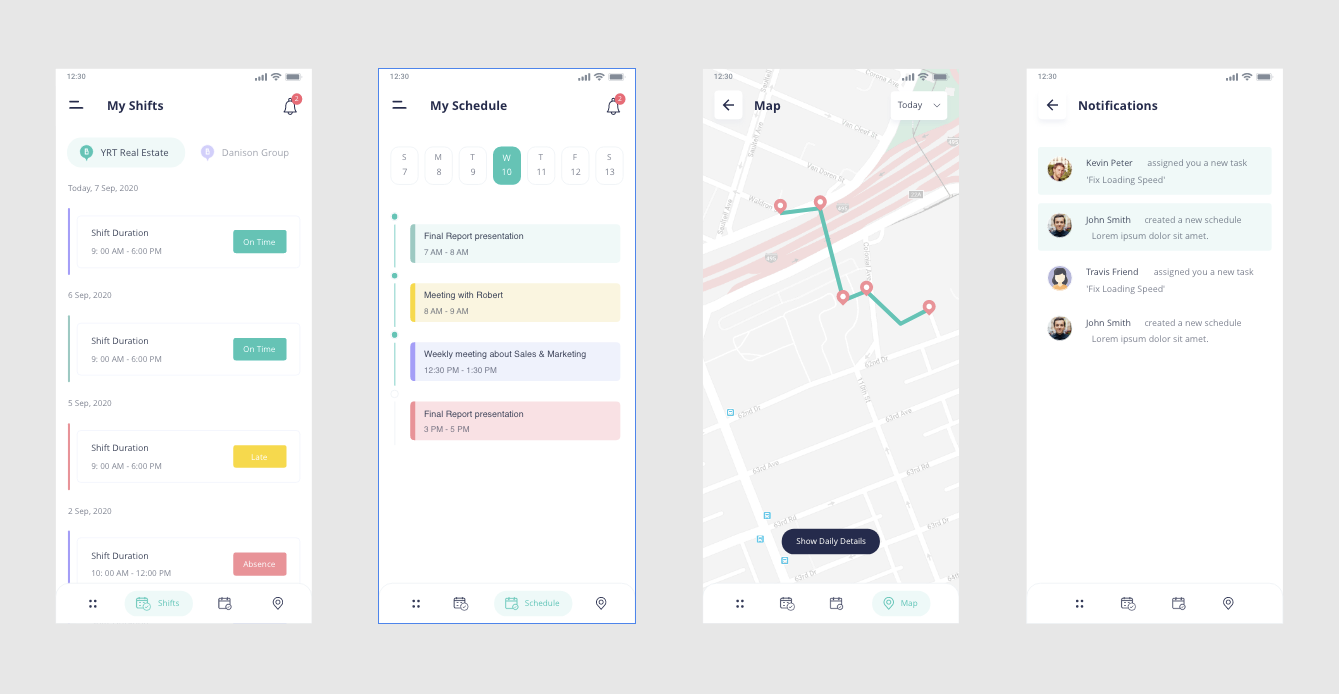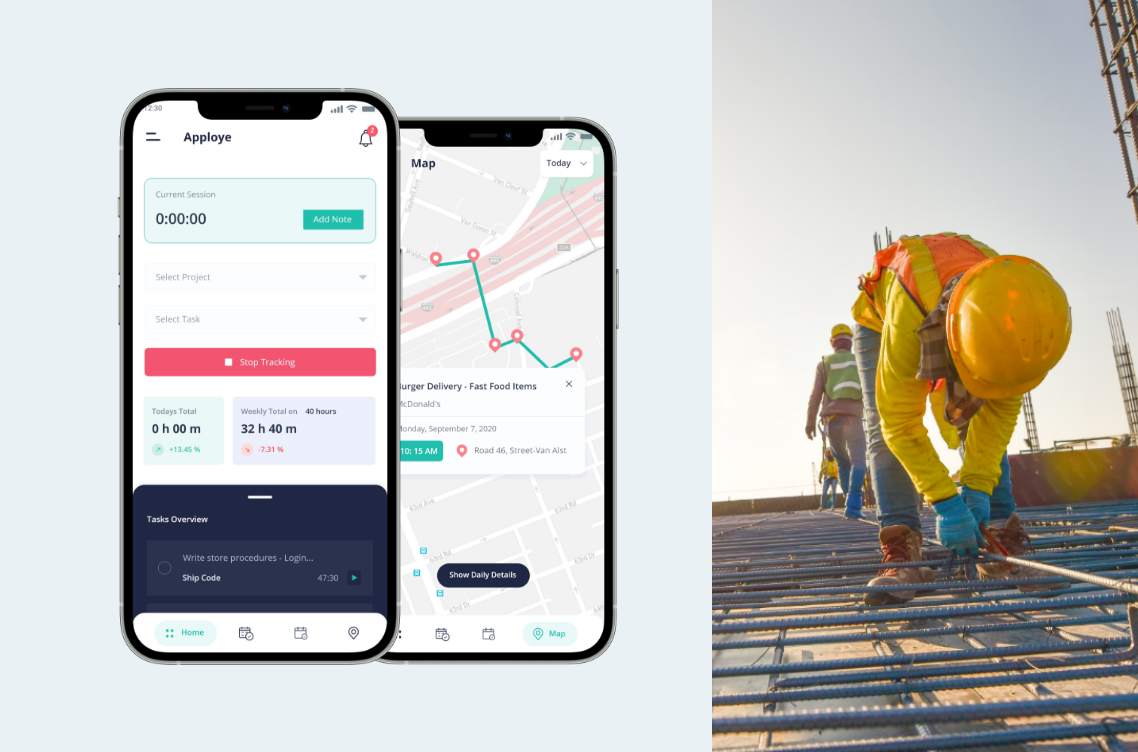 Redesigning Our Dashboard
The dashboard is the home of the users, and they see this as the first thing after login. So we needed to design a modern dashboard that is neat and clean, still powerful enough to summarize their organization's health & users can have a better understanding of the progress of their projects and employees.
With our new dashboard, organization owners can see top employees based on activity and most time tracking. We have designed some graphs to track project progress with time, activity rates, etc.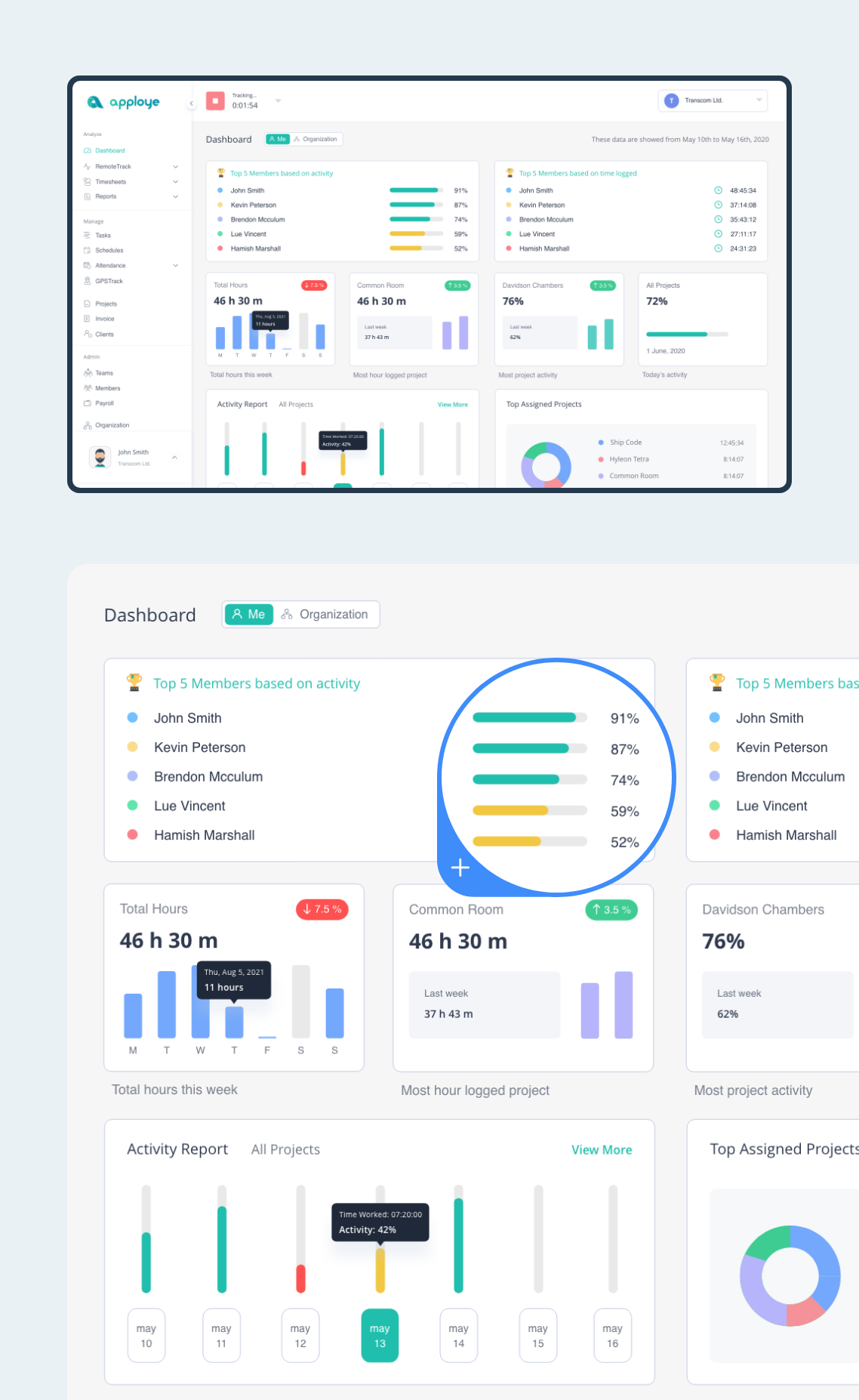 Onboarding is Underrated - It is the Heart of Product-led Growth
When a user signs up for a trial account, their impression of the product is largely dependent on how our platform welcomes them. If the onboarding is right, and the trial user is wowed, the conversion rate follows.
Getting started with Apploye will give you a completely fresh, welcoming start. Apploye will create your very first organization and project.
As a part of the onboarding process, we ask the users to invite their co-workers to the platform. More users, more growth of the platform!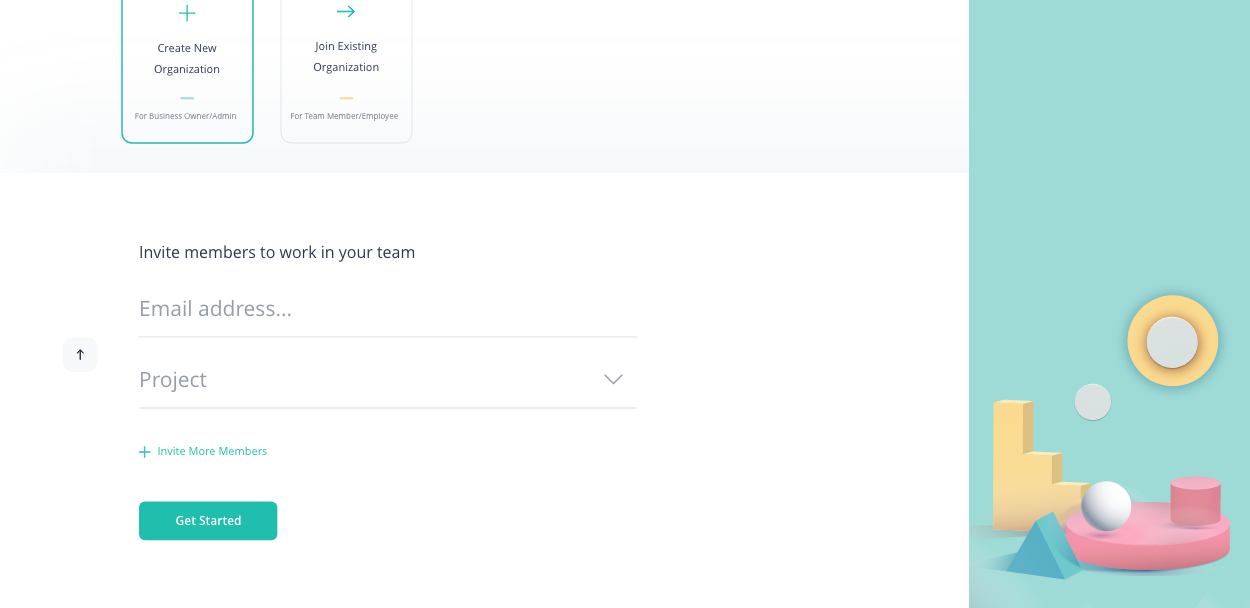 Redesigning Projects & Budgeting
Our project page gives users a complete graphical view with progress reports for any project. Recently, we have launched an invoice feature to bill invoices to clients. Our users often ask for invoicing from clients and we have brought it live.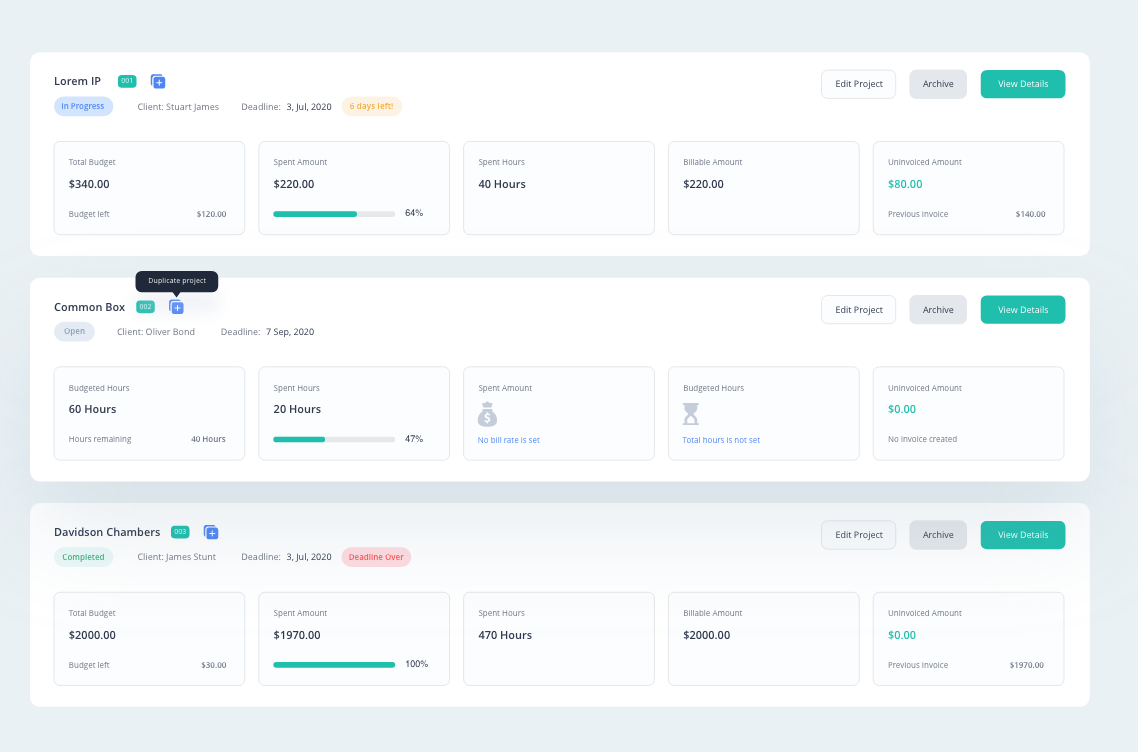 Invoice
In our new invoice, user's can bill their clients and send emails directly. Also, they can track invoice status to check about payments. We have also redesigned an email template for clients to give a fresh look at how his/her project is going.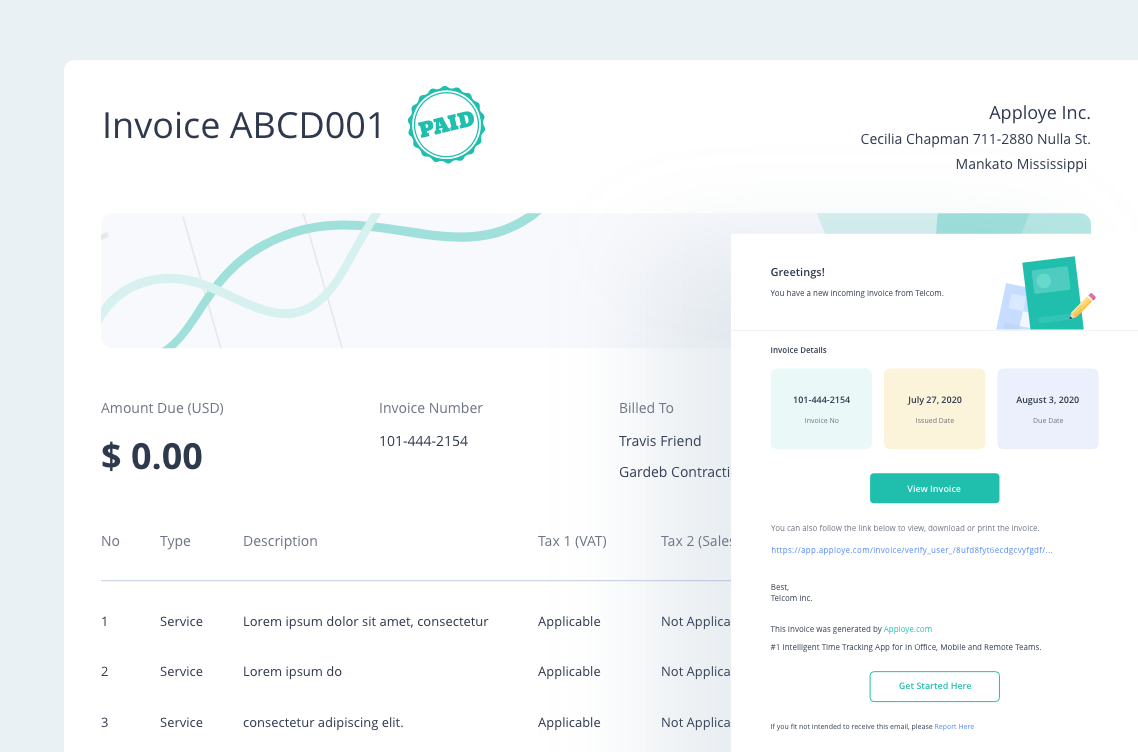 Members
So many organization owners have asked us for better and more detailed visualization of members. Our new member's page offers to keep all records for user's organization members like their hourly rate, bill rate, and which projects they are assigned. This feature is designed in a way that you can manage their Payment period in different time periods.
For example: if you set a member's pay period on a Weekly, this member will be paid on a weekly basis based on his/her time tracking records.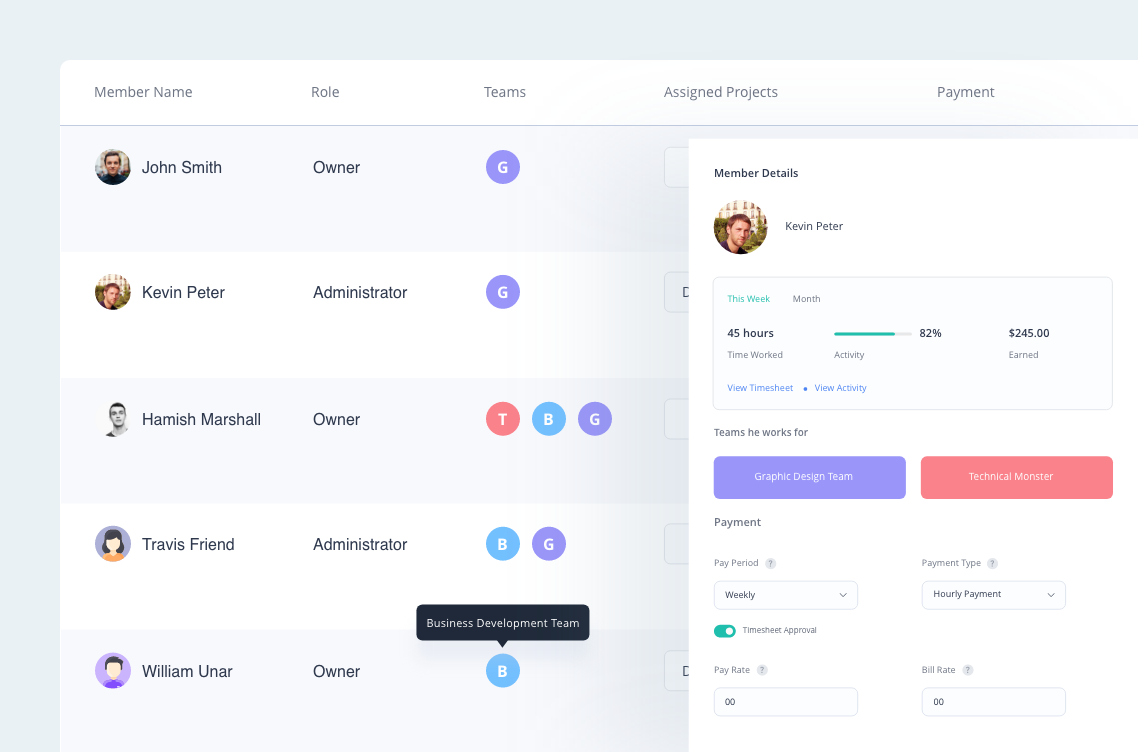 Settings - Giving Users More Flexibility.
When we launched our early version, the settings page was almost non-existent. We gradually rolled out customizable workflows.
Based on our new design Organization owners can control screenshot frequency, and screenshot blur and can't give access to delete screenshots to their members. We have also brought a new feature to not track individual members. Apploye is providing weekly emails to organization owners about weekly reports for their member's timesheets and activity rates.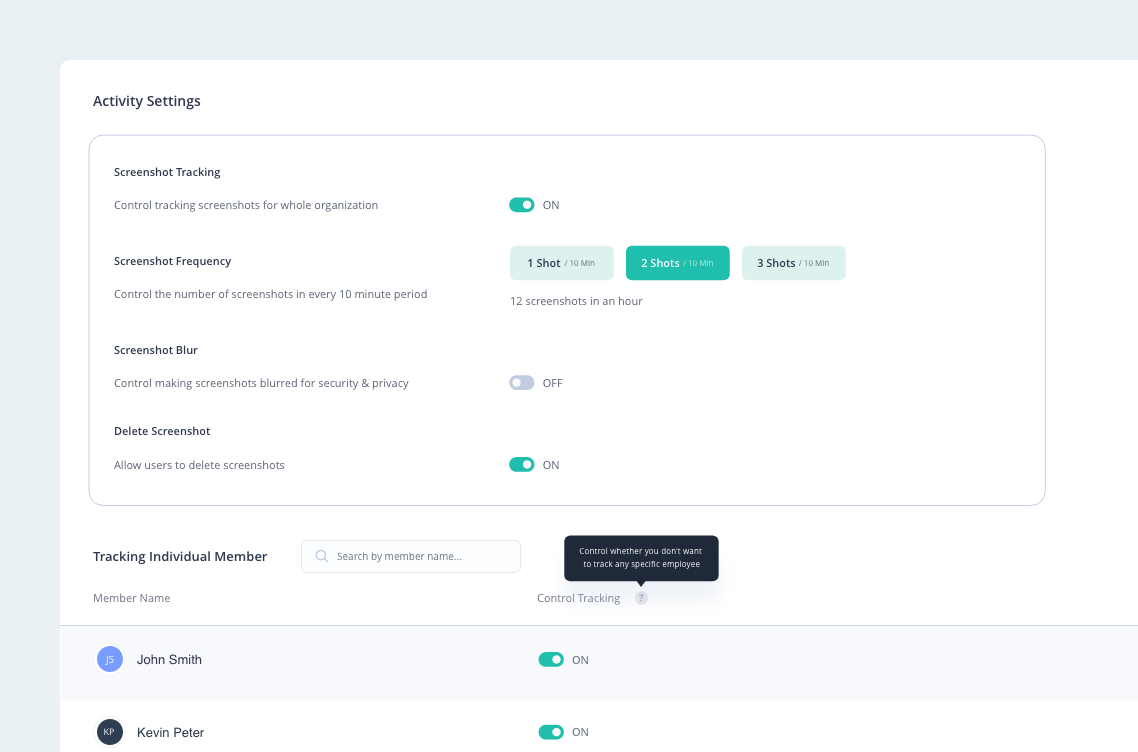 Lesson Learned # 3 - All Customer Feedback is not Created Equal
When the product team at Apploye set out to build new features, we always knew that our customers would be our best source of feedback. We were right. However, it was only through active listening that we gained insight into what they needed and how they wanted to use the products.
But sometimes we have to disagree with what some of our users want.
Why?
Because we had to define the vision of the product, which can't be outsourced to anyone else.
If our vision is to build the best time tracking software for the remote work industry and few of our users want all the features of project management, task management & CRM all jampacked in Apploye we will have to disagree. Because that will diffuse the focus of our core product & will make it a jack of all but master of none.
If we receive such requests & feedback from some of our users, which differs from our company's mission, I can understand that it's because they love Apploye & want more out of it. So we say NO politely with full compassion; people generally understand when we tell them the reason for saying No to certain features.
If you are following our journey and want to try using Apploye sign up for our 10 days free trial.