21 Best Chrome Extensions for Productivity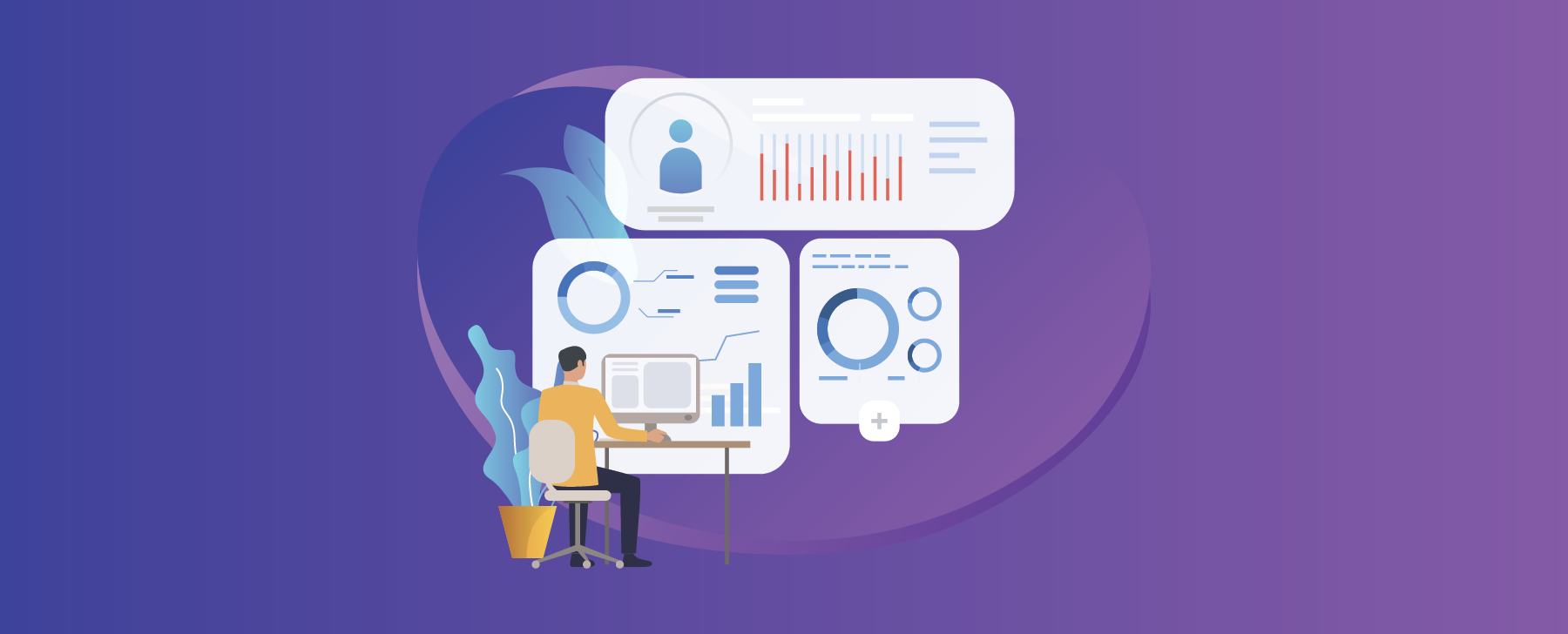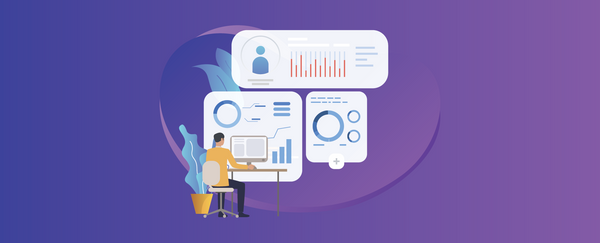 The Chinese Business Maestro Jack Ma once said- "If there are nine rabbits on the ground, if you want to catch one, just focus on one."
The digitized workplace has brought a lot of distractions that eventually eat your time away, and no matter how busy you act, you look desperate at the end of the work week to fulfill the agenda. So, to complete your to-do list, you make futile attempts to become a multitasker and try catching all the rabbits and eventually give up the chase; the rabbits run away out of your sight.
Remember, the goal is not to stay busy but to 'Stay Productive.'
This is an article where we shall discuss the best chrome extensions productivity tools for managing distractions and boosting productivity. These Chrome extensions for productivity are small in size, handy in use, and as efficient as you need.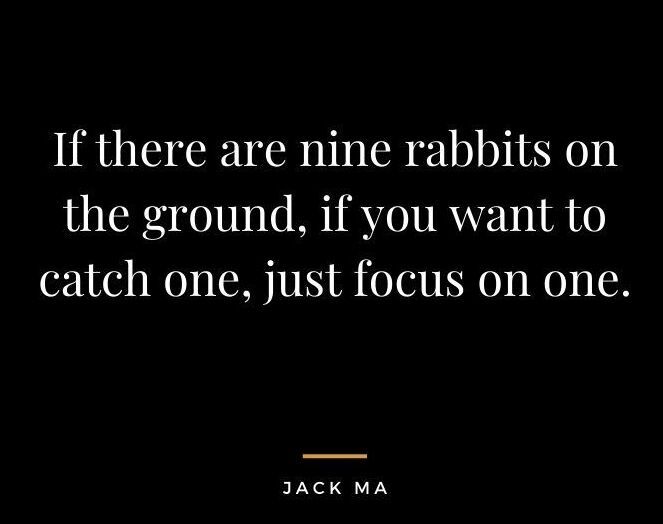 List of Best Chrome Extensions Productivity
Now you may arise a question about why the Google Chrome extensions are for productivity.
Why not anything else?
The answer is simple!
You need not install heavy software to stay productive at one end and put your computer health tottering at the other end. Google Chrome is the leading software used by millions of users. One of the most remarkable sides of the Chrome browser is its store which is a vast reservoir of some essential productivity apps.
These apps are tiny in size, smooth at operation, and most importantly, their ability to push your productivity can't be estimated compared to their minuscule size. That is why Chrome extension productivity is unanimous and unquestionable.
Other than these benefits, Google Chrome extensions can offer you the following benefits as well:
Category-based Apps division.
Faster download.
Quick installation process.
Hassle-free management.
Easy removal if necessary.
Moreover, these tiny little Google Chrome extensions for productivity can be beneficial in automating some processes that you used to do manually. Maybe you didn't know that the process can be automated, but here is the magic of Chrome extensions for productivity. It saves unnecessary time waste and helps you in avoiding menial tasks.
Let's have a quick look at the 21 best Chrome Extensions for Productivity in 2023.
1. Apploye – The Ultimate Time tracking solution

Time tracking solutions are commonplace nowadays because everyone wants to track their time to manage it properly. However, the problem remains in how precisely the tracker works and what additional benefits you can derive from it.
Here comes the supremacy of Apploye.
We are suggesting Apploye as the #1 Google Chrome productivity software as it provides many benefits with affordable pricing plans.
What is Apploye?
Apploye is a time recording app that offers you remote employee monitoring features. From a mere independent contractor to large conglomerates- Apploye offers its service to a diverse group of users.
Apploye, the renowned task timer can assist you with task management, employee performance reporting, and monitoring using random screenshots, apps, and URL usage. In addition, Apploye can allow you to manage project time tracking, allocate budgets, and set alerts. Its user interface is highly professional yet immensely straightforward and customer friendly.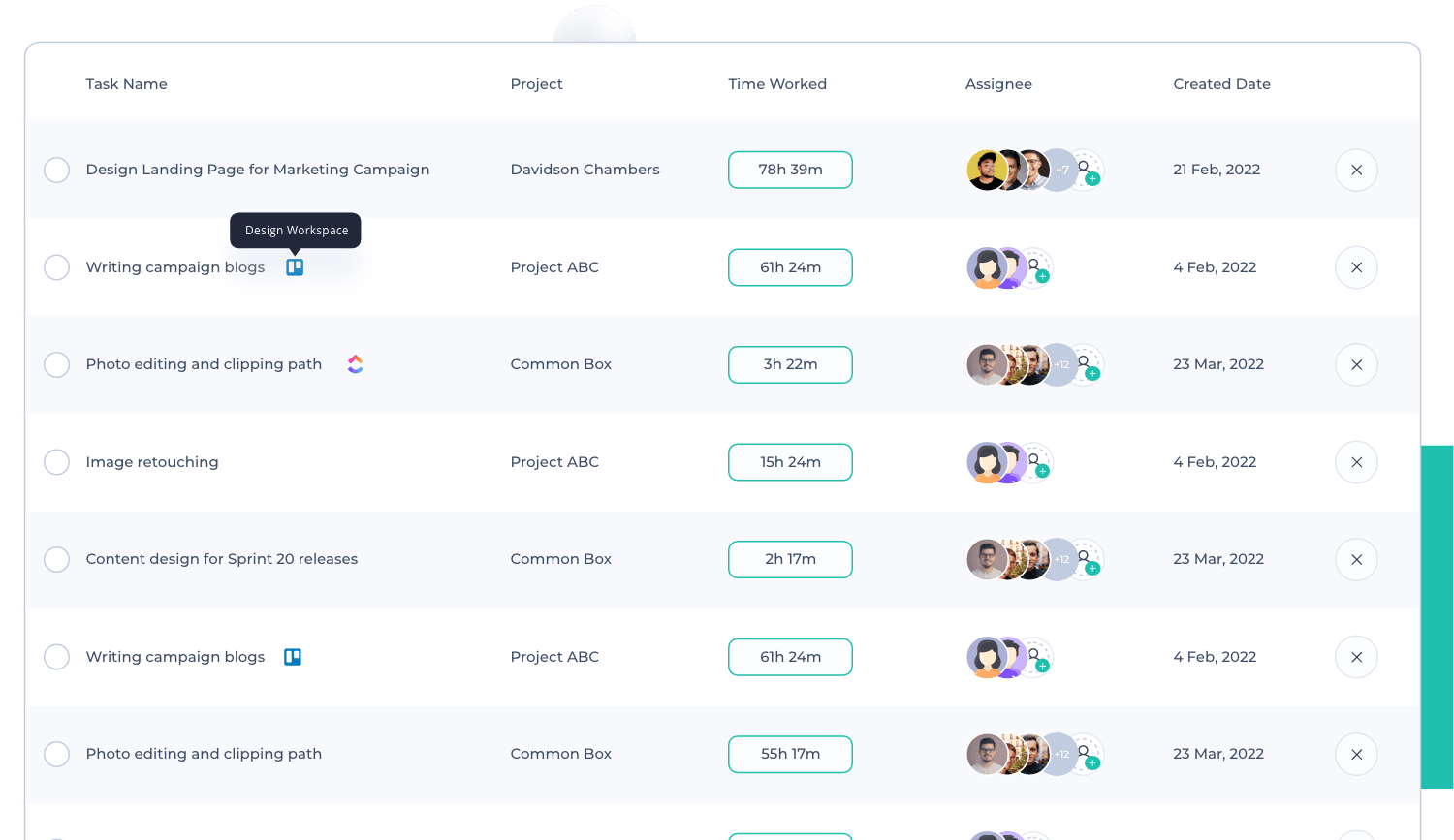 When it comes to tracking time, Apploye is decisively an intelligent choice, no matter if you are using a desktop app or Google Chrome extension. It calculates how long it takes you to finish a task or project.
Apploye time tracking chrome extension can be very beneficial in helping you manage your time effectively and generate payroll based on an hourly rate if you operate from home as a freelancer or as a remote employee for your company.
This 118 KB tiny-sized Chrome extension can do magic as you will realize the actual value of time while using the extension for managing your time. It won't take more than five seconds to be downloaded and installed.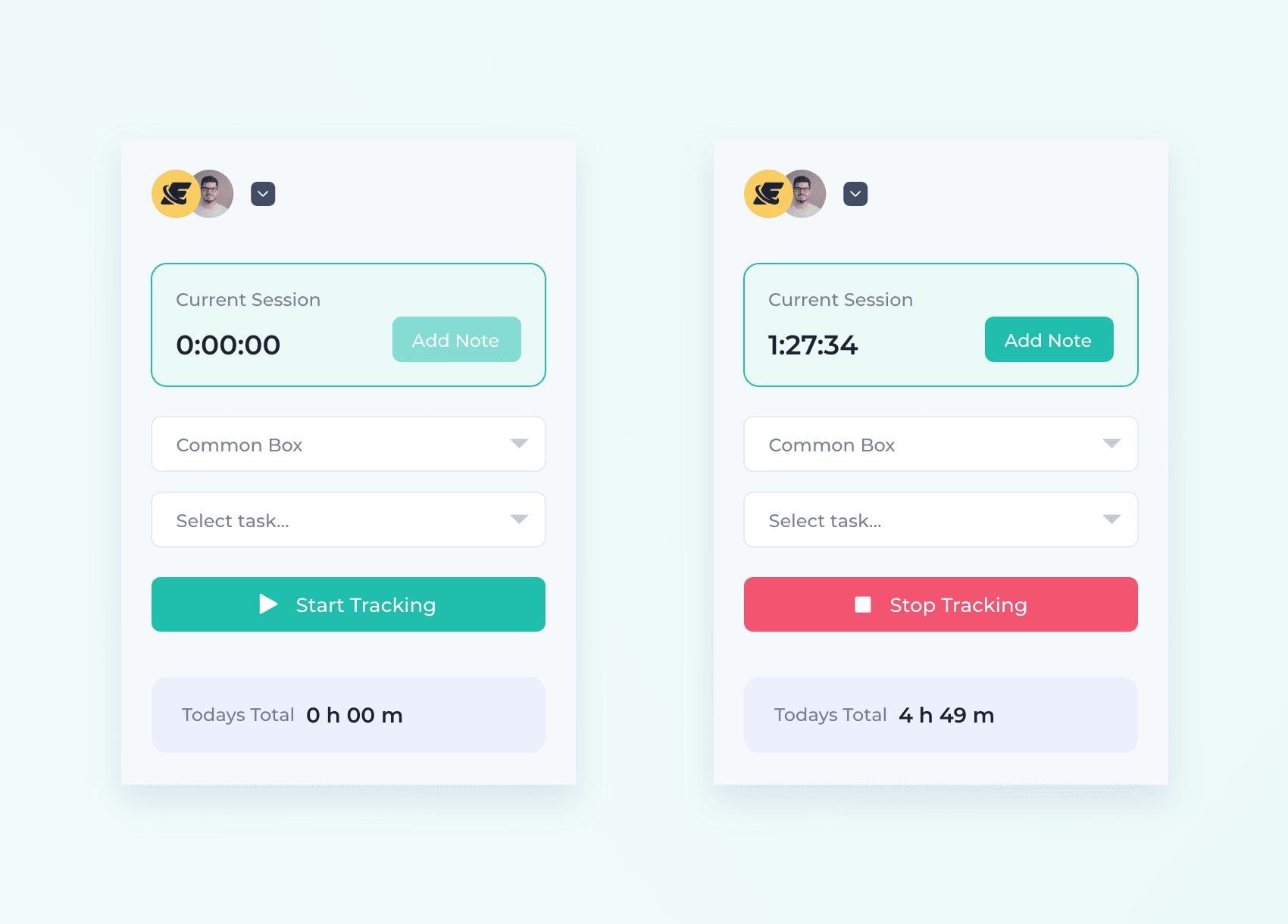 You can select the task under various projects and record the task-based time log. You can add notes while tracking time using the extension and switch between the organization from the extension if you are a member of multiple organizations and need to put your time in some of them.
Even if you are tracking your time through the desktop app, the extension will show you the total time worked in the interface you see first while clicking the extension.
Key Features & Benefits
You might have used the desktop app if you are already an Apploye user. Using the Apploye Google Chrome extension would help you keep up with your productivity with a single click on the 'Start Tracking' button. However, if you are a new user, the benefits don't subside, as we have previously told you how beneficial the usage of Google Chrome extensions could be.
Some of the most notable features of Apploye are shown below that you should consider while purchasing:
Simplified Time tracking with just a single click.
Project and Task-based time tracking.
Multiple organizations and switching.
The pricing of Apploye is as simple as you like. It offers a competitive pricing range from $4/user/month to $7/user/month.
However, choosing the annual pricing will help you get a 50% discount.
Average Review Rating: 5/5 (100+ users)
2. Groupboss – Facebook Group Automation Software
Facebook groups have been a game changer for people who are hunting leads consistently. The mere friendly collaboration platform is now adding massive value to entrepreneurs who, besides building up a solid community, want to generate unlimited leads for their businesses.
Here, the sole necessity of Groupboss kicks in.

Groupboss is a useful Chrome extension productivity that can address a long-standing customer pain point. This program allows you to automate your workflow and eliminate low-level administrative activities like daily copy-pasting of responses from requesting people. Groupboss can be integrated with well-known autoresponders like Mailchimp, ActiveCampaign, Sendfox, and others.
If you are the owner of a Facebook Group, you can save a lot of time by taking advantage of Groupboss' highly straightforward limitless lead collection method. Moreover, you can save your data in the Google sheet for further usage.
Key Features & Benefits
The most useful benefits of Groupboss are shown below:
Access to Google sheet integration.
18 Email marketing autoresponders.
Option to export data both in CSV and Excel format from the dashboard.
Create FB custom and lookalike audiences.
7 Days free trial with 14 days refund guarantee.
Extra-vigilant chat support; exclusive support through Zoom or Skype.
Average Review Rating: 4.8/5 (35 reviews) (1000+ users)
3. Clickup – Project Management Platform
Project management software is on the rise due to the automation revolution and the elimination of paperwork from different parts of our office processes. Project management software can help you manage multiple projects with numerous tasks, track time behind the tasks, and help teams collaborate on a single platform.
Clickup is one intuitive Chrome extension productivity that promises to replace every other tool.
What is ClickUp?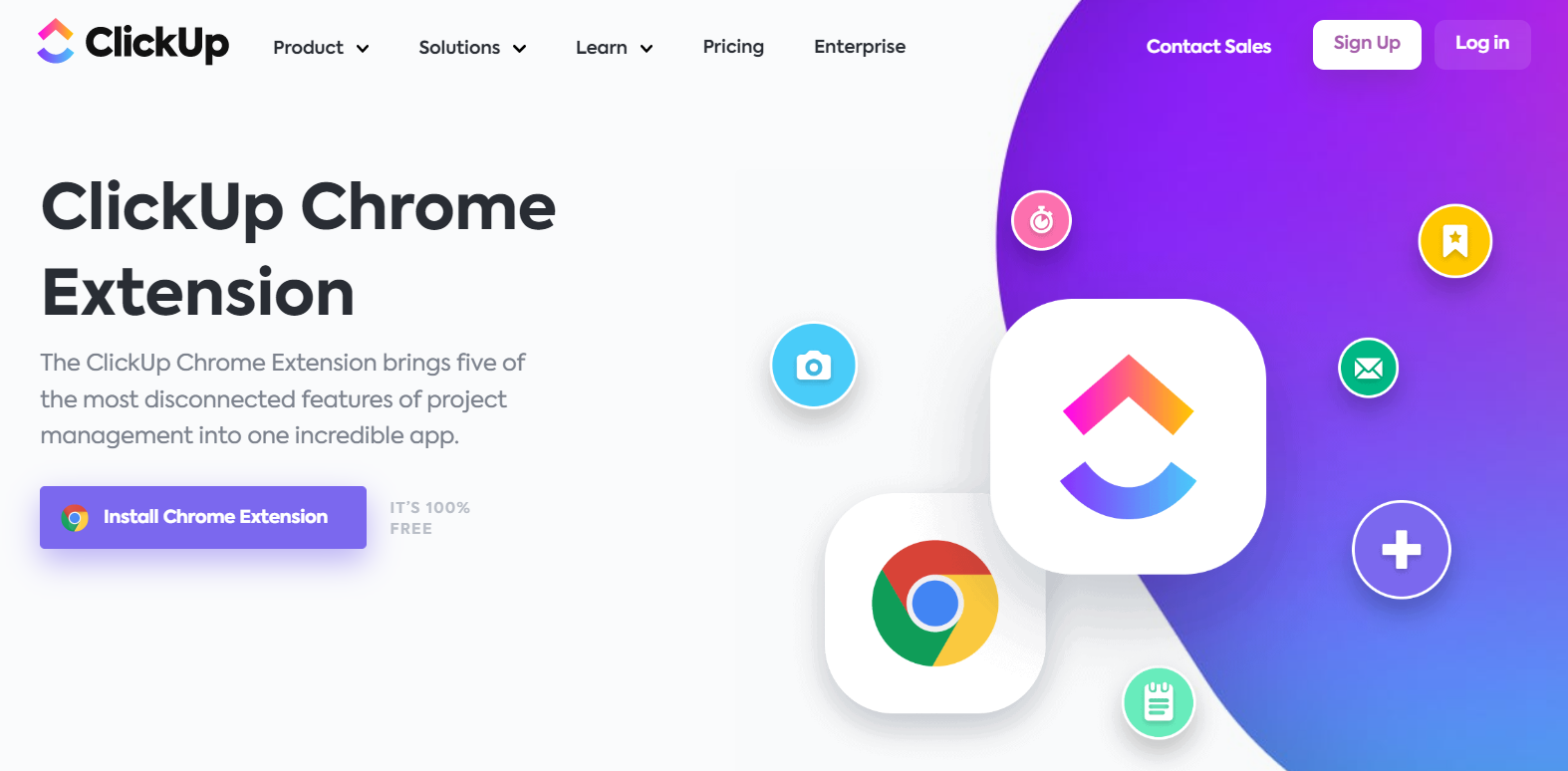 With ClickUp, you can manage everything from simple projects to complicated ones, including the complete workflow for your company. No matter the project type you choose, teams of any size and from all industries rely on ClickUp's extensive customization capabilities and feature-rich experience to improve processes, manage tasks, and interact more effectively.
Key Features & Benefits
The key features of ClickUp are shown below:
Create Tasks & Save Websites as Tasks
Screenshots: Capture, mark up, and edit screenshots
Bookmark a site as a task.
Set a Default list.
Notepad.
Average Review Rating: 4/5 (124 reviews) (100,000+ users)
4. LastPass – Free Password Manager
Managing online accounts nowadays is a challenging task. You don't even know how many accounts you are managing right now. In addition, it's not always possible to remember every password you have set; we don't recommend you set an identical password for every account.
That is why LastPass is such an excellent tool to grab onto!
What is LastPass?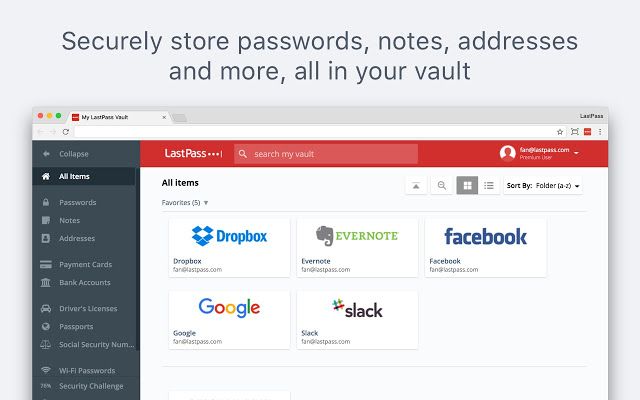 LastPass places you in command of your entire online portfolio, making it simple to maintain the confidentiality and safety of your most sensitive data while enabling you to access it anytime and from any location.
In addition, LastPass will automatically fill in your information whenever you need it as long as you save all of your passwords, addresses, credit cards, and other sensitive information in its safe vault.
Key Features & Benefits
Some important features of LastPass are shown below:
Quick form filling up, saving address, credit card numbers, and more.
Access to all data from any device.
Dark web monitoring alert.
Secure password generation.
Multi-Factor authentication.
5. Tab Suspender – Browser Tab Management Extension
Suspended tabs will considerably increase your battery life and prevent overheating if you like to work on a laptop. While working on the laptop, the majority of us have been compelled to use dual-monitor setups or a PC/laptop combination because there is insufficient space to accommodate all the tabs.
That's why you should use Tab Suspender.
What is Tab Suspender?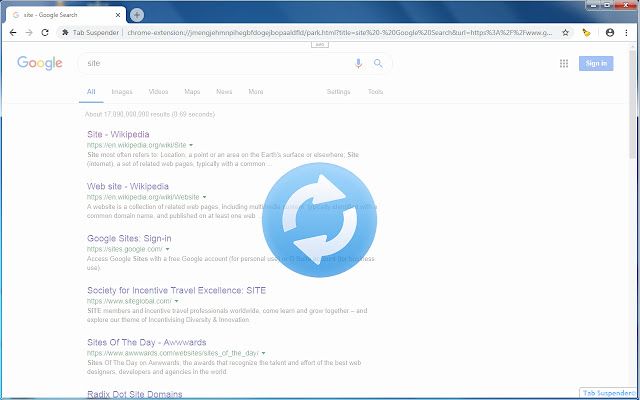 Tab Suspender will automatically pause, park, and freeze idle tabs, saving up to 80% of memory and decreasing device load, battery life, and heat. Then, once the tab is restored, it will restore to "active status" and resume operating in the RAM log. You can also enable the auto-close tabs feature, which closes unused tabs and maintains the tab count at the selected level.
Key Features & Benefits
The key features of Tab Suspender are as follows:
Minimalist memory usage by the browsers.
Speed up Chrome browser.
No need to close unused tabs manually.
Set the parameters and exclude the most important tabs.
Average Review Rating: 3.9/5 (488 reviews) (100,000+ users)
6. Loom for Chrome – Free Screen Recorder with Screen Capture
Screen recording and capturing are parts and parcels of your daily office job. It can significantly reduce your pain to explain issues in details. A screen recording can help you mark the details of an ongoing issue with more clarity than explicating the problem with any other traditional methodologies.
Loom is a Google Chrome extension that can help you with a free screen recording solution with a shareable link.
What is Loom?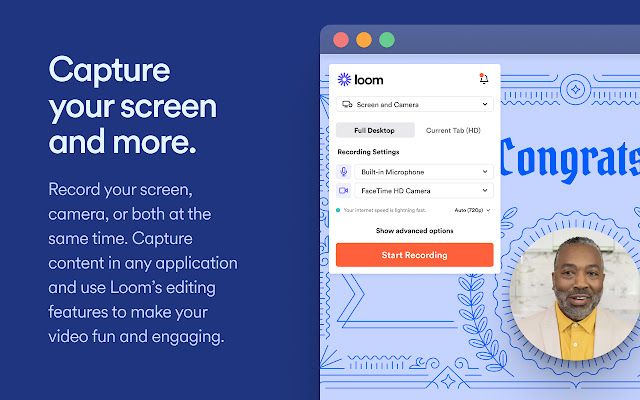 Key Features & Benefits
Loom will offer you the following features and benefits:
Screen recording, camera, microphone, and internal audio.
Save videos to the cloud.
Shareable link for the captured video.
Download recordings to your camera roll.
Emoji reactions and comments on definite timestamps in the video.
Average Review Rating: 4.7/5 (10,007 reviews) (5,000,000+ users)
7. Postlight Reader – Ad & Distraction Eliminator
At the beginning of the article, we discussed how pathetic online distractions could be nowadays. Lots of advertisements and clutter can cut through your effort to read the articles and comprehend how the author is trying to make the point.
However, with Postlight Reader, you can kick the distractions out of the park and read as you like!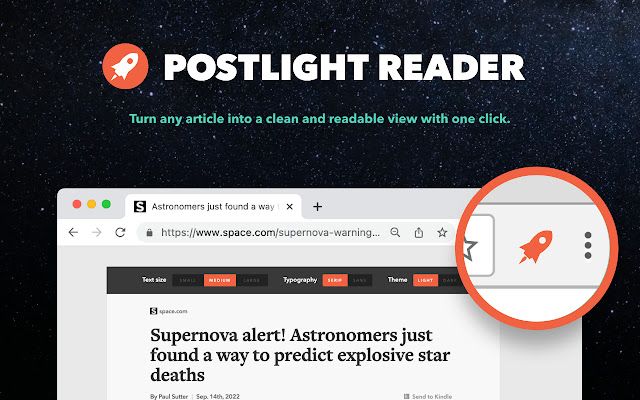 What is Postlight Reader?
Postlight Reader hides irrelevant information from you and only displays the material you request to view. It eliminates advertisements and other distractions, leaving only the text and graphics, providing a clean and uniform reading experience across all sites. You will be able to simplify studying by cutting through the clutter and completing it with just a single click.
Key Features & Benefits
The most aesthetic aspects of Postlight Reader are as follows:
Adjustment of typeface and text size.
Toggle between light or dark themes.
Printing optimization.
Disable surrounding webpage noise.
Send to Kindle functionality.
Average Review Rating: 3.9/5 (1770 reviews) (1,000,000+ users)
8. Calendly – Online Appointment Scheduling Software
Online appointment settings are more important than ever as people prefer to go for a virtual meetup to settings time for a physical meetup at some other place than their favorite couch. So, you need online appointment scheduling software in the form of a tiny Google Chrome extension, don't you?
That's why we will be talking on Calendly now!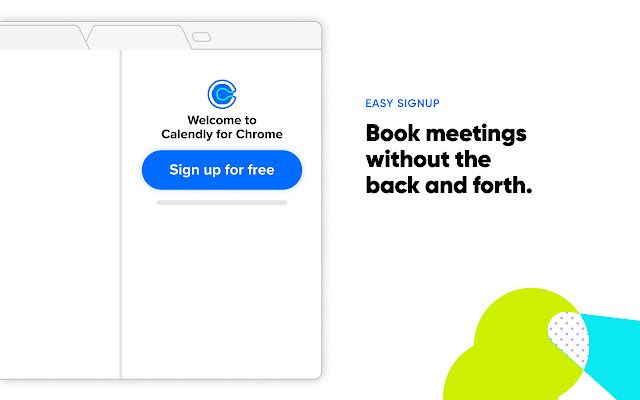 What is Calendly?
Calendly, the Chrome extension productivity, essentially automates appointment booking by integrating with your calendar. It will allow you to have access to all the events from anywhere on the web in the world. In addition, connecting your individual and professional calendars will save you time and ease the duties involved in scheduling meetings with non-business contacts.
Key Features & Benefits
The key features of Calendly could be as follows:
Integration with calendar to automate the meeting schedule.
Select and share your availability in the calendar for meetings.
Create meeting polls to find and book the most suitable time for everybody.
Access from all over the world on the web for scheduling meetings.
Mark favorite events to reschedule for easier access.
Average Review Rating: 4.6/5 (126 reviews) (600,000+ users)
9. Grammarly– English Grammar & Spelling Checker
Whatever you do on the web, we reckon, most of them engage in typing and writing. So, spelling checking, and grammatical mistake finding is a task that needs immediate attention as you don't want to sound naïve to the person or people you are targeting through your writeup!
Grammarly- the grammar and spelling checking Google Chrome extension can help you sound professional English connoisseur!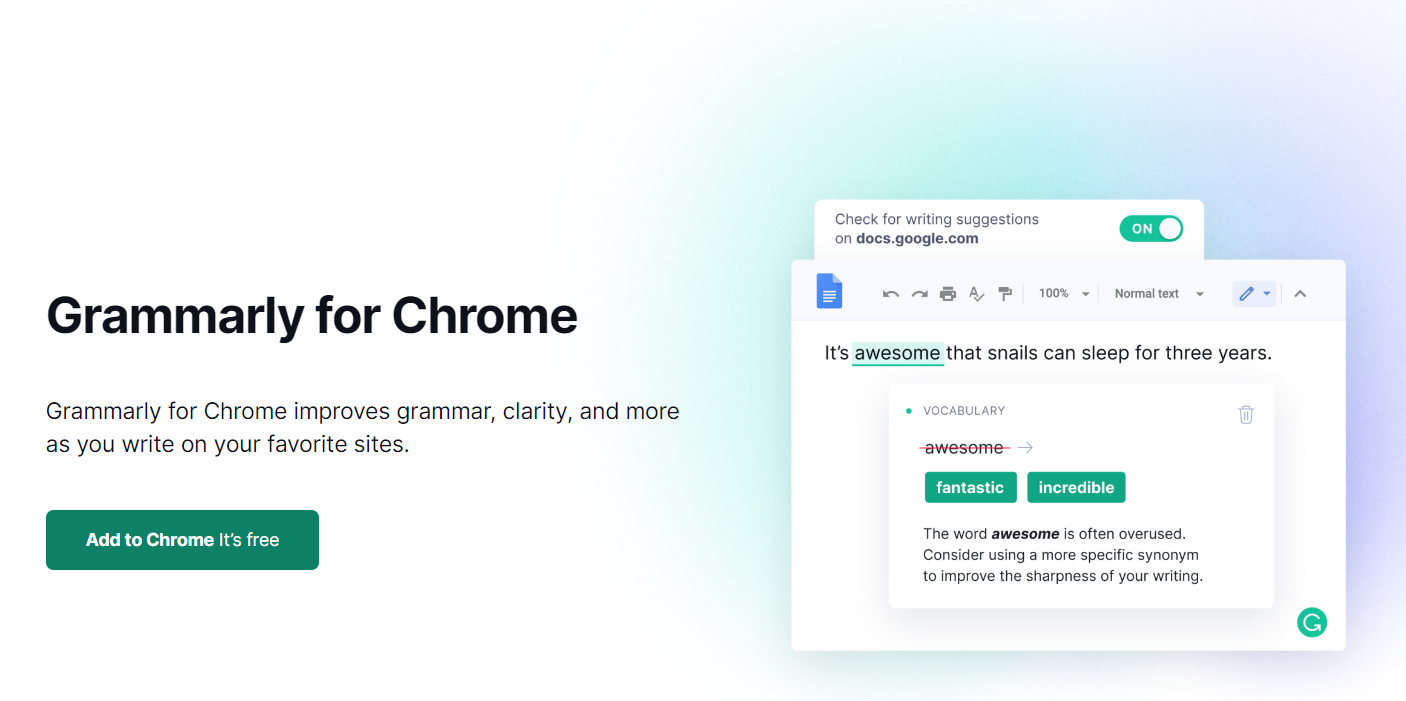 What is Grammarly?
Grammarly is a Chrome extension for productivity that can drastically reduce the time you spend typing, improve your general writing ability, and leave you unperturbed while writing something. Whether you're writing something on a social media platform, Word Document, mail, or even WordPress, this extension has your back. It will help you with its suggestions to bring correctness, clarity, and engagement to your write-ups.
Key Features & Benefits
The best features and benefits of Grammarly are shown below:
Spelling checking and advanced suggestions.
Tone settings and professional feedback on writeups.
Clarity corrections and style adjustments.
Fix basic mistakes such as typos.
Average Review Rating: 4.6/5 (41,736 reviews) (10,000,000+ users)
10. Todoist – To-do List Managing App
While managing the tasks, you might get entangled between many small but necessary sub-tasks you usually don't care to keep note of. Of course, it doesn't matter in the first place, but once you realize how significant those small steps were, you regret not keeping a note of them.
With Todoist, managing the workflow and keeping your to-do list clean and simple is more effortless.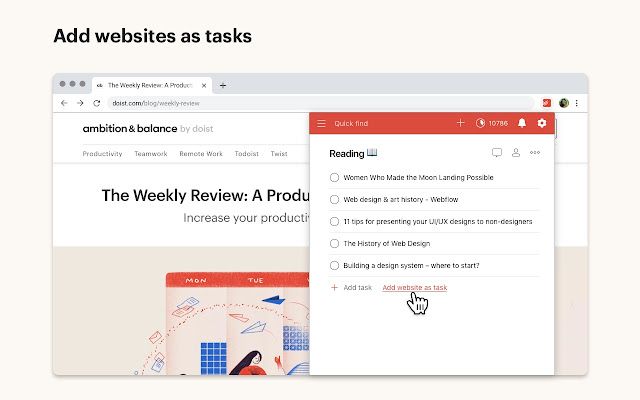 What is Todoist?
You'll never miss another deadline with Todoist's due dates, reminders, and recurring dates. In addition, the add-on may facilitate teamwork by letting you quickly set project priorities and assign work to other team members. With more than 60 app integrations available, including Dropbox, Evernote, Slack, etc. Todoist will rapidly turn into your central organizing tool for work and life.
Key Features & Benefits
The most important features of Todoist are as follows:
Prioritize projects and delegate tasks.
Set priority levels for the tasks.
Progress tracking with personalized productivity trends.
Project collaboration.
Reminder for deadlines.
Average Review Rating: 4.7/5 (50,115 reviews) (900,000+ users)
11. AdBlock – Advertisement Blocking Extension
One of the most vexing issues you face being a netizen is being constantly targeted by advertisers through endless advertisements while surfing the web. You neither click them nor want them in the first place.
That's why Google Chrome extensions like AdBlock can improve your internet surfing experience.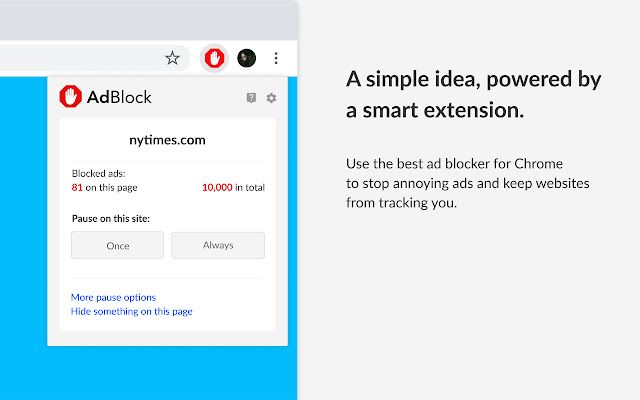 What is AdBlock?
AdBlock is being created to make internet surfing without hiccups. It blocks unwanted popups and harmful and spammy advertisements that you might unintentionally click and get your hands dirty.
Although it promises to keep the screen more lucid than ever, unobtrusive ads are not blocked by AdBlock as it promises to enhance support for the websites.
Key Features & Benefits
The most notable aspects of AdBlock are as follows:
Blocking the third-party tracker to augment cyber security.
Custom ad blocking.
Accelerating the webpage load time.
Protecting the devices from potential malware and spam.
Offers various whitelists, filters, dark mode, and colorful themes for the web pages.
Average Review Rating: 4.5/5 (296,869 reviews) (10,000,000+ users)
Translating through different languages is such bliss! More than seven thousand recognized languages are there on the planet, but you may find around 100 to be circulated more often on the internet.
Google Translate offers you a free translation in 133 different languages to make a better sense of the people in the world.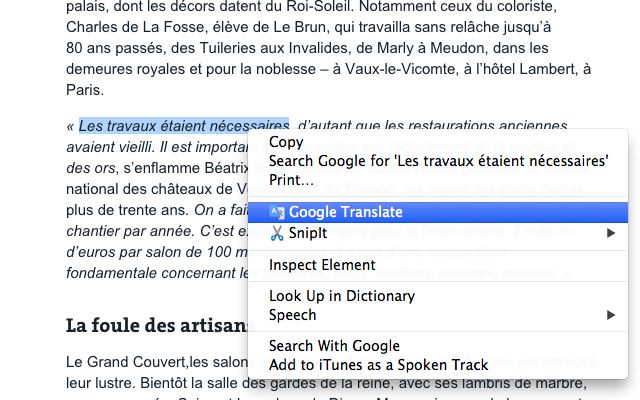 What is Google Translate?
Google translate helps you translate different languages in just a matter of seconds. This handy Chrome Extension can help you understand different languages with a high level of cognitive interpretation of people's thoughts. This is a massively used platform as people translate in bulk daily.
Key Features & Benefits
The key features of Google Translate are shown below:
Store language offline.
Upload documents for translation.
Translation of writing and speaking.
Instant Camera translation.
Save common phrases.
Average Review Rating: 4.3/5 (43,942 reviews) (10,000,000+ users)
13. Bitly – URL Shortening & QR Code Generating Platform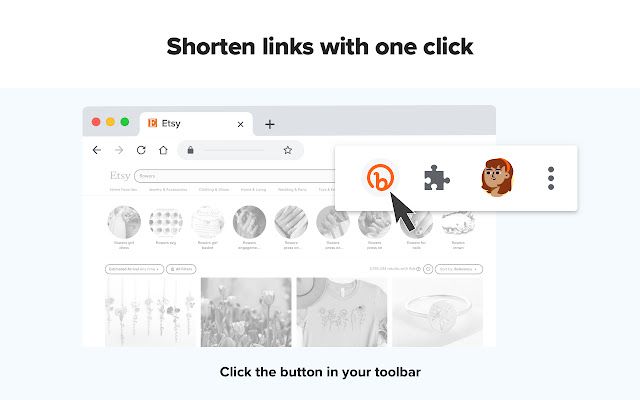 No one likes a long, mysterious URL, no matter how much of value the site it represents. So URL shortening is now a trend that gives the URL a good look and provides the receiver with an authenticated vibe for the URL.
Bitly shortens the URL and generates QR codes for printing purposes and ad campaigns.
What is Bitly?
Bitly, the Chrome extensions productivity, deals with three different functions: Link Management, QR Codes generation, and Link-in-bio. With this, you will better understand what content is resonating with your audience with some resounding metrics such as geographic data, clicks, and top referring channels. In addition, custom links replace "bit.ly" with the chosen domain name, making your links recognizable across channels.
Key Features & Benefits
The most significant features of Bitly are as follows:
Integrations with Adobe, Sprinklr, Salesforce, etc.
Link history and reporting.
Customize for click-worthy links.
Custom back-halves.

Average Review Rating: 3.8/5 (2204 reviews) (500,000+ users)
14. Lightshot – Screenshot Capturing Tool
Your operating system should be allowing you a screenshot feature but if you want to customize that then there might be some problems that you face. No doubt, screenshots are extremely important to express your query in detail with marking and cropping.
That's why Lightshot offers you some cool features that enable you to take customized screenshots to make your life a bit easier!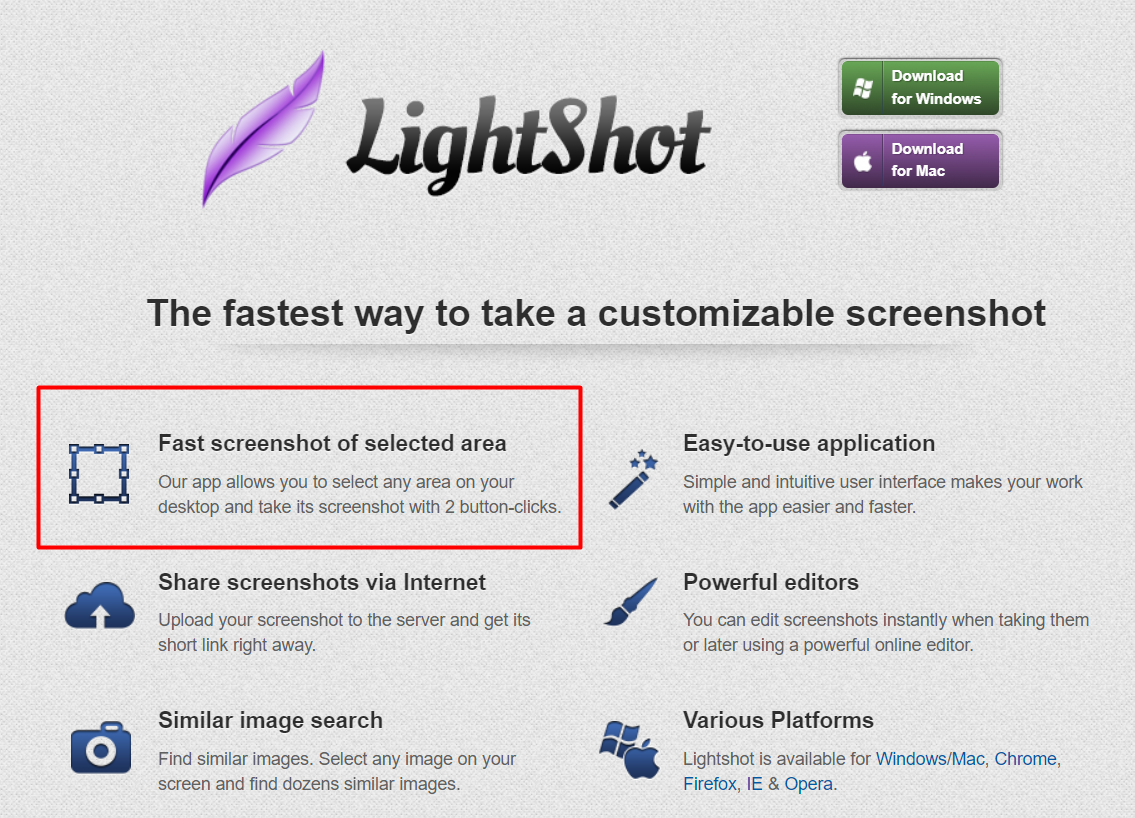 What is Lightshot?
Lightshot is a lightweight screenshot capturing Chrome extensions productivity that enables you to take screenshots of your preferences. Pressing the 'Print screen' key, you will be able to select a particular portion of your screen to take a screenshot and make a mark on that. Additionally, you can upload that to the cloud and get a shareable link.
Key Features & Benefits
The most helpful features of Lightshot are as follows:
Pen, Line drawing, and arrow buttons.
Copy and save screenshots.
Print option for the screenshots.
Search the screenshots in Google to see if any similar image exists.
Average Review Rating: 4.4/5 (7243 reviews) (2,000,000+ users)
15. Momentum – Productivity Boosting Extension
When it comes to productivity tools, it doesn't always mean that you have to install tools that save your time and keep the operational functionality of the PC smooth. A productivity tool may enhance your performance by bringing peace into your mind and relieving stress with something soothing.
Momentum is a Google Chrome productivity app that helps you tackle the monotony and recharge your worn-out batteries.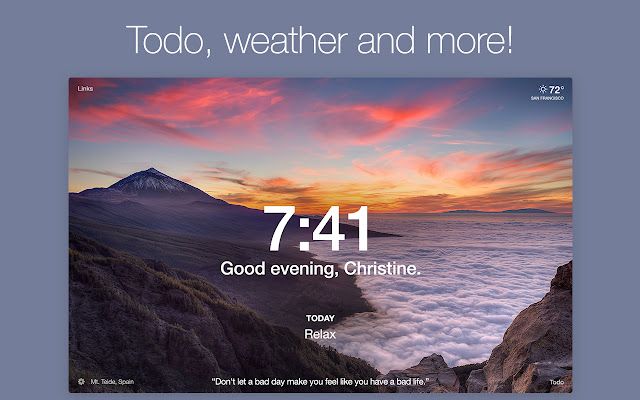 What is Momentum?
To keep yourself engaged and on track toward your endeavour, you can switch your new tab page for a customized dashboard in Momentum. You will be swayed by a daily image and quotation, choose a daily focus, and keep track of your to-do list. You may also be able to get over procrastination after you become accustomed to the tool.
Key Features & Benefits
The key features of Momentum are as follows:
User-friendly to-do list manager.
Show/Hide feature.
Search options with Google/Bing/DuckDuckGo/Ecosia.
Favorite website shortcut.
Average Review Rating: 4.5/5 (13808 reviews) (3,000,000+ users)
16. ProWritingAid – Grammar Checker & Writing Coach
As writing is part and parcel of your job and internet itinerary, you must keep an eye on the spelling and grammatical errors that can underestimate the thought you intended to express.
Use ProWritingAid to help yourself keep out of this embarrassment!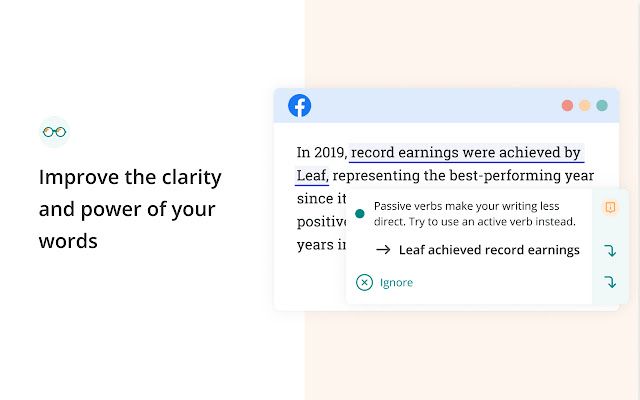 What is ProWritingAid?
ProWritingAid, the Google Chrome extension for productivity, assists you with grammatical checking to identify errors while you write in-depth reports to strengthen and polish your most significant work. Moreover, this Google Chrome extension provides tips, documents, videos, and quizzes that make skill improvement entertaining and interactive.
Key Features & Benefits
The benefits of ProWritingAid are shown below:
Plagiarism Checking, Contextual thesaurus.
Redundancy elimination.
Eliminate contextual and vague wording from your writing.
Average Review Rating: 4.8/5 (4911 reviews) (200,000+ users)
17. Marinara – Pomodoro Assistant
Taking breaks within work and managing intervals is necessary to drive productivity upward and bring refreshment into your ever-busy mind. A Pomodoro tracker can manage just that!
Marinara is a Pomodoro assistant that can reduce work fatigue to boost your efficiency.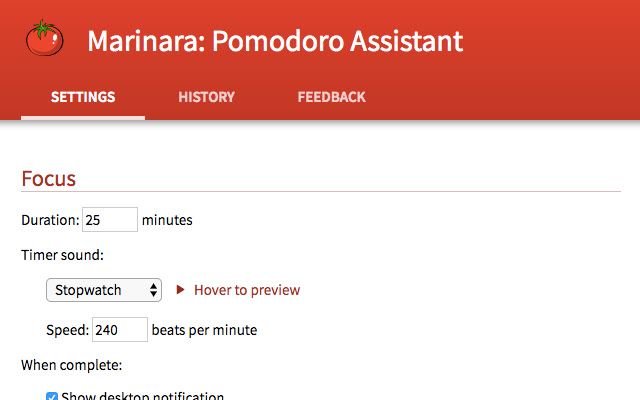 What is Marinara?
Marinara is open-source software that offers a robust Pomodoro timer for a productivity boost. A Pomodoro typically lasts 25 minutes, followed by a three- to five-minute break. Marinara offers short and long pauses with configurable timer duration.
Key Features & Benefits
Significant benefits of Marinara Pomodoro Google Chrome extension are shown below:
History and Statistics.
Scheduled timer (Automatic).
Countdown timer toolbar icon with audio notification.
Average Review Rating: 4.8/5 (1319 reviews) (300,000+ users)
18. Win The Day – Habit Tracking Platform
Setting a goal and projecting its potential is fifty percent of the goal being achieved. However, people give up on their goals too quickly as building up habits is a time-consuming process, and tracking the habits was never meant to be simple.
That's why a Google Chrome extension, 'Win the Day,' comes into this discussion as a habit-tracking platform.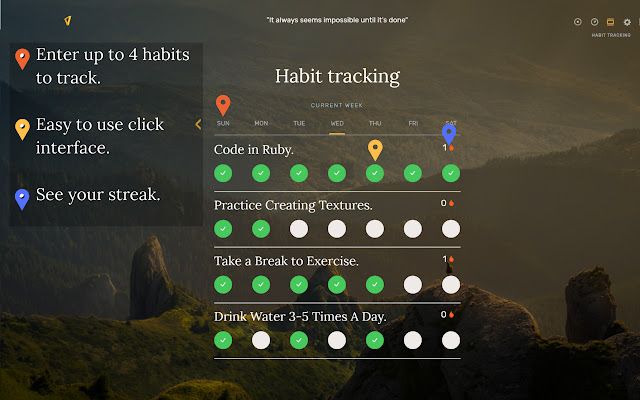 What is Win The Day?
Win The Day is a habit tracking platform that keeps a record of the newly made habit you intend to continue to bring significant change to your work life. With this, you can turn the browser into a goal-setting, habit-tracking, and focus tool, which may help you stay motivated to keep the habit refreshed and intact.
Key Features & Benefits
The key benefits and features of Win The Day are shown below:
Entering goals, and setting daily targets.
Days' countdown.
Focus mode, Block distracting sites.
Average Review Rating: 4/5 (52 reviews) (10,000+ users)
19. Noisli – Relaxation App for Productivity Boosting
Relaxation apps, music, and utilities are commonplace as people constantly need to refresh themselves even when involved in complicated tasks.
Noisli, a powerful relaxation app, may significantly boost productivity and find mental respite to start over again.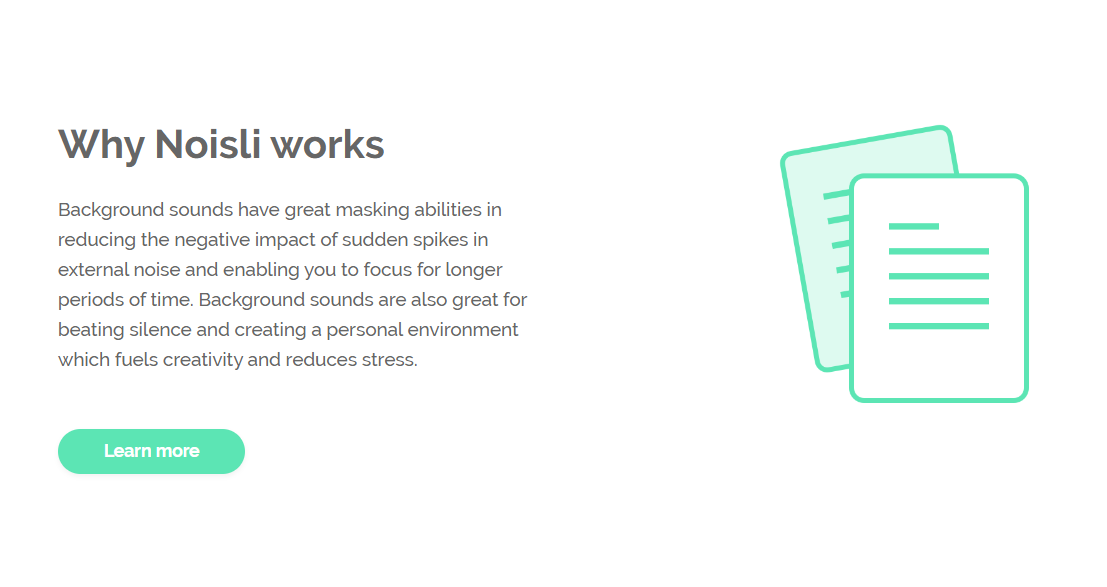 What is Noisli?
Noisli is a background sound manager that eliminates distractions, provides background sounds for reading, writing, focusing, and prevents burnout. Noisli offers sounds such as the sound of the storm, Fire crackling, Coffee shop chatter, Wood noises, etc.
Key Features & Benefits
The key features of Noisli are shown below:
Shuffle and Oscillation (Pro and Business only).
Share the combos.
Master volume control.
Average Review Rating: 4.1/5 (814 reviews) (100,000+ users)
Sometimes you get lost in the Google chrome tabs and can't track what you were supposed to do with some of the tabs. Managing these tabs is essential if optimum productivity is your goal to pursue.
Infinity New Tab (Pro) helps you customize the new tab and save the bookmarks to bring discipline into tab management.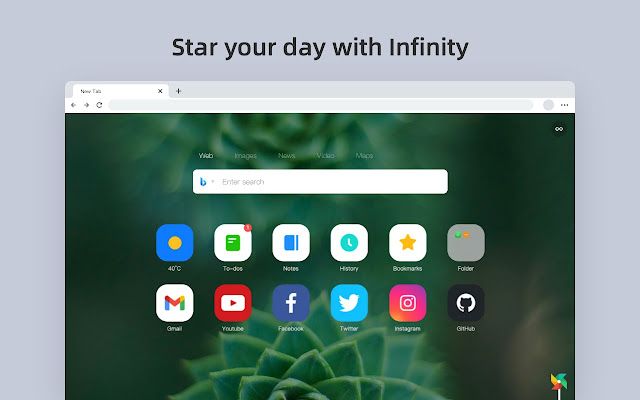 What is Infinity New Tab (Pro)?
Infinity New Tab (Pro) is a Google Chrome extension designed to manage your browser tabs in order to combat distractions and track what you've been searching for! It substitutes the default new tab with your saved bookmarks and provides a range of convenient features.
Key Features & Benefits
The most important features of Infinity New Tab (Pro) are as follows:
Weather, to-do items, and notes features.
Third-party account log-in.
Generate bookmarks as shareable web pages.
Average Review Rating: 5/5 (24,465 reviews) (500,000+ users)
21. Text Blaze - Free Text Expander & Typing Automation Tool
Checking off every item on your to-do list can be a chore. This is especially true if you have a bunch of emails or messages to respond to. A messy email can be a real challenge to overcome, especially if you spend your time doing other work.
Text expanders are useful tools that help you automate your writing through shortcuts. They can be useful for inserting small phrases, basic messages, and even email responses. Text Blaze is the ultimate text expander that helps you save time and eliminate repetitive typing forever!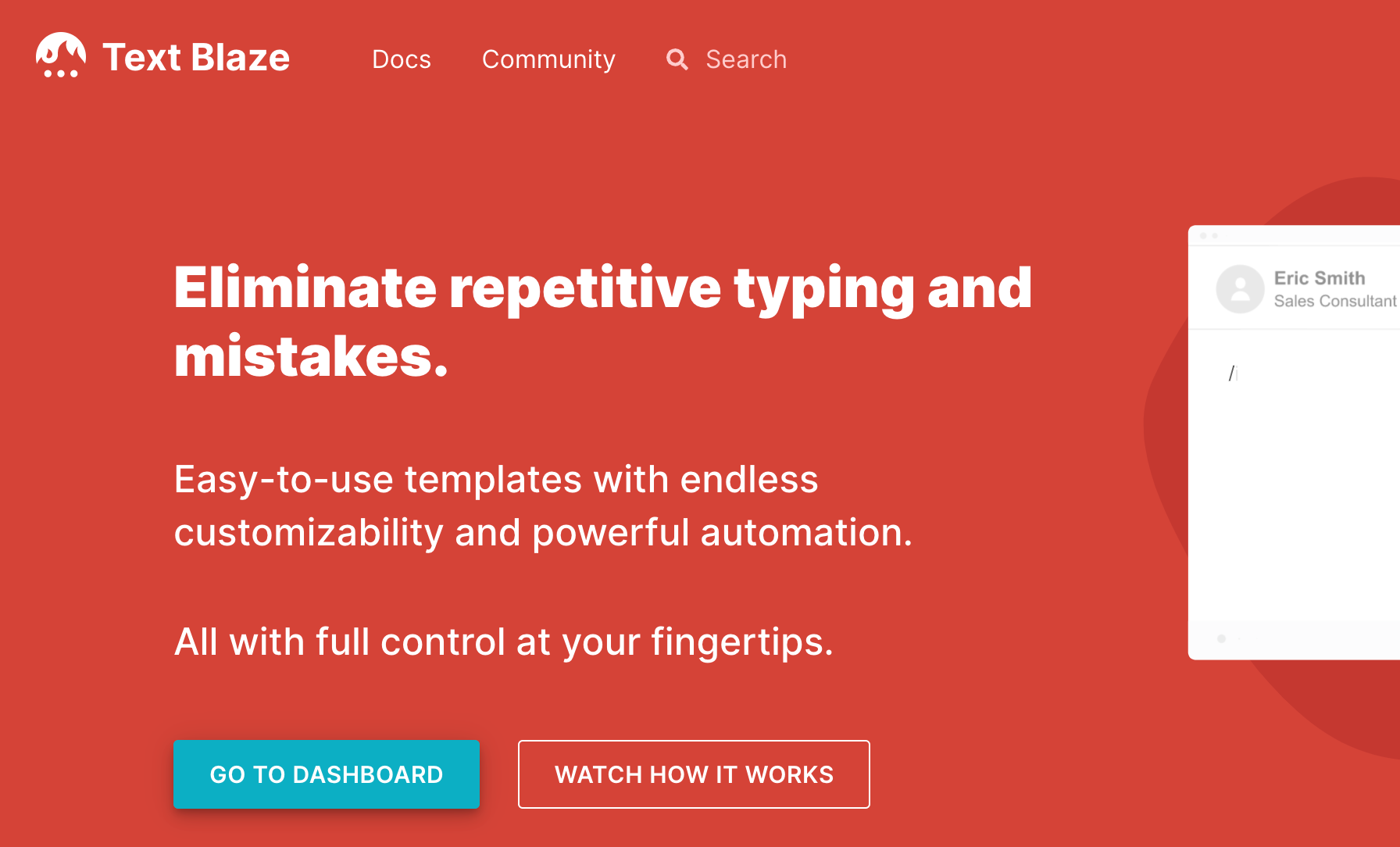 What is Text Blaze?
Text Blaze allows you to use keyboard shortcuts to save time and automate your writing. Our smart keyboard shortcuts help you create templates that you can use anywhere online. Whether you want to automate common work emails, customer support messages, LinkedIn messages, or any other repetitive typing, Text Blaze has got you covered!
Text Blaze helps you insert more than just basic text as well. Forms (placeholders), formulas, and logic help you create powerful templates that help you save time and get things done. Ultimately, Text Blaze helps you get your time back and eliminate repetitive typing forever!
Key Features & Benefits

The key features of Text Blaze are:
Free templates to help you get started
Free forever and you can get value without ever paying $1.
Available on the Chrome Webstore and now as a Windows app!
A community to help answer any question you have about Text BlazeAverage review rating: 5/5 (683 reviews)(200,000+ users)
Average review rating: 5/5 (683 reviews)(200,000+ users)
Final Words
If increasing productivity is a concern for you in the workspace, personal life, or anywhere else, the upper-mentioned 20 Best chrome extensions productivity can significantly boost that.
Try them as per your requirement to see how high your efficiency can rise!