How to Become a Freelancer With No Experience

Whether pursuing a freelance career or just searching for a side hustle, you can make the most of your adventure in the industry without any experience. There are numerous options to consider for that extra income. This article will explore these options and show you how to become a freelancer with no experience.
Choose an industry based on your preference. Do a lot of homework on your chosen industry. Get the best gear, a website, and a portfolio. Then, search for the best sites to work as a freelancer. With these, you can become a freelancer with no experience.
Although clients may sort for experienced freelancers, you can still get hired as a newcomer. But before we jump into how to become a freelancer with no experience, let's see some of the best freelance jobs that require no skills.  
Best Freelance Jobs That Require No Skills
Fortunately, you can do some freelance jobs with or without experience.
1. Copywriter: As long as you attend essay and creative writing classes in school, choosing this service will be great. Although most novice writers don't make much money, you can start charging higher once you become a pro.
2. Transcriptionist: Without experience, you can work as a transcriptionist. Working with clients by transcribing what you heard sensibly only requires a PC. This service might not pay high, but you can gain lots of experience from clients.
3. Social Media Manager: This is one of the best freelance jobs requiring little experience. If you are an active social media user, you can quickly use your hobby and earn cash! Your role is to create groups and maintain them. This service pays off well, especially when you get big companies as clients.
4. Online consultant: If you can communicate very well and you aren't quick to anger, then this freelancing job is perfect for you. It is very easy, needs no special skills, and pays well.
5. Blogger: You must have heard about blogging as it's a well-known job. That's because you can become a blogger with no experience by learning how to start a blog and scaling it over time. It entails developing and promoting a blog and writing follow-up texts. An ex-writer, online marketer, or photographer can be hired as a blogger or freelancer. The more you do, the better you become and the more you earn.
6. Customer Service: Services like this are often needed on freelance sites, especially by companies selling various products. Even small businesses and bloggers search for customer service representatives to handle their emails. If you can access a laptop and are good at explaining things, this customer service representative is a great start.
7. Virtual Assistant: A virtual assistant must follow directions given by clients. This job doesn't require skill or experience and is perfect for beginners. It requires you to email clients, Schedule meetings, create social media posts, send invoices, etc. Most virtual assistants earn up to $50+ per hour.
8. Appointment Setting: An appointment setter's work is to schedule consultations between prospective clients and sales workers. Your work includes ensuring essential meetings are booked for the sales team. This is one of the best freelance jobs that often require workers. It is very easy to catch up even without experience. All you need is a tablet, phone or laptop, etc.
9. Web Research: Your responsibility is to research various topics related to the companies that employ you, including compiling data and information and offering clients clear and concise presentations. You don't need much experience for this job. Web researchers are very popular and profitable.

How to Choose Freelance Jobs On The Internet?
There are various freelance jobs online, but choosing a real-fun job that wouldn't let you experience issues is needed.
Here are the important criteria:
1. Pick jobs that relate to your niche: you should pick jobs that relate to your chosen niche. For instance, if your niche is writing, you would select writing jobs like content writing, news writing, article writing, product description jobs, etc. Imagine a graphic designer choosing web research or consultant jobs; it never works out. And to become a game developer you need to get trained. Well, find jobs that best suit your chosen niche. Find jobs that best suit your chosen niche.
2. Pick jobs that employ beginners: some jobs are mainly for skilled people, but various jobs offer opportunities to beginners. Since your skills are beginner-level, concentrate on jobs you can handle well. Most beginners choose online consultants, social media managers, and sales organizations online.
3. Consider the complexity of a niche: you can also choose jobs you know the basics and can learn. For instance, web programming, web design, or illustrator requires serious education. But not anyone can understand it due to its requirement for total mentality. So, ask yourself if you can exert yourself to learn your area of interest.
Don't just pick a job simply to receive enough money when selecting freelance jobs. Choose what you love and will do well. You will start earning high at some point.
Where to Find Freelance Jobs as a Beginner?
There are countless websites to look for a job. These sites allow freelancers to search for jobs in a wider range to find jobs that suit their skills. You can download some apps to enjoy easy access from your dashboard.
Here are sites you can find jobs as a beginner:
Toptal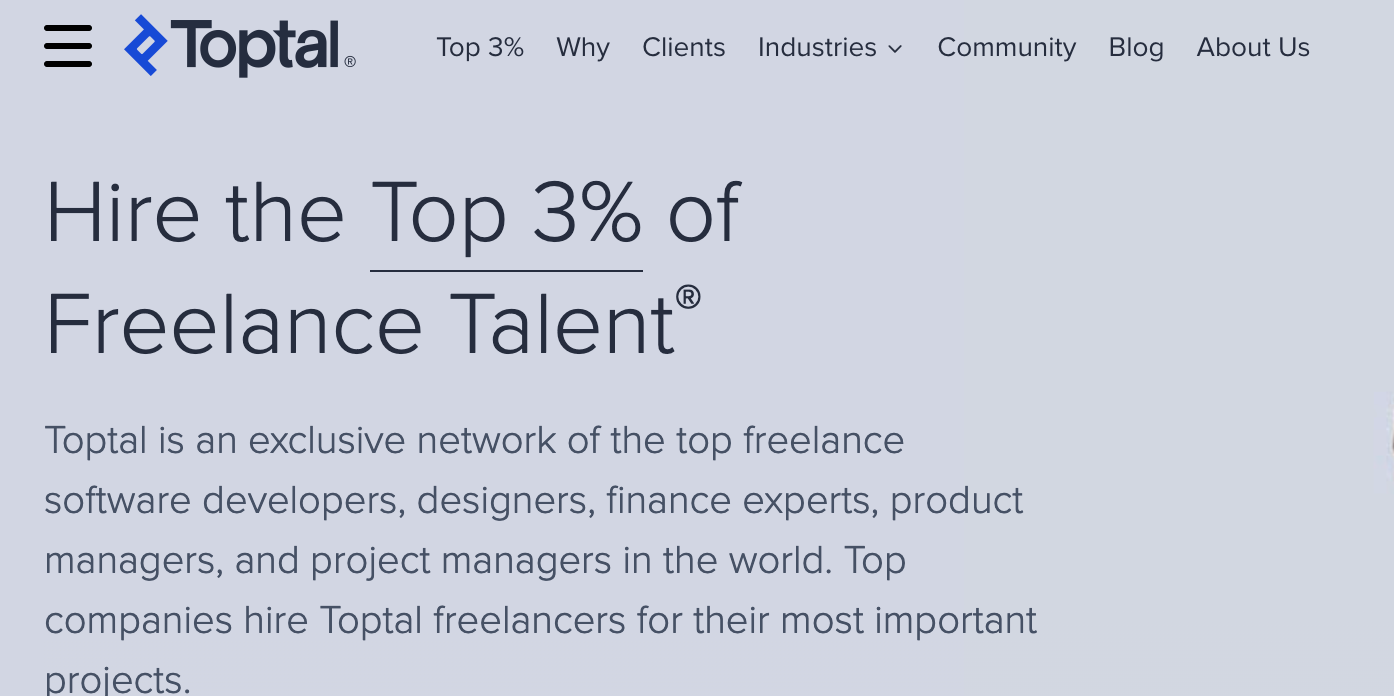 Toptal is a freelance website that fills the gap between employers and employees. With Toptal, you can work with companies like e-commerce, banking, healthcare, etc. A beginner can find a job on Toptal once you pass the test and vetting process.
Upwork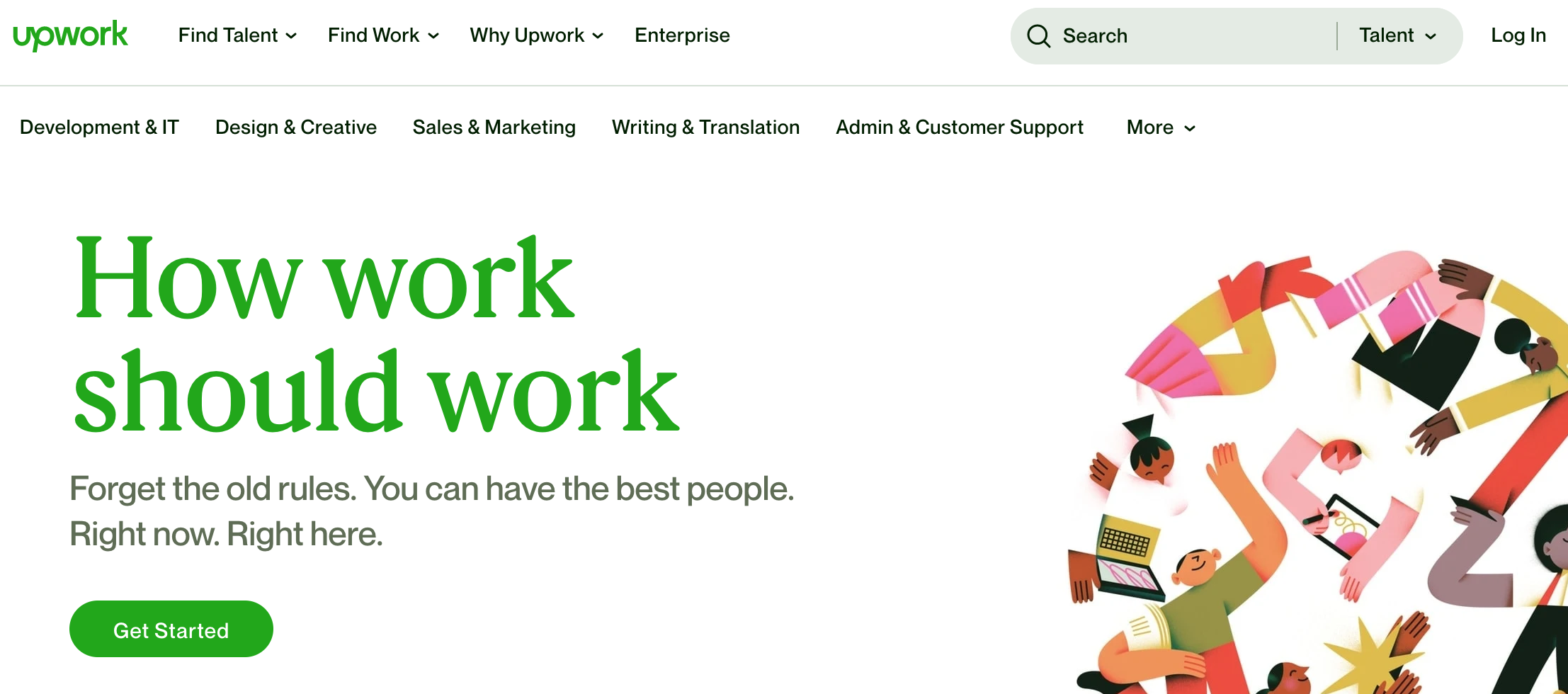 Upwork is one of the best freelance portals to find a job quickly. There are many general jobs like networking, data science, IT, accounting, copywriting, admin work, translation, social network administrator, etc. Beginners can use this platform to send clients unlimited proposals. Just a 20% fee will be charged once you get a new client.
Freelancer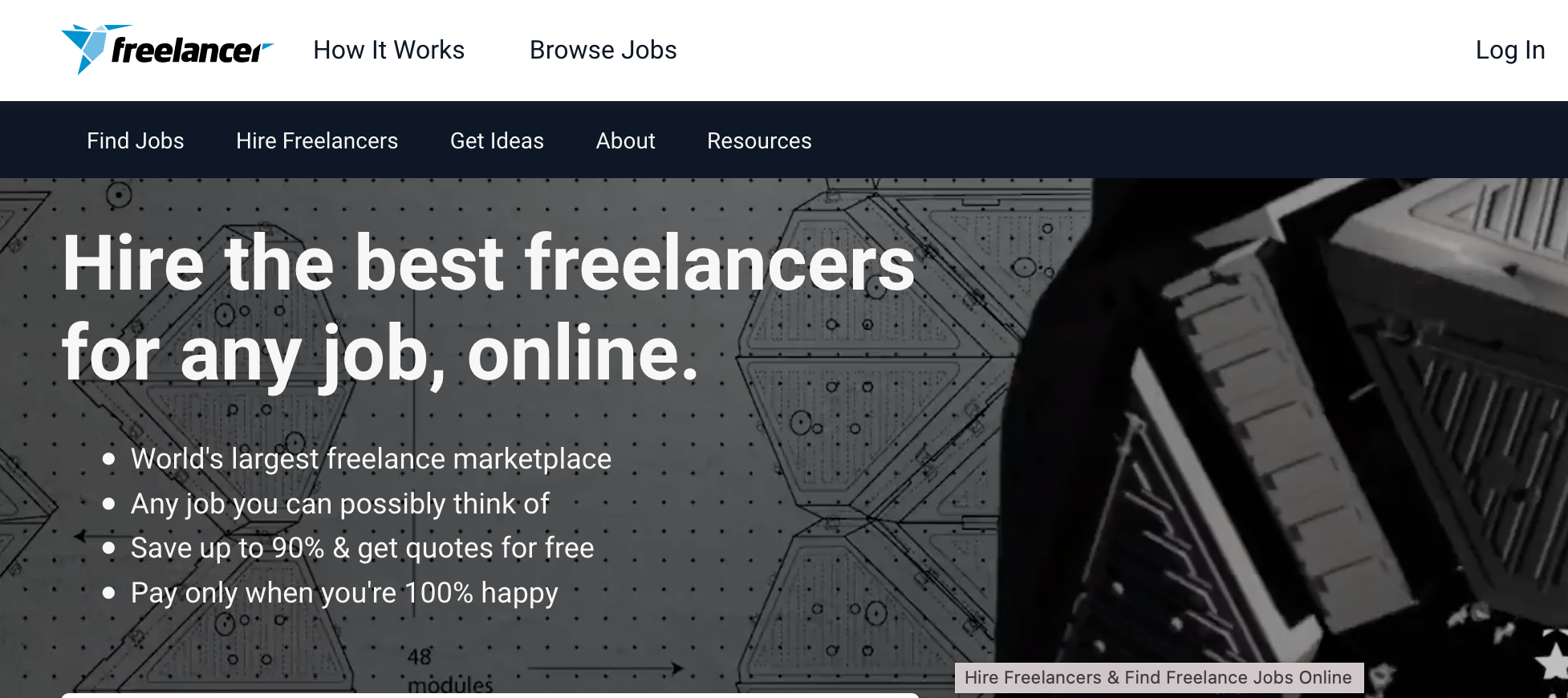 Jobs like product sourcing, data entry, content writing, sale and marketing, accounting translation, human resources, etc., are available in this portal. After registration, you get 8 free applications before membership fees emerge. It's a beginner-friendly website with devoted team advisors that make you're hiring faster.
Guru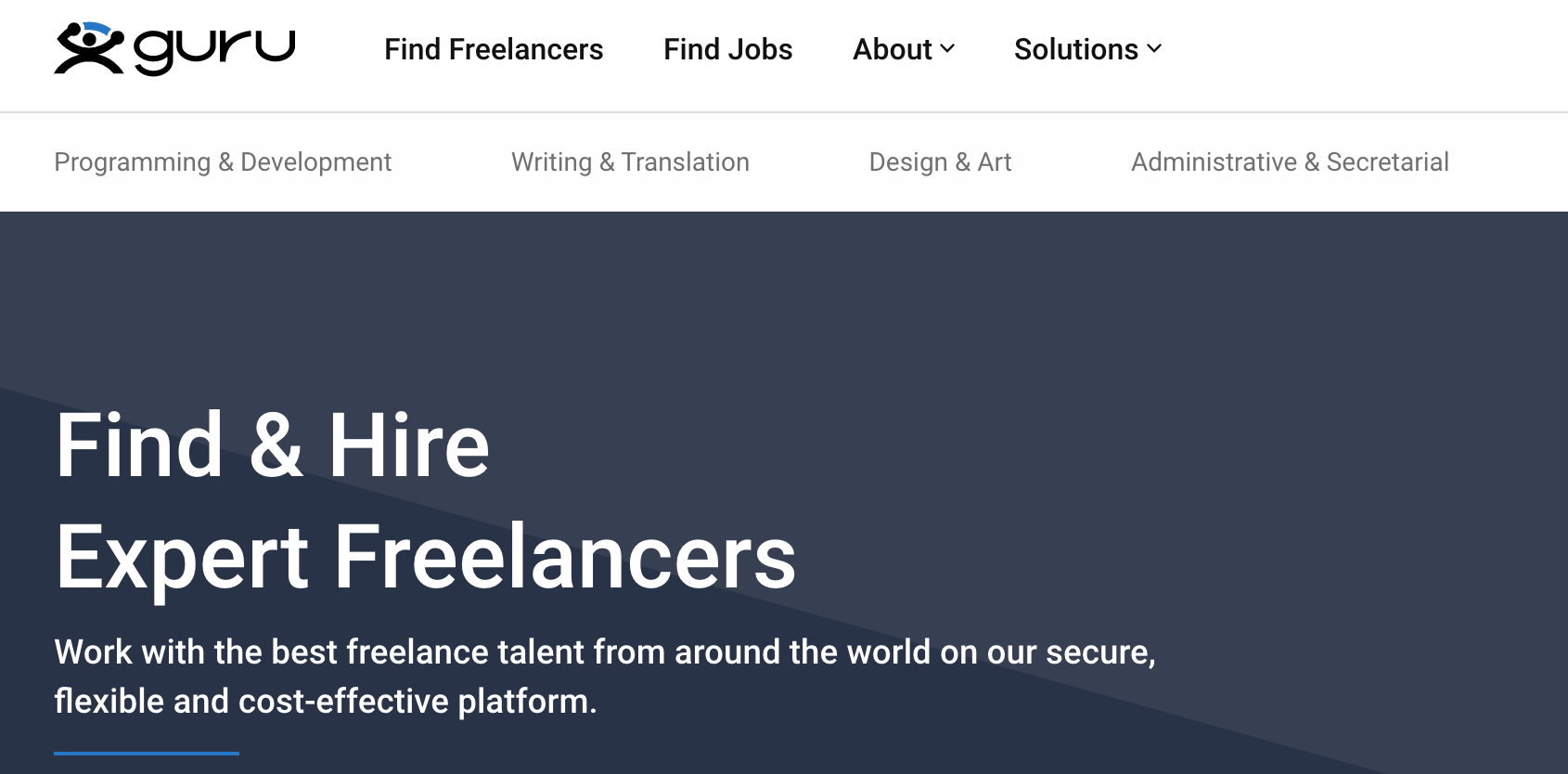 With guru, you can create a unique profile. Jobs like finance, engineering administration, marketing, etc., are available on Guru. It is a beginner-friendly website, allowing you to reach potential clients.
Truelancer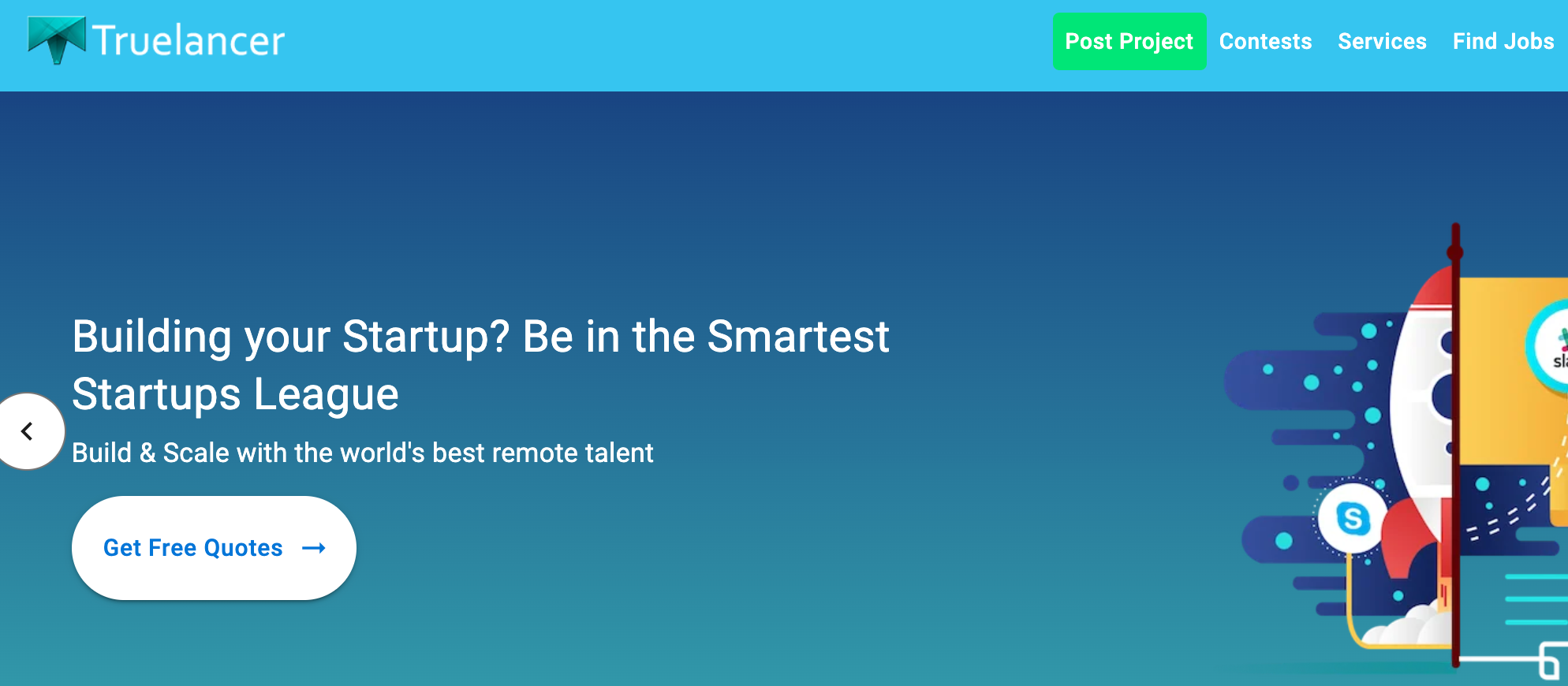 In Truelancer, jobs like marketing trainer, virtual assistant, work-from-home jobs, etc., are available. It is easier for beginners to reach potential clients and make money with this site.
Fiverr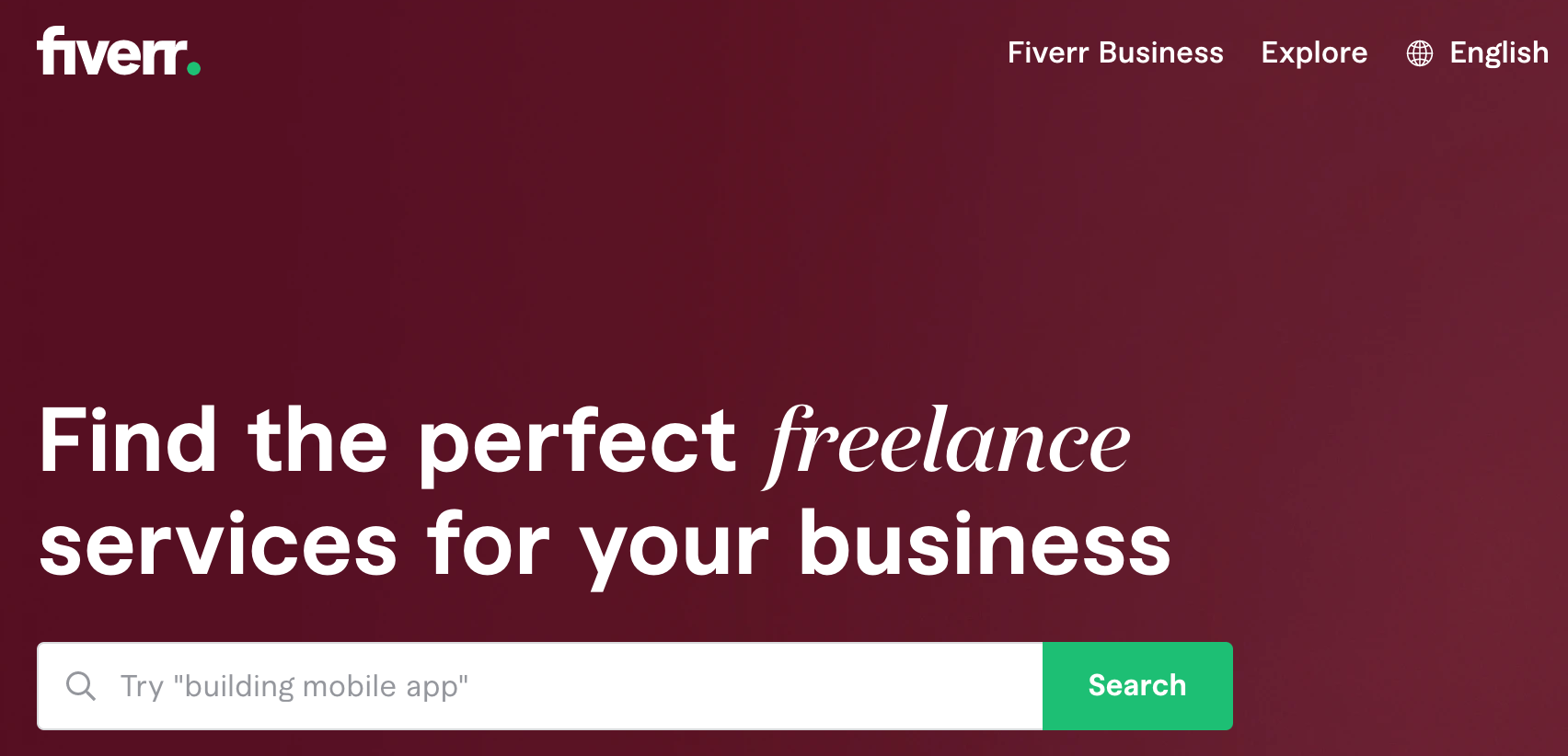 Fiverr is one of the top freelance sites that are best for beginners. Once you log in, jobs that suit your qualification will be lined up for you. Jobs that relate to writing, audio editing, video editing, digital marketing, etc., are offered on Fiverr. Also, this portal offers a simple method of creating a remarkable portfolio.

How to Get Hired for a Freelance Job as a Beginner?
1. Prioritize experience over earnings
Although you may need to charge, monitor your earnings, and strive to achieve your financial goals, try to make expertise your number 1 priority. If you can deliver many tasks to clients, you will get a paycheck once your results are worth the effort. So, focus more on giving your potential clients the best experience and results than your earnings.
2. Focus on what you are good at
Whether you're good at web development services or content writing, focus on the skills you're familiar with as a beginner. As a beginner, this will give you great freelancing opportunities.
3. Build a website
By building a website, potential and existing clients can reach out to your site for more information about you (portfolio, contact, years in the industry, etc.). Some clients believe that freelancers with websites are the real deal. So, if you get a website, your chances of being hired will increase.
4. Connect with the Community
There are thousands of freelancers in the industry, ranging from beginners like you to professionals. Connect with freelancers in line with your niche/area of specification. That way, you can learn more from them and do better with your clients.
5. Always be Online/Active
When you bid or apply for a job online, try your best to stay online and active for at least 14 hours. Clients believe that active freelancers are diligent. So, by staying active on the site, you can be hired. You can also use time-tracking apps by following this guide.
6. Research, Explore, and Think out of the box
In your area of specification, keep exploring, researching, and making the most of your experience in the industry. The more you learn, the more quality results you provide. By doing so, you can get rehired over and over again.
Conclusion
As a newcomer, finding the best freelance job you can do without experience is the foremost thing to do. Also, connecting with other freelancers in line with your niche, and being active on the site you're working with, will push you forward.  
Also, focus more on quality delivery than a paycheck. You can't start earning millions when you are just beginning. You need to provide quality and expertise in your results before earning a lot of money.
Start your journey with these tips and ideas on how to become a freelancer with no experience.

Guest Author: Lori Wade is a content writer who has experience in small editions. She is currently engaged in news and conceptual articles in the freelance industry. You can find her on LinkedIn.