How To Hire And Manage Multiple Virtual Assistants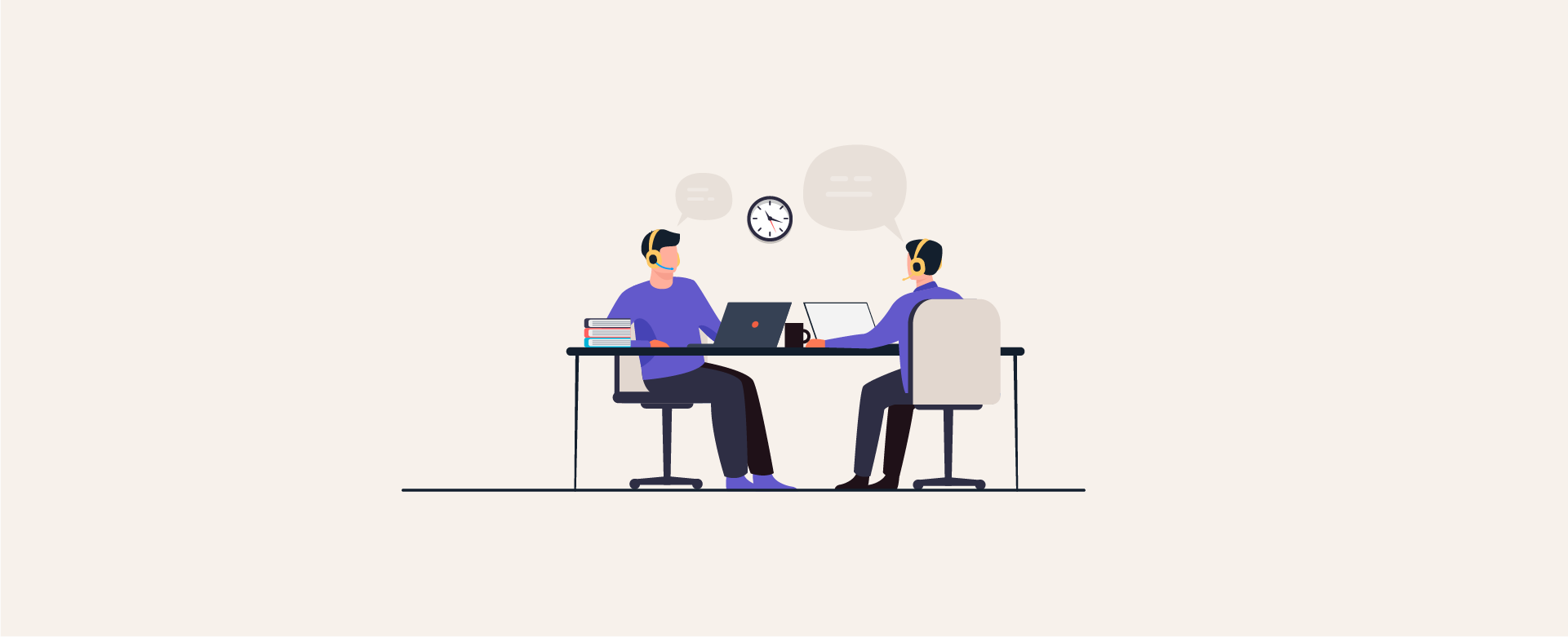 Virtual assistants have an essential role in the success of any company. They are crucial to increasing the productivity of your organization. Additionally, it gives flexibility to your business. With them, you only pay for the productive time. Weekly reporting businesses can save about 50% compared to hiring a PA.
Hiring multiple virtual assistants can be a good investment for your business. They can help you save time, effort, and budget for your business operations. If you wish to be at the top of your specific industry, virtual assistants may help you. They have lots to offer to level up the success of your business in a short period.
In this post, we will guide you on how to hire and manage multiple virtual assistants. With that, you will not be disappointed in hiring VAs in your company. Remember that virtual assistants can provide excellent benefits to help your company grow in your specific niche. So, you should take advantage of their talents and skills to make the best of your business.
Virtual Assistant Cost and Budget Considerations
A virtual assistant is a cost-effective alternative to hiring a PA. You only need to pay a monthly package instead of a yearly salary. It is beneficial to acquire a reduced long-term commitment which also lowers risk. You don't need to pay for PAYE, recruitment costs, downtime or coffee breaks, and holidays/ sickness with a virtual assistant.
Before you hire virtual assistants, you should consider the cost and budget involved in it. Virtual assistants can charge you differently. The following are the pricing options as you hire a virtual assistant.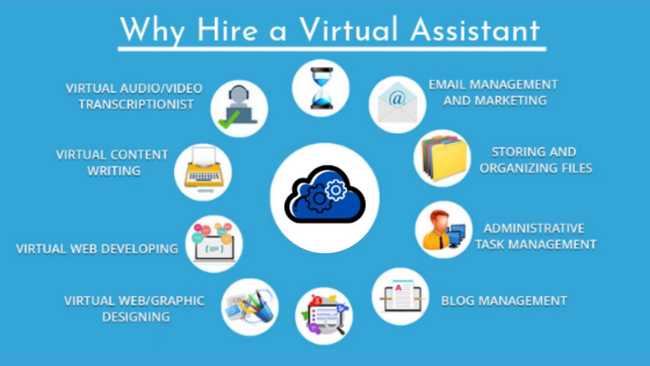 Source: Benefits of Hiring a Virtual Assistant
Hourly pricing
In hourly pricing, VA usually calculates the gross expenses required to earn to compensate for costs such as insurance, taxes, and more. According to statistics, about 85% of virtual assistants work on an hourly pricing basis.
One time project pricing
In this case, flat fees are usually the standard. In one-time project pricing, you don't need to worry about commitment for the long term.
Retainer pricing
This pricing option is ideal for a virtual assistant who wants to create a consistent schedule. With a retainer agreement, you can commit like 40 hours a month.
You can choose the pricing option that is convenient for you.
You should also consider the following factors for paying virtual assistants.
Types of virtual assistants
Some virtual assistants can offer your company various services. In contrast, others are experts in a specific area. For example, VA, which provides administrative support services, can charge you at a lower rate than VA, specializing in computer programming. Make sure to hire a virtual assistant that suits the niche of your business. So, you're not wasting your money and time for nothing.
To help you, the following is a list of virtual assistant jobs you may need for your business:
Growing network
Pulling enrolment reports
Messaging new people with your guidance
Engaging in social media posts
Emailing existing customers about deals
Funnel builder
Digital admin tasks
Email automation sequences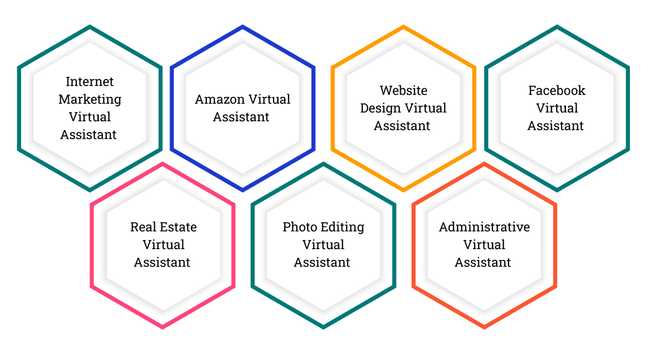 Source: Types of Virtual Assistant Services
Experience of VA
The experience of a virtual assistant is also a factor in the cost of service. If they are only a beginner, they will charge you a lower fee. On the other hand, if the virtual assistants have wide experience in the industry, you can expect to pay a higher price.
You should be ready to pay according to the needs of your business. It is also important to have enough budget to pay for the services done by your virtual assistants. Hiring well-experienced VAs can help to increase the productivity of your business. With this, you can improve your sales and income. You can also attain your business goals and missions practically and cost-effectively.
Knowledge to software
Virtual assistants with the knowledge of software have higher prices. If the software is more complex, the higher the price. However, paying higher fees will give you peace of mind when it comes to your software needs. It can help you to make smoother business operations.
Work style and communication
If your company has difficult projects to work with and needs consistent communications, you can pay higher. You need to help the virtual assistant fully understand their roles and responsibilities to meet your expectations. Communication is the key to success for any organization. You need to communicate well with your virtual assistants. Then, they can also communicate effectively to your customers on your behalf.
Location of the virtual assistant
The location of the virtual assistant can also impact the service rate.
How You Can Hire Virtual Assistants
Do you plan to hire virtual assistants for your company? If yes, consider the following tips.
Figure Out Your Budget
Your budget is a major factor in hiring virtual assistants for your organization. If you have many tasks for virtual assistants, it can be too expensive. With that, you need to find out first the cost of a virtual assistant.
Make sure you can afford the cost of services of your virtual assistants. As we mentioned earlier, the cost can depend on several factors such as years of experience in the VA, types of services, location, and more.
Search for a Virtual Assistant
Obviously, you need to search for virtual assistants to hire them. With lots of VAs on the market, it's challenging to find the right one for your company. So you should carefully search for reliable ones.
If you're looking for virtual assistants, you can find them through 3 options:
With job sites and freelance platforms, you can access many candidates to select from. Compared to job sites, freelance platforms have better payment protection. On the other hand, you have less control over virtual assistants with an agency. You should search for virtual assistants that will assist you in meeting your business needs.
Prioritize Vertical Skills
We live in a digital world today. You should prioritize vertical skills when hiring virtual assistants. Vertical skills are procedural, technical, and discipline-specific. These are specialized skills in a similar field.
For example, are you searching for virtual assistants to handle customer support? Then, you should hire a virtual assistant who has experience and knowledge in the customer service industry. It can help you to produce the best results from your business projects.
Do a Trial Run
If it's your first time hiring a virtual assistant, you can do a trial run. Before you commit to a long-term contract, it is safe to hire them for a short trial period - a norm for the medical industry in getting a virtual receptionist for assisting patients on a day-to-day basis. A week or 30 to 60 days can be enough. A trial run allows you to see if you can work well together in the long term.
It is better to find virtual assistants with wide knowledge and experience in the industry. With that, you can get quality service from your virtual assistant. You should find them from reputable providers, so you will not be disappointed later.
Adapt Your Approach
Hiring the best virtual assistant for your company is not enough. Make sure to adapt your approach. Check the instructions you provided. Be clear about what you want, the time frame, and how you want it done. You should be specific about the results you wish for your project.
It is also crucial to maintain communication between you and the virtual assistant. For example, you can monitor through messages or occasional video chat. As the virtual assistant completes work, you need to give feedback. If everything is fine, being thankful can suffice.
More importantly, you also need to consider the setting of deadlines. If you have the proper deadlines, the VA can't be able to meet them, which may lead to poor quality of performance. They may also quit if they find you demanding.
Clearly Communicate Expectations, Duties, and Pay
In hiring virtual assistants, you need to have realistic expectations. There can be a learning curve in the beginning as the VA adapts to your working style. You can expect improvements until you receive the perfect performance of the virtual assistant.
You can tell them their duties to handle your business projects. With that, they can clearly understand how to perform their roles and responsibilities in the best possible way. It is also essential to discuss the payment schedule and hourly rates. You can pay based on the completed tasks of your virtual assistants.
Remember that communication is key to any relationship. Make sure to maintain good communication between you and your virtual assistants. You should have a mutual agreement on how your business project was done.
By following these tips, you can hire the best virtual assistants who will help your company's growth and development. More importantly, you have an assurance that the time, effort, and budget you invest in the virtual assistant can provide you with a successful return.
How to Manage Virtual Assistants
Managing virtual assistants within your organization is quite challenging. Worry no more because we will guide you on effectively managing virtual assistants. Read further.
Project Management
Project management is vital to managing virtual assistants. You can use project management tools to track and measure the productivity of your VAs. It is also essential to adapt your metrics to the duties of every virtual assistant. Analyzing and tracking metrics can help you determine what's working and what aspects need improvement. The metrics are specific for every task.
Time Management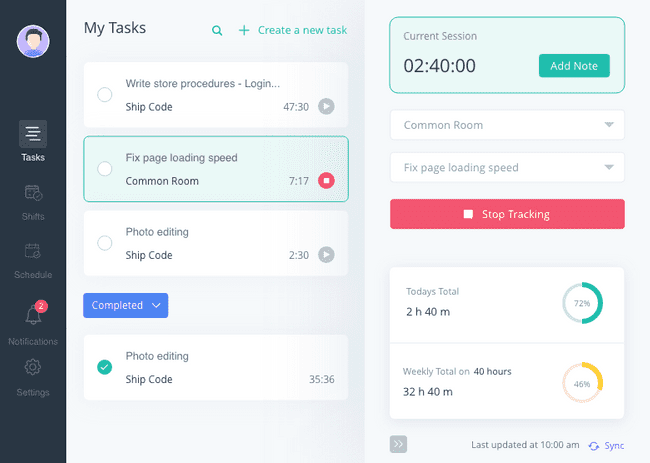 Managing virtual assistants requires time management. You can use a time tracking tool like Apploye to make the best of your virtual assistant management. It can be an efficient time tracking tool to reduce manual errors. It also enhances proper time management across your organization.
Apploye time tracking can provide you with effective client billing. It will help you improve budgeting and how much money or time needs to be allocated for a specific business project.
In addition, the time management tool comes with an intuitive dashboard. You can see the top-performing virtual assistants based on the activity percentage and the time logged. As a result, you can retain the best virtual assistants who can help increase your organization's productivity.
Leads Management
Leads management is beneficial for managing your virtual assistant. You can reach potential leads from the Linkedin sales navigator to help your business meet its target audience with this. So, you can increase your competitiveness in your specific market. It also helps to enhance the credibility of your business.
It is also good to use a leads management tool like Snov.io. It is loaded with advanced features for your lead management needs. Snov.io is a tool that will scale your outreach using personalized email drip campaigns that convert and engage.
The tool will help you save time in finding leads. It offers automated lead generation to improve business processes.
Invoicing and Payments
Invoicing and payments are also important for managing multiple virtual assistants. You can also use reliable tools for invoicing and payment procedures. So, you can save time and effort on these tasks.
Delivery
The delivery of work is crucial to determine whether your virtual assistants are productive or not. You can give feedback once your virtual assistant delivers their work. If everything goes well, you may commit with your VA for a long-term period. If you're not satisfied with their work, you can do a trial run and work with them for only a short trial period.
By considering these things, you can better manage multiple virtual assistants within your organization.
Final Thoughts
To sum it up, hiring a virtual assistant can offer lots of benefits for your business. It can help you save time, especially if your business has tons of tasks that need to be done regularly. In addition, you should also know how to manage multiple virtual assistants well.
With the help of this post, we hope you already know how to effectively manage virtual assistants and hire the best VAs that will lead you towards success with your business. So, you can have a more profitable business.