How Time Management for Managers works in IT Industry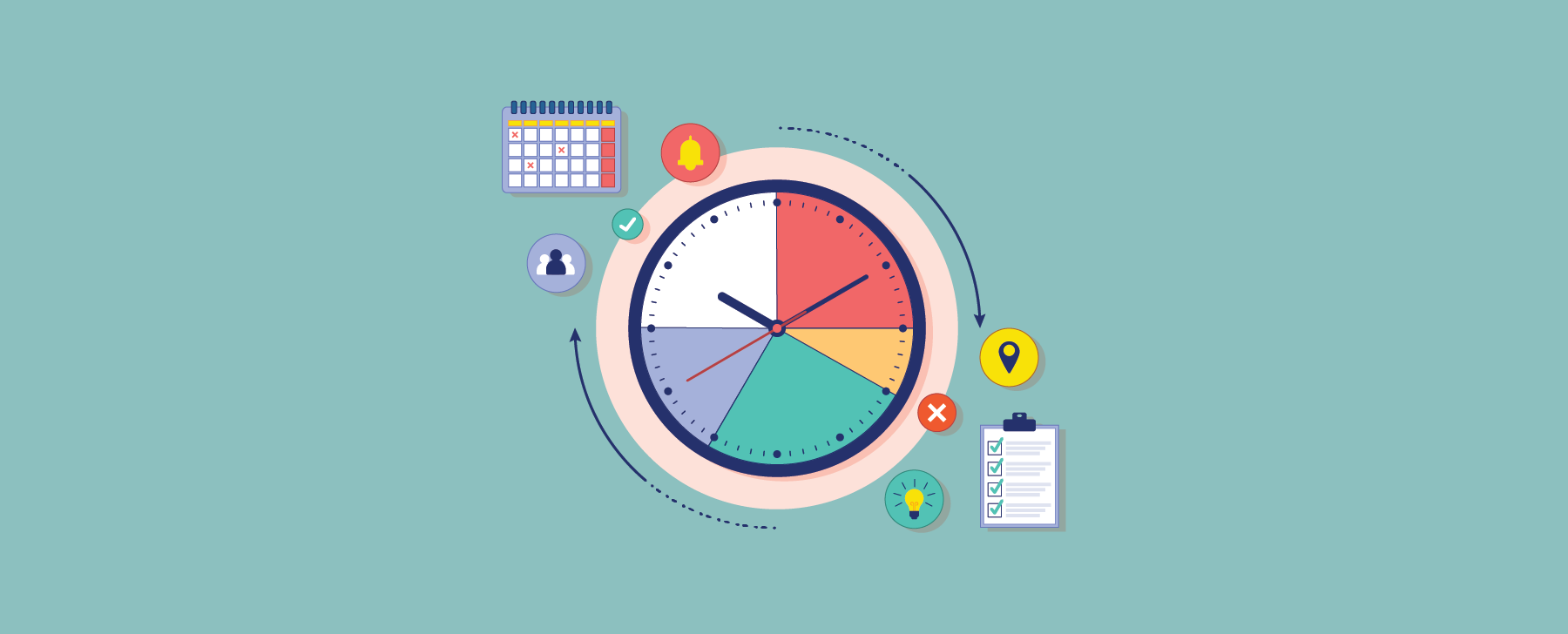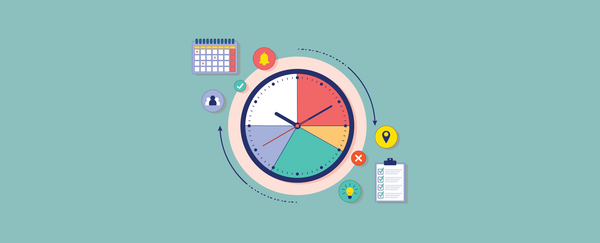 The information technology (IT) sphere includes many areas that need a careful and professional approach. It is vital to choose the right software for time reporting and tracking to handle any processes in your company, whether it is product development, marketing, design, or customer support. While project managers often try to combine many tools in their arsenal, you could find and use a single time management instrument to maximize the performance of your business activities.
Using time tracking for your small or medium business will get your business in order and top up rankings sooner than you imagined.
How IT Companies Handle Time Management
You can generally divide the IT industry into product and outsourcing companies that work as contractors. In both cases, they often apply time management for managers:
In product companies, time tracking helps with project management – to measure the time spent on a task to better plan new tasks and set estimates for the future.
In outsourcing companies, time tracking is used for billing and generating reports to the client for each milestone.

With the transition to a work-from-home regime, time tracking in many companies has transformed into all-your-activities-tracking. A special term has appeared – bossware – applicable to tracking programs that monitor all employees' actions and record every step, from coding and reading StackOverflow to personal passwords and chats with friends. The peculiarity of bossware is that it raises privacy concerns and can work in a stealth mode, which causes outrage among many employees.
(Source)

Still, when properly and ethically set, time management for managers in IT allows a better understanding of the productivity of each employee and the team as a whole and the progress of work on a project or specific task. In any company, each employee has a lot of diverse assignments, and often specialists are faced with the fact that they cannot assess how much time they will need and do not meet deadlines, switching to one or another task.
Benefits of Time Management for Managers in IT
Generally, the multi-user tools for time management allow every team member to take their place and at the same time work with other members as one mechanism, producing maximum results. Small but important features like getting notifications about page modifications and working on business projects collaboratively are super significant and will boost your productivity.
The pluses of time tracking software for IT developers include:
Accounting and project management in one tool. Frequently, time tracking programs combine these two solutions offering high accuracy in both. For instance, tools such as Apploye allow you to get automatic reports of project budgets while having them reviewed by a person, which is important for many businesses.
Easy way to spot productivity. It can help you improve workforce management by breaking down the time at work. Automating employee attendance is also a useful feature.
Managing specific branches of your work. In IT, it could reduce budget leaks and technical overhead on software development or analyze the time your team spends working out this or that app's features.
Allowing integration with already used tools. Good software for time management will conveniently co-exist, for instance, with customer relationship management (CRM) systems you or your sales representatives have used long before and add up to their effectiveness. In software development, many time trackers are, luckily, compatible with tools such as GitHub.
Are there any drawbacks to time tracking systems? Well, yes, if we're speaking about bossware. Such an approach is considered unethical, so it may cause mistrust and protests from your employees. Feeling that they are being watched without their will can lead to a drop in productivity and even staffing churn.
Types of Time Tracking
As mentioned above, time tracking is the sphere that covers both personal and business project time management.
The personal type is about identifying the highs and lows in an individual's work during the whole working day, spotting the pitfalls such as various distractions, and helping employees optimize their working routine. For this type of time tracking, time blocks are widely used. They allow team members to focus on the issues of primary importance and set clear limits. For instance, using time blocking for specific goals such as 'Drafting a plan to launch a new feature in the app' would give you more accomplishments than just having a planning point 'To work on an app' which is vague.
Project time tracking is designed for managing teams or whole departments working on the same project. Each project manager strives to have complete information about the progress of a particular task, meeting the deadlines, resources, and budget they need to complete the project.
Using project time tracking software, managers can see which employees are more productive in completing tasks, who need help, and who are accessible for new tasks. Project time management allows managers to see the whole picture, correctly allocate resources, and work more productively for the entire team.

Effective Time Tracking Methods for IT Teams
When managers realize they need to implement time tracking in their team, it's time to choose the appropriate method. There are many of them, and it all depends on the size of the team, the characteristics of the project, the main tasks (to increase productivity, calculate resources, issue invoices for the client, and so on), and the desire of the project manager to use particular software.
So, the selection of ways to track time with the help of specialized software is impressively broad. Still, not all of them work equally well, not to mention bossware has mostly negative effects. So, here are basic time management methods:
1. The spreadsheet method
In this case, you simply use an Excel sheet and manually add the time spent on a specific task. For an IT company, typical columns would be:
Activity;
Client / Employee;
Start Time;
End Time;
Total Hours Worked.
This method is good for freelance developers or employees in a small IT company. It's accurate, and you can easily summarize it and send a report to the project manager or client. Still, adding everything manually is time-consuming, even if you have a timesheet template, and one may forget to fill out the chart sometimes.
2. The honor system
Here everything is based on trust. Employees report the time they think they've spent on a project. It's just like saying, 'I think it took me 25 hours to complete this task'. Based on this rough estimate, the project manager or client counts the amount to be paid.
This method is straightforward and fast but inaccurate. An employee can round up the hours spent up and down, and from the point of view of resource planning, time budgeting, and calculating productivity, this method does not bring any benefit.
3. Time tracking software method
Time management software automatically tracks time spent on tasks and can generate invoices and reports. The employees, their project managers, or clients know exactly how much time is spent overall, how much time it took to perform a specific task, and when productivity started to drop.

There are three main types of time tracking software:
Automatic software works constantly and tracks all your computer activities, both work-related and not. For now, such software can't identify whether you've just scrolled your Facebook feed or had a chat on work issues with your colleague there, so it also gives only a rough understanding of time spent on the project. Also, there is bossware mentioned above that tracks and records everything you do on your laptop or PC. It may be set to work in stealth mode, but using it may not be 100% legal since it may record personal data.
Manual software. In platforms such as Apploye, you start the task timer manually when you're going to work on a task. Also, you can add a description to the activity tracked, so it's more accurate than using automatic software and gives you, your client, or project manager a better understanding of your productivity, the pace of work, and blockers if any.
Software as a part of a larger project management solution. You track time, collaborate, discuss, create and close tasks in one place. This approach is more suitable for huge IT companies, and such software is usually pricey.
Using tags for categorization. Having specific IT projects, splitting them into manageable tasks, and being very accurate about activities definitely add up to the results. If you want to go deeper, using tags would be even better. For example, by sorting business activities out by the tags invoiced, edited, or reviewed, you get control over every aspect of your projects.
Choosing Time Tracking Software for IT Managers
Time tracking software is known as the most reliable method. Since every minute and second is a treasure in the IT sphere, time management allows managers to get it all automated. Besides saving time, this method will grant better workflow and collaboration, accurate work scheduling, and monitoring.
The absolute necessity in every tool for time management includes:
1. Real-time tracking feature. This tracking is valuable because it lets you see the real work dynamics and have every worker see their results here and now.
2. Convenient reports. The app or service is good if you can customize reports and choose a convenient form for them – in a dashboard or timesheet that pops up daily, weekly, monthly, etc. It's also great if you can have reports about the time spent on a project for each person or group of people working together.

3. Easy data export. As you gather the data about the IT team's productivity and the time spent on separate assignments, sooner or later comes the moment when you've got to organize it. A really good time management app will let managers download invoices and timesheet documents in PDFs and CSVs.
How IT Managers Can Use Time Management Data
Accurate time tracking can greatly help IT by, first of all, letting employees be mindful about how much and how long they work. Recognizing top team members and getting them motivated about their time management is another bonus that every business in IT, probably, wants to have. Especially now, under conditions of remote or half-remote work.
Analyzing received data from time tracking, you will notice the tasks on which the most time and resources are spent. Most likely, these are tasks with blockers or bugs – this is an occasion to discuss with the employee what took him/her so long and the difficulties in completing the task.
By studying the time spent by each employee, you can better plan resources and time for the next projects and set realistic deadlines.
Also, the data obtained with time tracking allows you to be more accurate when billing your employees or preparing timesheet reports for your clients if you are an outsourcing IT company. When you bill workers based on the data from timesheets, you don't risk underpaying them. In the same way, if IT developers get paid hourly, the manager can come up to every client with an honest and clear picture of what work they've paid for.
How Managers Can Get IT Employees Track Time
As a rule, getting used to tracking time doesn't happen in a wink. Be ready that the adoption of time tracking will be a process. Yet, tips like the following are sure to help you.
Clarify the purpose and benefits of this requirement for the employees. Just be specific about your team's goals and clear up the reasons for introducing the novelty of time management.
Make the experience rewarding and include some fun. Celebrate the wins of every IT team member without making them compete or think that the company doesn't trust them. Include a system of incentives such as buying them lunch once a week or organizing a 'chill hour' for a company's get-together based on those results.  
Prevent burnout. Even when everybody has already got interested, don't give more workload than the crew can manage. Be flexible. It's okay to get some work off from an employee or re-shape management of activities by dividing the project into small parts that don't feel like a heavy burden. You can also organize some time management games and activities.
Don't spy on them. Nobody likes it when they are not trusted and violate their privacy. Don't use bossware or install hidden time trackers on your employees' laptops. Let the team demonstrate their value through their completed tasks.
Conclusion
The pluses of automated time management for managers in the IT sphere are, in fact, immeasurable. Whatever project your team is working on will allow them to avoid recording the time manually and give a sense of completion every time they meet the deadline. With a good tool for employee time tracking, your business will also get rid of annoying distractions; you will take time management to a new level and create an empowering and productive business culture for every team member.
Guest author: Alina Tytarenko, Senior Outreach Manager at SE Ranking. Alina finds it useful to manage work time and reach goals effectively. You can connect with Alina via LinkedIn