Best Virtual Assistant Software & Apps in 2023 (Top #31 Tools)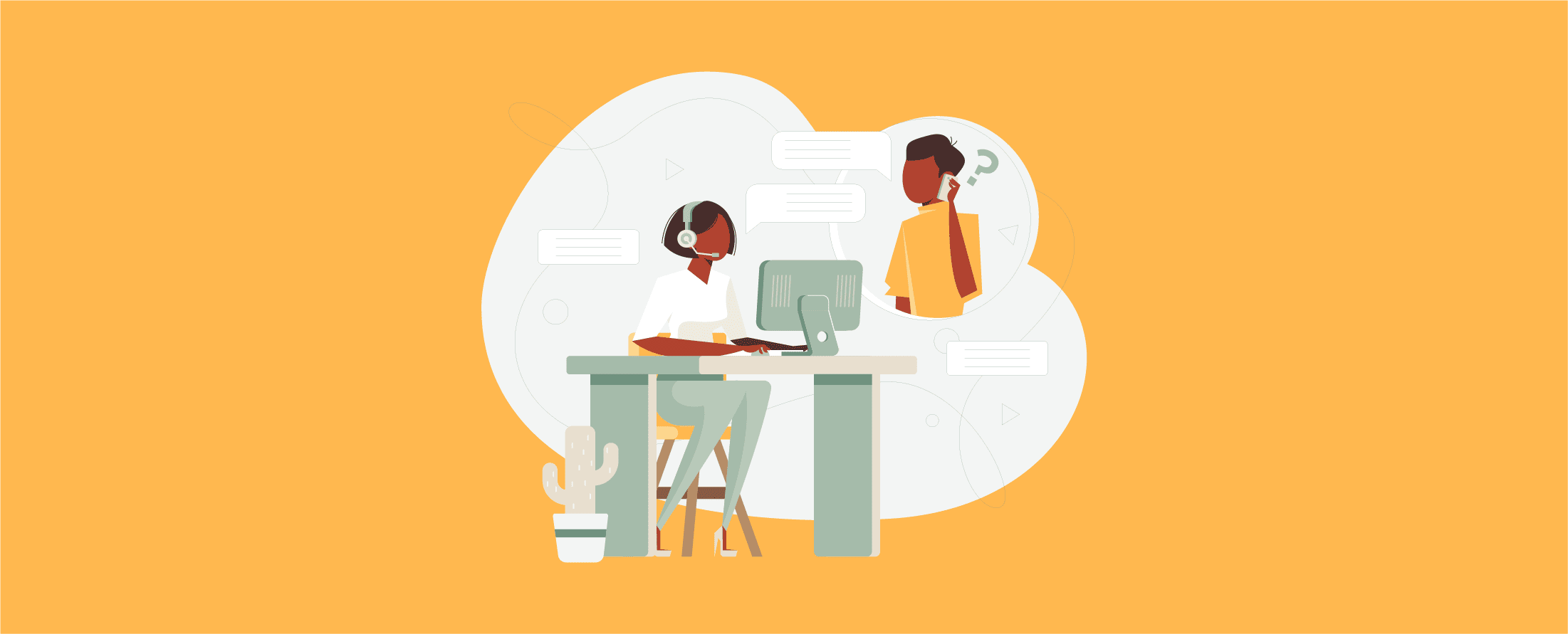 There's so much to do nowadays to be productive but so less time to do it all. To focus on your top priorities, you might even think of hiring a Personal Assistant. However hiring a reliable personal assistant is a long-term process and costs you more money to pay them the salary, bonuses, and benefits of in-house employees.
Nowadays, most of a personal assistant's tasks can be done virtually; why not hire a Virtual Assistant?
A Virtual Assistant with proper software tools can smoothly manage your daily tasks. The point is to free up as much time as you can to focus on your top priorities. If you're on your way to hiring a virtual assistant and looking for the right software tools for your virtual assistant and don't know where to start, then this article is for you.
In this article, we've recommended 30 virtual assistant software tools to help you get more out of your virtual assistant.
We've also categorized all of these tools for your convenience; feel free to jump into the category you would like to discover more about.
Time and activity tracking
Communication
Accounting and bookkeeping
Password management
Scheduling and appointments
Project management
File sharing and document management
Social media management
Virtual assistant software
Time Tracking Software for Virtual Assistant
Time tracking tools are essential in handling remote employees. You have to pay based on how many hours they've been working, so it's closely related to your expenses and must be a reliable tool that can give you the data based on which you can pay them. Good time tracking tools also allow you to see how that time was used.
Whether your virtual assistant is based on hourly payment or not, time tracking tools can give you more valuable insights that you can use to work more efficiently.
By observing your virtual assistant's activities, you can easily spot areas where your virtual assistant might need more collaborative information. You can also learn which tasks your virtual assistant is best at so you know how to delegate similar tasks in the future.
Whether you're new to time tracking or an expert on time tracking, you should check out Apploye.
1. Apploye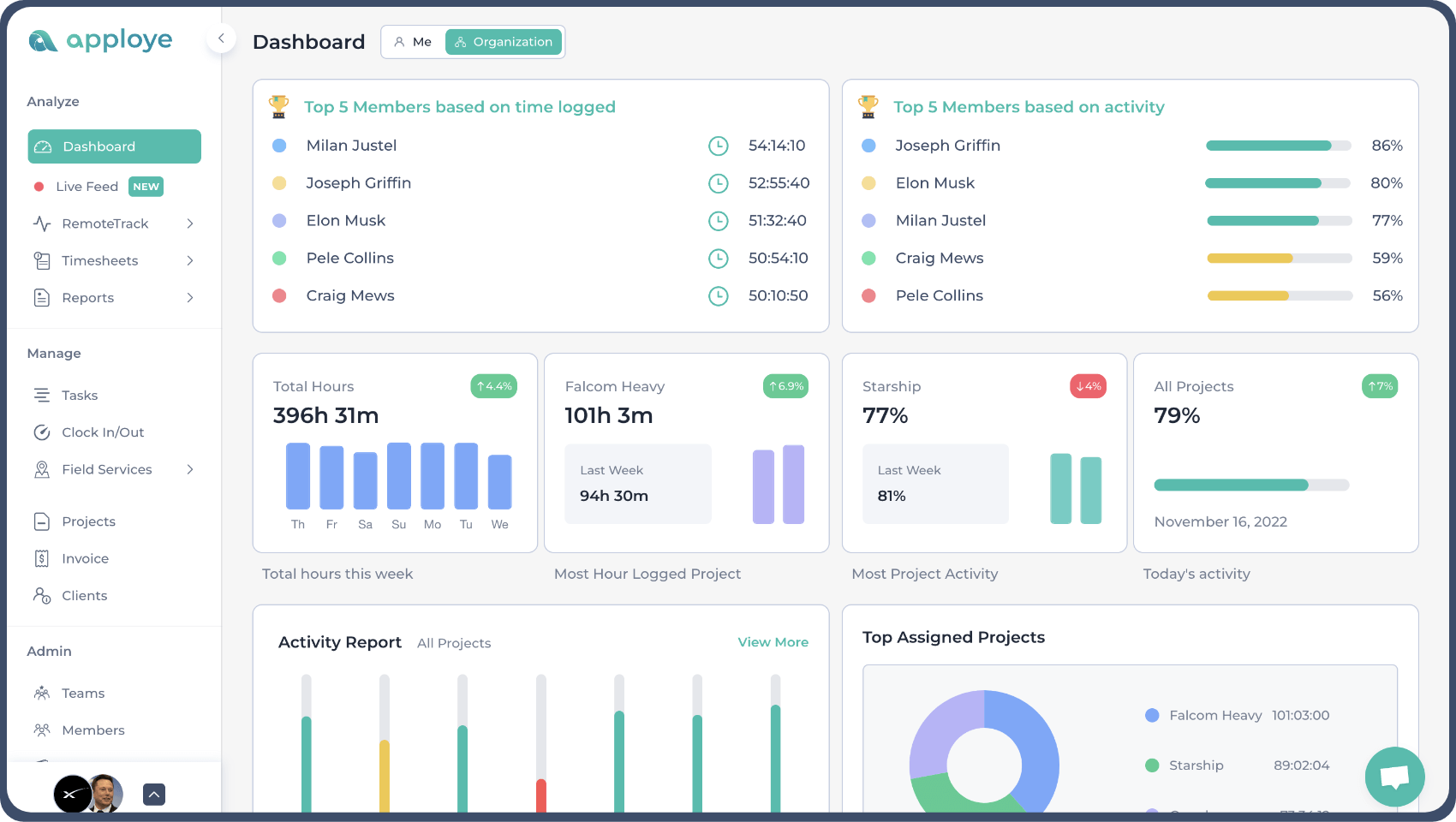 Apploye is a very powerful time tracking tool. You can not only use it to automate your timesheets so that you pay your remote employees accurately, but you can also use it to track your remote employee's time and activities to see how productive they were while working.
It can be used as both an online and offline time tracking tool to enter time and customize timesheets manually. It also creates detailed reports that can give you more visibility into how your team works. By tracking all this information, Apploye can give you a detailed productivity report of an employee.
Apploye also generates payroll and invoices to help you calculate the time your virtual assistant is spending. Managers can easily see who's working on which project through the simple dashboard. It is an intelligent tool to keep track of your virtual assistant and other remote employees. Whether you pay your virtual assistant hourly or not, Apploye can show you what tasks your assistant accomplished for you and how long it took.
Apploye is available in Windows, Linux, Mac, Android, and the Web. It can also be used to assist in managing your in-house team.
Communication software for virtual assistance
Communication is the backbone of remote work, and it's essential to reach your remote assistant whenever you need them. Constant connection with the virtual assistant can make you feel like you and your assistant are working inside the same room.
Under this Communication category, we've listed both the instant messaging tools and the conferencing tools to properly communicate with your virtual assistant whenever you need them, either with instant messages or with video calls or to host a video conference meeting.
Here are the programs that can help you with communication:
2. Slack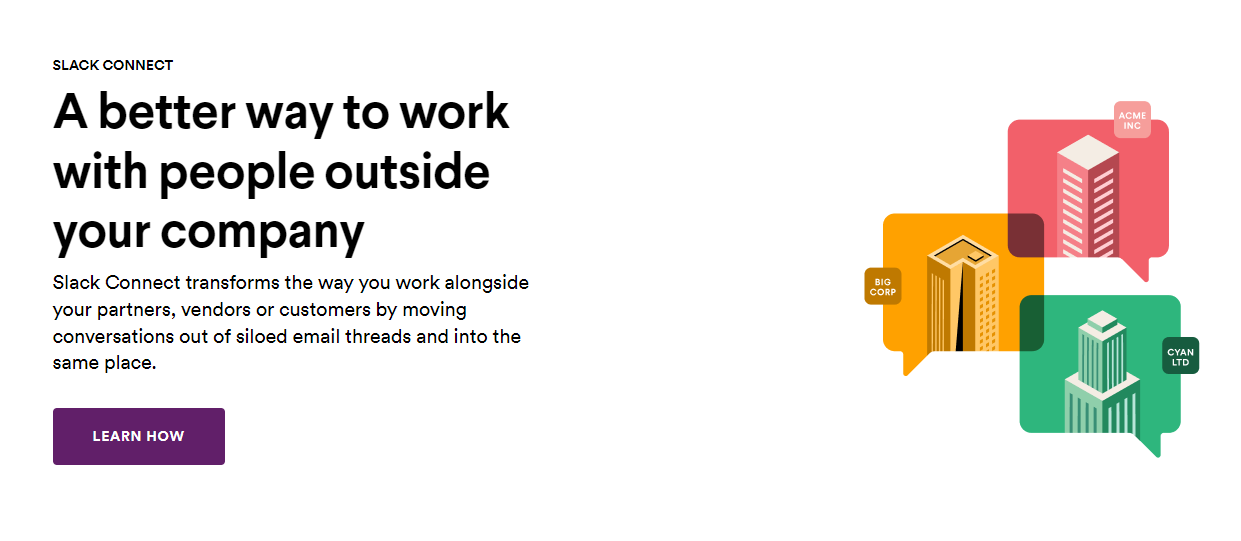 Slack is one of the incredible communication tools used by more than 750,000 businesses.
Slack is the replacement for email communication that eliminates all the time-wasting that comes with it. Slack's main features are the channels that are essentially group conversations that revolve around a set topic.
Channel features in Slack can give your virtual assistant and the other team members an organized way to communicate. Adding your virtual assistant in the company Slack can give your team a way to connect with them directly.
Slack has other necessary features, like file sharing and video calls.
3. Flock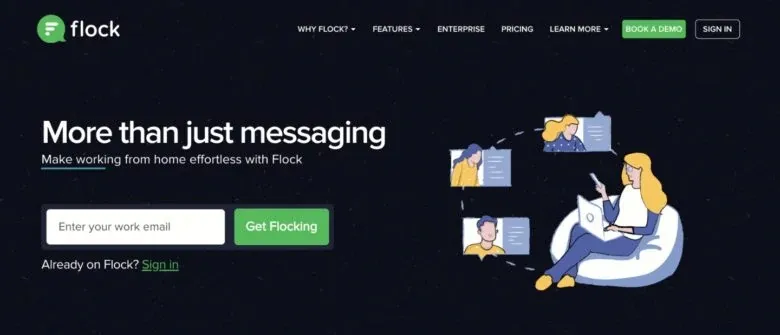 Flock is a lot like Slack, but it has its uniqueness and calls itself a team messenger and collaboration platform. It places a heavier emphasis on productivity features. Some standout features, such as to-do lists, reminders, and voice notes, can help you delegate your virtual assistant tasks properly.
4. Chanty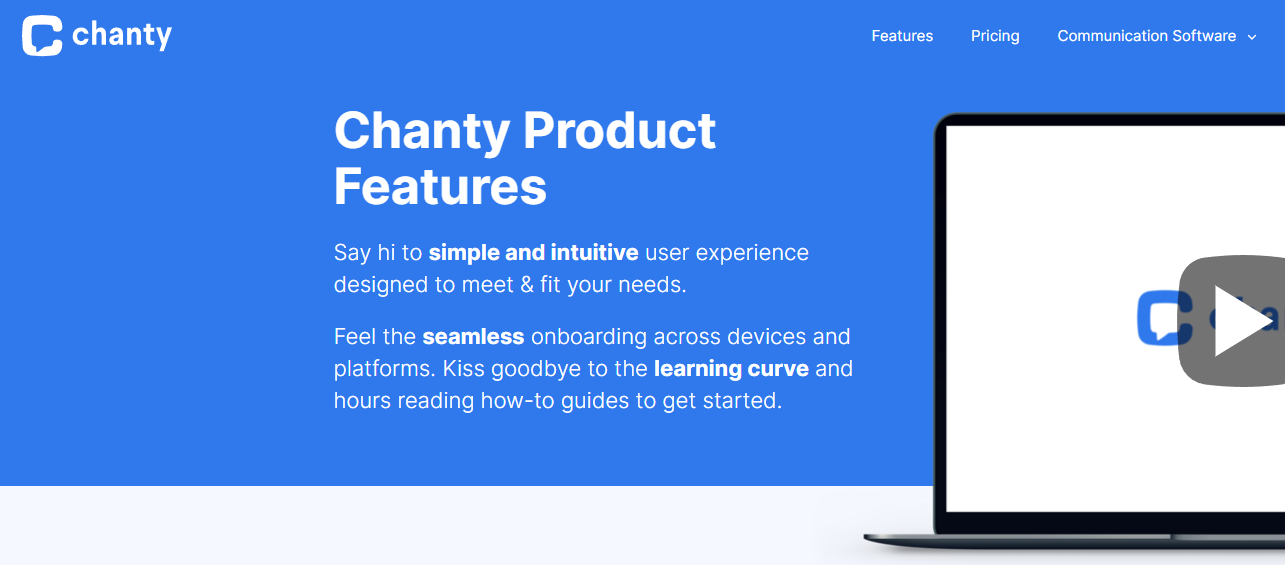 Chanty is also a team communication and online collaboration tool designed to help remote team members stay organized. It lets you import team data and message history from other messaging tools like Slack and Flock, making migration easier.
Chanty also integrates with dozens of popular productivity tools, allowing you to boost your productivity and improve the team's collaboration. It's also less expensive than Slack and offers faster file transfers and more storage.
Chanty also lets you search your entire messaging history from the first day you started to use the program, so you won't lose any information because you had that conversation a long ago.
5. Microsoft Teams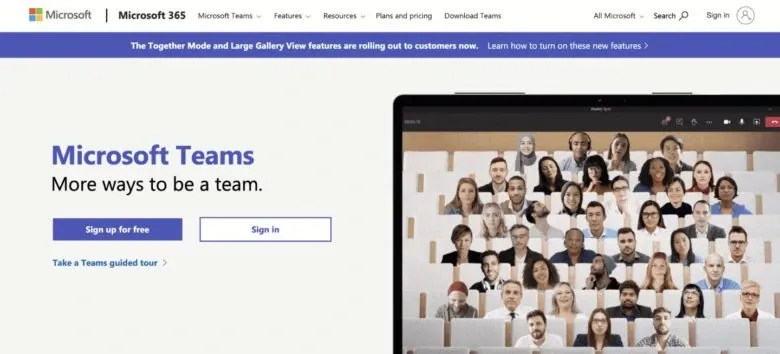 Microsoft Teams is Microsoft's communication solution for business. It enables remote teams to have audio and video calls, chat, as well as schedule meetings. You can use it to collaborate and share files with your virtual assistant in real-time. This is the right choice for people who are already using Microsoft's ecosystem.
WhoBot is a unique feature of Microsoft Teams, which makes it stand out in the market. It's an AI-based chatbot that helps you find specific information about other members of your team and can let you questions about the organizational structure or can even allow you to find a subject-based expert in a particular area.
6. Salesmate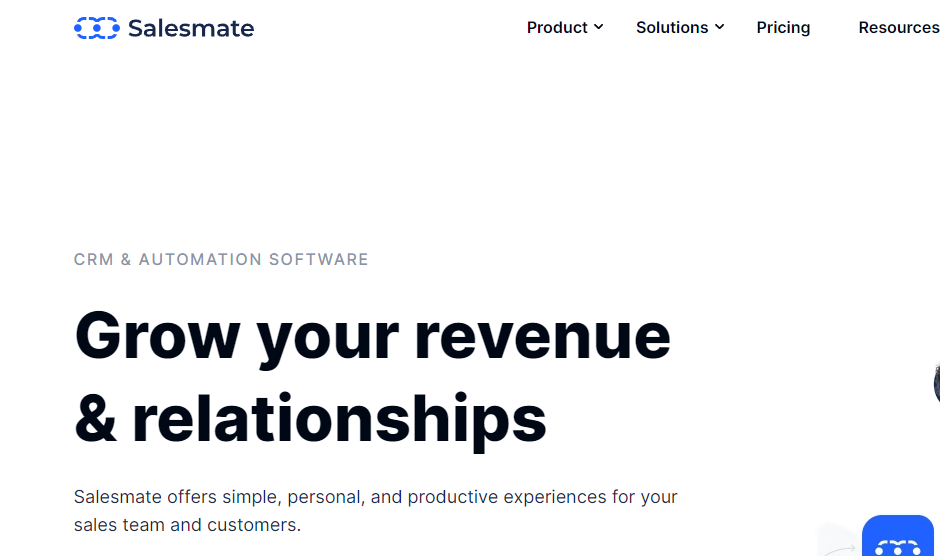 Salesmate is a CRM that allows all of your team members to be in one single platform. It has an integration with Google Workspace Apps and popular communication platforms like Slack.
You can communicate with your team via 'team inbox' and create smart workflows to prevent yourself from doing tons of manual tasks.
If you frequently communicate with your clients on call, it has a power-dialer feature that will automate the whole process by calling each client one by one. Thus, there is no need to manually jump to another contact and copy-paste the number every single time.
Video Conferencing Software for Virtual Assistant
Virtual assistants are not always available face-to-face but using a video conferencing tool; you can have a face-to-face conversation with them anytime you would like. Video calls are a great way to manage more complex face-to-face conversations.
There are many video conferencing solutions in the market. Now let's dive into the video conferencing tools:
7. Zoom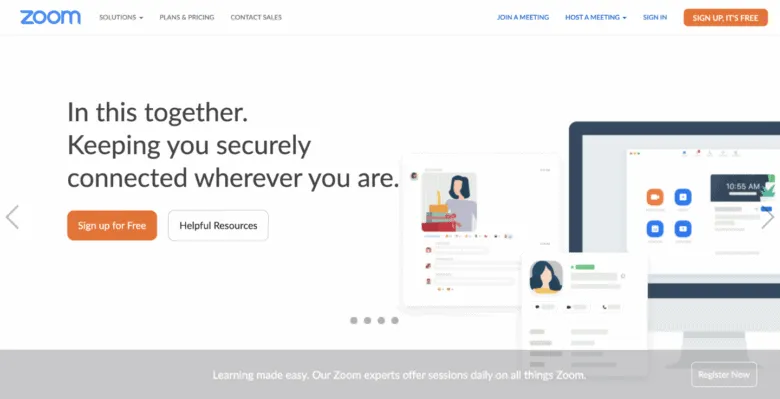 Zoom is the video conferencing solution. In the recent lockdown period, we've seen how important a video conferencing tool can be. It has been used worldwide to collaborate and host virtual events and meetings.
This platform has several features: video webinars, virtual conference rooms, enterprise phone systems, and group chat. It also supports HD audio and video recording, screen sharing, and transcripts.
Zoom emphasized security heavily after "Zoom Bombing" made headlines. Now the platform has advanced security and privacy features that ensure you'll be able to discuss sensitive information during calls.
8. GoToMeeting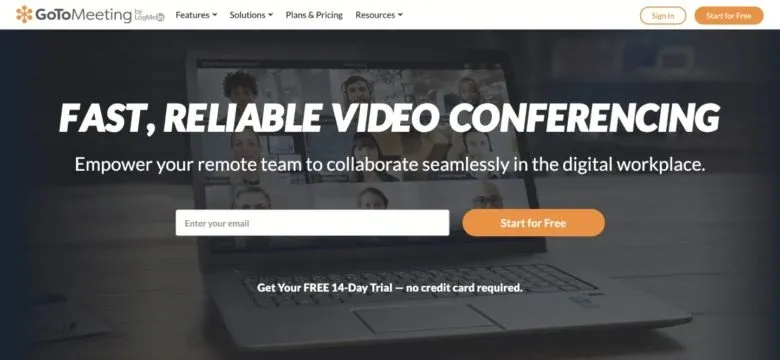 GoToMeeting is also a top-rated and demanding video conferencing tool. It has all the features you'd expect, like video and audio-conferencing calls and screen sharing. GoToMeeting is a lot like Zoom in features and functionality. Big companies might like GoToMeeting because it supports a much larger audience at a slightly lower price.
This platform can be used on most devices and operating systems.
9. Google Meet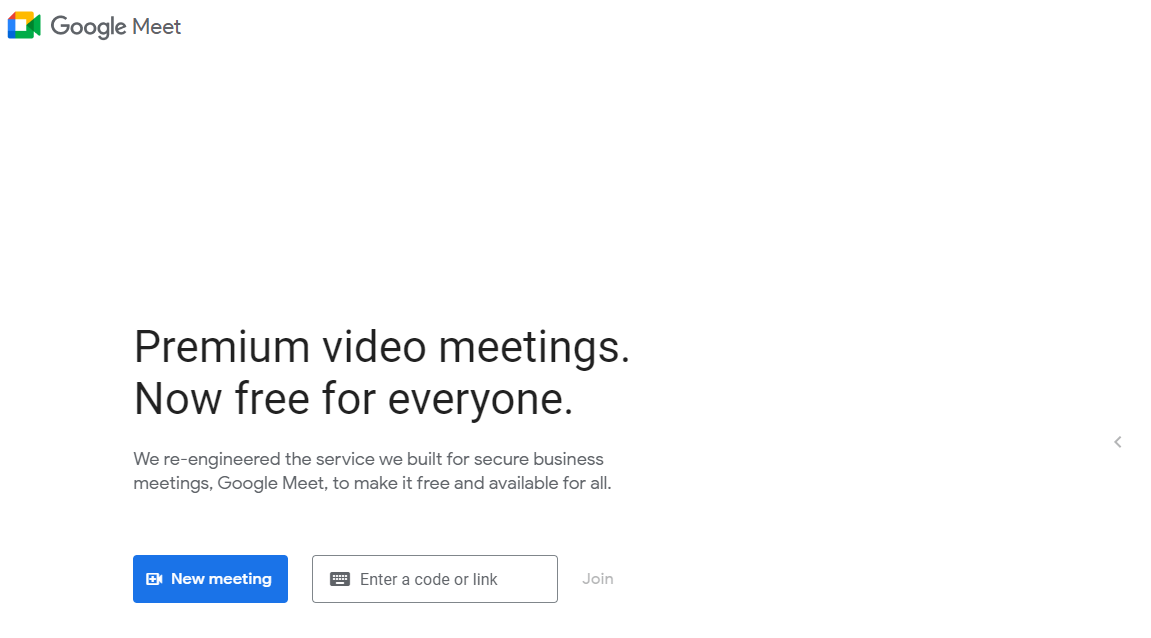 Google Meet is Google's video conferencing tool that is part of Google Workspace—previously known as Google Hangout. It takes the headache out of joining a video call at work. Simply set a meeting and share the link with the team members without worrying about the right plugins.
You can share your screen and files or links, and record or not while you're connected. One of Google Meet's unique features is the option of adding real-time, software-generated captions to video calls.
Accounting & Bookkeeping Software for Virtual Assistant
Bookkeeping is a very significant part of running a business. Accounting and bookkeeping software tools can let you safely delegate this task. The items we've listed here are third-party bookkeeping software.
As financial data can be very sensitive, you should not give your virtual assistant's third-party software tools full access. Create a login for your virtual assistant with only the access they need to get the job done.
Choose the software you're comfortable using on your own. Rather than being dependable on your assistant, you need to understand your own business's accounting data.
10. Xero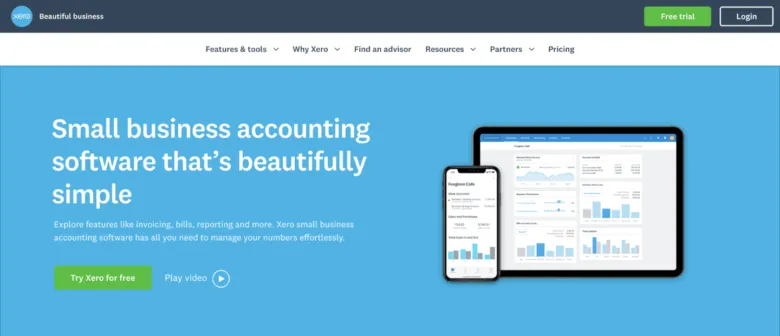 Xero is the leader in every way when it comes to cloud accounting. It can be used on every device platform and operating system we are aware of. This tool is robust and lets you check your bank by connecting with it directly, sending invoices to clients, reconciling, and much more.
You can even record your expenses directly by taking a photograph of your receipts; it simplifies double-entry accounting and automatically converts foreign currency.
With the help of Xero, your virtual assistant can quickly produce balance sheets and financial statements and keep you updated about your financial reporting.
11. FreshBooks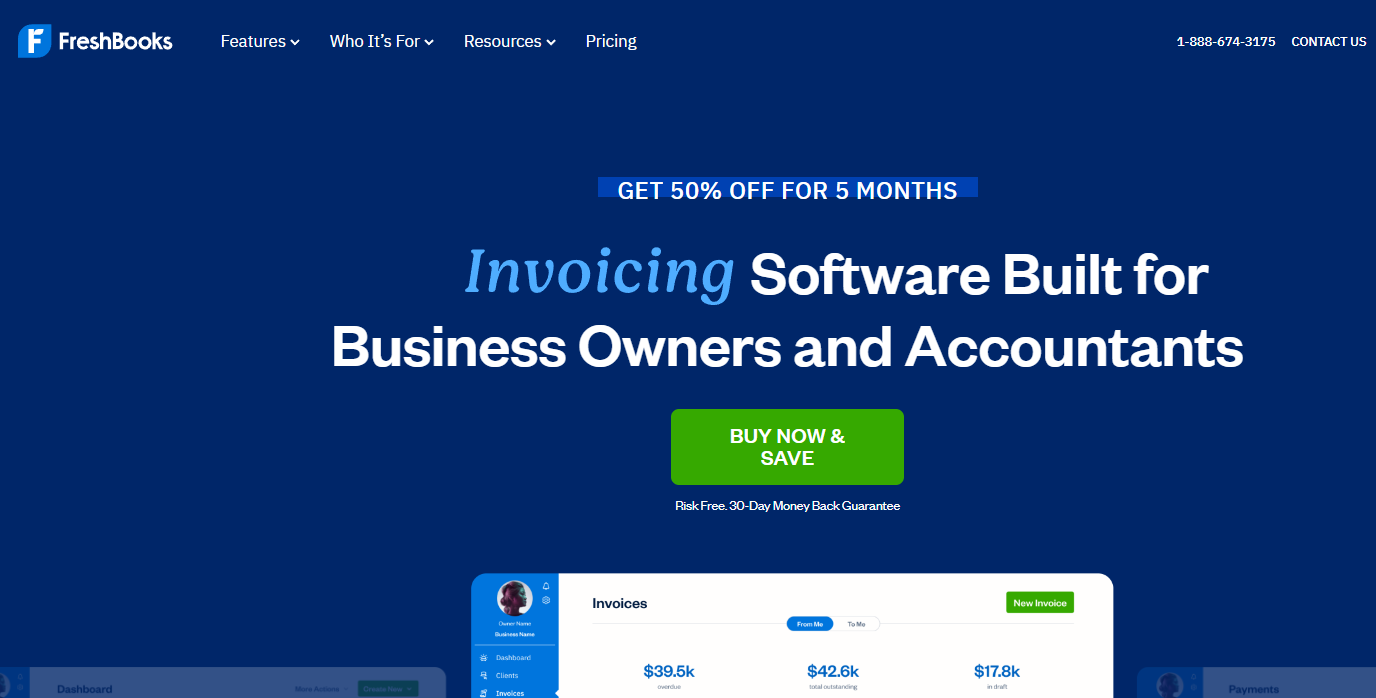 FreshBooks is an ideal choice for small businesses and people who want to focus on receipt and expense management. Entrepreneurs can also benefit from its features, such as clean invoicing, time tracking, and automated reports. It will give you an intuitive interface that will allow you to track all financial transactions and save you bookkeeping costs.
FreshBooks is an excellent budgeting and forecasting tool that offers time tracking, invoices, and expense tracking. You can create professional-looking invoices with just a click of a button. It also enables your clients to pay with a credit card with only a few clicks. With this tool, you can also synchronize your bank account and credit card information.
With this tool, you can quickly and automatically send invoices and charge a client's credit card regularly by setting up a recurring invoice template in your account, allowing your virtual assistant to do this task for you and give you more time.
12. QuickBooks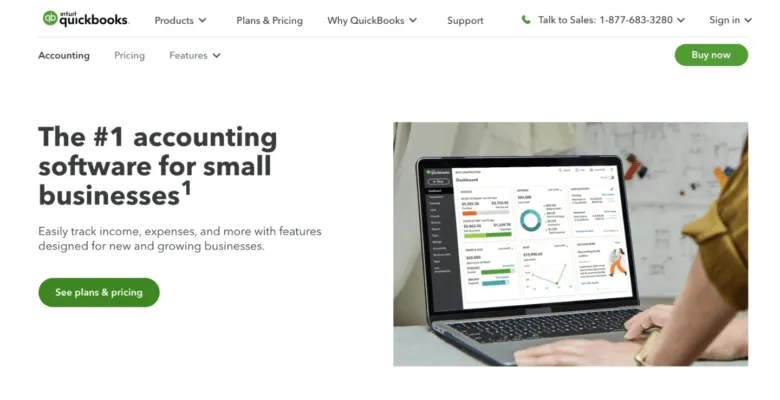 QuickBooks is widely accepted as the top accounting software solution for small businesses. It automates tasks, making accounting less time-consuming and less hazardous for small business owners. This tool can automate recurring invoices and bill payments. It also can send you payment reminders and let you sync data from bank and credit card transactions and reconcile.
Another time-saving service this tool provides is electronic invoicing. You can easily and automatically email invoices to customers through the system, track them, and accept online payments and electronic signatures. QuickBooks also integrates with more than hundreds of third-party applications, including e-commerce websites, customer relationship management, payroll services, and much more. These services can save you time and let your virtual assistant do it quickly for you.
QuickBooks also automatically backups your data so that you don't have to worry about whether your books are safe and up to date.
13. Zoho Books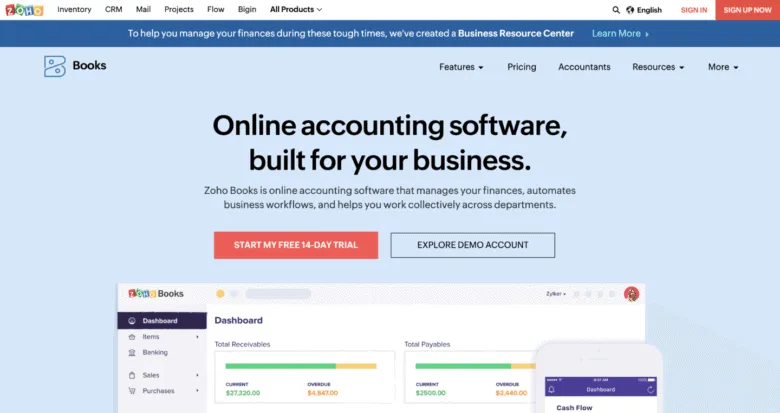 Zoho Books is part of the Zoho ecosystem, a cloud-based accounting and bookkeeping platform aimed at small and mid-sized businesses. Besides tracking expenses, you can also create invoices, accept payments, and send estimates.
Zoho Books also lets you send an automated reminder to customers who haven't paid your invoices yet, which is a great feature that can save much time. Your virtual assistant can easily use this feature to let your clients remember about their payments.
It also has plenty of useful features, such as time tracking, inventory management, and contact management.
14. Wave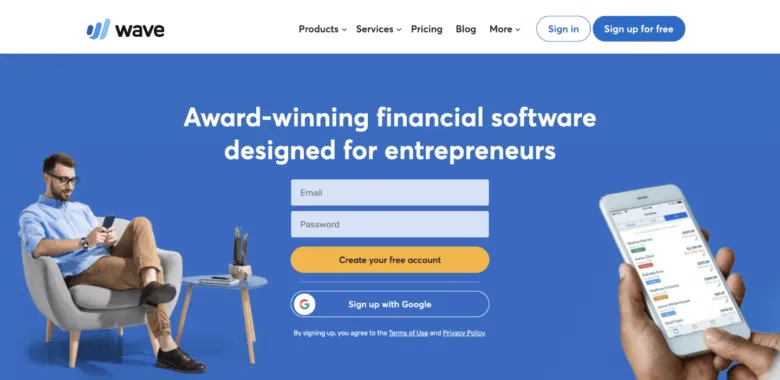 Wave is an award-winning financial solution for entrepreneurs. Wave cloud accounting systems can be used for all kinds of invoices, receipts, quotes or estimates, reporting, and much more for free. It's a perfect choice for startups, companies with no prior software experience, and low-budget companies. It is most appropriate for service-oriented no inventory companies.
You can use this platform from any device, anywhere, and at any time with an internet connection. Wave also allows you to track and manage income and expenses and lets you create professional invoices with your branding. With its help, you can also generate various reports to provide you with how your business functions daily. It uses 256-bit encryption to ensure that your data is safe.
Password Management for Virtual Assistant
These days it is almost impossible to recall all the accounts you need to access to do your daily tasks. Your virtual assistant needs access to multiple of your accounts, but that doesn't mean you have to give them primary access. Whenever possible, create a separate login for your virtual assistant. Their password manager will keep them on track.
The most secure way to make passwords is to make them long, unique passwords for every account, and they should be a random combination of letters, numbers, and symbols to be the strongest passwords. However, if you can't remember all the virtual accounts you own, how can you possibly remember all of those difficult passwords?
Password managers can fix this by letting you securely store your passwords in one place. You just need to remember one password to log into your password manager tool.
Here are our recommendations for managing your passwords:
15. LastPass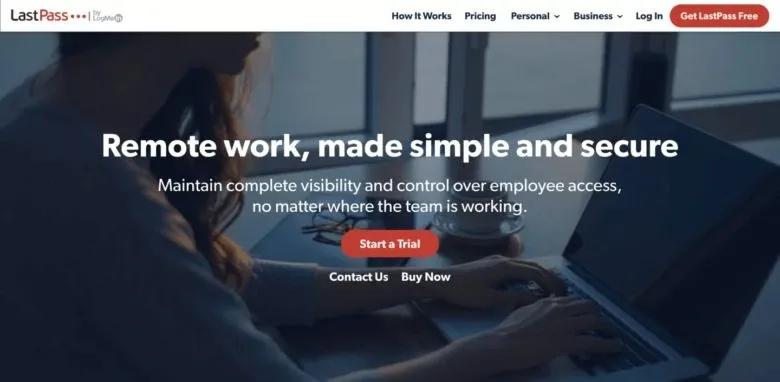 LastPass is a password manager app that is arguably the most comprehensive solution with many free features. One of the most widespread tools in this field, and it's been around for more than a decade. It not only saves all of your passwords but also lets you share your password more securely. It also generates the strongest passwords and saves them securely in the vault so that you don't have to remember them.
The app has extensions for all web browsers out there and apps for Windows, Android, iOS, and macOS. LastPass uses a zero-knowledge policy and 256-bit encryption to ensure total privacy. By remembering only one primary password of LastPass, you can access all of your passwords and let you share your password with your virtual assistant more securely.
LastPass's security Challenge can test all of the passwords' strength and let you generate a random strongest password to secure your virtual assistant's accessibility.
Scheduling and Appointment software for Virtual Assistant
Handle scheduling is the typical daily task of a virtual assistant. Modern calendar tools can help you balance your personal and professional time. Here we've listed some of the best tools you and your virtual assistant should consider to assist you in your daily appointment.
16. Google Calendar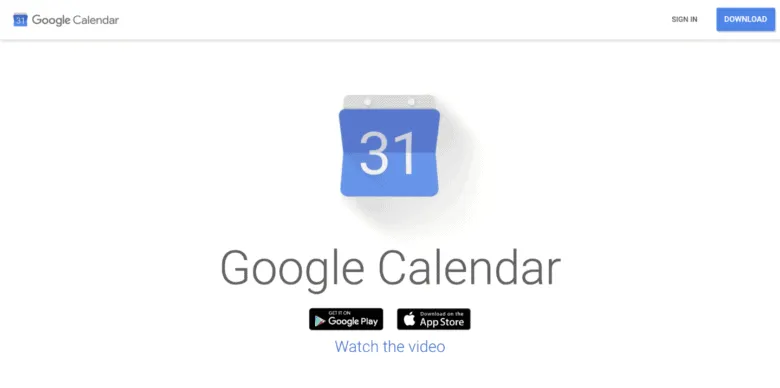 Google Calendar of Google Workspace is one of the best free scheduling tools. It's a popular tool because it's automatically integrated with your Gmail address, and it's easy to use. If you have multiple accounts for work and personal usage, you can easily sync both calendars to get a complete picture of your day.
Google Calendar also allows you to create and share your calendar with other people who can sync your calendar activities. You can use that feature to publish social events or meetings. You can also color-code the calendar events which can help you understand your daily responsibilities and tasks at a glance. By sharing your calendar with your virtual assistant, you can let them manage your schedule.
17. Calendly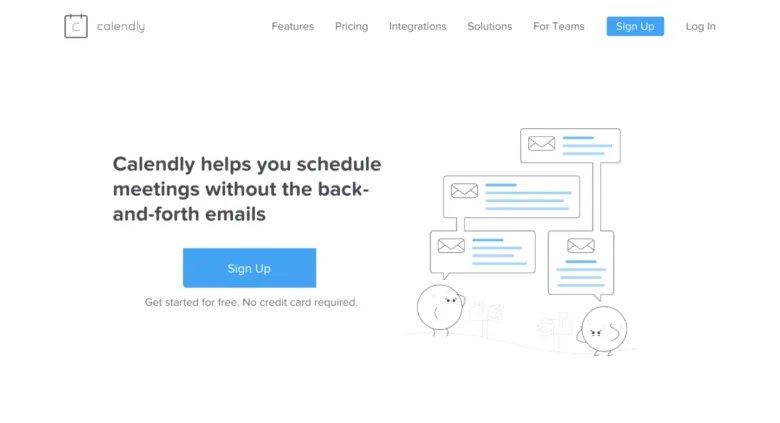 Calendly is a very powerful yet simple automated scheduling tool. It takes the work out of connecting with others so that you can concentrate on your top priorities. Calendly is one of the Top 20 Appointment Scheduling Software of 2020.
You don't have to send dozens of back-and-forth emails to find an available time for a meeting; just send the recipient your Calendly link. They can then book an appointment at a specific time that will work for them. It automatically detects the recipient's time zone and displays your availability in their time.
Calendly allows your invitee to schedule different types of meetings you need. It also reminds your invitee of their upcoming meeting, and it will do it in a way that matches their preferences either by email or text.
The integration ability with numerous apps of Calendly makes it even more powerful and adaptable. Once you've fixed your events and meetings on Calendly, it's now all up to your virtual assistant to handle them.
18. SimplyBook .me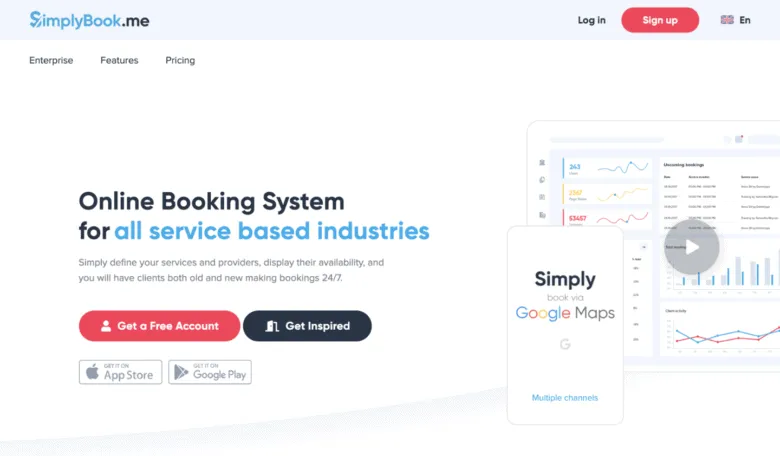 SimplyBook .me is an online booking platform designed for service industries. It helps businesses streamline their scheduling and booking processes. This booking system is available 24/7 everywhere and is accessible using PCs, tablets, and smartphones. Clients will automatically receive a confirmation through email or SMS after confirming the booking. And they can even cancel it whenever they want to.
Using the Google Calendar Sync plugin can help you efficiently sync the booking transactions and their available time. More than just a booking platform, SimplyBook .me can even help you expand your customer base and increase your profit without spending on marketing costs.
You can accept payments for bookings with Stripe or PayPal. Other cool features include coupons, gift cards, and intake forms.
Project Management for Virtual Assistant
You must have the right project management tool for you while you're trying to run any type of business. For many entrepreneurs, a good project management tool is all the virtual assistant they need. You need your entire team to know what needs to be done, and when and how they need to do it.
You need ways to let your teammates know the overall strategies you need to follow and their progress. These factors are essential in keeping your business running smoothly, and that's where good project management tools come in.
The best project management tool for you depends on your team's size, your projects' complexity, and the features you need. The right tool for you allows you to manage your team more effectively because you can always be informed about what's happening around you. The most important thing is that it's going to make your team more well-organized. The more your team knows about the projects and the tasks they're working on, the more efficiently they can get the job done.
Here we've listed some of the powerful project management tools that can help any given phase of your business.
19. Asana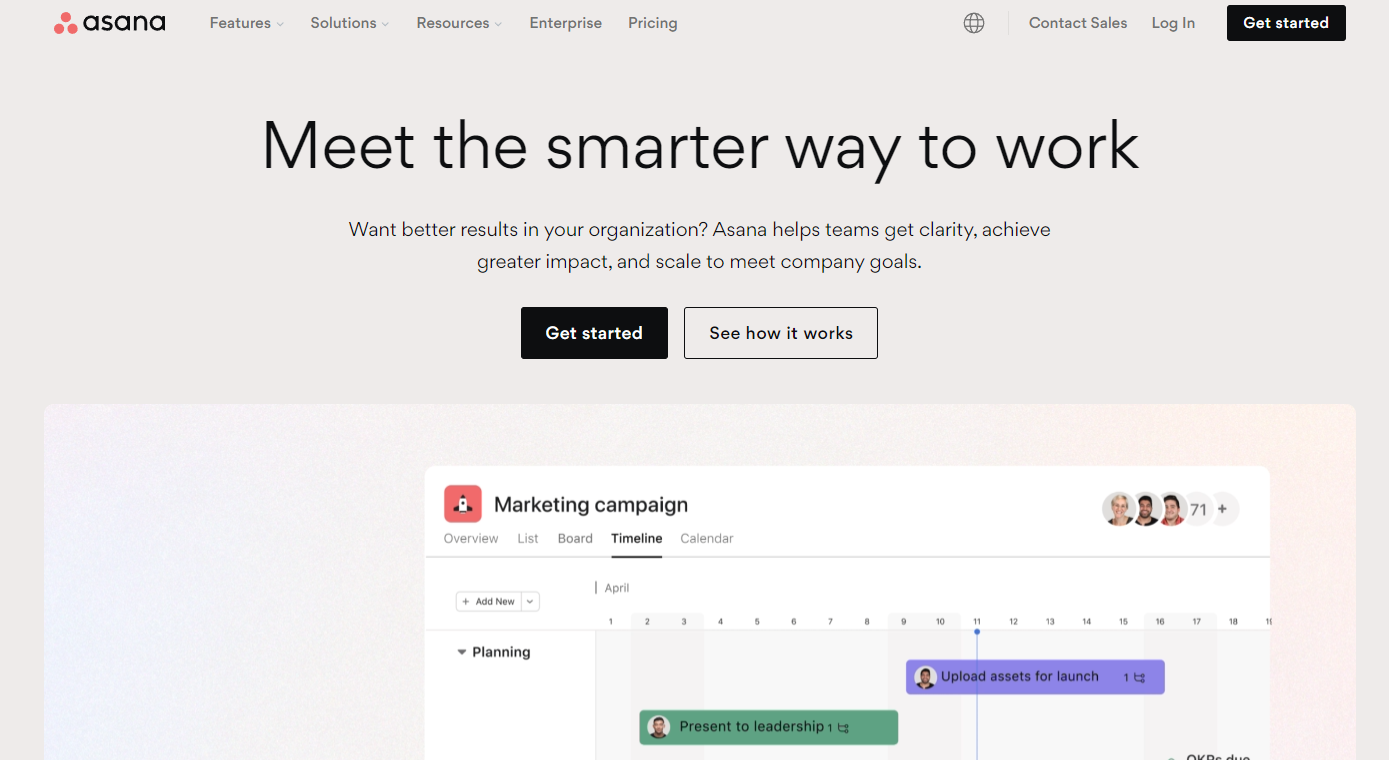 Asana helps your team members to get organized. If you want to keep track of everything that everyone is working on, Asana is the perfect fit. This tool gives you the ability to generate a task list and distribute them among your teammates. It also gives you a visual project timeline that you can use to see everything you need to get the job done.
You can even note due dates, make sure that scheduling and rescheduling are simple and easy, and set up your progress. What makes this platform even better is that it can be integrated with several of your other favorite tools.
This is a perfect tool for a growing team, where you can start with the free version and then expand to the pro version when you're ready.
20. Basecamp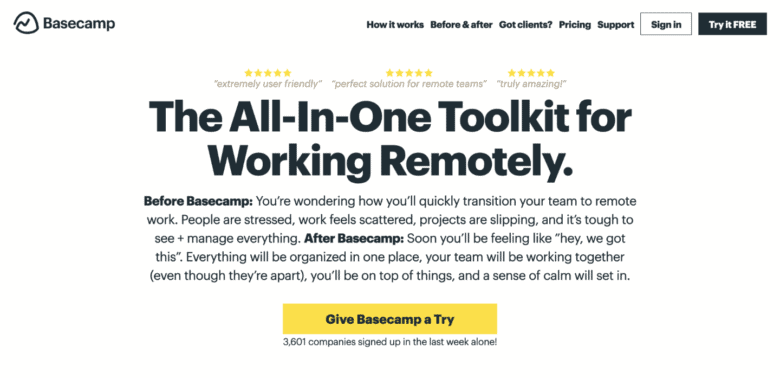 Basecamp is a famous project management tool that is widely used by many project managers. This program offers several different collaboration features, such as a selected discussion area where users can leave behind comments. You can also manage simple to-do lists to see what needs to be done on a project or what you need to manage.
Using Basecamp, you can ensure the right people see messages and other items by triggering automated notifications to email or desktop, or mobile devices. It also supports document management, third-party integration, and scheduling.
21. Hubstaff Tasks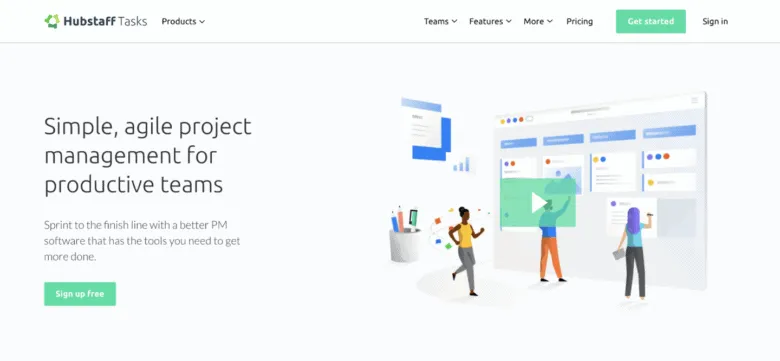 Hubstaff Tasks is an intuitive online project management tool that offers progress tracking and several task organizations. You can stay on top of your projects and collaborate with teams on one platform. Here you can create task cards and organize them in different columns based on the project stages. You can set deadlines, attach files to your tasks, and create labels. This tool also lets you communicate with your teammates through task comments.
This platform has a Sprints view that shows you all the tasks assigned in one location. In this way, you can organize tasks by future sprint, current sprint, or backlog. It also lets you create custom workflows, which can automate moving tasks to different project stages and delegate them to team members. This is the right choice of tool to grow with you, and it's free for up to five users.
File Sharing and Document Management Software for Virtual Assistant
If you're still emailing your documents to your virtual assistant, then you're wasting your time because it's easy to lose track of the final file. A better and more efficient way to work from a single document is simply adding files to a shared folder. This way, as you or your virtual assistant make changes, they'll be updated in real-time, leaving no doubt about which version is the final one or what changes were made.
There are several products in the file-sharing and document-management market, making it easy to find the right one for your daily use.
22. Google Drive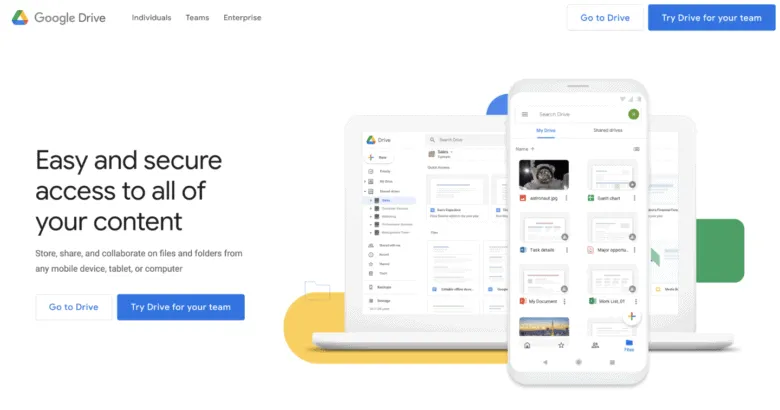 Google Drive is part of Google Workspace, mainly known as a collaboration tool. Though Google Drive works best within its ecosystem, individually, it's one of the best tools for sharing content and document management.
You can work on your saved files in Google Drive from anywhere and from any device with your Gmail ID only. All of the team members can work within the same document or spreadsheet without worrying about versions.
Google Drive provides free 15GB of cloud storage to store all your documents, media content, and spreadsheet files. You can always upgrade the space in case you need more. Google Drive also has some excellent document management tools to manage your documents without the help of any third-party tools to open them.
These tools are Docs for word processing, Slide for presentation, Sheets for spreadsheets, and many more. You only need a Gmail account and a browser with an internet connection to access and edit your documents.
23. Dropbox
Dropbox is one of the most widespread file-sharing platforms in the market. It has been the gold standard for file sharing and cloud storage for quite a while now. Dropbox offers cloud storage to keep and manage all your files in one place. It also provides desktop clients and mobile apps to access all your content in sync and within reach.
Dropbox has become most widespread due to its intuitive and straightforward design. And for its hassle-free synchronization between mobile, cloud, and desktop, and reliable servers. It also allows you to integrate with over 100,000 third-party apps, making it a cloud storage workhorse.
24. Box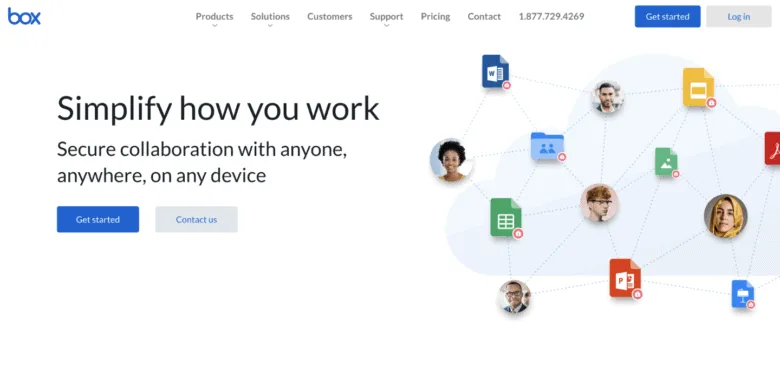 The Box is for a more professional crowd. Box is also the go-to file-sharing service, but the fact is that Box is specially designed for businesses and the IT sector to share, manage, and secure files over the cloud.
Box lets you seamlessly transfer your data from your PC to the Box cloud. Then you can invite teammates to collaborate, edit files together for better results and understanding, or join in on any conversation about the files.
You can fully control who can view, edit, upload, and share files, giving you many security and privacy options and the freedom to send large files quickly over the cloud.
Social Media Management Software for Virtual Assistant
Virtual assistants often have to manage social media accounts. Many specific tools can help your virtual assistant be more organized about it. These management tools can help your virtual assistant with scheduling social media posts. These tools can also help engage with your followers more efficiently and analyze your social media campaigns' performance.
Each social platform has a different user interface that may be challenging to navigate. Using one of the tools from our list can help your virtual assistant work more effectively.
25. Buffer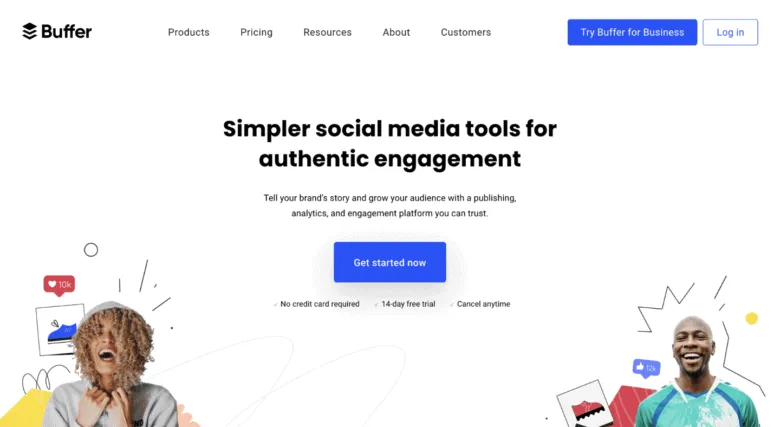 Buffer is a streamlined and intuitive social media management platform trusted by many businesses, brands, individuals, and agencies to help drive meaningful results and engagement on social media. Buffer has a suite of products for engagement, publishing, team collaboration, and analytics.
Publish allows you to schedule content on Twitter, Facebook, Instagram, Pinterest, and LinkedIn all from one place. Its unique feature is that it lets you visualize your overall social strategy. Analyze provides in-depth insights into your social media performance. You can review your social media strategy as a whole.
Buffer is widely accepted as the best social media management tool for its clean and intuitive tool interface and customer support.
26. Hootsuite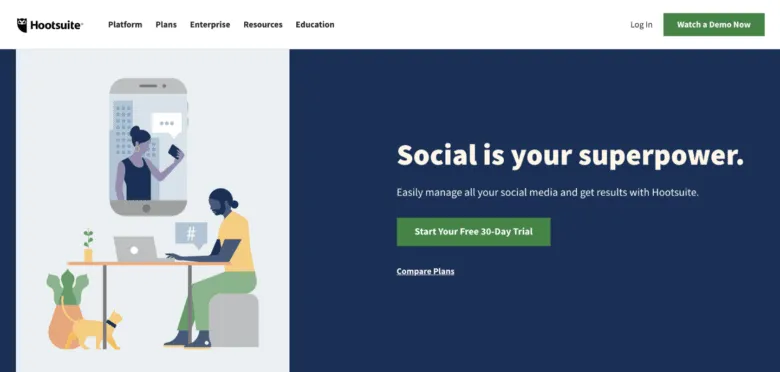 Hootsuite is one of the most widespread social media management tools used by over 15 million people. Among the Fortune 1000 companies, more than 800 companies also use this platform. It's an all-in-one platform that lets you curate and schedule content, run social media ads, measure your social Return on Investment, and much more.
The most useful features that people worldwide like most about Hootsuite are: being able to monitor multiple accounts and keywords, bulk-schedule social media posts, and the ability to connect with over 35 social networks.
Hootsuite's inbox is a great feature. It allows you to see and respond to your social media followers' messages across Twitter, LinkedIn, and Facebook from a single location. It also has advanced team collaboration features.
27. Sprout Social
Sprout Social is a lot like Hootsuite combines several social media tools into one platform. It also provides social media scheduling monitoring, to reporting. One of its unique services is that it provides a customer relationship management tool. Having a full profile of your customers helps you better serve your customers and build stronger relationships with them.
Sprout Social is being praised for its reports are so detailed and straightforward that many social media managers found the reports so great and beautiful that they would just download and send them to their clients without editing them.
You can use its content calendar to schedule posts and collaborate with your virtual assistant or your team. It also simplifies your social strategy.
Virtual Assistant Programs
Recently big tech companies like Google, Microsoft, Apple, and Amazon have been working hard competitively to create intuitive virtual assistant software that can help businesses and individuals handle their daily tasks more easily.
You can use this software to handle simple tasks more efficiently with your voice only. None of them can be a total replacement for a virtual human assistant, though, but they can handle basic tasks.
28. Google Assistant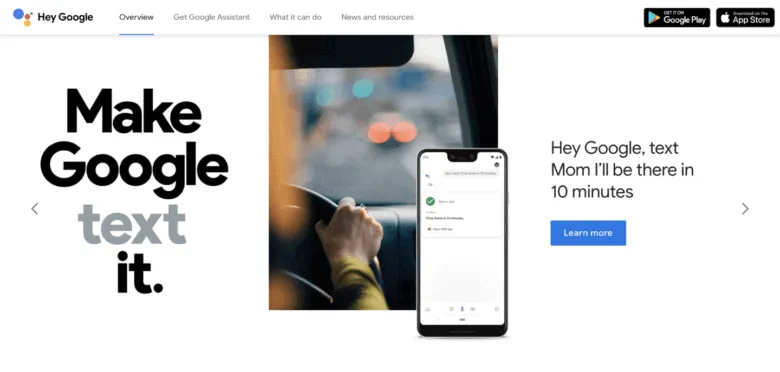 Google Assistant is one of the best voice-activated virtual assistant software. It's available on every other Android-powered device. It's an artificial intelligence-powered personal assistant that enables you to inquire virtually about anything.
Day by day, this virtual assistant's ability is increasing, and nowadays, you can do a lot with it. One of the best things about it is that Google integrated its searchability with its assistant so that you can ask anything to it, which will answer your question according to Google search.
You can also design your commands by making custom shortcuts. Just ask your assistant if you would like to manage shortcuts, and it will walk you through.
29. Cortana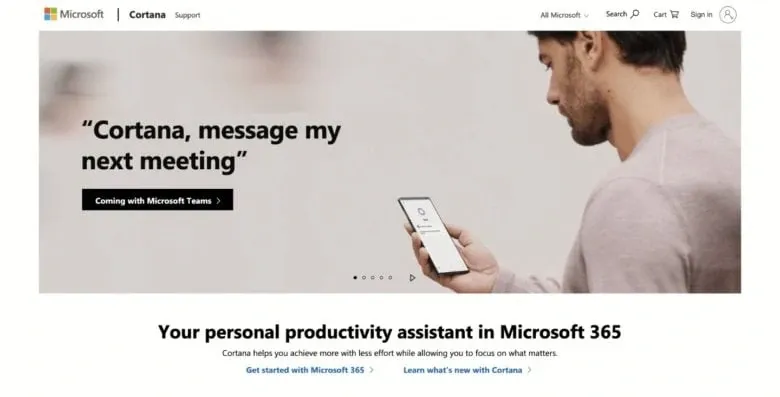 Microsoft is also evolving its virtual assistant solution. It can help you find information on your desktop more quickly, read out emails to you, and even book meetings. It was initially available for various devices, but in 2020 Microsoft decided to limit its virtual assistant to PC only.
30. Siri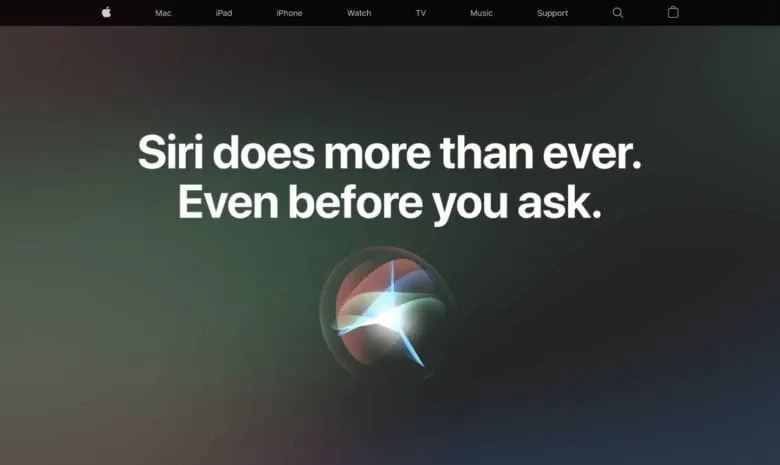 Siri is Apple's voice-controlled virtual assistant. Most of the Apple devices have this voice-controlled assistant built-in, which makes it a widely used assistant.
You can use your voice commands to send messages, add things to your calendar, and even get directions. Siri can also post to your Twitter or Facebook profile with just a voice command.
The possibility of doing things with Siri is evolving with time, and there are so many things you can do with Siri nowadays.
31. Amazon Alexa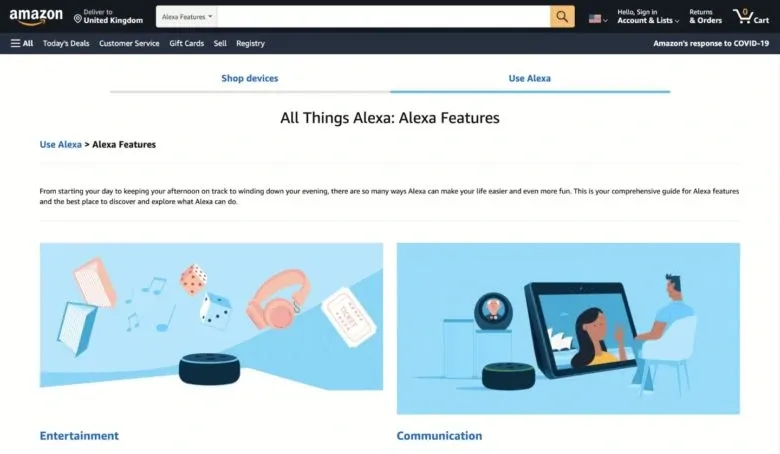 Alexa is the virtual assistant software from Amazon, also known as Echo. You can use it to do various tasks, including finding information and creating to-do lists more easily.
Alexa connects to your Amazon account, which allows you to playbooks from Audible or order any products from Amazon with your voice command.
Recently, Amazon has created a business-focused version of Alexa, known as Alexa for Business, which has skills designed for productivity.
To sum it up
We've listed a lot of virtual assistant software tools above that can enrich your experience of virtual assistance.
Do you know any other virtual assistant tools that we didn't mention in our list? So, which tools are you using daily to be more productive?