Best HR Software in Australia in 2023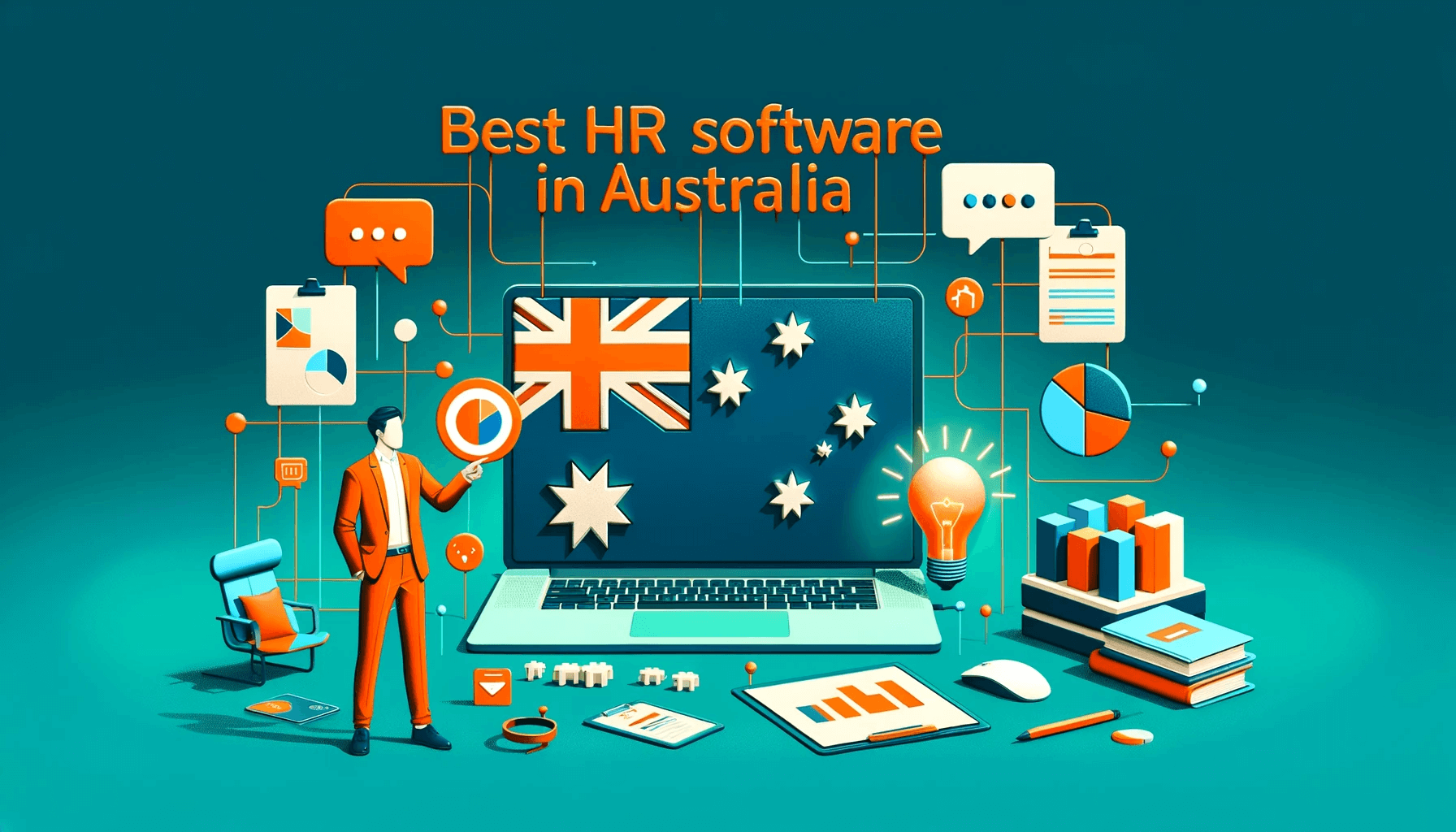 In today's business world, human resource management goes beyond hiring, firing, and payroll. Companies must focus on creating a positive work environment, following rules, improving efficiency, and using data to make intelligent choices. Therefore, choosing the best HR software in Australia that meets the expectations of one's own company and business policy is very important.
In recent years, Australia has seen a considerable increase in the need for advanced HR systems. What is causing this demand? How do you choose the right HR management software for an Australian business with many available options? This article provides valuable information and recommendations on the top HR software  for the Australian market in 2023.
Australia's Top 7 HR software and their specialization
Before we get into the details, here is a snippet of the best HR software in Australia and the essential services they are best at providing:
Deputy: Best HR software for scheduling and applicant management
Apploye: Best HR system specialized in tracking time and monitoring employee
Ascender: Best Human capital management software
FoundU: Best HRIS for workforce management
ADP Workforce Now: Best HRIS systems for payroll processing
BambooHR: Best HR software for employee data management
Elmo: Overall Best HR systems software
Why Australian Businesses are Turning to HR Systems Software
Australian businesses are using HR software for a few main reasons:
Learning Opportunities: HR software helps businesses create learning programs for employees, which is great for skill-building and keeping everyone engaged.
Managing HR Tasks: It helps manage many HR jobs like hiring, payroll (paying employees) and tracking work hours, making these tasks easier and less time-consuming.
Better Communication: It helps improve communication within the company through online platforms and organized workflows.
Moving to the Cloud: Many are switching to cloud-based HR software since it's easier to access and can grow with the business.
Detailed Review of Top HR Software Solutions in Australia
The article's current section provides a detailed overview of the finest Australian HR software, focusing on their service portfolio and features.
1. Deputy - Best Australian HR Software for Scheduling and Applicant Management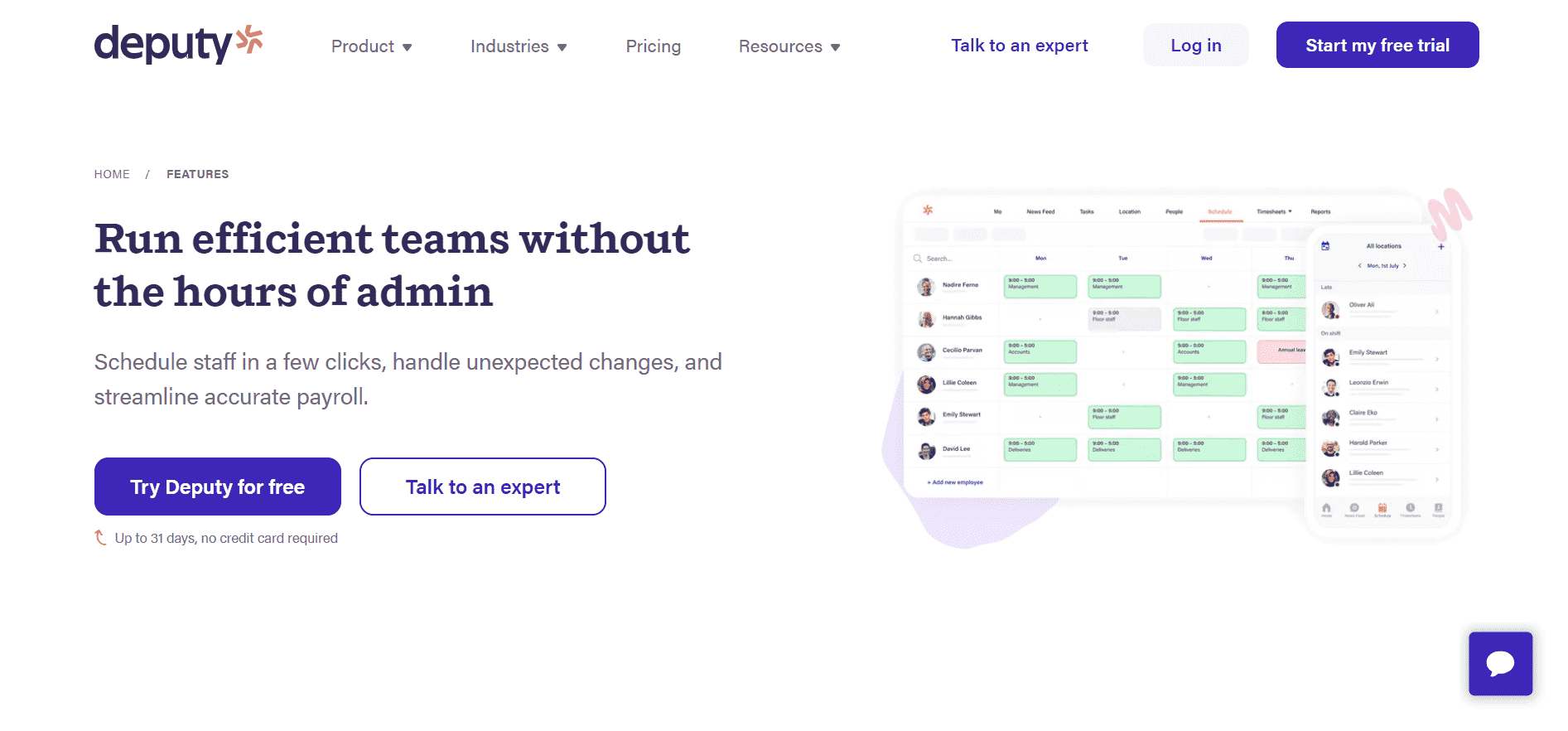 Deputy is a top HR software solution in Australia, known for its exceptional employee scheduling capabilities. It is designed for the Australian workplace, making employee scheduling, time and attendance, and internal communication easy and efficient.
Many Australian businesses, including cafes and retail chains, trust this software to help them run smoothly and stay compliant. Deputy offers valuable features like geo-fenced clock-ins, face detection for authentication, and comprehensive reporting tools.
It is a good employee management tool for Australian businesses. It seamlessly integrates with other payroll and HRIS systems.
Key Features
Employee Scheduling
POS Integration
Timesheets
Payroll Integration
PTO & Leave Management
News Feed
Tasking
Applicant management
Paperless onboarding
Document management
2. Apploye - Best HR System in Australia Specialized tracking time and Monitoring Employee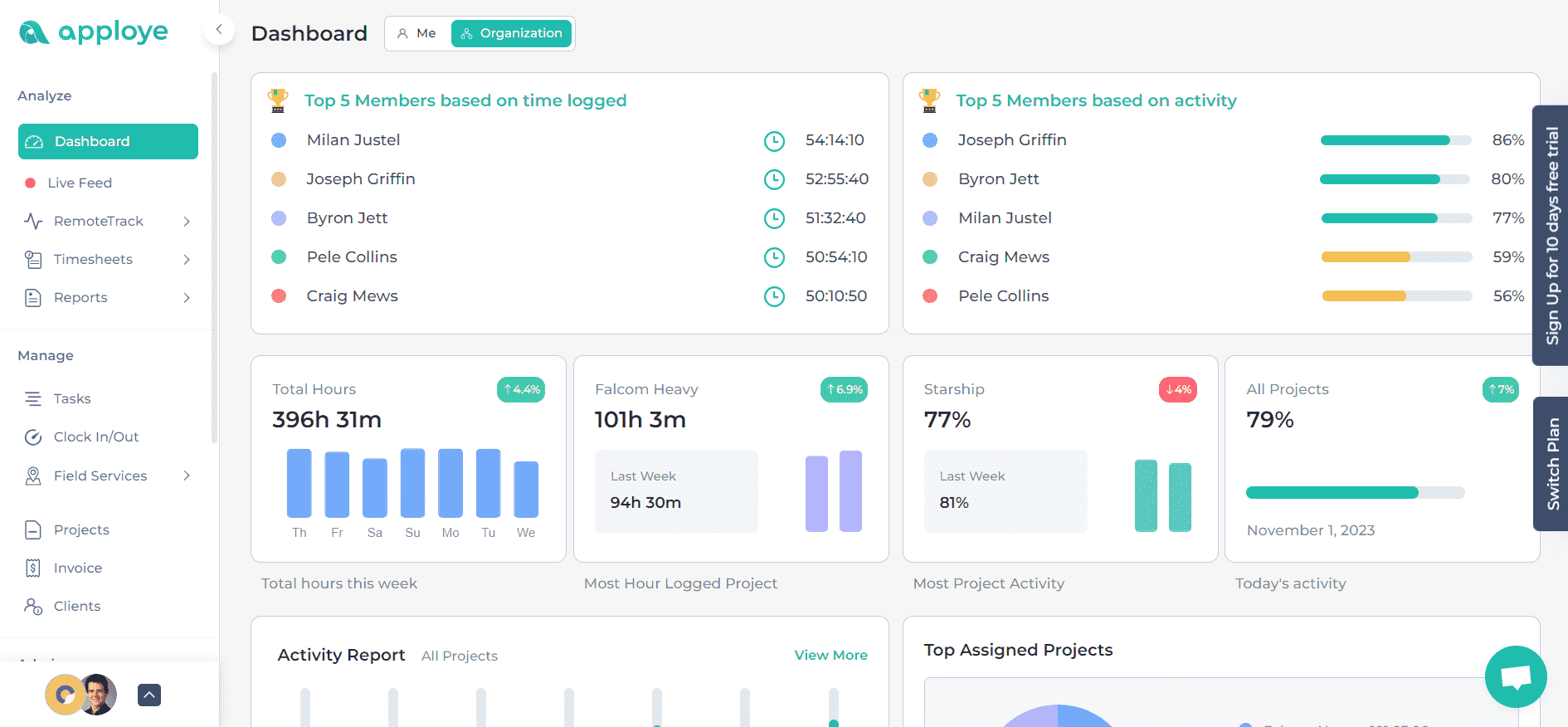 Apploye is a time tracking and employee monitoring tool that helps companies to keep track of their employees work hours and manage tasks. It's handy for both small  and larger teams. With Apploye, you can see how much time is spent on different projects, and it even lets you handle billing for your work.
It's packed with features like screenshot monitoring, apps & URLs usage tracking and timesheet management, making it easier to see what everyone is working on, whether they're in the office or working remotely. Users like its easy-to-use design and find it helpful in staying organized.
Overall, it's a helpful tool for managing work time and ensuring everyone's on the same page.
Key Features
Time Tracking
Remote Monitoring
Timesheet and Reporting
Project and Task Management
User-Friendly Interface
Attendance and Leave Management
Pomodoro Timer
Organizational Overview
Invoicing
3. Ascender - Best Human Capital Management Software in Australia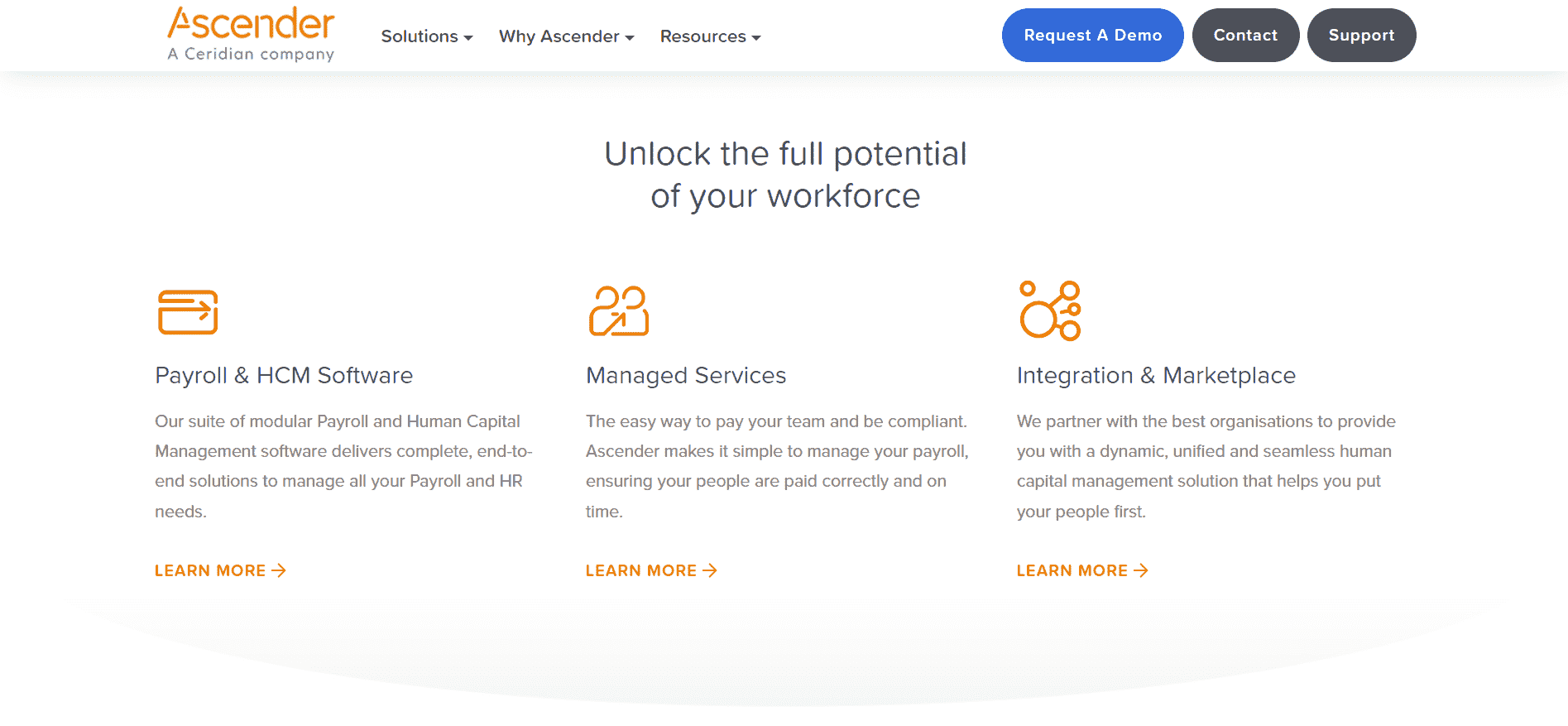 Ascender is an excellent choice for HR software in the Asia-Pacific region. It is a company that specializes in payroll and human capital management. Their  HCM solution is a very good option for the Australian market.
Their payroll system is designed to handle the complexities of different pay conditions, entitlements, and employment regulations in Australia. It is a standout feature of this product. In addition to payroll, Ascender's platform includes various human resource functions like talent management and workforce analytics.
This platform is designed with a user-friendly experience in mind. Moreover, their intense dedication to data security and compliance meets Australian standards, making us the ideal business choice.
Key features
Payroll Management
Time & Attendance
Human Capital Management (HCM)
Self-Service Portal
Workforce Analytics
Learning & Development
Recruitment & Onboarding
Compliance & Reporting
Benefits Administration
Integration Capabilities
4. FoundU - Best HRIS Software in Australia for Workforce Management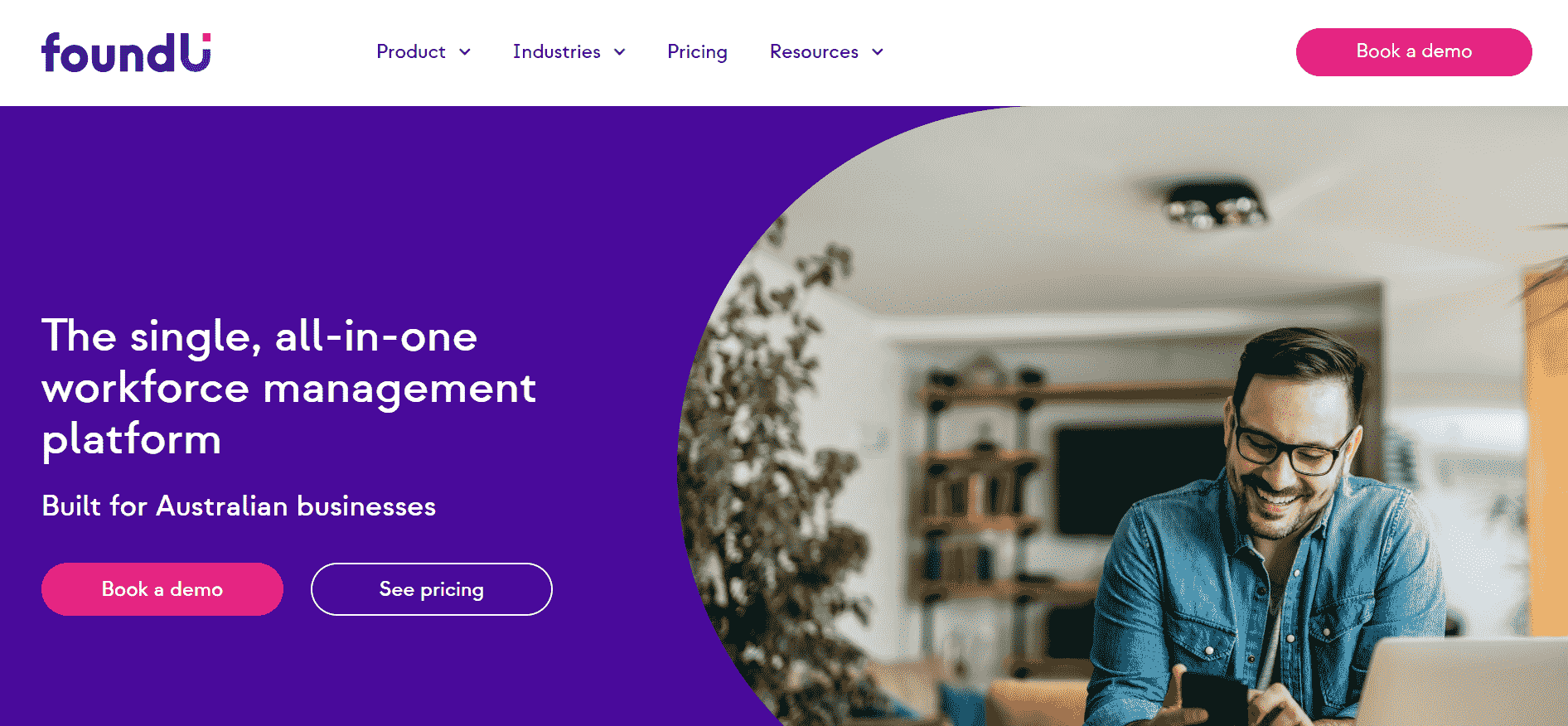 FoundU is one of Australia's top HR software platforms for effortless human resource management. No matter the size of your business, FoundU helps you simplify your HR tasks. From hiring and training to paying employees and managing performance, FoundU has covered you.
With our easy-to-use interface and customizable features, FoundU can be tailored to fit your organization's needs perfectly. Their support team is always available to help you. They will guide you through the entire process to make sure everything goes smoothly and successfully.
FoundU is a complete HRIS software platform for Australian businesses. With FoundU, you can simplify employee onboarding, scheduling, and payroll management, helping your business run more efficiently and achieve greater success.
Key features
Onboarding
Scheduling
Payroll
Workforce Reporting
Leave Management
Budgeting tools for employees
Time and Attendance
5. ADP Workforce Now - Best HRIS systems in Australia for Payroll Processing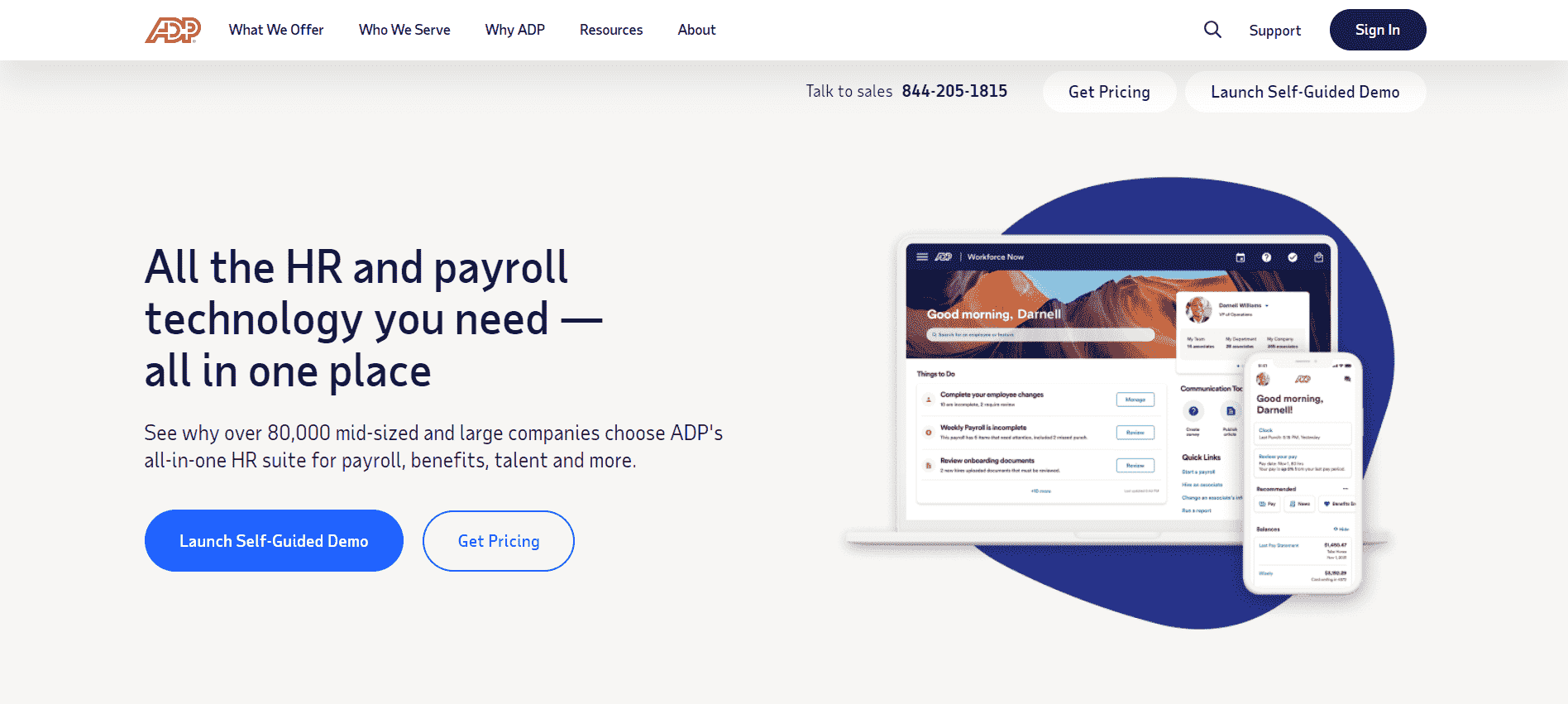 ADP Workforce Now is a highly regarded HR management tool in Australia. It is known for its wide range of features. These features include payroll processing, tax filing, performance and compensation management, talent acquisition, time and labour management, benefits management, and analytics.
Their employee data management system simplifies the entire process from onboarding to offboarding.
The most outstanding HR functionality of ADP is payroll management. It allows you to process payroll online from any device, ensuring convenience. With built-in tax management and compliance expertise, you can trust that your payroll will be accurate and timely, avoiding expensive mistakes.
This solution is perfect for businesses with over 50 employees who want to simplify their HR processes. It's an all-in-one solution for your payroll and HR needs. Plus, it has features that accurately calculate job costs for labour, manage government contracts, and meet union requirements. This version helps attract, manage, and keep talented individuals, demonstrating the platform's ability to meet various industry requirements.
Key Features
Payroll Processing
Tax Filing and Compliance
Customizable Dashboards
Time and Labor Management
Benefits Management
Talent Acquisition and Management
Performance Management
Compensation Management
Automated Time-Keeping and Attendance Tracking
Learning and Development
Analytics
Integration with Other HR Business Applications
Employee Self-Service
Single Database Architecture
Return to Office Capabilities
6. BambooHR - Best Australian HR Software for Employee Data Management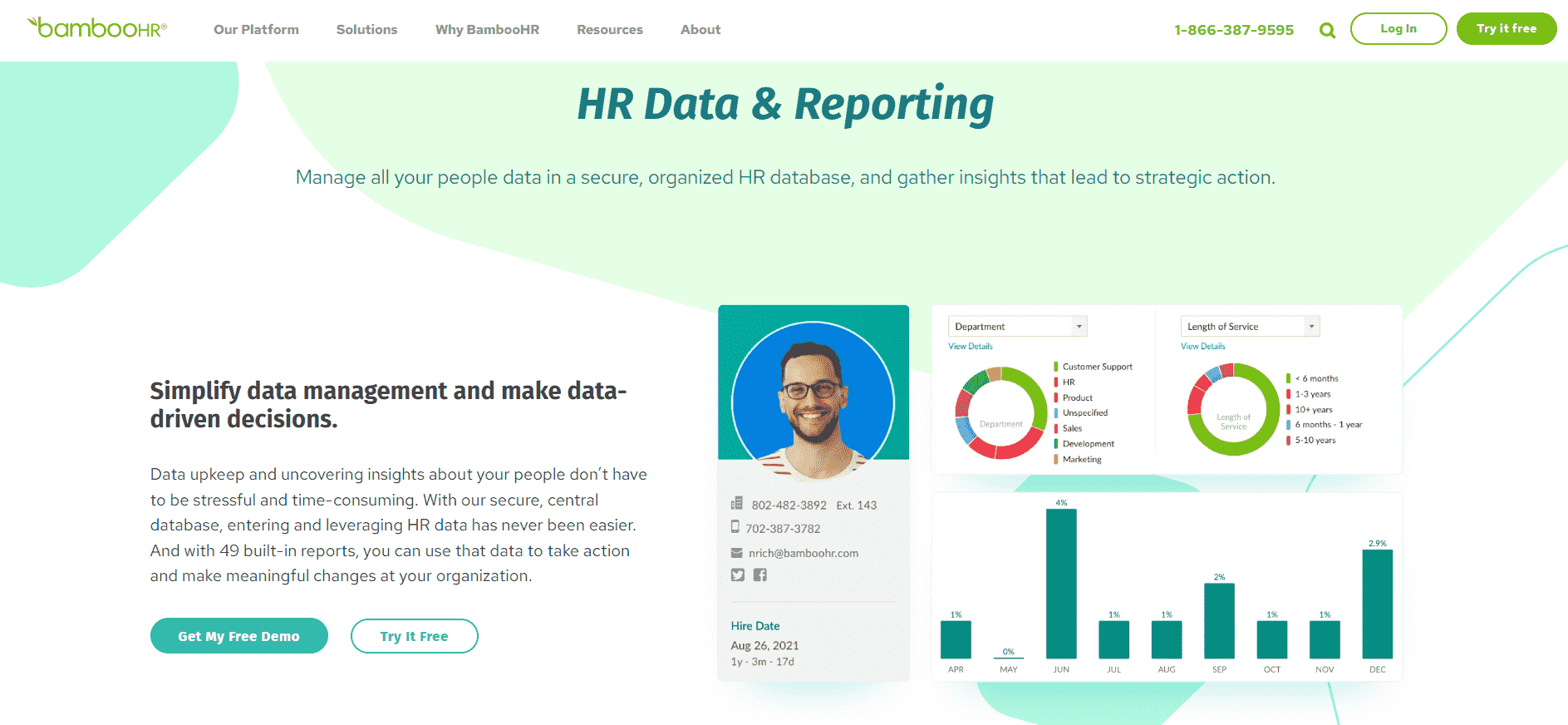 BambooHR is a powerful HR software for Australians that will help businesses effectively manage employee data and processes. It offers various features like an applicant tracking system, an employee benefits tracker, and a talent management system.
This HR software handles people, payroll, and benefits management.  BambooHR is a Human Resources Information System (HRIS) that combines different HR functions like payroll, time tracking, and employee engagement in one platform.
It is praised for being easy to use, offering a wide range of features and functions in a user-friendly package.
Key Features
Employee Database
Time Off Tracking
Employee Self-Service
Performance Management
Applicant Tracking System (ATS)
Customizable Reporting
Employee Onboarding
Document Management
Benefits Tracking
Integration and API Support
7. Elmo - Overall Best HR Systems Software in Australia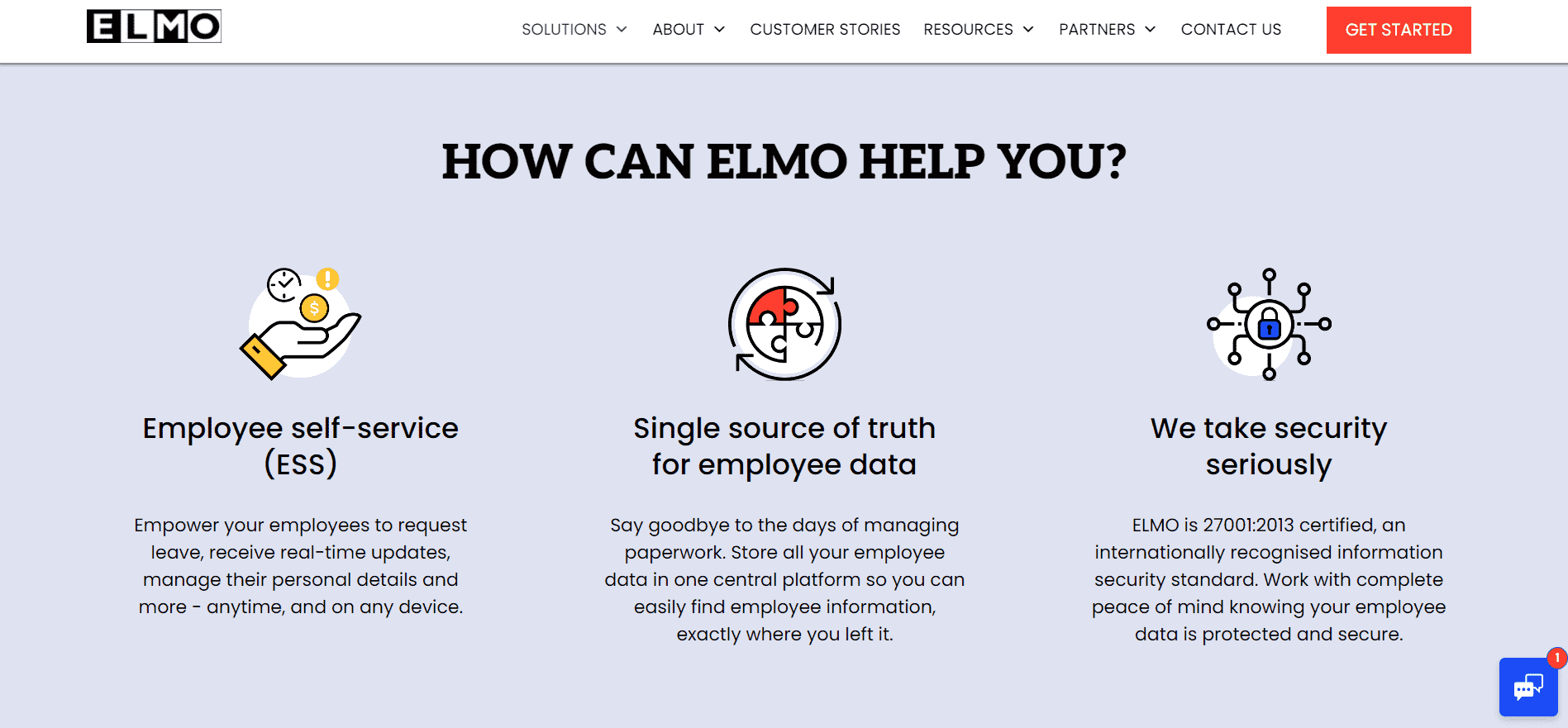 Elmo Software is a trusted platform that helps organizations manage their human resources using the cloud. This software is widely used in Australia and New Zealand.
It was established in 2002 and has become a reliable provider of HR technology solutions. They serve over 3,000 organizations and two million end-users in various regions.
This software provides a complete range of ISO-certified solutions for managing every stage of the employee journey. Elmo offers essential features like managing people, processing payroll, recruiting new employees, onboarding them smoothly, and tracking their performance.
Elmo can adapt and grow with your organization. Whether you're a small business or a large enterprise, ELMO can be a reliable choice.
Key Features
Payroll Management
Recruitment
Onboarding
Performance Management
Learning Management
Time and Attendance
Training
Content and Video Course Creation
Succession Management
Predictive Analysis
Rewards and Recognition Handling
Cloud-Based Solution
Employee Self-Service (ESS)
Integrated Solutions
Single Source of Truth for Employee Data
HR Software Systems Pricing in Australia
Here is a list of the pricing plans for Australian human resource management software:
HR Software in Australia
Pricing Plans
Deputy
Scheduling: $3.50 per user per month
Time and Attendance: $3.50 per user per month
Premium: $4.90 per user per month
Enterprise: Contact seller
Apploye
Standard: $2.5 per user/month
Elite: $3.5 per user/month
Enterprise: Contact Seller
Ascender
Contact Seller
FoundU
Essential: $11.00 per user per month
Everyday: $14.00 per user per month
Performance: Get a Quote from the seller
ADP Workforce NOw
Contact Seller
BambooHR
Contact Seller
ELMO
Contact Seller
How can I determine which HR software in Australia will be the best option for you?
Here's a brief guide to help you determine which software for human resource in Australia would be the best option for you:
What Do You Need?: Think about what tasks you want the software to handle. Payroll? Hiring? Time-tracking? All of the above?
Ask Around: Talk to friends or colleagues. Which software do they like and why?
Test Drive: Try before you buy. If they offer a demo or trial, give it a go.
Price: What's your budget? Remember, sometimes you get what you pay for.
Help & Support: Can you easily reach out for help if you're stuck? Is there local support?
Safety First: Make sure your employee info will be safe and private.
Accessible for Everyone: Make sure it's something your team will find easy and pleasant to use.
Quick Tips for Implementing Your New HR Software
You can make your HR software transition simple and smooth by following the mentioned ways:
Plan: It's essential to have a roadmap before starting. First, make a list of your software requirements. Then, compare those requirements with the available features. It will help you understand clearly and ensure you're not paying for unnecessary features.
Involve your team: Your HR team will use the software every day. Involve them from the beginning. They will provide valuable insights and be more motivated to ensure the software's success.
Train users: The person using a tool determines its effectiveness. Schedule thorough training sessions for your team.
Be Consistent: Stay connected with your software provider even after the setup is complete. Regular check-ins, updates, and support are crucial for long-term success.
Get Feedback: Collect feedback after using the software for a few months. Yes, there are challenges. Which features do people love the most? Use this feedback to make improvements or consider additional training.
Wrapping up
To conclude, we reviewed Australia's finest HR systems. It can be daunting to choose, but it's about what matches your business. Check them out, ask your team what they need, and consider your budget.
Remember that the greatest HR software suits your workplace rhythm. We hope this article about best HR software in Australia aids your choice.
Frequently Asked Questions (FAQs) about HR Software in Australia
What is HR Mobile App?
Employees and HR teams can use an HR Mobile App on their smartphones to do work-related things like check their pay slips, ask for time off, keep track of their hours, and more. It speeds up HR tasks and makes them easier to reach from anywhere, which makes working better.
What is HR software compliance?
HR software compliance means ensuring your HR software follows the laws and rules for managing people in your company. It helps keep things fair and safe for everyone while avoiding legal trouble.
Is cloud-based HR software better than on-premise?
Both have their pros and cons. Cloud-based software is easily accessible from anywhere and often offers regular updates. On-premise solutions may offer more customization and control over data. Choose based on your company's needs.
How secure is my data with HR software?
Reputable HR software providers prioritize data security. Ensure the software you choose complies with Australian data protection regulations and offers features like encryption and regular backups.
Can I integrate HR software with other tools and systems?
Most top HR software solutions offer integration capabilities with popular tools like accounting software, CRM systems, and more.
What is the average cost of HR software in Australia?
The cost varies based on features, the number of users, and other factors. It's best to request quotes from the seller or check their pricing.