Virtual Assistant Pricing Plans, Rates, and Packages in 2023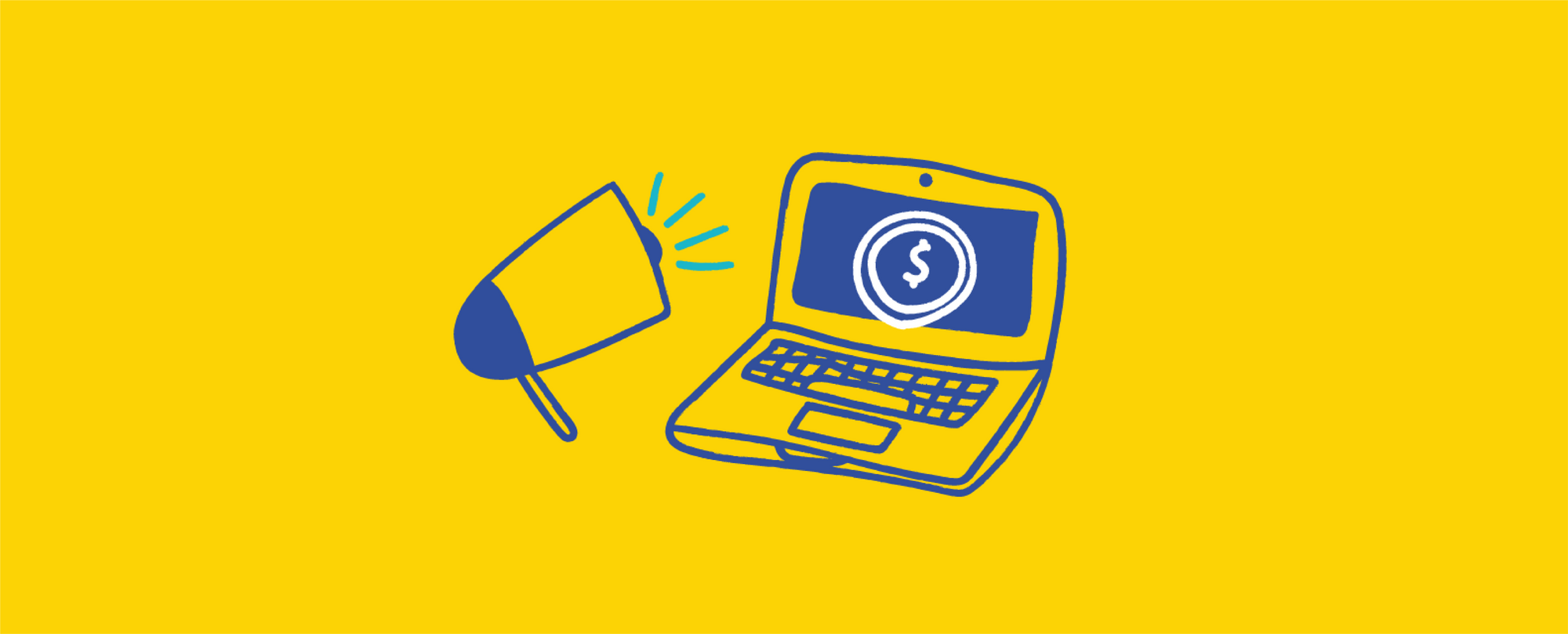 New to hiring a virtual assistant? Or are you on your way to one yourself? In both cases, you might be confused with the ever-changing virtual assistant pricing rates. And by now, you must have been bombarded with thousands of ads on VA plans and packages.
Well, worry not, for we have compiled a short and sweet blog to expedite your hiring process. This blog contains a general overview of virtual assistant pricing methods backed by examples from the best 6 virtual assistant hiring platforms.
Virtual Assistant Pricing: A General Overview
Disclaimer: The hourly rates for virtual assistants have a too high standard deviation. Simply put, they vary a lot based on multidimensional factors. However, if we had to guess, the average hourly rates are around $10 to $30 per hour.
Nevertheless, there are countless factors upon which the virtual assistant pricing plans depend on. Some of the significant domains are as follows.
The Type of Service
The more you require high-end skills, the more you must pay for your virtual assistant. For instance, if you are hiring for small routine tasks such as calendar scheduling, the ideal pay figure is around $8-10/hour. However, functions that require more hard skills, such as social media management may cost you roughly $16/hour.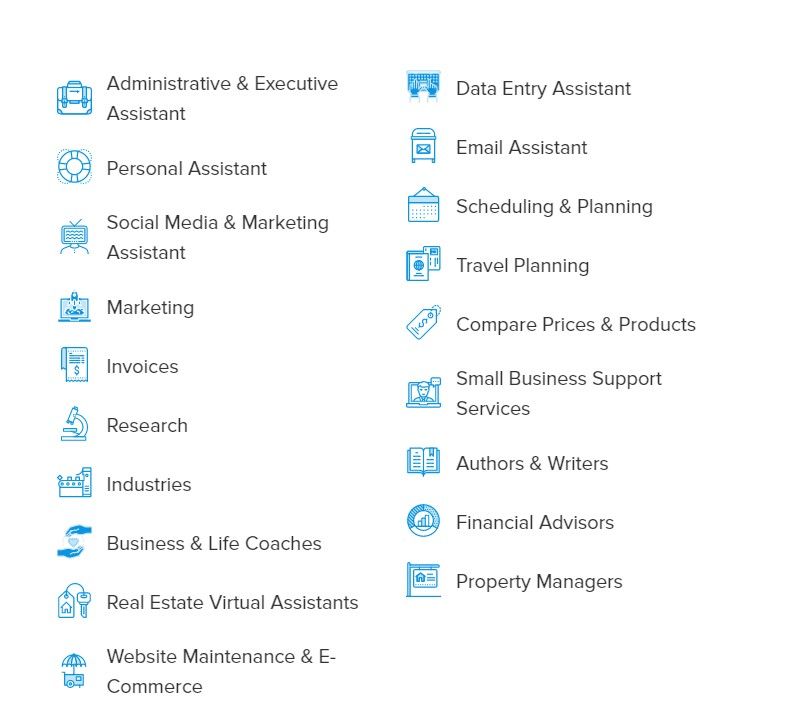 Experience and Expertise Level
Experience often translates to expertise. Hence, it is a necessary prerequisite for hiring virtual assistants. Therefore, beginner-level virtual assistants tend to set their pay bar low. As seen in the latter part of this blog, new entrants' basic pricing plan can be as low as $5 per hour.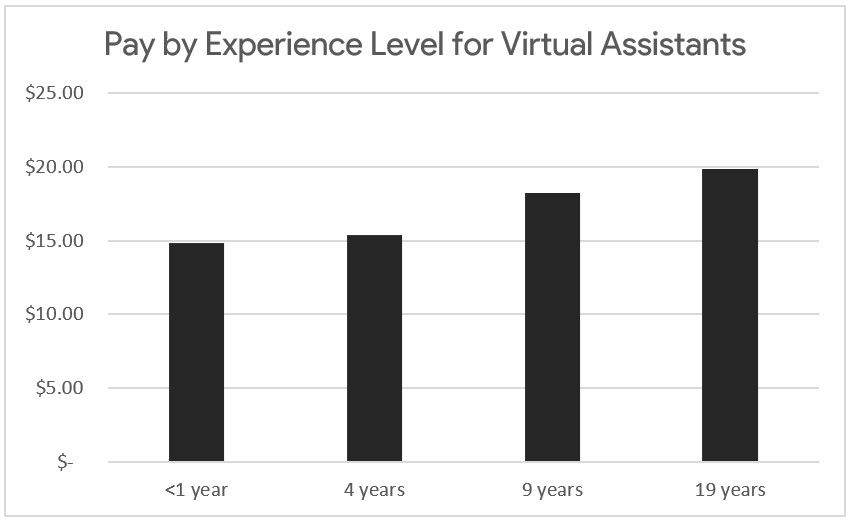 On the other hand, a truly experienced virtual assistant with high-end skills can cost you even $100 per hour.
Rush Job vs. Usual Pace
Rush jobs can cause immense physical and mental stress. By rush jobs, we mean a large number of deliverables within a short time. Therefore, it is only rational that the virtual assistants charge you more for rush jobs than usual-paced jobs.
Territory
Since your interaction with the virtual assistants will be online, you must be careful about the time zones. However, time isn't the only factor to be considered while assessing your virtual assistant's location. You have to consider the cost as well.
Virtual assistant pricing plans do not vary from country to country only. Instead, it can even vary among different states within one county. For example, the mean hourly rate for virtual assistants in New York ranges from $15.50 to $16. However, you must pay around $20 for the same service in San Fransisco.
You can employ an individual Virtual Assistant or VA company from the Philippines at a less expensive cost per hour.
Language
Language can be a differentiating factor in hiring a virtual assistant. For instance, multinational projects often require a multilingual virtual assistant. However, since they are in short supply, the hourly rates can go significantly high.
7 Best Platforms to Hire a Virtual Assistant
The concept of a virtual assistant is extremely popular nowadays. Hence, to meet the demand curve, hundreds of companies have mushroomed all around the world. Some of them even have carved niche audiences. For instance, Hello Rache is a virtual assistant platform dedicated to doctors and health professionals only.
Nevertheless, here are the top 7 mass platforms for hiring assistants. We have further included their pricing plans so that you can make an informed decision.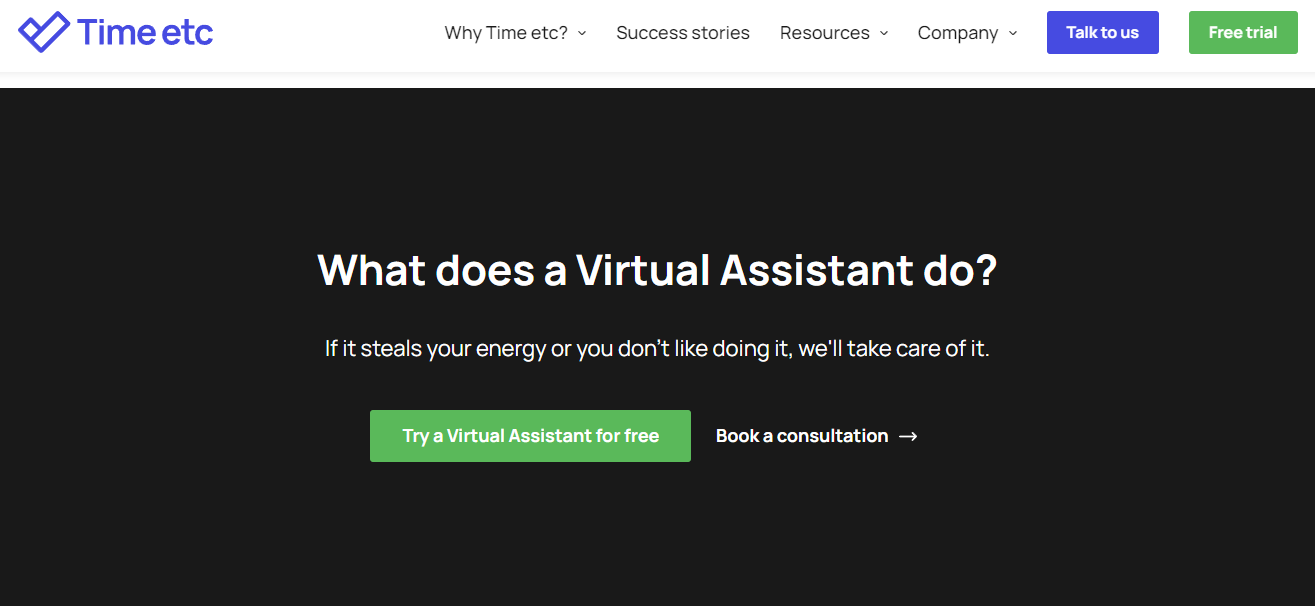 The greatest USP of Time etc is the expertise level of its virtual assistants. Most of them have 5+ years of experience in their field. Hence, the platform is trusted by even the most trustworthy brands.
Time etc. offers flexible monthly plans based on your requirements. In case you have leftover hours, they are shifted to your next month's plan. Hence, you can always adjust your virtual assistant needs based on your workload each month.
Time etc Virtual Assistant Pricing Plan
All of the plans include a virtual assistant service. However, you can add extra assistants free of cost. Besides, you can also add extra users, that too for free. Finally, you can get the same premium support in every pricing plan.
10-Hour Plan: USD 270/month ($27/hour)
20-Hour Plan: USD 520/month ($26/hour)
40-Hour Plan: USD 1000/month ($25/hour)
60-Hour Plan: USD 1440/month ($24/hour)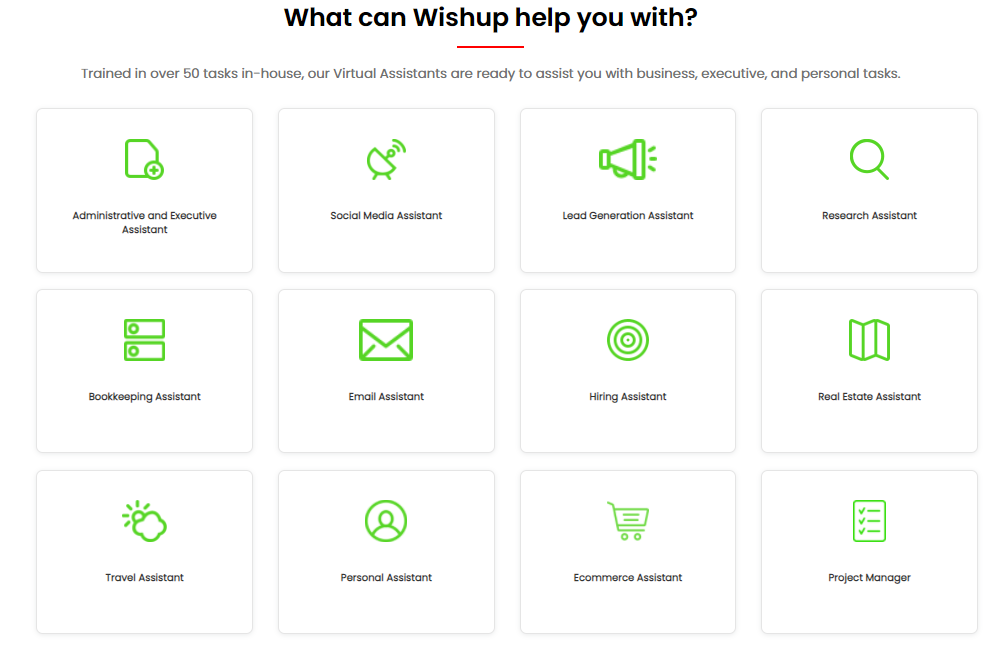 Wishup was conceived to support entrepreneurs and busy professionals in leading stress-free, productive lives. Based in Delhi, India with an expanding presence in the US and UK, Wishup was born when Neelesh Rangwani and Vivek Gupta joined forces. Founded in July 2015, Wishup taps into an unconventional pool of talent – experienced remote workers – and trains them to be virtual assistants who help businesses across the globe.
At Wishup they have well-trained and skilled virtual assistants, virtual social media managers, and digital marketing managers for entrepreneurs, small business owners, and organizations. Hire a virtual assistant and get your work done remotely.
Wishup provides highly skilled Remote Workers at an affordable price point which is fulfilled through a tech-enabled marketplace. Their monthly plans start from $899 for 4 hours/day.
3. VA Staffer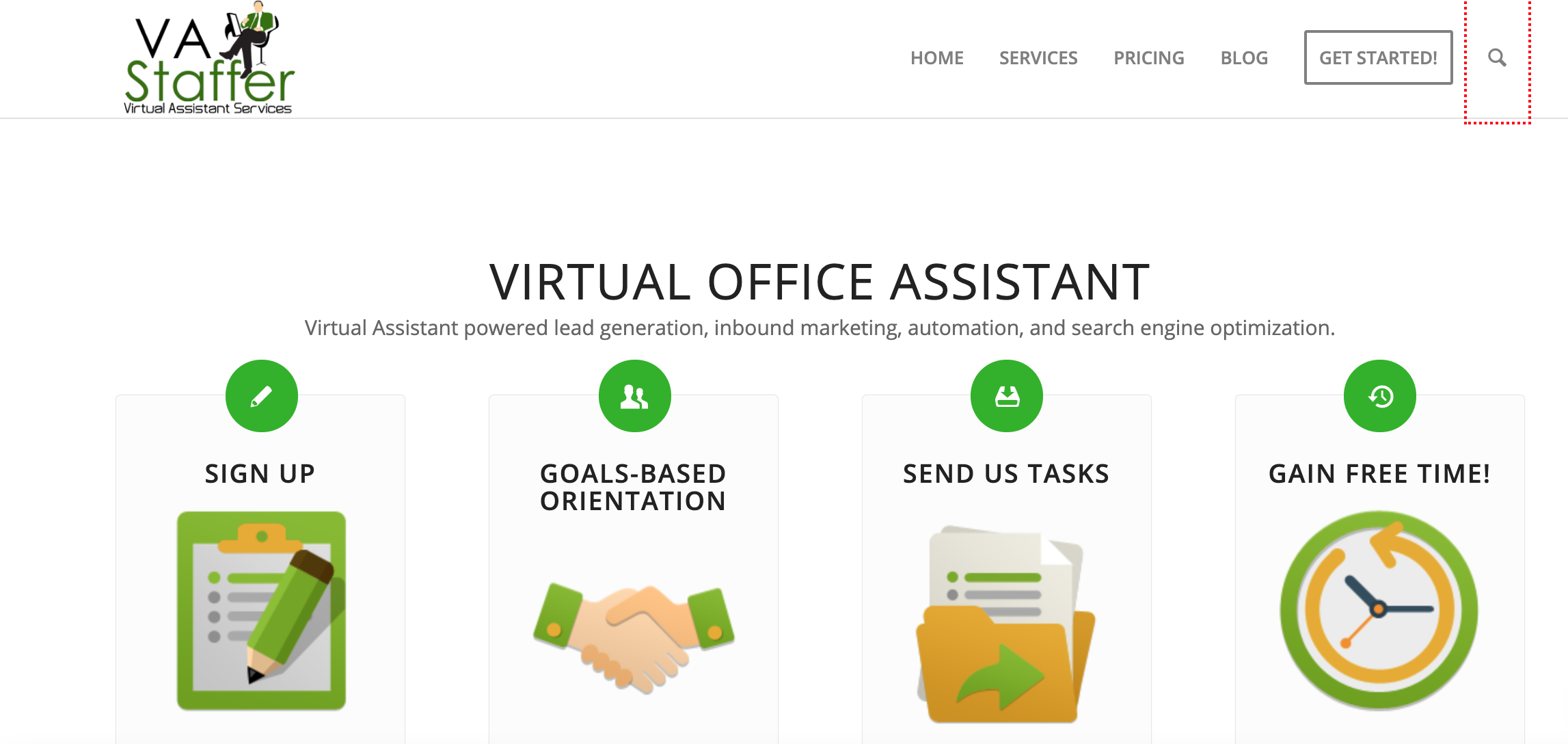 VA Staffer offers virtual assistants and remote teams to help productive individuals accomplish more on a daily basis while still allowing them to have personal time. The services provided by VA Staffer include lead generation, personal assistant support, research, data entry, social media management, creative services, content repurposing, podcast management, web design and development, and CRM and automation support.
VA Staffer virtual assistant pricing plan:
Dedicated Assistant: 20 hours to 40 hours per week, pricing starts at $800 per month
Hourly Plan: 20 hours / 50 hours / 100 hours, pricing starts at $298 per month
4. Wing Assistant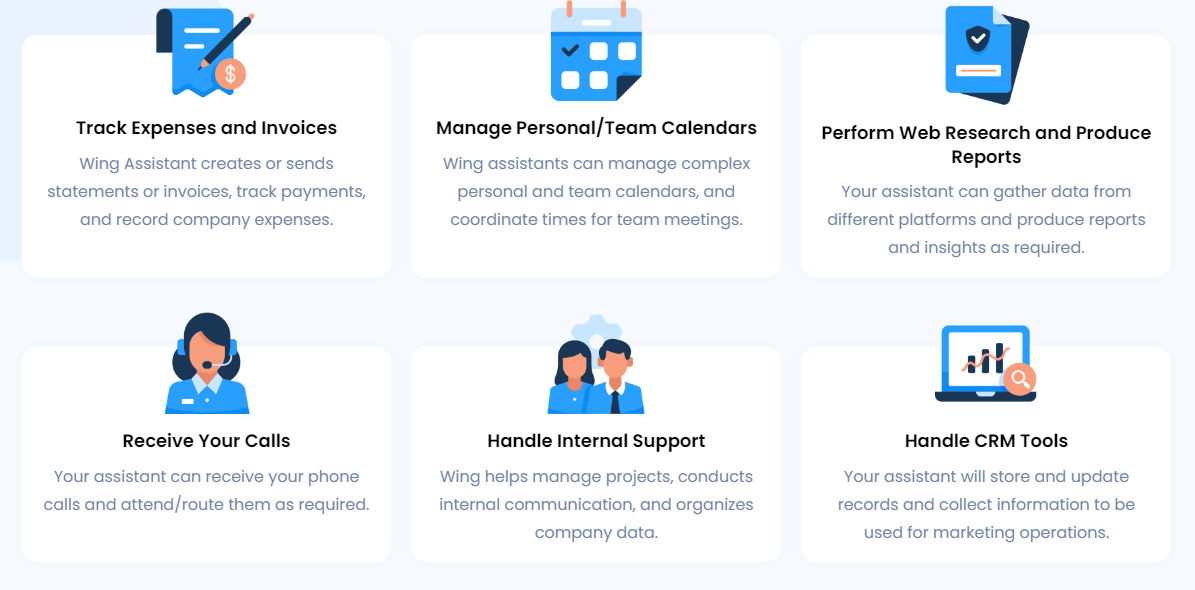 Wing Assistant provides a fully managed, completely devoted virtual assistant who works for you as if you were a regular team member. Wing Assistant gives customers access to a dedicated assistant, a customer success manager, a team of support personnel, and the first virtual assistant management software in the market to ease collaboration, task management, file sharing, and communication
You may hire a dedicated Virtual Assistant (VA) to work with you as much as you'd like for a modest fixed monthly fee. Which is similar to hiring an office team member who is there to support you whenever you need it.
Wing Assistant virtual assistant pricing plan:
Part-Time: $499 per Month
Full-Time: $899 per Month
Full-Time 2X: 1699 per Month
5. Zirtual
Zirtual has one of the best virtual assistant pricing plans for even enterprise-grade teams. One notable USP of Zirtual is that it hires college-educated virtual assistants. Moreover, the website also has flat discounts for small businesses and startups!
Zirtual Virtual Assistant Pricing Plan
All the pricing plans under Zirtual have the following services as part of the plan. Moreover, you can directly contact your virtual assistant via SMS, phone, or email under every pricing plan. Furthermore, the assistants are available from 9 AM to 6 PM (Eastern Time or Pacific Time).
Entrepreneur Plan
This is a dedicated plan for 1 user. Hence, this plan is for small-scale tasks to keep on top of a few things.
USD 449 per month
Expected response within 2 business hours
12 Hours of Task work/month
USD 37.42 per hour
Startup Plan
This virtual assistant pricing plan is designed for 2 users. Therefore, this plan is for project work that is beyond mere contact & schedule management.
USD 749 per month
You have access to one dedicated Virtual Assistant service.
Expected response within 2 business hours
24 Hours of Task work/month
USD 31.20 per hour
Moreover, you can avail of a 16% discount on the Startup Plan.
Small Business Plan
The virtual assistant pricing plan for SMEs is designed to finish operational tasks faced in business every day. However, a maximum of 3 users can access the plan.
USD 1099 per month
You have access to one dedicated Virtual Assistant.
Expected response within 2 business hours
36 Hours of Task work/month
USD 30.52 per hour
Furthermore, you can avail of an 18% discount on the Small Business Plan.
Team Plan
The Team Plan is the most sophisticated plan offered by Zirtual. This virtual assistant plan can accommodate 5 users. On top of that, the plan is designed to cope with even the most demanding work environment.
USD 1499 per month
You have access to one dedicated Virtual Assistant.
Expected response within 2 business hours
50 Hours of Task work/month
USD 29.98 per hour
Finally, you can expect a whopping 20% discount on the Team Plan.
6. Fiverr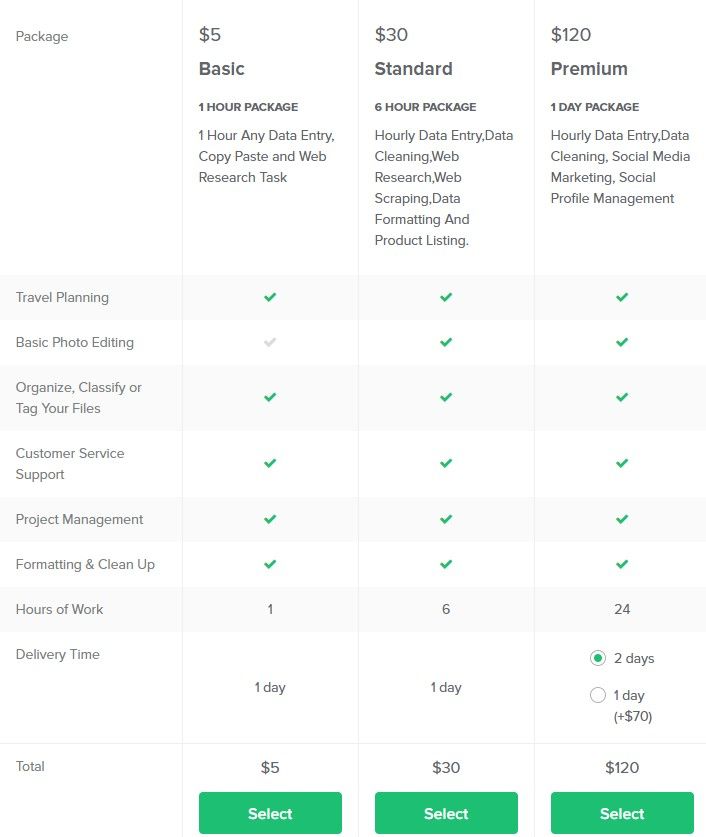 Unlike the other hiring platforms, Fiverr does not include team or enterprise-grade plans. Instead, Fiverr virtual assistants can be considered as one of the best solutions to satisfy your personal needs. You can
For VA services, Fiverr has 3 categories.
Administrative Services
Research
File Conversion
For every category, you can sort out virtual assistants based on these 6 factors.
Service Options
Expertise Level i.e. New to Top-rated.
Language
Territory
Budget
Delivery time
Therefore, you can hire literally any kind of virtual assistant you wish to. Below are two drastic examples from two random virtual assistants on Fiverr. The first example is from a top-rated virtual assistant, while the next is from a newbie in the field.
7. Upwork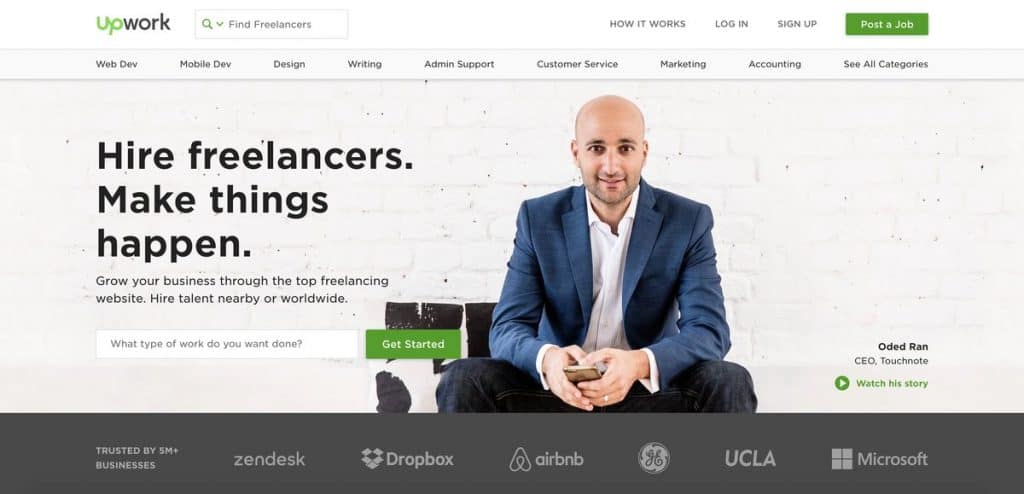 Unlike on Fiverr, you can hire not only individuals but also agencies on Upwork. Hence, it has emerged as the most self-sufficient job market in the world. On Upwork, you can find your ideal virtual assistant for virtually every need.
One of the most attractive features of Upwork is that you can sort out your VA based on the industry. You can further sort them out based on their specialties. For instance, if you are looking for a virtual assistant in marketing, you will be given the following specialties to choose from.
Campaign Design
Community Management
Content Marketing
Digital Marketing
Email Marketing
Sales and Lead generation
Now suppose you chose email marketing. You can further narrow your needs from tons of options such as email template design, audience targeting, etc. To be honest, the domains for choosing your desired specialized virtual assistant on Upwork is truly immense.
Managing Your Virtual Assistant
Your task does not end with hiring only. Instead, the real issues pop up AFTER you hire them.
It's true that virtual assistants give a free pass on costs, time, and training. However, they do come with a unique set of issues. Firstly, managing employees online is a daunting task. Moreover, without proper tools in place, it is extremely difficult to track and evaluate the service.
However, using time tracking software such as Apploye makes these issues go poof! Managing, tracking, and evaluating your remote team has never been this easy.
Wonders You Can Unlock with Apploye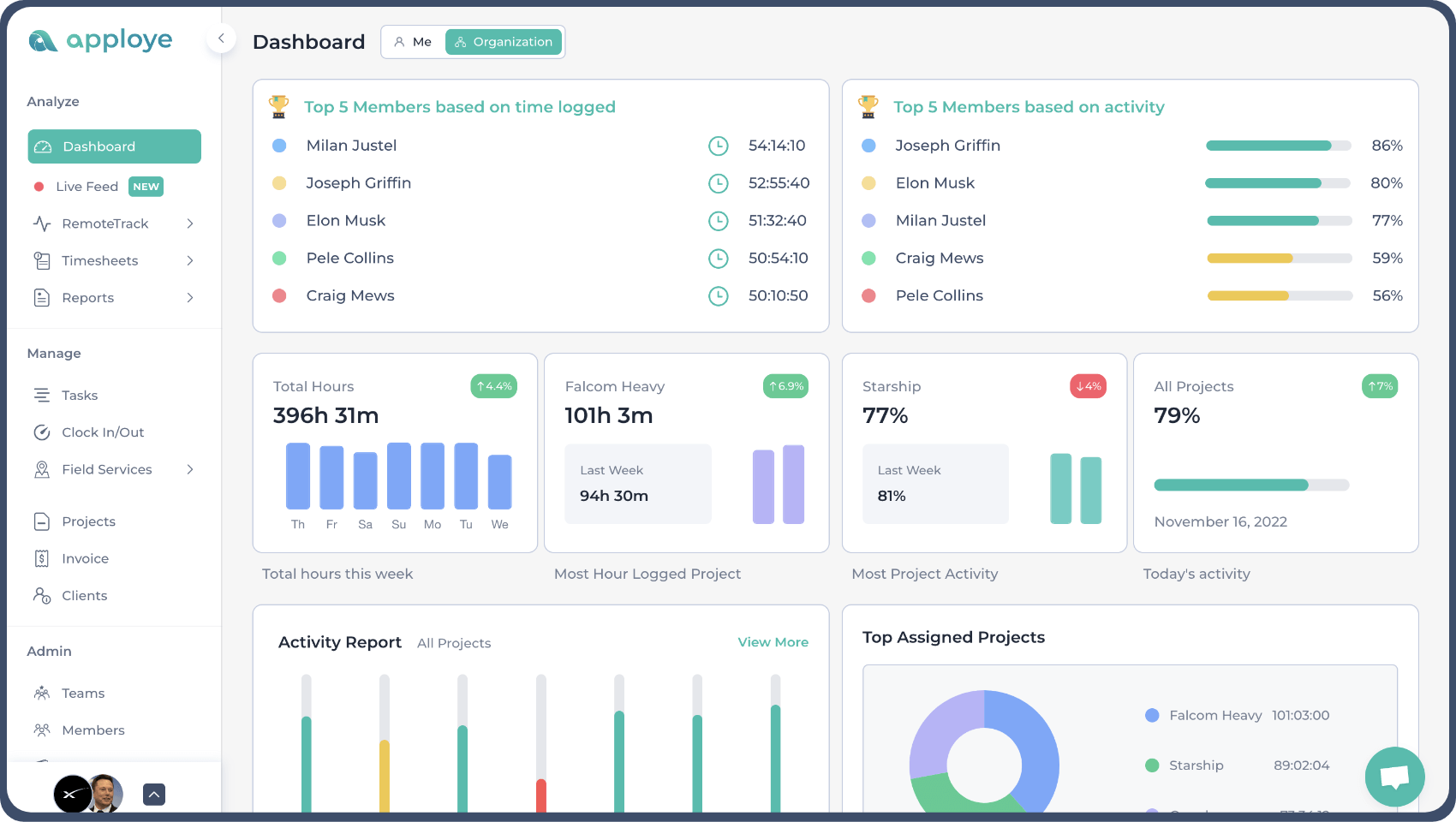 Firstly, the in-built online timesheet helps you understand better how your VAs spend their time. Secondly, you can monitor whether your assistants are present on time or not. Moreover, you can also schedule them for a later date.
Thirdly, you can trace the progress level on ongoing tasks and projects. Furthermore, if you have multiple virtual assistants, you can compare their productivity levels and compare them. Finally, the most attractive feature is the ability to set hourly rates. This feature comes in handy when you pay your VAs on an hourly basis.
Conclusion
We hope you now have a clear idea about the virtual assistant pricing plans and are ready to hire one.
If you have further queries, feel free to read our other blog on Everything You Need to Know Before Hiring a Virtual Assistant. If you are having difficulties managing your remote team, you can start your 10-day free trial on Apploye and see results for yourself. Good luck!