Complete Virtual Project Management Guide (2023)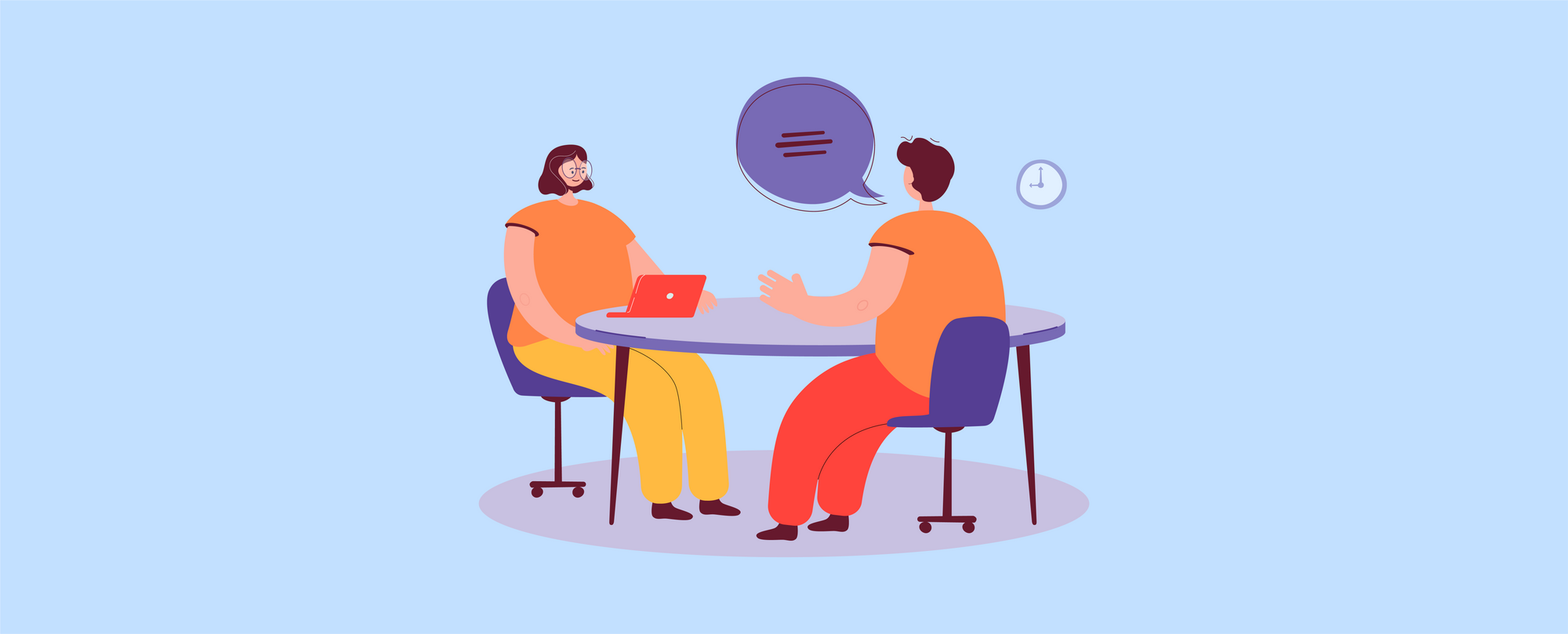 The COVID-19 epidemic has forced businesses to shift their employees, priorities, modes of operation, and project management to remote locations. Before the pandemic began, just 20% of employees in the United States of America worked from home, but around 71% of people started working remotely as the situation deteriorated.
As high-stakes projects become mission-critical, the ripple effect has opened for certain project managers to assume further responsibilities. Amid this pandemic, most companies have transitioned to working remotely or telecommuting, whereas others have endured extended layoffs and employment losses.
And you know what?
Companies that allow their employees to work remotely are successful survivors of business. Virtual/Remote work is the new normal. However, project management for virtual teams is quite a challenging process.
Let us know the ins and outs of Virtual Project management.
What is Virtual Project Management?
Virtual project management is the process of planning, controlling, and completing the project or task within time and budget through remote or virtual teams.
Most of us are well aware of managing any business project traditionally. However, as remote working is emerging very fast, managing virtual projects is a must for every outsourced business. Obtaining a PRINCE2 certification can equip project managers with the necessary tools and methodologies to navigate the complexities of virtual project management effectively.
This procedure is almost identical to conventional project management; the main difference is that traditional project management takes place in the same building, while virtual project management takes place online or virtually.
Virtual Team and Virtual Projects
It's the virtual team that accomplishes any virtual project. There is a bilateral relationship between virtual teams and virtual projects. In general, every project depends upon the team, whether in-house or offshored.
A virtual team comprises remote working members with different cultures, backgrounds, and many more differences. Project management with team members who never meet in person is really a challenging job.
To accomplish any virtual project effectively, there is a dire need for an efficient virtual team with outstanding leadership. Focusing on togetherness instead of distance makes virtual team bonding more strong.
The mystery behind the rise of Virtual project management
Advancement of the Internet, networking development, and the collaboration of tools have given project management a new dimension.
The COVID-19 epidemic has affected every industry, sparing no one and permanently altering how we live, interact, and work. This pandemic forces business industries and companies to shift from the traditional to the virtual world.
After adopting working remotely, companies found ultimate success in workload management. Employees found absolute advantages while working remotely. Almost 58% of workers will shift their jobs if the existing company doesn't offer "Working Remotely" according to the survey of Flexjobs.
Advantages of Virtual Project Management
The emergence of a remote workforce has facilitated the move from traditional project management to virtual project management. It is essential to understand the advantages of virtual project management in today's environment since it is difficult to ignore its apparent benefits.
Further to explore this, let's all examine some of the advantages associated with virtual project management.
1. Reducing operational costs
This is one of the most beneficial aspects of virtual project management. Because companies all across the globe are attempting to minimize their expenditures to the lowest penny, just think you don't need to pay office space rent, overhead costs, or equipment expenses.
You can save that money and utilize it for other core activities of your company. Planning any project online and delivering it to your team saves time and money.
2. Enhance productivity and quality of work
Managing projects online or by remote team members increases the quality of work and accomplishes the project within the designated budget. Virtual project management allows connecting experienced and skilled members from all around the world and improves the company's productivity.
Employees working from home or remote team members can perform their work in their own productive time, whenever they feel like it. If conducted properly, virtual meetings may be more productive and exciting than conventional face-to-face meetings.
3. Increases employee retention
Working from home tends to increase because of its massive advantages. Employees love to work from home because they get more time to spend with their families and friends. The home office reduces the pressure of traffic while going to the office, saving transportation costs for remote workers.
4. Improve efficiency
The project management cycle is almost the same whether the system is online or offline. However, the most successful and efficient method of project management is none other than virtual project management.
Sometimes team members feel bored while working in the office for a long period. It causes a waste of valuable work time. Managing time-wasting and developing effectiveness in the workplace is super easy for a virtual workplace. This can be done with the collaboration of productivity tools.
5. Working with highly skilled remote employees
Isn't it great to have the most skilled personnel from the Philippines to manage your call center project with the lowest wage rate? Yes, indeed it is.
You can select the best candidate to perform your project around the world if your company allows virtual project management. The experienced workforce from the entire world will give new ideas and solutions to your table for accomplishing your virtual project.
6. Minimizes workloads
You will find out the most capable team members for the project. Virtual project management allows you to select any member irrespective of geographical location.
Splitting up tasks with respect to the capabilities of your team members, checking project status, and providing all necessary corrections decrease the workload for project managers.
7. Improves Customer satisfaction
Last but not least, for every business there are customers. John Rampton, a powerful online influencer, entrepreneur, and connector, emphasized the significance of customer experience management when said that "Your customers are the lifeblood of your business". When your virtual team successfully accomplishes their jobs, and your customers are getting satisfied, it is your ultimate goal for your firm.
Top 10 Challenges Faced During Managing Virtual Project
The new generation is adopting remote working at great intensity. Mainly Gen Z (those born between 1997 to 2012) are more focused on working from home. Virtual project management has numerous challenges to face. Let us discuss some of the challenges below.
1. Communication problems
Communication plays a vital role in managing projects. The project could get a smoother and well-organized workflow if the team members had suitable communication means.
The communication system of the in-house office and virtual office is not the same. While managing a virtual project, team members face difficulties communicating with one another as they don't have access like in an office room.
As a manager, you should endeavor to encourage communication by establishing an environment of information openness and equipping your employees with the necessary virtual team communication tools.
2. Insufficiency of trust
Do you know that? The " trust " predicts the success rate of the upcoming virtual projects. Better trust and cooperation between the members offer the security that allows the remote teams to function effectively together.
Managers should have good faith in the employees and allow remote employees to work at any time but get the work done at a specific time.
Without proper trust, no employee can boost their confidence.
3. Lack of complete structure
The completion of every project depends on the structure of the project management process. If we talk about the structure of a virtual project, then it isn't easy to select proper team members, strategies, and tools.
Picking up skilled personnel from any part of the world is very well possible in virtual project management. So, according to their capabilities, a complete structure must be selected to finish any virtual project.
4. Disconnected from the teams
Remote working allows team members to connect virtually, so face-to-face contact is lacking. Without the proper collaboration of all team members managing a virtual project is a hard nut to crack.
Remote team members sometimes feel disconnected because of less connectivity. Lack of proper motivation, feedback, and remote employees' feedback can cause disconnectivity between the remote team members.
5. Transparency Concerns
Any project is completed only when the team members fulfill all the objectives. Here this transparency provides an overview of the advancement of the project. Remote team members have the flexibility to perform their assigned tasks from anywhere they want.
So it has been observed that some remote employees are reluctant to finish their tasks. False reports of completing the task may be a great barrier to fulfilling the virtual project on time.
6. Lack of proper collaboration
When a group of remote working people with various project management skills and experiences get together to undertake a particular virtual project, this is called virtual project collaboration.
Involvement of all the remote employees is a must, and if any of the employees are left behind, true collaboration is impossible. Virtual team members can have problems while collaborating with each other which will cause a massive distraction in completing the project.
7. Scheduling difficulties
Designing a complete project schedule that combines project phases, dependencies, and project tasks is way more difficult for online project managers. While working from home gives the flexibility to perform their task at any time, it creates a problem when necessary amendments are done during the project.
8. Monitoring and tracking Employees
A team leader or manager can easily monitor the team members or employees working in the office, which will satisfy the leaders. But for tracking and monitoring remote working team members' activity, managers need to depend upon online time tracking tools.
Completing a virtual project, the need for employee or personal monitoring is immense while working remotely. Holding team members for their work is one of the most challenging jobs for all managers.
9. Time Zone Differences
Working with outsourced Business process outsourcing vendors or any freelancers to handle any project will have time zone varieties. Someone being the leader of any project residing in Silicon Valley and his project team member is staying in Manila, the Philippines, will have a +16 hours difference. This time zone difference causes delays in the project accomplishment.
10. Management of Performance
While working on a virtual project, the performance of remote team members will provide supervisors with an assessment of the project's progress. Shifting the productivity upward every manager should evaluate the performance of their employees. Managing employees' performance will boost remote employees' confidence to work effectively on virtual projects.
Best Virtual Project Management Tools
There is no alternative to Project Management Tools for any virtual project. Without further delay, let us discuss several Project management tools and integrations.
1. Apploye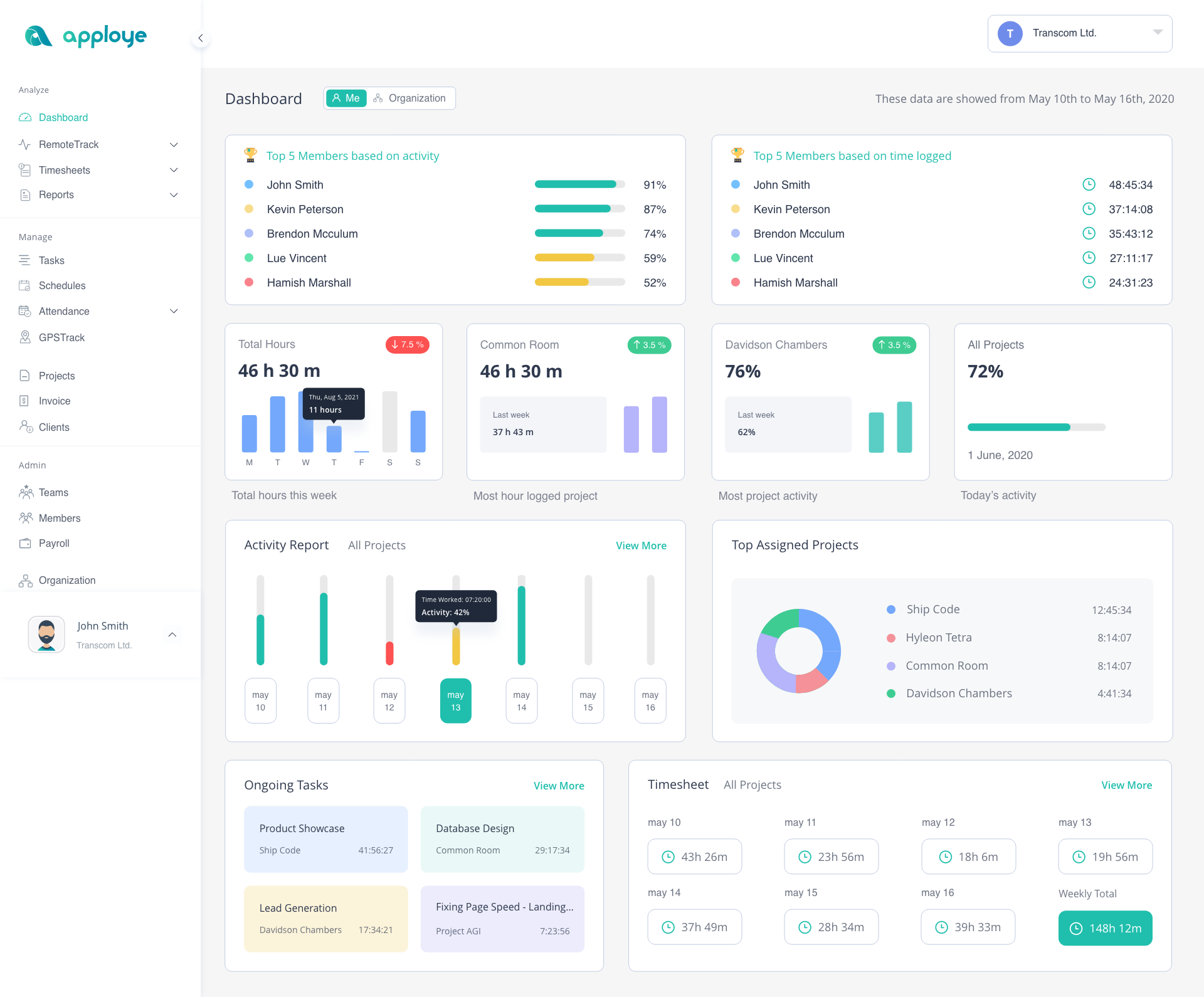 This is the #1 no tool for measuring employees' performance, tracking and monitoring their productivity level. Remote track options offer website tracking and screenshot monitoring with the productivity level. There is a significant difference between working remotely and in an office. But you can optimize the difference by using employee monitoring tools like Apploye.
2. Trello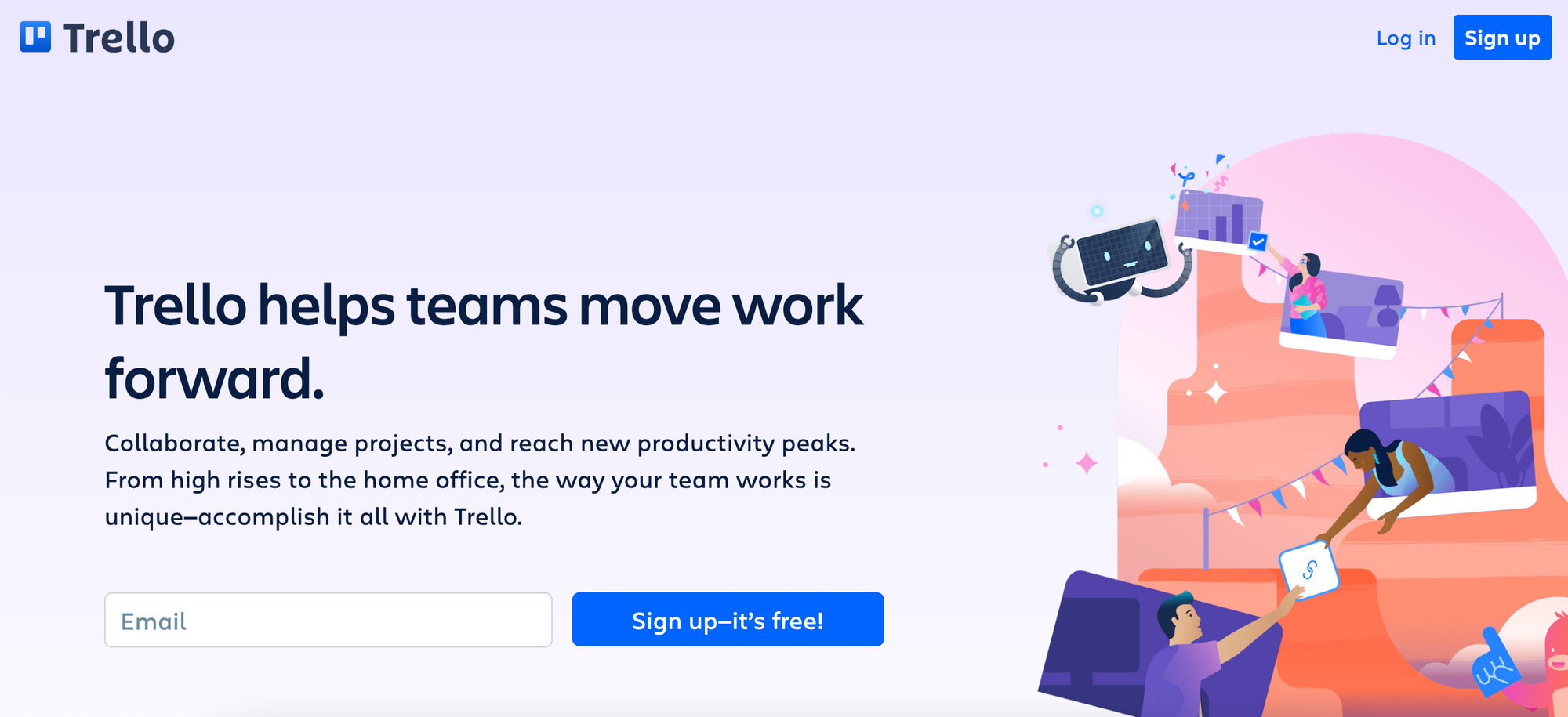 Trello is an entertaining and user-friendly tool that lets you organize and manage your project effectively. Trello is a well-organized project management software. Editing is so simple using the drag-and-drop process. Trello offers you the progress meter for evaluating project progress. Integrating Trello with time-tracking software makes it a more robust tool for virtual project management.
3. Zoom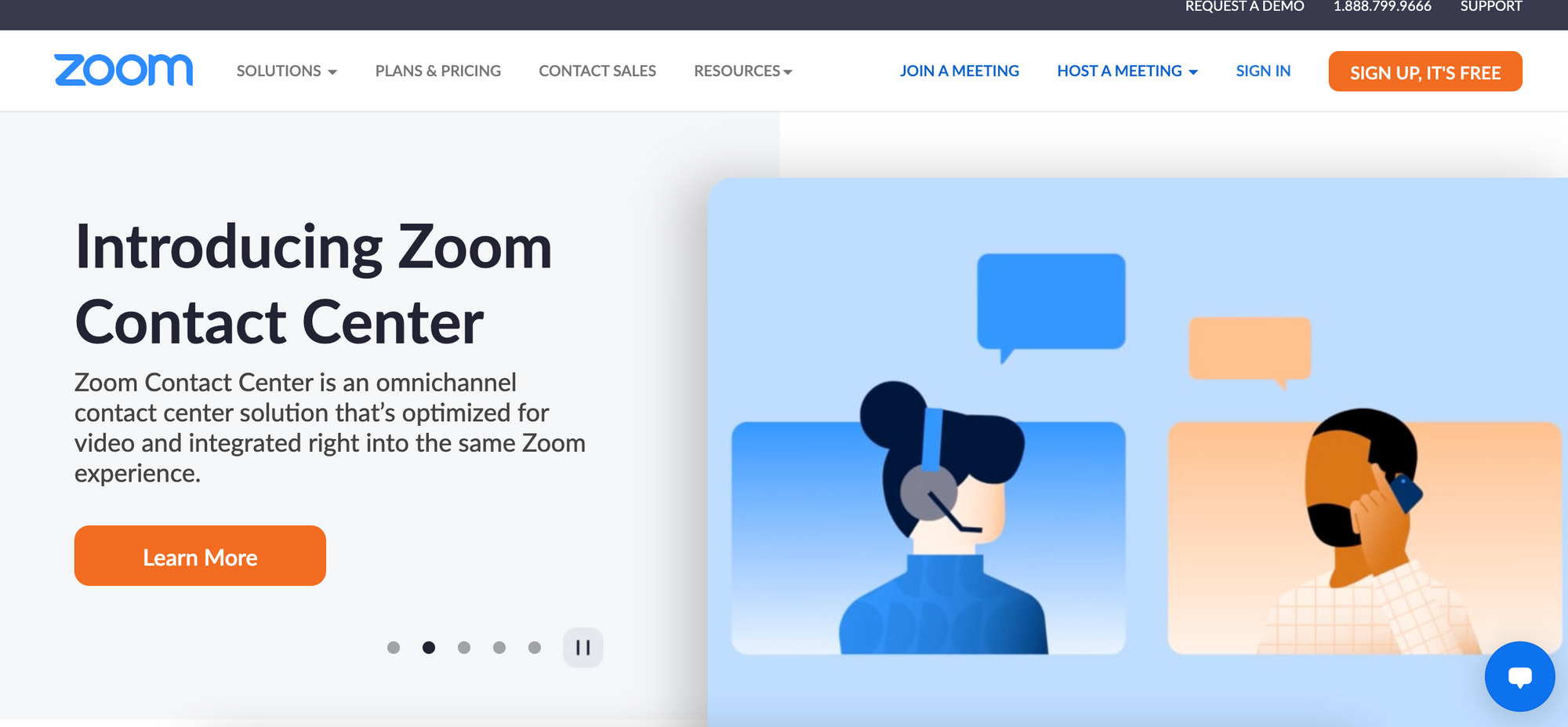 Zoom, launched in 2011, is the market leader in contemporary business audiovisual telecommunication. It is a dependable cloud platform for video conferencing, teamwork, and webinars on mobile, computers, laptops, and room systems. This is a well-known video conferencing and webinar tool. It offers HD video and audio collaboration, virtual meetings, etc.
4. Slack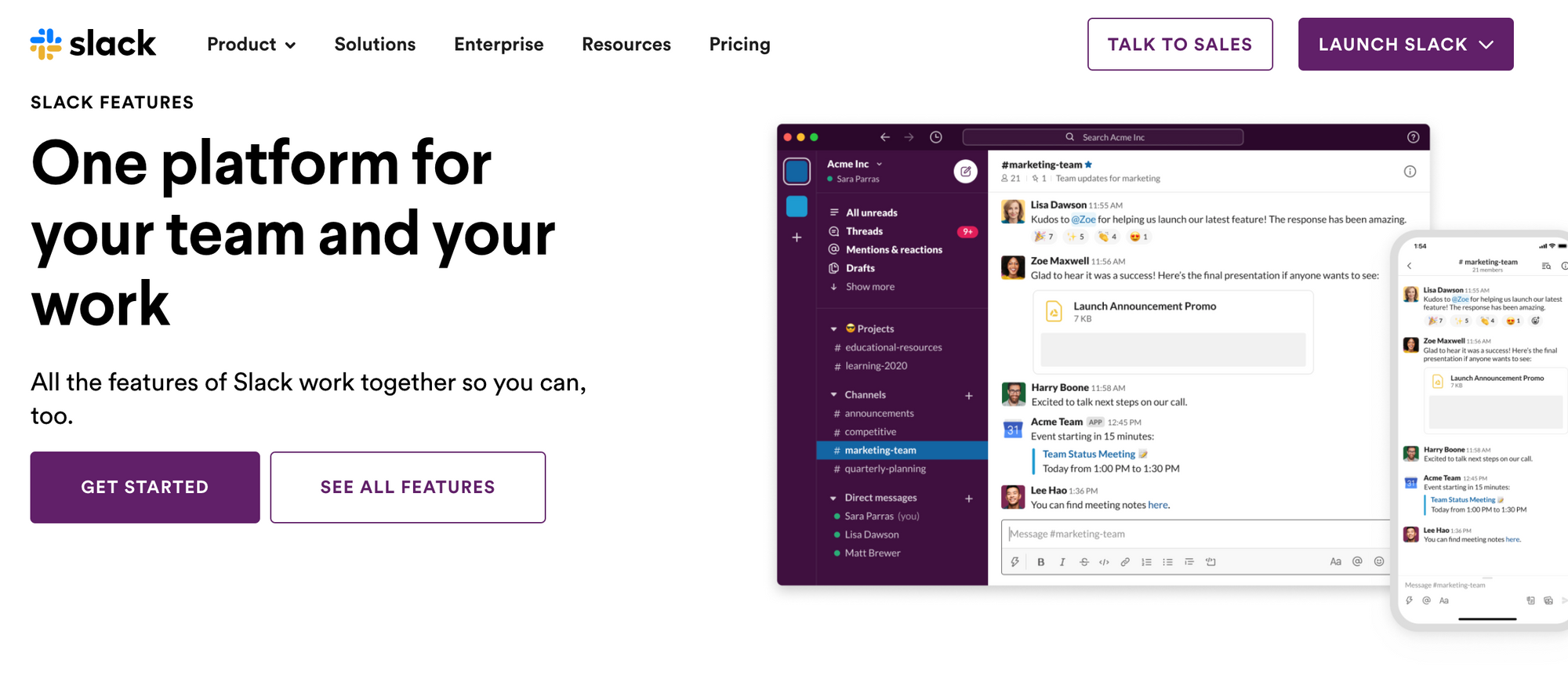 Slack is an excellent communication medium for instant messages. You may designate several channels for various projects, themes, and teams. Slack allows you to manage and monitor documents. Every channel can have a reference link and messages pinned to it. It is accessible as web, mobile, and desktop software and interfaces with various office tools to provide simple virtual communication.
5. Google Drive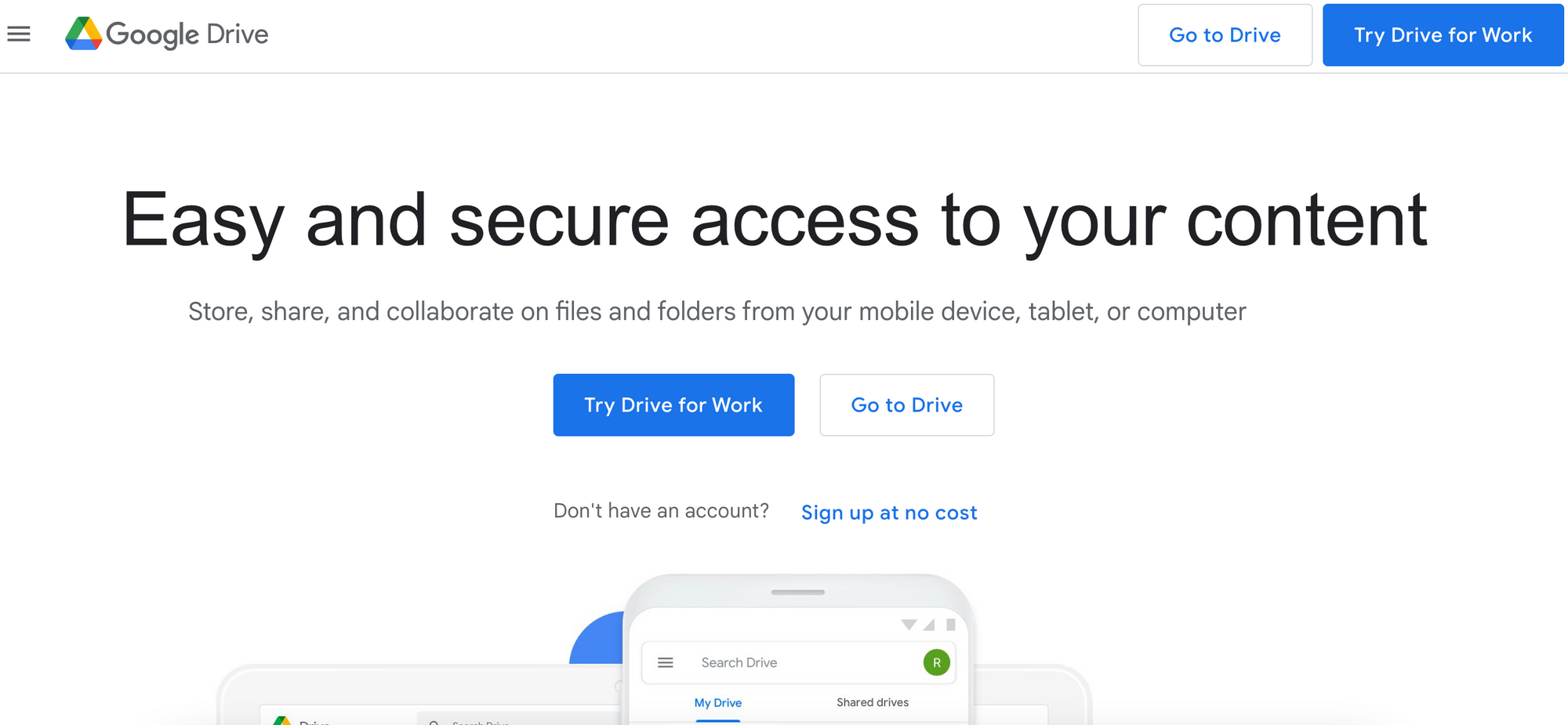 Virtual project needs virtual storage. Google Drive is the best virtual storage offer for everyone. You may share your docs, files, sheets, presentations, and drawings with up to 49 members of your project. It is a safe platform for sharing essential papers via cloud storage. You can quickly see the edit history on the disk in terms of time. Google Drive will provide you with 15 GB of free storage space.
6. Plaky
Plaky is a free project management tool that enables easy communication among team members. It's convenient for all types of projects. You can create a project board yourself, or use a template, and then divide your board into groups, columns, and tasks. Plaky lets you choose your workflow view, filter information, control member permissions, and much more. It's available for Web, iOS, and Android.
Conclusion
With the demands of the future and the progress of technology, there is no way to say goodbye to remote work once the pandemic is over. Remote working allows you to complete any project virtually.
Everyone has seen the value of virtual project management over time, and no one can deny it. Though there are many challenges in managing virtual projects, with due care and proper tools, any difficult project can be managed in the easiest way.