5 Best Klok Time Tracking Alternatives in 2023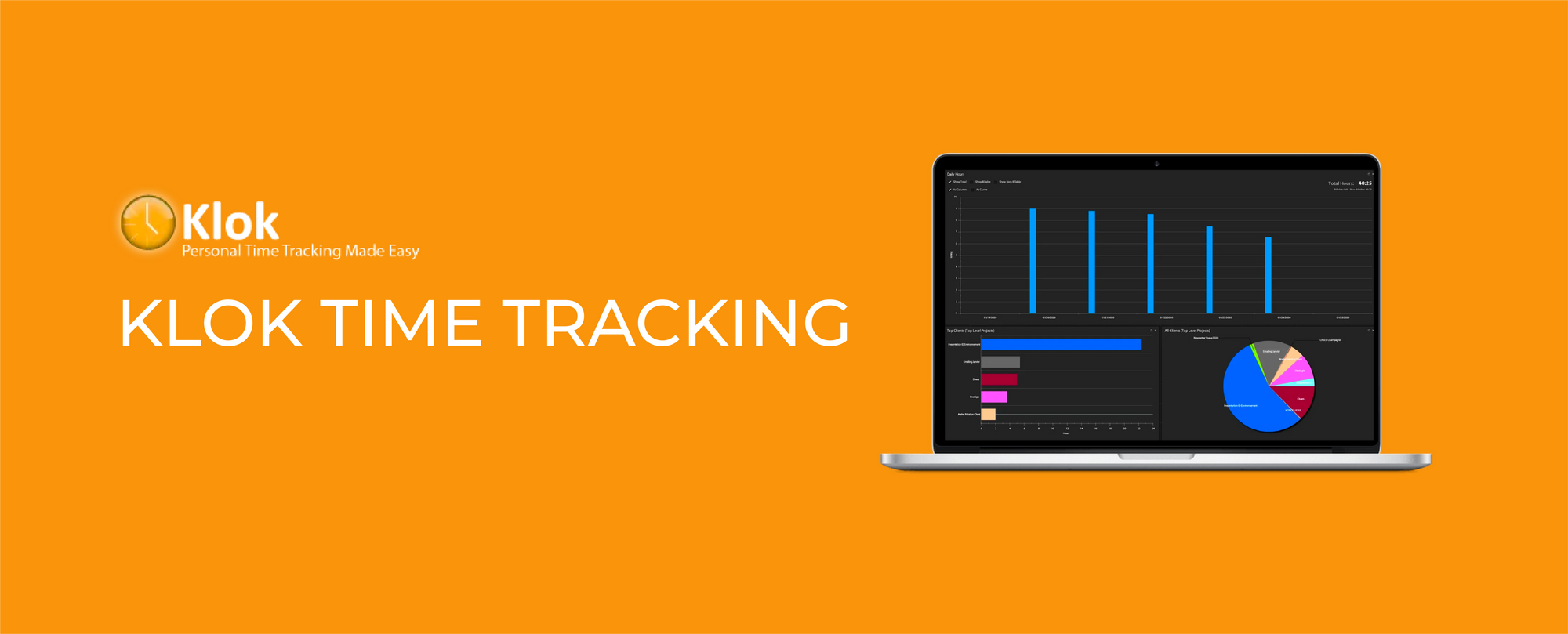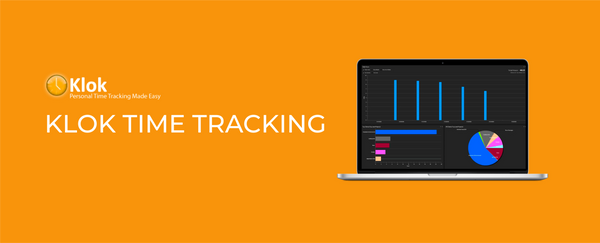 As we all are moving towards a world that features most of the work in automated mode, the use of time tracking software is also rising. Time tracking software like Klok Time Tracking has enabled businesses to stay more productive, make the best use of time and monitor the employees working from home.

This world is no longer a place of manually executing jobs; you will find managers managing the virtual office to be more economical and stay tech-savvy.
What is Klok Time Tracking?
A popular time-tracking software, Klok Time tracker strives to make your time tracking more manageable and organized. It is one of those time tracking apps that can track time across multiple team members and generates reports based on the performance of the employees. It is a good solution if your primary concern is tracking the time accurately and managing the workflow in the most streamlined way.
Features of Klok Time Tracker
Visual Display of Time tracking
Flexible Client and Project Hierarchy
Accurate time tracking across teams
Invoice generation
Reporting & Dashboard
Import Meetings
Timesheet submission
Pricing Plans
Klok Pro Single User License: $19.99
Klok Pro – 3 User License Pack: $56.97
Klok Pro – 5 User License Pack: $89.95
Klok work Team Console Single License: $99.99
Klok Pro – 10 User License Pack: $179.90
Klok Pro – 30 User License Pack: $479.70
Why should you consider Klok Time Tracker alternatives?
If you are one of those who found the time tracking features of Klok time tracker limited and inefficient to some extent, then you are not alone.
In fact, the Klok time tracker offers a limited set of features if you manage your workload and monitor employees across in-house, remote, and hybrid teams. Here are the reasons why people want to substitute Klok Time tracking and look for a better alternative:
It's way more Expensive: Klok time tracking is costly if you want to implement this being a small business owner. Its minimum pricing starts at $19.99, which is staggeringly high.
Limited Time tracking: Though Klok Time tracking charges high prices across plans, it doesn't provide enough features to justify the pricing plans.
No Budgeting option: Not having budgeting assistance in your work might be a big deal if you start a business that frequently requires financial calculations for projects. Klok Time tracking, unfortunately, doesn't offer you that.
No Screenshot monitoring: If you want to run a remote work team for your business, it's super important that you go for screenshot monitoring. Time trackers with screenshots are commonplace; however, Klok time tracking doesn't offer that.
These are some of the pivotal reasons you may consider bringing an alternative to the Klok Time tracker.
5 Best Klok Time Tracking Alternatives
Below are the best five Klok time trackers that can replace Klok time tracking for your desired ease at work.
1. Apploye- The ultimate Time tracker to substitute them all!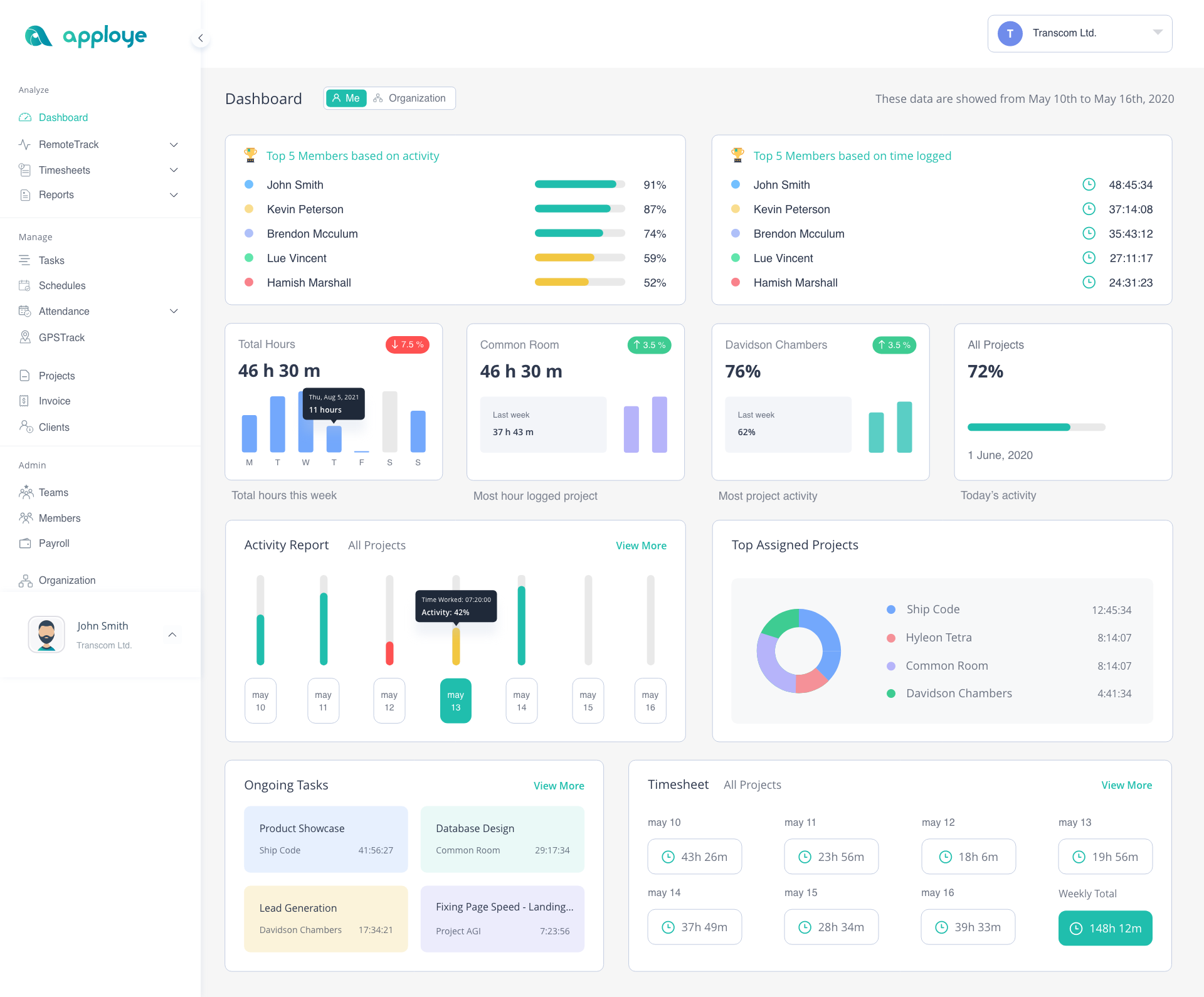 Apploye is a versatile, insightful time-tracking and remote employee monitoring software developed to enhance employee productivity. Tracking, analyzing, monitoring, reporting, and billing are just a few things that are included in this renowned time tracker.
If you are looking for the best employee time tracker that can replace Klok time tracking, then you are indeed in the right place! Apploye is a great time-tracking tool for consultants, small and large businesses, CPA time tracking, and freelancers.
The lacking you may have experienced while using Klok time tracking, Apploye can help you get rid of them; in fact, it can provide you with more than what you expect from a tool whose pricing starts at a mere $4 per user per month monthly!
Here is a comparison table that can help you see why Apploye is a far better option than Klok, the best in the business right now!
Features
Apploye
Klok Time Tracking
Initial Pricing(Per user)
$4/Month
$19.99 per Single User License
Time tracking
✅
✅
Reporting and Dashboard
✅
✅
Ranking-based Productivity Analysis
✅
❌
Client Management
✅
✅
Budgeting
✅
✅
Invoice Generation
✅
✅
Screenshot Monitoring
✅
❌
Multiple Project
✅
❌
Productive and non-productive time calculation
✅
❌
Project details by cost
✅
❌
Project details by time spent
✅
❌
We are calling Apploye the #1 Time tracking software that can substitute Klok because of the features that it provides its users:
Screenshot Monitoring: Apploye is not only an efficient time tracking software but also a remote employee monitoring tool that helps you manage in-house, remote, or hybrid teams for your business. The screenshot monitoring feature of Apploye is decisively a remarkable feature that allows employers to keep their employees on the right track during office time. Apploye takes random screenshots, and you can choose the frequency of screenshots per 10 minutes.
Productivity measurement: Employees' productivity is measured using Apploye by calculating mouse clicks and keyboard usage. It's expressed as a percentage. It is thoroughly significant because it allows businesses to assess their employees' performance and sustain the top employees.
Apps & URL usage: Apploye tracks apps' usage and monitors your internet behaviors. This feature is critical for today's internet and the software-dependent world, where employees are prone to get distracted anytime, no matter how fast the deadline is approaching.
Project & Budgeting: If you have ever used Klok time tracking, you have undoubtedly observed the absence of time budgeting. Apploye, which helps you keep track of the time across multiple projects, also allows you to set up a budget for your project and monitor its cost and profitability with project management time tracking.
Ranking-based Performance Evaluation: The dashboard of Apploye is supremely professional. While walking through the Apploye dashboard, you will see the amount of time worked by the employees on different projects, ranking based comparison of the employees based on the amount of time they worked and their activity rate, and every other detail that may be useful for you, as a manager to have a glimpse of the current performance of your company. This is undoubtedly a significant gain if you consider Apploye in place of Klok or any other time tracker that you're now using in your company.
A Comprehensive Reporting system: Apploye is unique in its own way regarding reporting. You can download the information about the employee performance in PDF or Excel format, which may include information like Time & Activity, Manual Time, Apps & URL usage, etc.

The above reasons are enough to consider Apploye as the best alternative to the Klok time tracker. But Apploye has more important features to offer. In fact, Apploye provides users with more than 100 valuable features at a very competitive price.

Apploye Pricing (Monthly):
Solo: $4/user/month
Standard: $5/user/month
Premium: $6/user/month
Elite: $7/user/month
If you choose annual pricing, you can save 50% on any pricing plan you choose from the above list.
So, if you go through the above feature and pricing plan list, we are sure that you will consider Apploye as the tool that can transform your business and help you tackle any issues regarding productivity and employee performance in the future.
2. TimeCamp- Time tracker to increase project profitability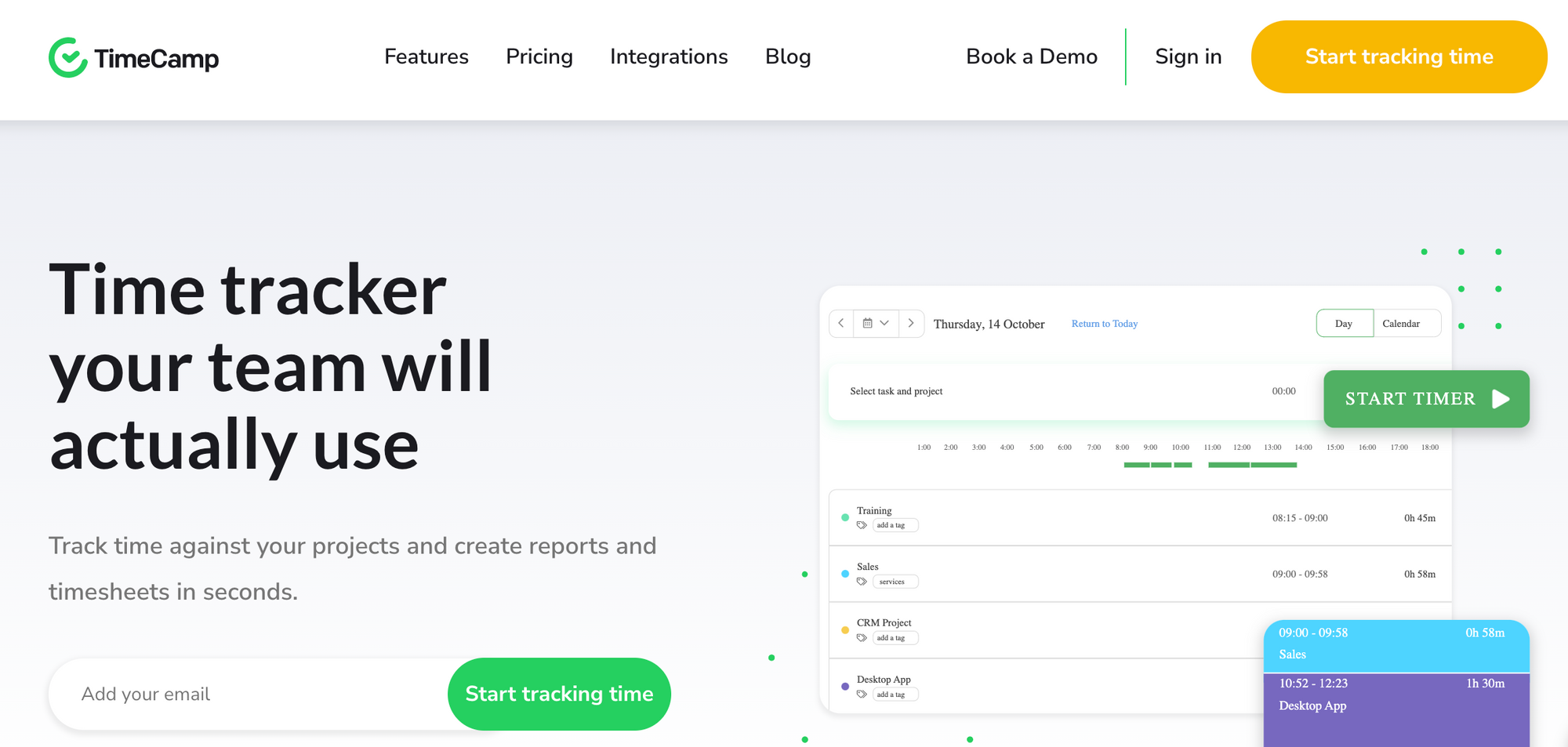 TimeCamp is an excellent alternative to Klok time tracking due to the plethora of valuable features it provides to the user base. It helps your team to stay focused and efficient while working. It helps you with productivity insights into employee performance and computes project profitability. TimeCamp can bring considerable benefits to small businesses just starting their journey to make their mark in the business world.
TimeCamp offers the following valuable features that you can consider:
Billable, and non-billable hours, reports on projects, activities, productivity tracking, and budget.
Expense tracker, One-click time tracking, visual time tracking, billable hours, graphical timesheet, and Time tracking in advance.
Team performance, project profitability, productivity.
Contact Database, Calendar Management, Vacation/Leave Tracking, Approval Process Control.
Integrations: GitLab, Notion, iCal, BitBucket, etc.
TimeCamp Pricing (Monthly):
Free: solo users.
Basic: $7/user/month.
Pro: $10/user/month.
Enterprise Plan
👉 See our comprehensive list of TimeCamp Alternatives in 2023.
3. Harvest- Simple Time tracking with Powerful Reporting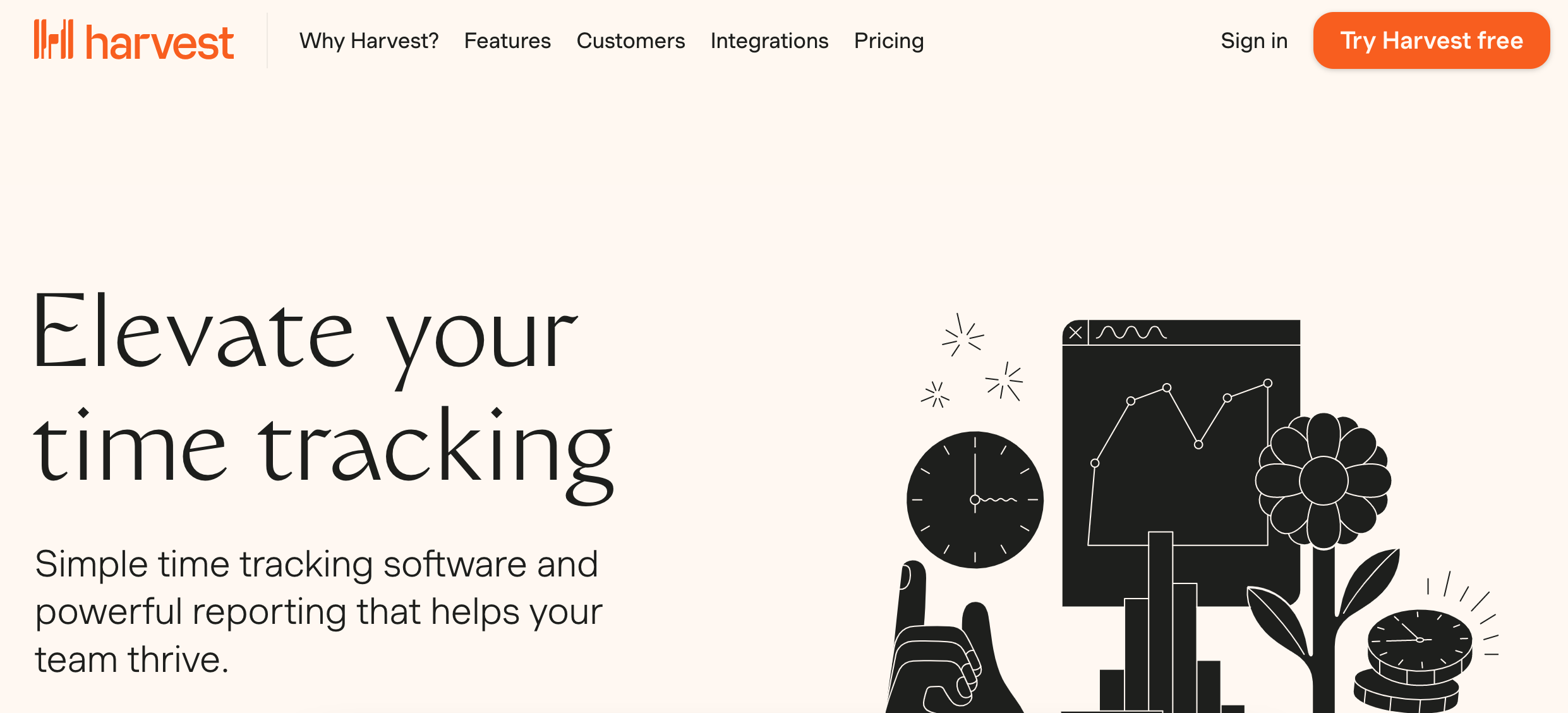 Harvest is another great choice regarding the Klok time tracking alternative. It is a modern-day time tracking software with all the features that might be required to visualize a team's capacity, keep the budget on target,  analyze the time spent on various projects and tasks and get the details to understand how to pursue both long- and short-term goals. Moreover, it helps you streamline invoicing and use PayPal and Stripe integrations to pay online.
A few significant features of Harvest that you should consider are as follows:
Calculation of timesheet, billable and non-billable hours, start/stop the timer, and offline time tracking.
Reports & analysis, team management, understanding team capacity,
Expense tracking, internal cost calculation, visualizing costs.
Invoicing system, revenue calculation, project tracking.
Integrations: Databox, IFTTT, Bidsketch, Parakeeto, etc.
Harvest Pricing (Monthly):
Free: for one seat and 2 projects
Pro: $12/month/user
👉 See our comprehensive list of Harvest Alternatives in 2023.
Everhour- Time tracking with Hassle-free integrations
Everhour is a powerful time tracking software that you can enlist if you are looking for an efficient alternative for Klok time tracking. Its primary functions are time monitoring, invoicing, and payroll processing. Everhour allows you to improve the performance of your team. Enhance your business's interactions with your customers by prioritizing data integrity, transparency, and accountability. Users can track projects, manage budgets, create alarms, and distinguish billable and nonbillable hours using Everhour's dashboard.
Some of the most notable features of Everhour are as follows:
Manual time adding, timesheet with notes, billable hours tracking.
Project budget, progress tracking, billing, invoicing.
Time approval, lock time editing, roles, and permission.
Milestone tracking, Kanban board, labor cost, task rates.
Integrations: GitLab, GitHub, Slack, Asana, etc.
Everhour Pricing (Monthly):
Cloud: $10/user /month, starting at 5 users
Server: Beta Solution
👉 See our comprehensive list of Everhour Alternatives in 2023.
Timely- Automate the Time tracking of your Business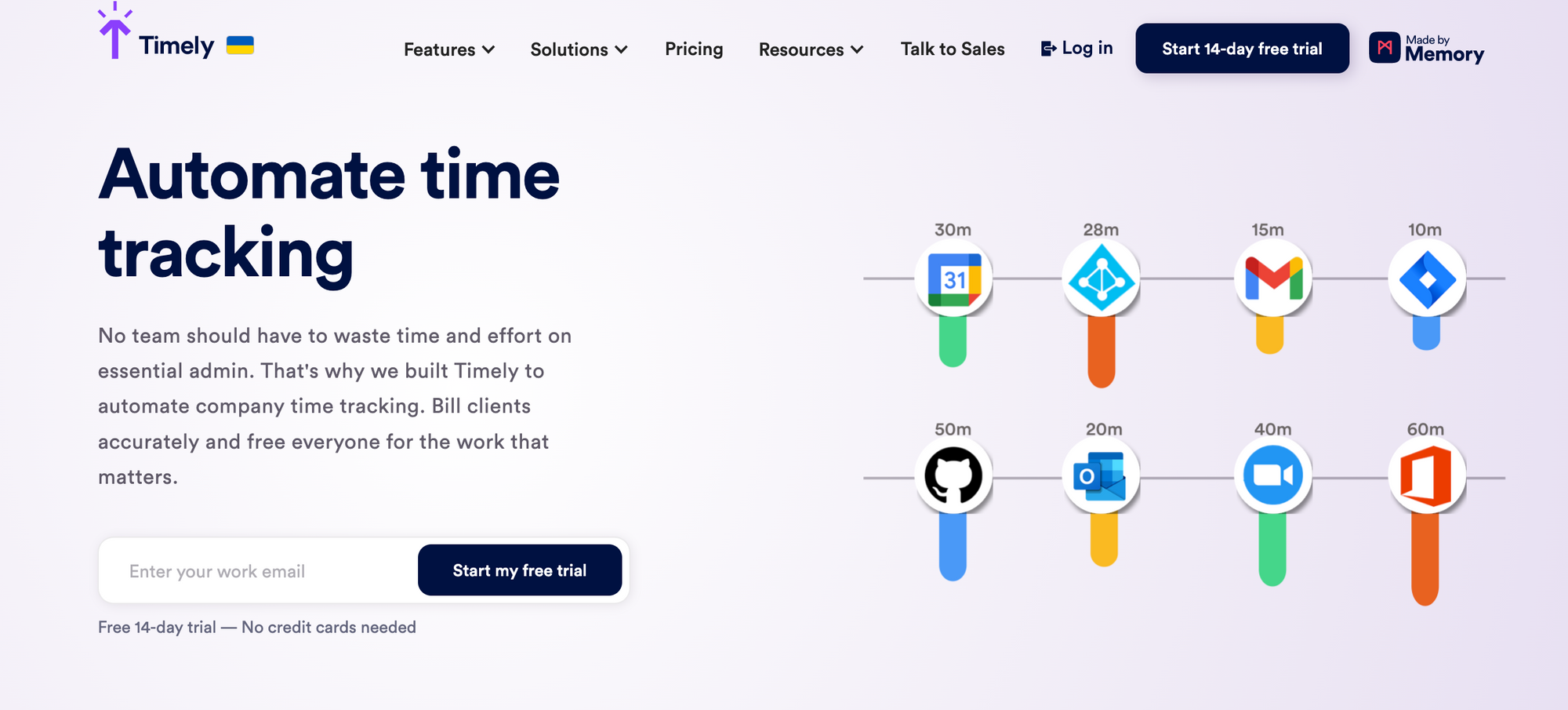 Timely offers users an automatic timesheet app that keeps track of the number of work hours spent working across multiple time zones. It is software for managing your workforce, and some of its functions include helping with capacity planning, managing timesheets, managing teams, and managing payroll. Its interface is very professional and smooth in experience. You can consider it a good alternative to Klok time tracking, its remarkable features, and the excellent user experience.
A few significant features of Timely are shown below:
Project management, memory tracker, project health control.
Tracking of projects, billable and non-billable hours, and automatic timekeeping.
Plan tracking, visualization, proactive management, smart planning.
Quick Report, efficient delivery, Scheduling, and Notifications.
Integrations: Azure AD, Jira, Outlook, Todoist, etc.

Timely Pricing (Monthly):
Starter: $8/user/month
Premium: $14/user/month
Unlimited: $20/user/month
Unlimited+ : Contact vendors.
👉 See our comprehensive list of Timely Alternatives in 2023.
Conclusion
If you want to replace Klok time tracking in your organization with a better time tracker, you may find many options. But the five suggestions shown above are the best options you may go for. Again, we suggest Apploye as the #1 alternative for Klok time tracking due to its helpful features, smooth user experience, and super affordable pricing.
So, compare and contrast and choose the right option to unleash the true potential of your business.